The first idea was to develop a house on a single level, with more than just a visual connection with its own courtyard, each space having access to the exterior, but with a discreet relationship with the street front. A linear spatial development, perpendicular to the street, a succession of spatial sequences calibrated according to the functional necessities assigned to each of them. In order to free the inner spaces as much as possible, the rooms are delimited one from the other by functional walls, always of the same thickness, containing furniture and equipment – from wardrobes and shelves to kitchen countertops. Two external courtyards interrupt the linearity of the house, one that announces the access and another, more generous, in relation to the kitchen and the dining room. The house is divided into two areas, the one adjacent to the street, designed for the daily life, characterized by space fluidity, and the retracted, with a view to the opposite side, night area, which ensures privacy.
What makes this project one-of-a-kind?
The project reinterprets a traditional regional dwelling typology called "wagon house" which has a morphology characteristic of the rural area in question, and which, despite its apparent simplicity, has a spatial potential still insufficiently exploited in contemporary local architecture.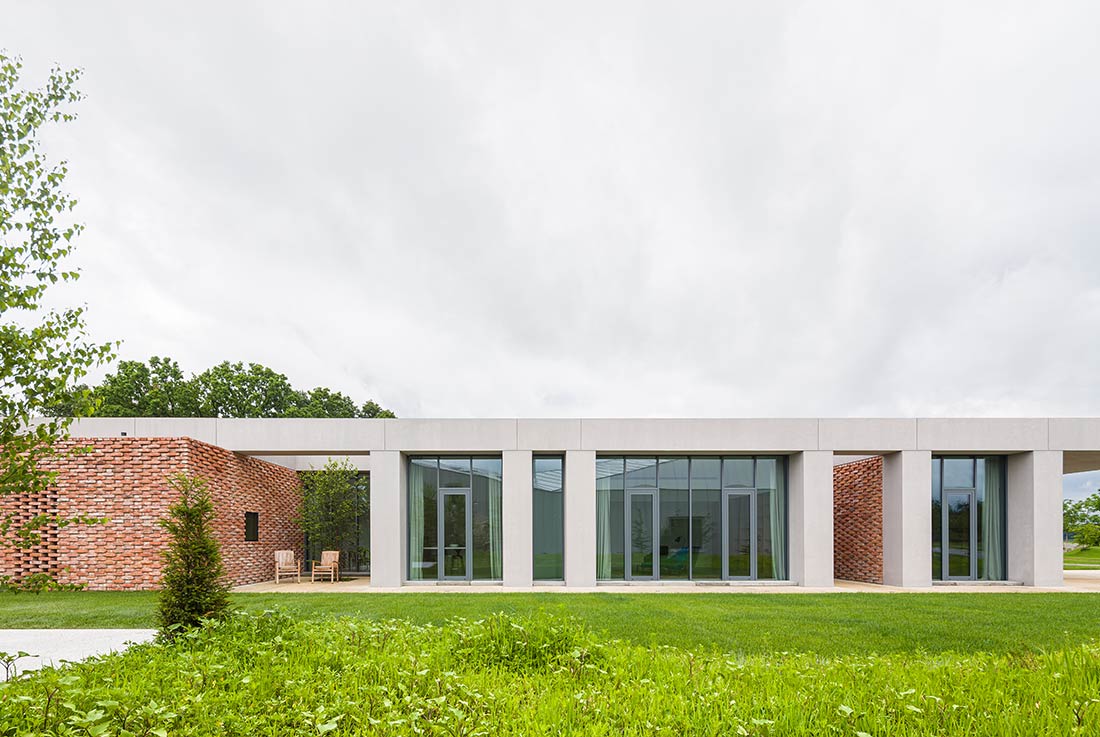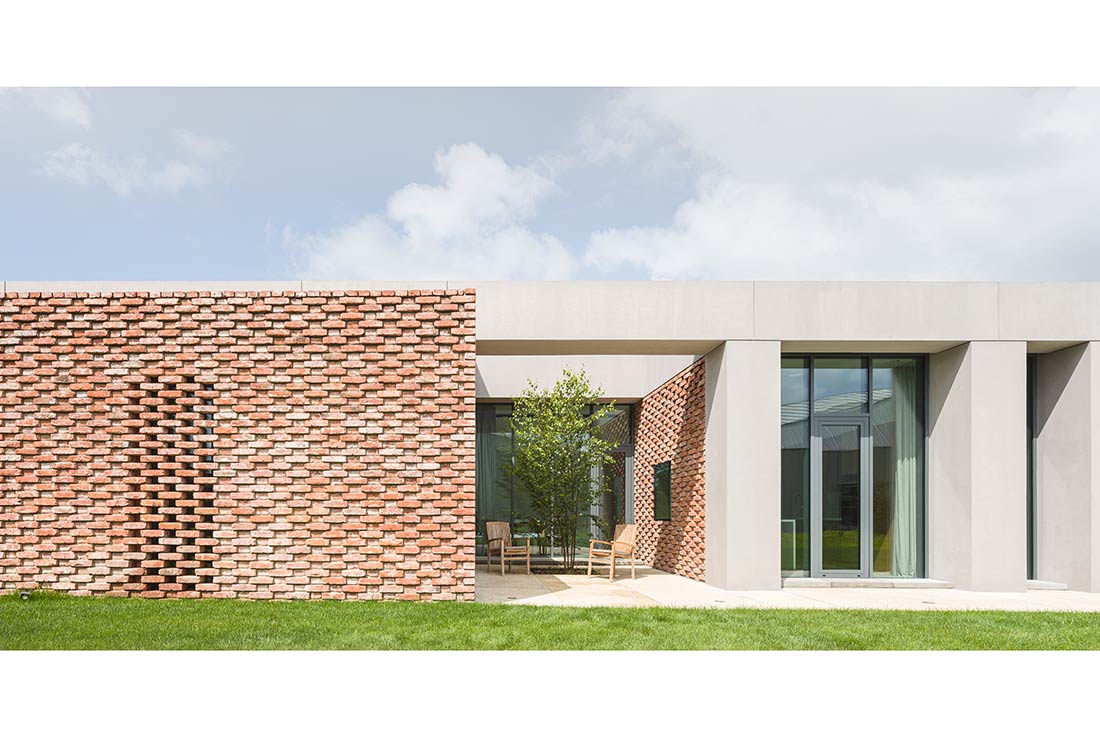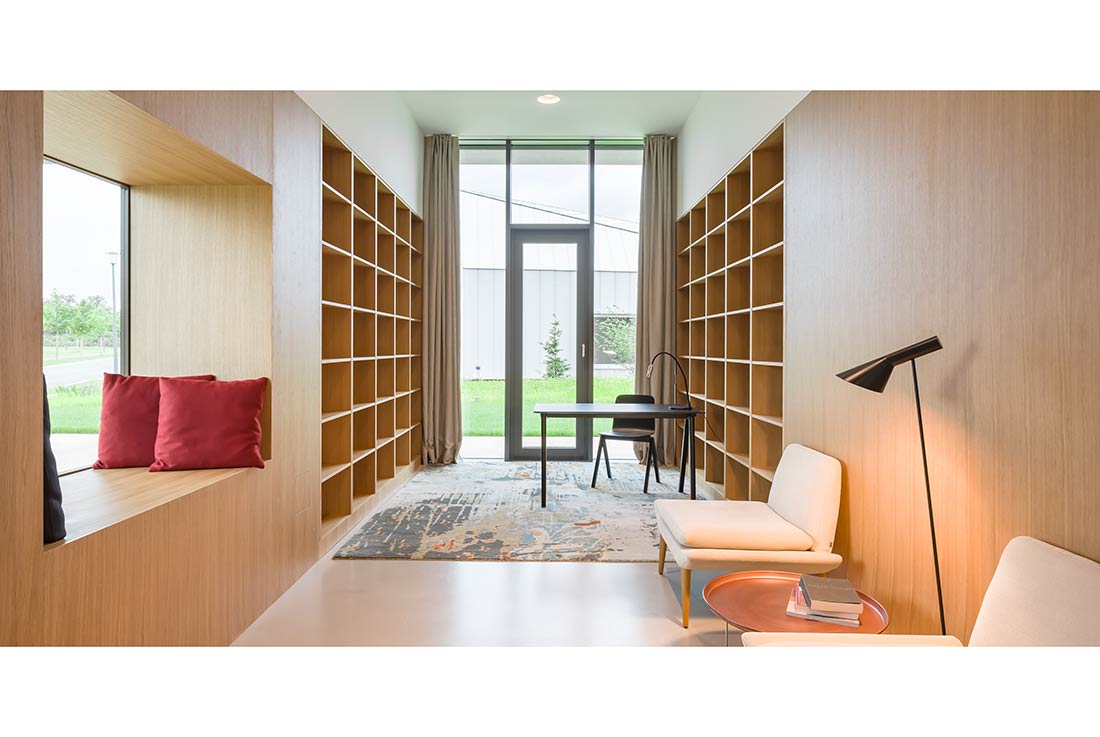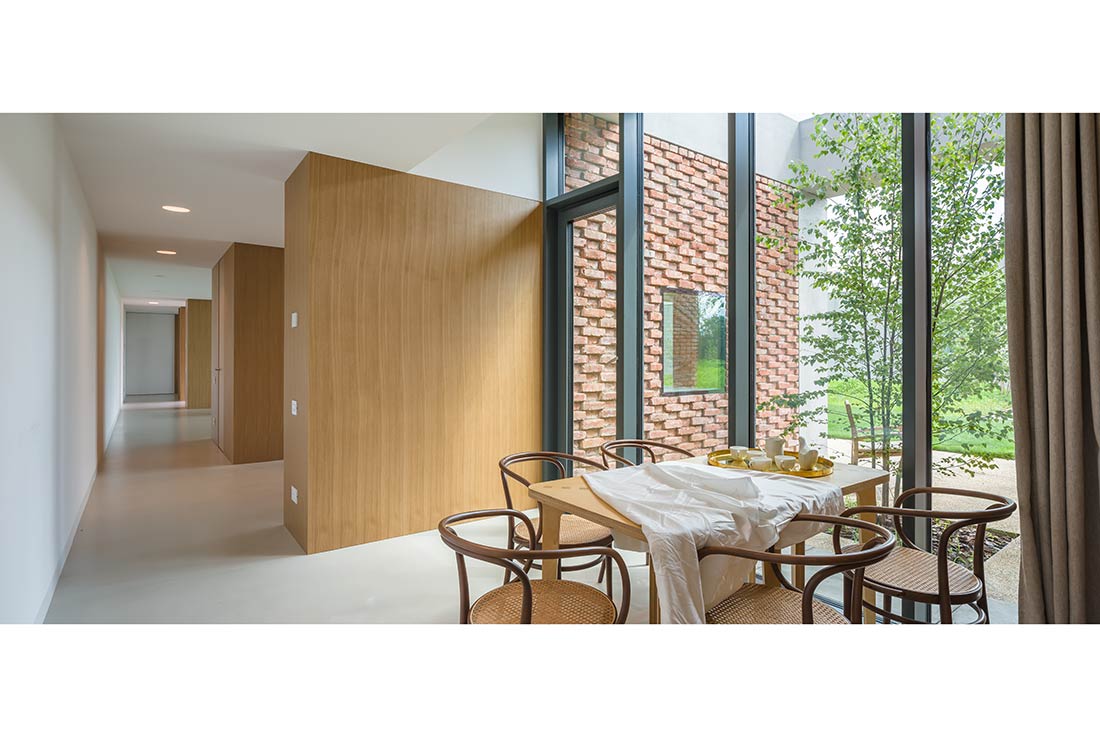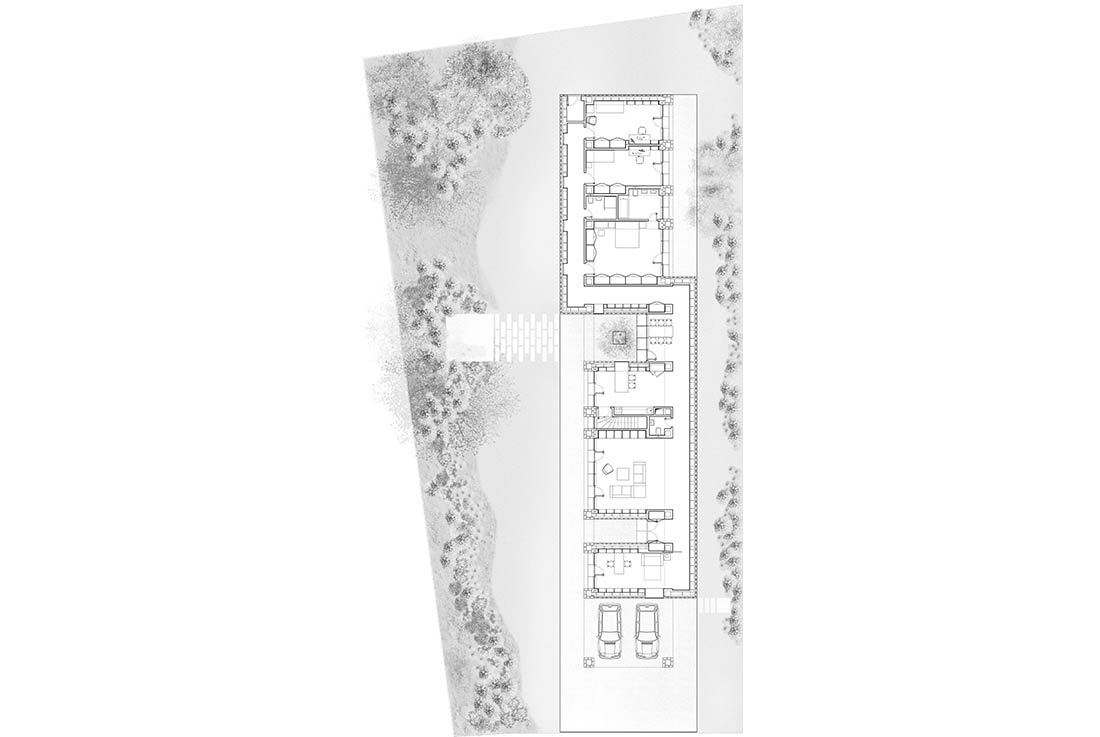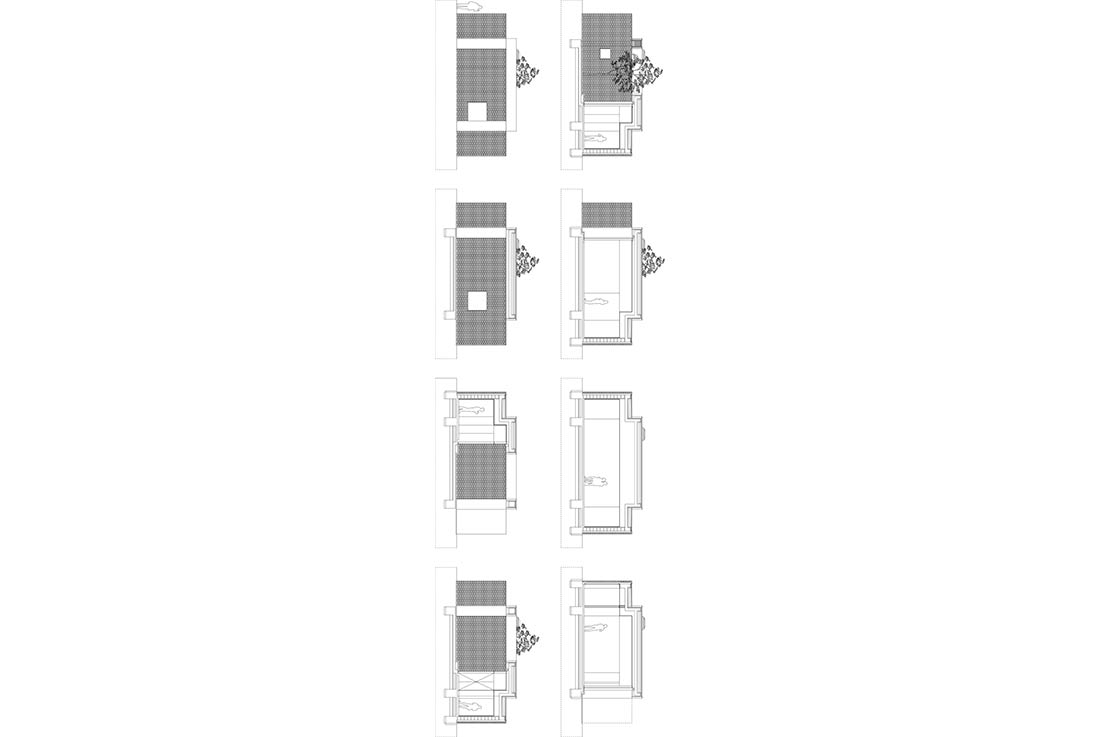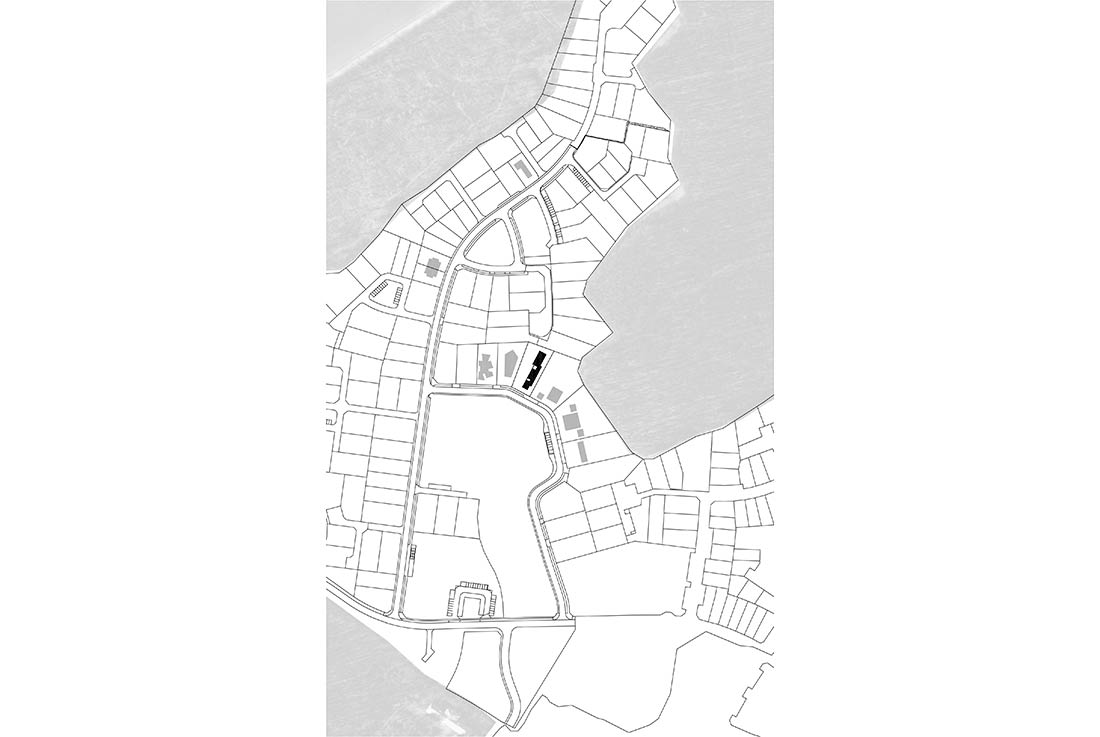 Credits
Architecture
Ene+Ene Arhitectura; Mihai Ene, Adela Ene
Client
Loreco
Year of completion
2019
Location
Dumbrava Vlasiei, Balotesti, Romania
Total area
280 m2
Site area
1362 m2
Photos
Cosmin Dragomir
Project Partners
Vlad Group, Profesional Construct Proiectare, Alma Instal Pro, Vision Property Partners, Publimpres, One light, IR Colours, Atas Lighting, Grisco Construct, Grohe, Schuco, Miele
Related posts
Powered by