The interior of Ecolor Headquarter was completed in 2017, in Jucu neighbourhood near Cluj-Napoca. The demand by the clients, a Scandinavian furniture company, was to create a space that was innovative and attractive, that felt like home but would also be an environment that would reflect health and vitality.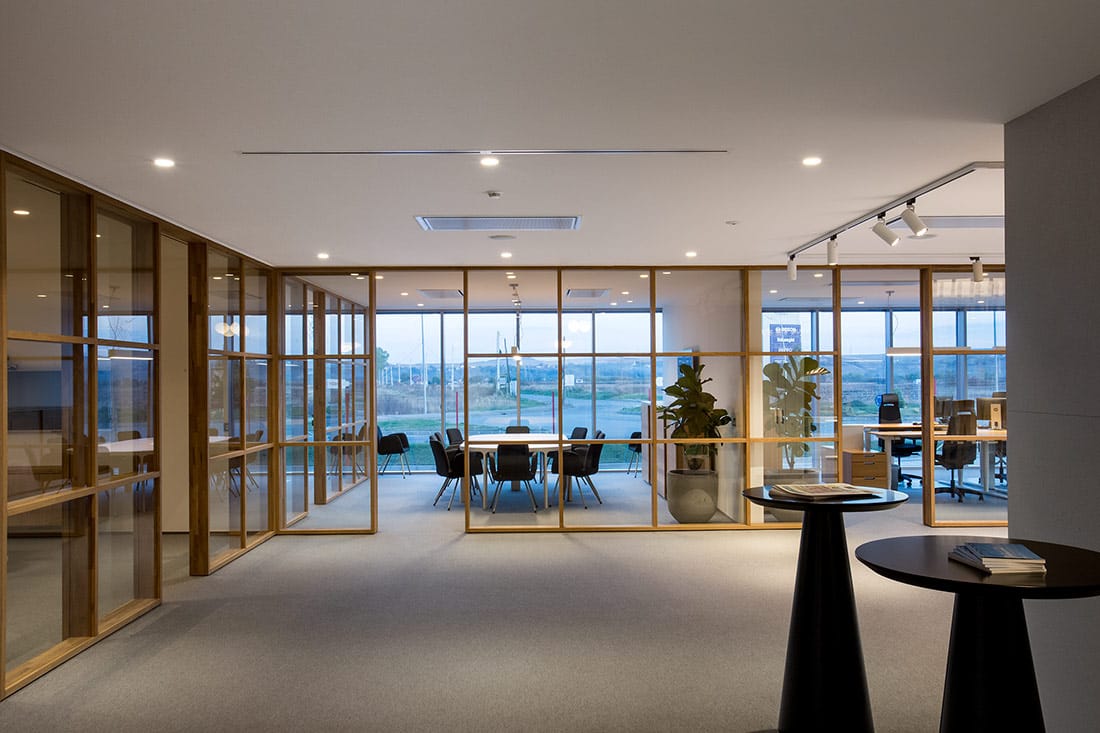 The work area was designed as a visually and physically open space, in form of a flexible, dynamic workplace where people can work together and share resources. The office also has booths for formal and impromptu meetings, a private office, and nearby is a green wall that offers additional touches of nature to the interior.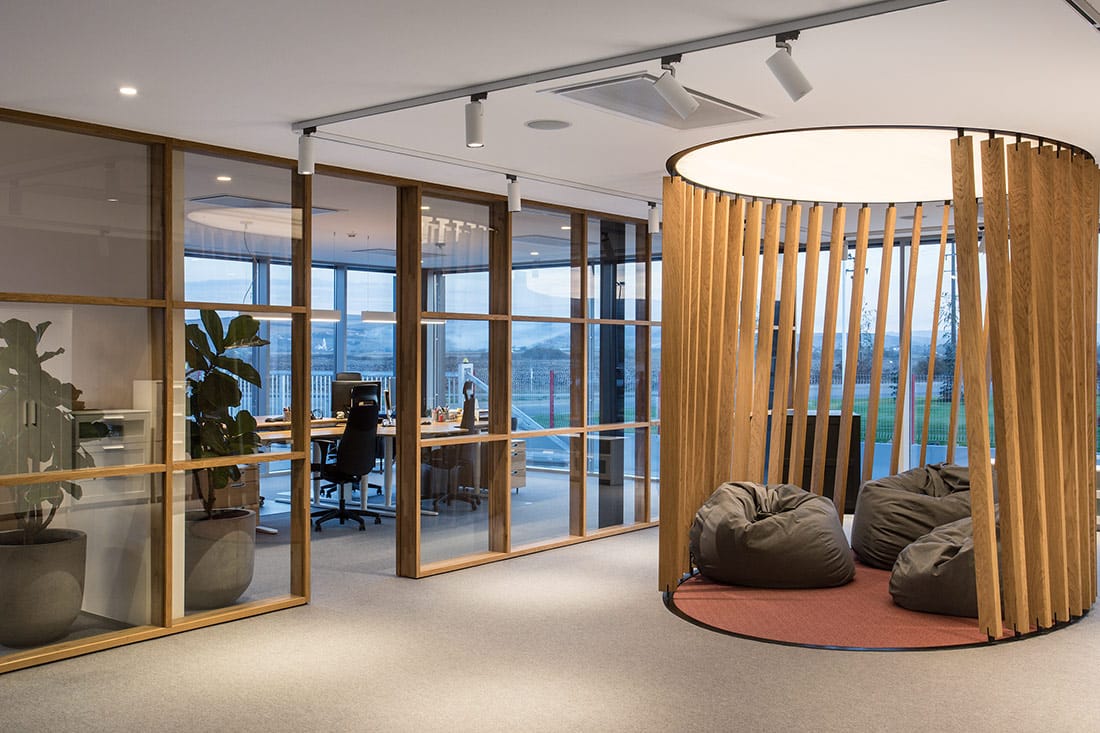 All the surfaces clad in wood, the simple furniture pieces, the dark ceilings, combined with the lighting – all together helped to create a comfortable and friendly space. Other lounge area was set up for smaller group meetings, and simple wood slats dividers are used to define the area, yet still allow people to see through to the other spaces.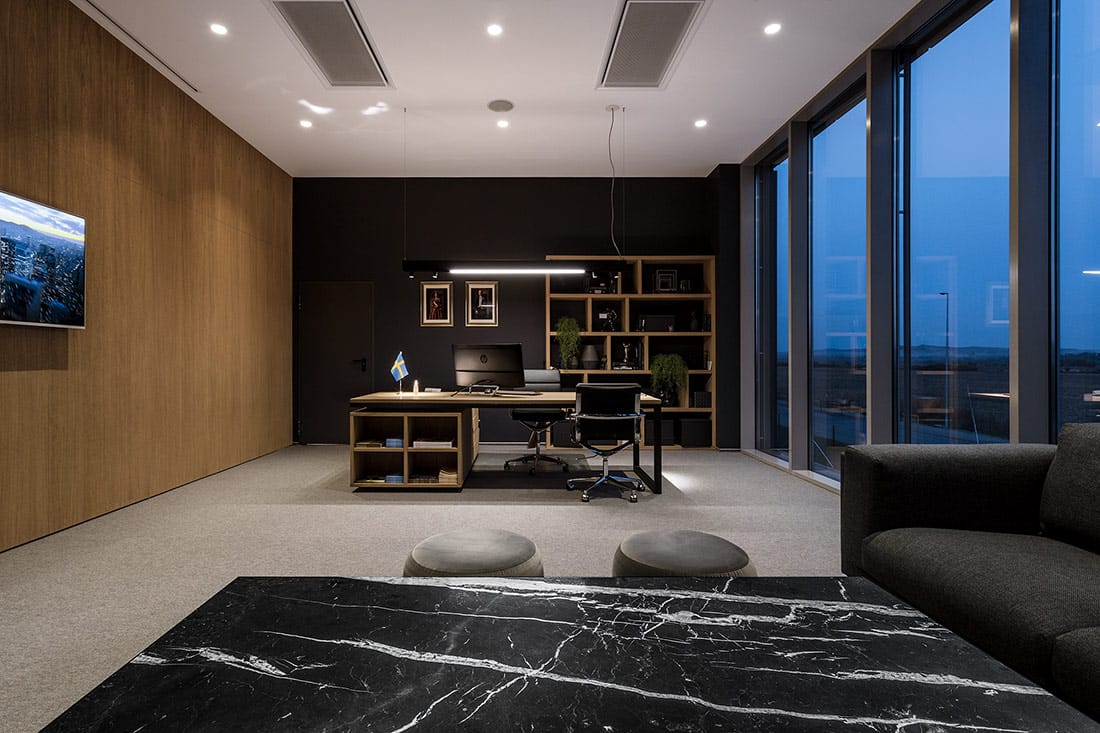 The interior space needed to be very innovative and attractive, to feel like home but also it had to be an environment that reflect professionalism, health and vitality through materials, textures, lights and furniture pieces.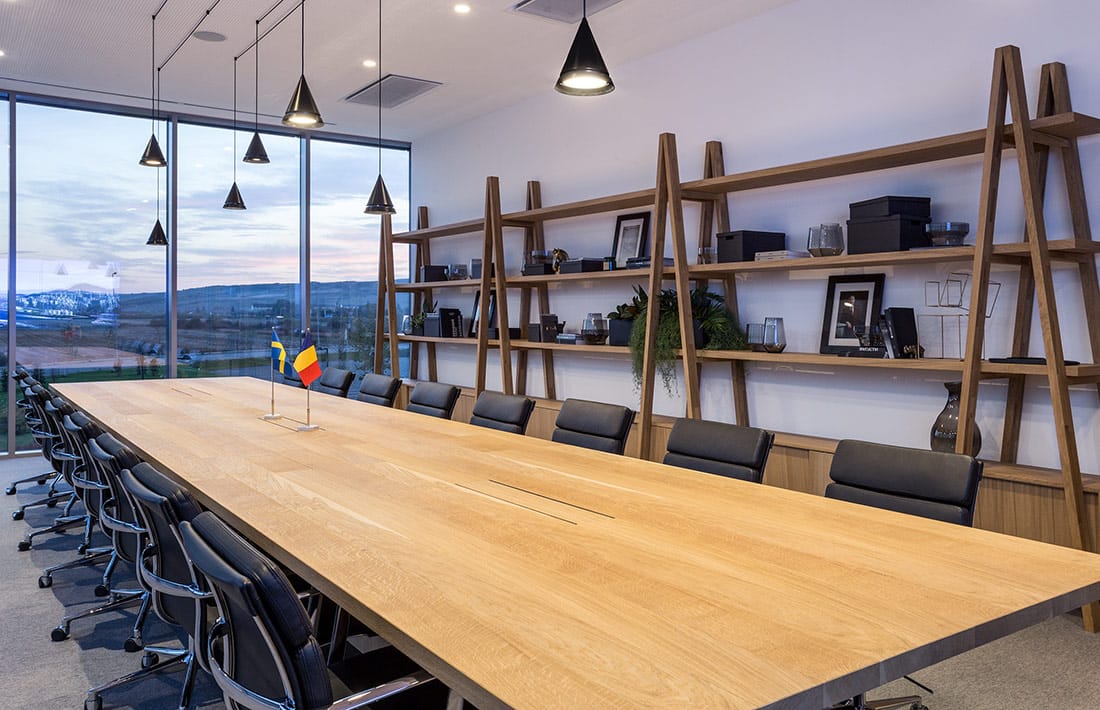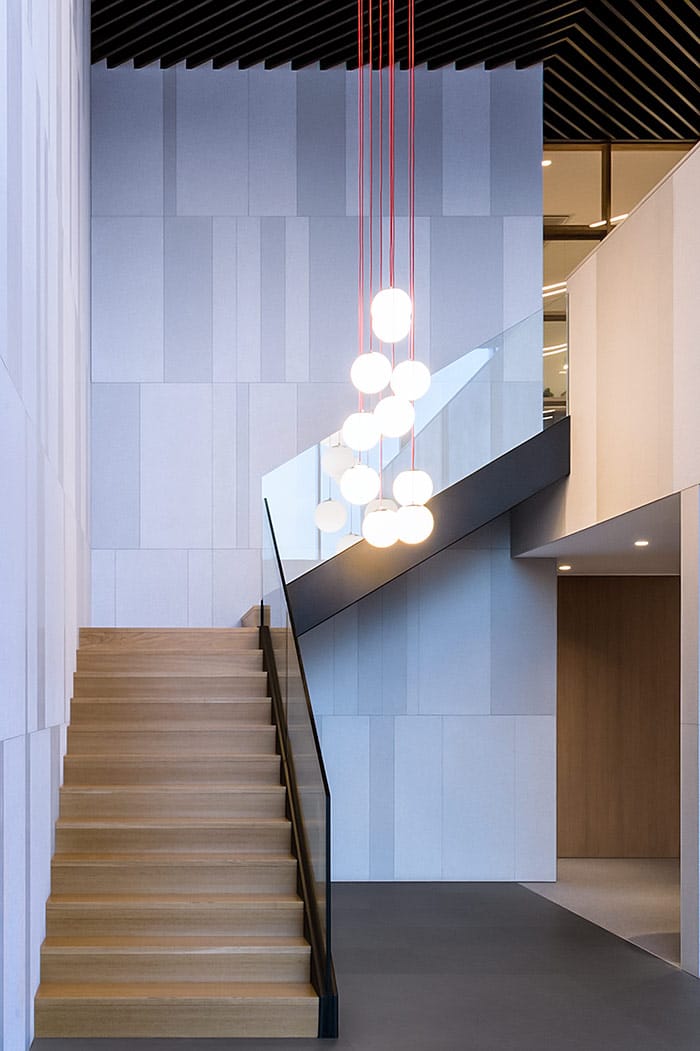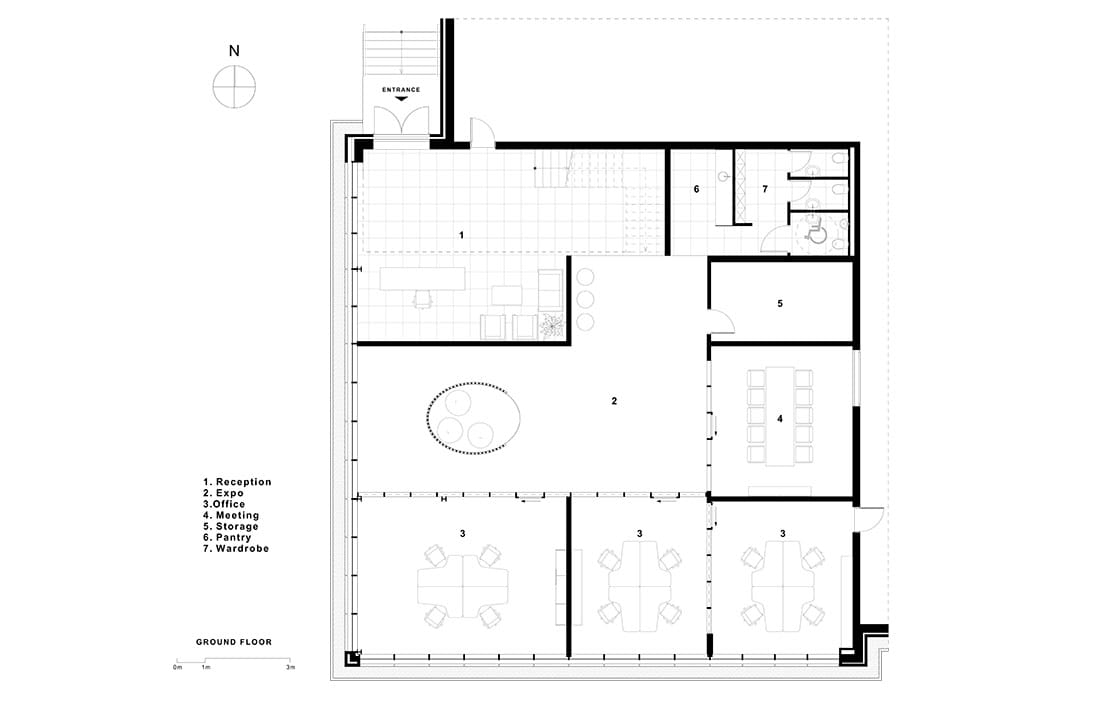 FILE
Authors: Cosmin Todor, Paula Bocse, Ion Săstras
Photos: George Reuel Negrea
Client: Ecolor
Year of completion: 2017
Location: Cluj, Romania
Surface: 585 m2
Check out the BIG SEE event here: Interiors 180° / Big See Awards / Month of Design 2018