Inspritation
It began when we started to work from home and therefore invaded the space of our Weimaraner who used to be home alone the whole day while we were at work. Suddenly, we had this big dog under our standard desks, entangled in cables, pulling out the cords, just to be close to us as much as possible. We had to come up with something that would work for all of us. Drago Desk could be used as a single or corner solution. The box has cut-outs to for holding the desk in position, with changing the positions of worktop you can achieve 3 different widths. Also with slightly amended worktop there is an option to have a corner solution. There were a lot of testing of final dimensions. It was a very important to get attention to ergonomics of any dog type, so it won't get harm to get in or being inside of box. Also dogs have to "feel" the owner, being able to see him whole day is making them comfortable. Other problem was to choose a proper fabric for cushions, as it has to tear resistant. There was also testing of final coating of plywood boards to avoid any possible poisoning. There were a few unique challenges during design process. Very difficult one was to make the design working for any dog body type. I realized that even small dog can feel comfortable in bigger space, which was a win-win situation. I wanted to avoid any sharp edges or at least keep it as low as possible. During design process there was necessary sort out a problem with cable management, the goal was to keep the pet out of reach. I achieved it with closed main box, although there were versions with open sides to keep the overall weight lower.
What makes this project one-of-a-kind?
Drago Desk is a perfect solution for pet owners working from home. It is a furniture solution as much as for human, as well as for the pet living under his roof. DragoDesk gives you a space where you can work, also it provides a safe space for the pet to rest, allowing both of you to bond at the same time. But it is not only a desk, not only a pet house, it is a place for both of you to spend a quality time together.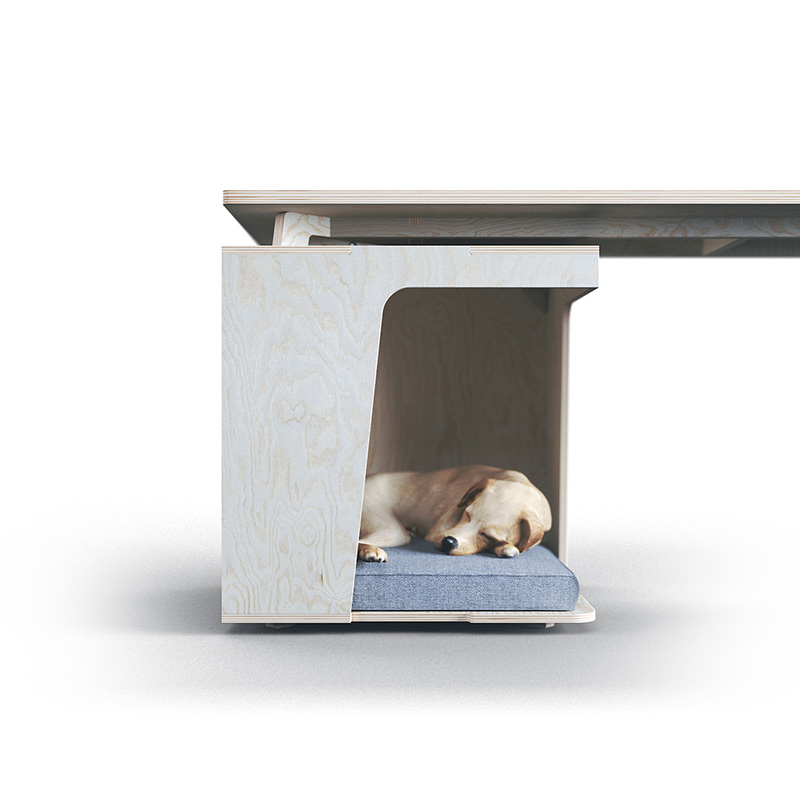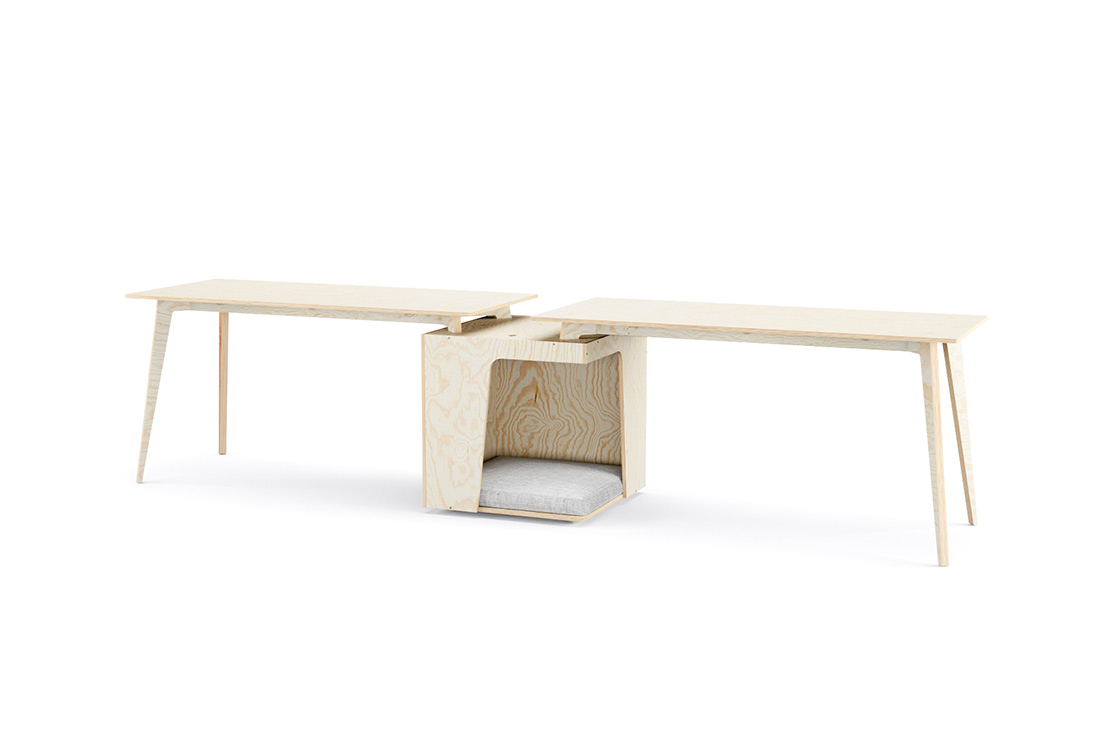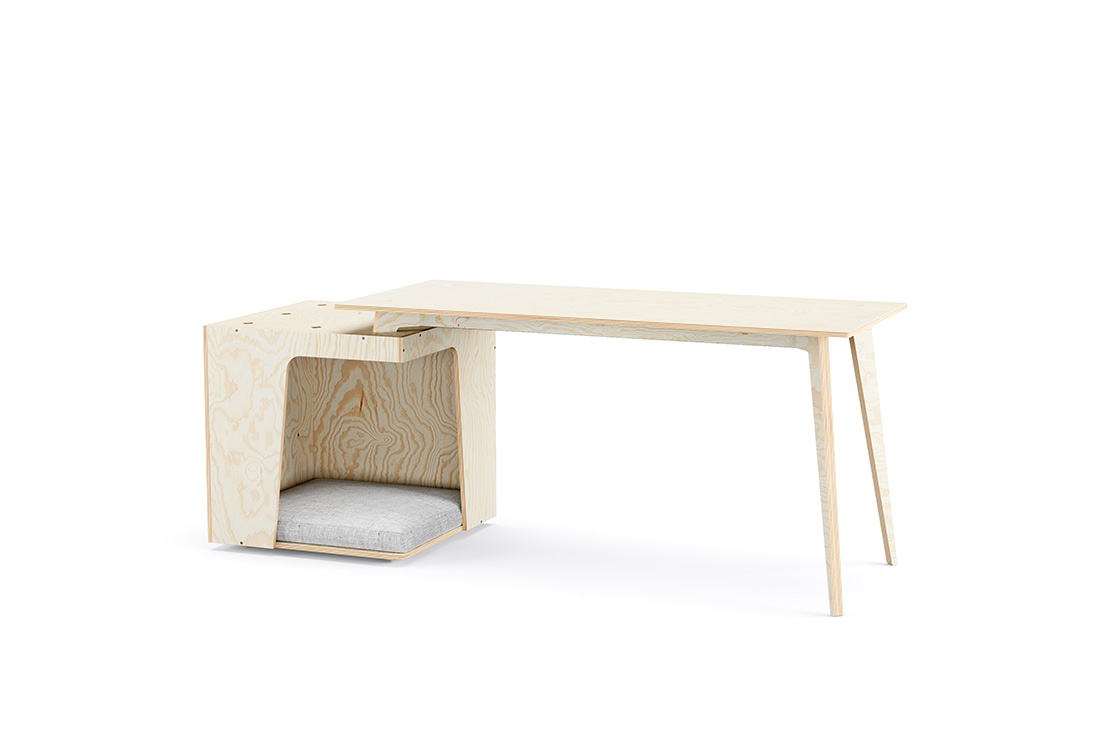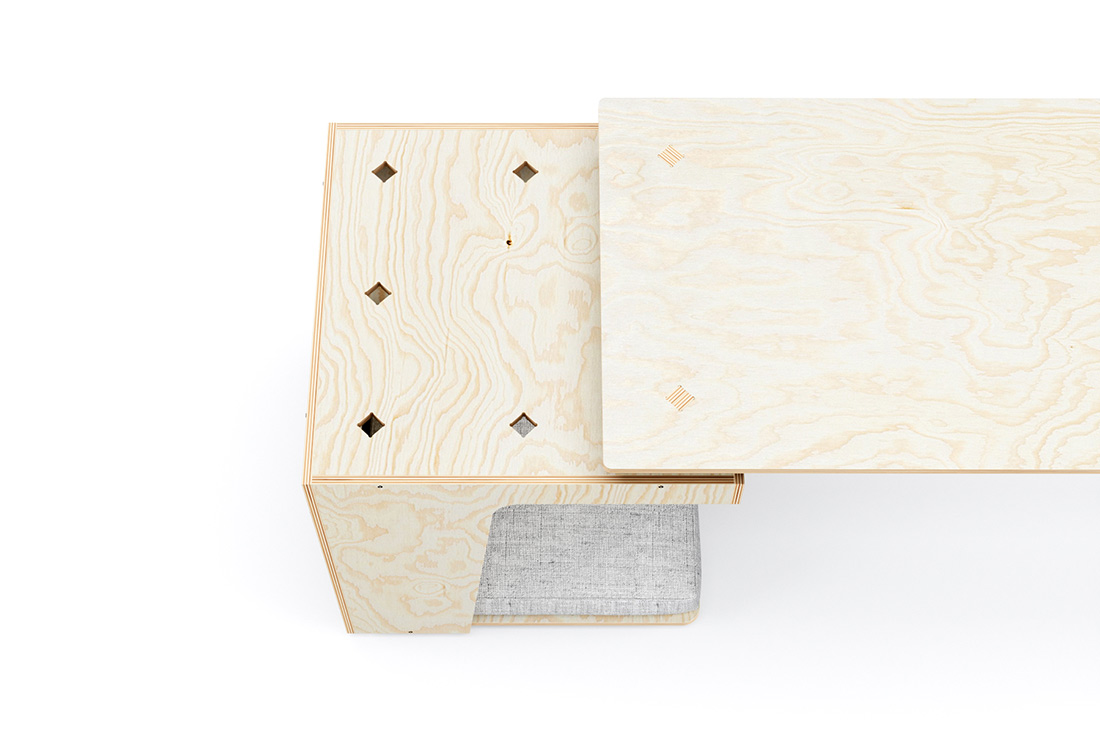 Credits
Related posts
Powered by