The store's interior renovation, located in a historic building, develops on two levels for a total area of ​​105 sqm. At the entrance of the building, a tiled grid on the floor and partially on the wall, enhances the enlongated-shape character of the space. The massive pre-existing structure of the mezzanine, becomes the decisive factor separating the different moods of the two levels. Completely covered in alveolar polycarbonate, it is conceived as a large lighting fixture which, by intensity dimming, can be perceived as pleasantly indefinite and diaphanous. The staircase is characterized by a painted steel handrail that varies along its path. The mezzanine floor, is designed as a more intimate and welcoming space: it combines traditional materials, like wall surfaces in raw plaster and a wooden floor, with more contemporary ones, as with the fitting rooms covered in aluminium and mirrors, or the clothes exhibitors made of Alucore panels, all in continuity with the ground floor.
What makes this project one-of-a-kind?
Born in 2004, in the heart of the historic center of Salerno, Southern Italy, d – 2 carefully recreates an eclectic excursion in the selection of exclusive products, timeless icons and news of the latest trends, showcasing special projects, unique collaborations and emerging talents of the retail philosophy. Apt5 Architettura's work contrasts with the raw materials of the existing envelope, through the elusiveness of the exhibitors and the surface coatings, selected in a delicate order of grains and textures that characterize the different spaces. An artisanal design, achieved through hi-end technologies.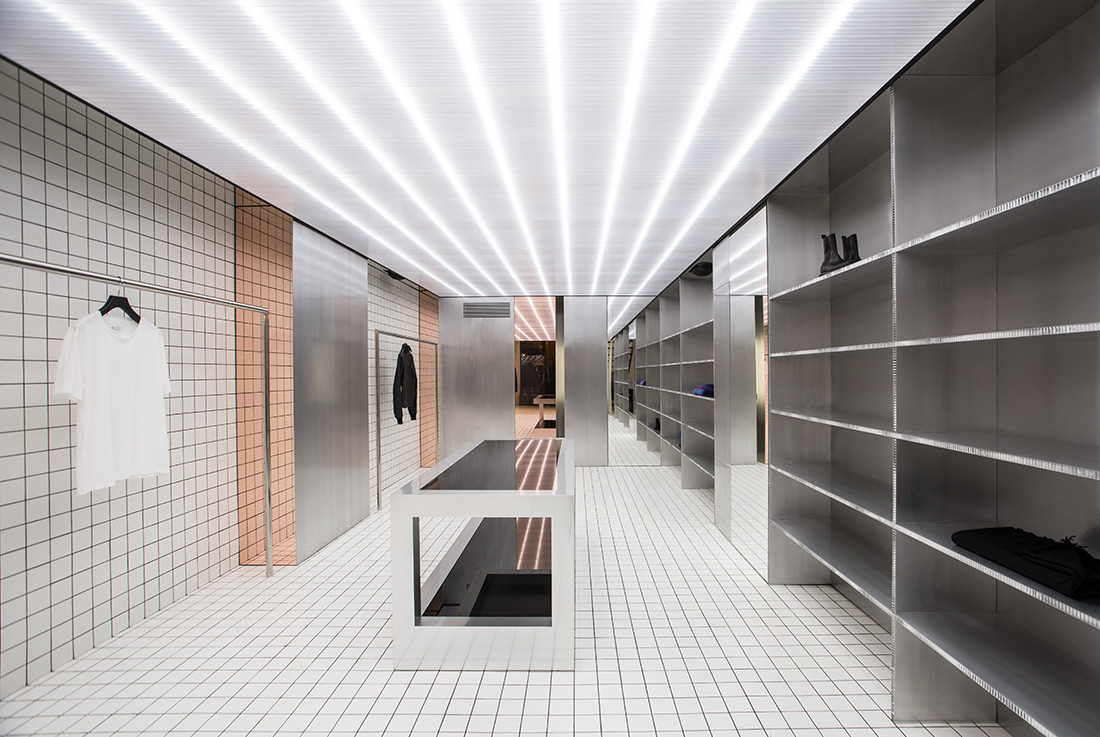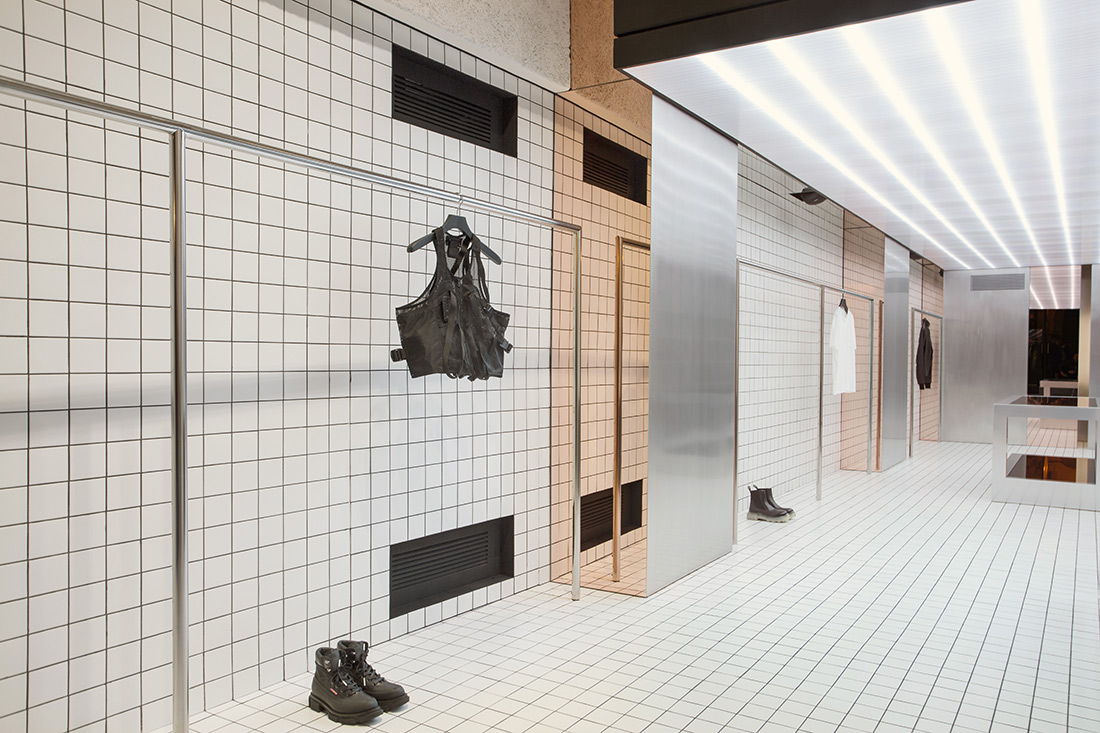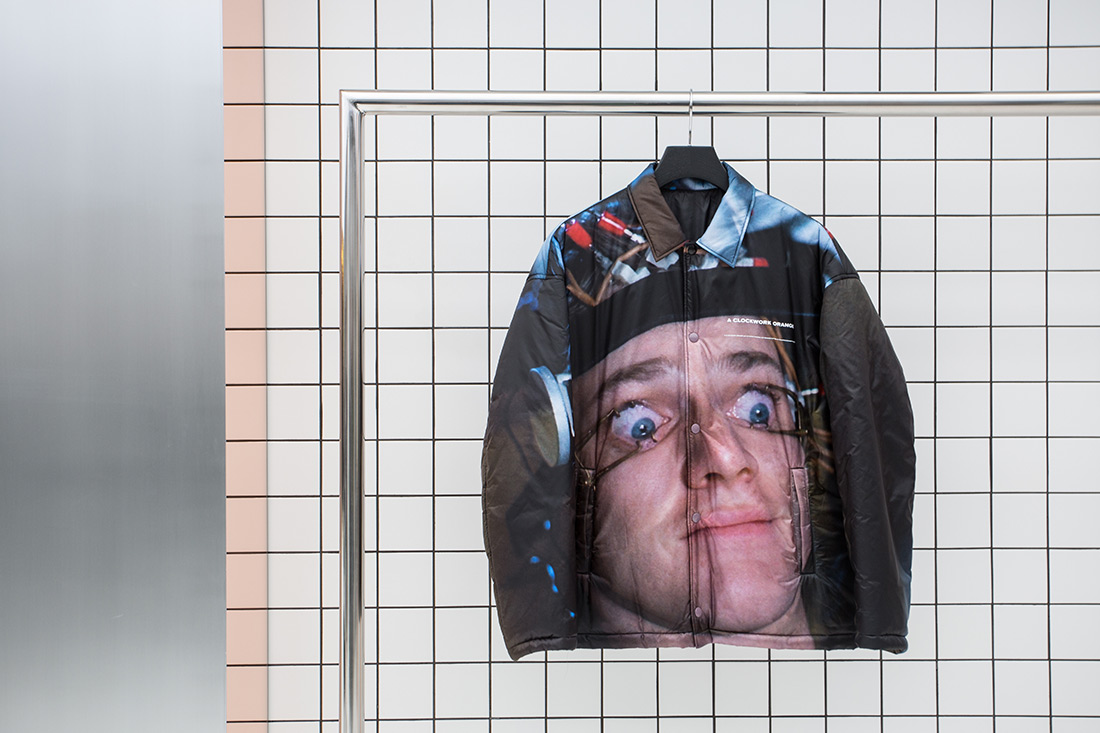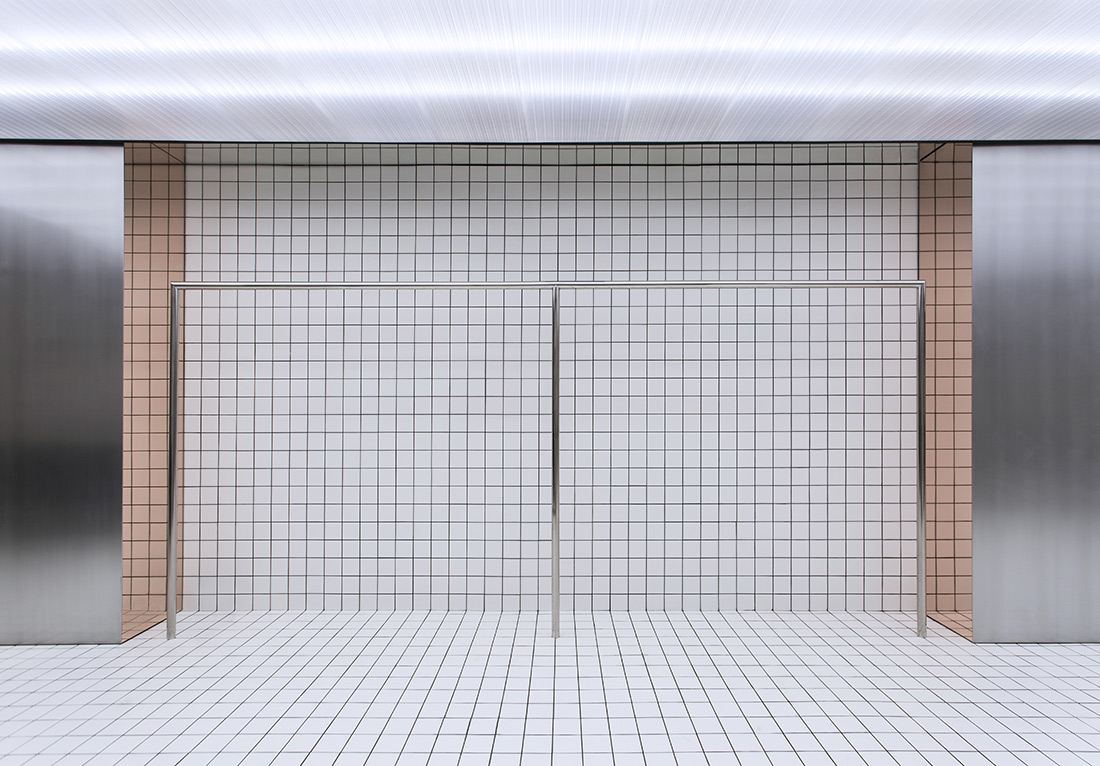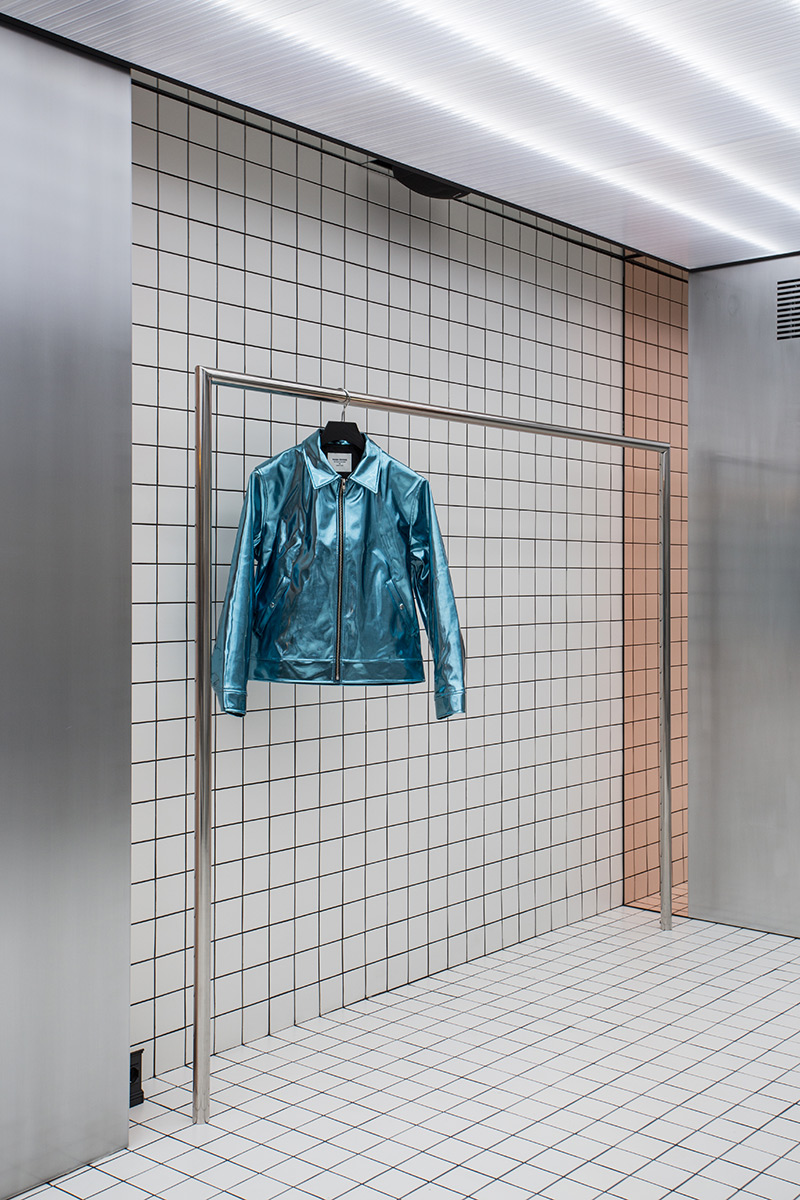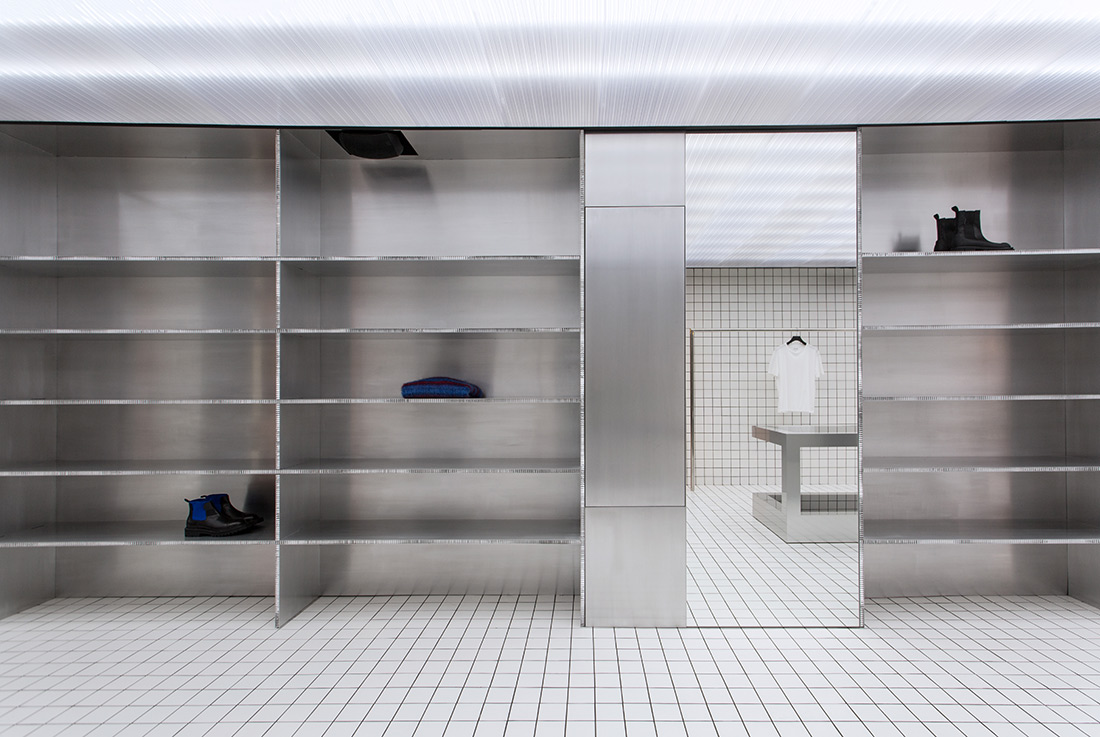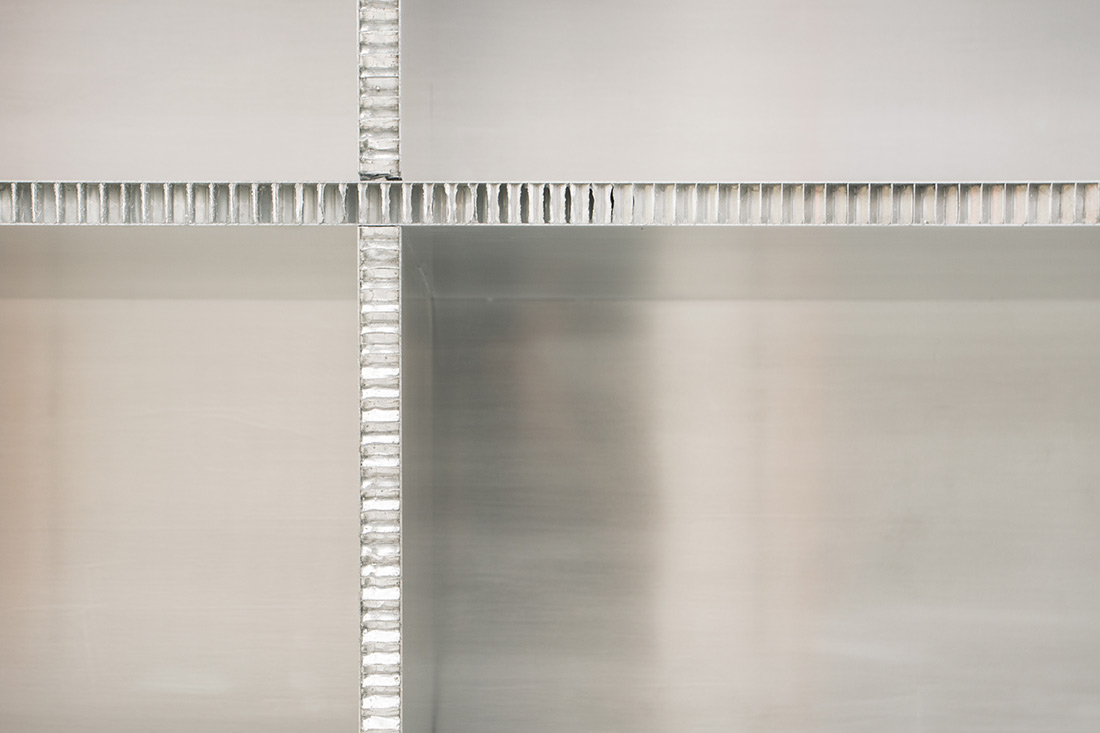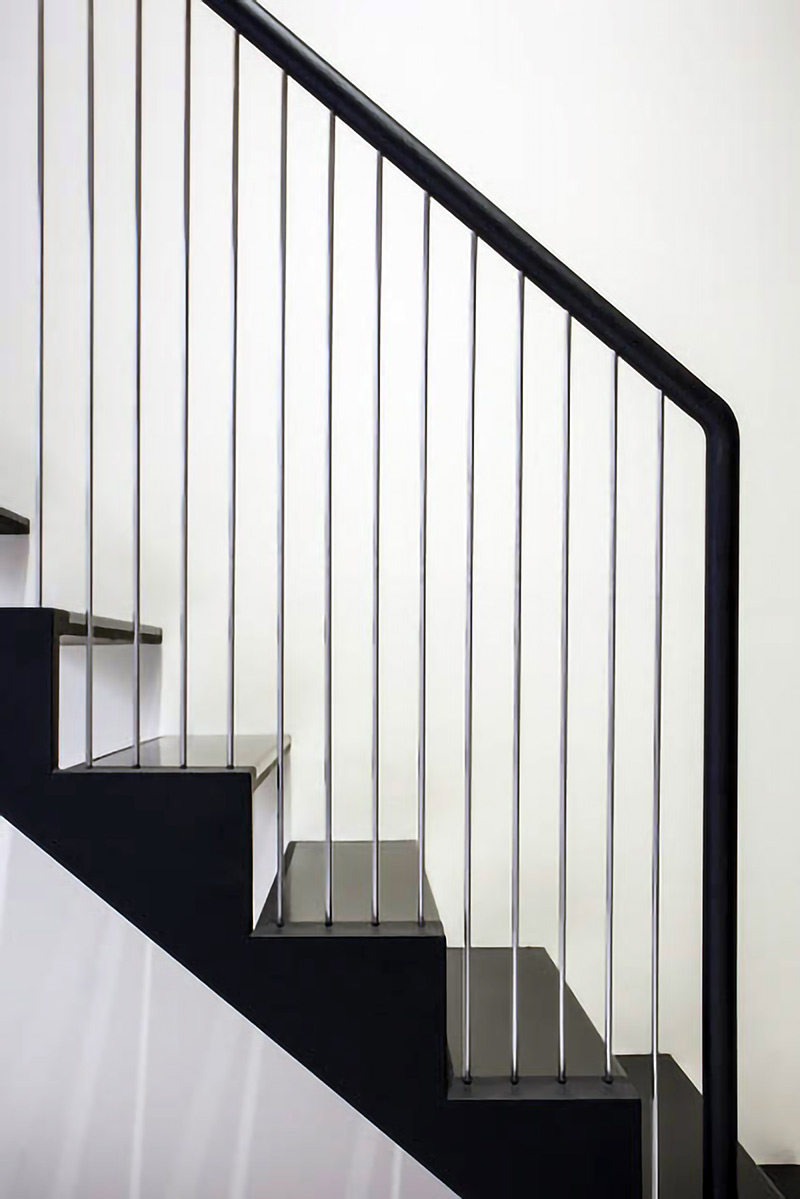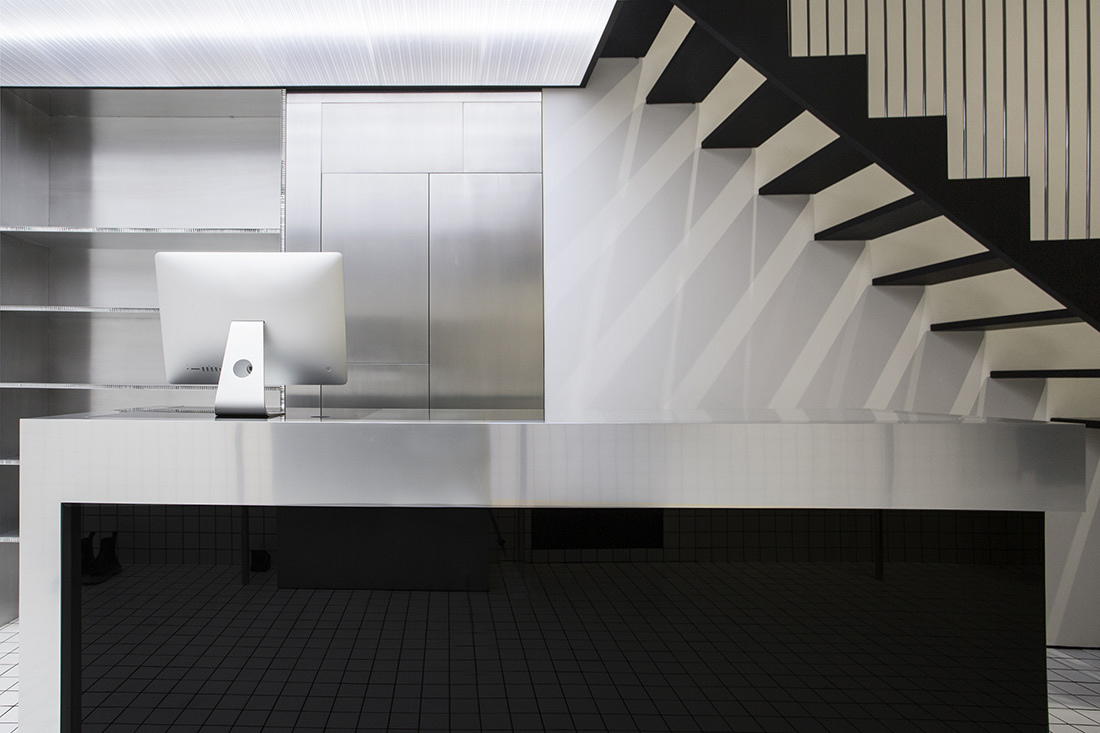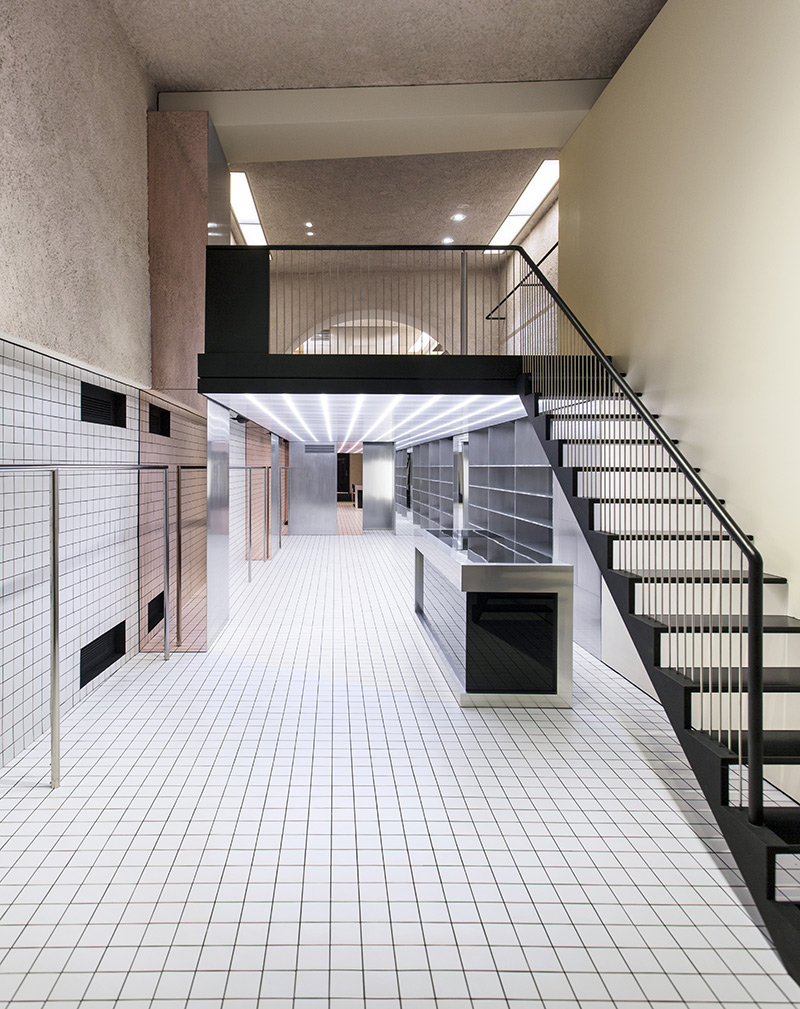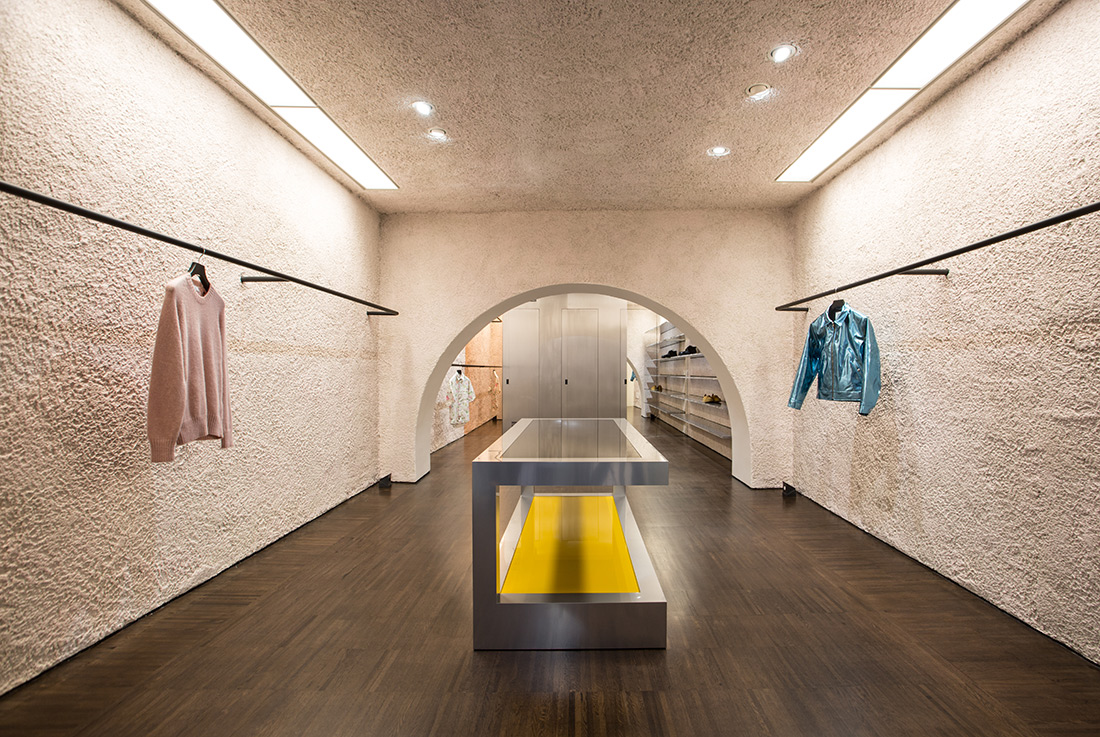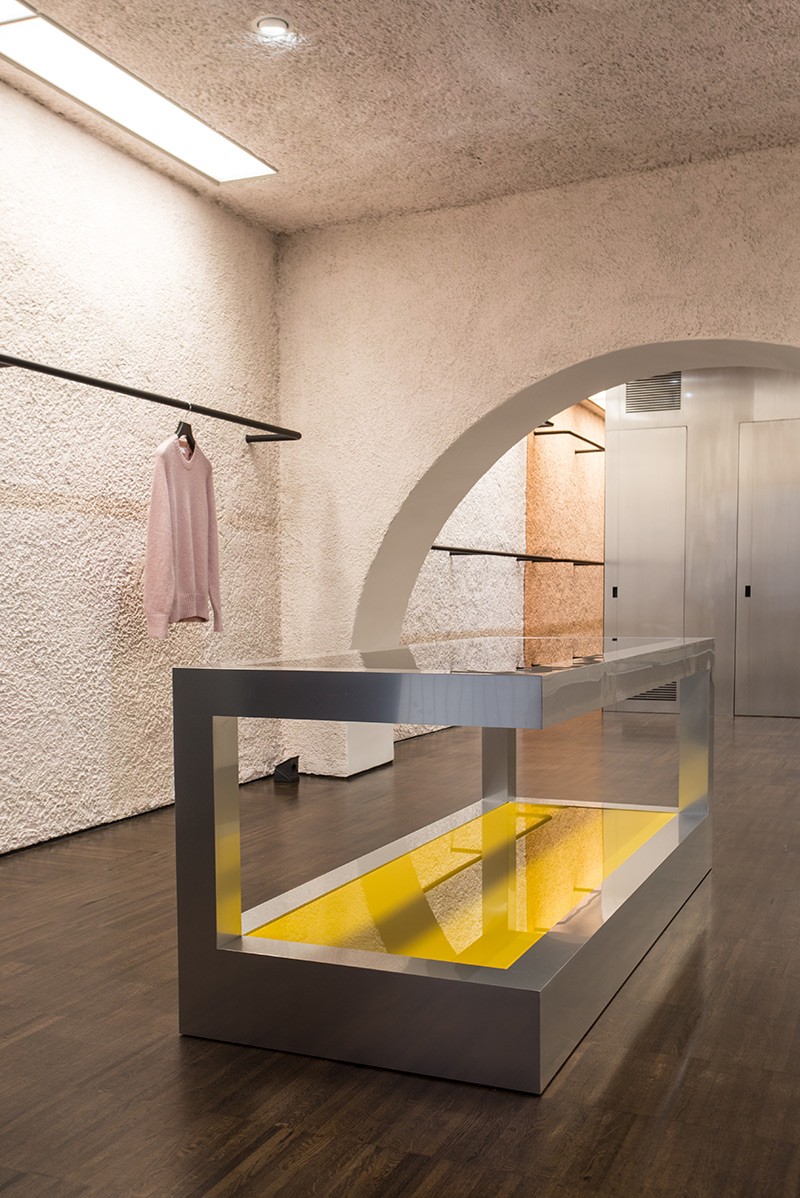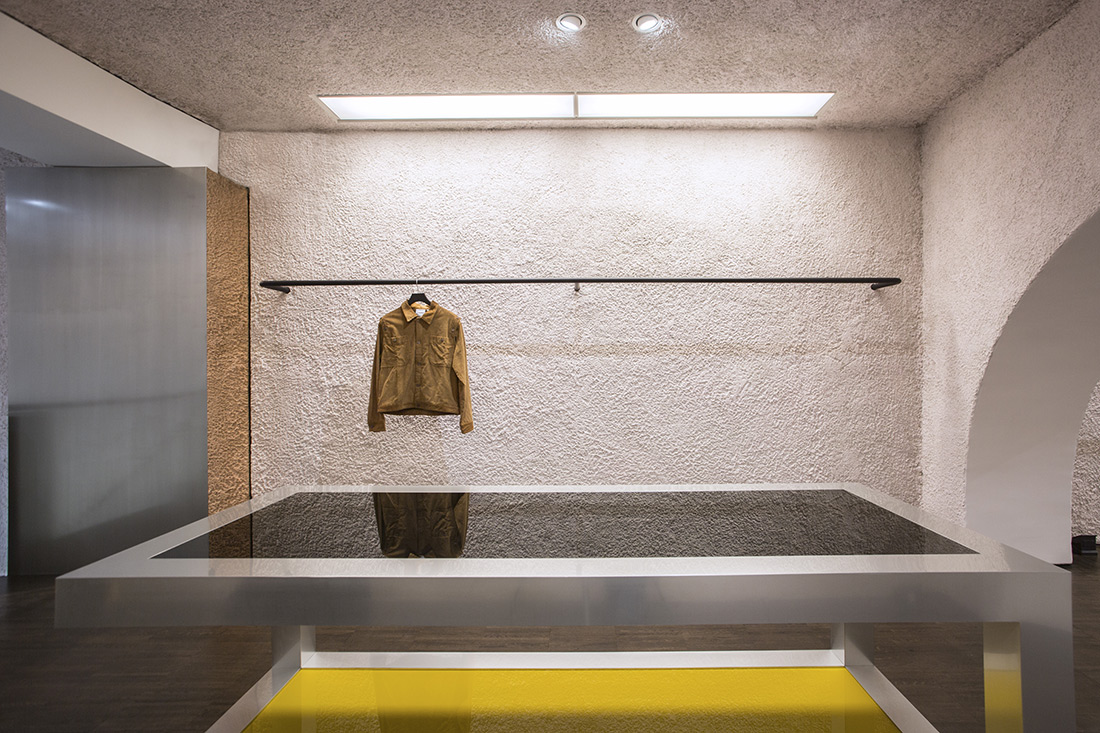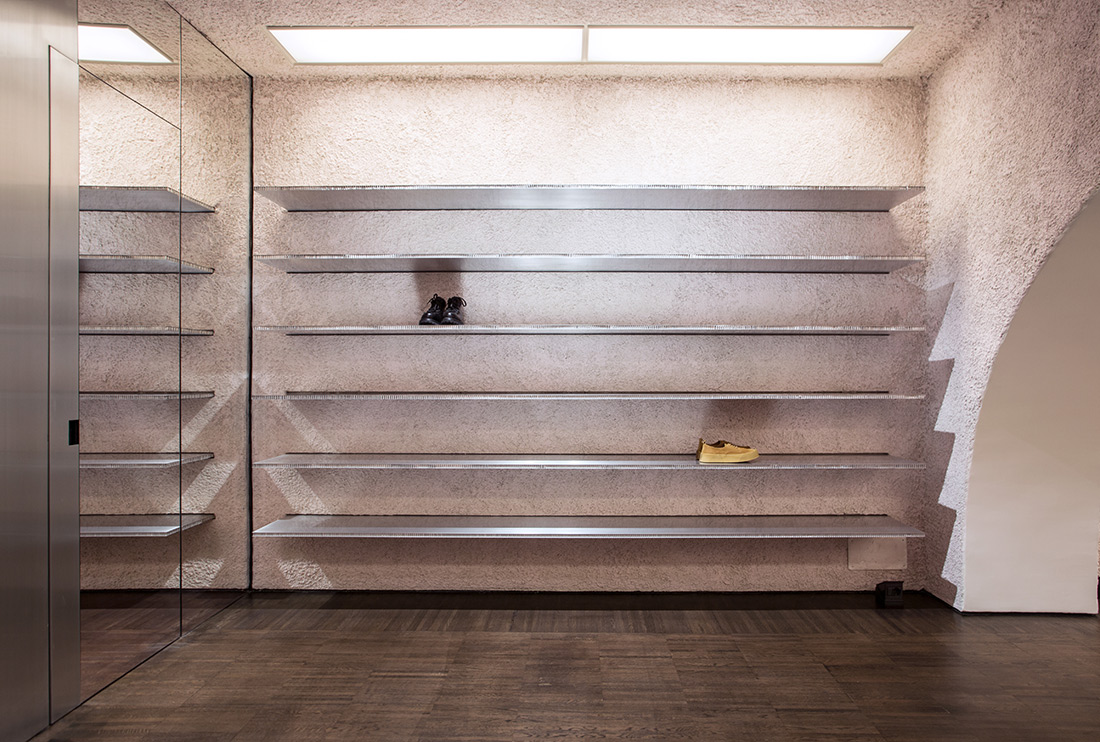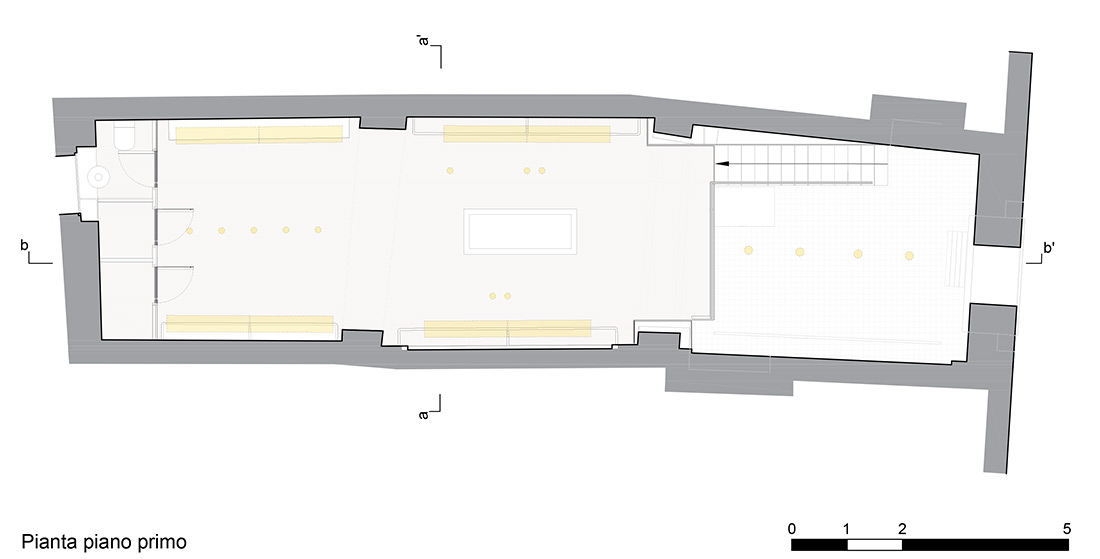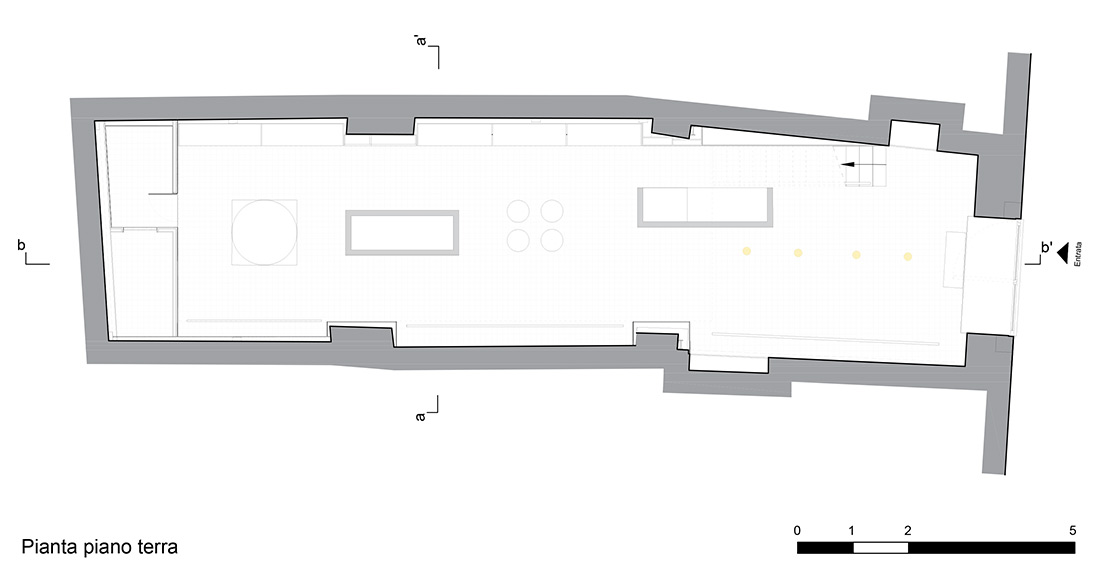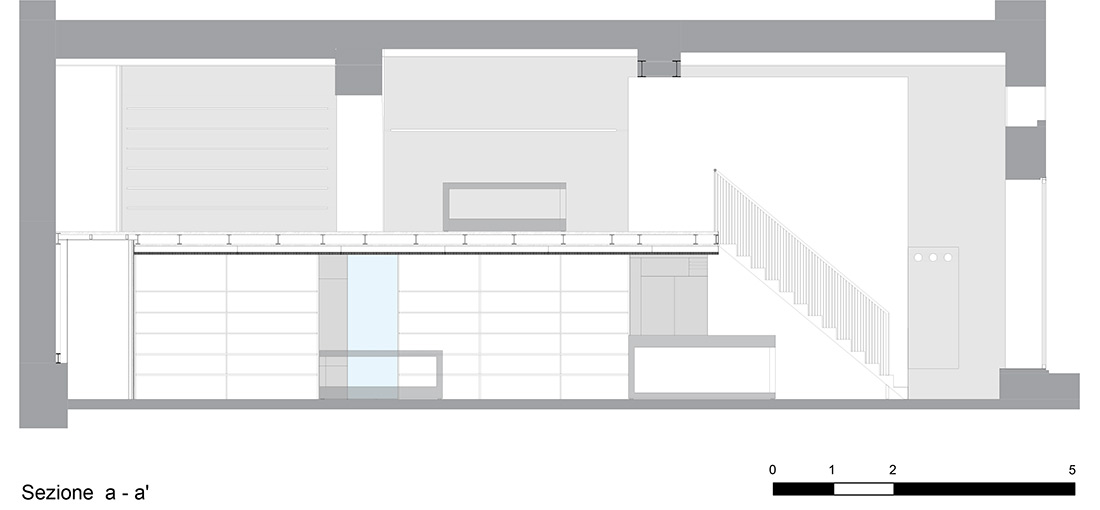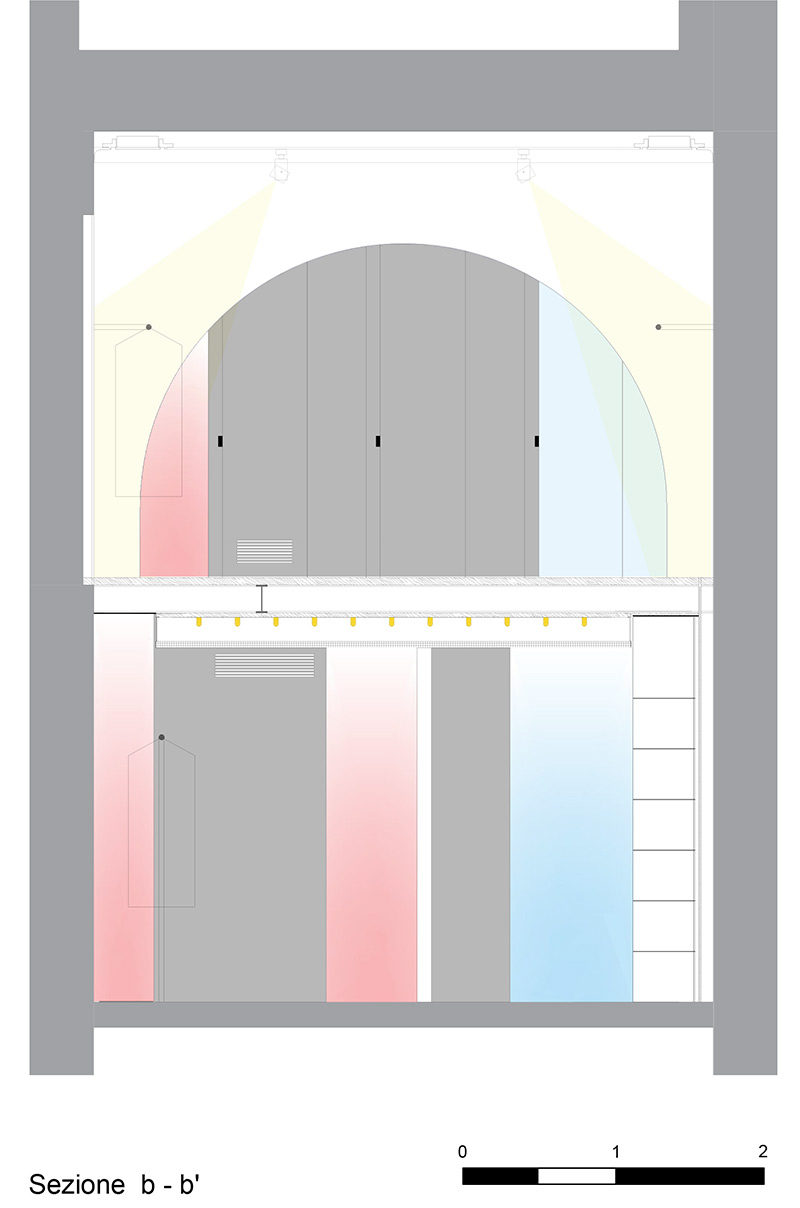 Credits
Interior
APT5 architettura
Client
Triangle s.r.l.
Year of completion
2019
Location
Cristina Cusani
Total area
150 m2
Photos
Cristina Cusani
Project Partners
Edil Benvenuto SRL, Alucore, Tecma SPA Gruppo Sogimi, Art.Car. snc, Accarino Ciro & Co., Joinery Roberto Lepre, Optec, Erco Lighting, Light Fields, Zumtobel group, Iguzzini, LEXANTM (Gruppo Sogimi), Ceramica Vogue, Alucore, Gruppo Sogimi
Related posts
Powered by