This apartment of 82m2 in Bled, has been totally remodelled to meet the living standards of a young family. It is placed in a block of flats where the main long wall is bearing and thus unmovable, rooms were small, common living spaces separated and thus unfunctional; and there was a long dark corridor with a tiny bathroom.
The architects had to totally turn around the entire floor plan- all the non-bearing walls were removed, and a big united living room has been created on a place of previous small rooms. Instead of a long corridor, the space was used to make a spacious, second bathroom (that became first).
All openings in the wall are reused in a new plan as a door to a room or a built-in niche in the wall (for greenery).
The last, quieter room of the plan was left to create a safe space for the youngest member of the family.
One of the qualities of the existing plan was a longitudinal terrace that opens towards the common green areas, that has been clad in wood and designed with chill-out space.
All the new furniture is modern and minimalistic; but always with a warm touch of wood on specially chosen places.
A highly functional tip-on kitchen has an element that makes it one of a kind: a line of wooden carved elements, hung above the working place that emphasises this bond between modern and traditional. An ornament that gradually decomposes and disappears towards the light of the kitchen window.
The same element of wooden hearts repeats in clean white interior of the modern bedroom: an eye-catching cherrywood chest with typical Slovenian motives is a centrepiece of calm interior. Chest, once the most common and important furniture piece of Slovenian homes is here also a bridge between our values and modern way of living.
All bespoke furniture is coloured lightly, when it should be perceived as wall, and has been made of solid wood, when it symbolizes gathering or has a functionally interesting role in its user's everyday: wardrobes, storages, heating objects thus blend with the walls, whereas small shelves or cupboards for souvenirs and working table are characterized by the color of solid wood. Solid wood appears in the bathroom counter and children room.
Highly modern to meet functional needs, cozy and warm so his owners perceive it as home.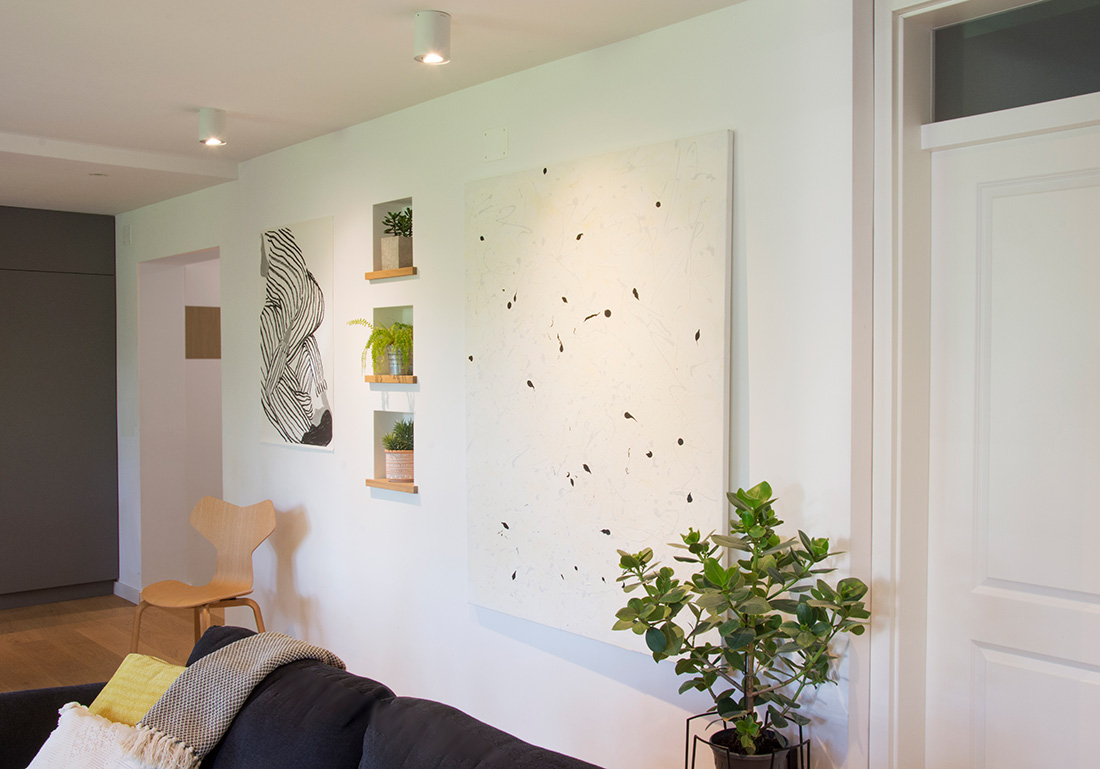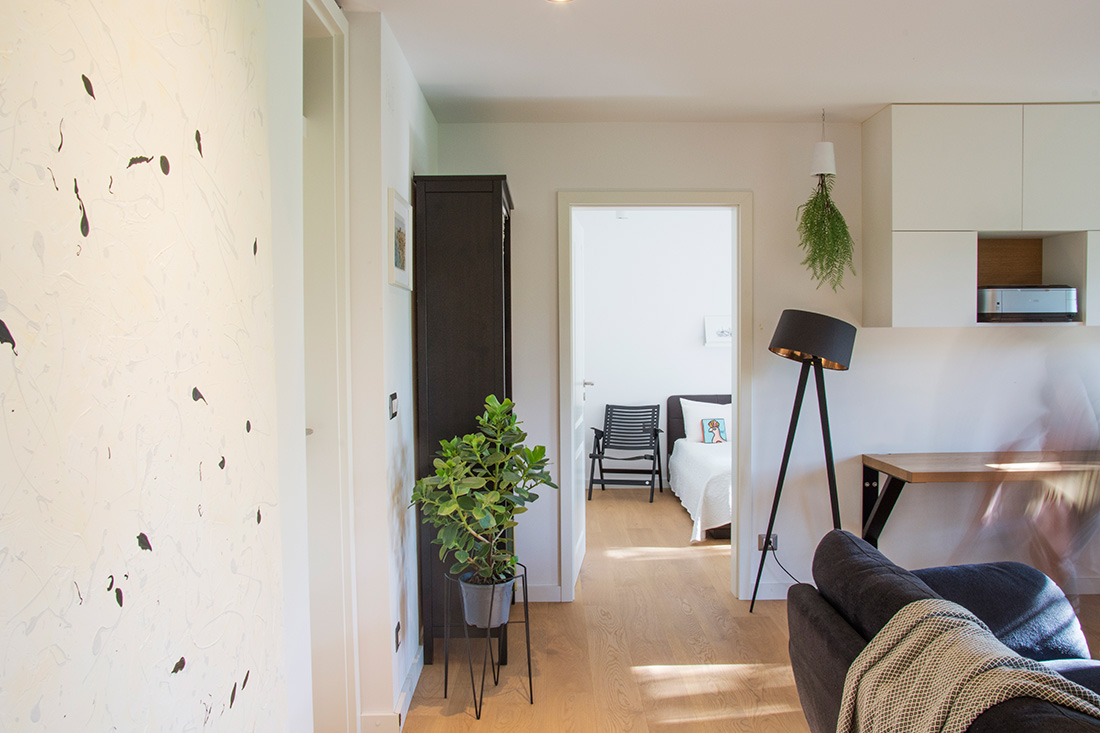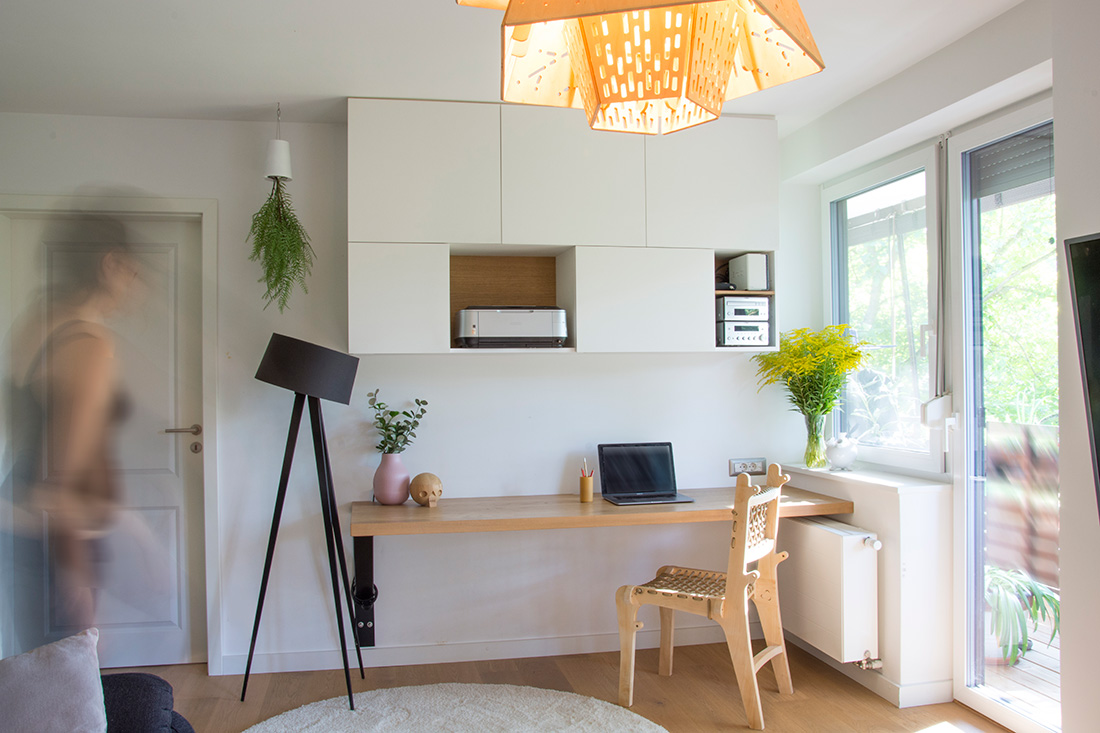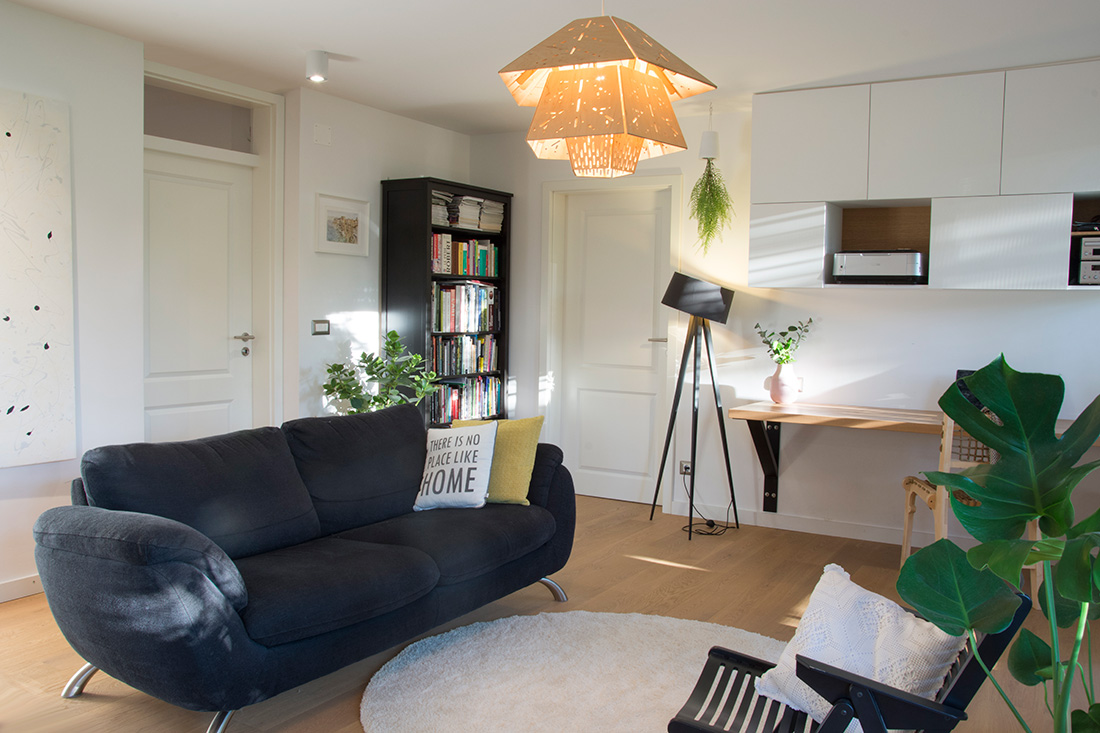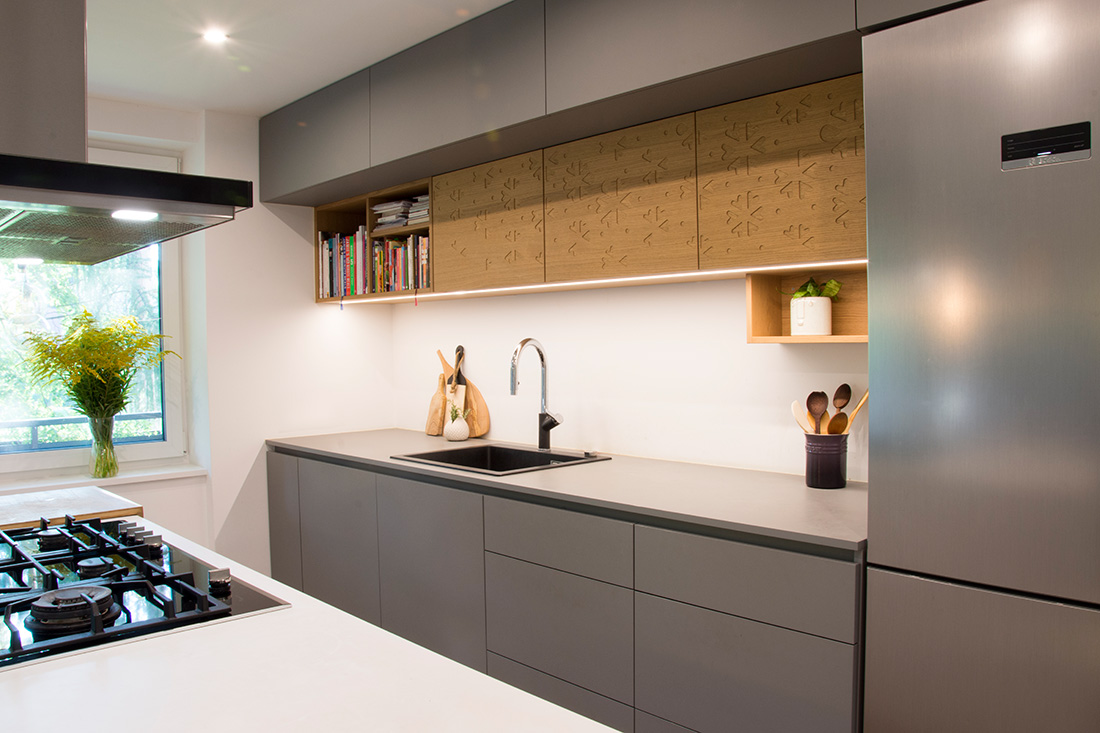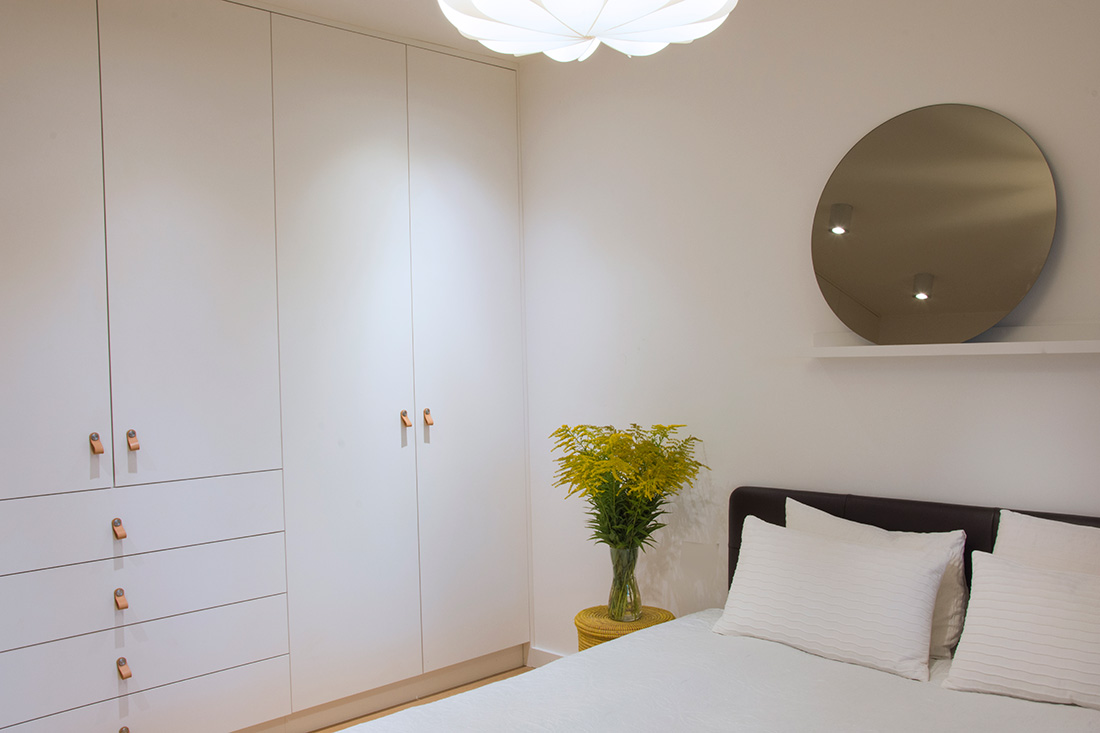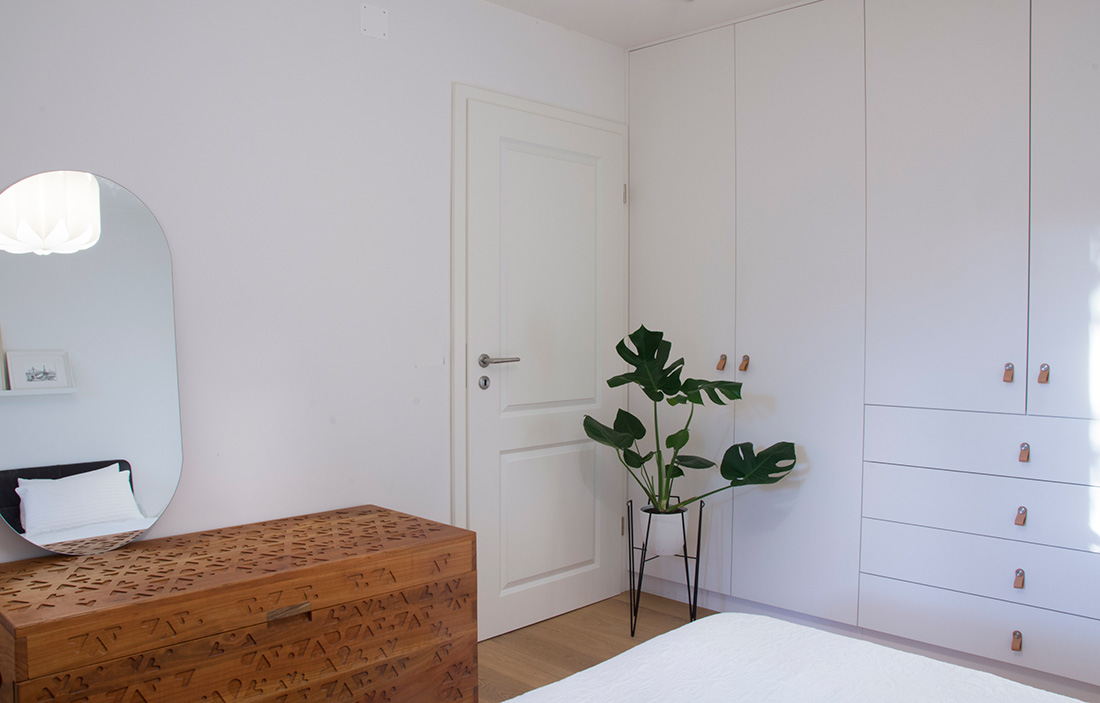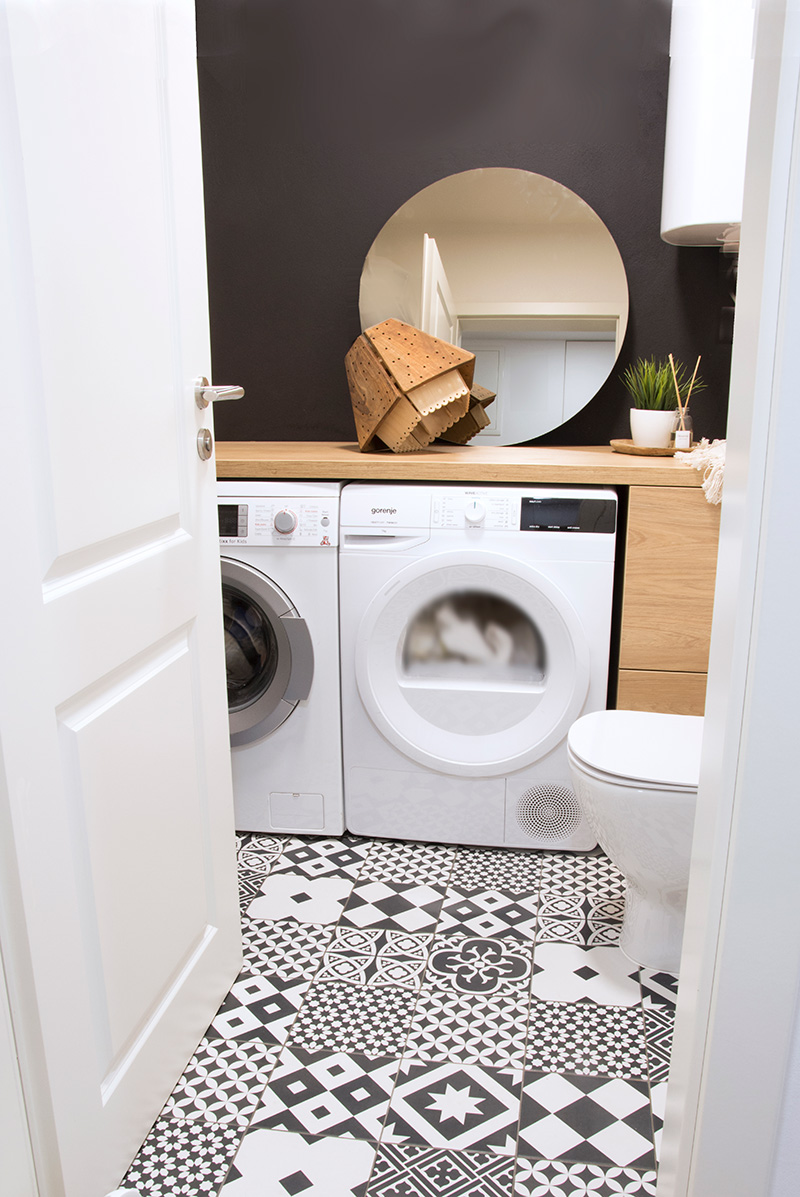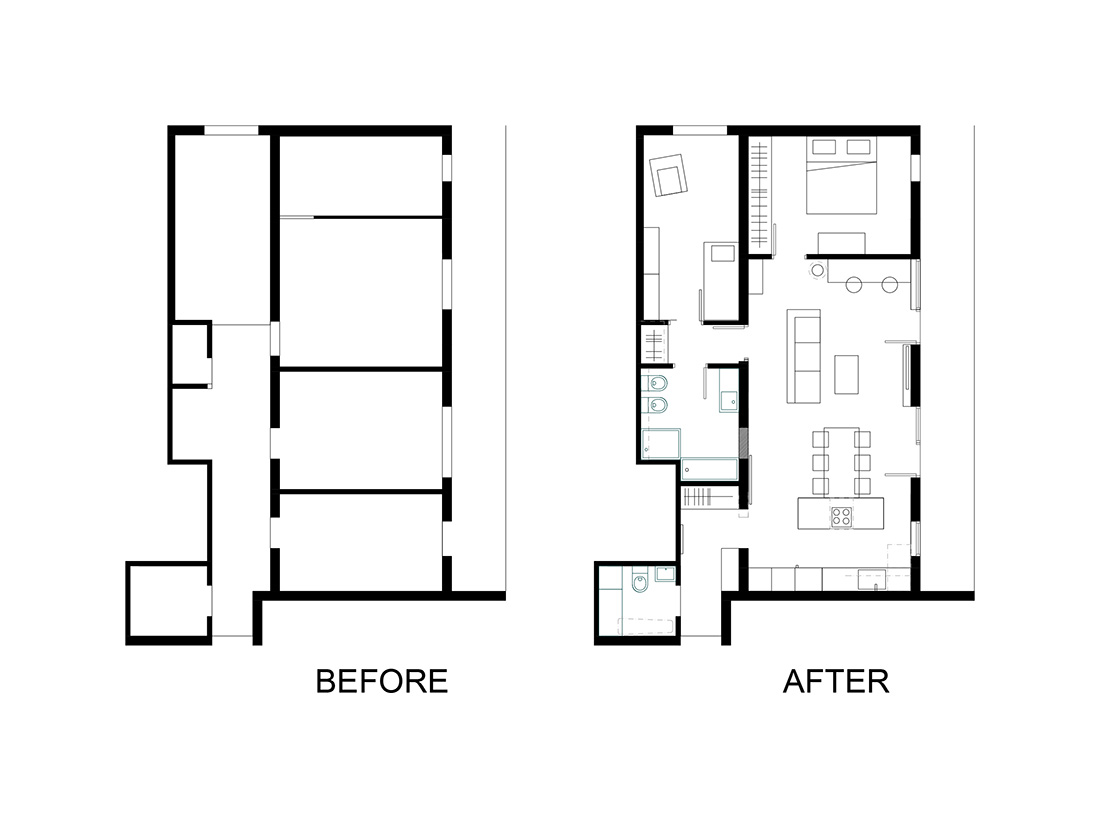 Credits
Interior Design
Lesnavesna; Eva Štrukelj
Year of completion
2018-2021
Location
Bled, Slovenia
Surface
82 m2
Photos
Lesnavesna and Maja Gruden
Related posts
Powered by