Designed for a couple who desired to live on a single level all living spaces are arranged around a courtyard including a swimming pool. The courtyard is enclosed by the building itself on three sides while the slope provides the fourth wall. This main floor rests in part on columns and in part on two additional floors including a self-contained apartment on the intermediate level. The lowest level contains the garage and infrastructural spaces.
The plan of the main floor has a U-shaped layout: kitchen on the southern side, living area on the western side, sleeping and bathrooms on the northern side creating an open and light filled spatial continuum.
Towards the valley the building appears as two minimalist boxes clad in brushed aluminium and copper while the courtyard pays homage to mid-century modernism. This twofold orientation enables a variety of views of the surroundings and of the building itself. The field of view reaches to the horizon and nonetheless a great sense of intimacy and privacy prevails.
What makes this project one-of-a-kind?
The top floor consisting of living spaces wrapped around the courtyard is very successful in balancing openness and intimacy.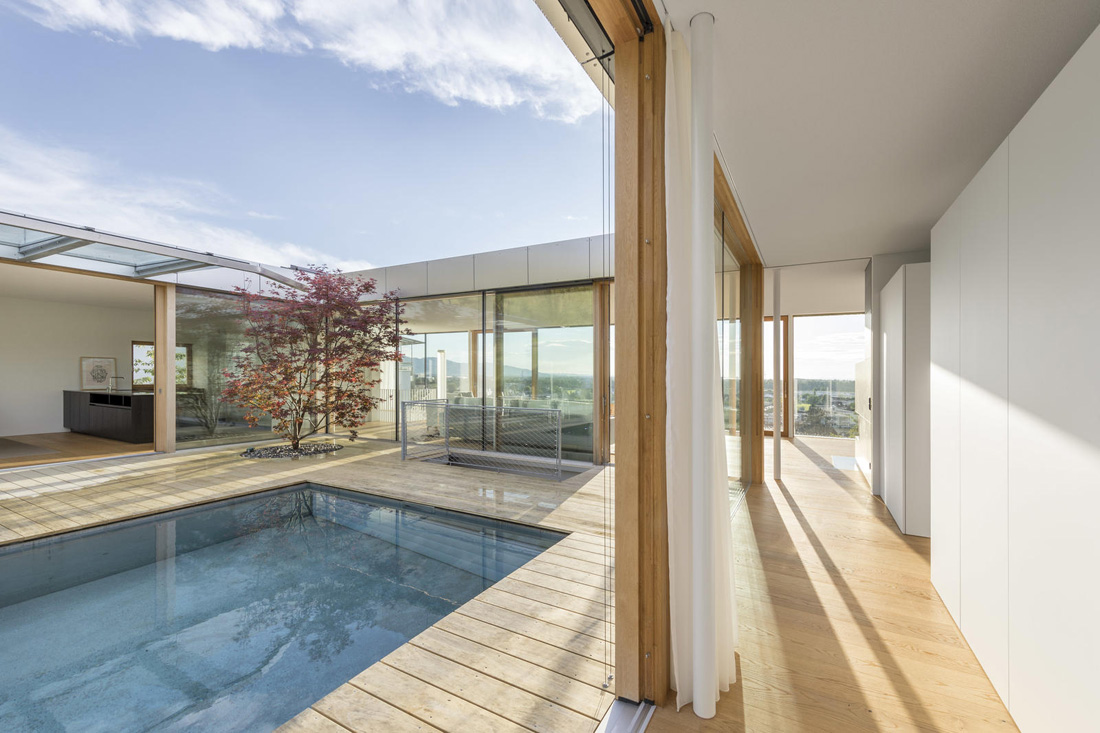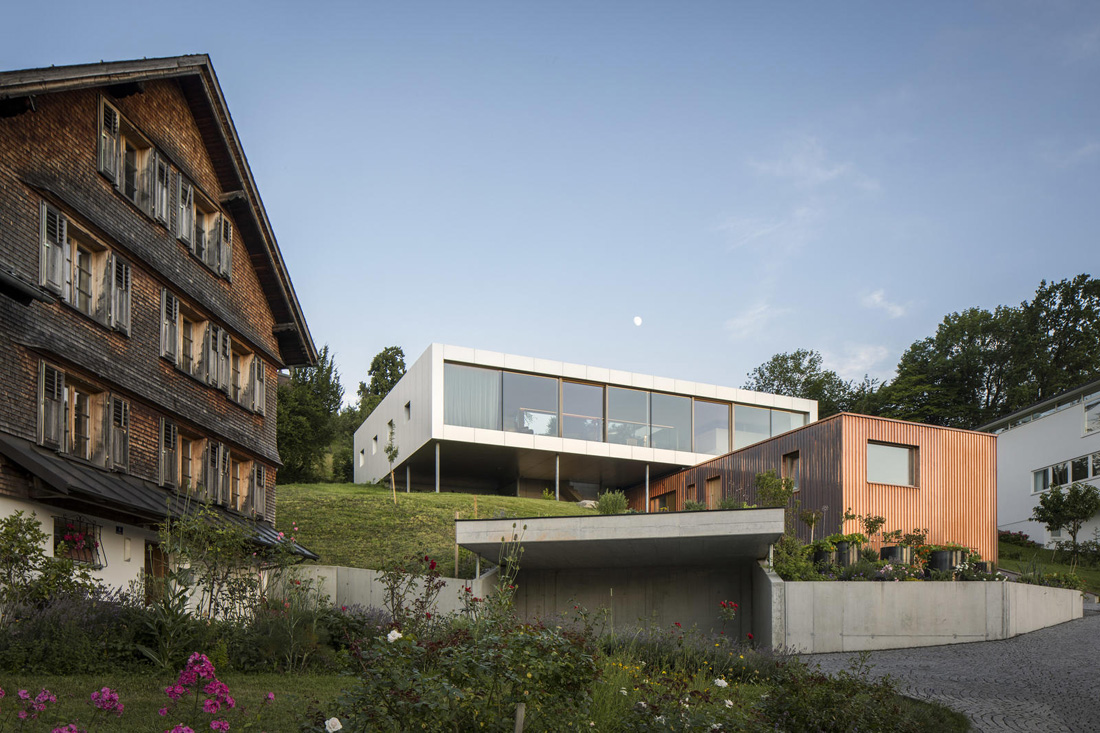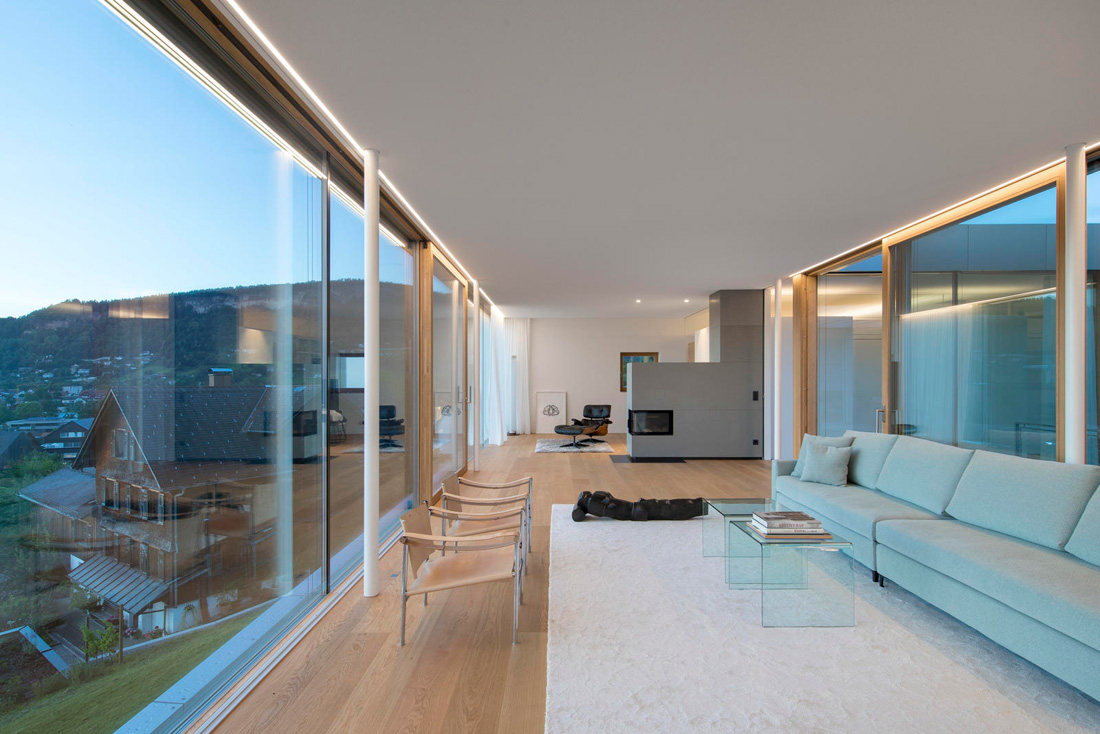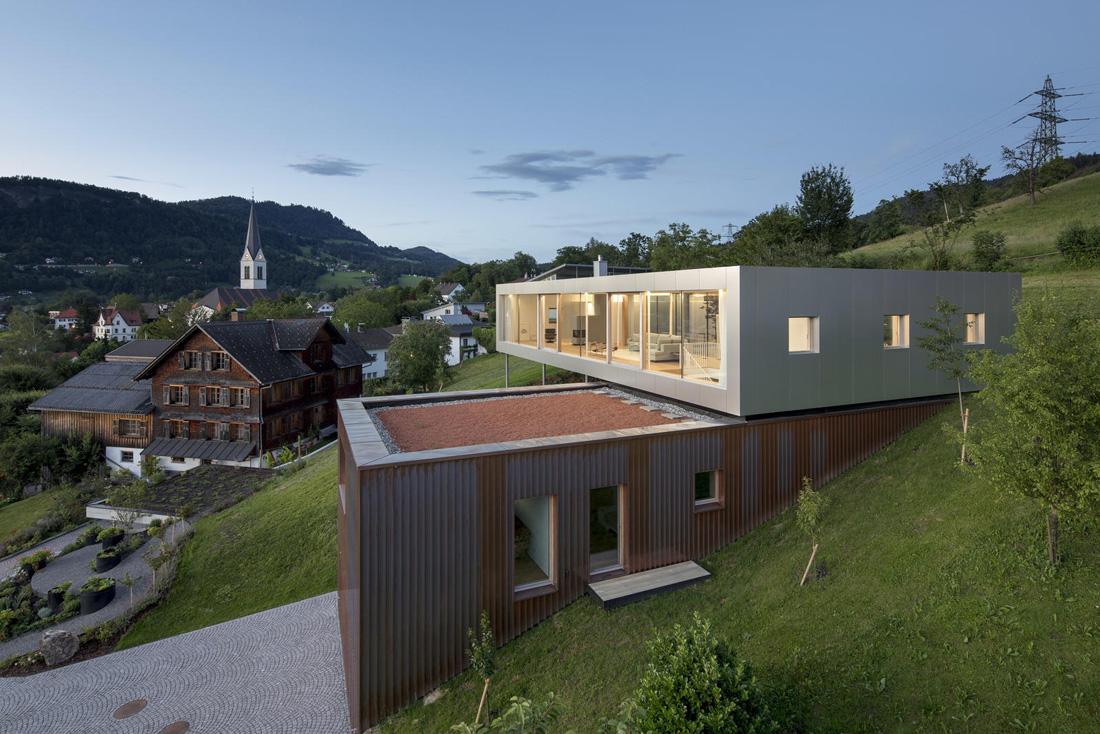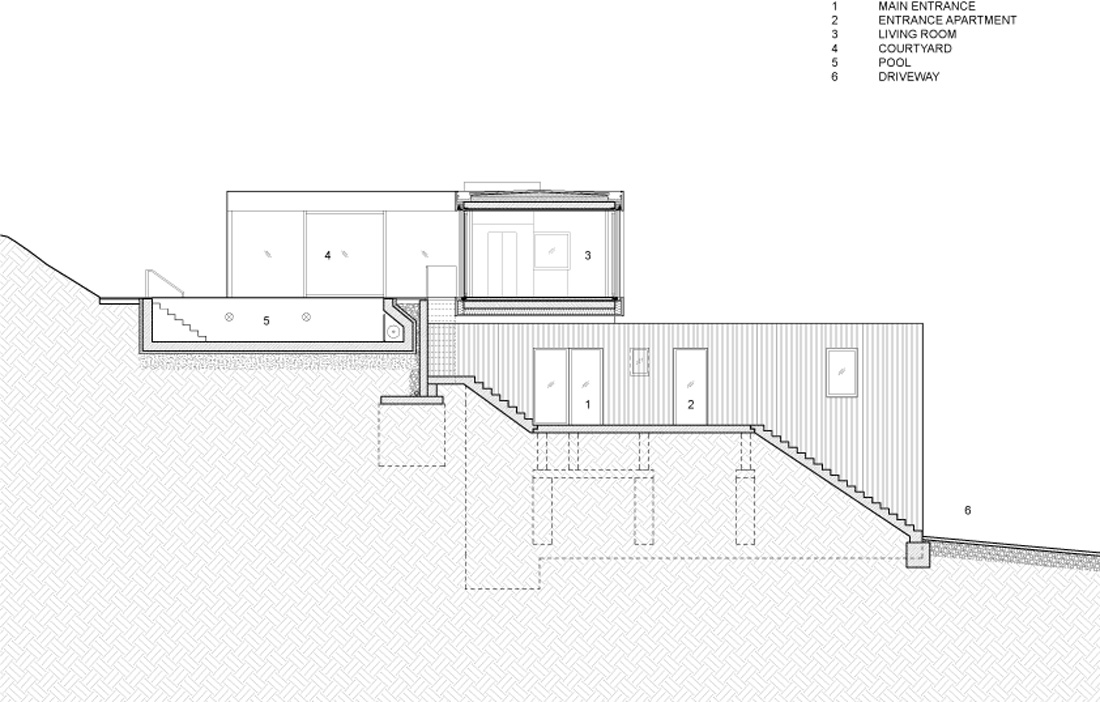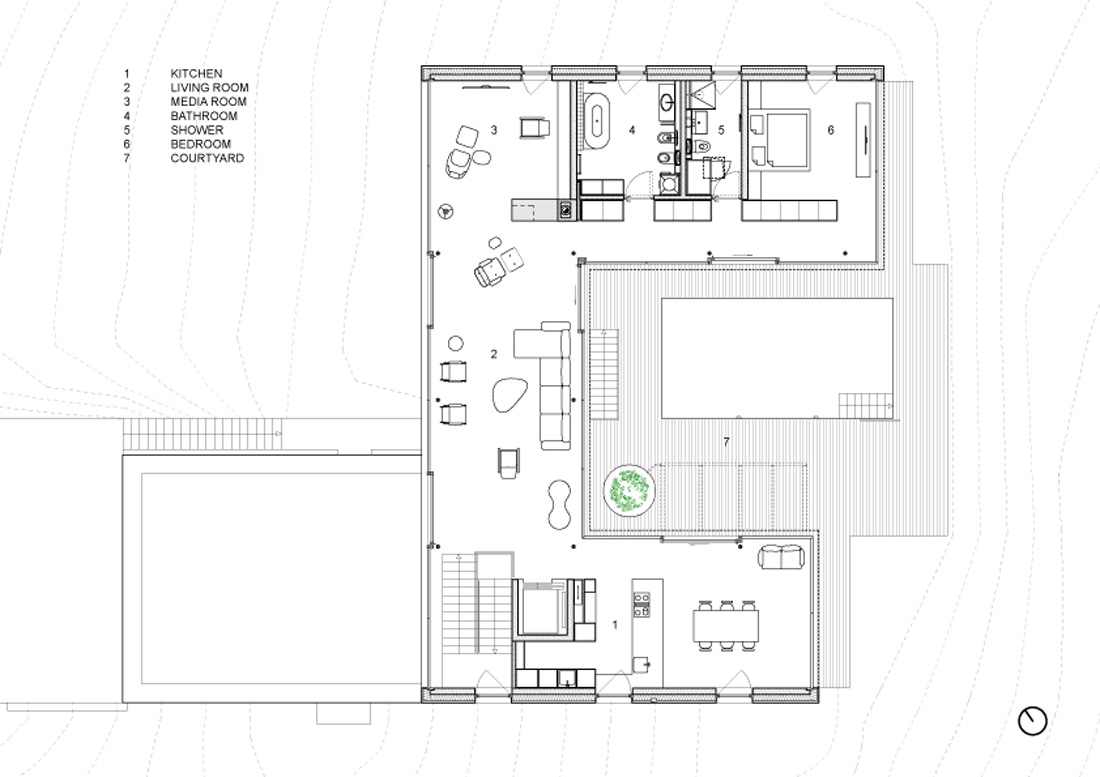 Credits
Architecture
Christian Tonko
Client
Private
Year of completion
2020
Location
Vorarlberg, Austria
Total area
300 m2
Site area
1400 m2
Photos
Leonhard Hilzensauer
Project Partners
Wälderbau Dragaschnig GmbH, Böhler Fenster GmbH, Elektro-Kirchmann GmbH, Schmidingermöbelbau gmbh
Related posts
Powered by