This specialty coffee shop is located in downtown Komotini city in Northern Greece. Coupa café is designed to be a gently curated interior ground-floor space, while oozes a warm atmosphere with retro references elevated by a calm, minimally composed palette. Even in the short stay inside, visitors can have a rich sense of space, generating different types of experience. The entire transparent façade can be visually and practically street- faced, with the visual boundary of the café to be extended to the block, and the scale of the original architectural space to be staggered and overlapped with the city. In a small-scale context, the bar constitutes the core design point. The bar wooden fine strips reveal preciseness and delicacy, giving a spatial linearity. The equipment layout and the coffee making-process face towards the customers, while the "to go" exclusive area allows baristas to communicate coffee culture with them in close proximity. The distinctive lining with mint tiles points out uniquely the white-colored wooden bespoke furniture, the copper finishings and the rough walls. The dark ceiling creates intimacy while reveals the hanging custom-made lightings. The suspended wooden shelving and the furniture showcases highlight the selective high-quality coffee product as object of admiration and exhibition.
What makes this project one-of-a-kind?
Coupa Café offers a visually simple, highly functional interior that invites lingering in its brightly sedate feel. All elements are considered as textural and precise, to intentionally instil a sense of refinement and welcome.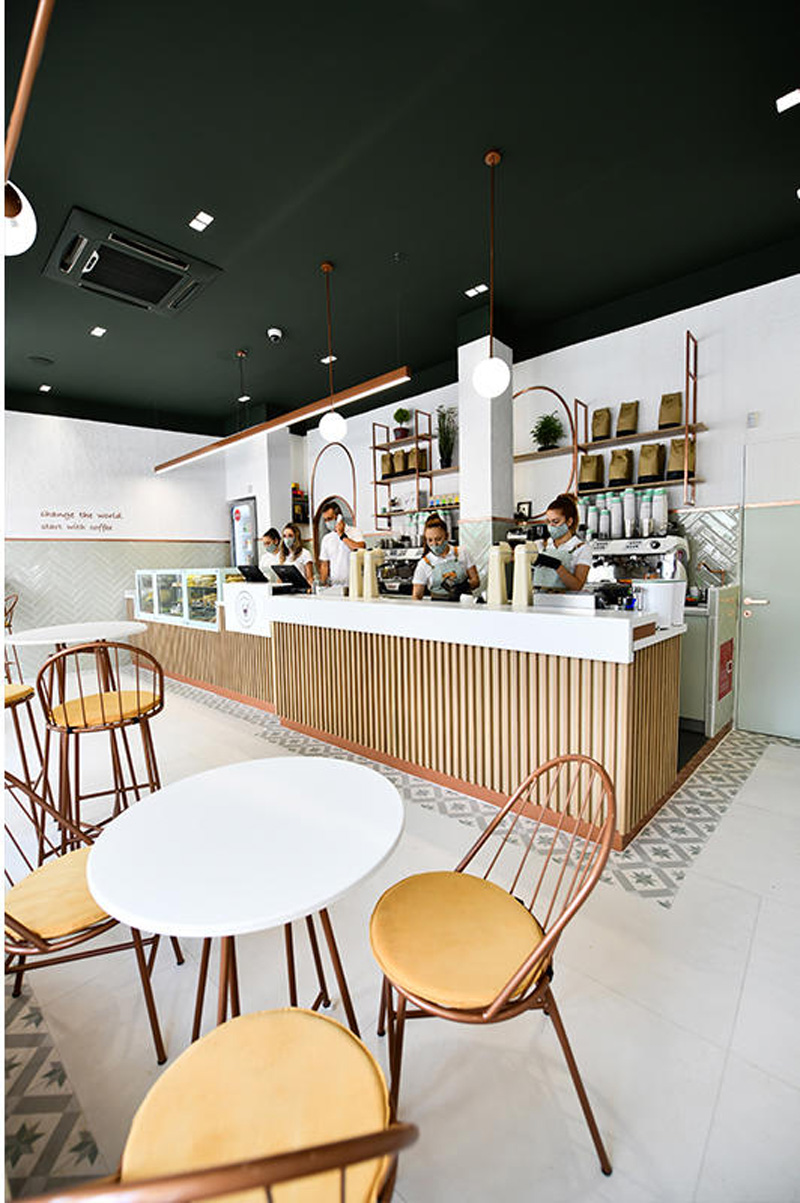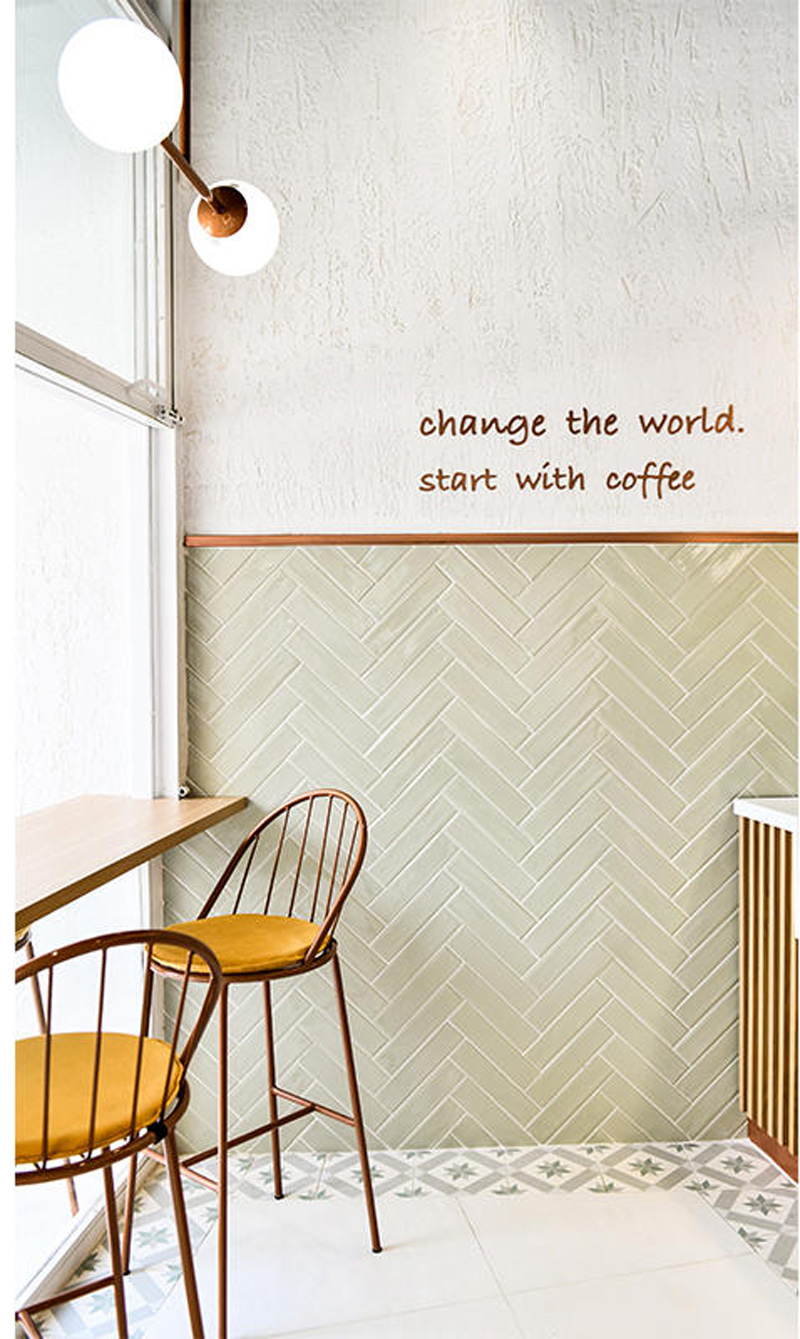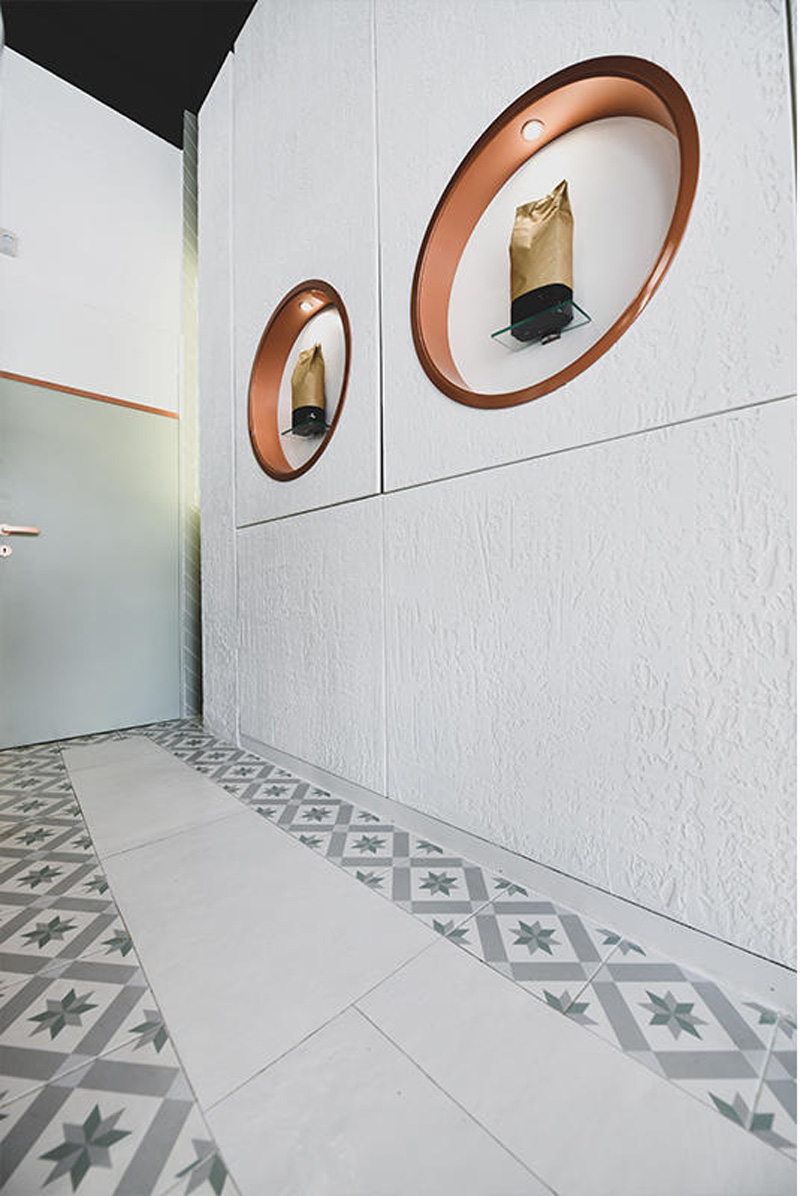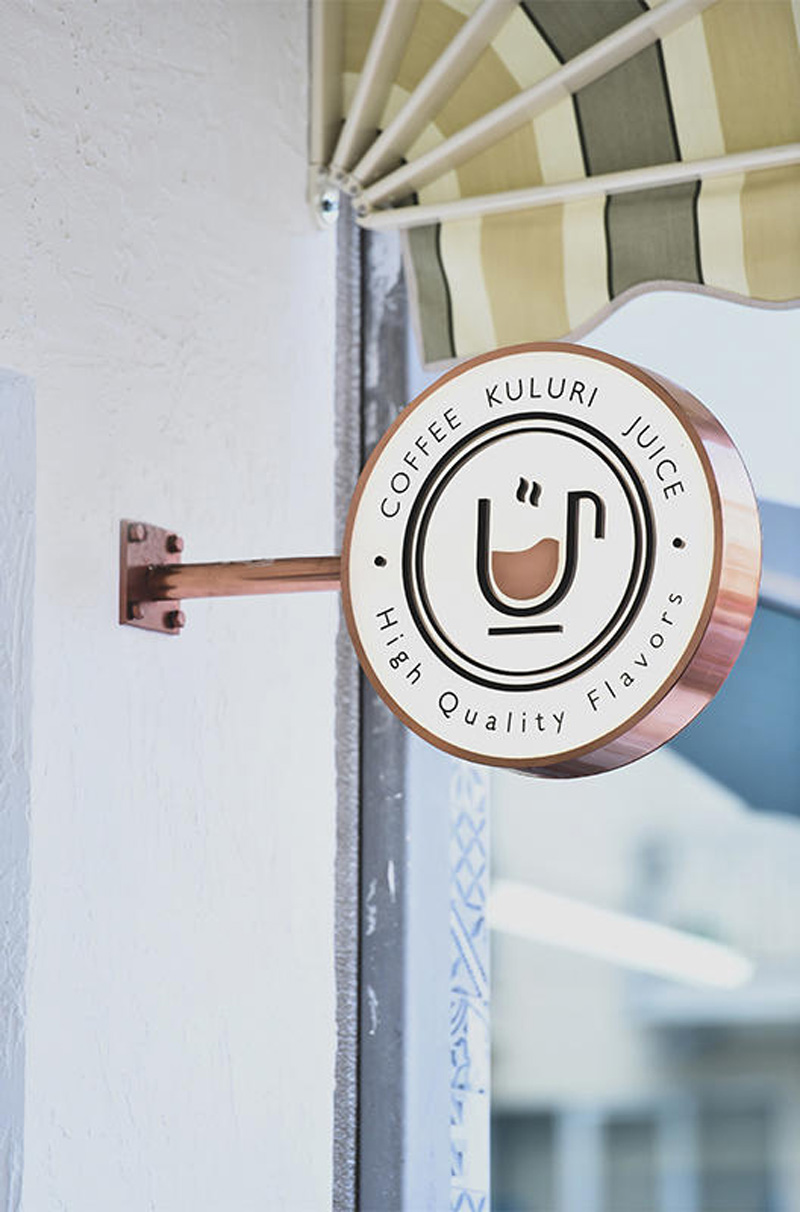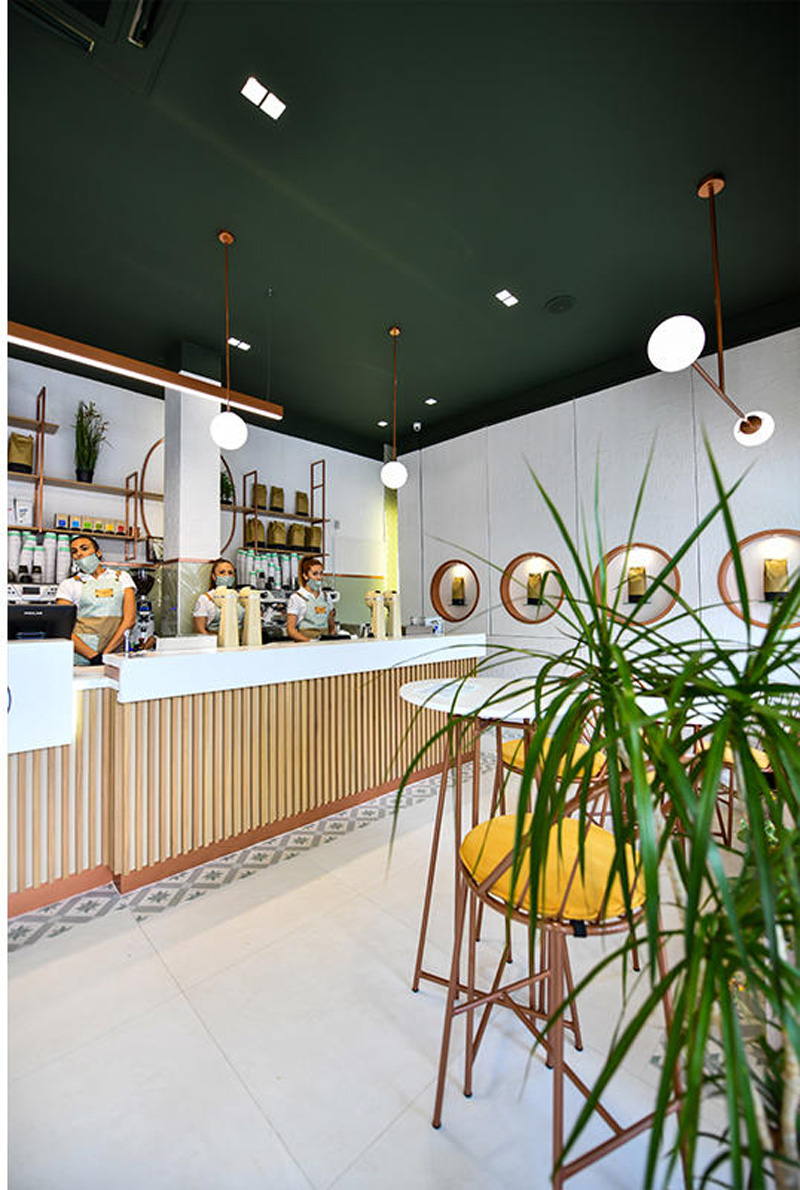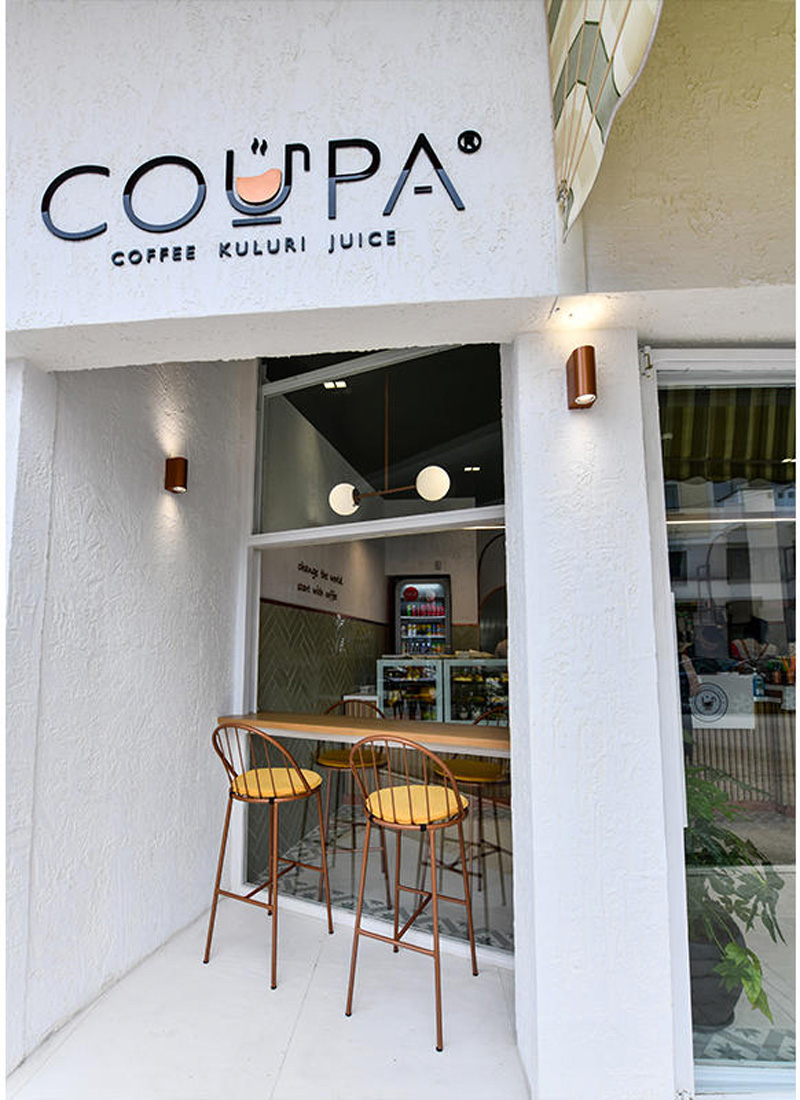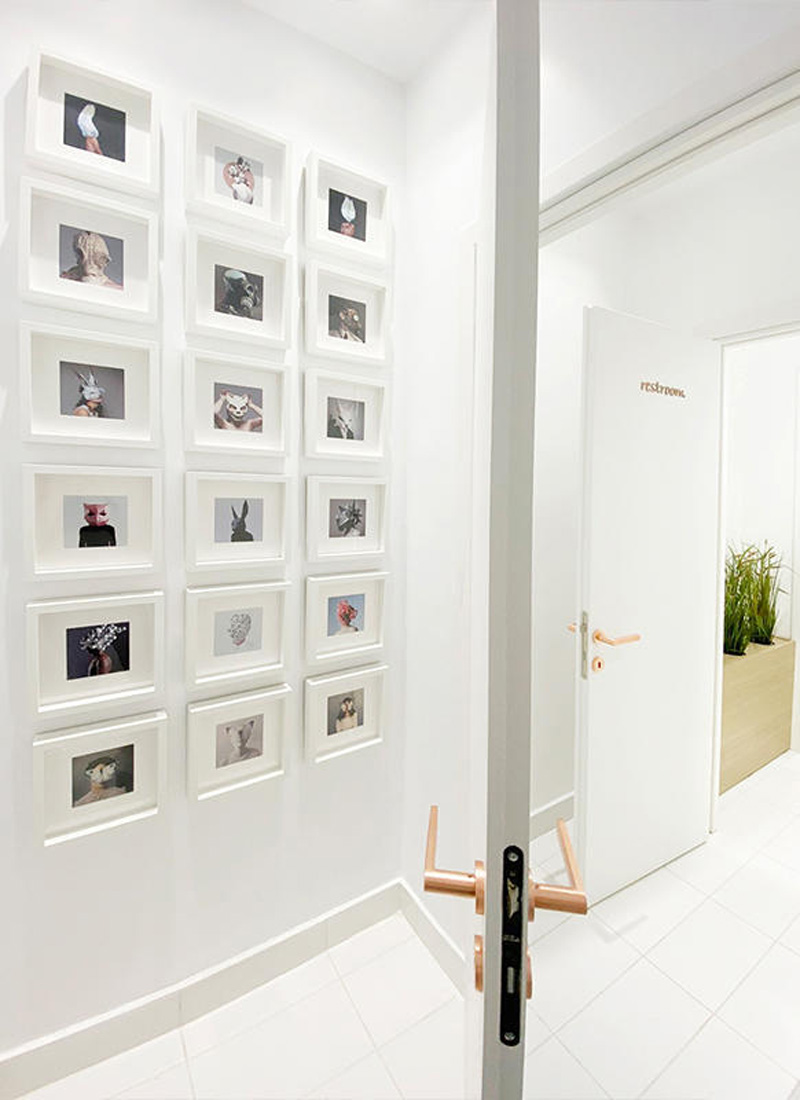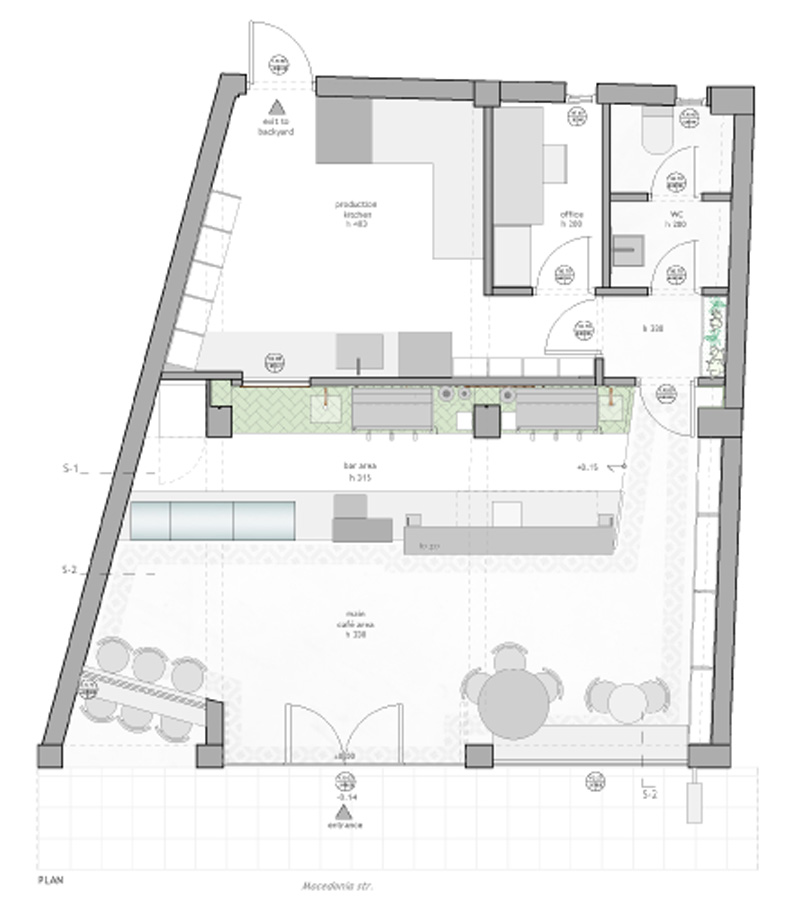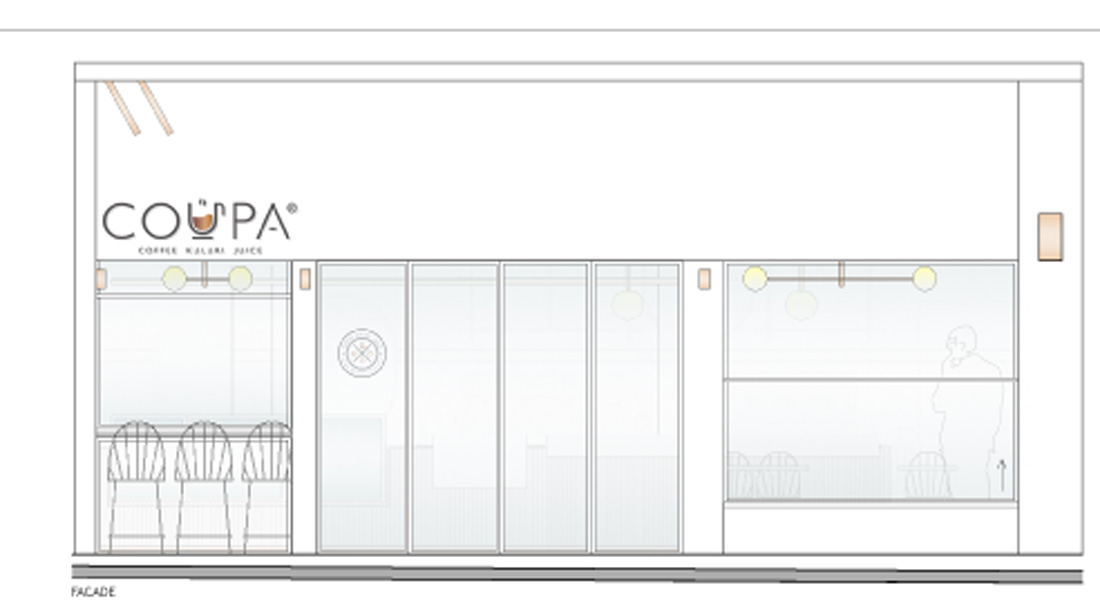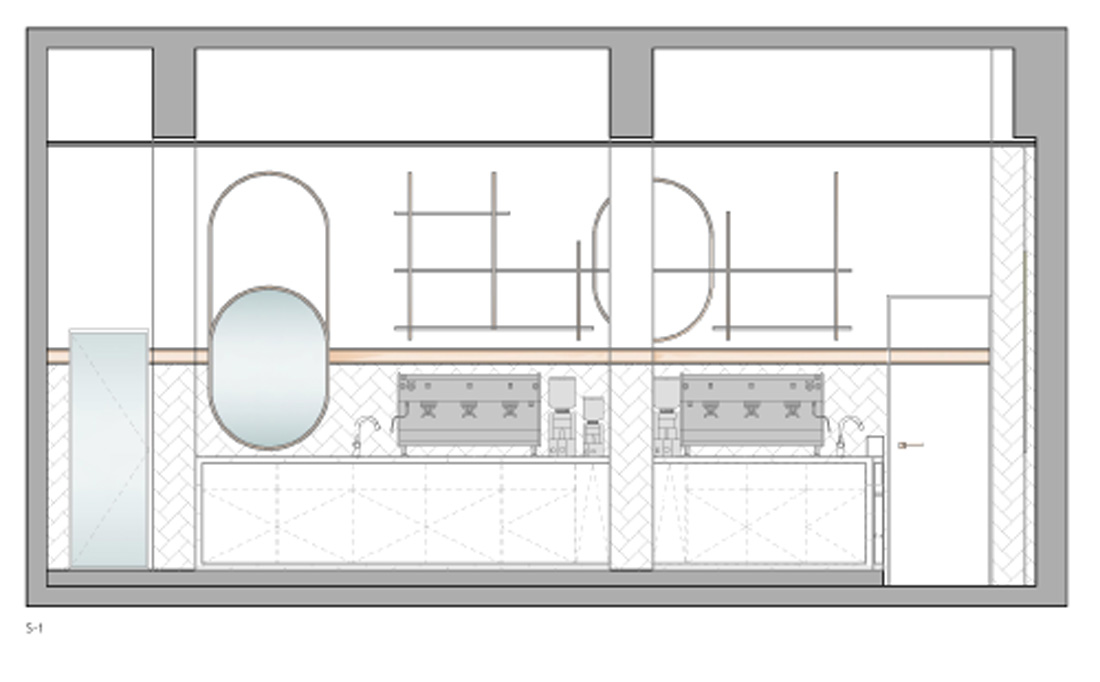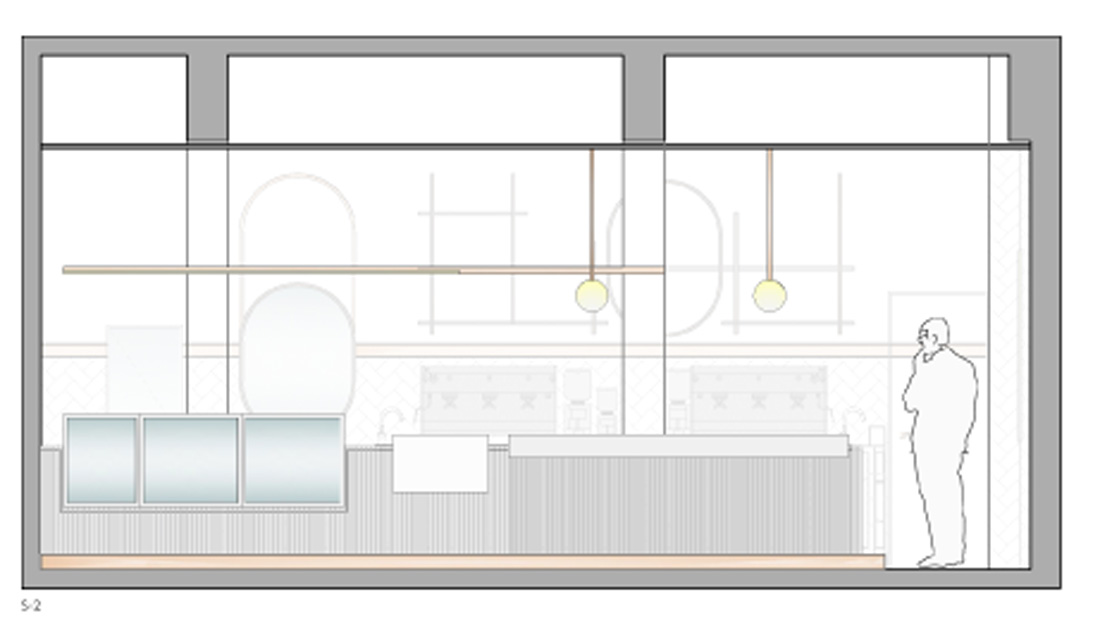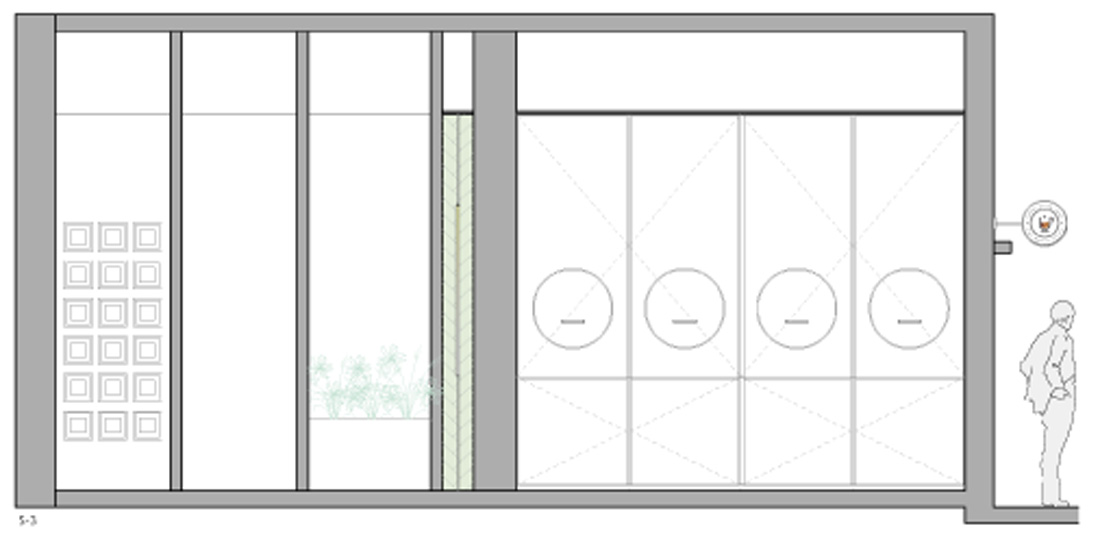 Credits
Interior
Valia Panagiotou
Client
Coupa Café; Manos Pavlidis
Year of completion
2020
Location
Komotini, Greece
Total area
75 m2
Photos
Giannis Tsaklidis
Project Partners
Main contractor
Valia Panagiotou
Other contractors
surfaces 2modern materials, Furniture Industry «Karafillis S.A.», Mobili experts furniture construction, Saitis Plasterboards, Center for Structural Applications – N. Detsaridis & Co. OE, Vaso Xatzitsaousi, Komotini Advertising Company
Related posts
Powered by