Awarded project is a collaboration between guut, the manufactory for sustainable, metal-free wooden furniture for everyone, the Designer and Architect Christian Kroepfl and the furniture workshop Füchsl.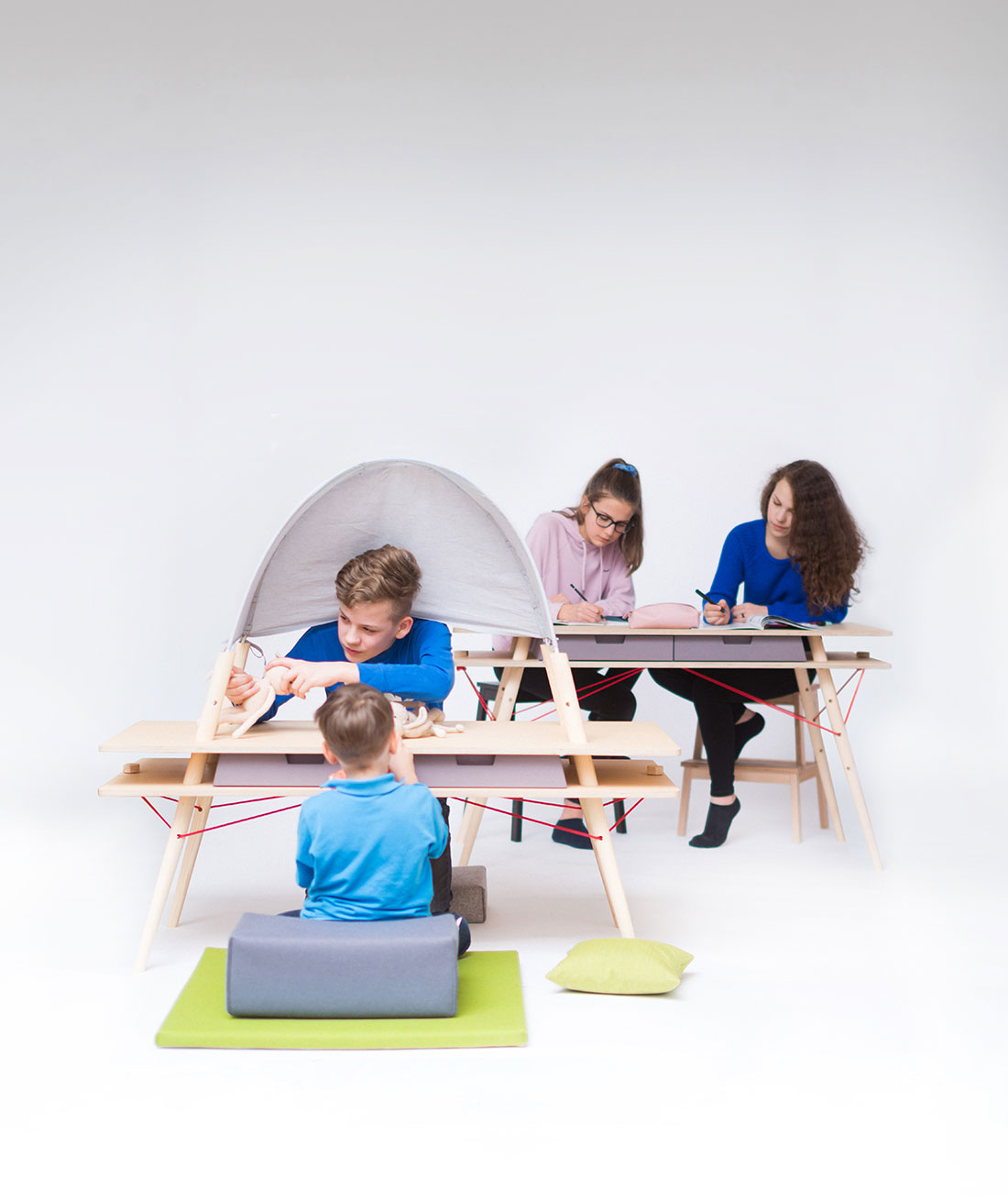 Christian Kroepfl studied architecture and urban planning in Vienna and Paris. In his design work the questions about functionality and quality as well as the use of natural and sustainable materials are in the centre of the development process. His work has been exhibited all over the world and was honoured with numerous international design awards. He currently practices as an Architect and Designer in Vienna and Hohenems.
Guut GmbH is originally specialised in high-quality sustainable beds and mattresses guut is focusing on furniture for children now as well. Through intelligent design and material selection our products can be used between 3 and 99 years and adjusted to different needs.
Read more about NIVOO project here.
Design Conference 2019 registration here.