The decorative Castellum led lamp is inspired by the Danish Church in Bispeberg, Grundtvigskirken. The powder-coated steel gives the table lamp a solid finish, representing strength and stability – just like castle gates and church portals. The white plastic profile allows the dimmable LED light inside to shine through. Drawing associations to the sun in the sky, as well as the round window by the entrance of Gruntvigskirken, the gold-plated ball functions as the ON/OFF switch. Raising the ball towards the top will increase the light gradually creating a bright and divine ambience.
Product type: Lamp.
Light source: LED.
Lifespan: 50.000 hours (LED).
Colour: Black.
Size: L11 x W5,5 x H18,2 cm.
Material: Plastic, aluminum (lamp), black textile (cord), brass plating (ball).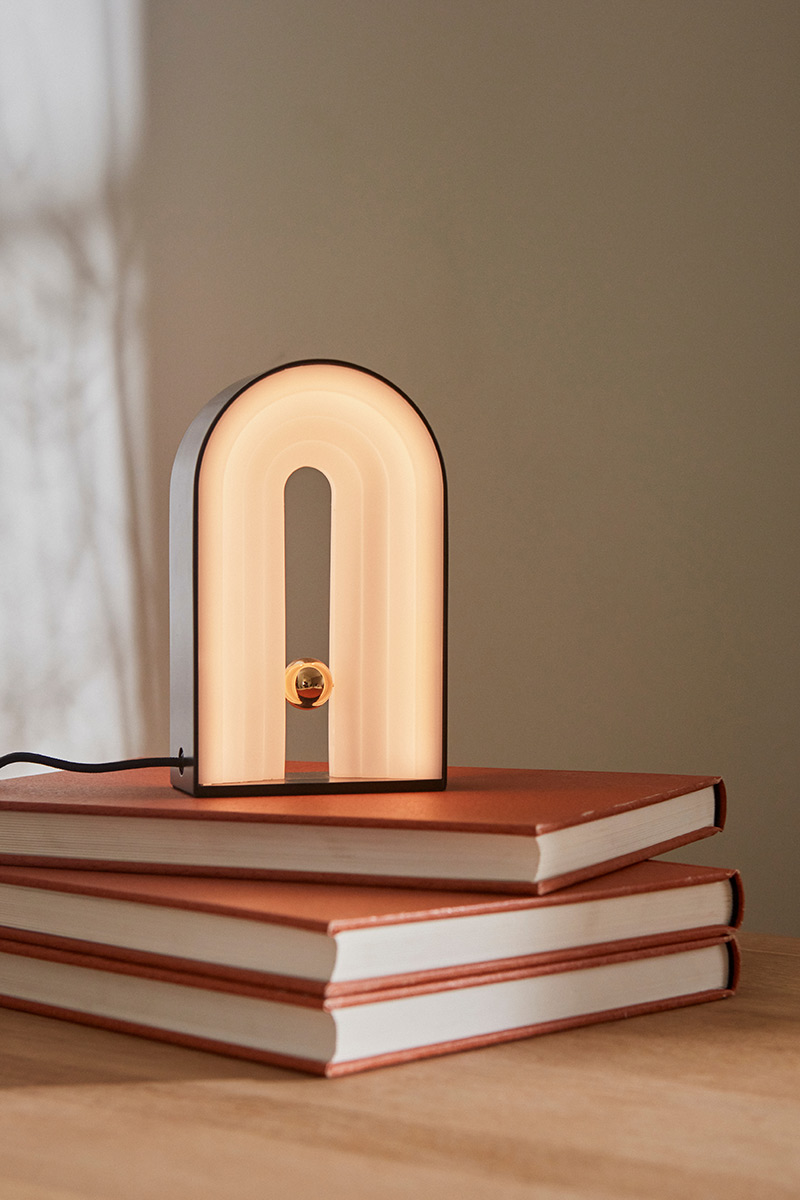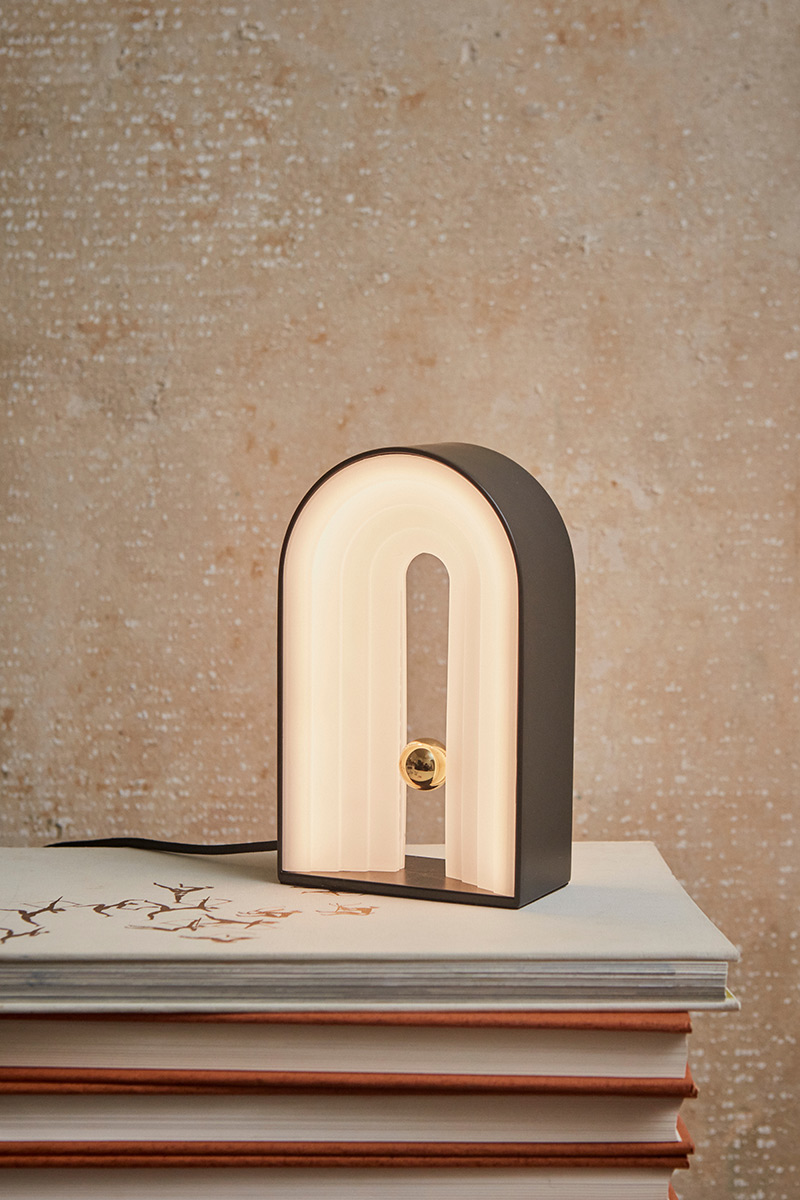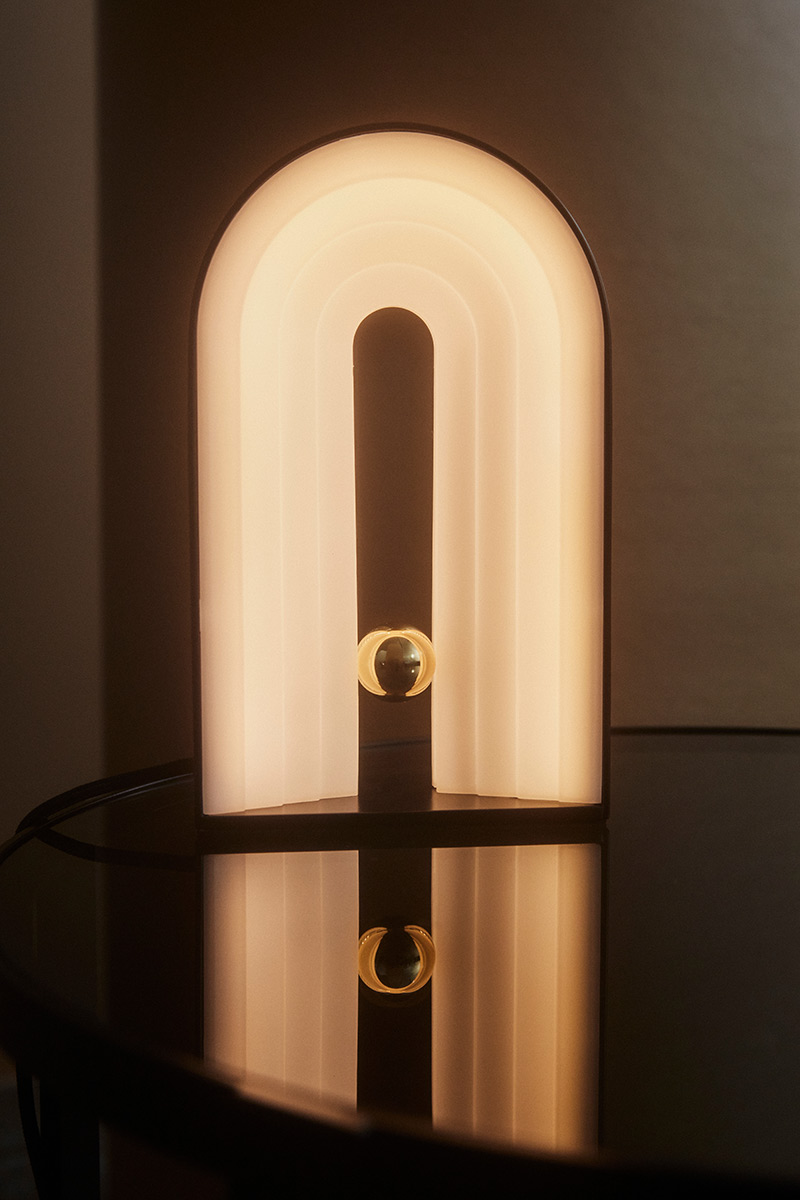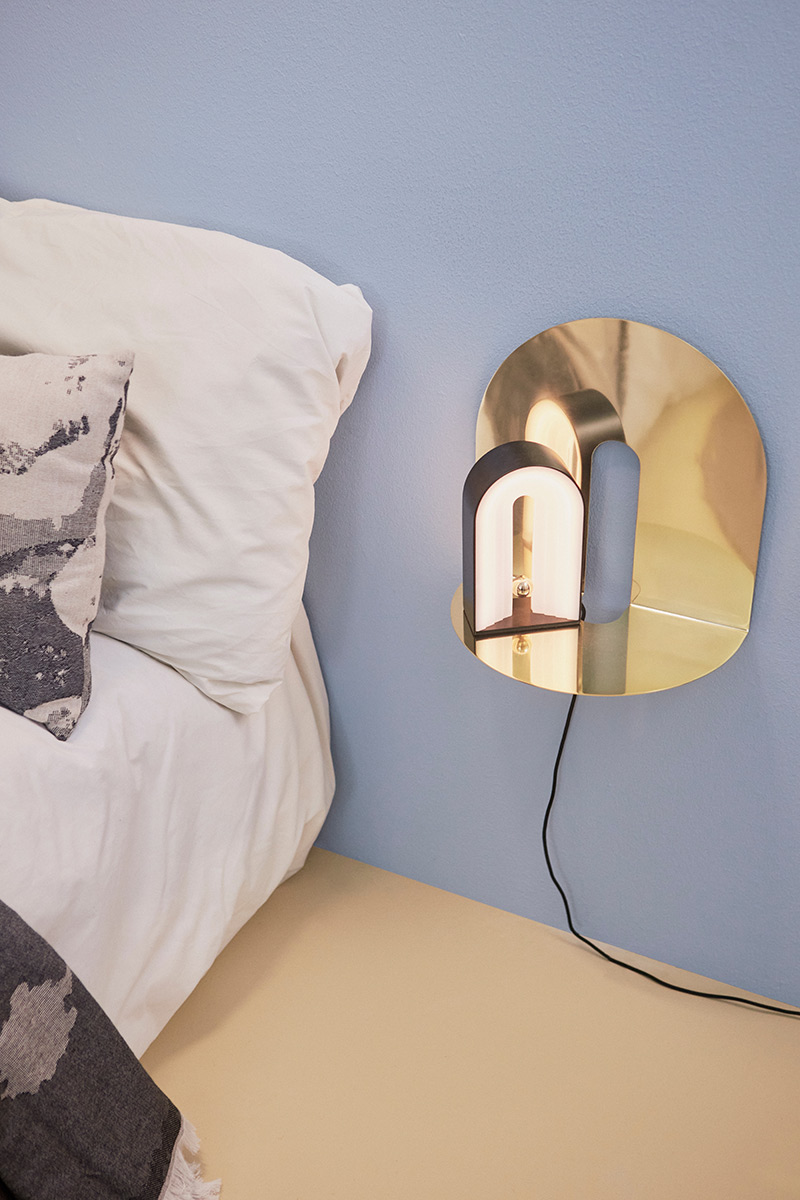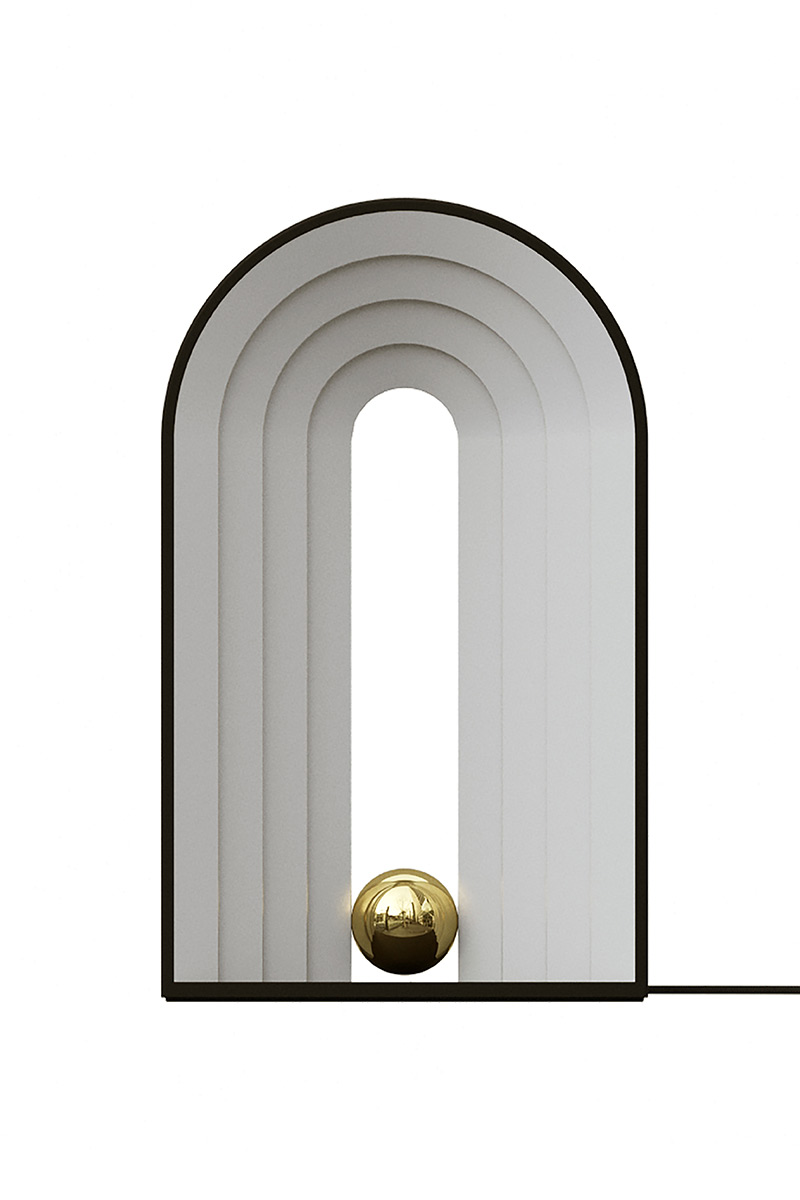 Credits
Design
AYTM design team, Denmark
Year of production
2020
Photos
Claus Troelsgaard
Related posts
Powered by