The Artist house, part of 3 other house projects for Airbnb, is designed in Civitacampomarano, a wonderful location in the Molise region, known for the typical street art works. The site specific pieces are created in collaboration with the Italian artist Lorenzo Vitturi."The project fits into the historical context and takes up the theme of monochrome volumes outlined in gray, powder pink and blue the different rooms of the entrance and the house. The project structures the space as an open loft, using colours to delimit the areas and in which the fil rouge passes through the wooden structures that gradually become a wardrobe, a table, a sofa. Thanks to these, the bathroom becomes a comfortable atmosphere, entirely realized thanks to the collaboration with the ex.t brand, while in the bedroom the wooden structure becomes a hanger and communicates with the Diesel Living bed by Moroso, the carpet designed by Eligo for CC-Tapis set up here as a tapestry and the iconic mirror of Man Ray by Paradisoterrestre.
What makes this project one-of-a-kind?
This project is a combination of Italian artisanal interior design created by EligoStudio with the artistic approach by the Italian artist Lorenzo Vitturi. The goal is to blend art with interior design.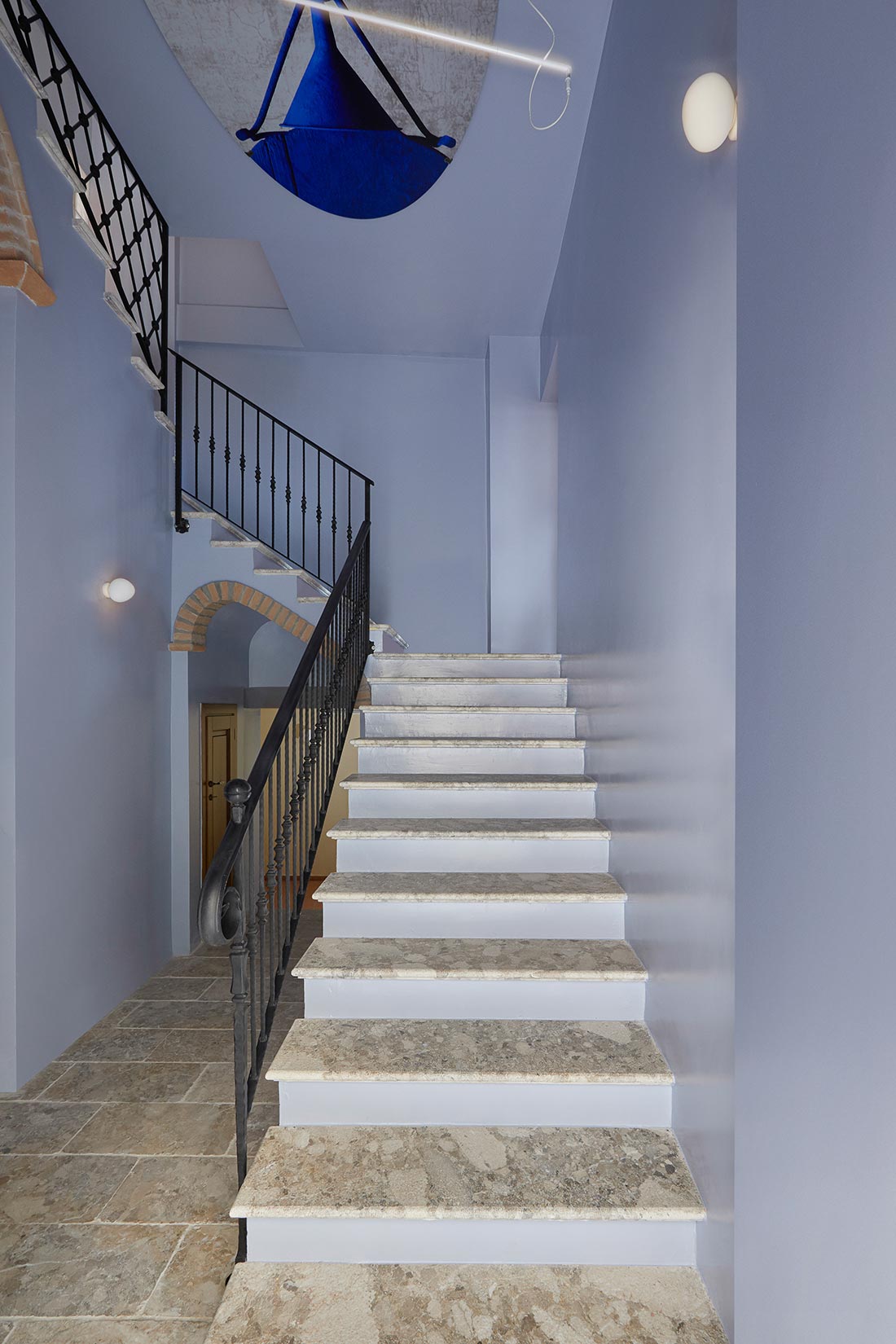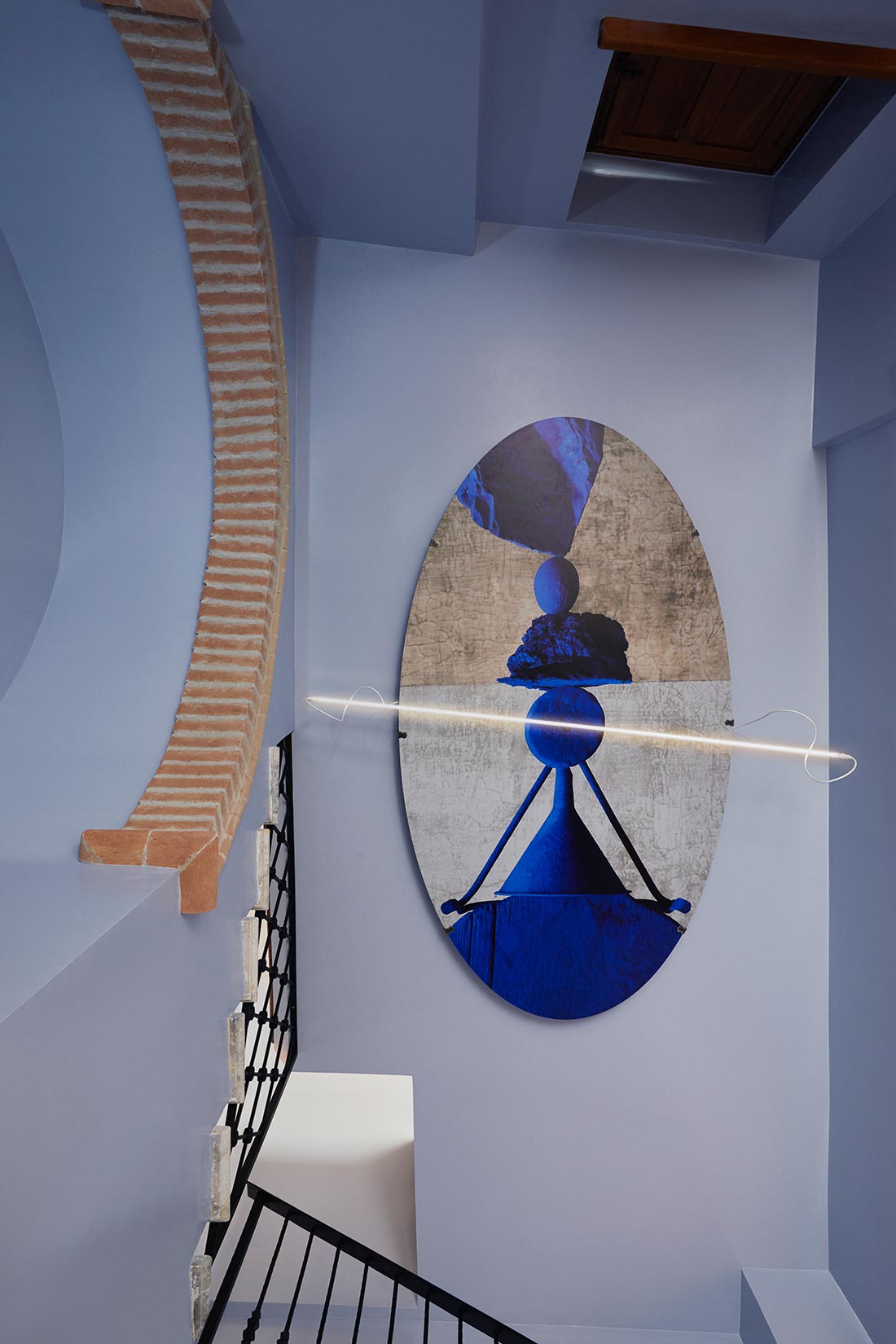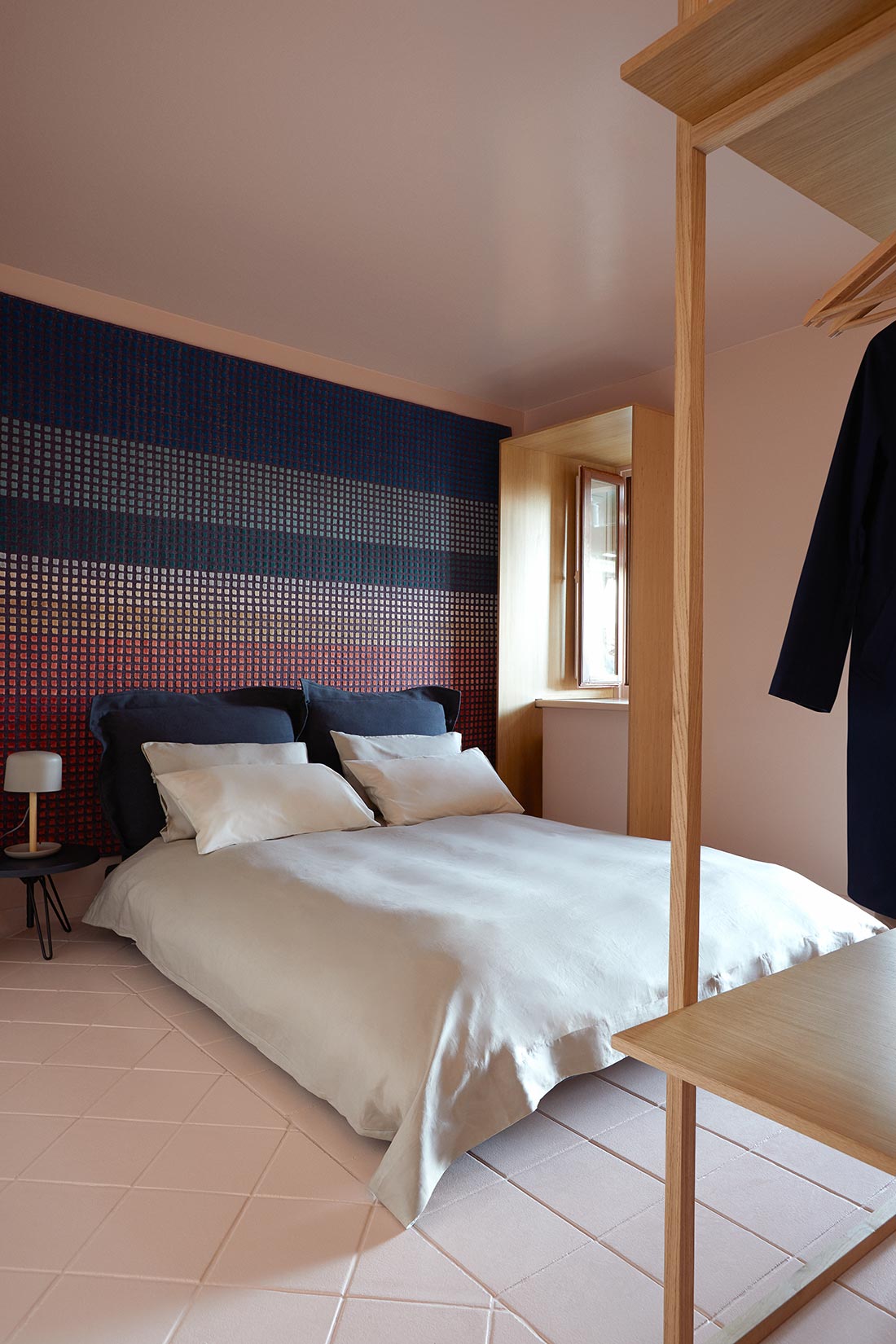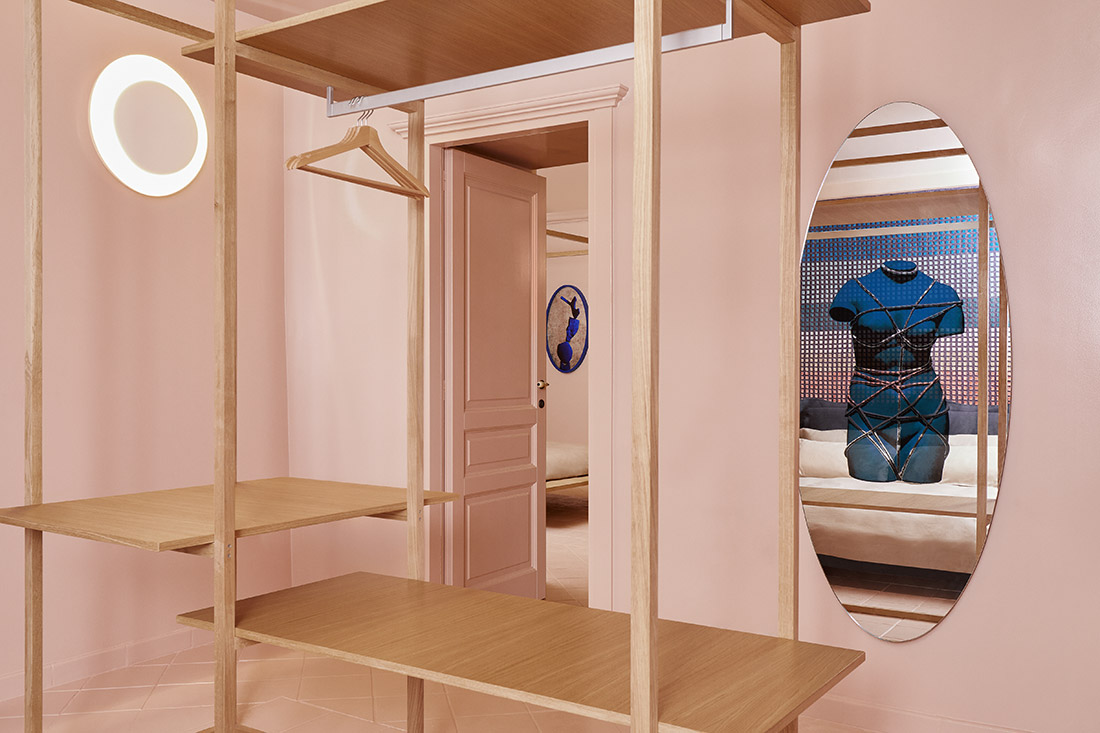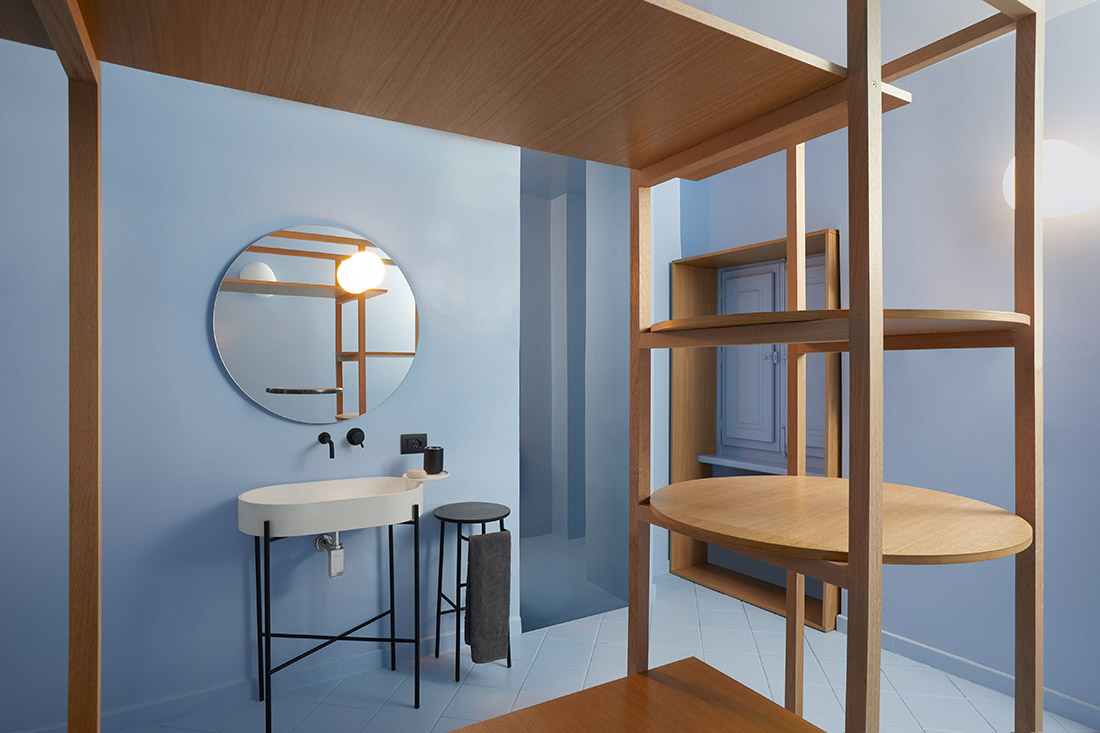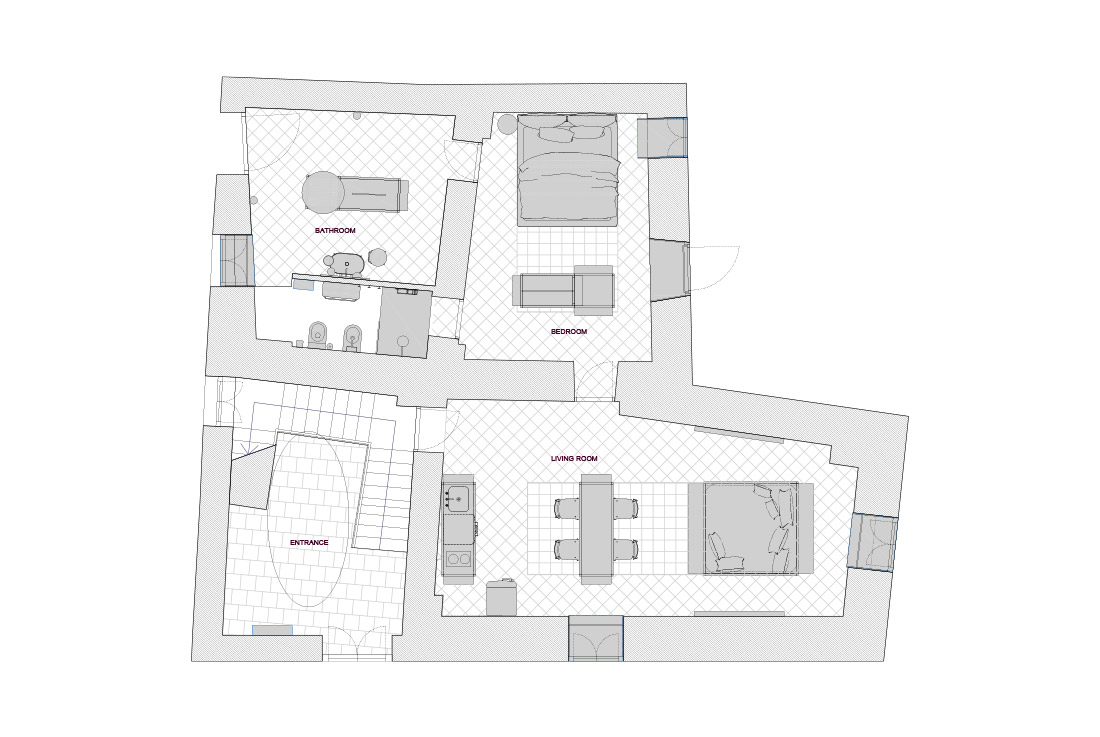 Credits
Authors
EligoStudio; Alberto Nespoli, Domenico Rocca
Artist
Lorenzo Vitturi
Curator
Federica Sala
Client
Airbnb
Photos
Claudia Zalla
Year of completion
2019
Location
Civitacampomarano, Molise, Italy
Total area
180 m2
Site area
680 m2
Project Partners
F/ART, Smeg, Vitra The Standard chair by Jean Prouvé, Living Divel by Moroso, Man Ray by Dino, Gavina for Paradisoterrestre, Orizzonti Collection designed by EligoStudio for CC-Tapis, Ex.t Brand, Bitossi Home, Fioscarini, Caparol
Related Posts
Powered by