Chors offers capsule accommodation. It has separate capsules designed in a minimalistic industrial style of the highest hotel standard offering variability and privacy. The structure of the capsules and rooms provides guests with everything necessities in a small space. The main philosophy was to join basic human needs with a deeper emotion and join temporary accommodation with a gallery. Part of the interior features Marek Ormandík's art, which shows an assortment of his own stories about Chors, a Slavonic deity. The artwork impacts the guests with its symbiosis with the room's facilities and shared spaces in all accessible areas.
Business model of the project
The business plan was to create a hostel of a luxury hotel standard. The space is located between two storeys of an already existing building in the busy city centre of Bratislava. Apart from accommodation the space offers a reception, entrance hall, outside terrace, canteen, common room and sanitary facilities. The visitor can find not only a comfortable bed, but also a storage space for clothes, luggage, computer and so on, in every capsule. In each room there are also desks and comfortable chairs resembling a living room in a luxury apartment. An untraditional combination of accommodation features of a hostel with an art gallery was used here. CHORS is the first capsule art boutique hostel in Central Europe which offers accommodation in exclusive capsules. The design took into account the standard of current luxury hotels and also the privacy requirements of the visitors.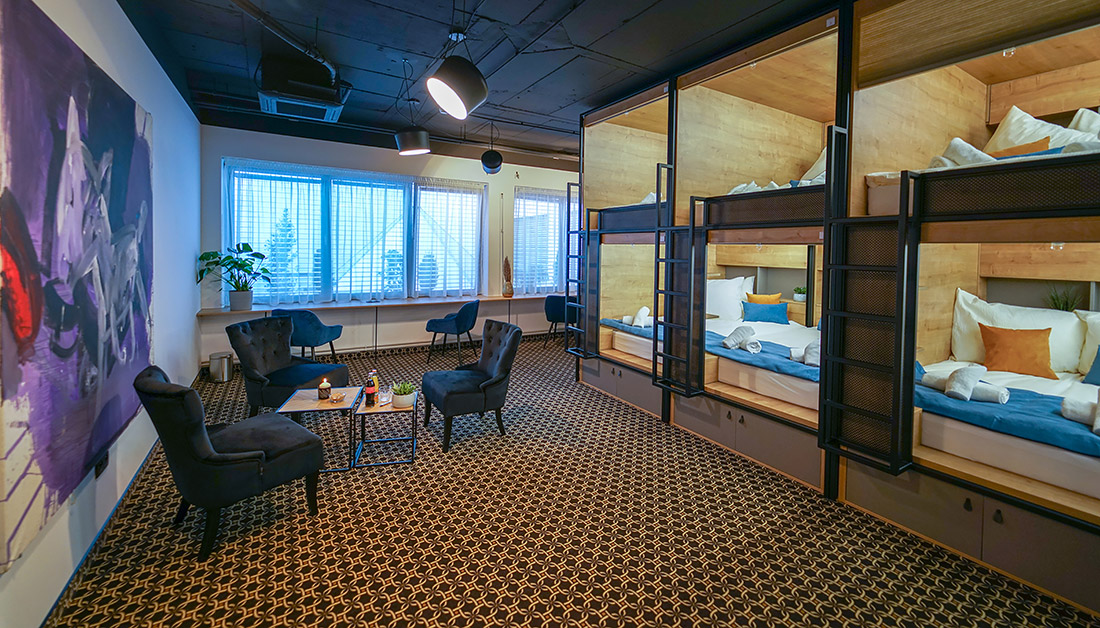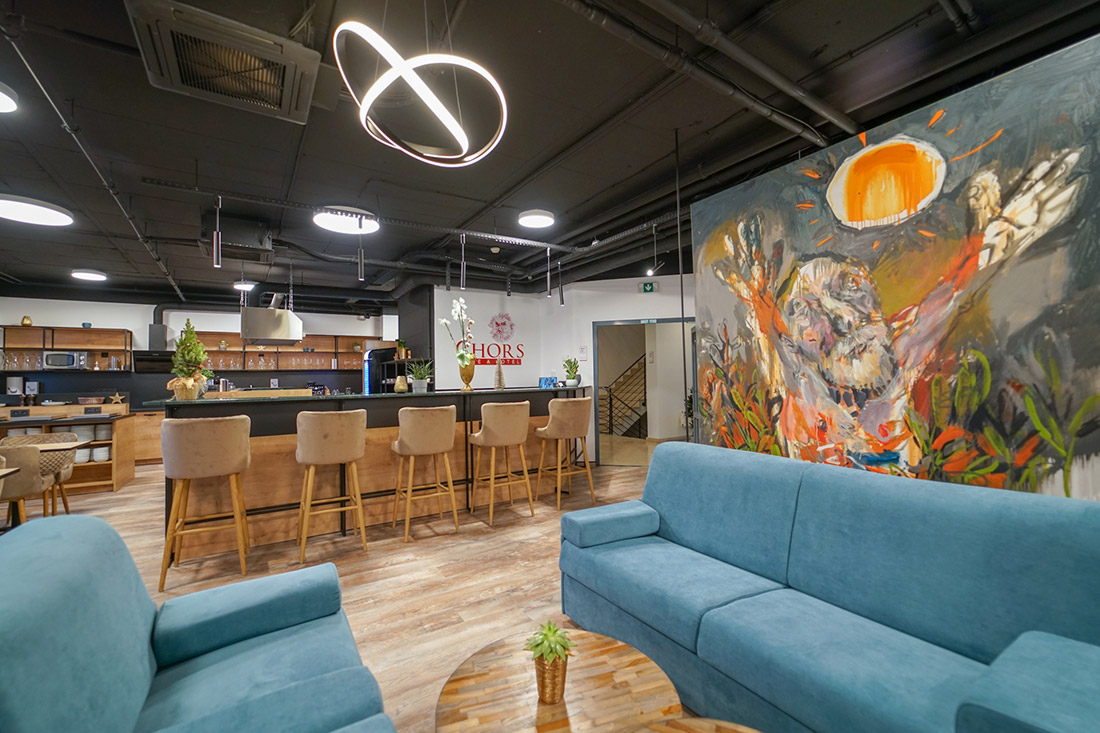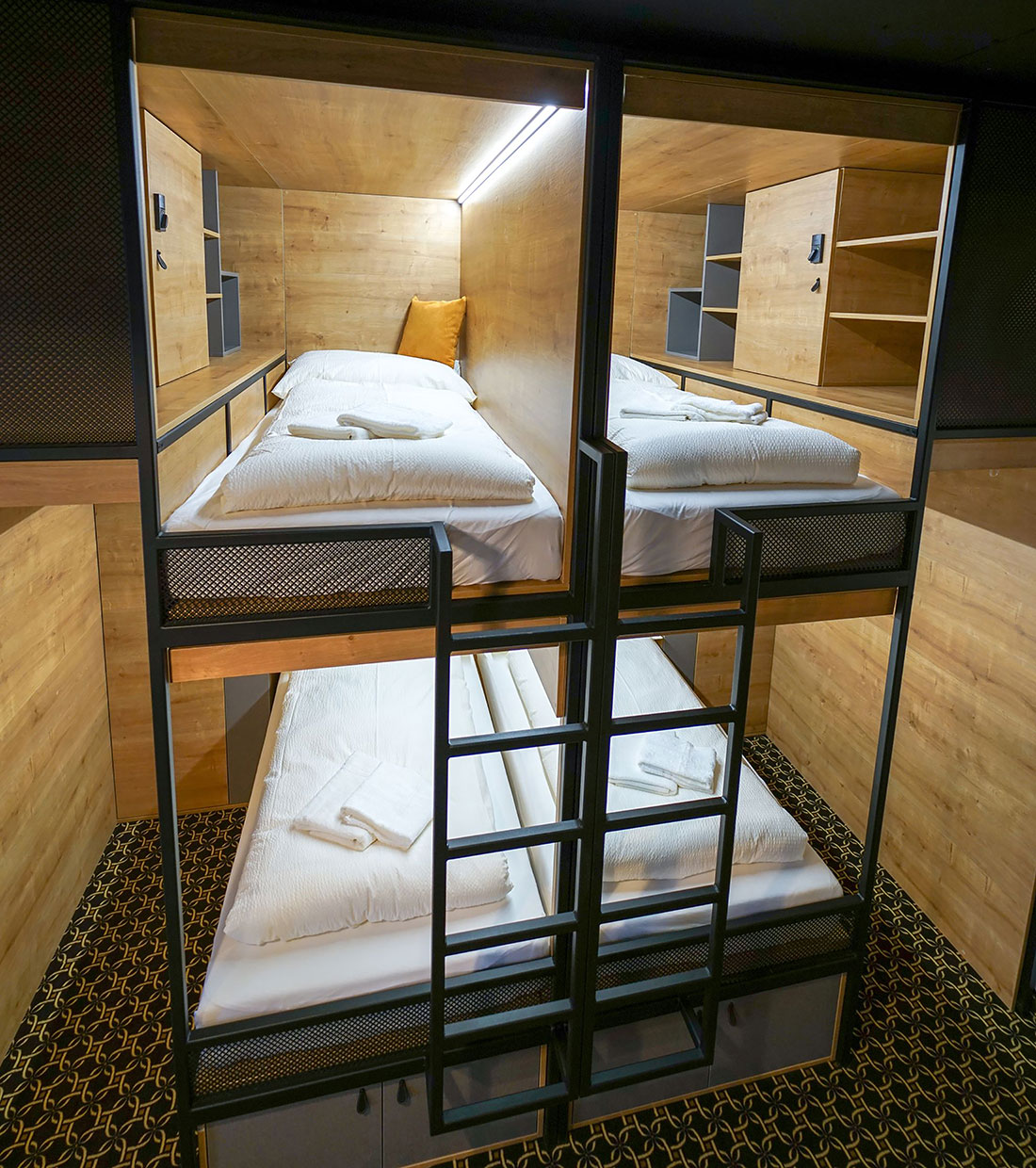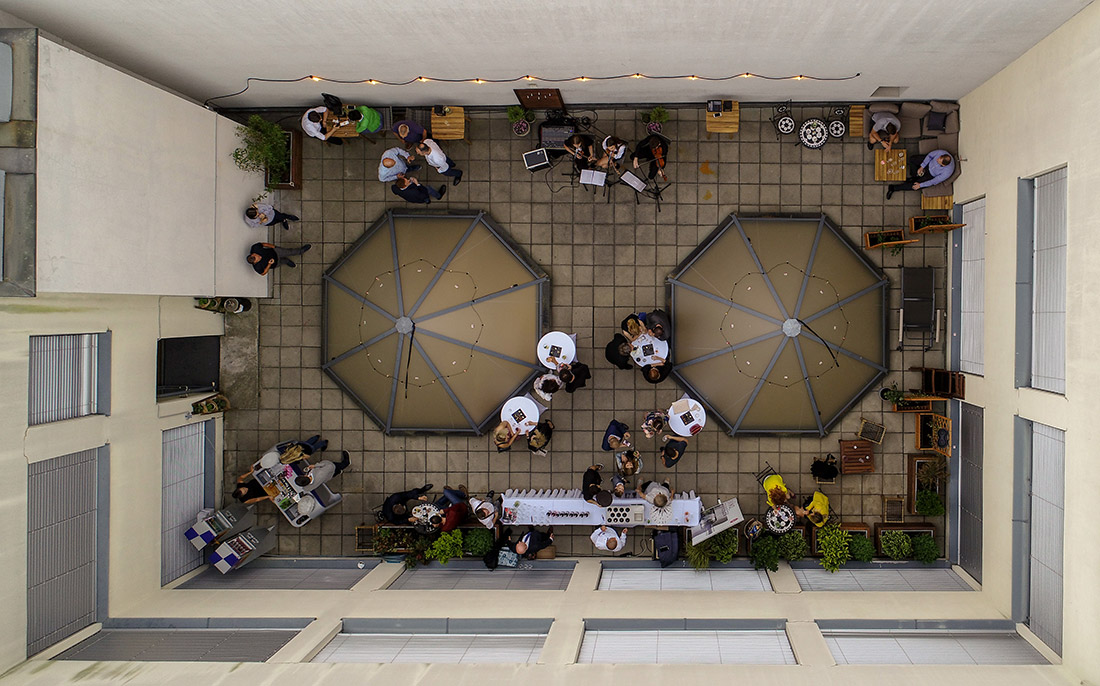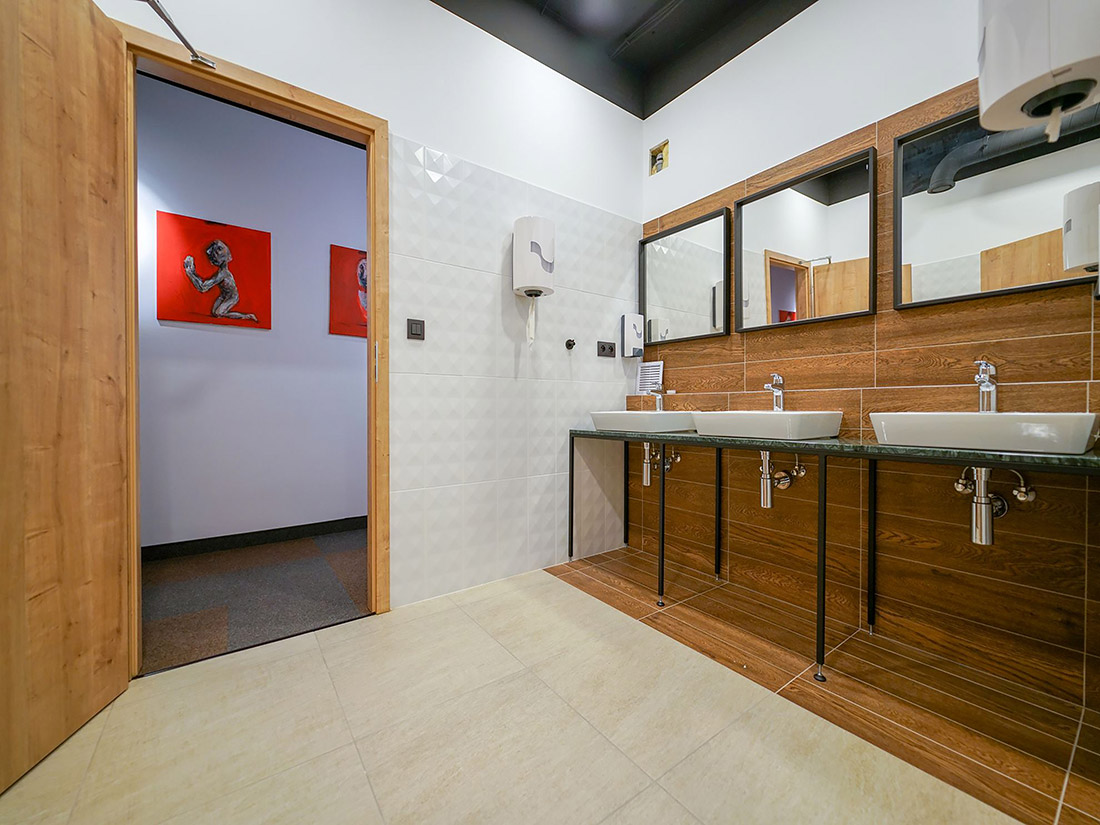 Credits
Authors
Atelier Slabey s.r.o.; Ladislav Slabey, Roman Murár
Author of a collection of art paintings
Marek Ormandík
Investor/Owner
GPW s.r.o.
Photos
Filip Janiga
Year of completion
2019
Location
Bratislava, Slovakia
Total area
interior – 595 m2
exterior – 120 m2
Project Partners
The interior features were outsourced by a self-supporting investor under the supervision of the authors of the project, since it is an original and atypical solution. The special design of the Capsules is copyrighted.
Related posts
Powered by