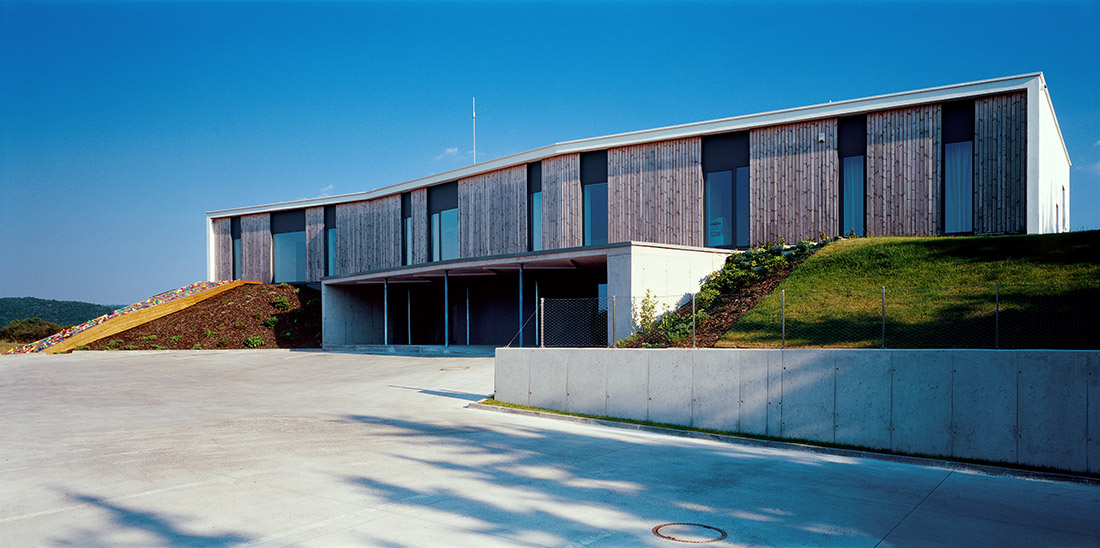 Project's brief that heavily prioritized a set deadline defined the need to opt for a reconstruction/ /addition to an existing building despite the absence of a suitable typology. The building enveloped a large, rural, partially completed private house, the change of function meant a radical rethinking of the original relations and schemes. The private house's sloped roof was removed, and a volume was added to the two existing two-story floor plan segments. By reconfiguring the site's terrain the building was split into an underground entrance and facilities level and a ground floor opening into a garden containing daily activities. A straightforward floor plan visually separates shared spaces, playrooms divided by age groups, staff rooms and corridors. Building's exterior is defined by a solid, contemporary proportions and materials.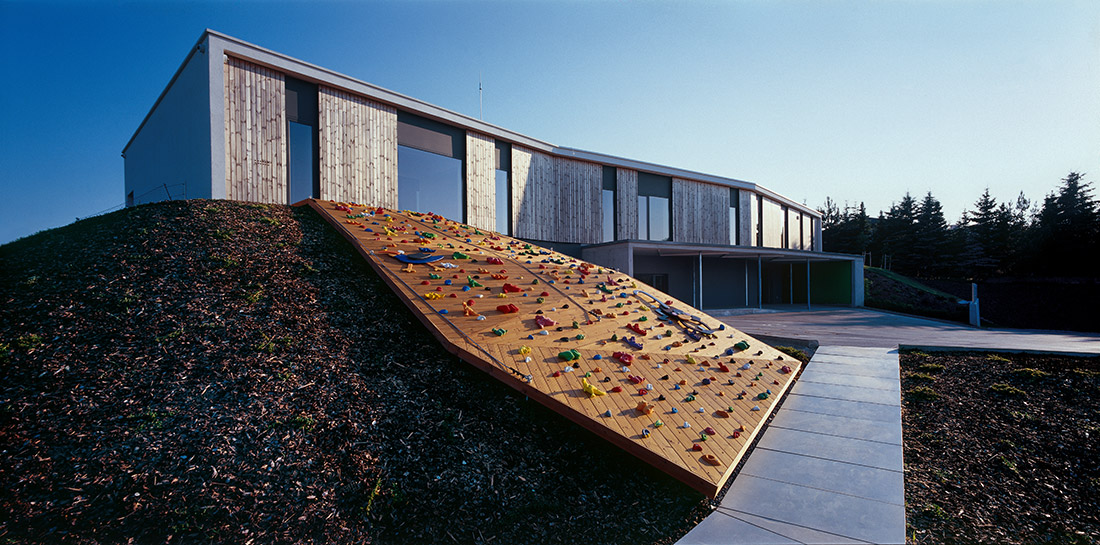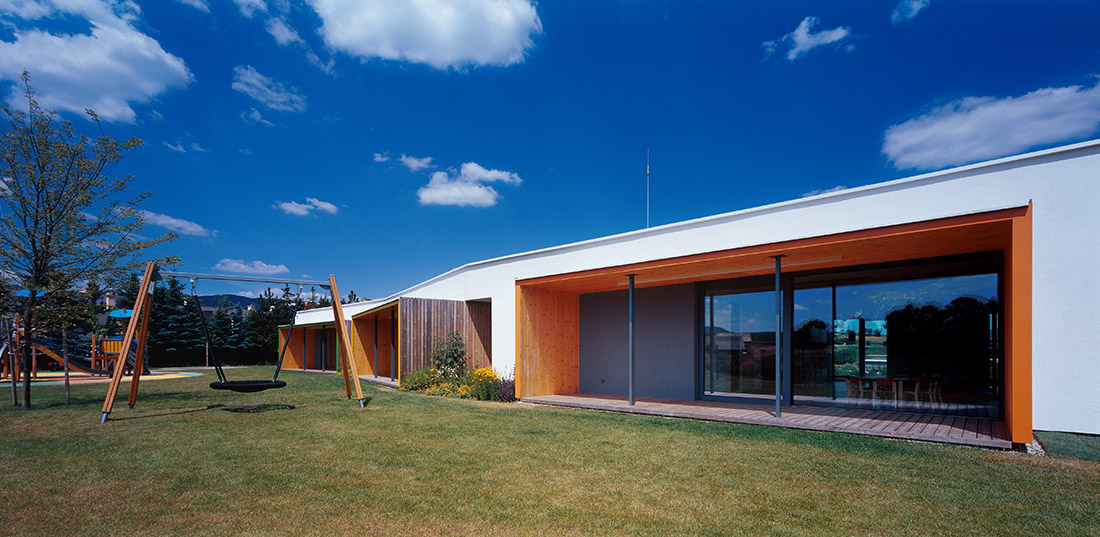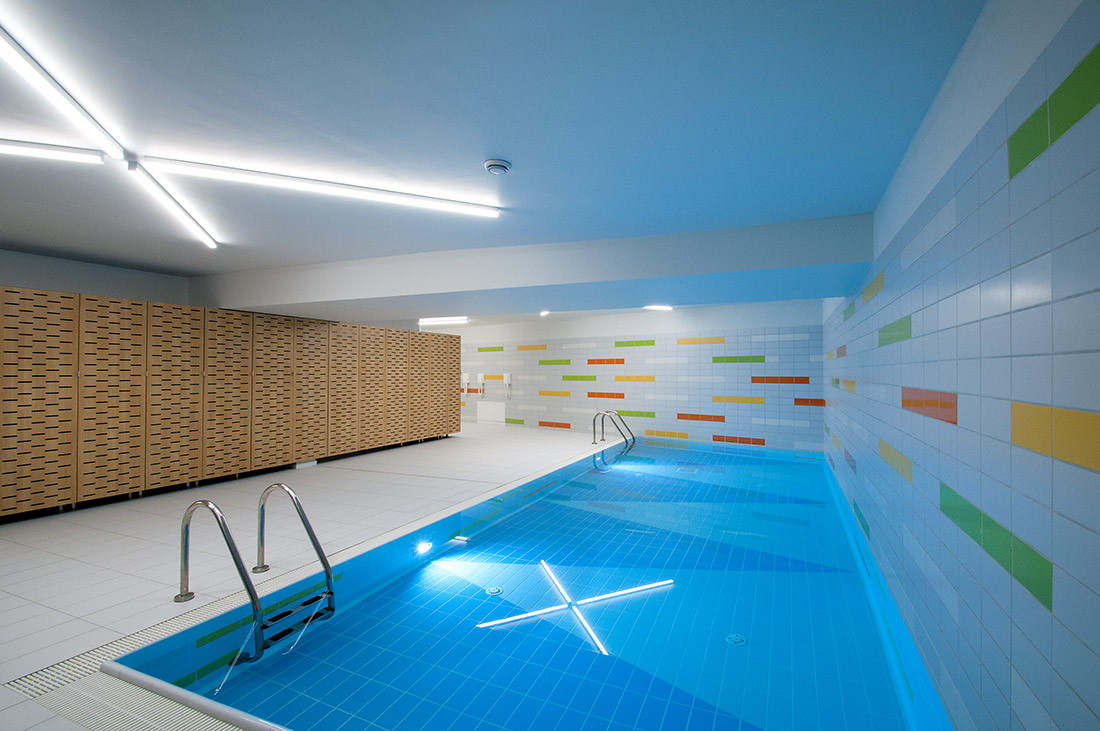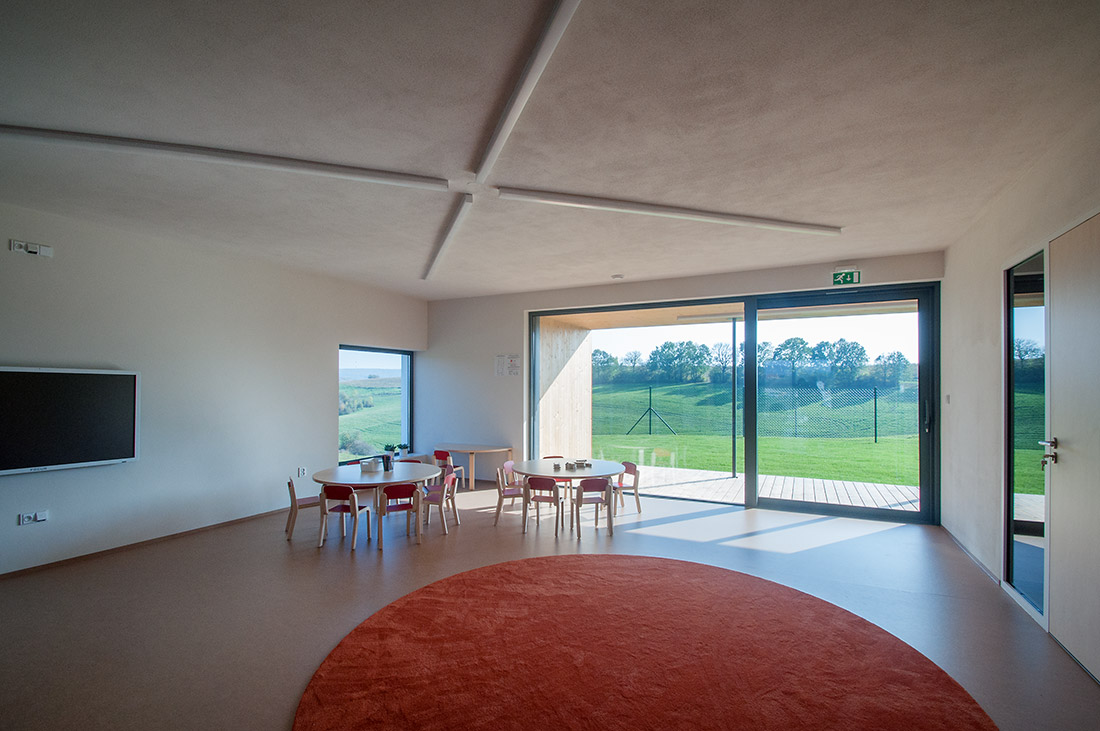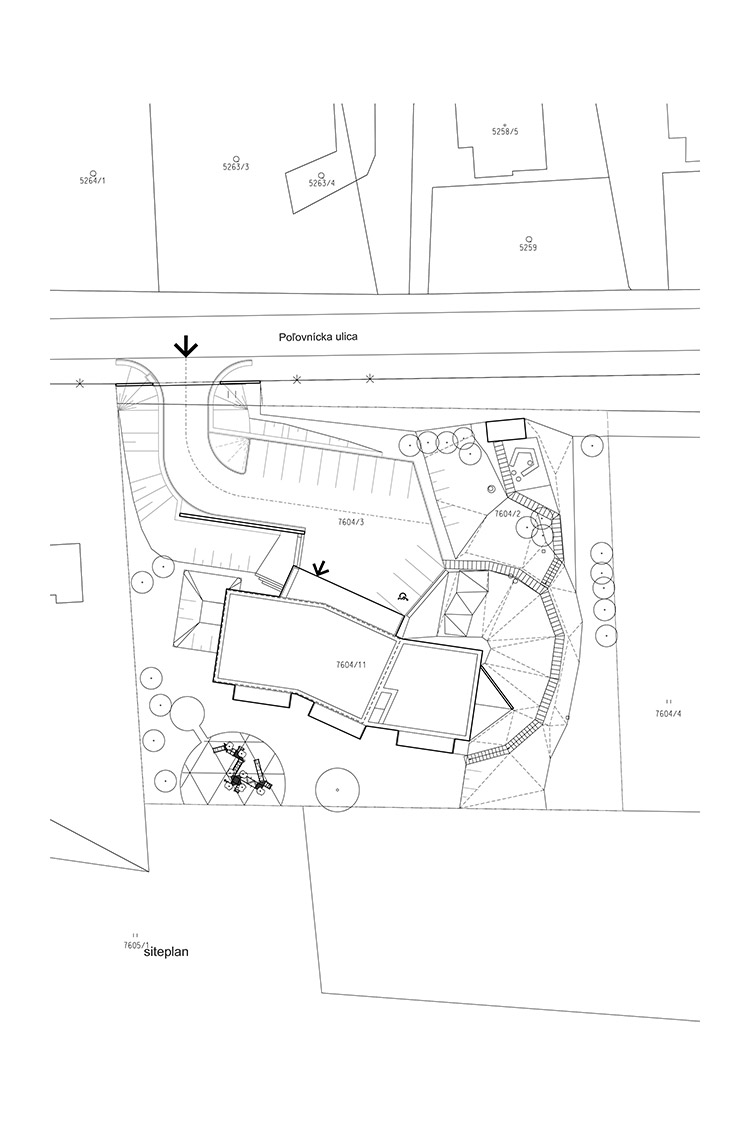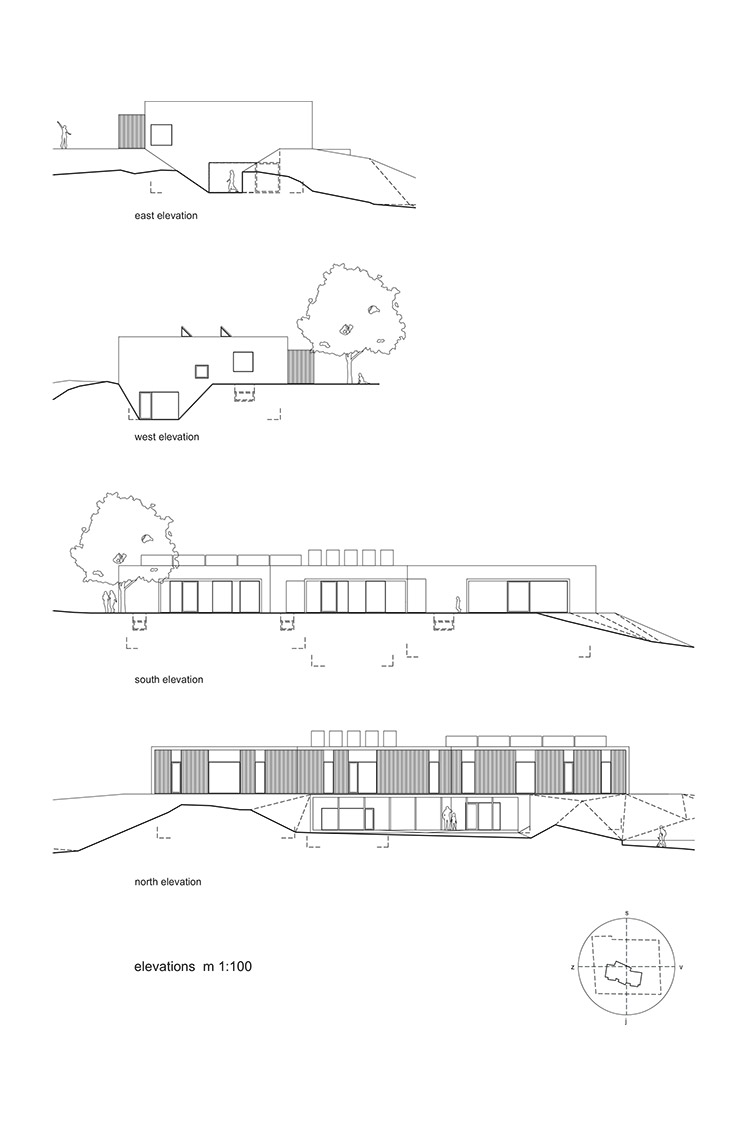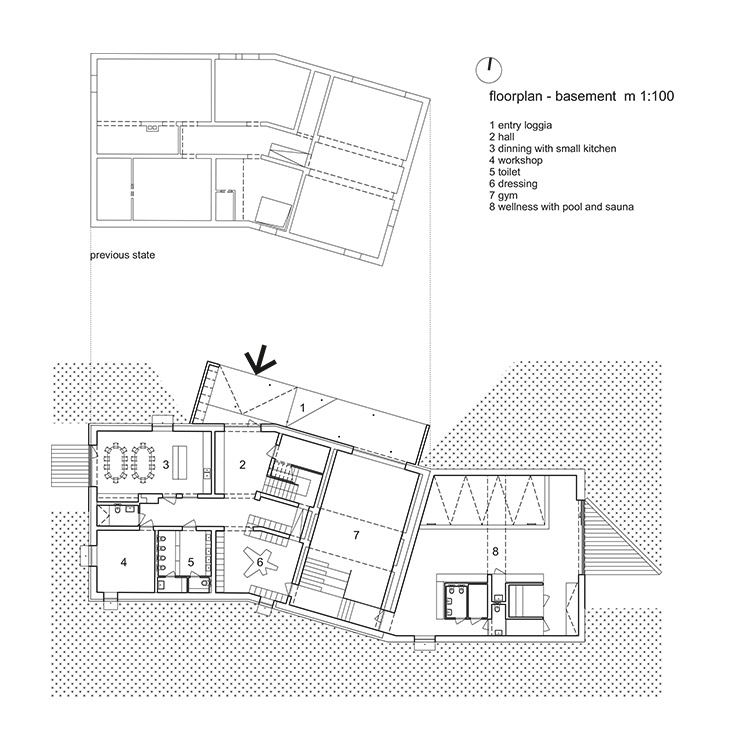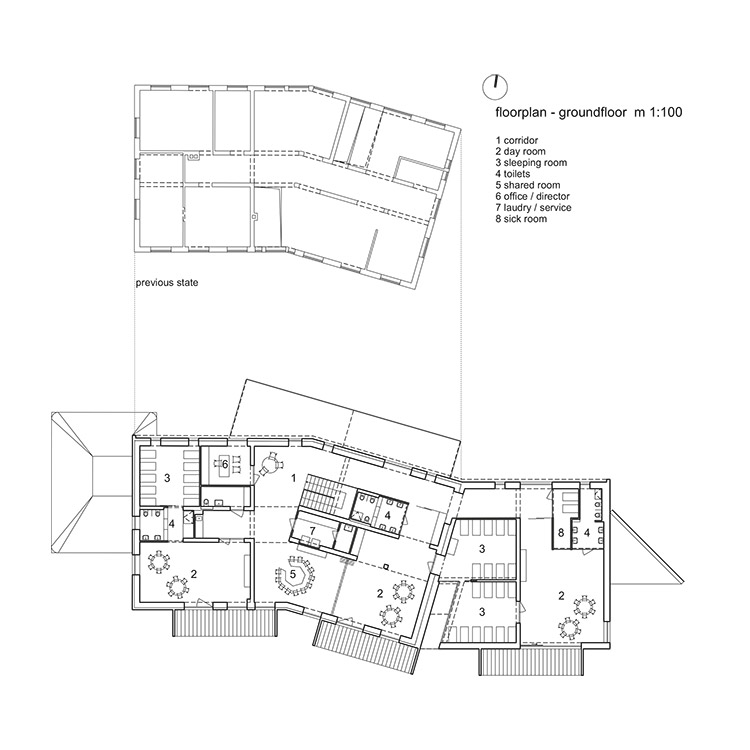 Author of the project: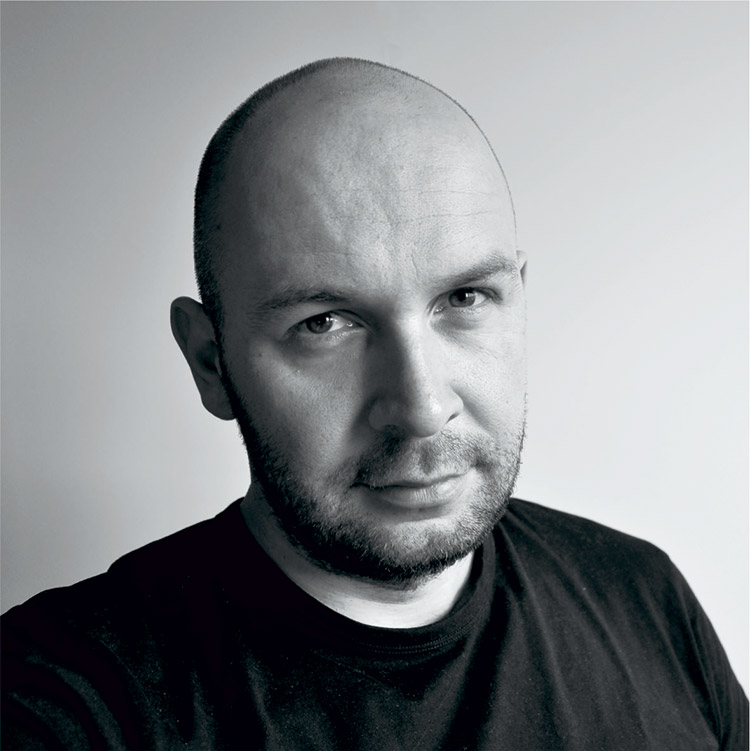 FILE
Authors: Richard Murgas
Client: TIDLY SLOVAKIA a.s.
Photos: Lukas Roharik, Richard Murgas
Location: Banska Stiavnica, Slovakia
Year of completion: 2016
Total area: 581,78 m2
Text provided by the authors of the project.