The existing facility is divided into two levels, each with a fully autonomous company, with the possibility of later merging.
The work environment certainly has a major impact on well-being, as employees spend a lot of their time in their office. The client's desire was to create an environment where employees would be more successful, could create better and more, with an emphasis on functionality. It should include a common room that can host social and business events, with enough intimacy yet an open and airy solution to allow for interaction.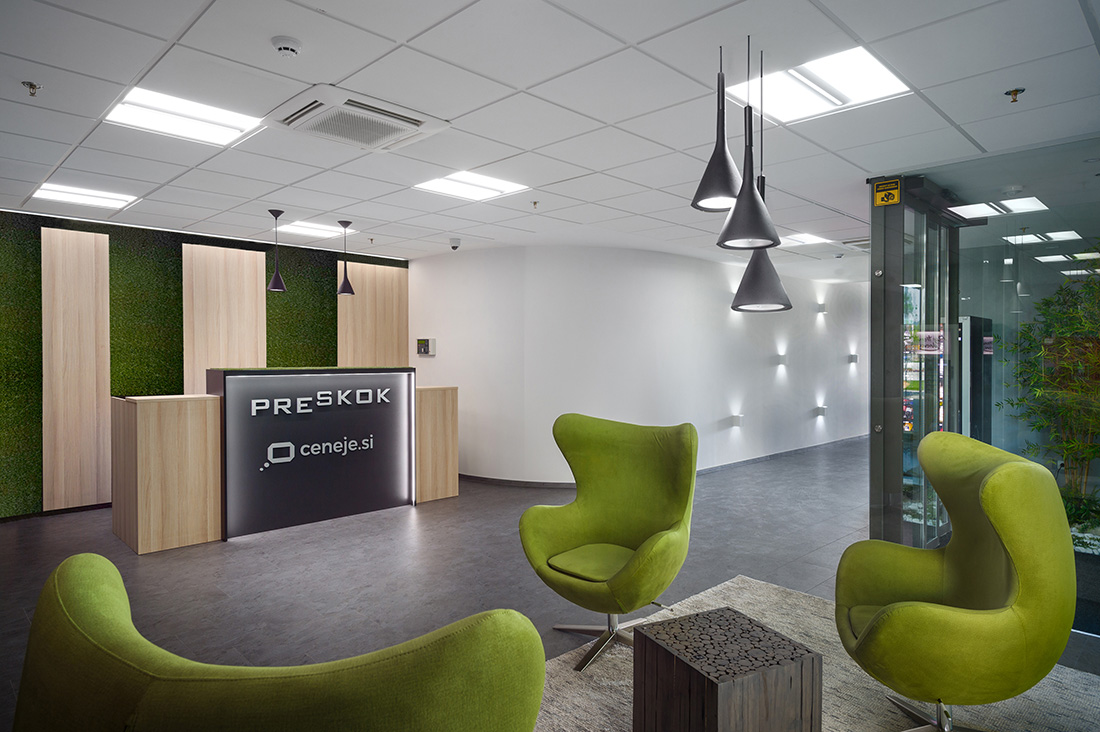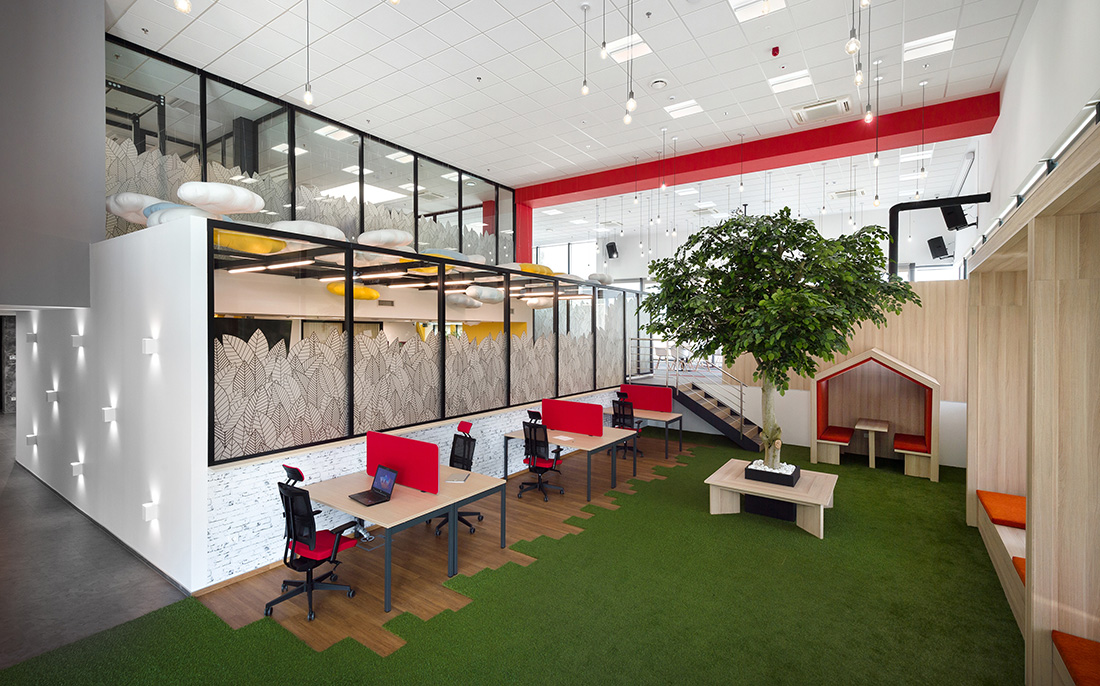 Since the lower space is partially open upwards, it was necessary to prevent the passage of sound, which was achieved with the installation of sound absorbers in the form of clouds that hang over the space and give it a playful and vibrant appearance.
The whole design is open, and more intimate communications are situated in 'phone booth' spaces where employees can retreat to a quieter environment.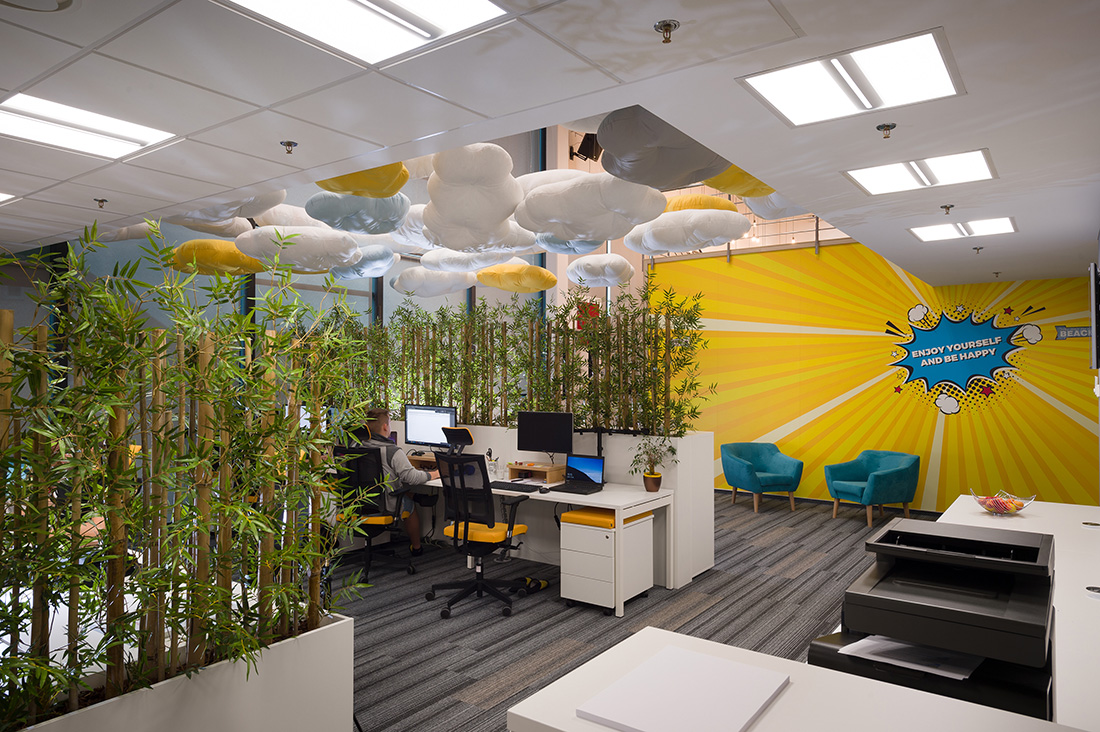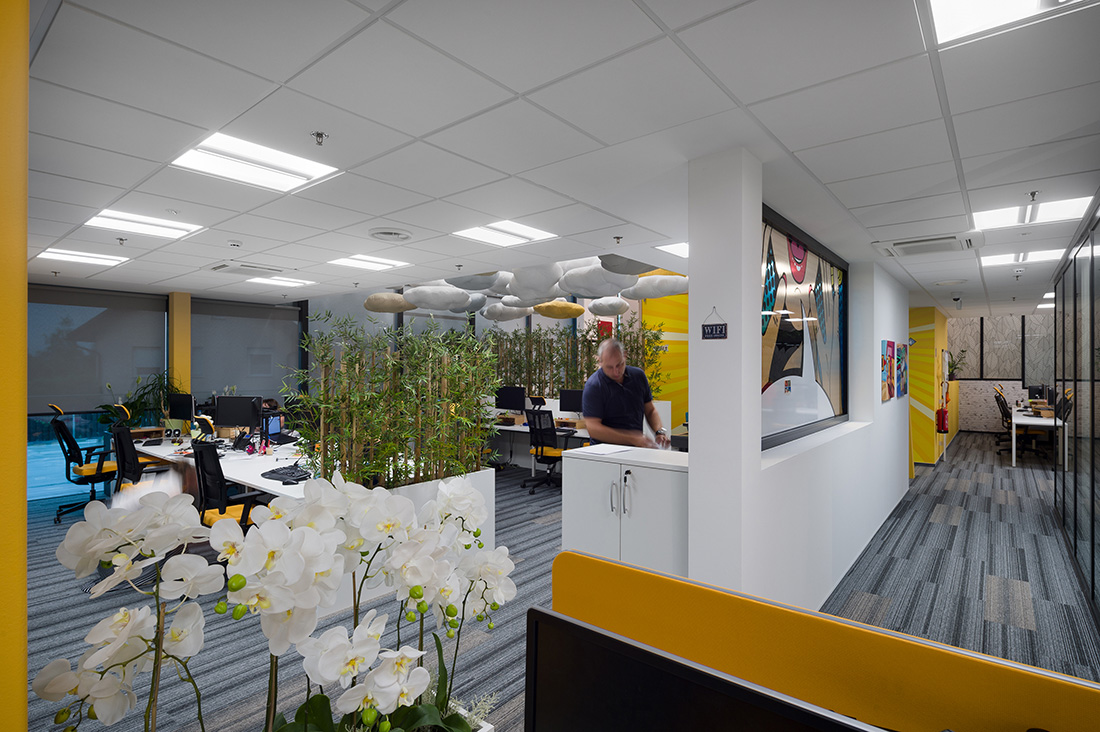 The equipment follows simple shapes, provides high-quality lighting, and high-end office furniture and ergonomically-shaped work chairs are essential elements for an efficient, beautiful and comfortable work environment. Each workspace is technologically sophisticated with all the connectors integrated into the desk top.
The common space is arranged as a green oasis and is completely covered with grass, dominated by a beech tree and a wooden lodge for meetings or a break in intimacy.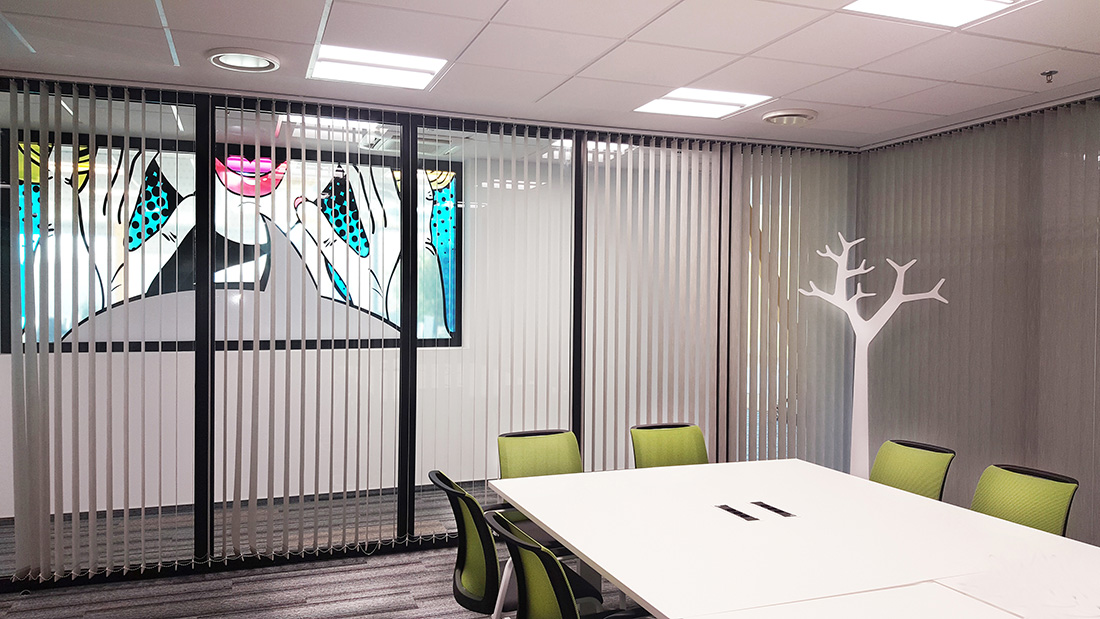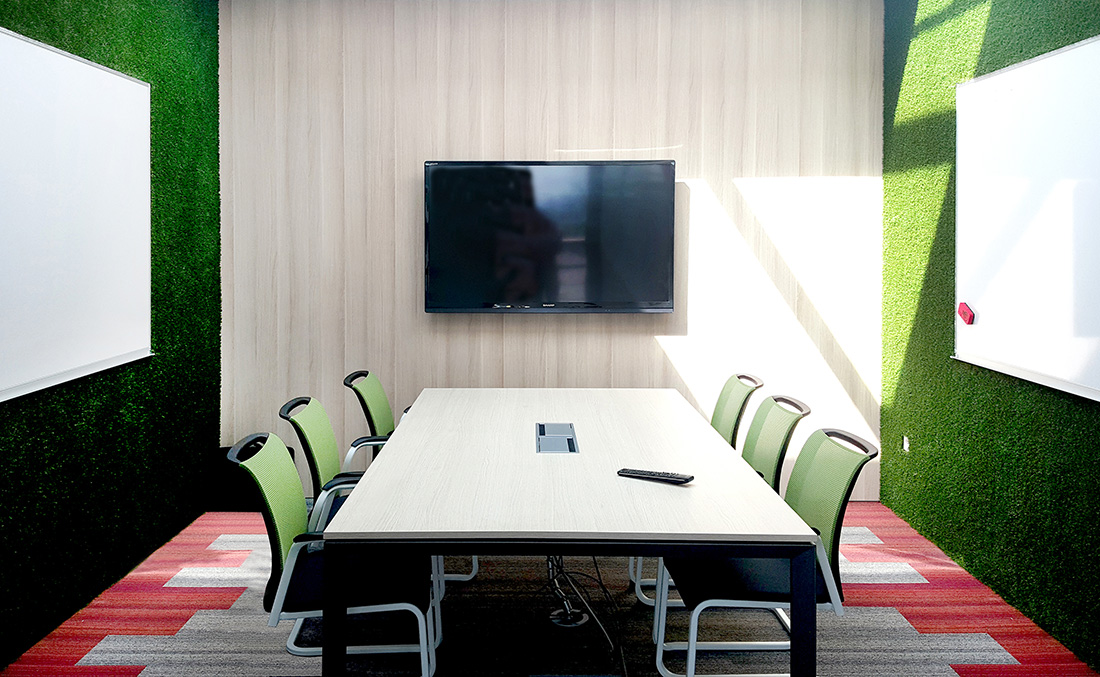 The lounge area with a modern kitchen offers all the options for preparing a meal or a snack, and is also appropriate for business events and can be extended to a spacious outdoor terrace via a glass panoramic wall. It is equipped with state-of-the-art audio / video technology with a projection screen that can be discretely retracted into the ceiling console.
Nature, greenery and playfulness are felt in all rooms, and the walls of all meeting rooms are covered with grass, which provides a fresh and positive attitude.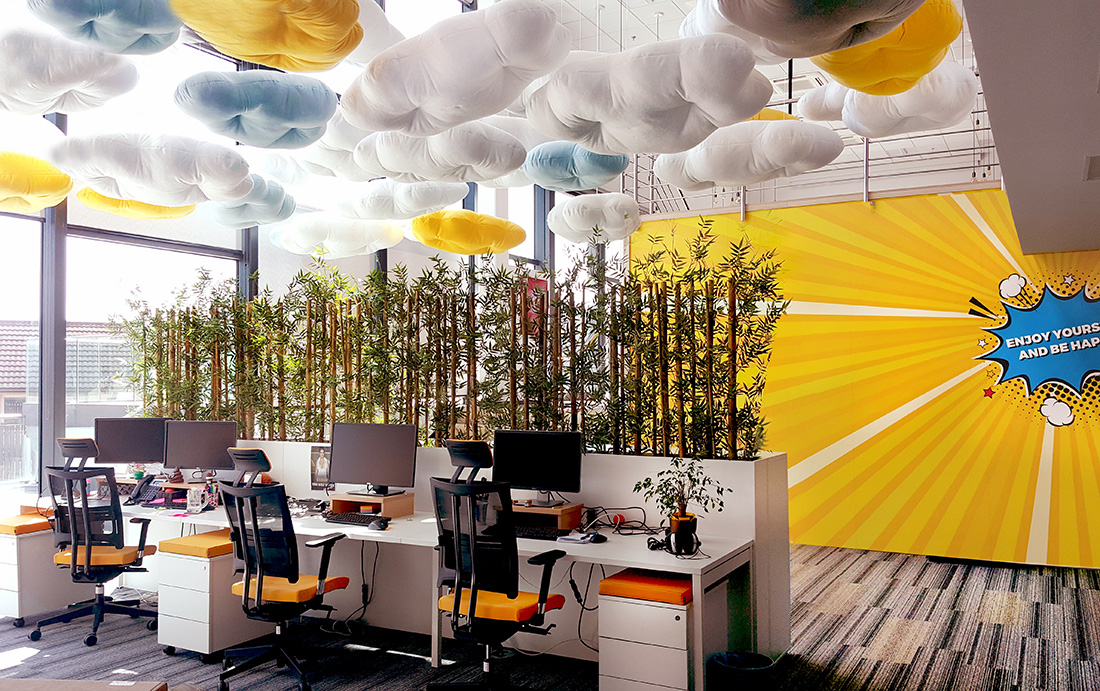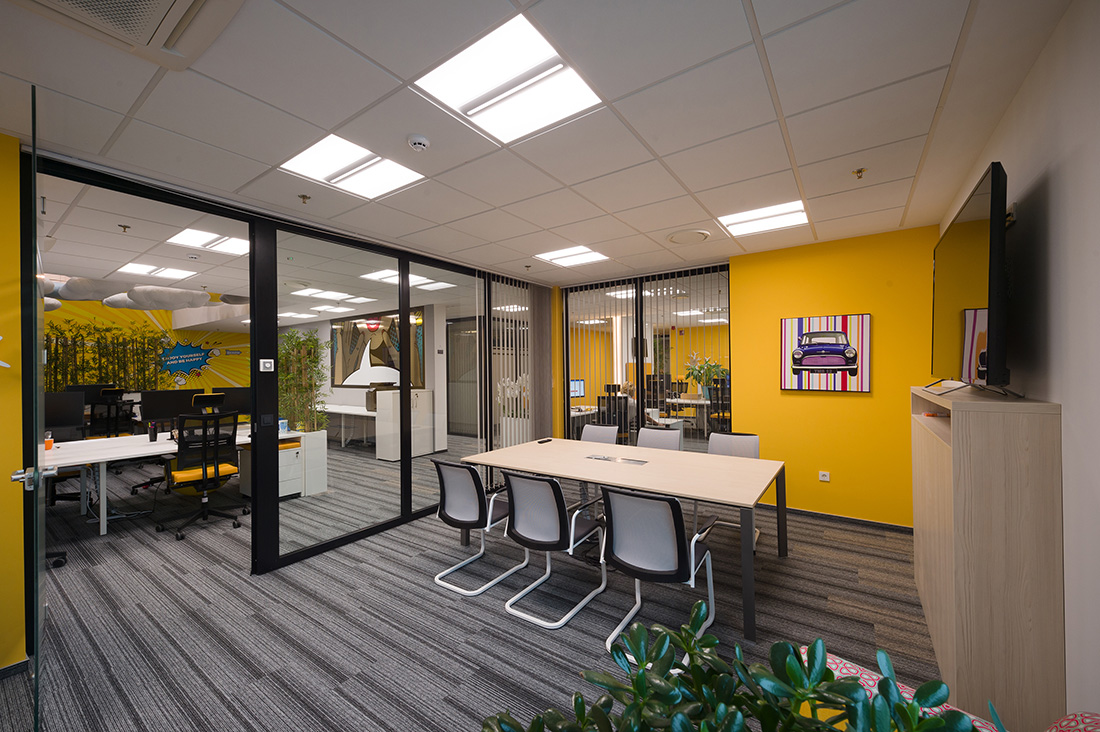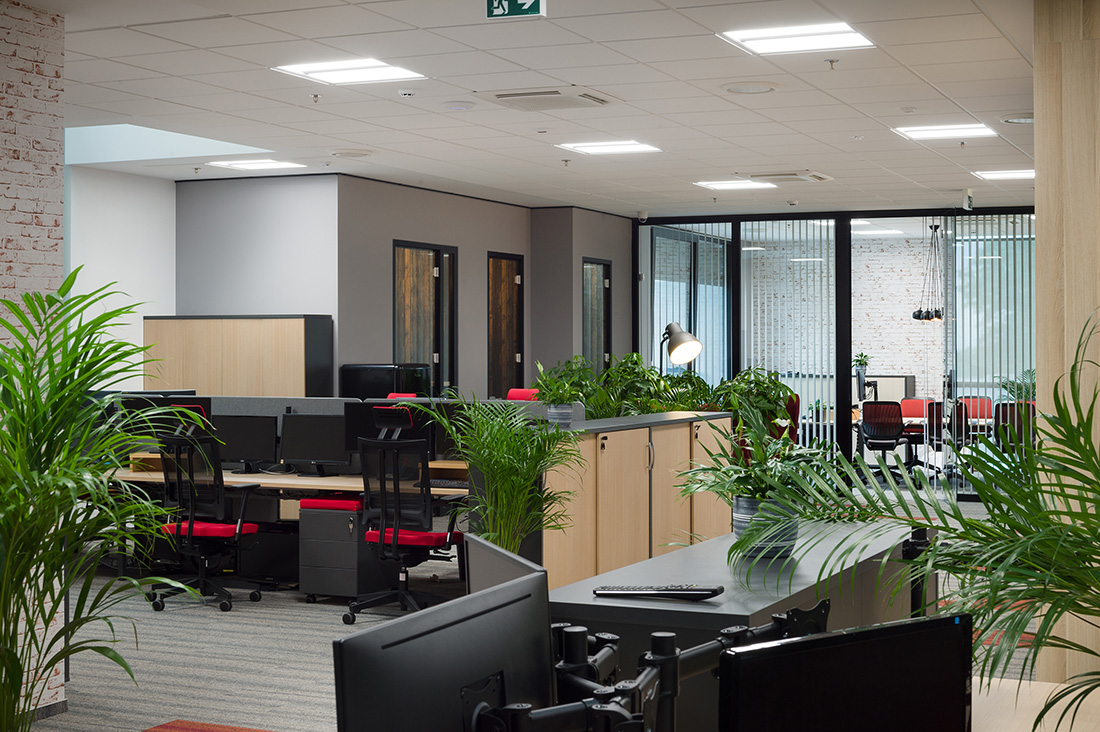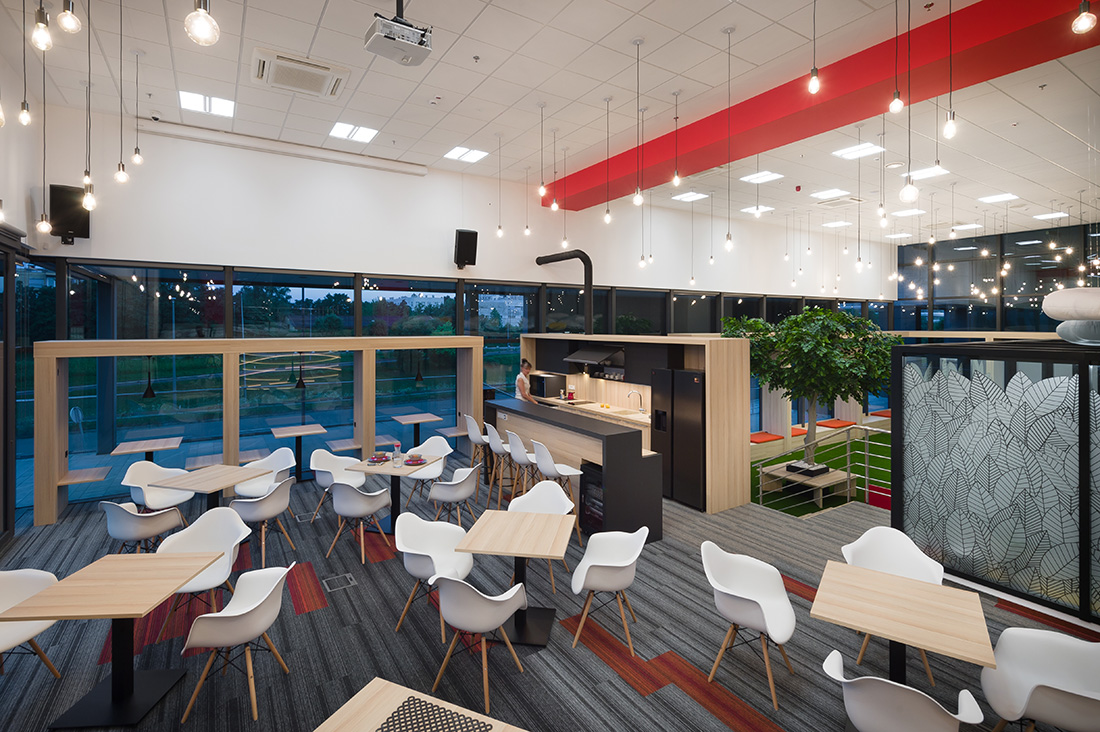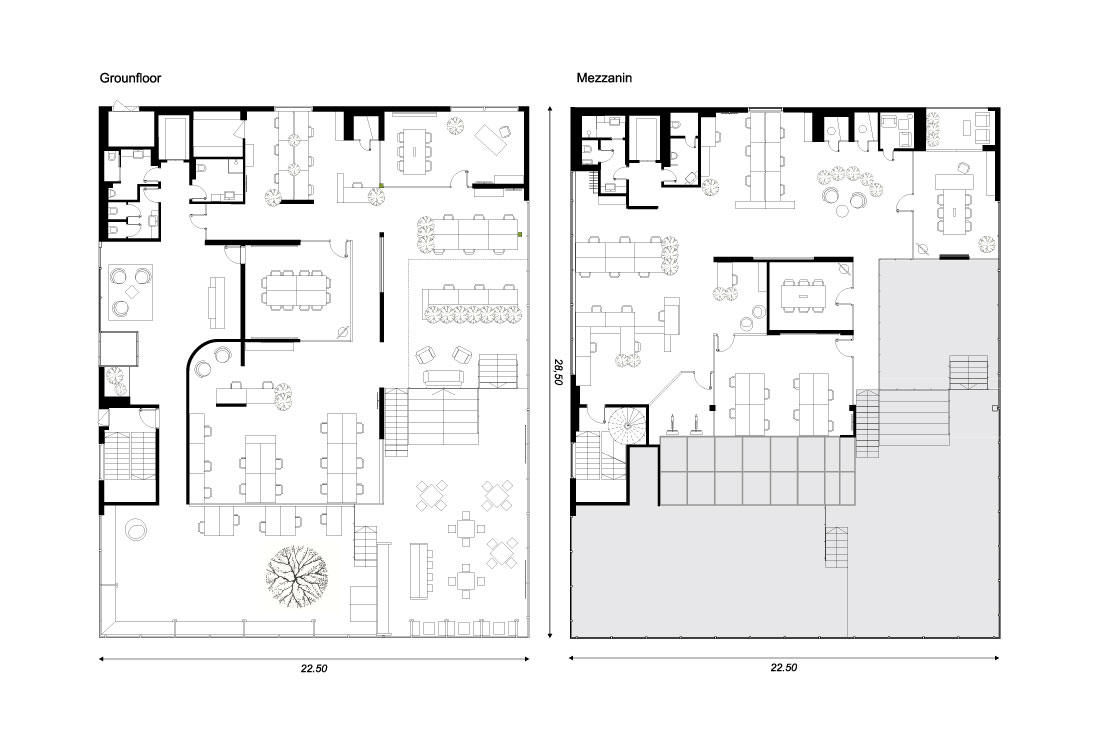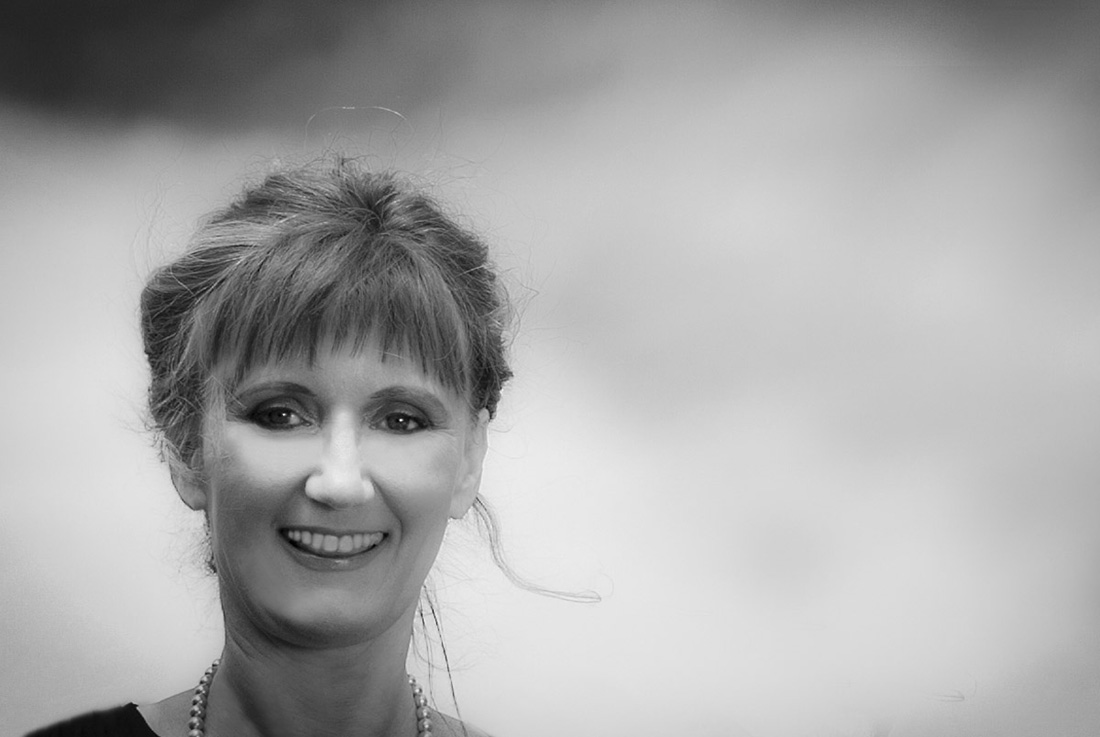 About the authors
Studio Lumino is run by Jasna Šafar, an architect who lives and works in Ljubljana. She graduated from the Faculty of Architecture in Ljubljana. She works as a creator in graphic design and interior design.
FILE
Author: Jasna Šafar
Client: Preskok d.o.o.
Photos: Janez Marolt
Year of completion: 2018
Location: Ljubljana, Slovenia
Total area: 800 m2
Text provided by the authors of the project.