Bulbous is a collaboration which has been initiated by the Vienna Design Week for their Passionswege 2019 program. Passionswege basically pairs up a selection of studios with local craftsman in Vienna for the Design Week and supports them to create a new collection.
This is one of those projects which are very exciting to work on because you have the time and means to really dive into the production process and get to know it's possibilities and limitations – it basically allows you to write your own brief.
We, Studio Sain, were paired up with Toni Viehauser, one of the last woodturners in Vienna. He does all his work by eye and experience – it was a great process to work with a craftsman who knows his own skills so well.
We decided we wanted to highlight the functional part of the process – to create something that is not just driven by ornament, but most of all by function.
With Toni Viehauser being one of the last woodturners in Vienna, it is clear that it's a craft that is slowly disappearing – probably because of the typical cliche of being time consuming and costly.
We however wanted to embrace the incredible high level of precisions of the hand-made pieces, to end this collaboration with a collection of un-conventional pieces.
We decided to approach woodturning as a form of joinery, with move-able seamlessly fitting components. Hoping to find an interesting approach to this ancient craft with these more mechanical, functional, objects, we decided to base the form-language on one of the oldest known man-made shape: Venus von Willendorf.
Mirror: The mirror can be adjusted by rotating the top over the spherical base. Based on joints inside the human body, functioning with a ball-joint inside the base.
Desk light: Move-able, based on a knee-joint. Light rotates over the base, with a ball joint inside. Base fits perfectly to top/glass.
Shelves: Turned from two big spheres (wood pieces), and then being quartered, we ended up with 4 sets of seamlessly fitting shelves.
Hanging light: Ornamental curves serve the purpose of hanging the light. To minimise the issue of connecting a light to a surface (ceiling)
All objects are made from Linden.
Usually woodturning kind of involves only a silhouette – due to the process of course. However we were interested in surpassing this 2d silhouette, by adding joints to the pieces, hopefully creating an extra dimensionality.
The pieces are made locally in Vienna, and were presented in the workshop of the craftsman. Giving the visitors the opportunity to not only see the final pieces, but also the tools and craftsman.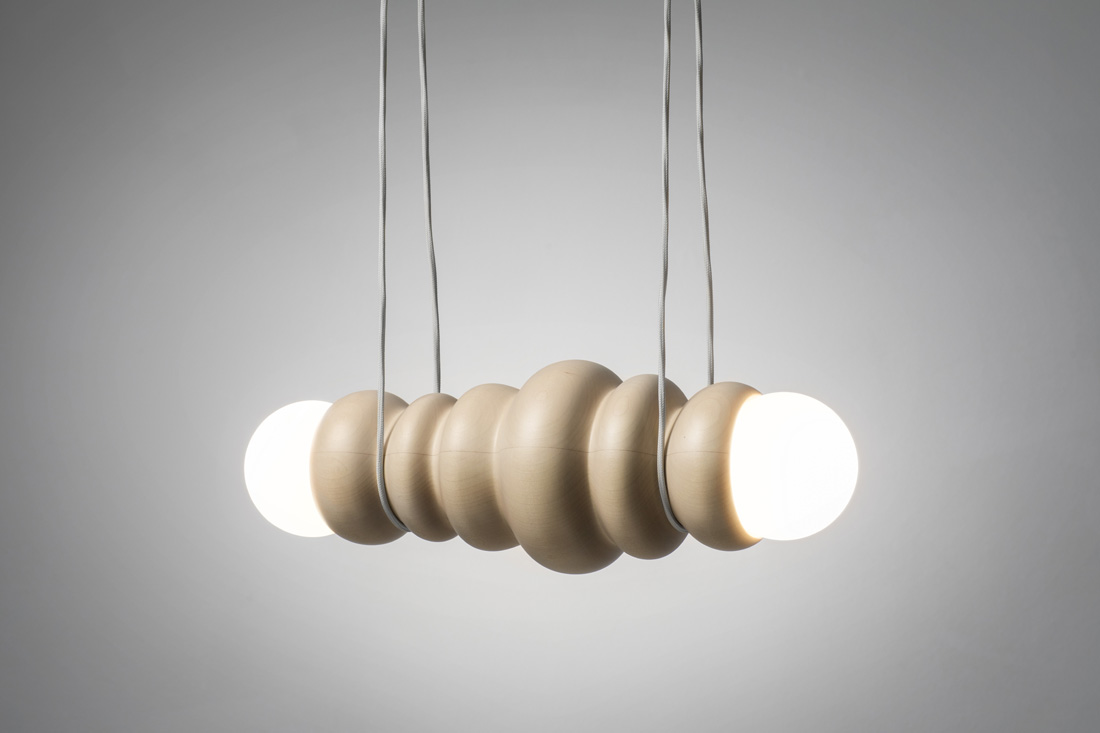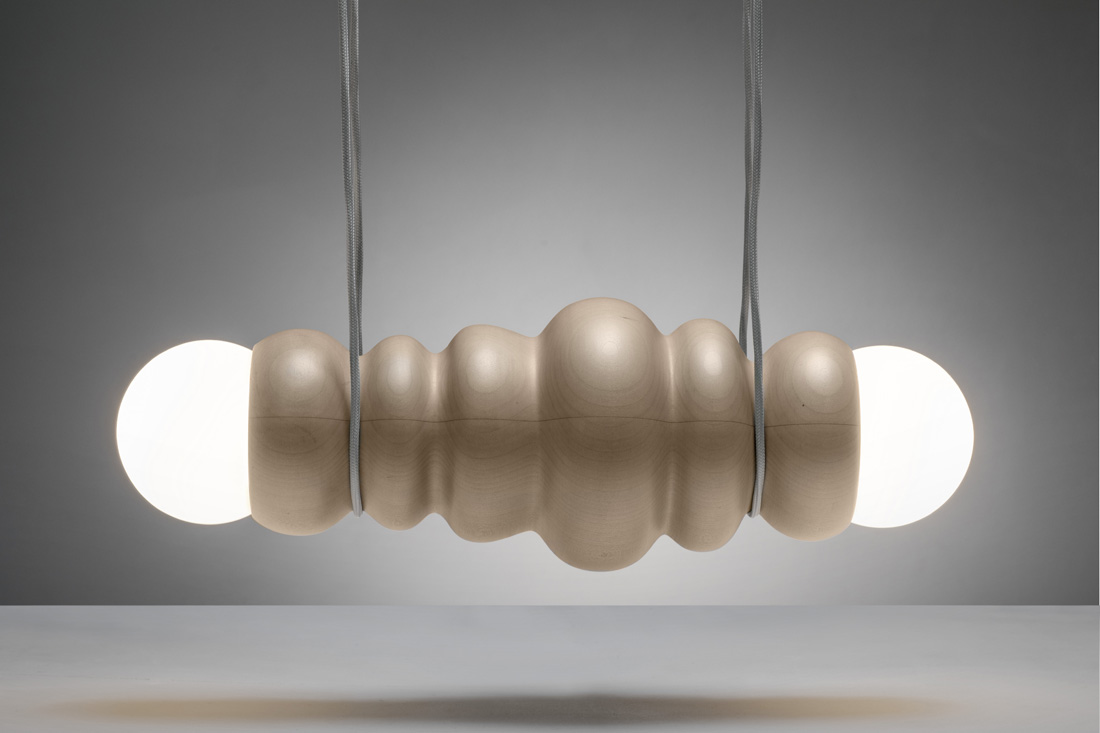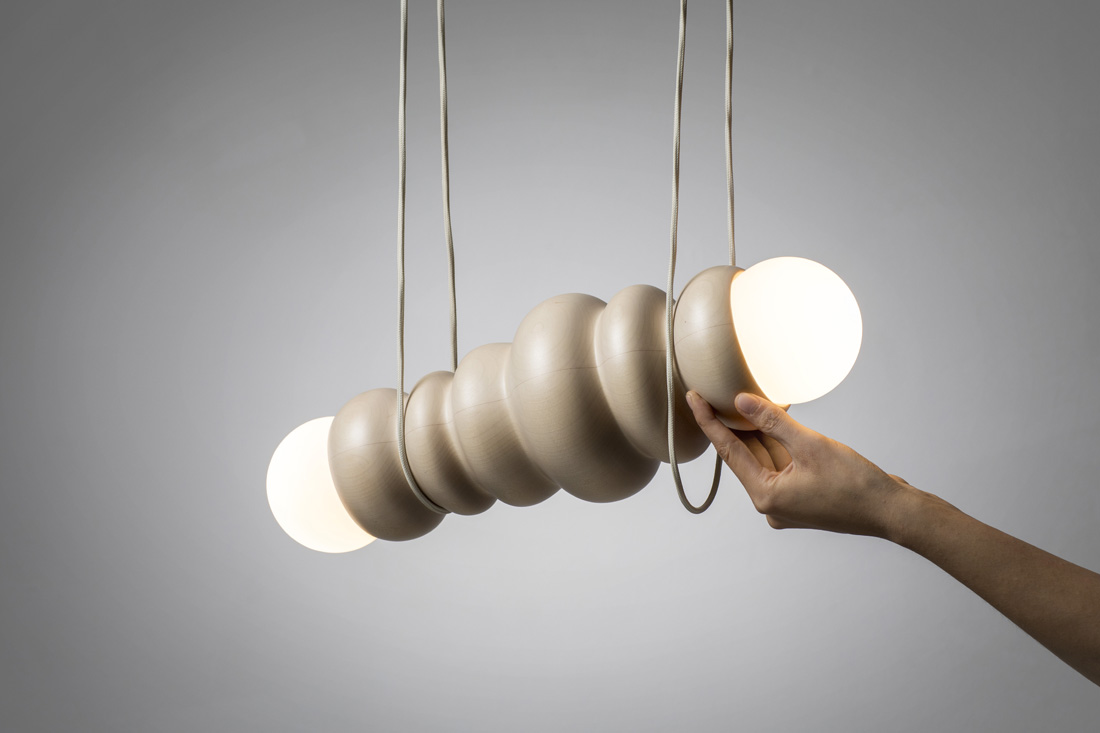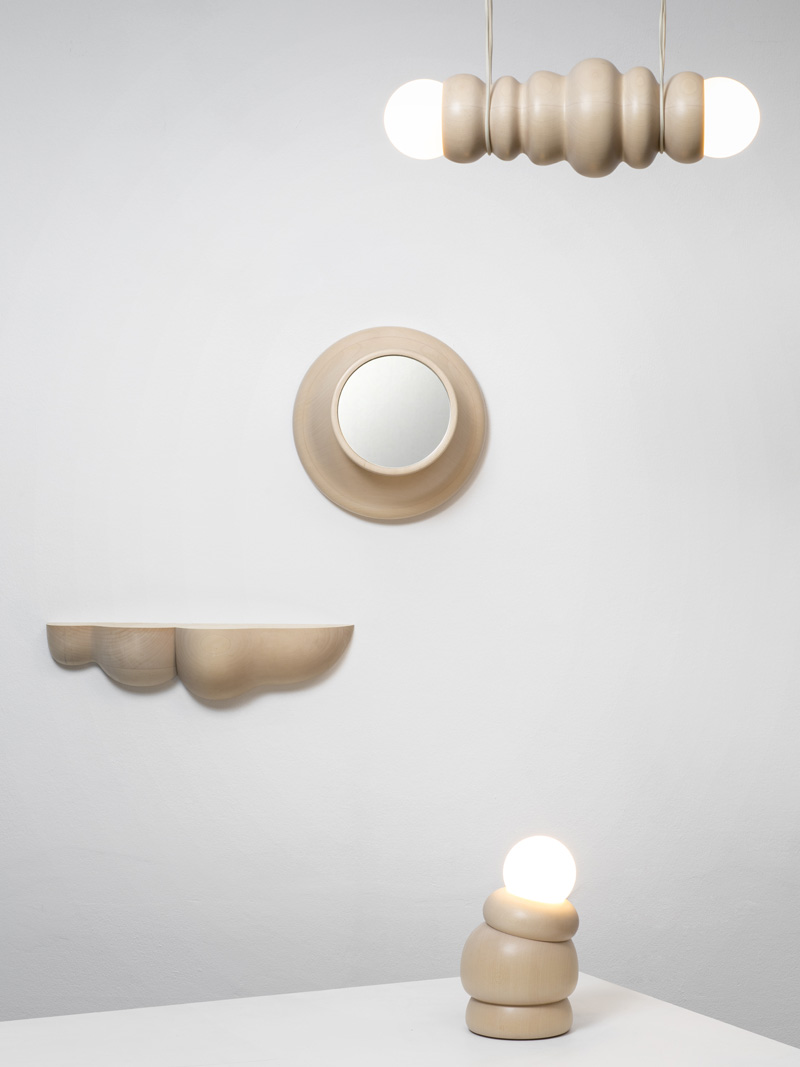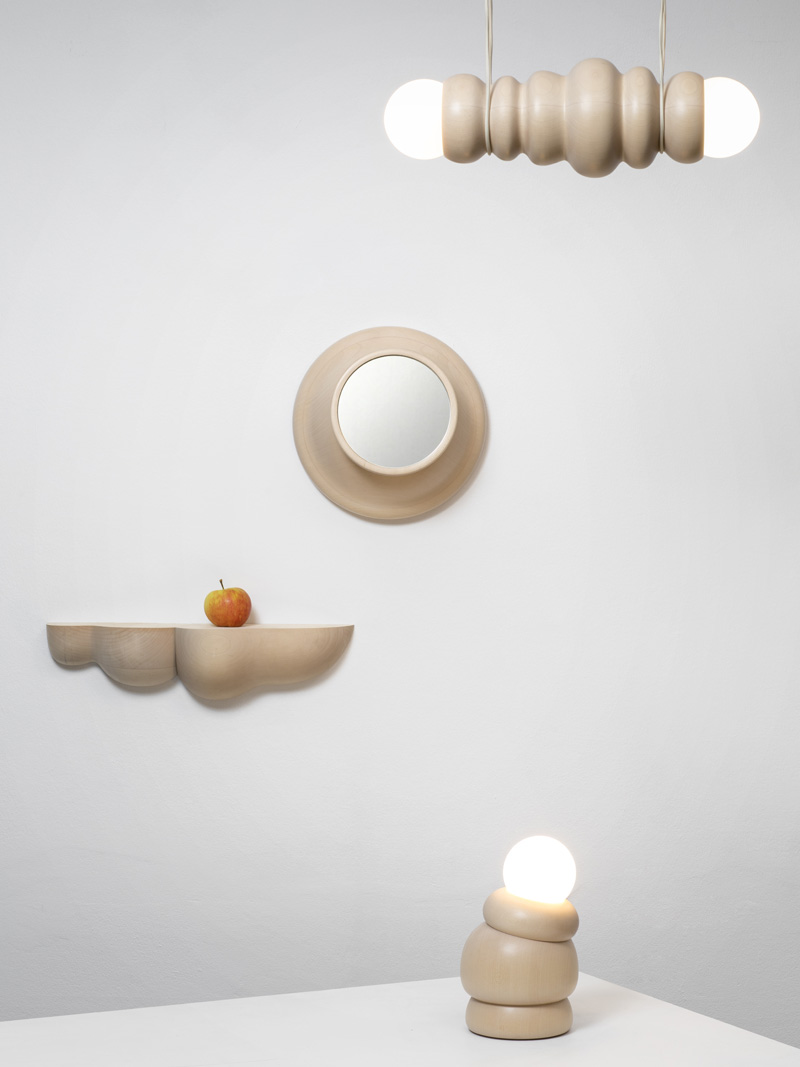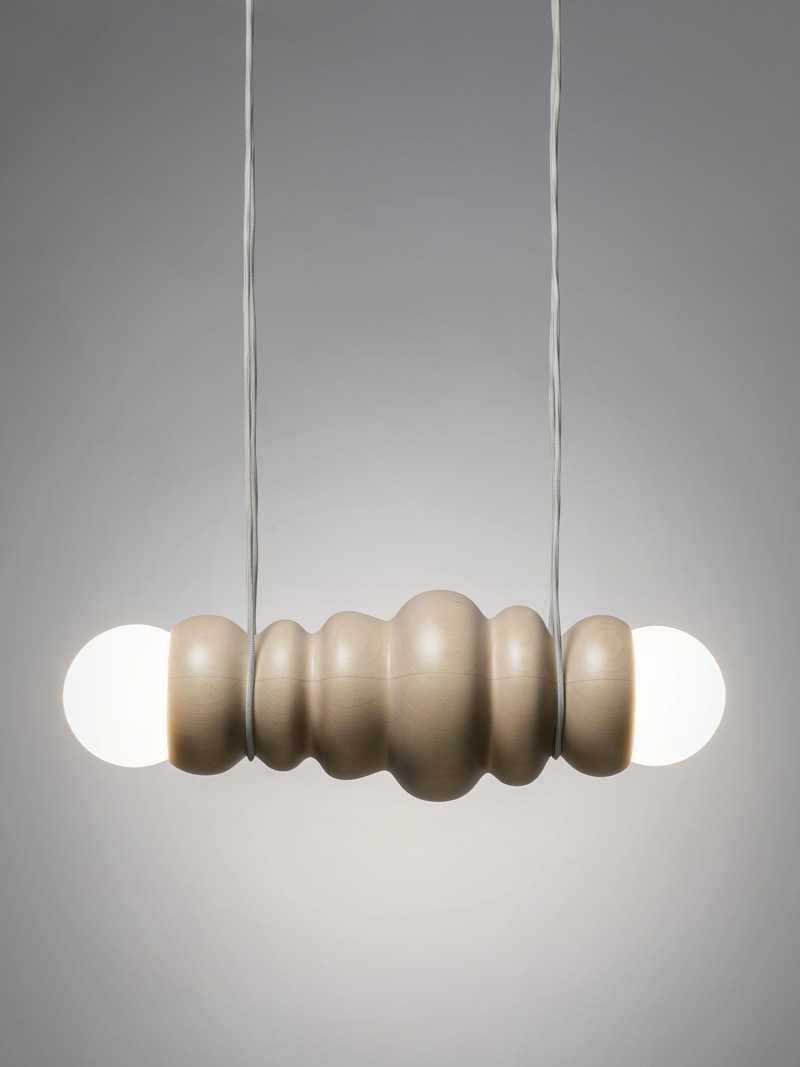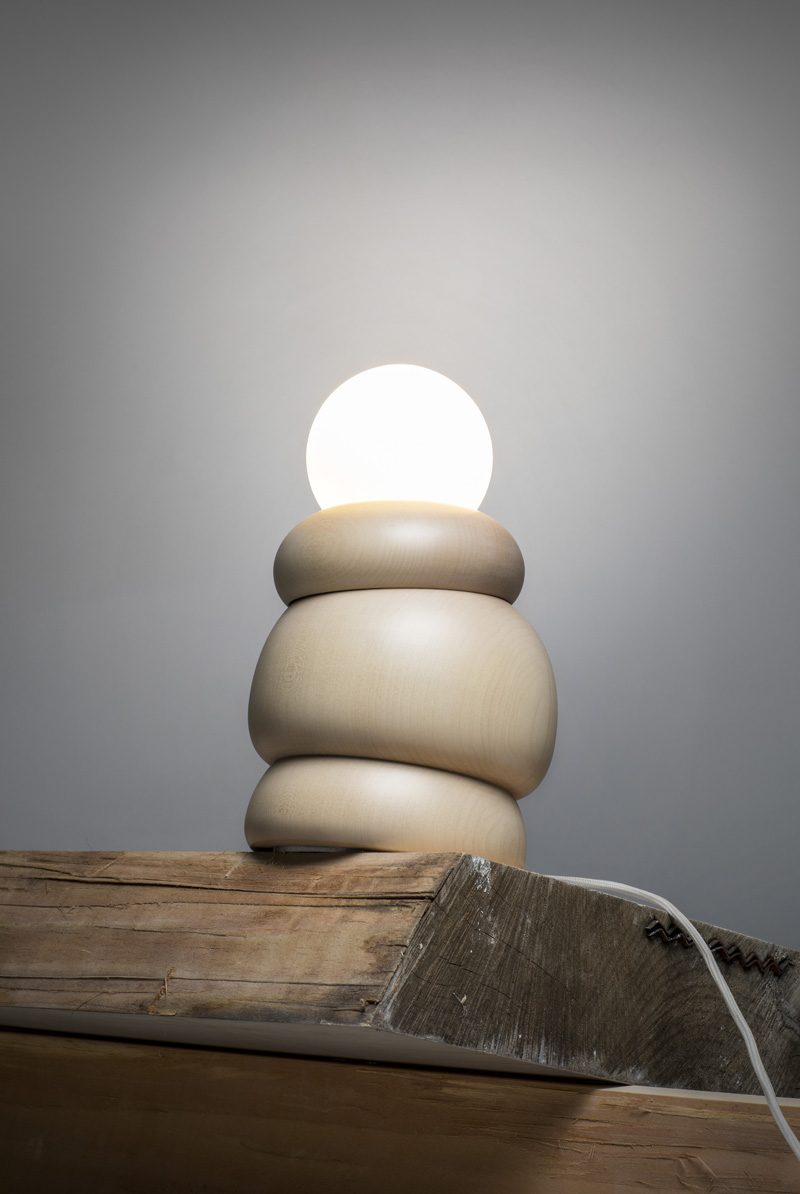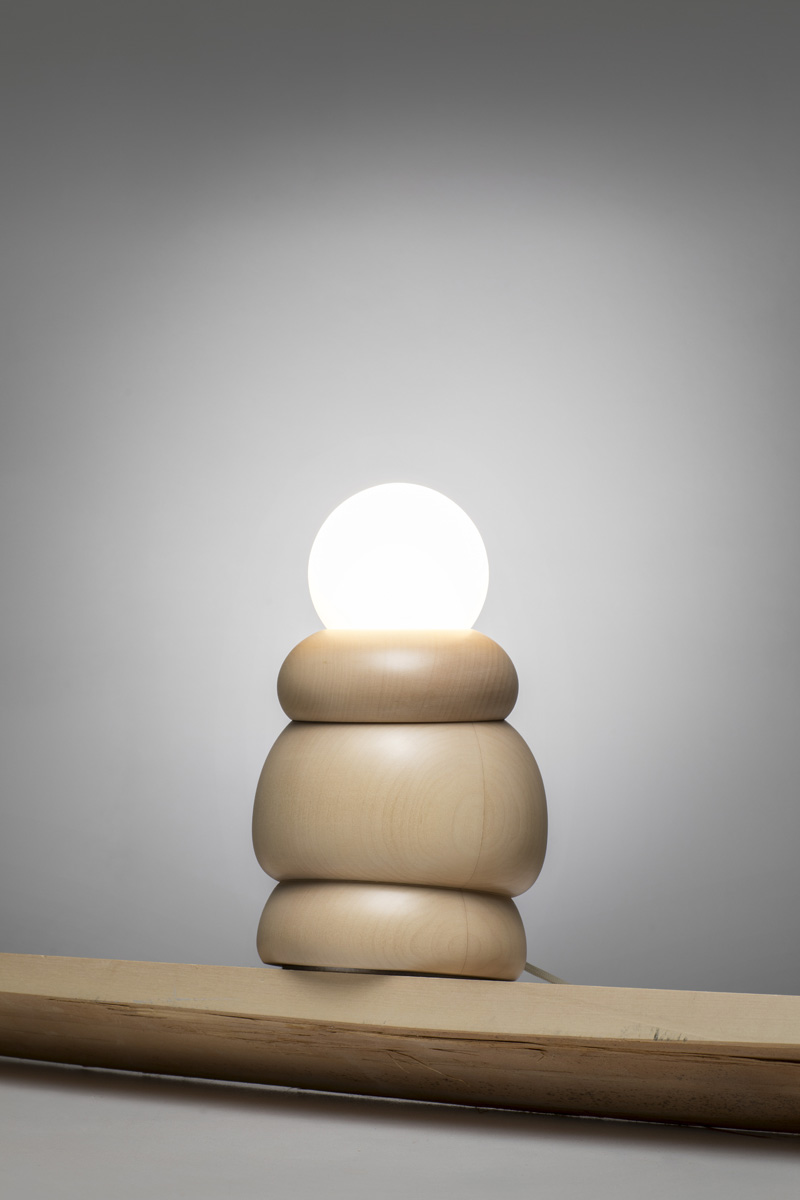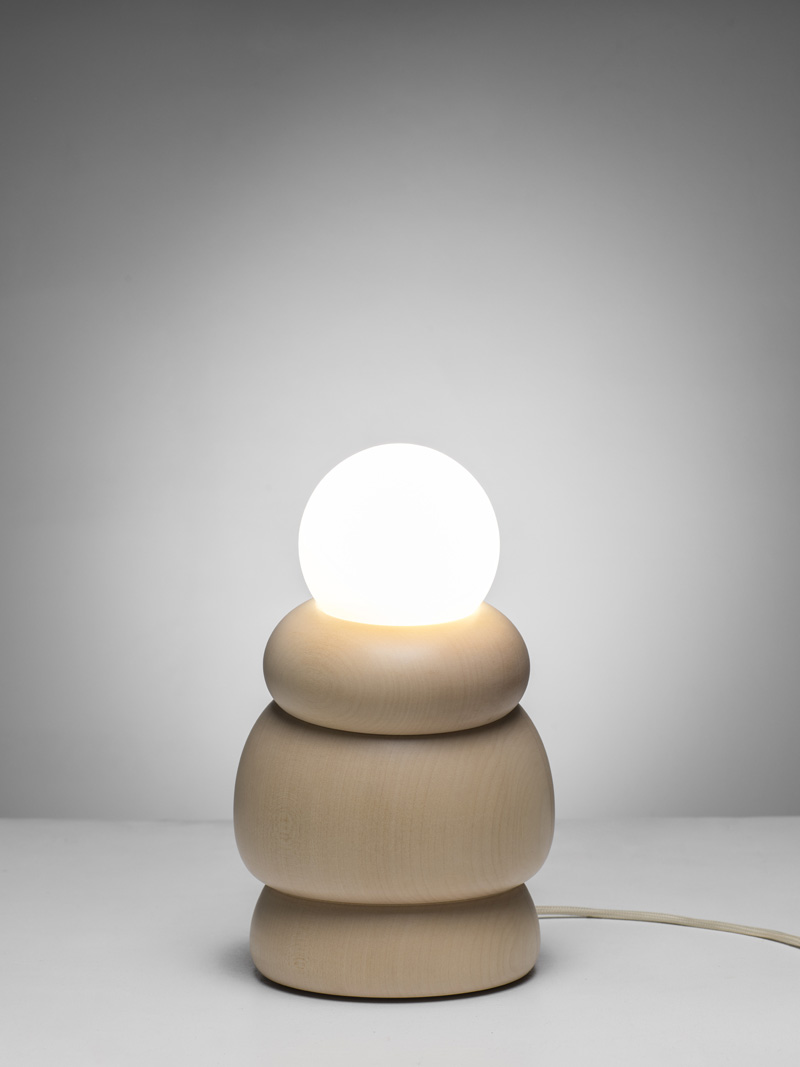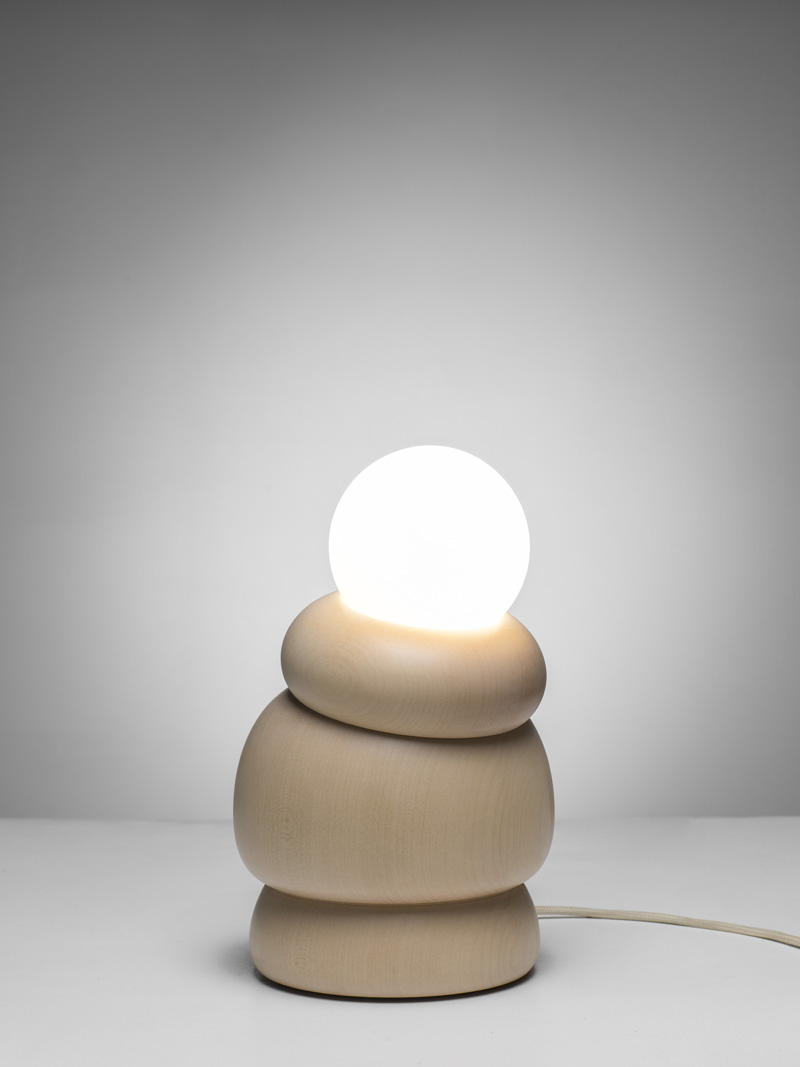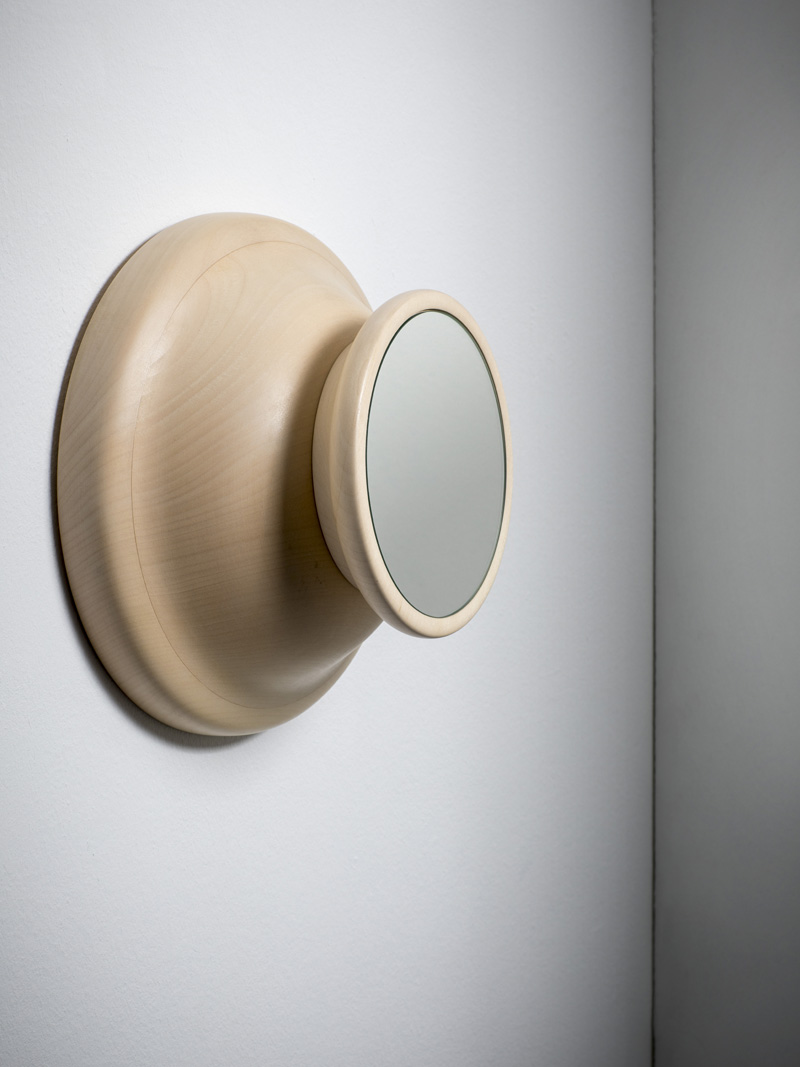 Credits
Design
Studio Sain; Namuun Zimmermann, Martijn Rigters, Austria
In collaboration with: Hermann Viehauser (woodturner), Austria
Manufacturer
Studio Sain; Namuun Zimmermann, Martijn Rigters, Austria
In collaboration with: Hermann Viehauser (woodturner), Austria
Year of production
2018
Photos
L. Hilzensauer
Related posts
Powered by