Our task was to design an office complex situated on one of the most frequently used streets in Belgrade – Milutina Milankovića. Our Client's objective was to increase the floor area, maximize the site's potential, and incorporate underground parking. It was to be launched as the number one commercial space to let in central Belgrade on completion.
Two worn-out office buildings, a vast area of dried shrub, a dilapidated parking lot, and a prime location were what we had. Our goal was to mindfully recompose and shape the space that would become a landmark along the Milutina Milankovića. To make the most of the area, we kept the two existing office buildings and placed three new buildings on the edge of the site, creating a free-flowing central space that would become the complex's green heart.
From this central space, we stepped the buildings back gradually on each floor, creating extensive terraces allowing tenants to work amidst the green and, on occasion, step outside to soak up the splendor. They act as an extension of the interior office areas, connecting them with central greenery. These elegant sinuous balustrades create dynamic shapes and give form to the building. We raised the central plaza above street level, arranged an elegant drive-by, and placed all entrance lobbies, restaurants, cafés, and boutiques around it. To communicate a unified look, we wrapped all the buildings facing outside coherently in a gold brisole membrane façade, creating an illusion of a tucked-away nest from a far distance. This envelope is a beautiful correlation between fast traffic on the outside and slow nature on the inside.
The central green plaza creates a pleasant microclimate and offers informal meeting spaces. The main entrances to all five office buildings are orientated toward this plaza, transforming it into an active urban environment. Green Heart is not exclusive to its business tenants; it's a space for everyone to enjoy. A convenient sanctuary from the hustle that offers a retreat from the city noise.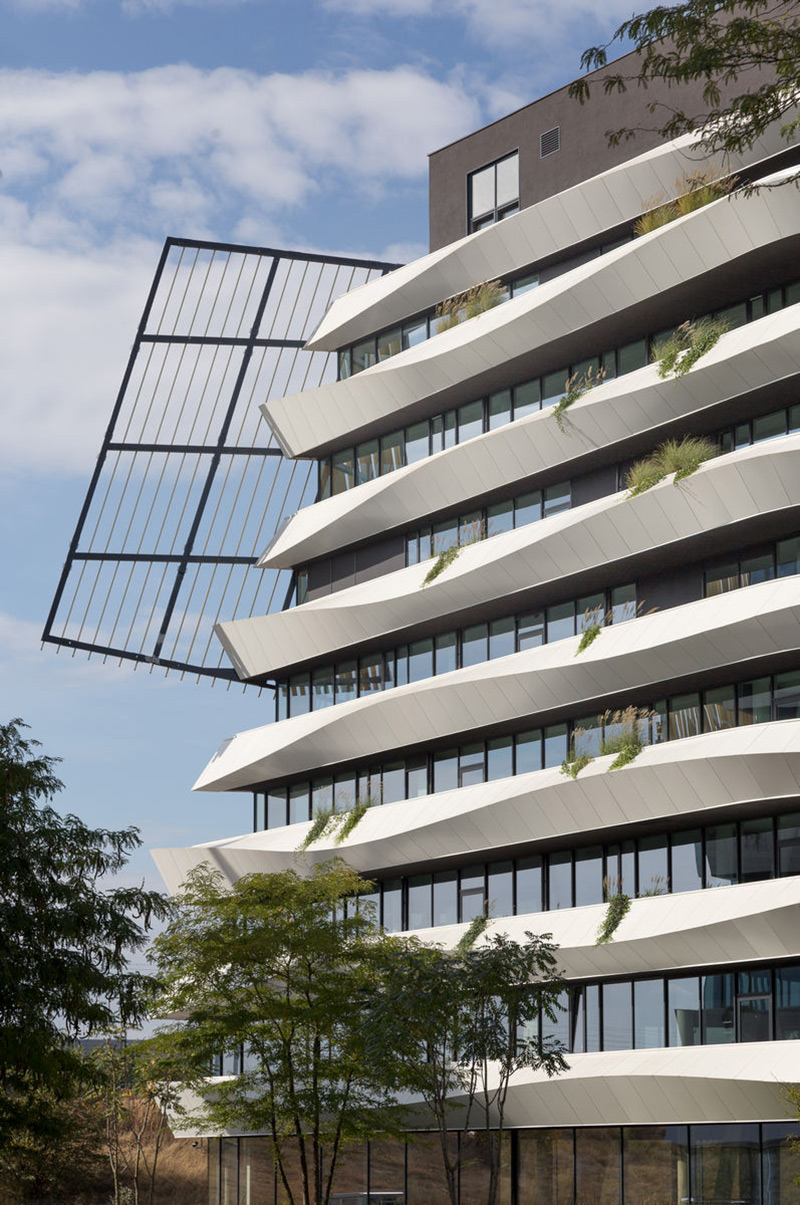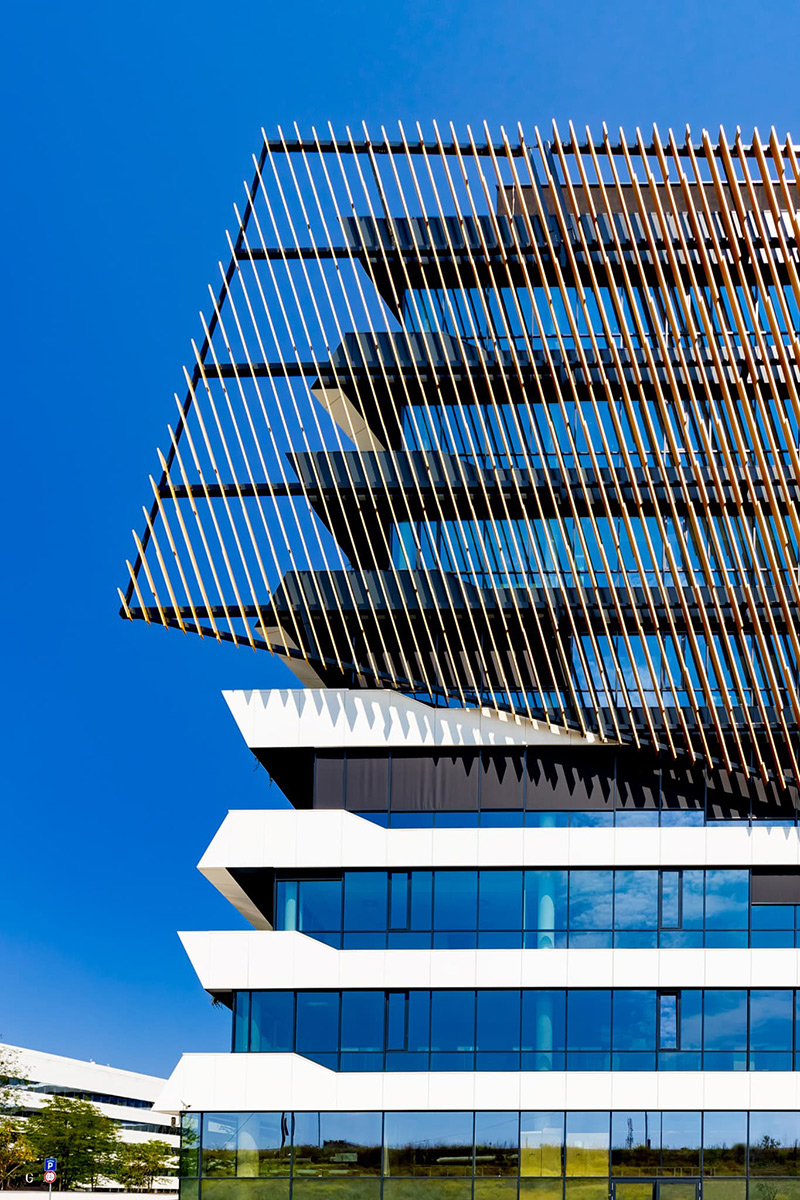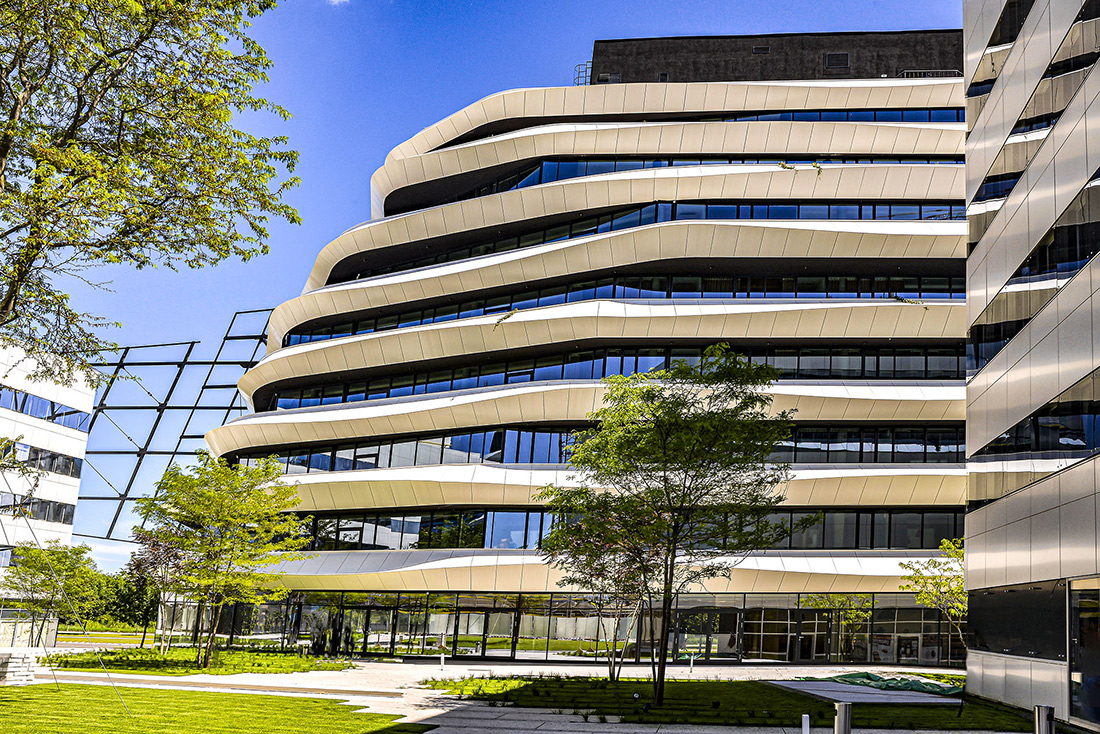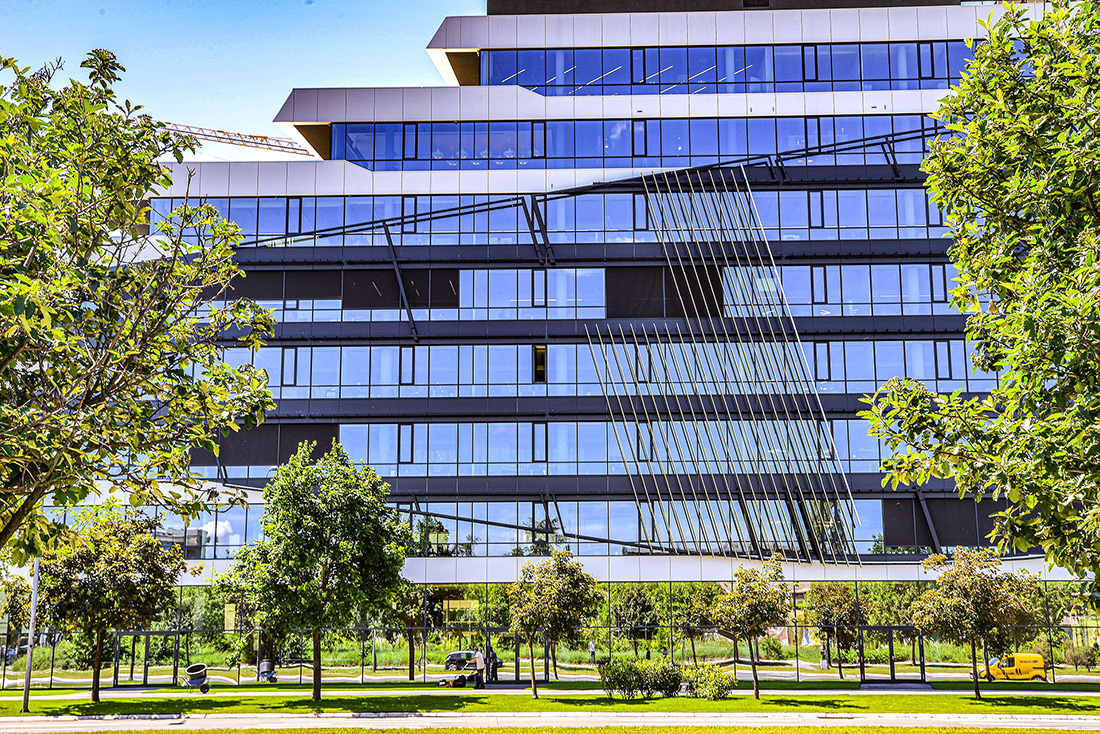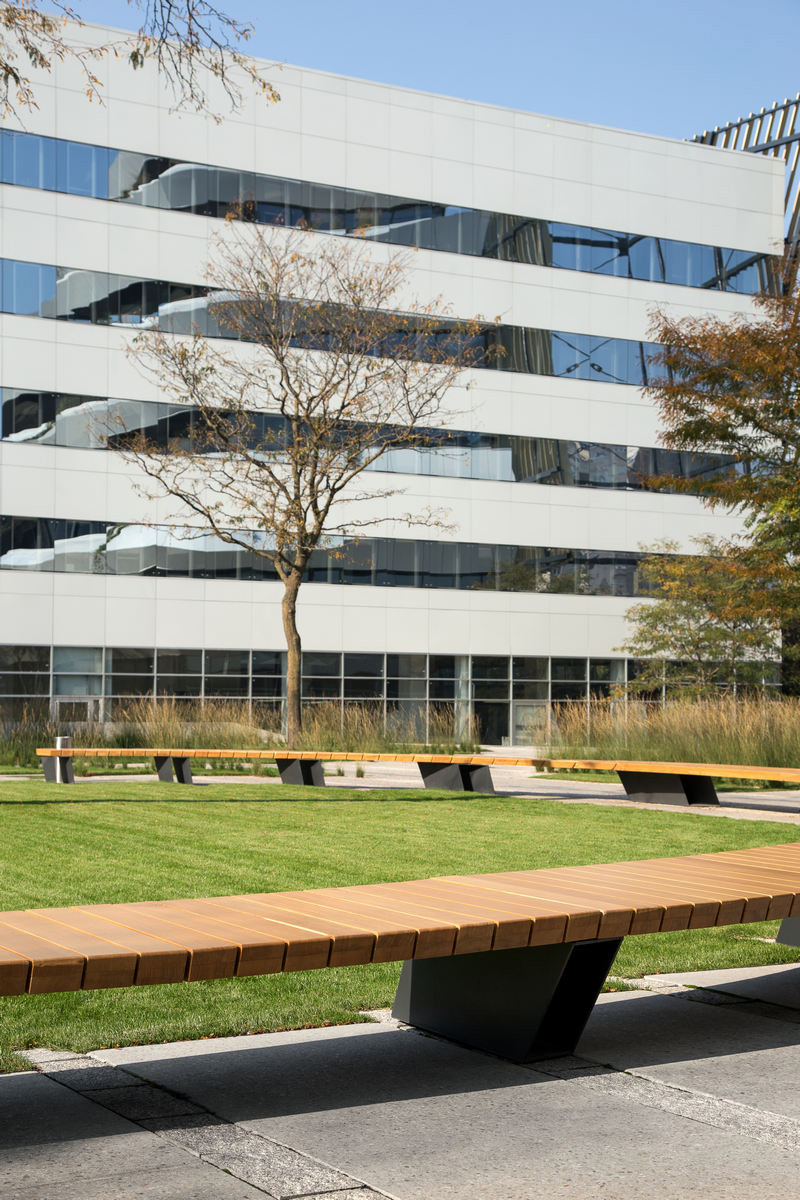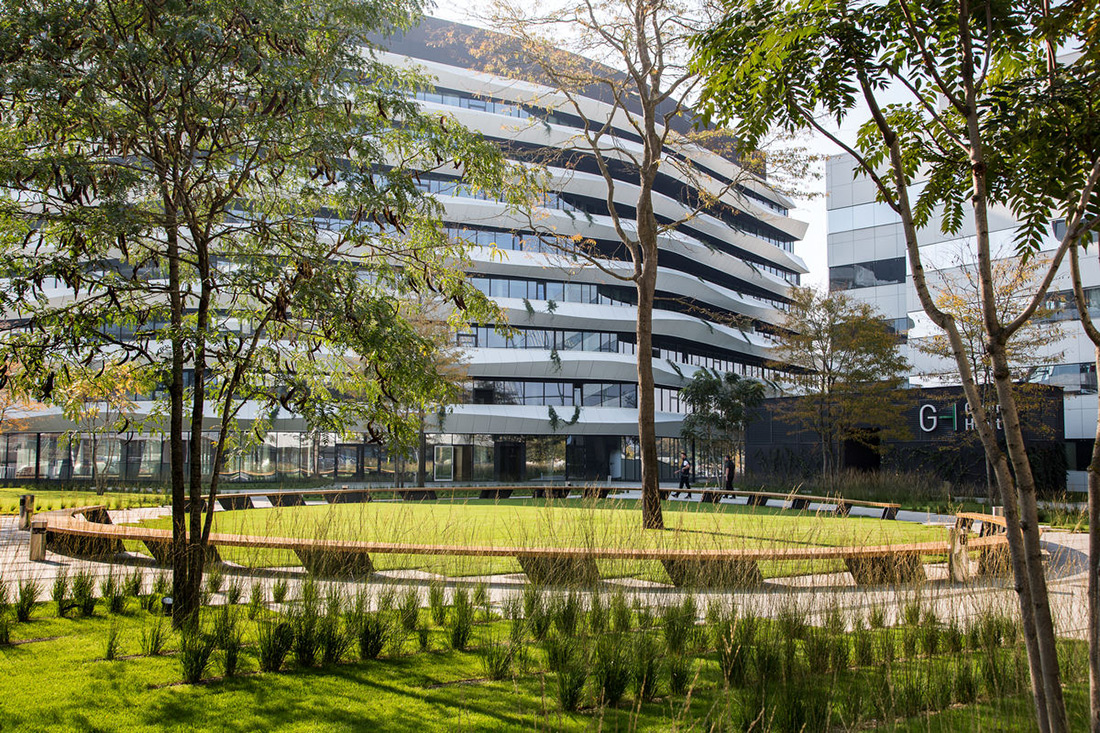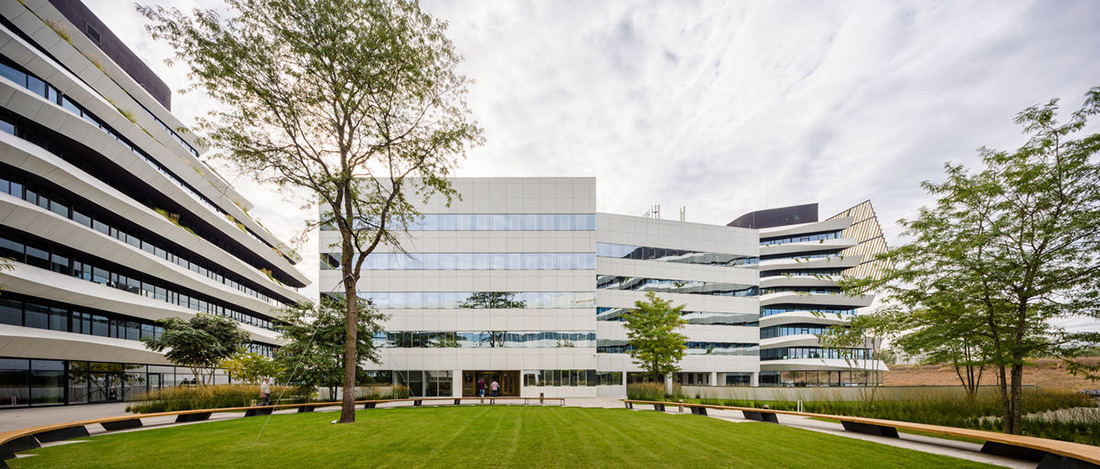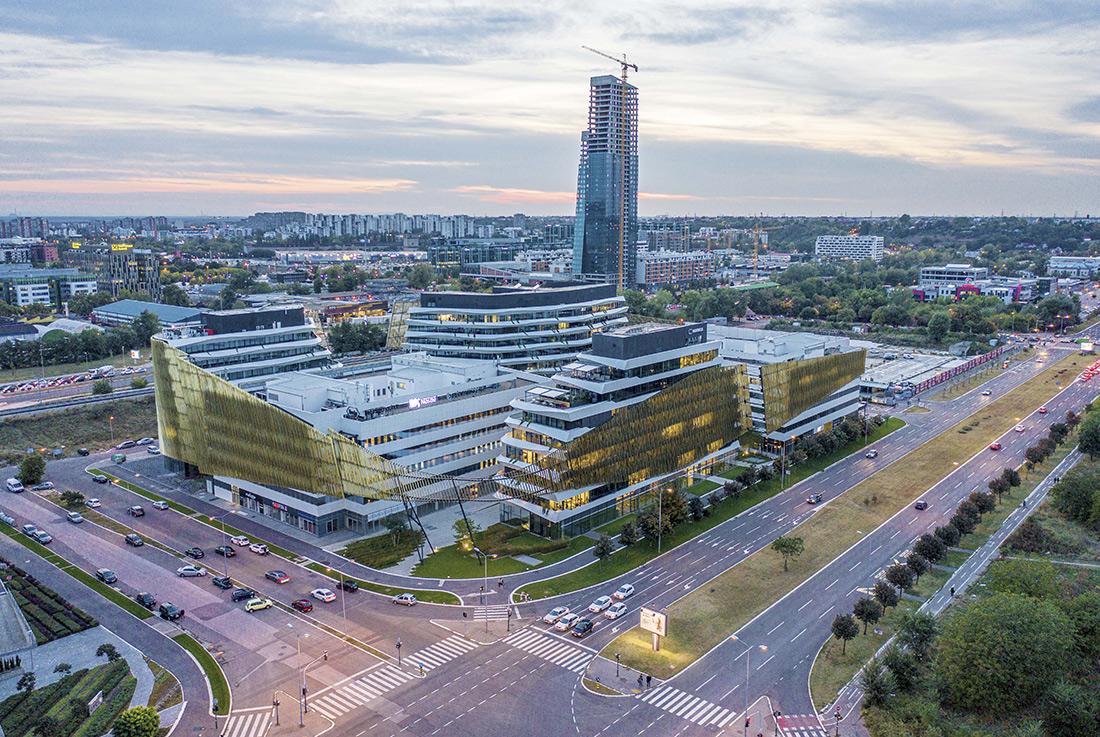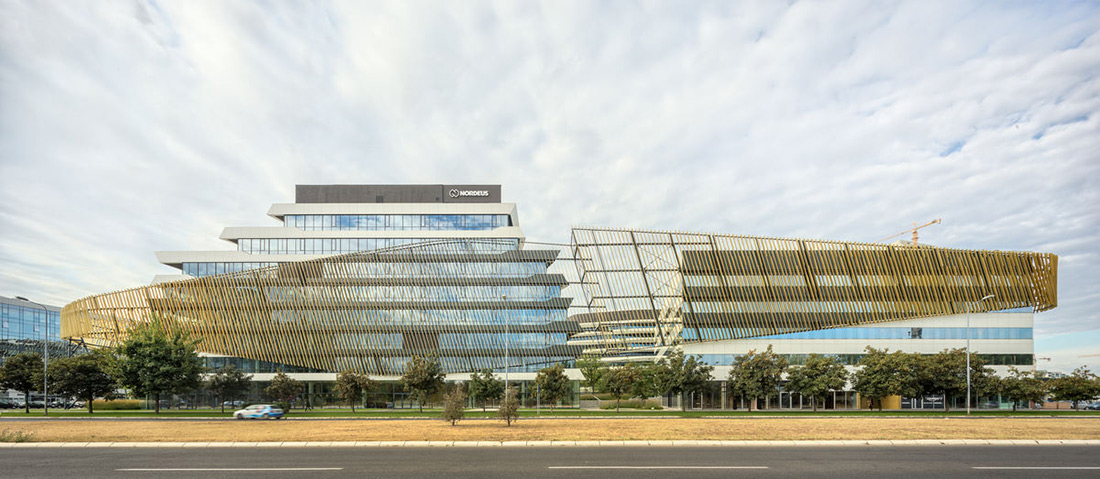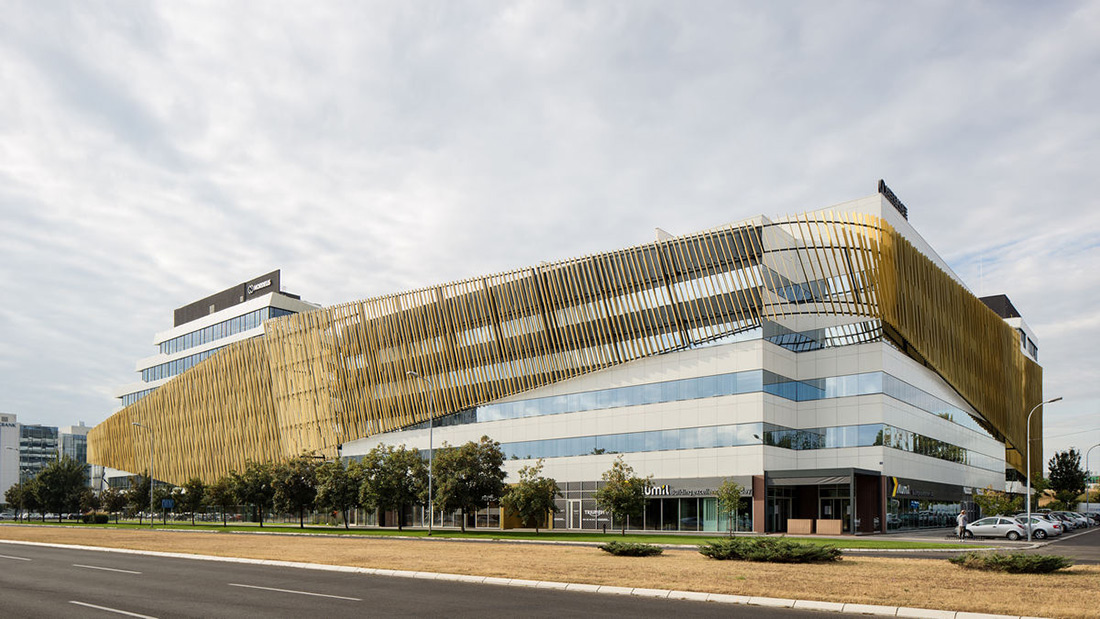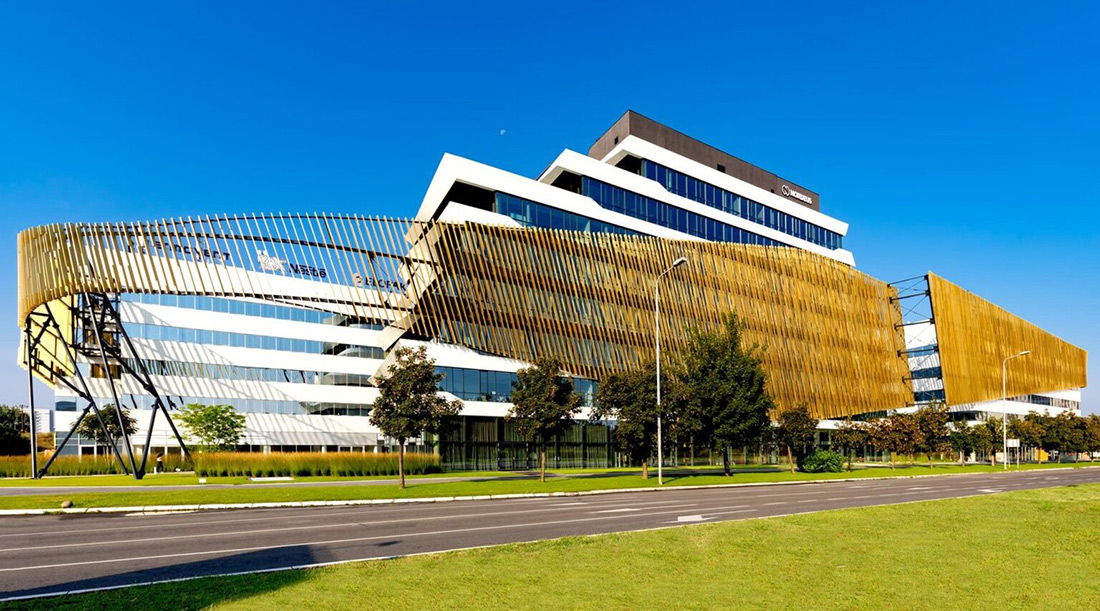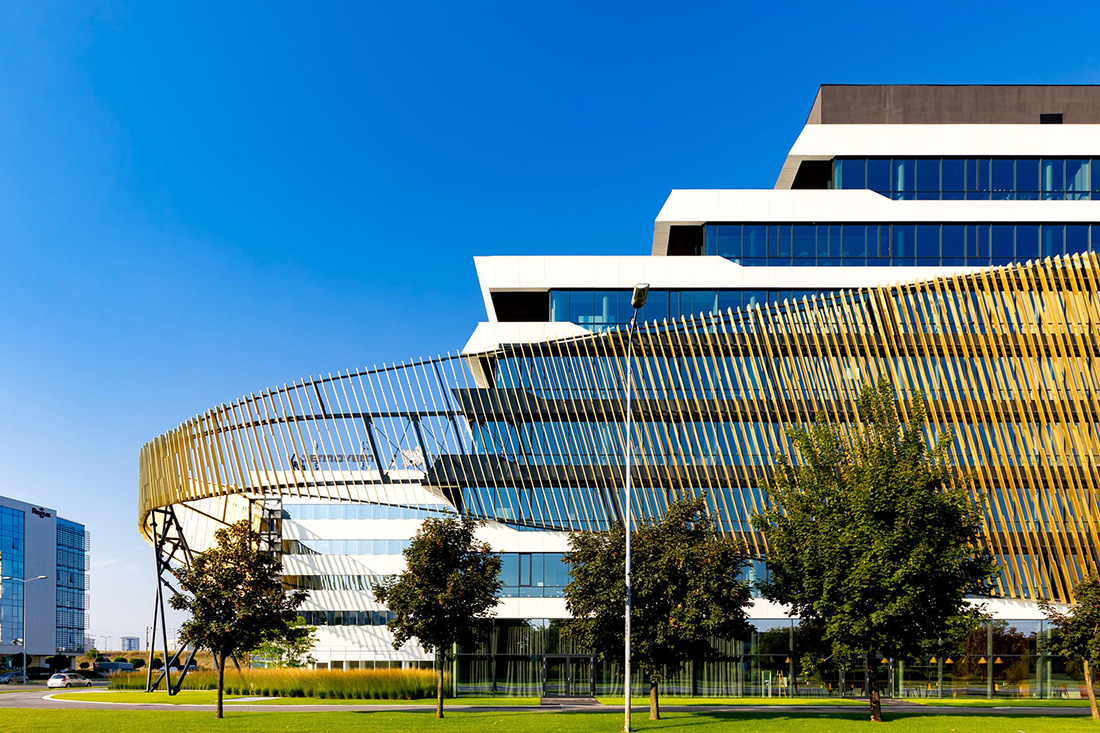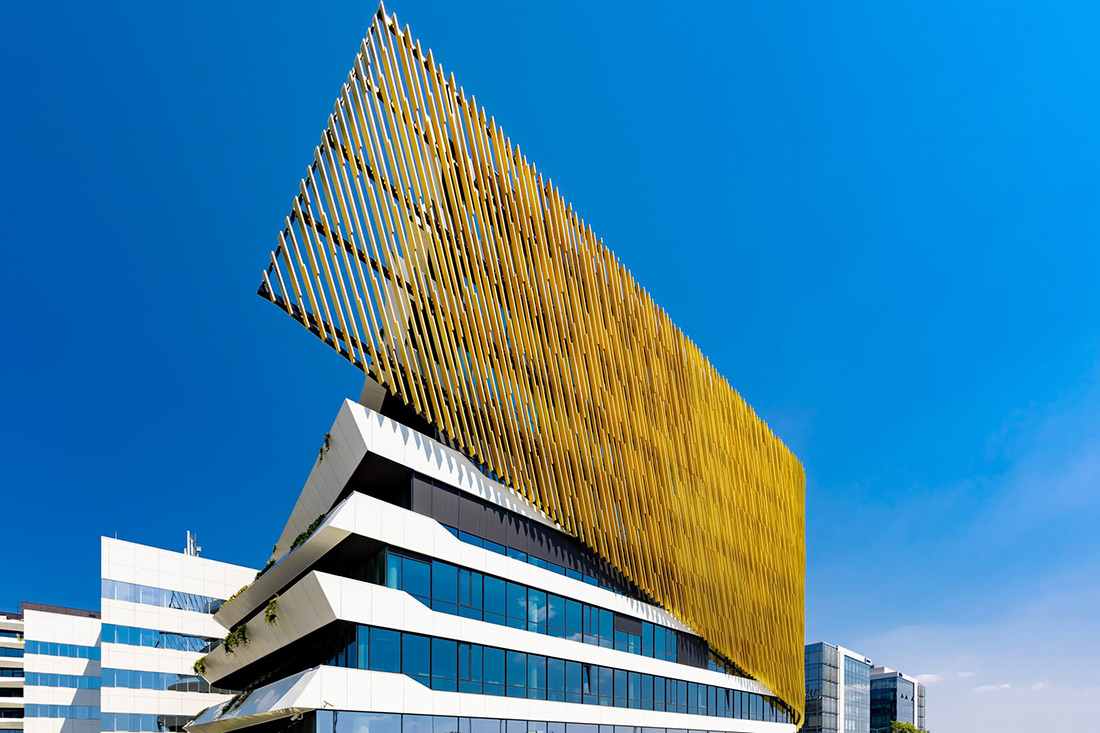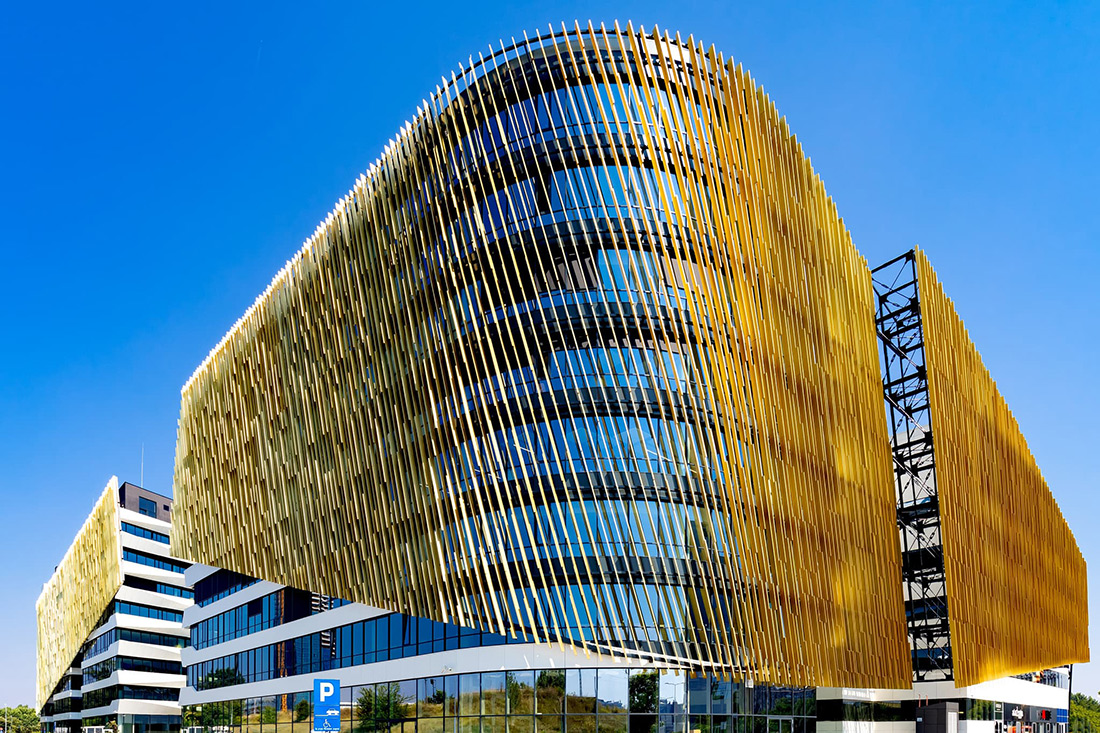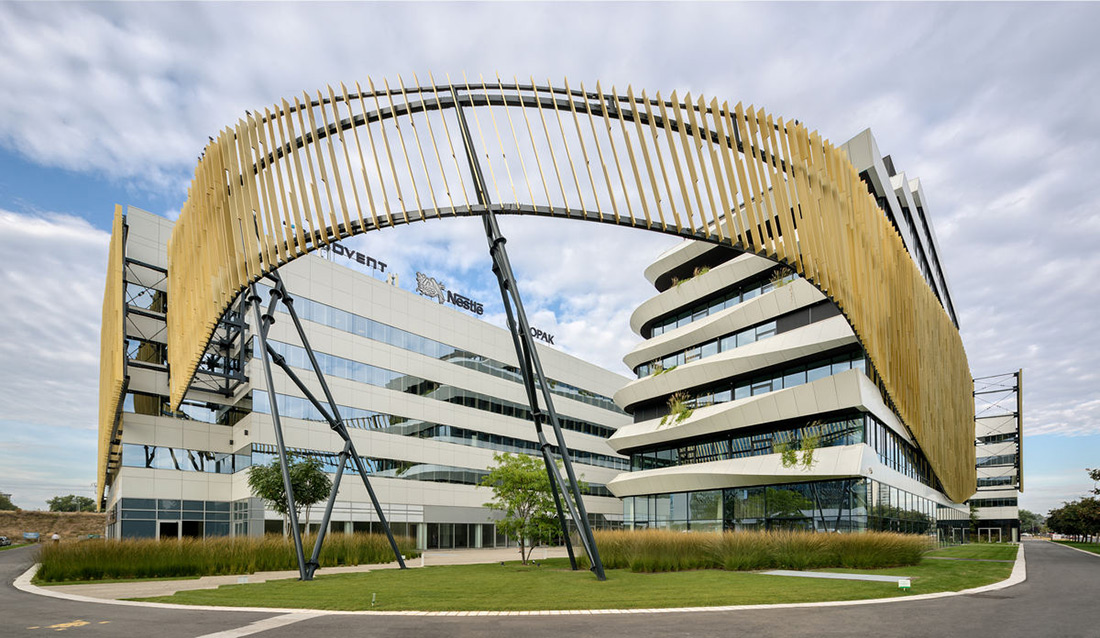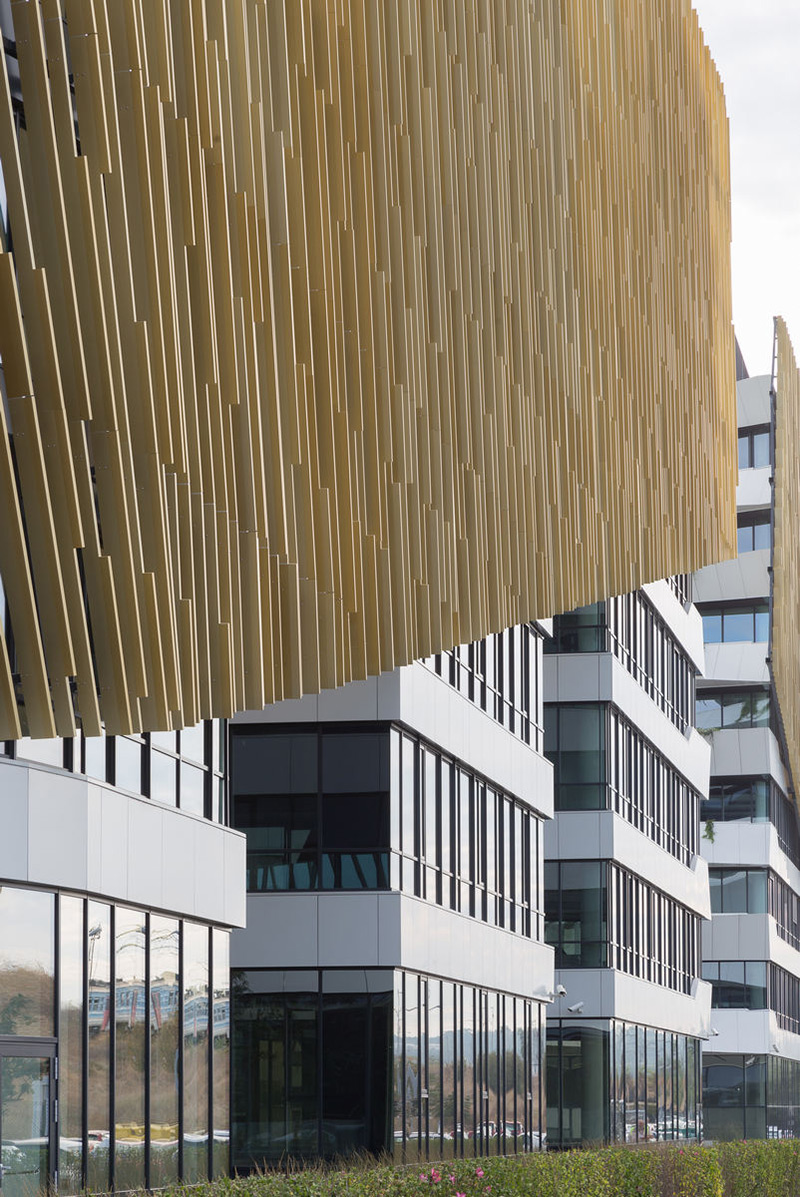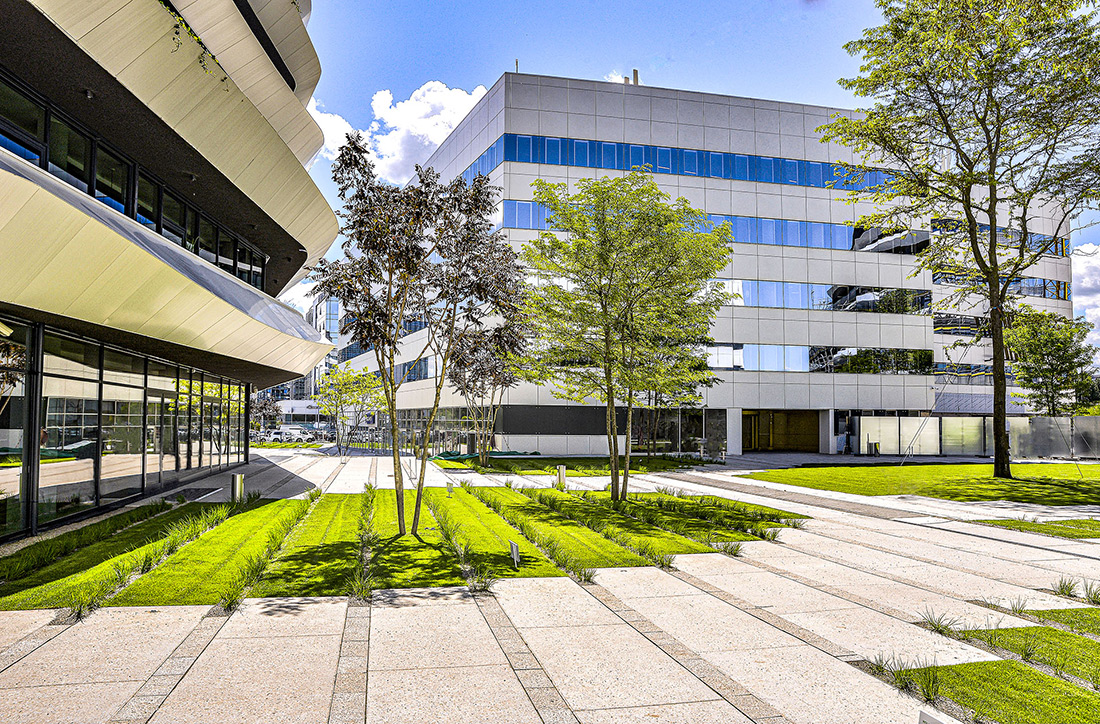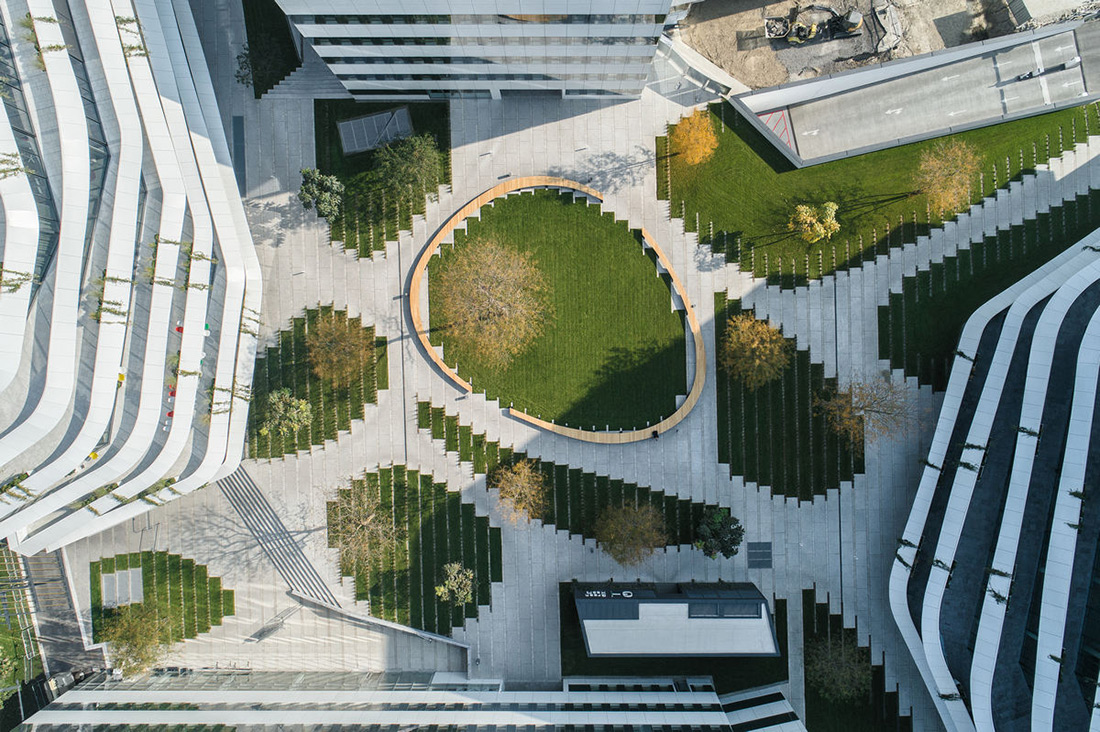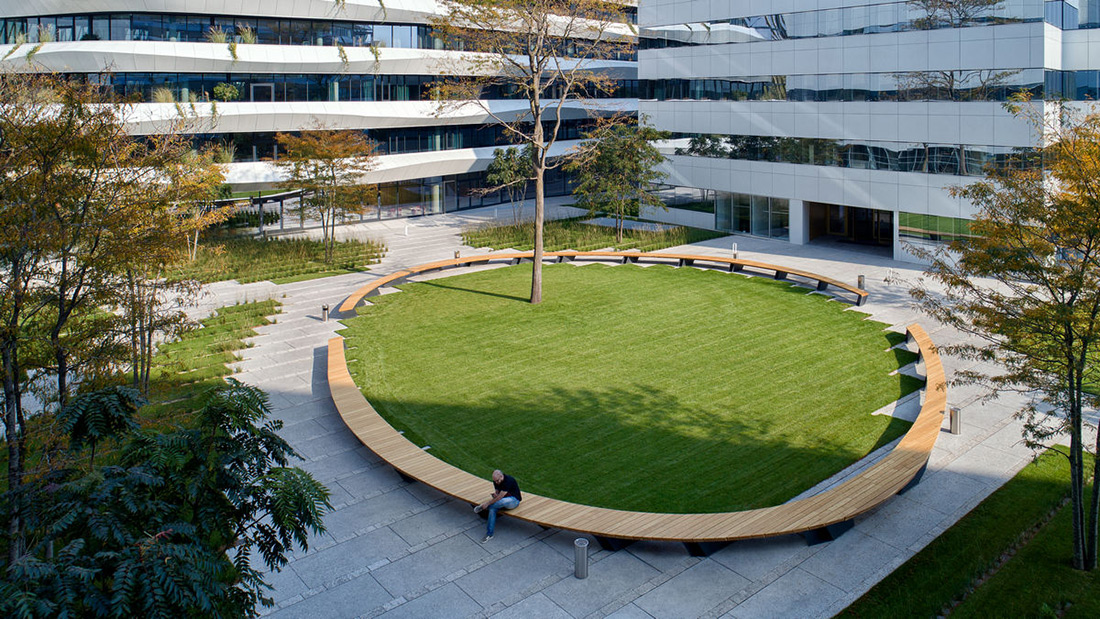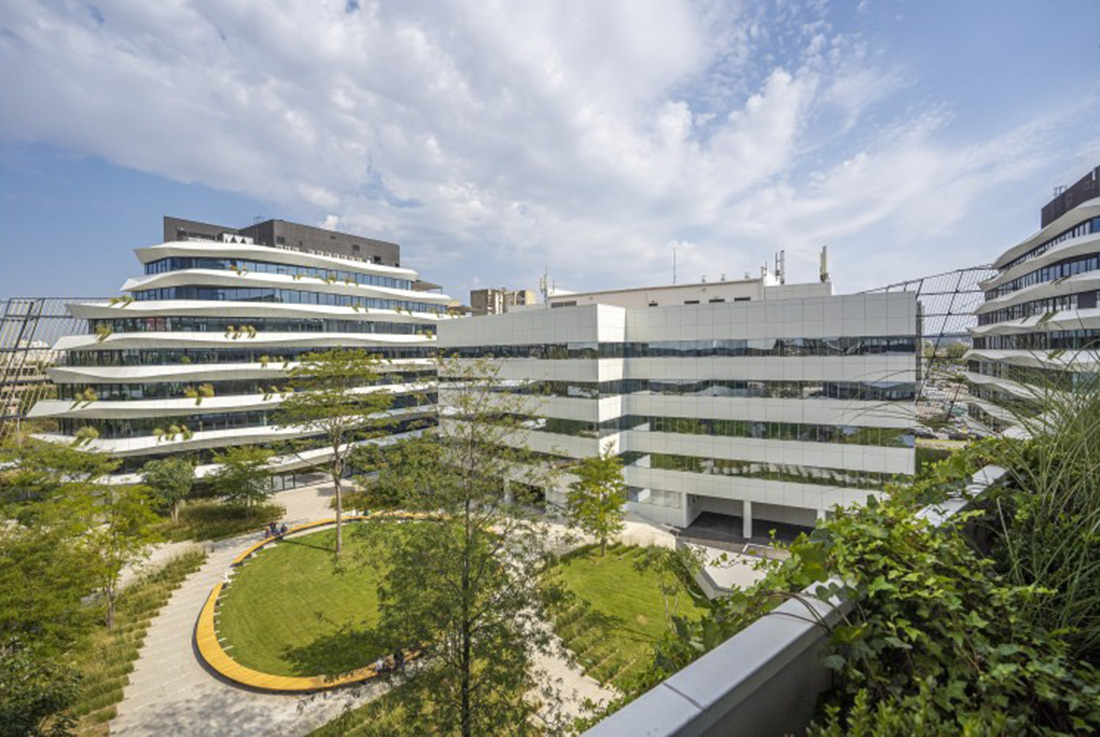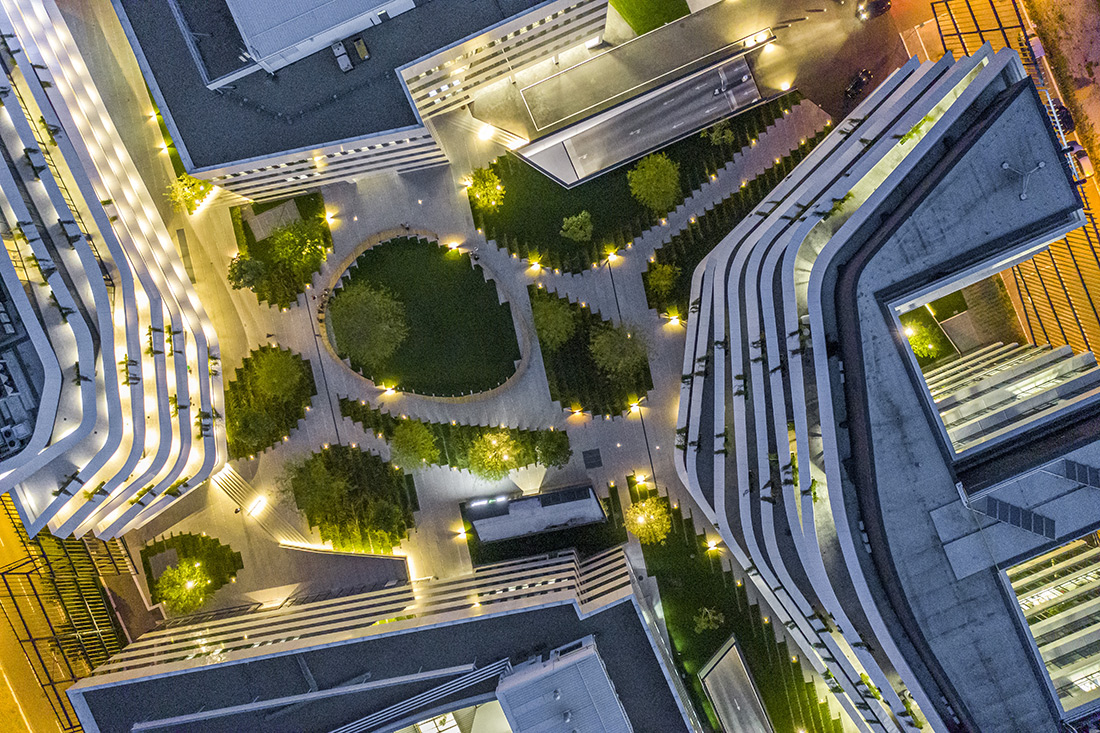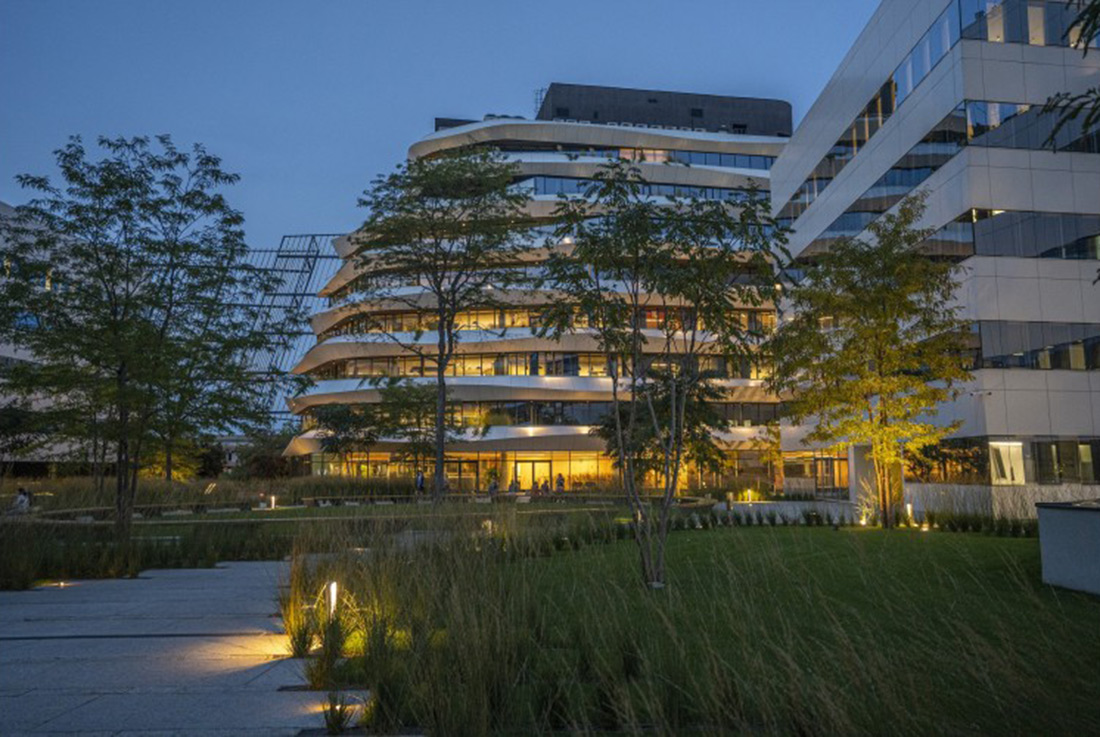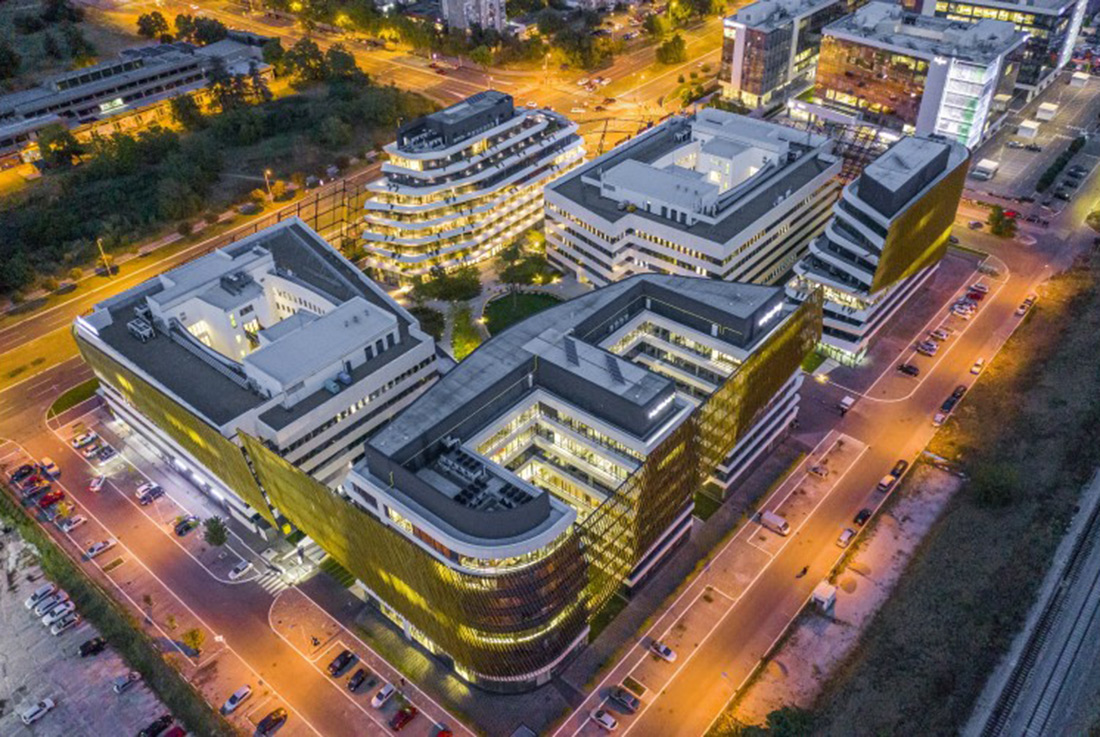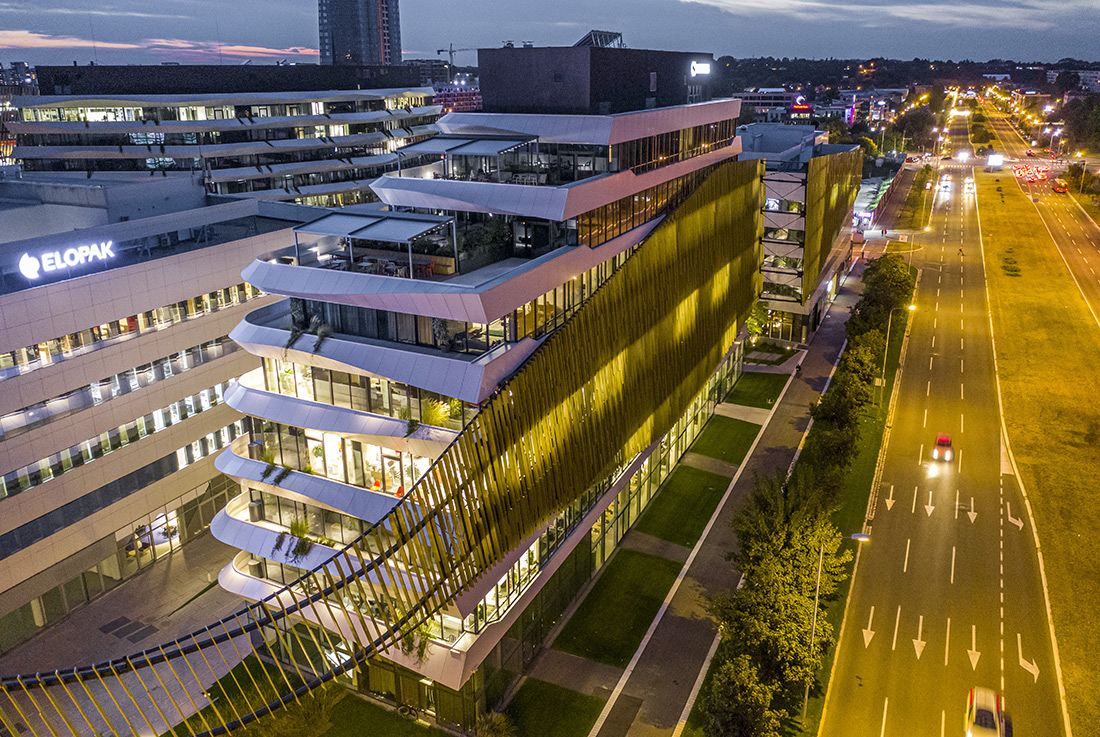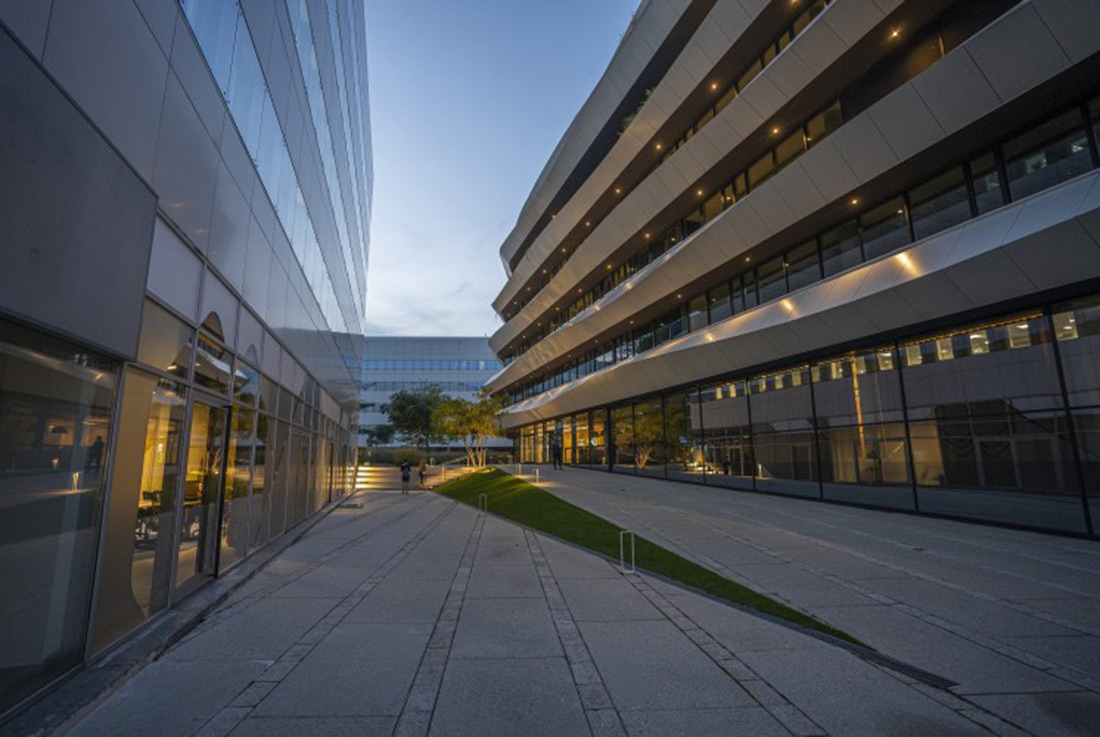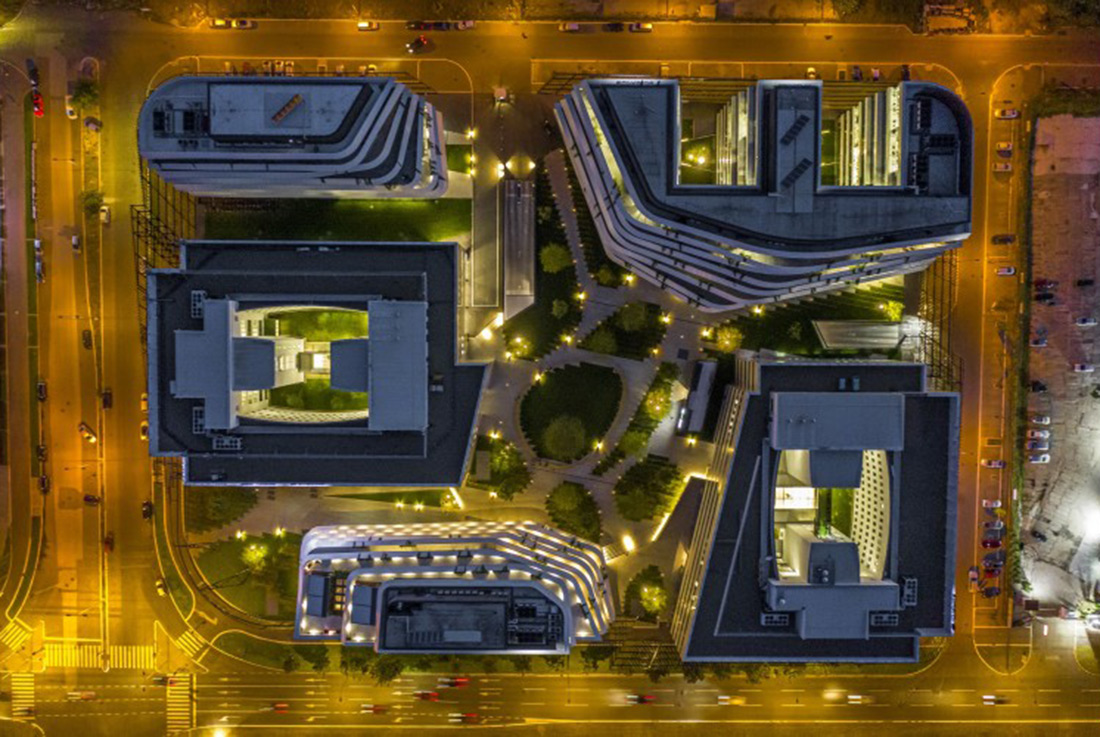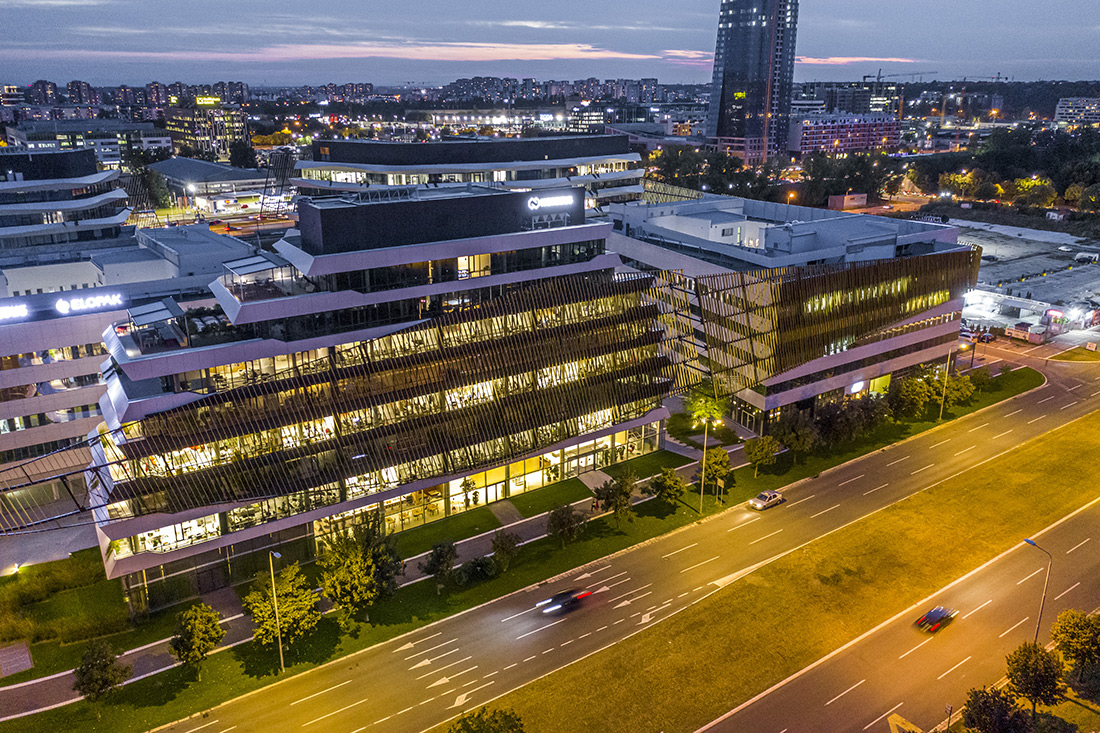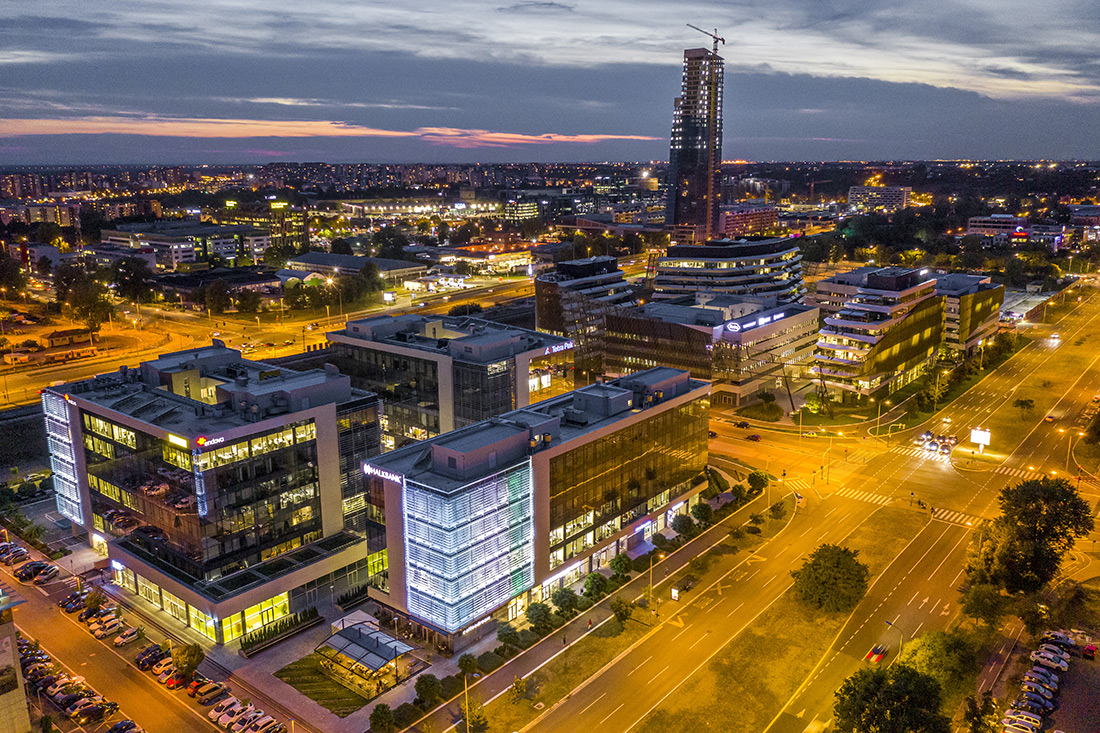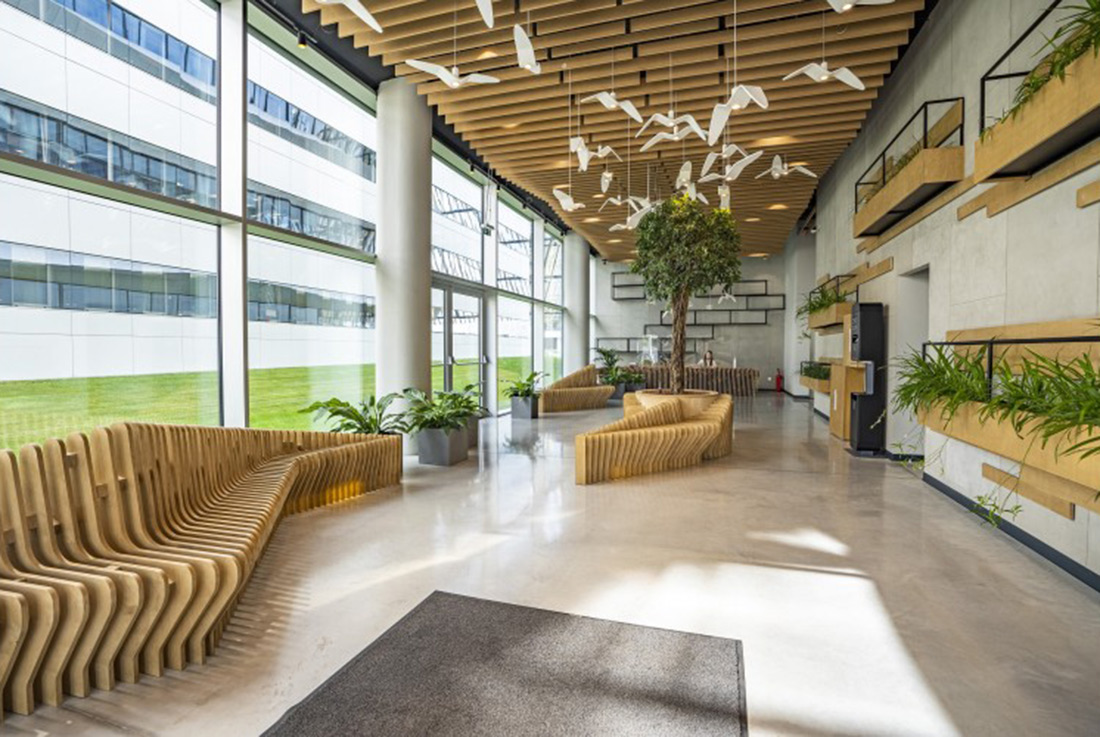 Credits
Architecture
Atelier Thomas Pucher ZT GmbH
Landscape
Werft d.o.o.; Lucas A. Werft, Croatia
Client
GTC Serbia
Year of completion
2019
Location
Belgrade, Serbia
Photos
Dusan Stojancevic, Relja Ivanic
Related posts
Powered by