Characterized by its interplay of transparency and solidity, "HOUSE.45" is situated in the midst of a heterogeneous residential landscape at the foot of the Rosalia Mountains in Lower Austria. In order to benefit from the view of the mountains and at the same time minimize the space used on the plot of land, the house was designed to sit on the upper boundary of the slanted plot. The volume of the building is spread over three levels with basic dimensions of 6.5 by 16 meters.
"The concept is expressed through a simple floor plan design, a concrete shelter, two glassed gables and a sectioning box for secondary spaces — nothing else! The space in between is for the residents to freely shape as they please."
The sleek outer skin is a facade of matt black — a metallic dress that extends vertically not only over the outer walls but also over the entire roof surface. The armoured structure lends the residence homogeneity and elegance and provides a backdrop for the old cherry tree in the garden.
The interior is dominated by hard contrasts, white concrete walls, black-gray furniture and oiled oak.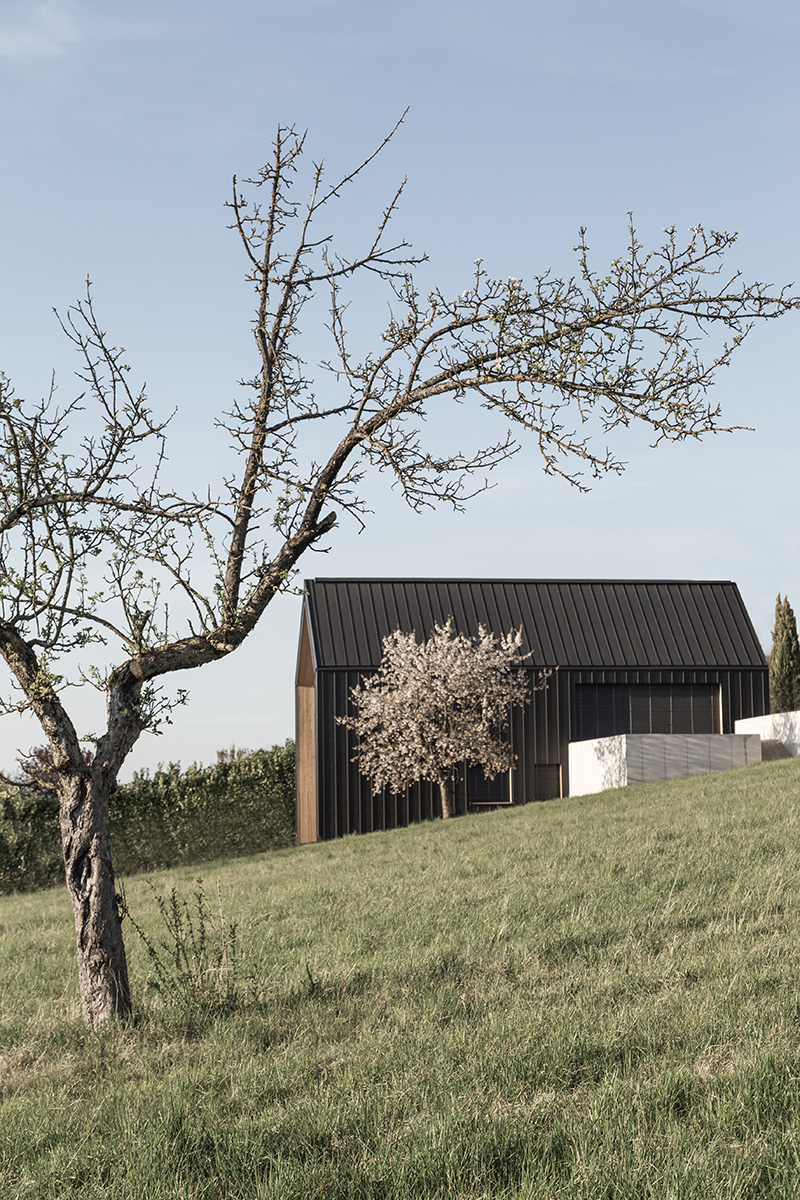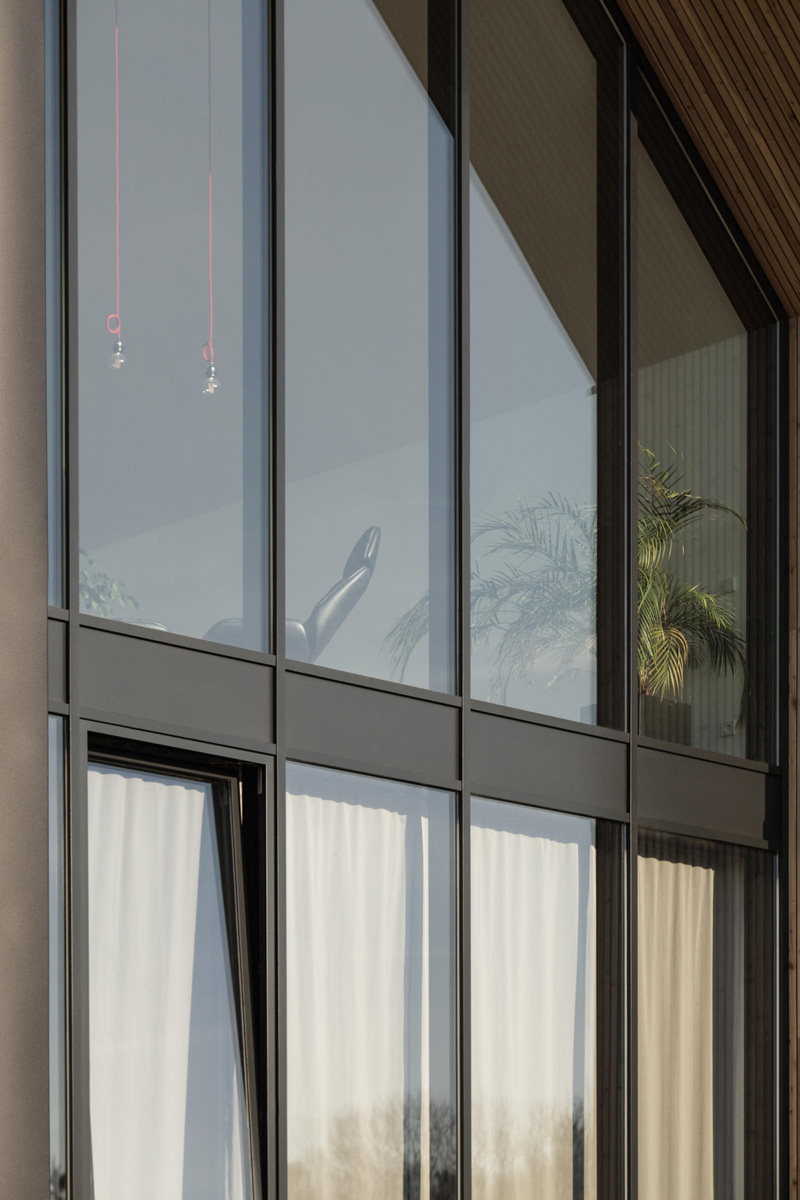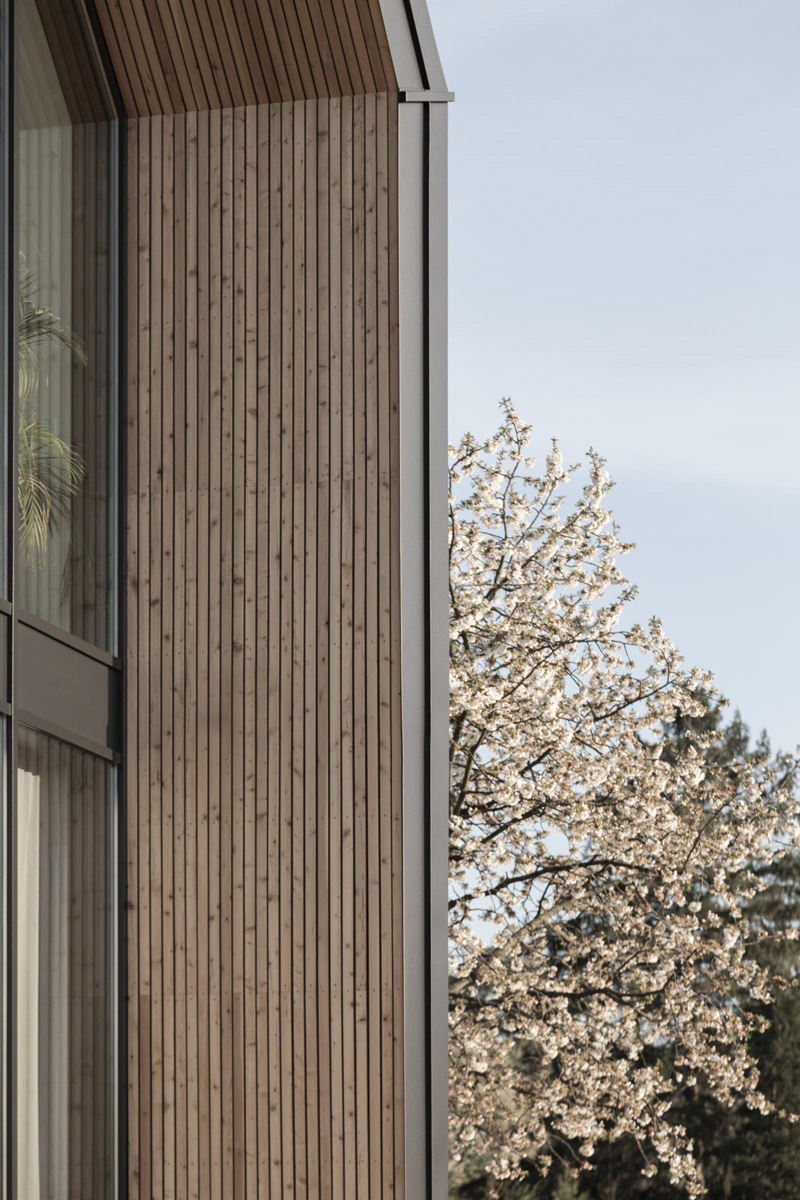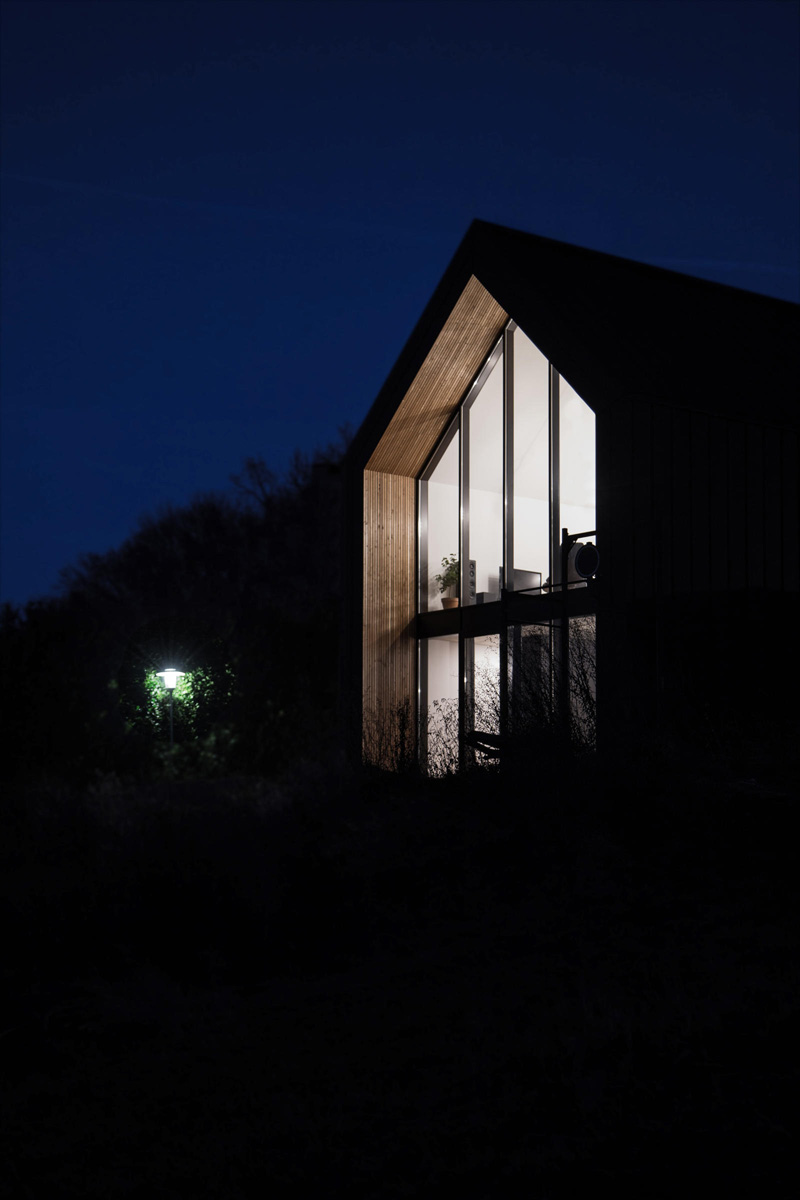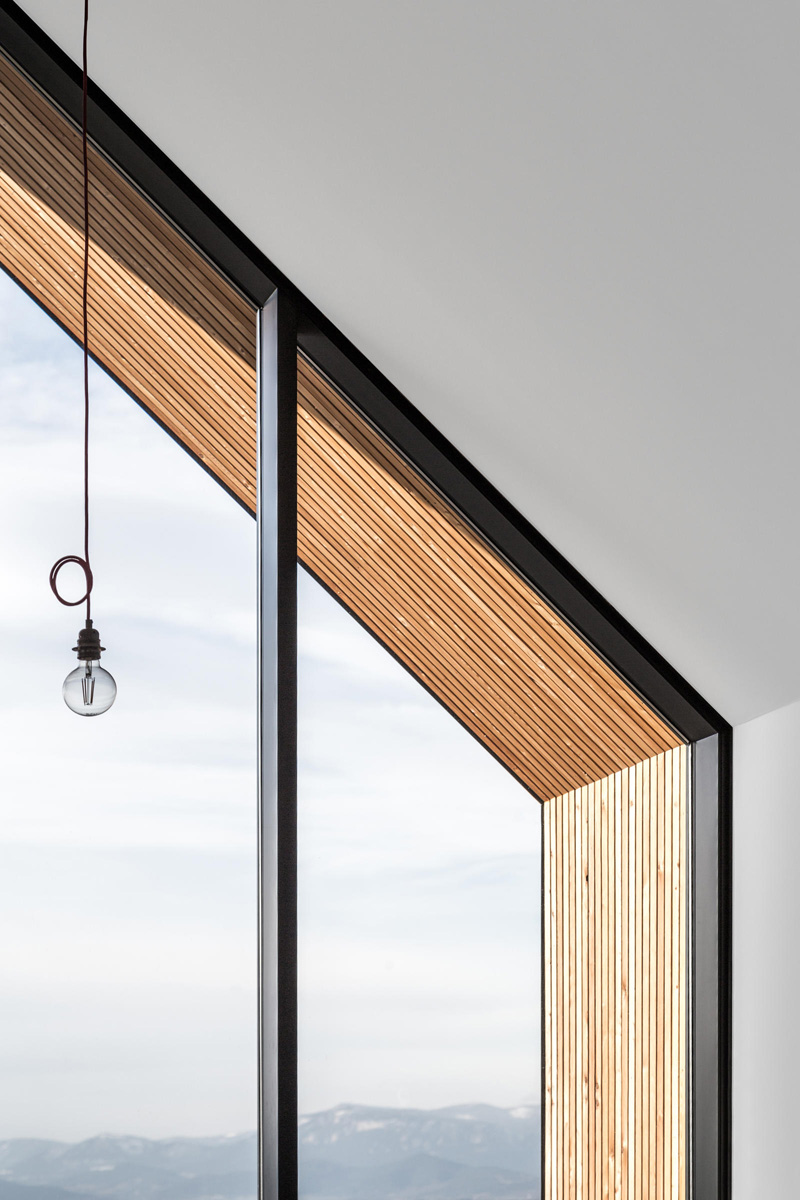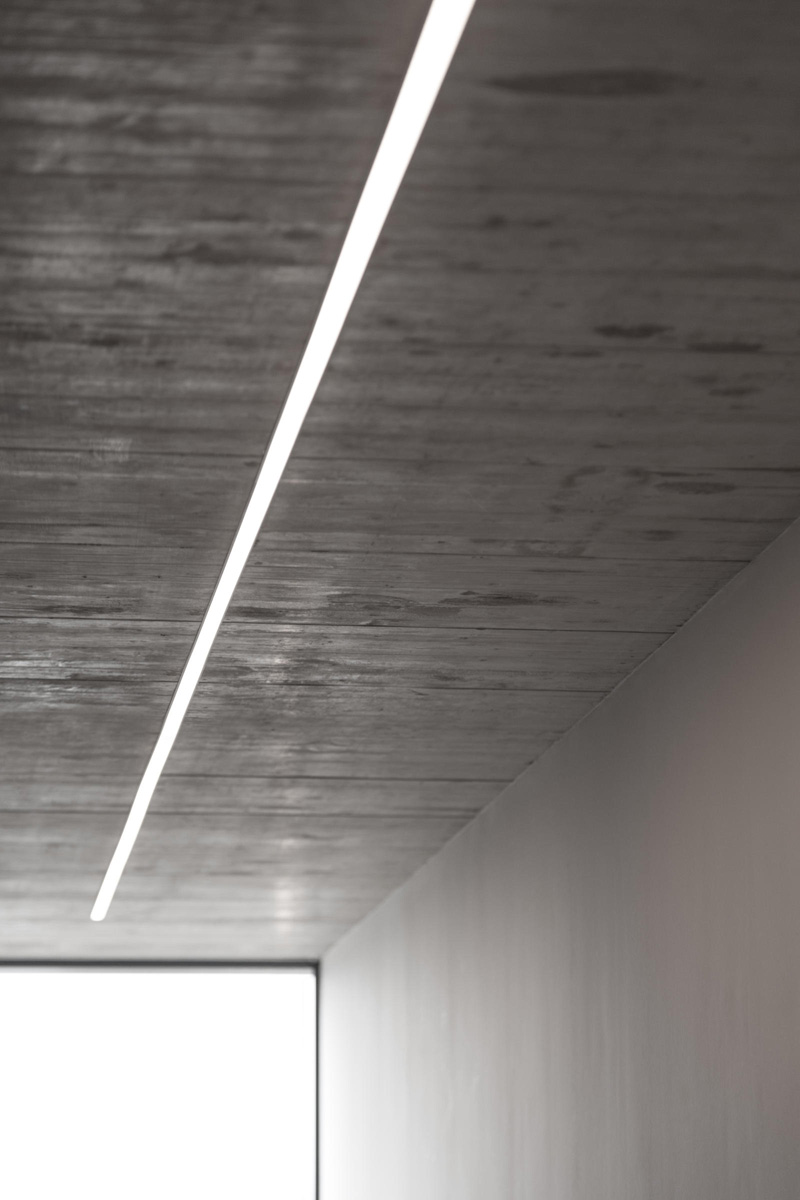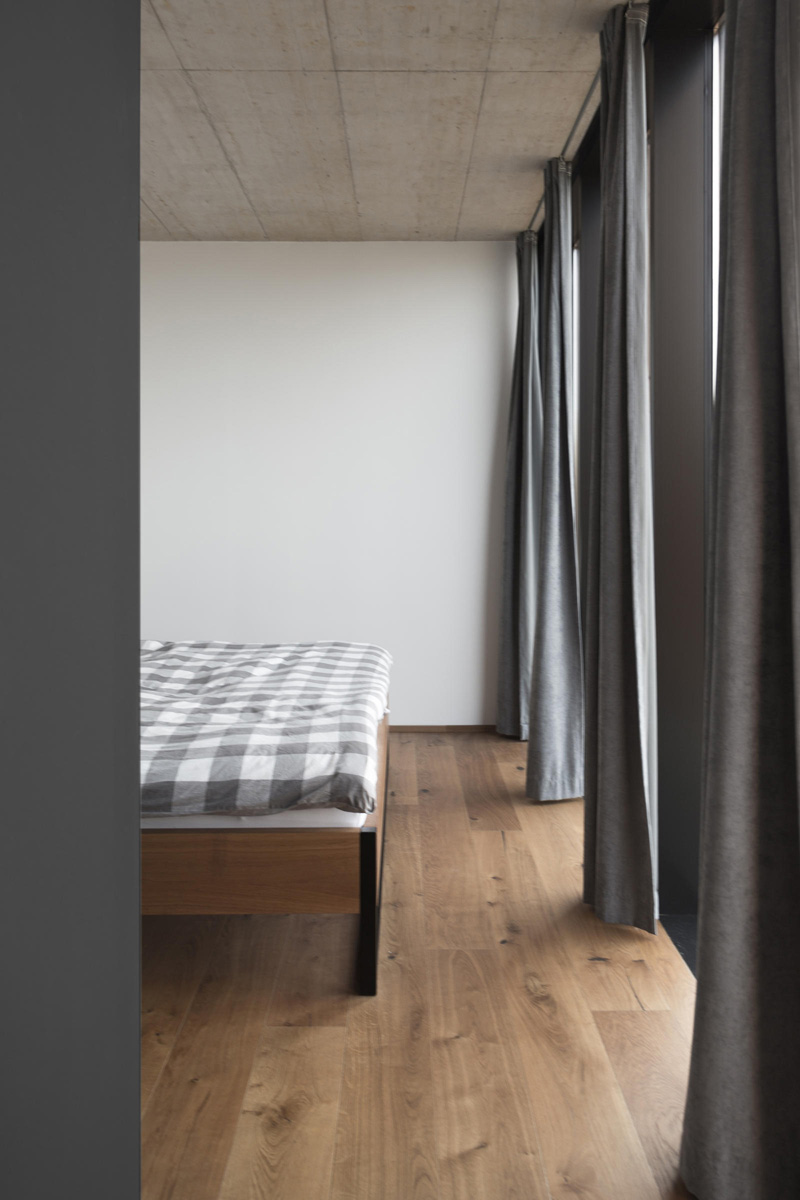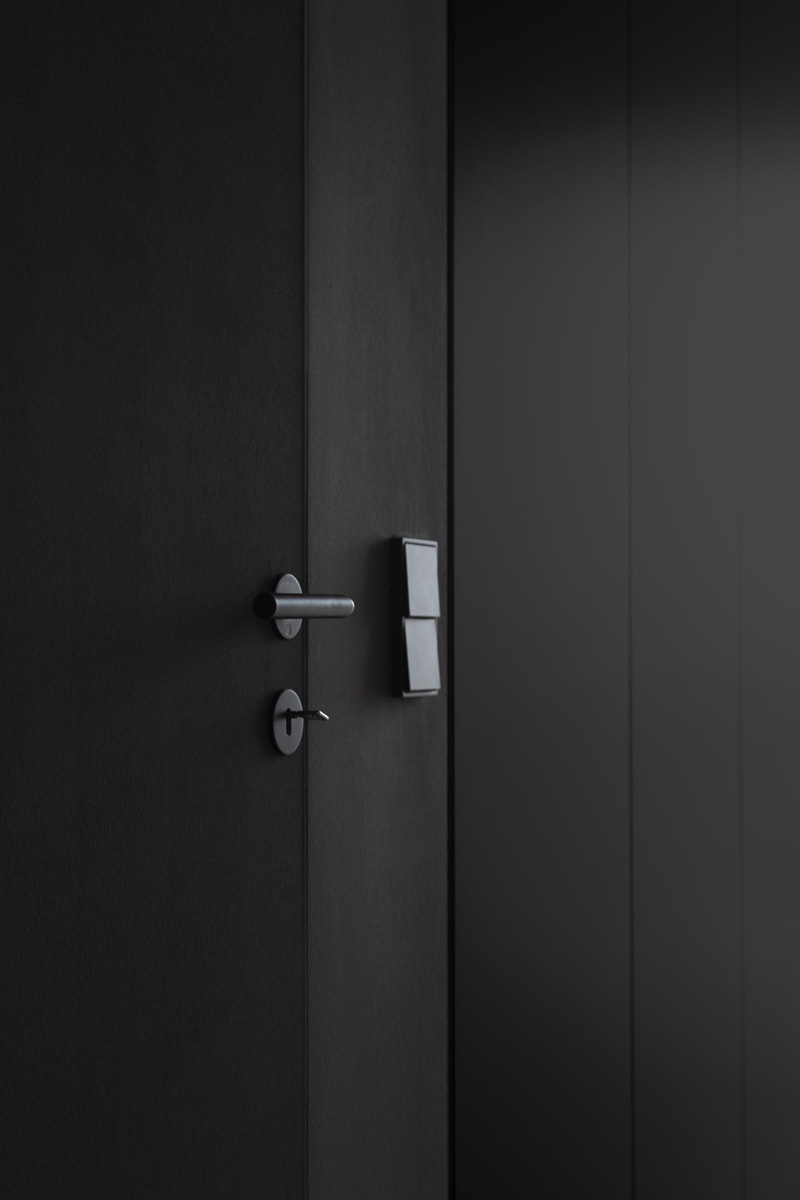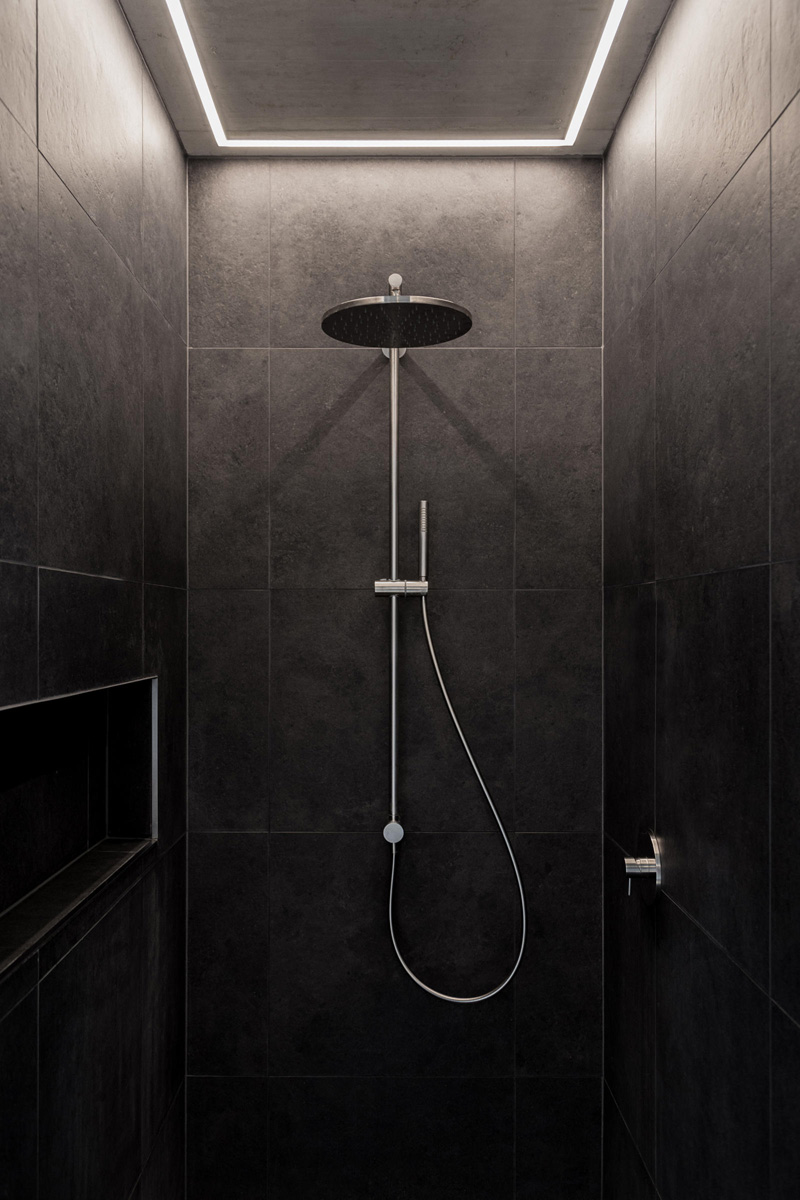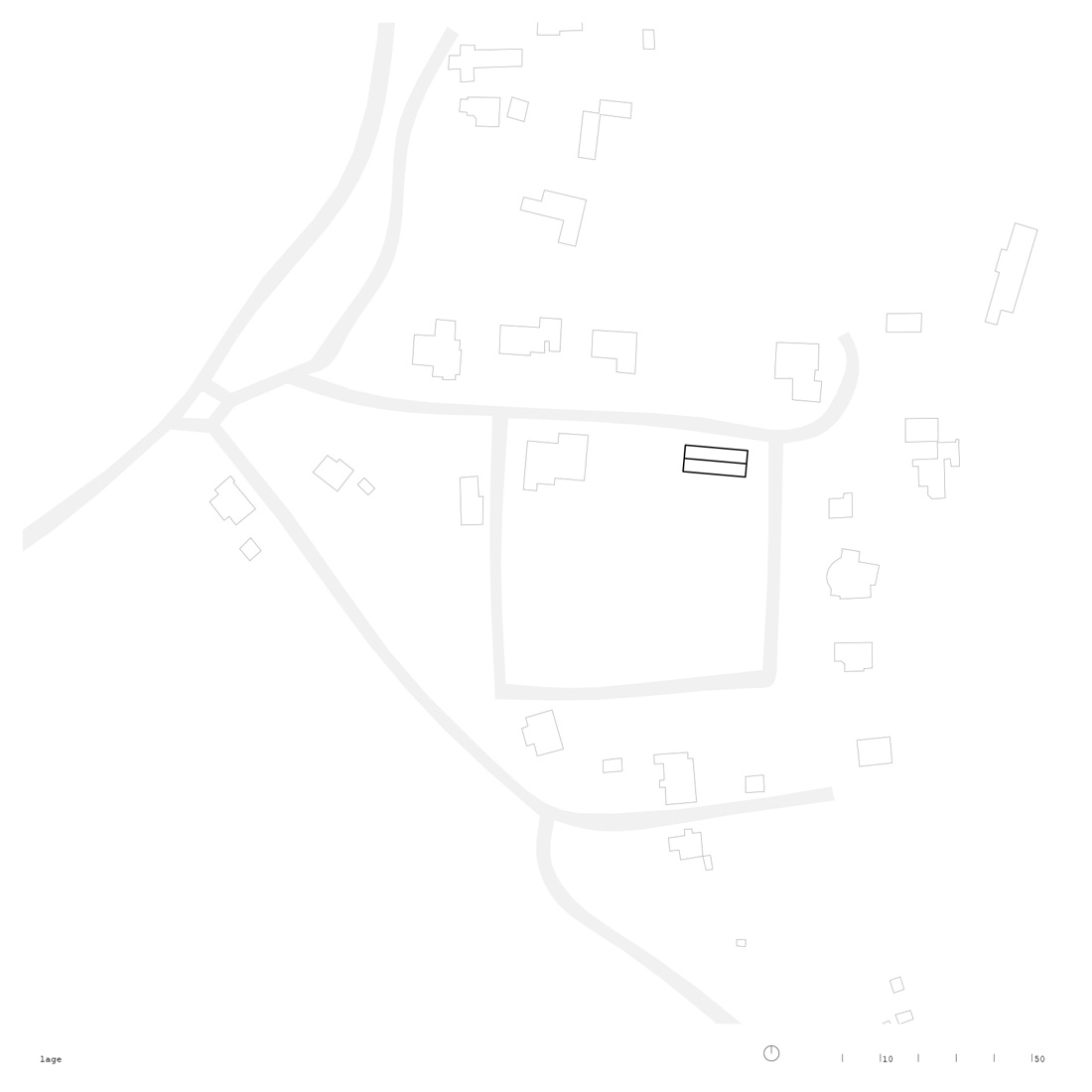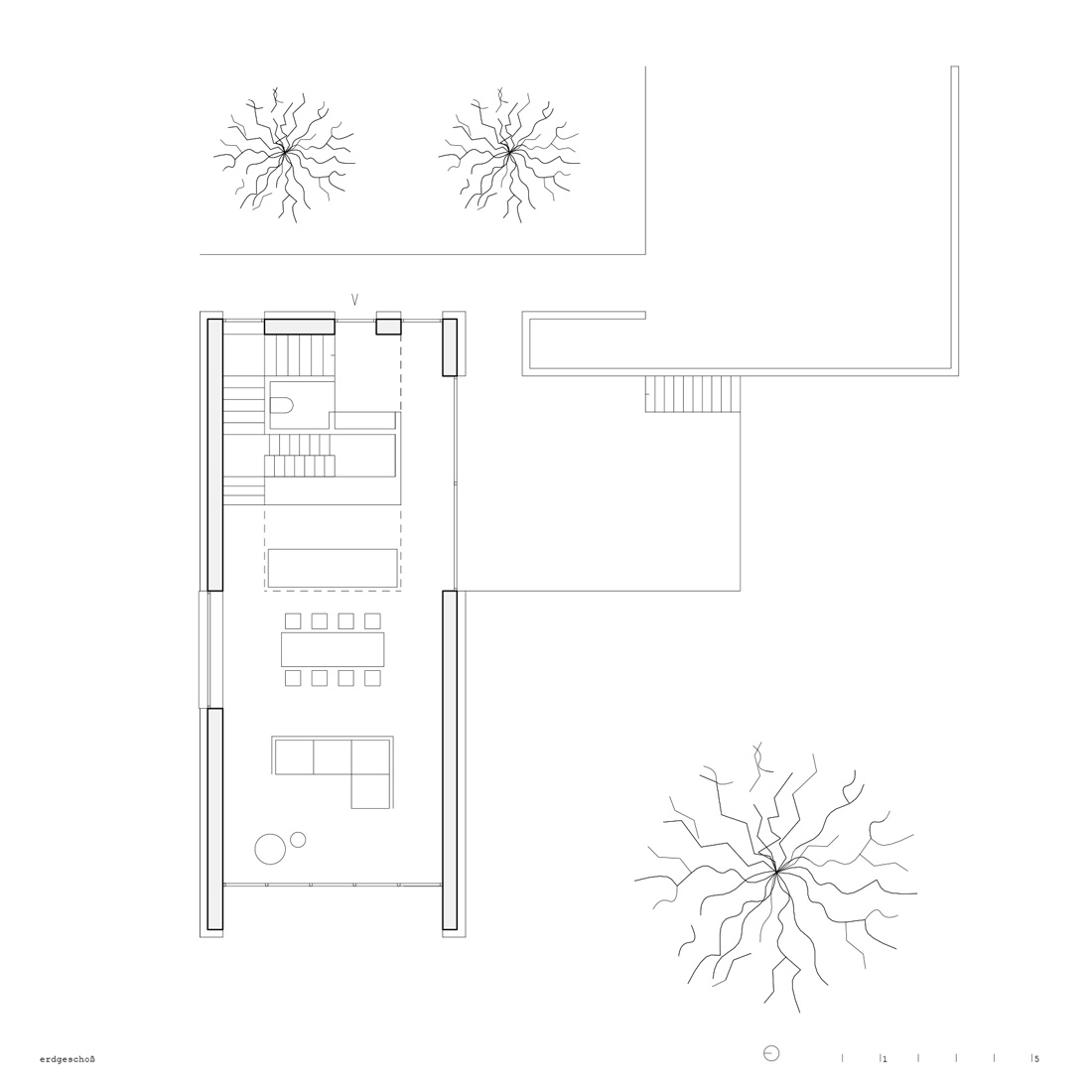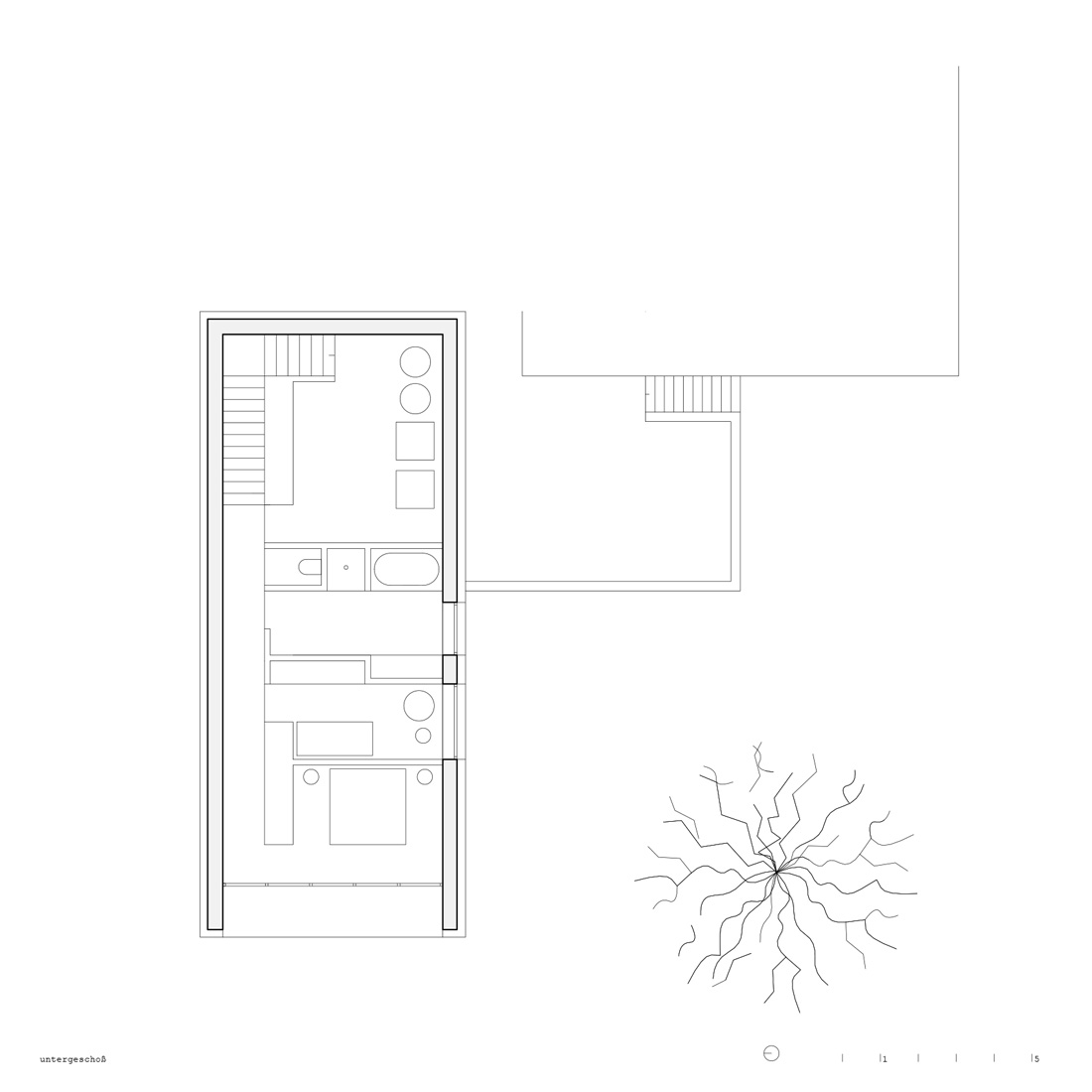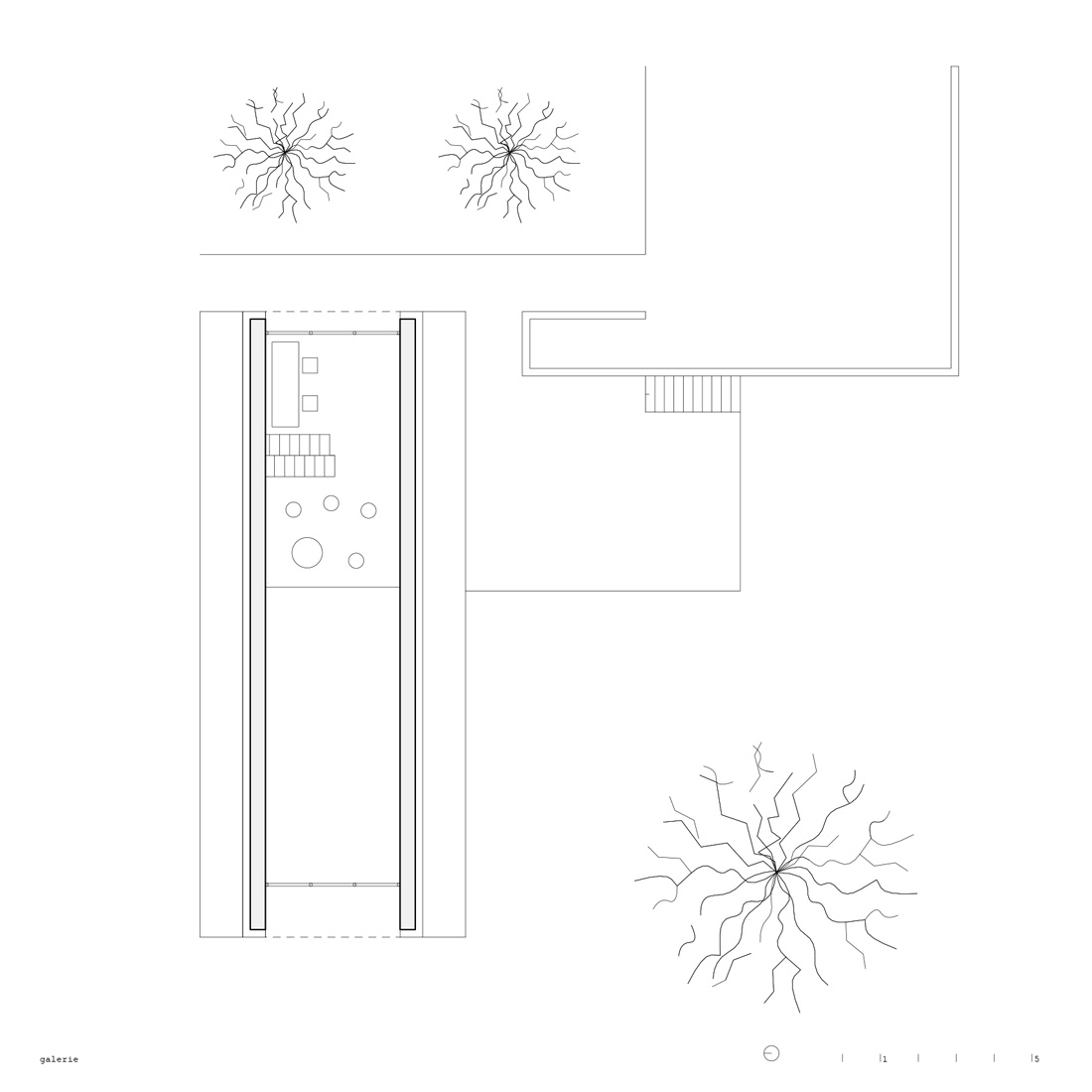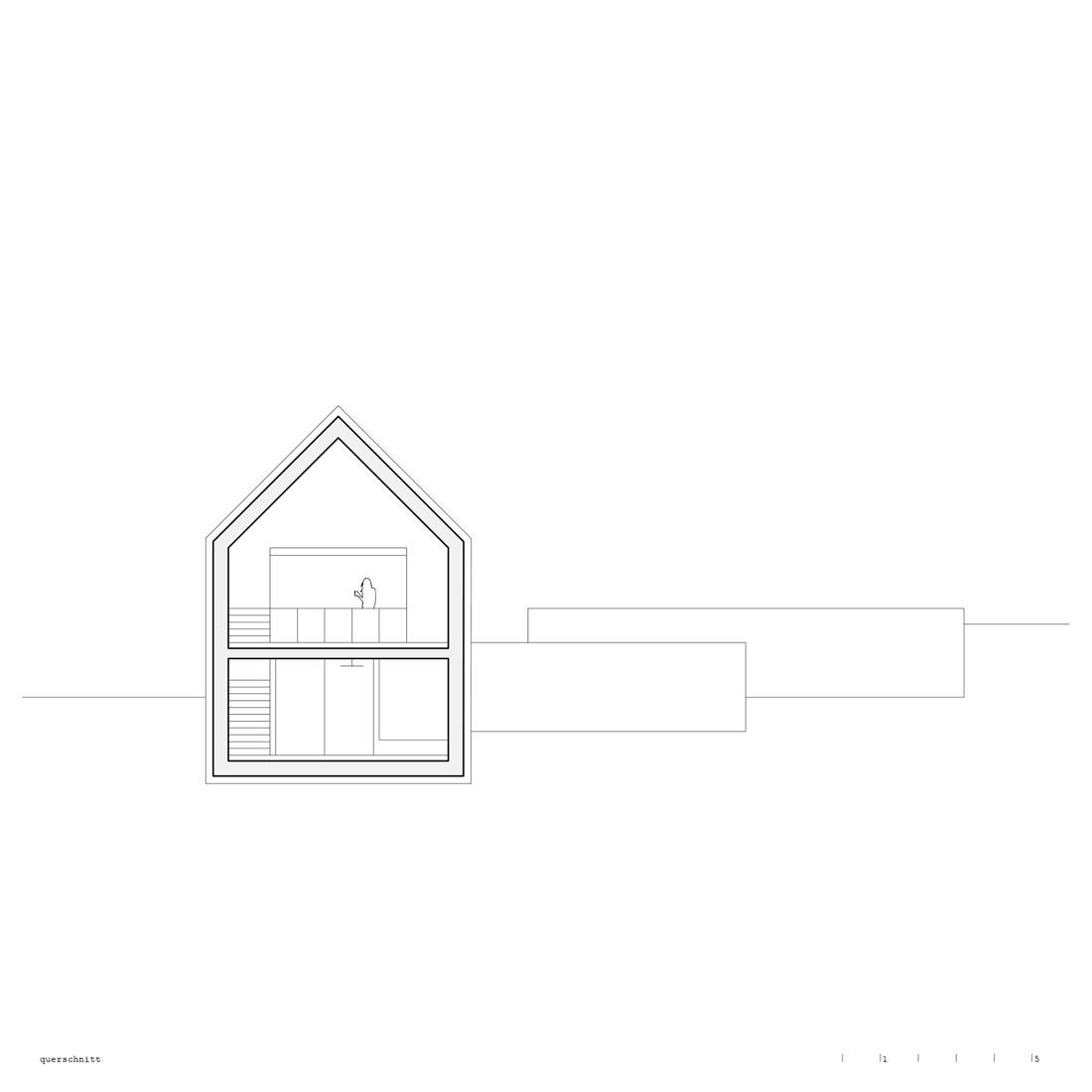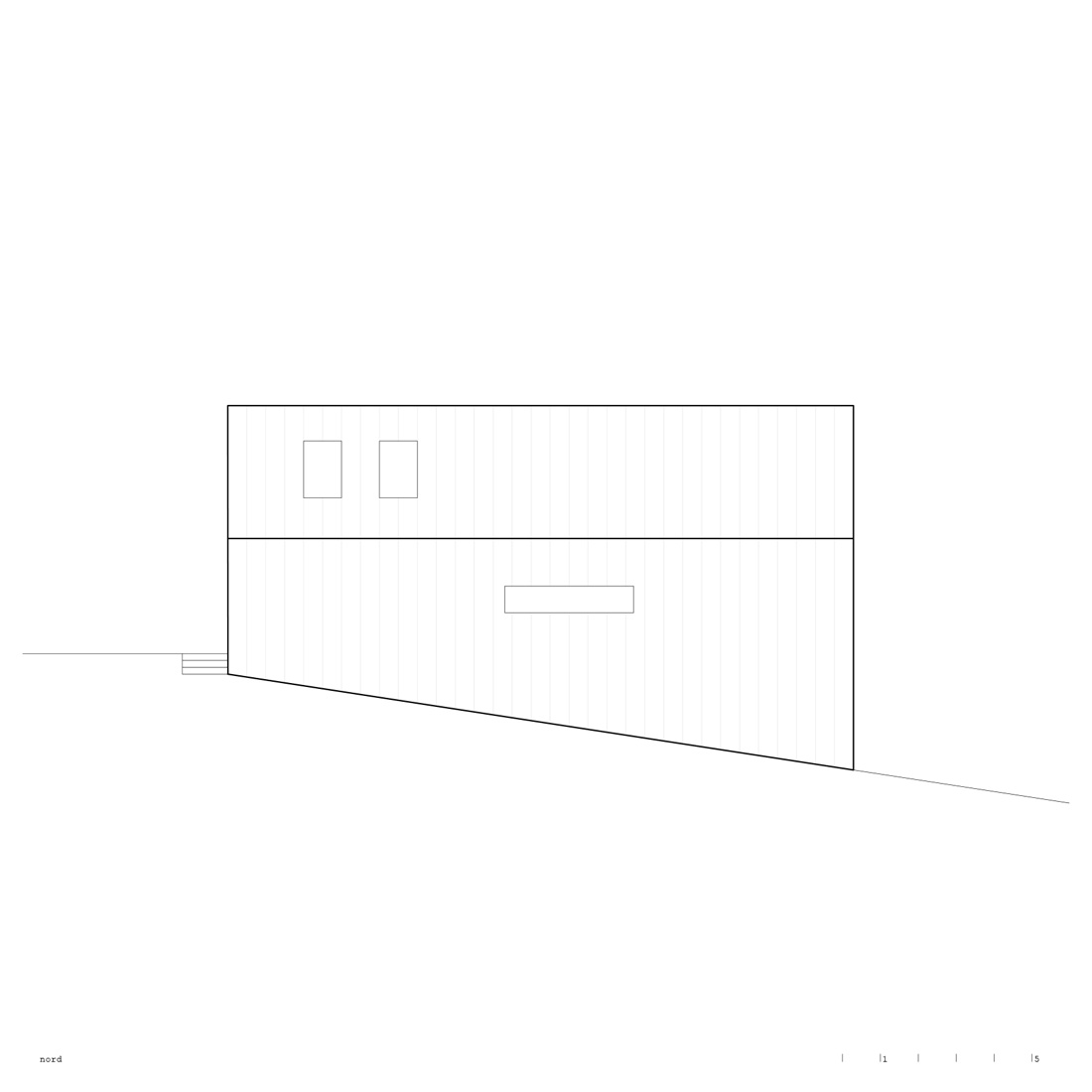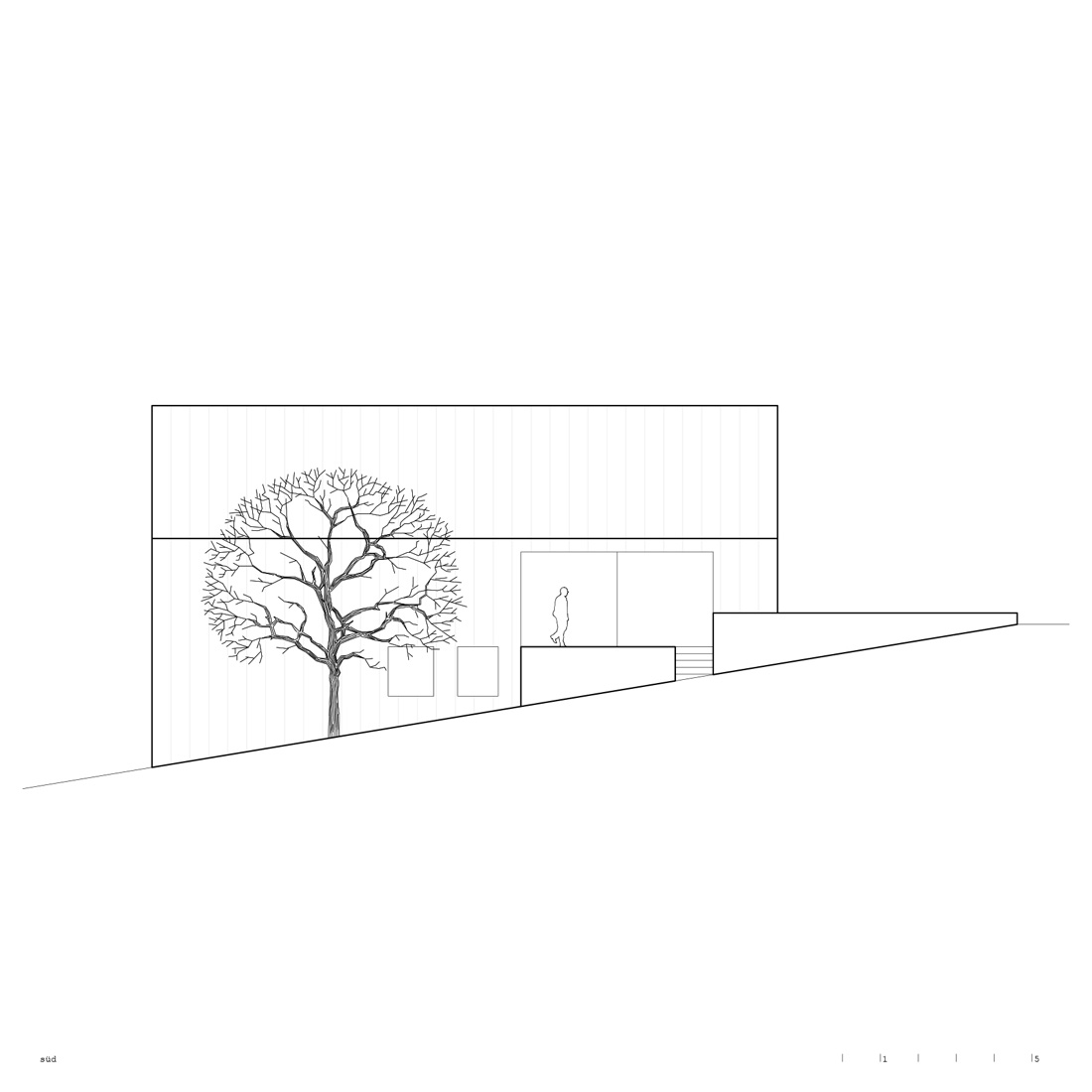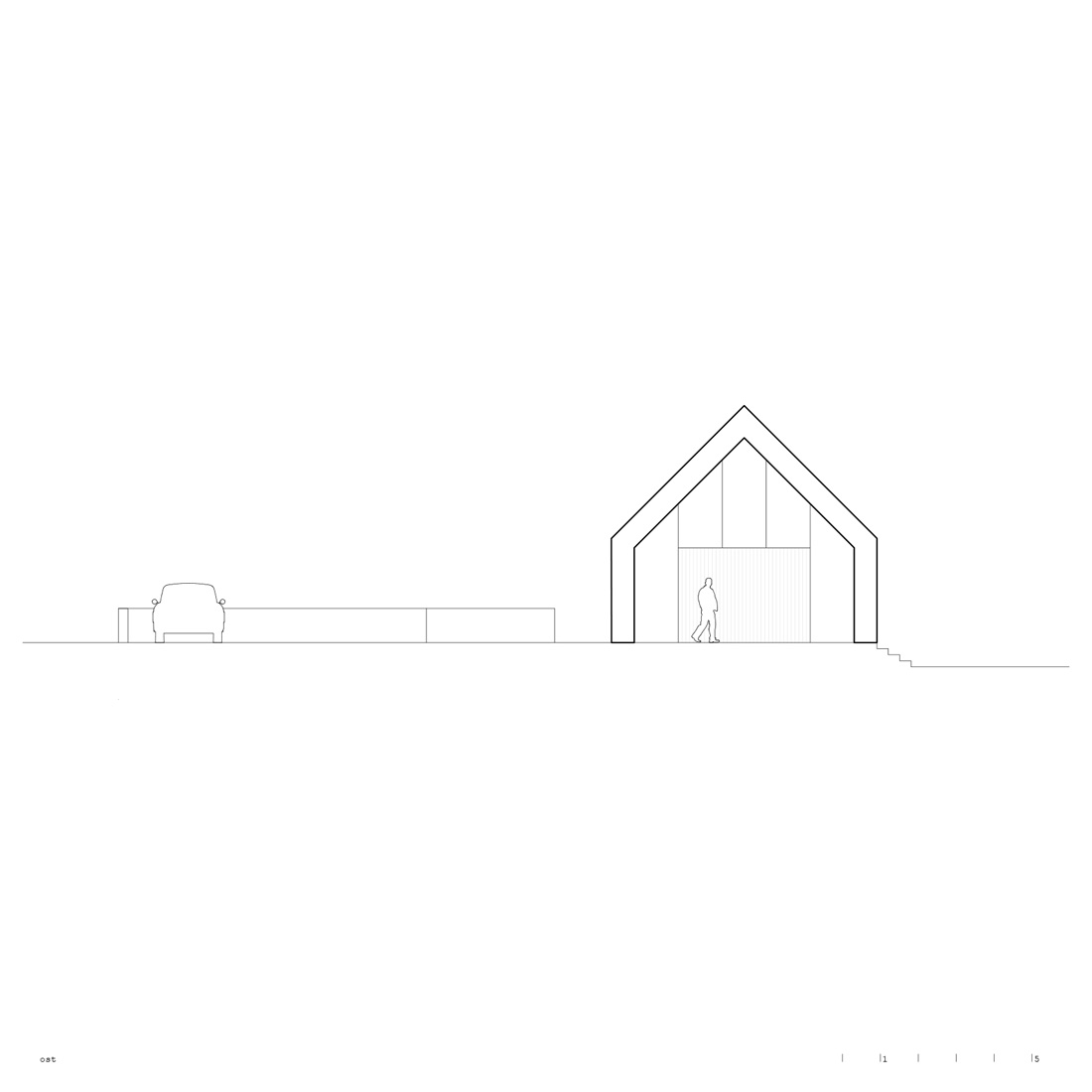 Credits
Architecture
STEINBAUER architektur+design
Client
Private
Year of completion
2020
Location
Frohsdorf, Austria
Total area
170 m2
Site area
960 m2
Photos
STEINBAUER architektur+design
Project Partners
PREFA Aluminiumprodukte GmbH, Steidler Gesellschaft m.b.H.
Related posts
Powered by