Beaver Center is intended for observation and presentation of nature along Sotla river, in terms of education, scientific research, and tourism. It is located next to SLO-CRO border, along dried-out Vonarsko or Sotelsko lake, which became a unique nature reserve. Architecture follows the natural topography that falls from road towards dry lake depression and active river canal. Eastern longitudinal façade leans against terraced entrance platform so the building partly levitates over the slope.
Architecture is conceptualized on the theme of `eco-educational research and tourist station`, with transitional platforms with a central viewing staircase – a tower and a circular viewing platform on the roof. One enters four separate program sections from the open circular corridor: info-point and café terrace, office with balcony, a lecture hall with cabinet and terrace, thematic exhibition center. Openings and glazings are sequencing the views from open and closed spaces.
Construction above foundations is wooden. Layered but compact architectural image with wooden platforms, wooden façade and wooden interior, which are textured with rhythms and raster, interprets vernacular architecture and relates to landscape.
What makes this project one-of-a-kind?
The project connects the two rural-touristic and several state-border locations in eco-tourist and culturally-social concept, by minimal impact to the natural habitat, using contemporary full-wooden-eco-architecture to engage and attract visitors and involve public in social and educational activity giving them unique spatial and architectural experience.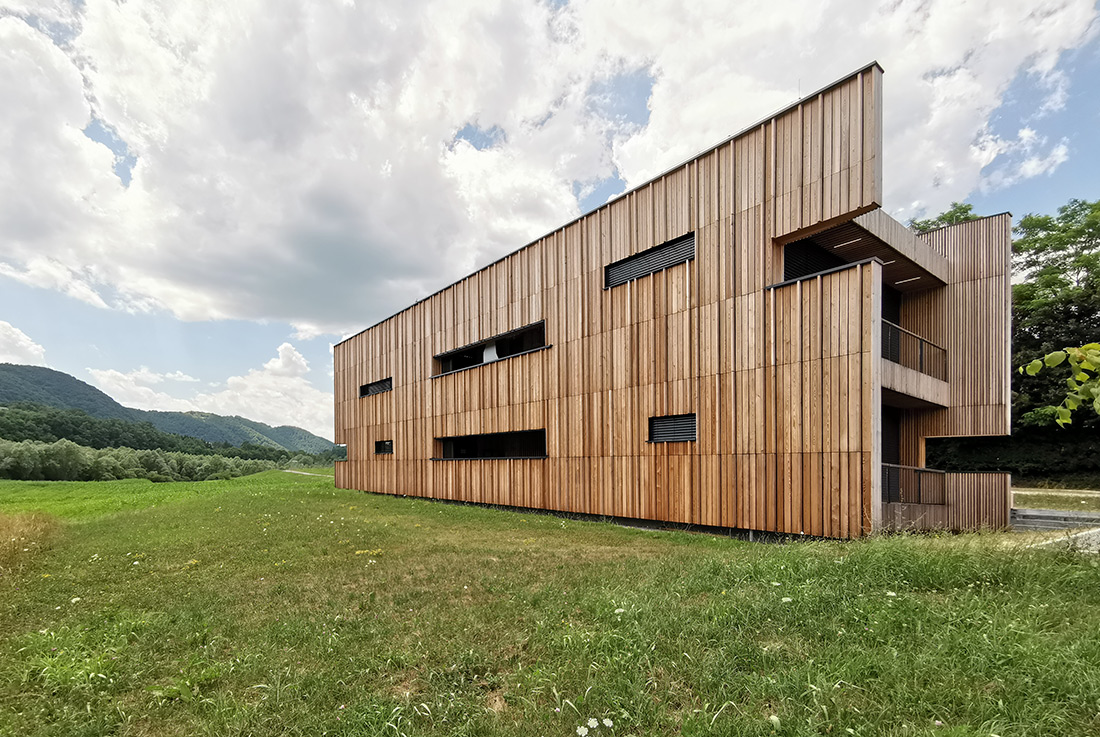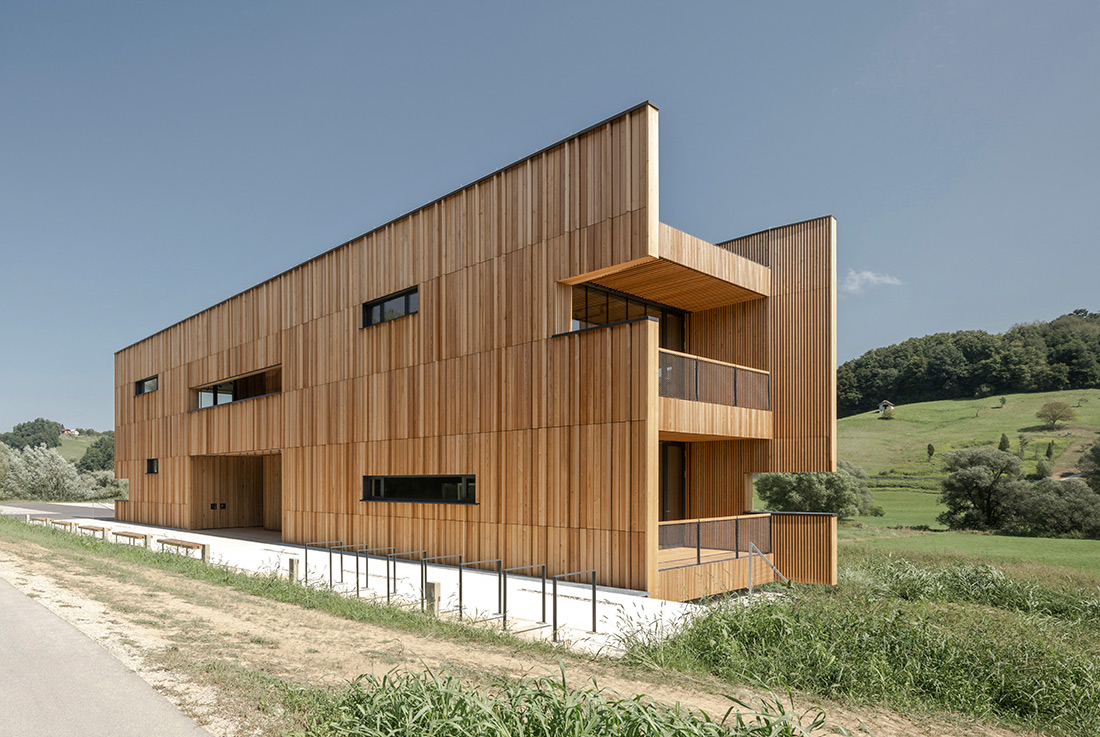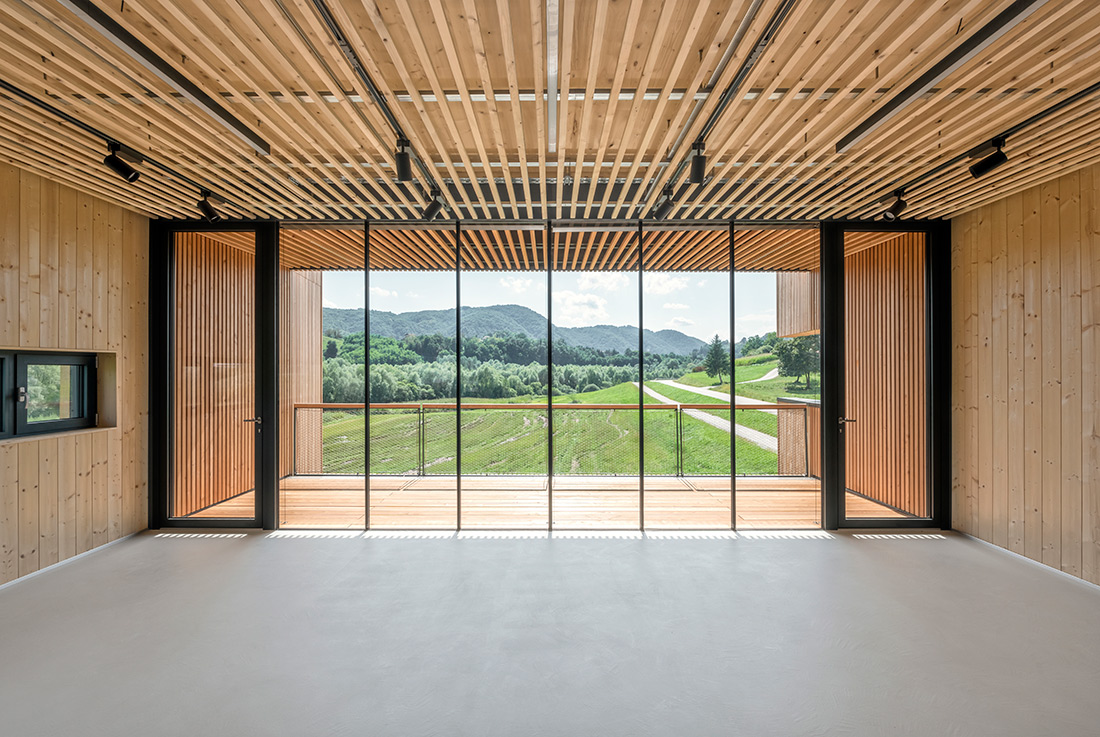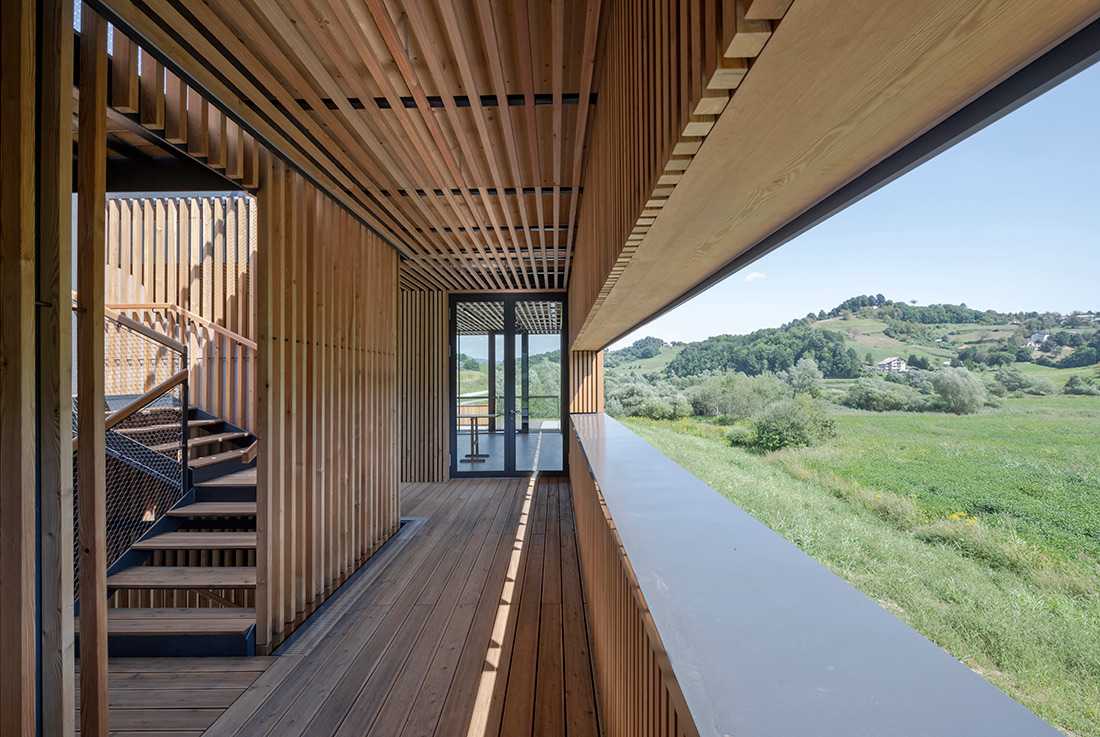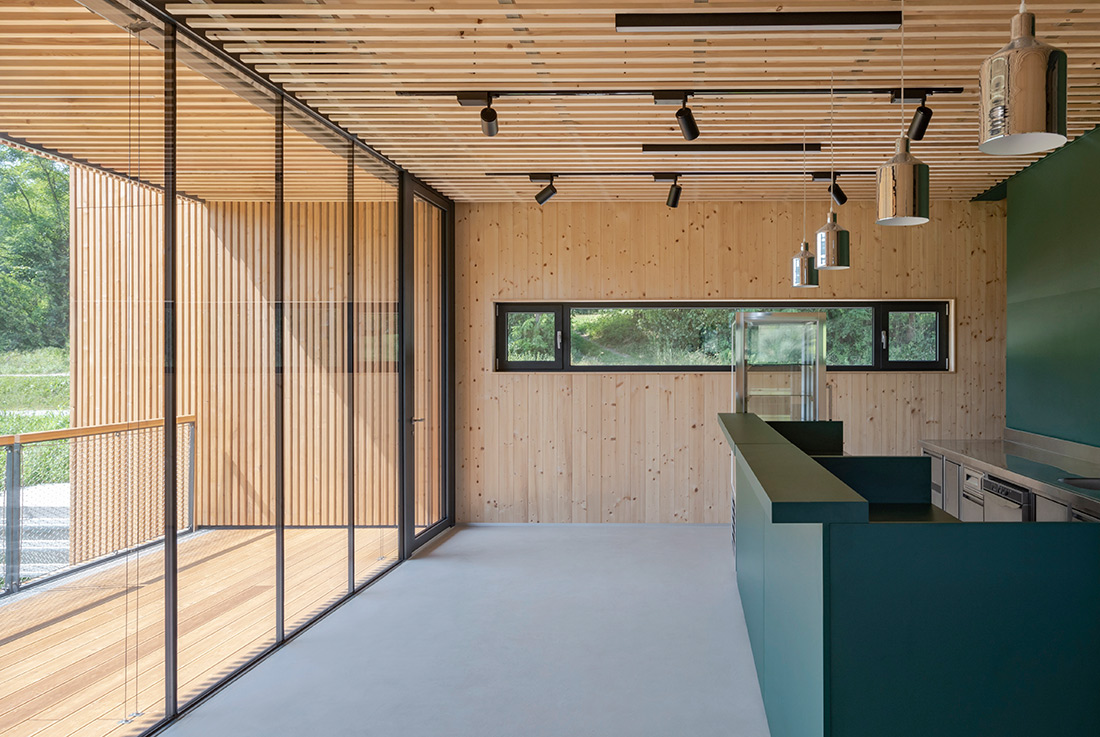 Credits
Architecture
Strehovec arhitekt in Ravnikar Potokar biro; Andrej Strehovec, Robert Potokar
Main contractor for wood construction
G.E.S.
Client
Občina Rogaška Slatina
Year of completion
2020
Location
Nimno, Slovenia
Total area
400 m2 (netto), 2 stories (P+N) and roof terrace
Site area
2.500 m2
Photos
Virginia Vrecl, Andrej Strehovec
Project Partners
GT Gorsko, Lesam, Žoli sport, KTI d.o.o., Tehrol, Ikea, Panles, Marazzi, V-TAC, C&P inženiring, HASSLACHER Holding GmbH
Related posts
Powered by