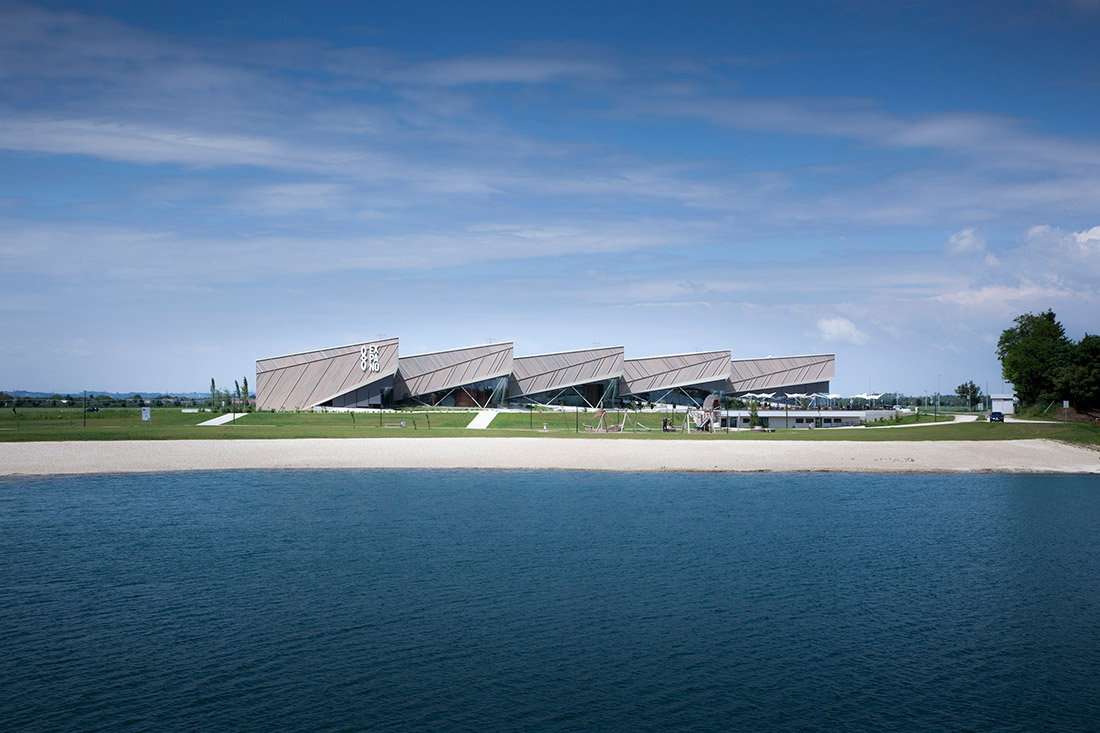 Originally designed to represent Slovenia's mountain silhouette and country's diversity for the EXPO 2015 in Milan, the reconstructed pavilion now serves as a "Door to the Pomurje Region" in Murska Sobota. The Expano pavilion is comprised of four main complexes that differ according to their purpose and content. You have the exhibition area (insight into the Pomurje experience), TIC (info center), bar (taste of the best what the Pomurje culinary world has to offer) and shop for products of Pomurje.  With Italy being the third largest investor, second most important trade partner, and biggest source market of tourists in Slovenia, representing the country well at the Expo 2015 convention in Milan was of great importance. An equally complex and dynamic timber construction was chosen for this purpose, with its angular appearance reminiscent of the Slovenian mountain landscape and its terrain diversity, landscape design as a reminder of cultivated fields while the wooden facade is reminiscent of leaves' surface and structure.
As it was being rebuild in Murska Sobota the pavilion kept its attractive exterior appearance. The interior was adjusted due the new use of the building and demands for more capacity. The vast new location by the lake emphasizes the dynamic of the building even more – the pavilion takes different shapes depending of the viewer's standpoint due to its playful design.
The timber skeleton construction is supplemented by loadbearing elements made of cross-laminated timber. The use of wood for the facade and the structural system emphasizes Slovenia's identity as one of the most forested countries in Europe.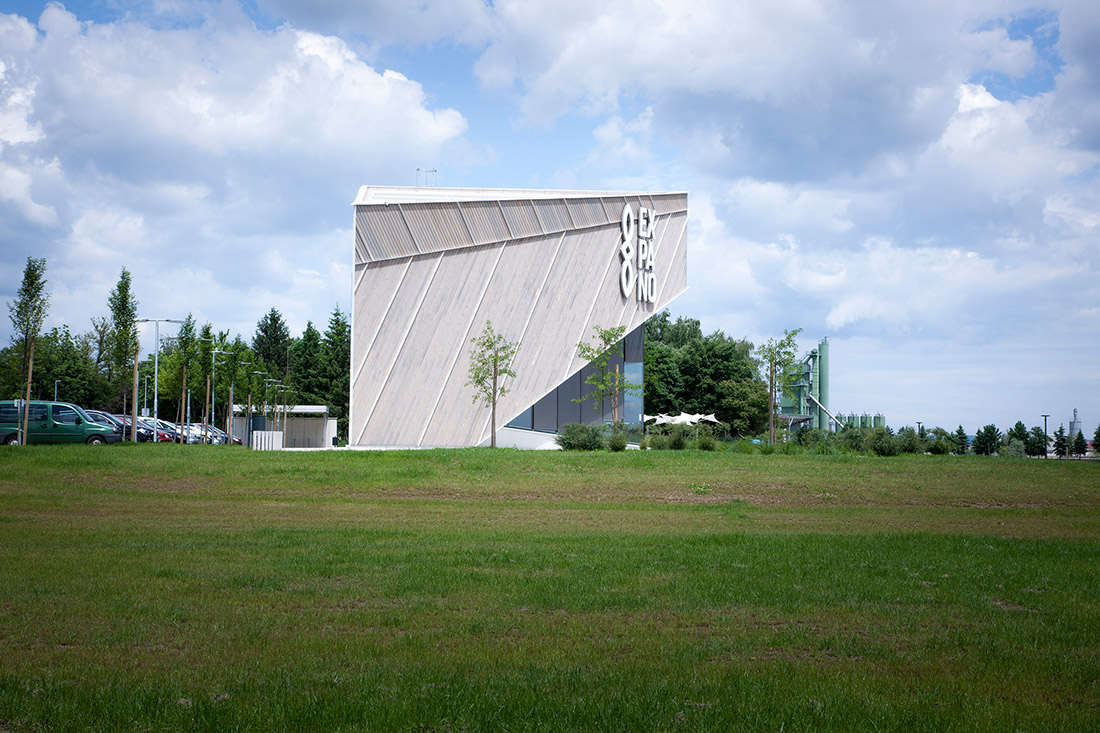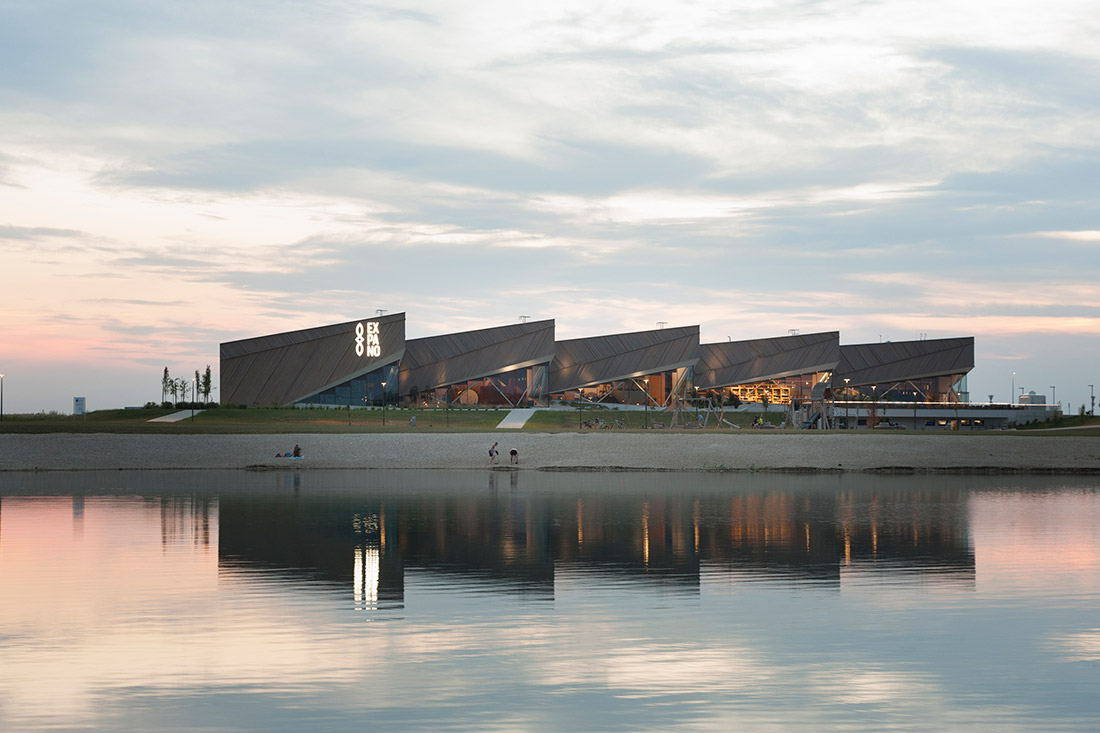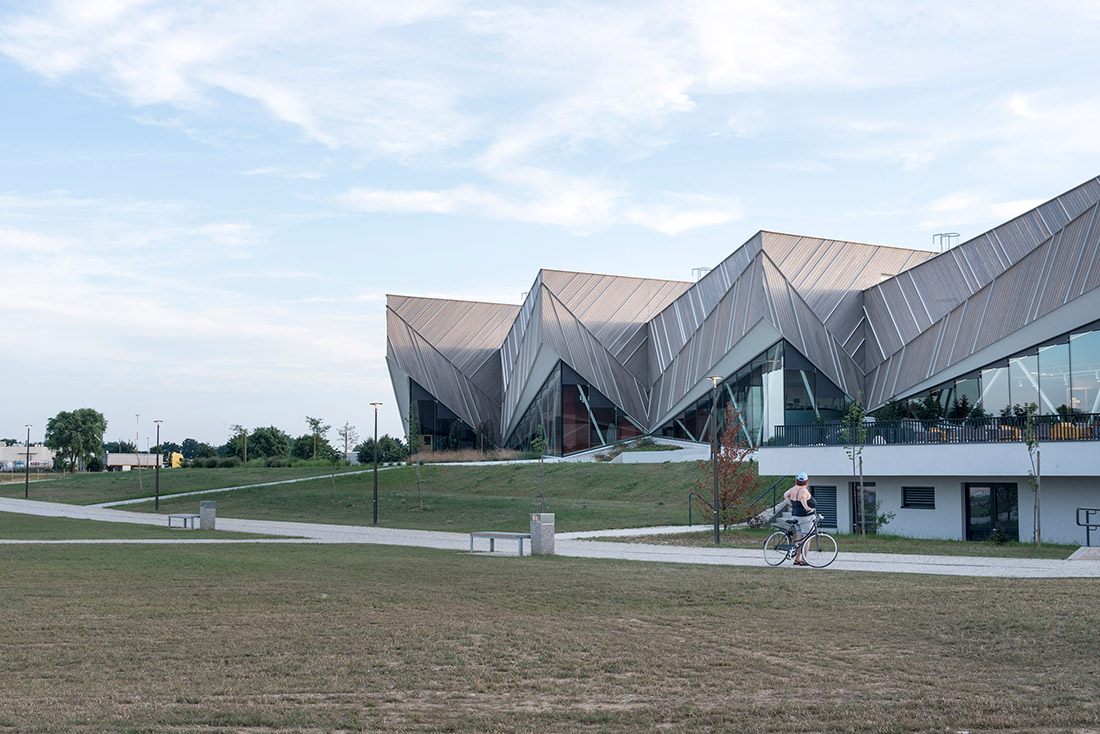 About the authors:
SoNo architects unites a new generation of Slovenian architects in order to create modern, high-quality architecture designs that emerge as a mix of architectural theory, study and research of the sites' characteristics, innovations and testing of new materials and construction methods.
Our typical architecture displays itself as a complex, unconventional structure that strides to be placed into the landscape as best as possible, satisfying the client's needs and desires, efficiently including natural resources which is reflected in the innovative floor plan solutions.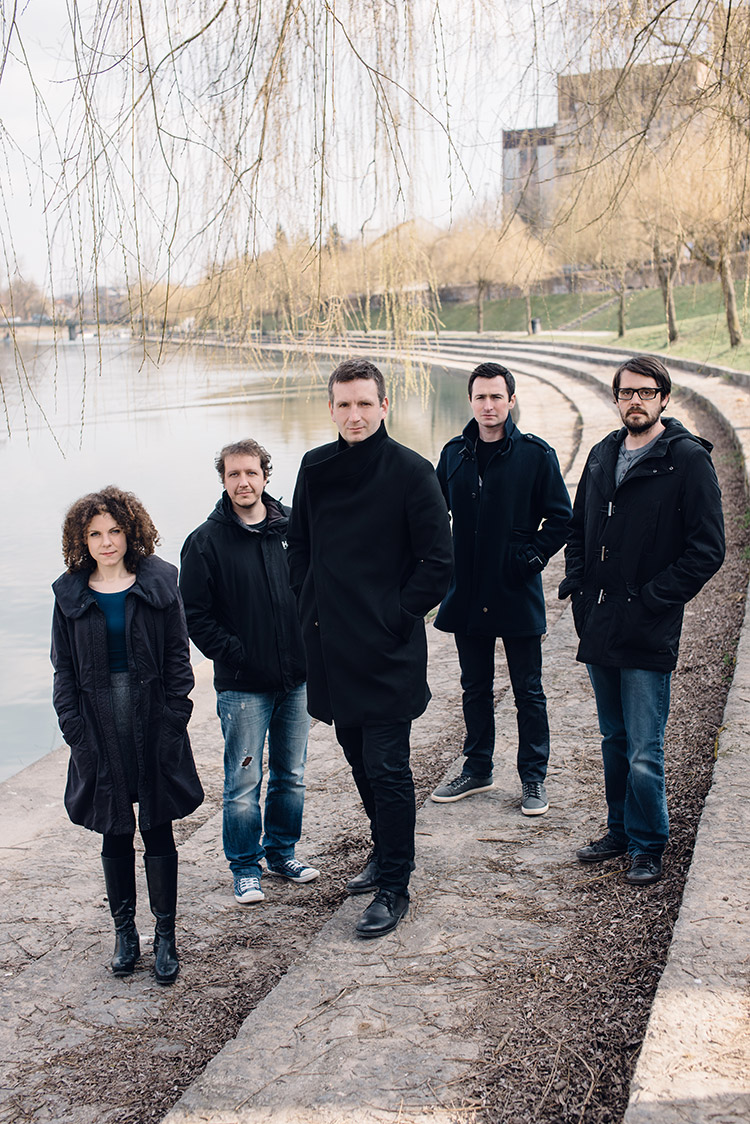 FILE
Authors: Edvard Blažko, Marko Volk, Nina Tešanović, Nejc Batistič, Samo Radinja; SoNo arhitekti
Main Contractor: Lumar IG d.o.o
Client: Mestna občina Murska Sobota
Photos: Janez Martinčič
Location: Murska Sobota, Slovenia
Year of completion: 2019
Text provided by the authors of the project.