Having deprived the industrial buildings built in the 80's of their "frills", a well proportioned, childishly simple HOUSE was created at the very end of a quiet cul-de-sac in the 12th district of Budapest. The mass of the architectural design studio is highlighted by the black glittering patina of the natural slates covering both the outer walls and the roof. The building reveals at the crystal-shaped endwalls designed to contrast with the foregoing, where the light of the low sun rising in the east in the morning and setting in the west in the afternoon passes across the house.
The transparent floor plan which is functional to the extreme, the materials and colors used in the interior are designed to foster the creative, collaborative working style. It is the open-plan office space that shows the HOUSE with all its "genuine" structures and surfaces. Here, the exposed concrete structures, remnants of the industrial past, surfaces covered by scraped texture render and painted by whitewash, tie rods, and the geometric lines of the newly designed blade-sharp acoustic suspended ceiling nicely harmonize with the soft fitted carpet.
The boldly theatrical burgundy soundproof curtain is an interior design gig but at the time of discussions, it separates one of the meeting rooms from the work stations in the large space.
What makes this project one-of-a-kind?
In a prominent green area of Budapest, a dead-end street became completely sordid due to the homeless people who moved into the old, abandoned printing shop and to their "lifestyle". The reconstruction done by transforming the features of the old Swabian architecture (form and materials used) that is characteristic of the neighborhood created a value that reestablished the prime position of not only the building but the whole street.
Text provided by the architects.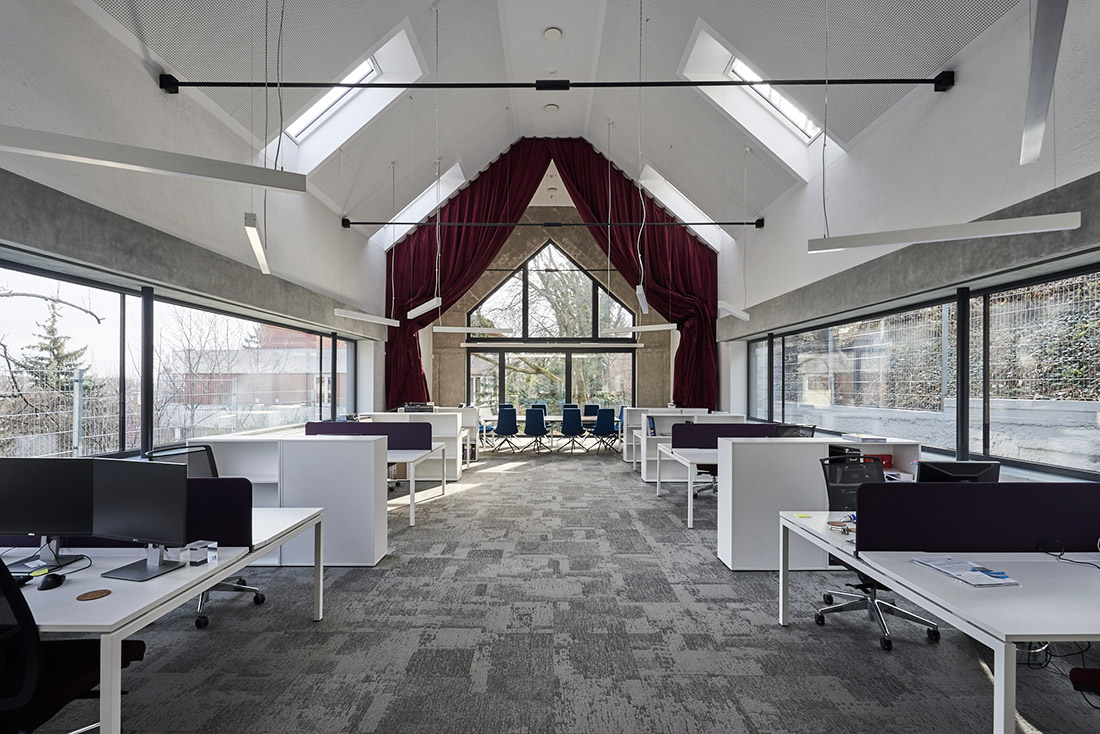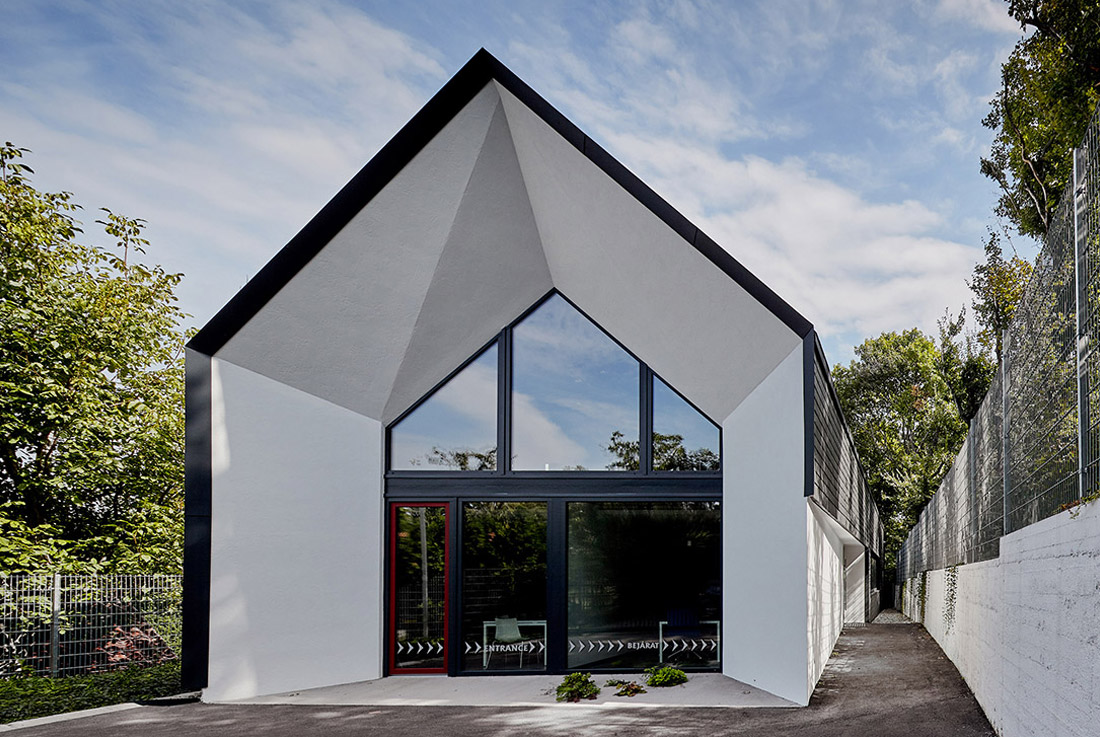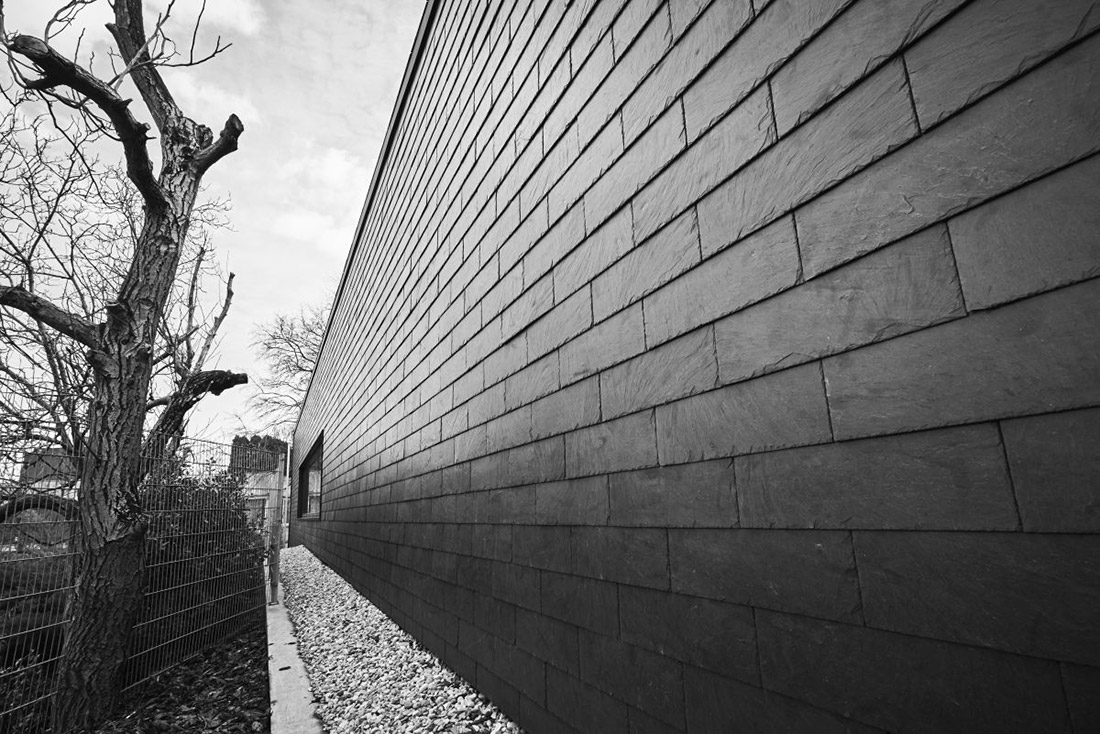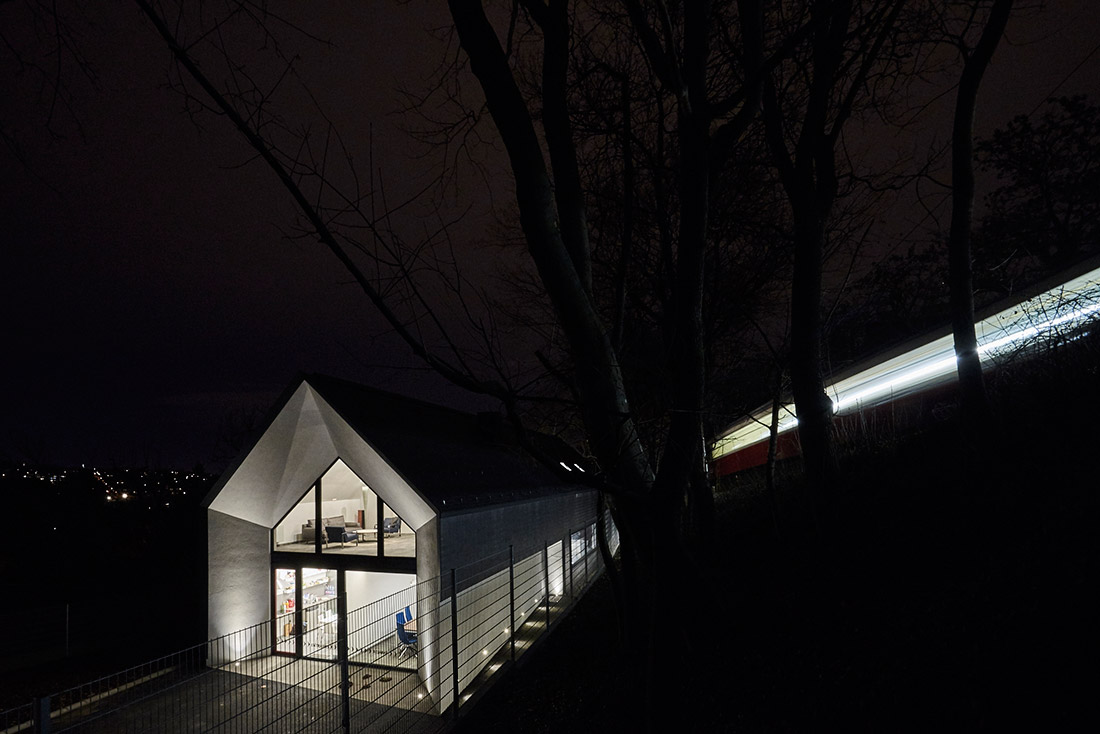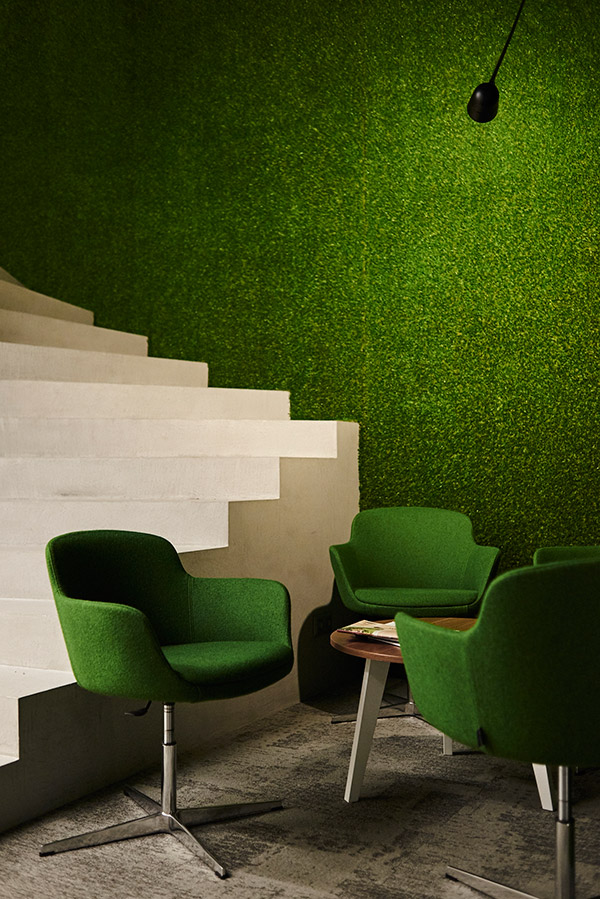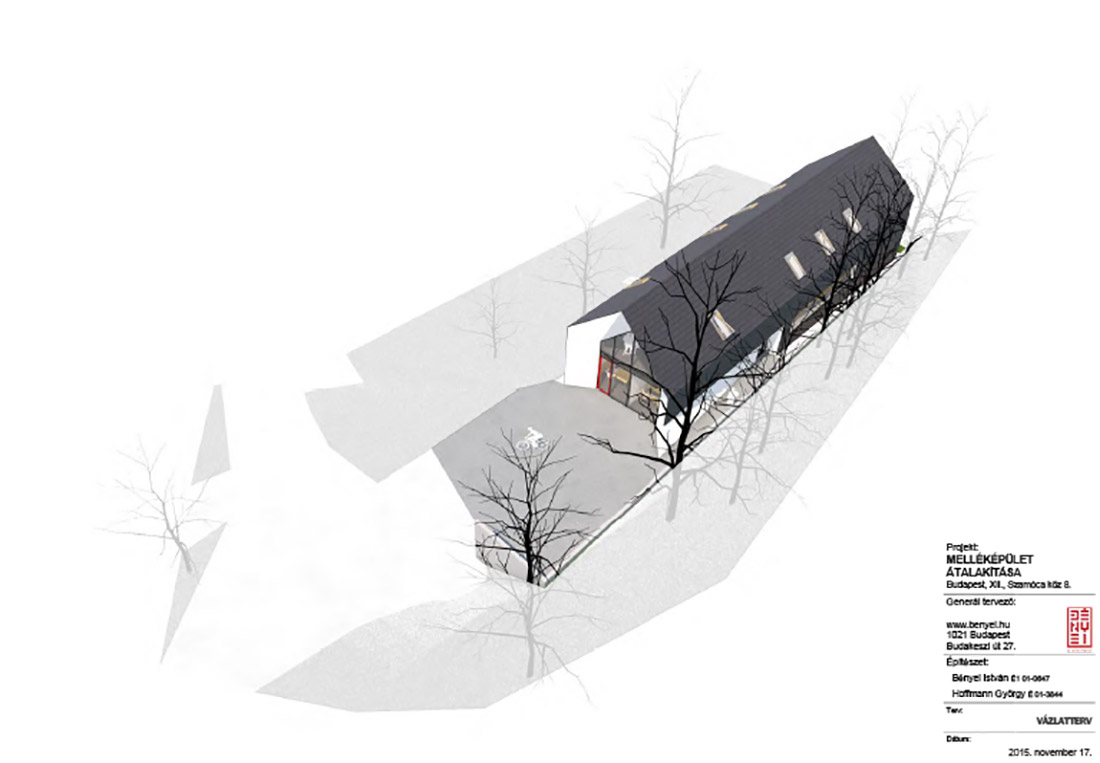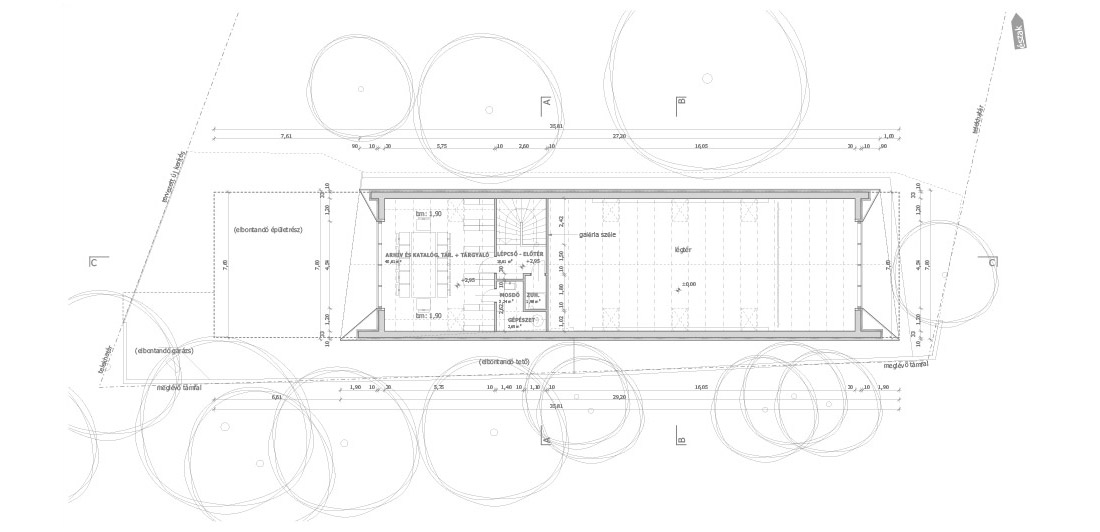 Credits
Architecture
István Bényei, György Hoffmann, Ádám Szabó
Year of completion
2017
Location
Budapest, Hungary
Area
Total area: 220 m2
Site area: 530 m2
Photos
archive of the architects
Project Partners
OK Atelier s.r.o., MALANG s.r.o.
Related posts
Powered by