GAO architects' fundamental goal was to create an interior that gently entices onlookers and potential clients while at the same time hiding them from the noisy and illuminated area of the commercial shopping centre.
This transition was made possible by the contrast and the rhythm of the facade with its interchanging transparent and full-bodied elements. We drew inspiration from the philosophical approach of Kengo Kuma, a master of Japanese architecture. Both the dim lighting and the balanced design of all special elements were used as a tribute to Asian design and its fundamental elements.
What makes this project one-of-a-kind?
The architects managed to create a beautiful oasis in the middle of the noisy and illuminated commercial shopping centre. The restaurant enables the customers to calm down, relax and forget about the stress from the busy outdoor area. The design team believes they created an interior that is as a safe haven in an otherwise chaotic environment.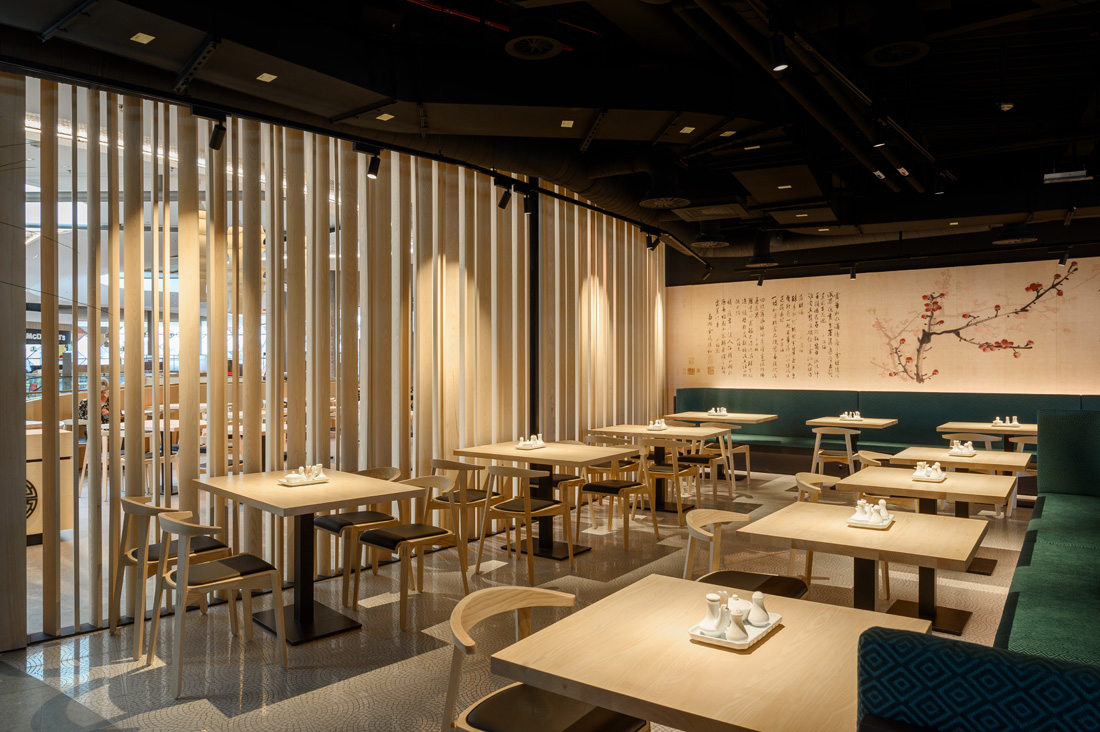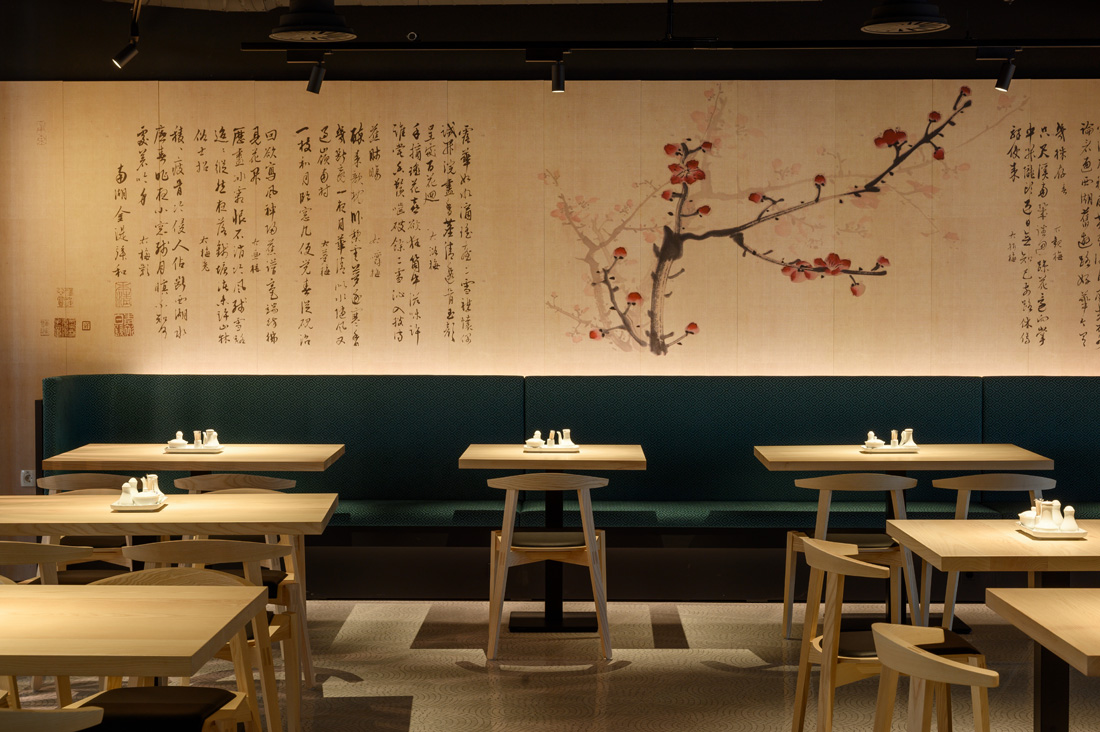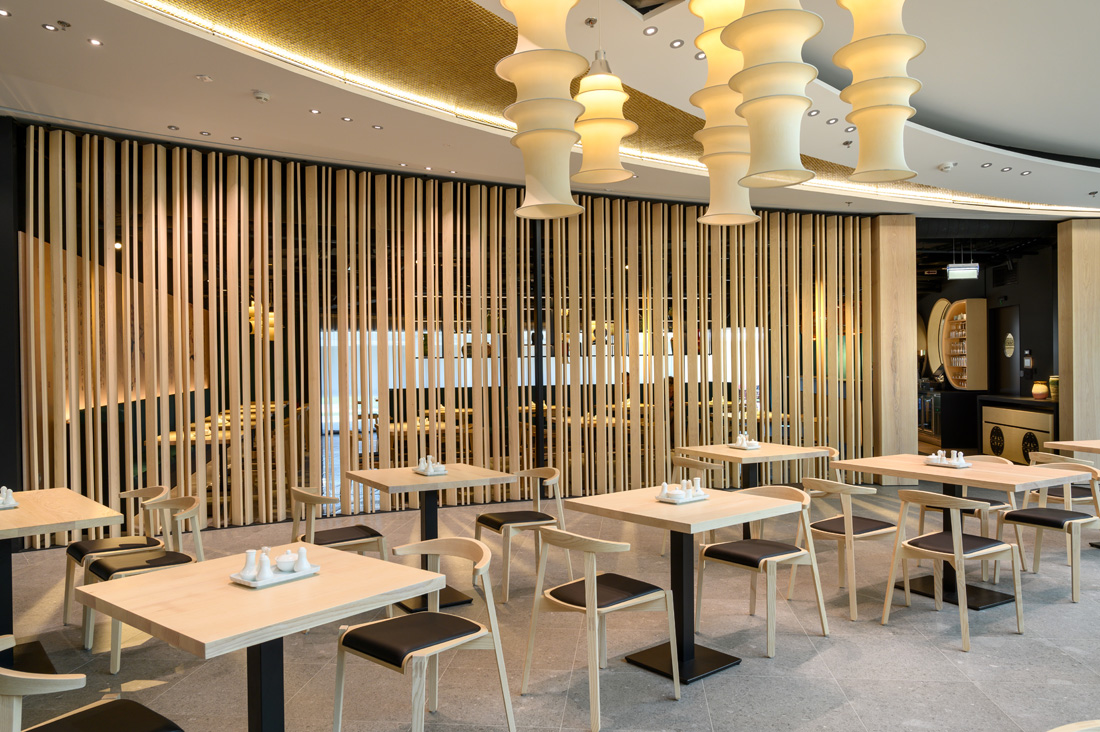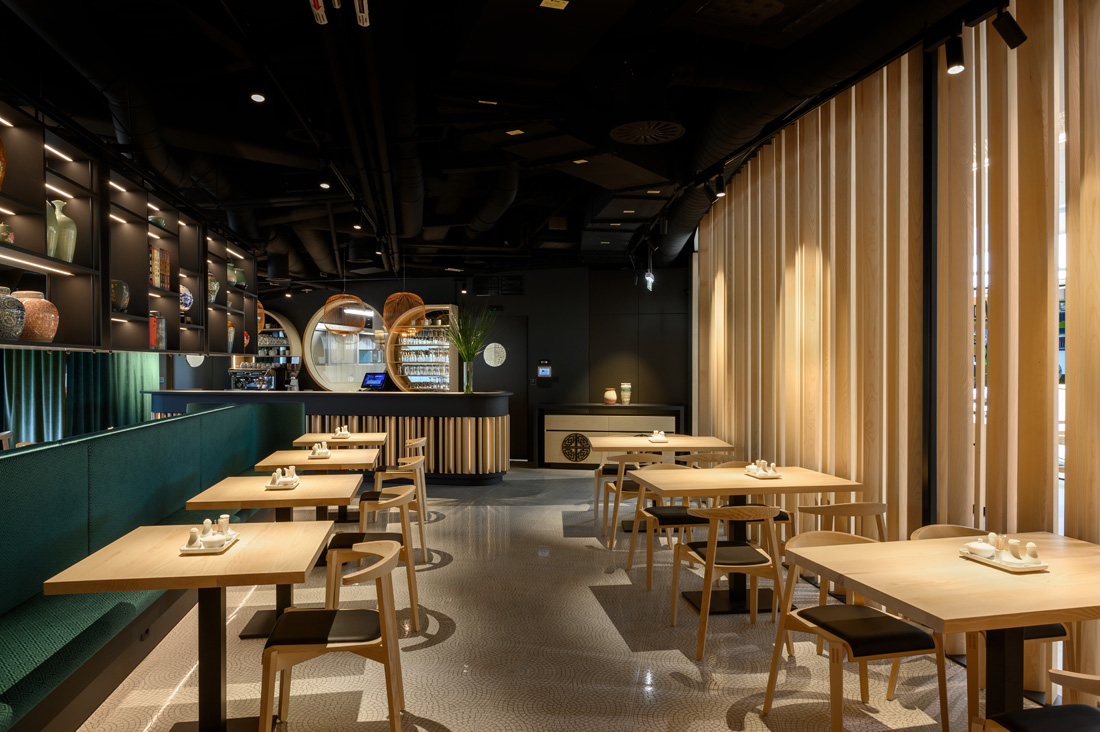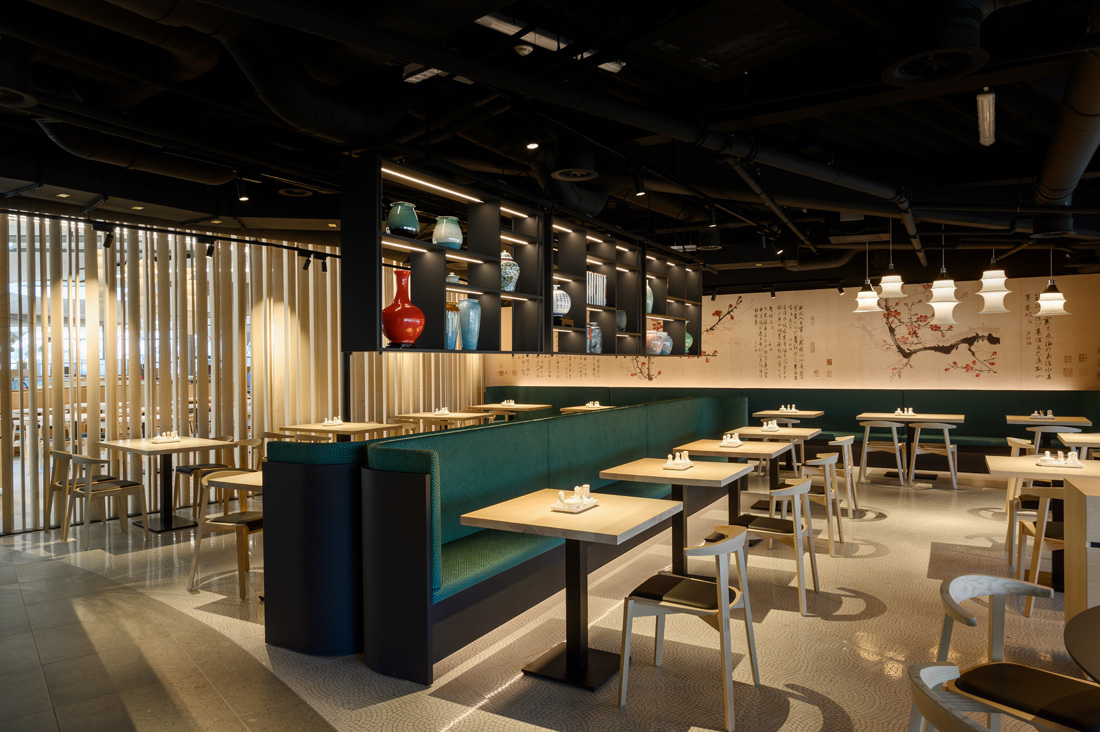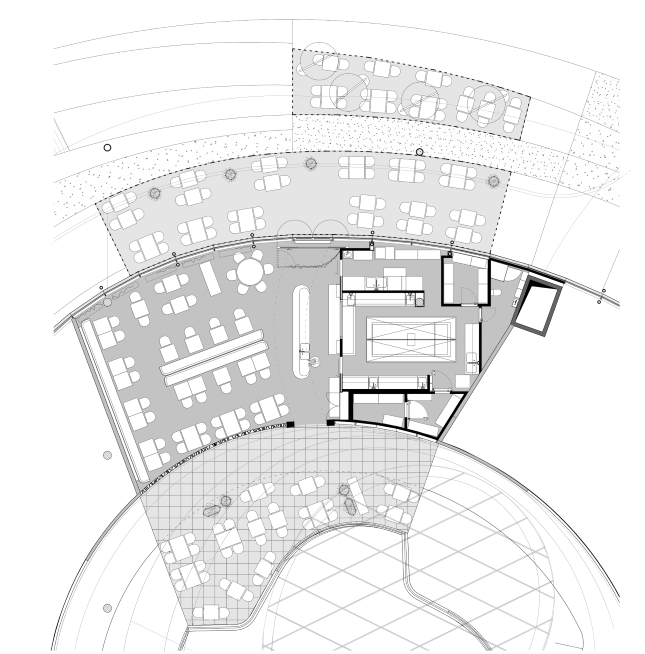 Credits
Autors
GAO architects: Petra Zakrajšek, Tjaša Najvirt
Client
LIN SI, d. o. o.
Year of completion
2020
Location
Ljubljana, Slovenia
Total area
289 m2 (interior)
132 m2 (exterior)
Photos
Miran Kambič
Project Partners
MTE Inženering d. o. o., Wiring installations: Espin d. o. o., Emineo d. o. o., BWC d. o. o., Mizarstvo Trunkelj, A2HKR – Ajda Kenda, Andreja, Horvat Rusjakov
Related posts
Powered by