The project is a result of an architecture competition. One of the client's desires was for the park to be oriented mainly towards teenagers and young people. Thus, in the era of computer games, internet, etc. we were faced with the hard task of attracting teenagers! The fact that after opening all of the facilities are full of children, gives us a reason to believe we have achieved the goal that was set! The terrain – former artillery barracks, was full of concrete platforms and buildings. In just a year we have turned this concrete jungle into a green oasis, the potential of which will reveal itself in the years to come. The main materials we used are concrete and wood – the idea was to develop an integral vision through organising forms, not through applying multiple and various materials. A leading principle in this project was to stick to minimalistic design that would naturally fit in the existing landscape and to find the balance between an unobtrusive and impressive appearance, where the focus stays on nature. We have done our best, driven by one desire – we wanted the citizens to like what we did, to accept it as theirs, to take care of it and to preserve it. Because the environment depends mostly on us!
What makes this project one-of-a-kind?
Everything in this project, including all details of park furniture – benches, bins, bicycle stands, pergolas, railings, etc. – has been designed by us and has been produced especially and exclusively for this project. Delivery of prefabricated elements has been kept to a minimum. This makes the park unique, noteworthy and emblematic for the city.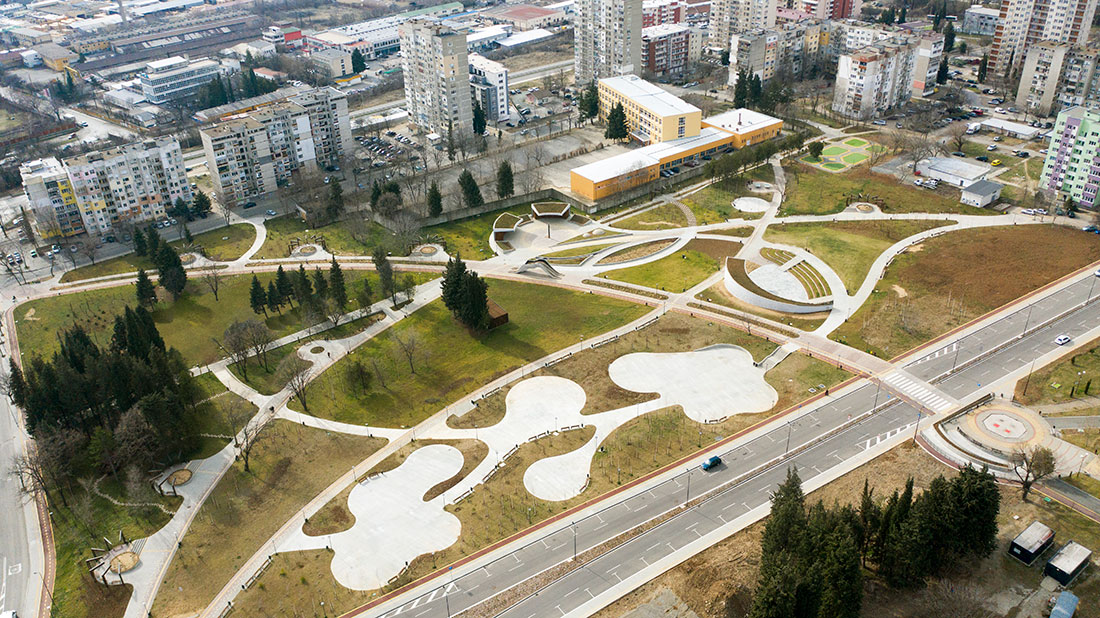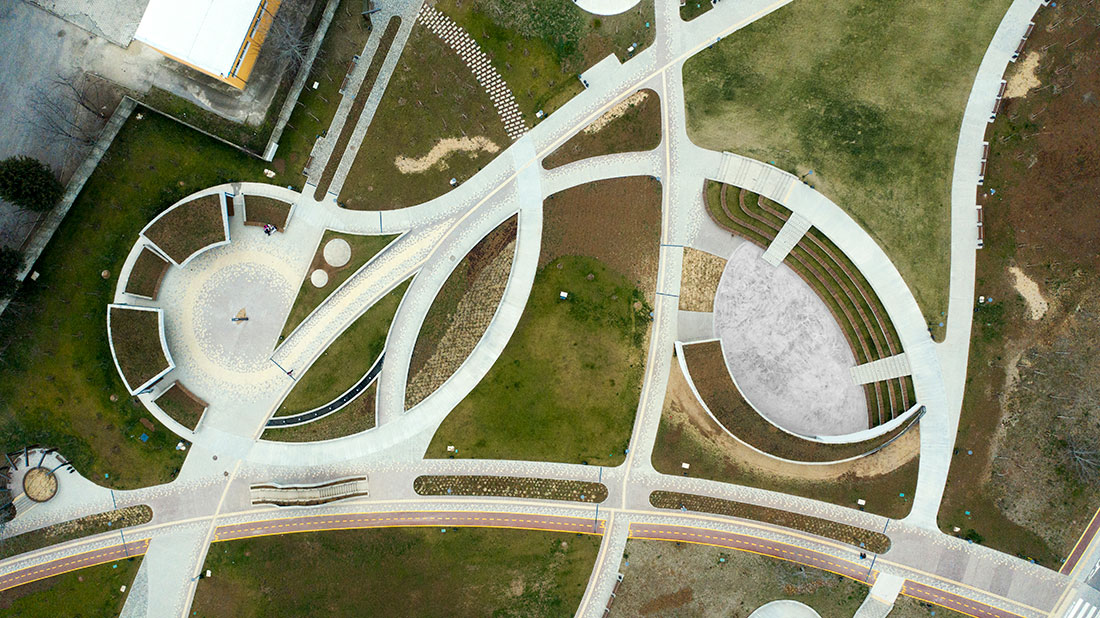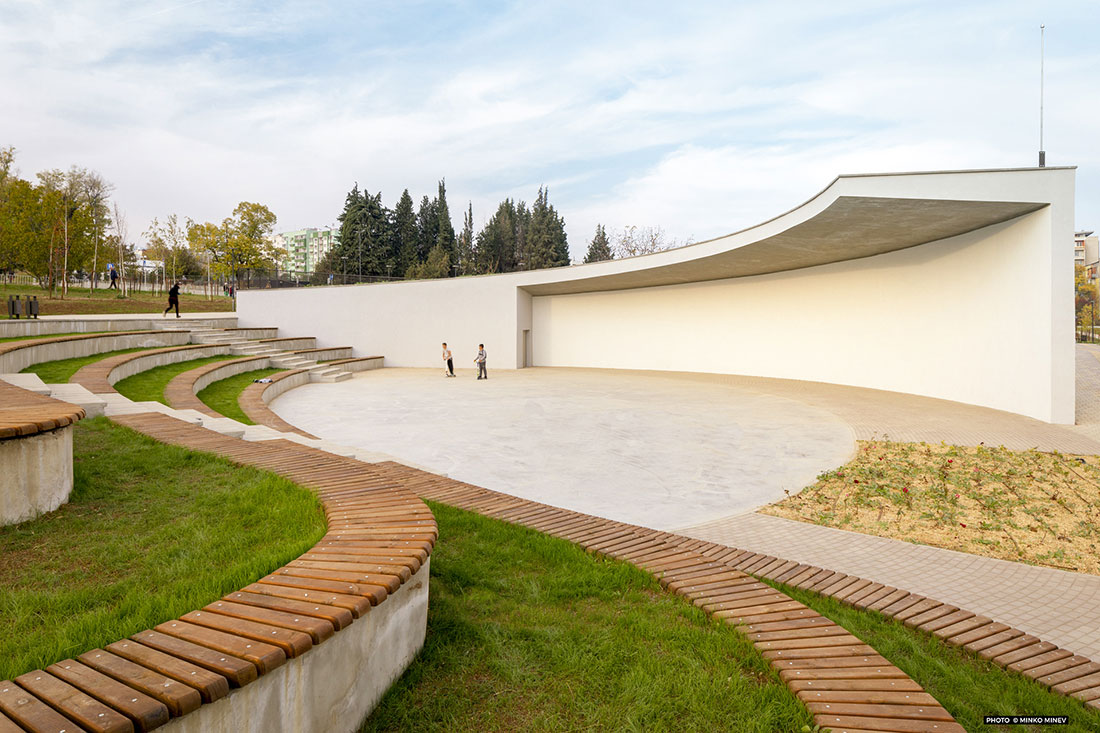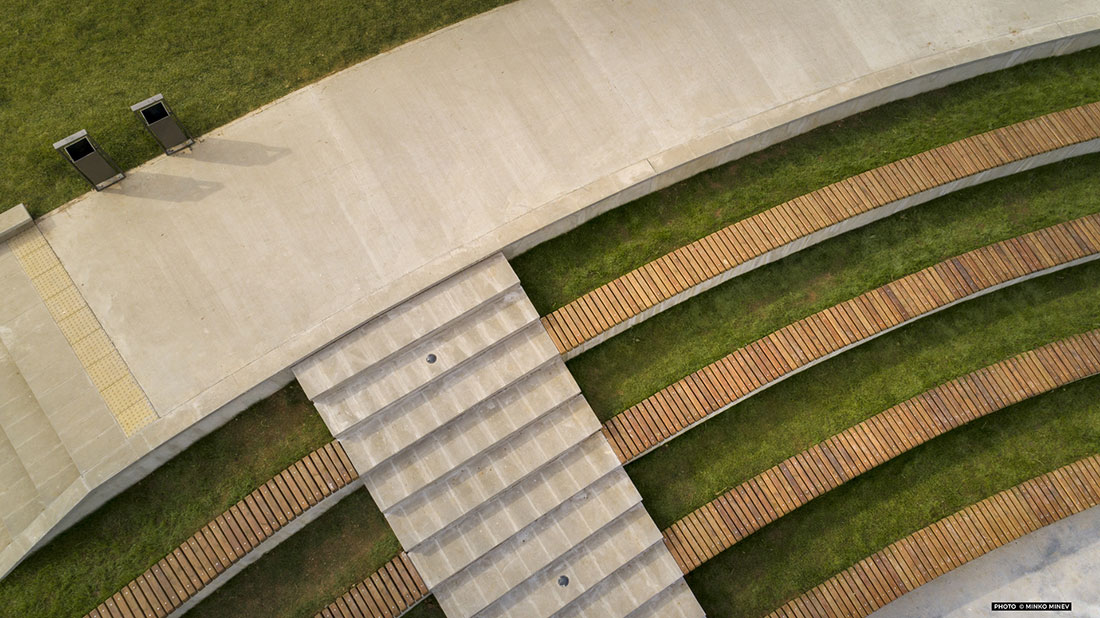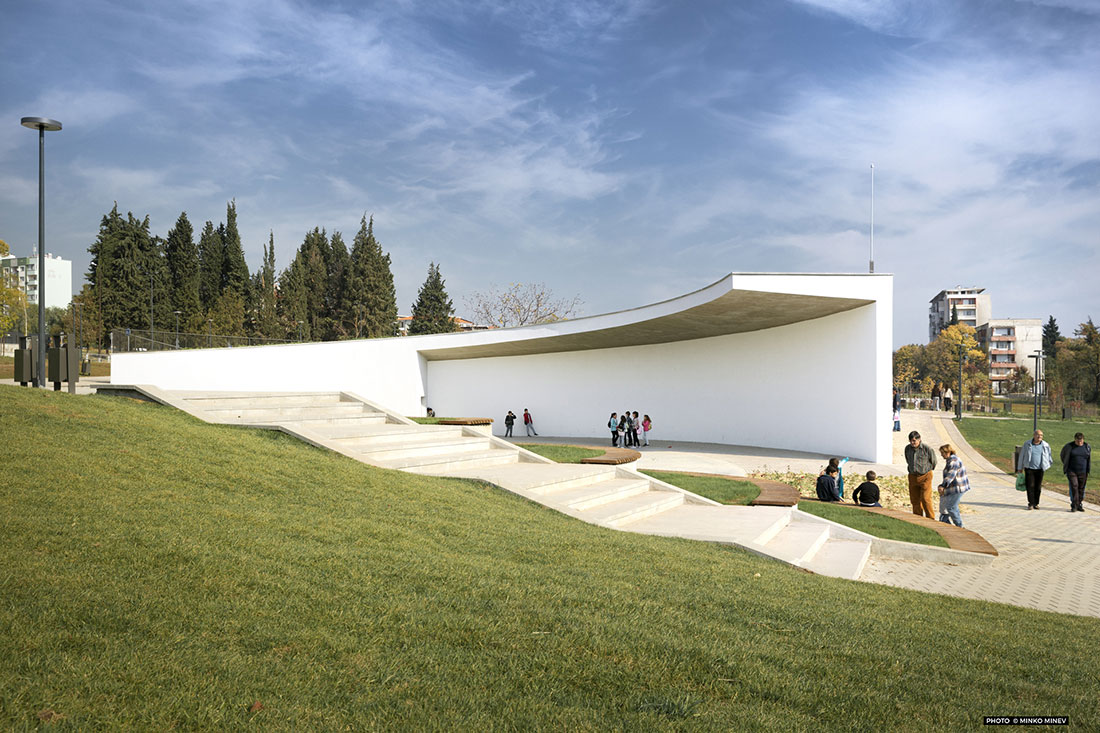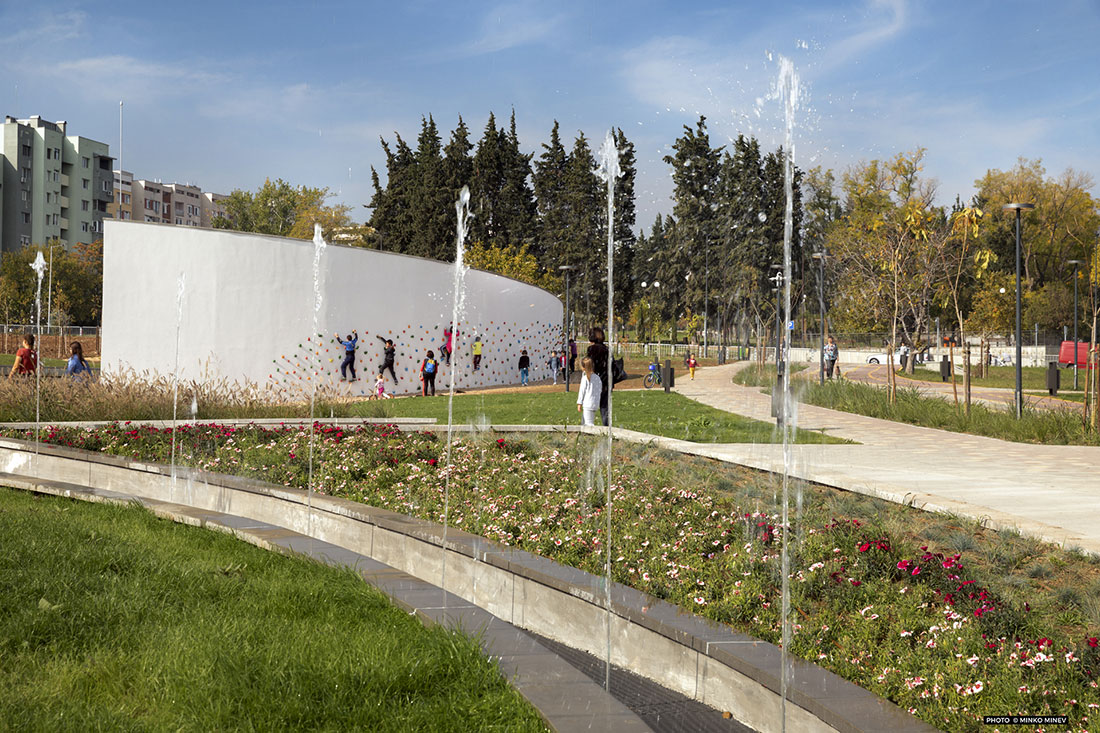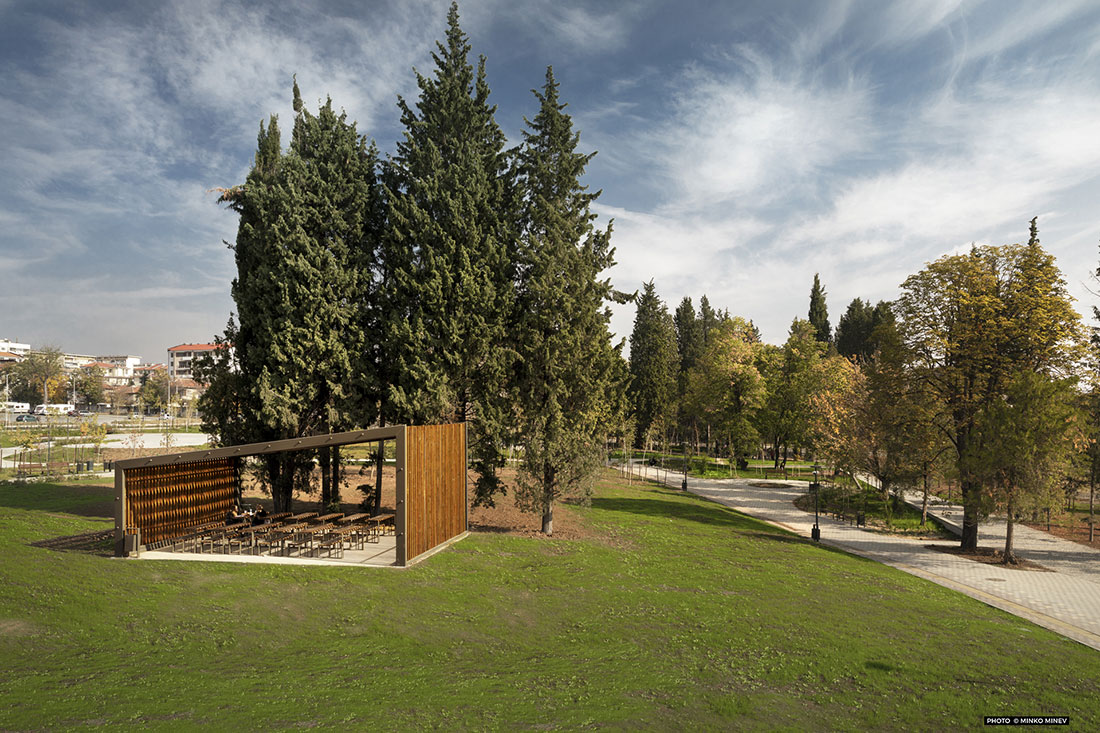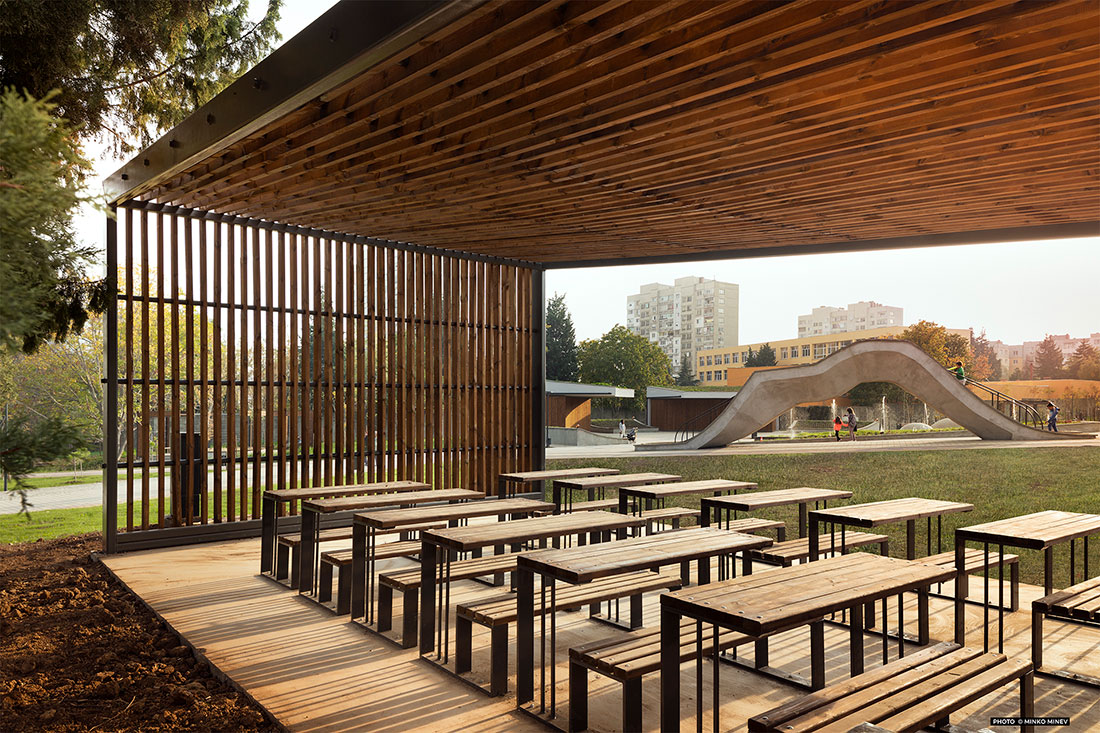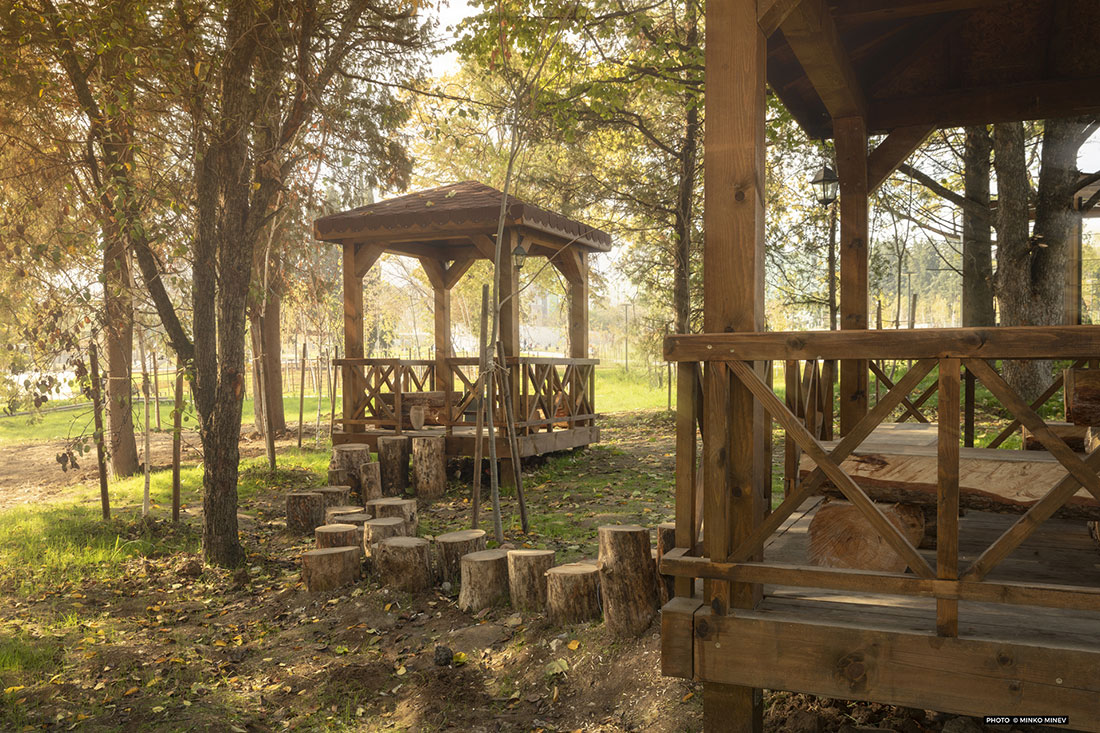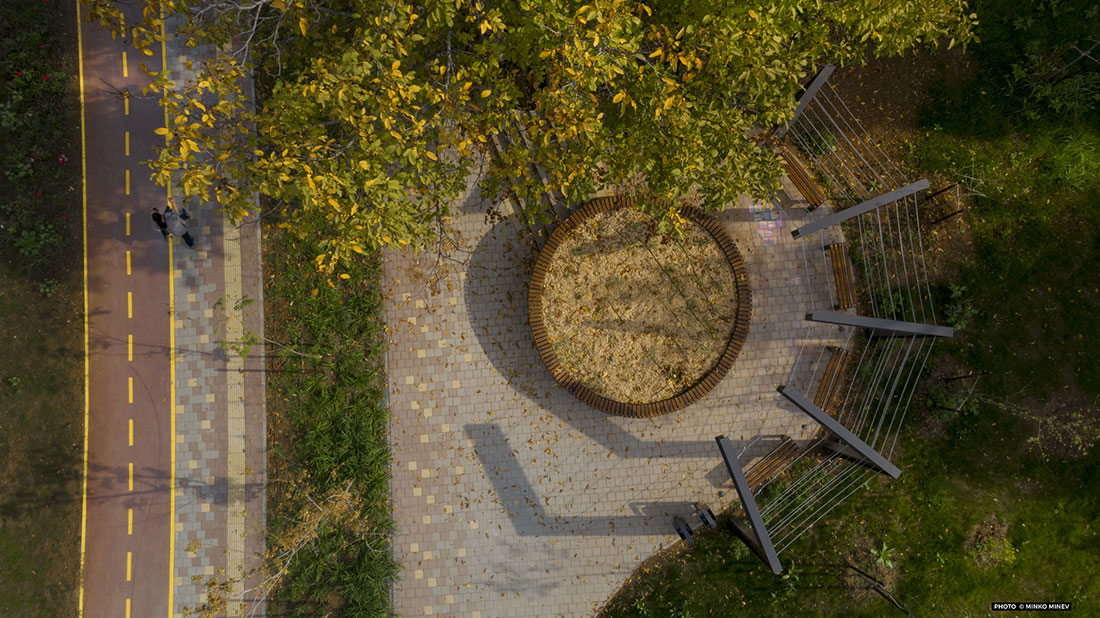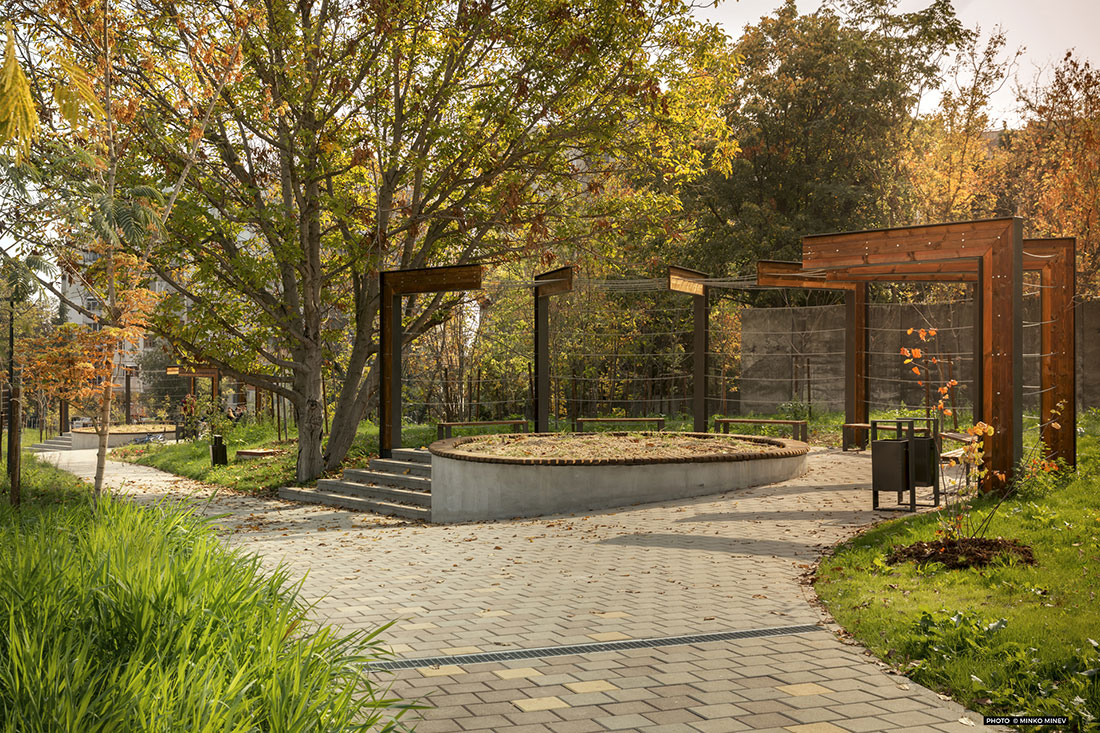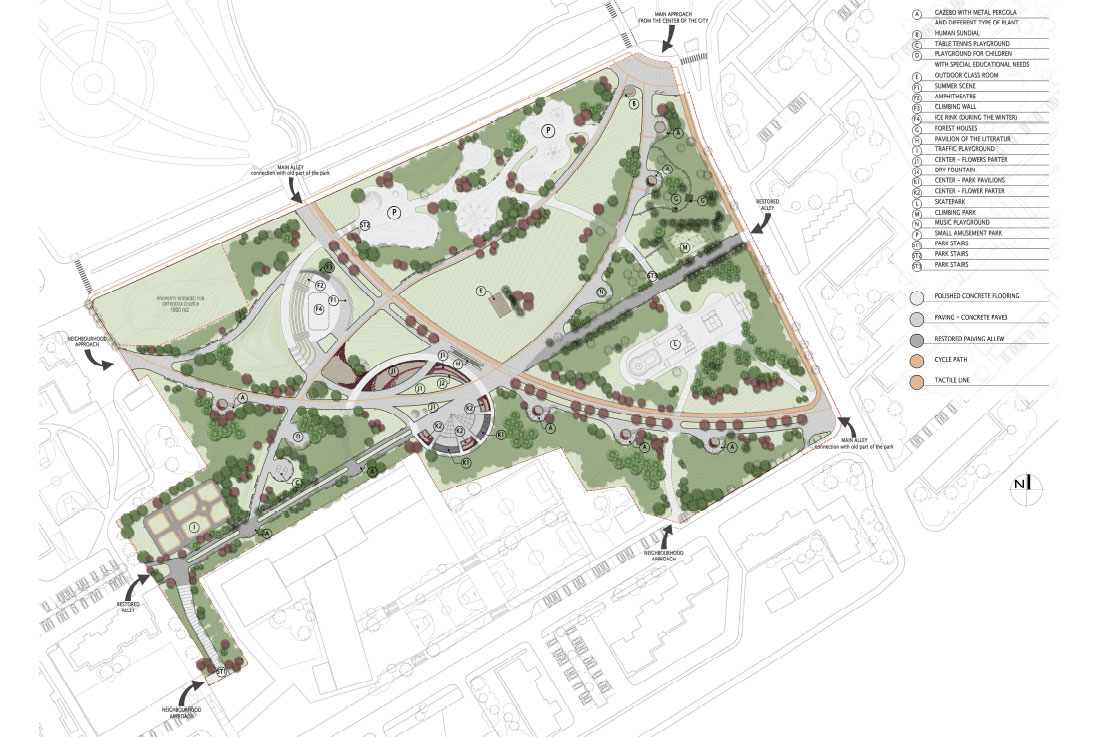 Credits
Authors
Institute for Urban Planning: Monika Pencheva, Vanya Hristeva, Mladen Tanov
Client
Stara Zagora Municipality
Location
Stara Zagora, Bulgaria
Year of completion
2019
Total area
42 000 m2
Photos
Minko Minev
Project Partners
Vdh Construction Company, De-Studio Ltd., MT Design – Landscape Design, Leo Beton, Hit Lighting, Burgastsvet 90
Related posts
Powered by