These dwellings are part of a larger ensemble with individual and coupled dwellings.
This complex of dwellings was made on a rather difficult lot, given that the land is affected by a petrol pipe that crosses the ground diagonally.
To make the real estate investment feasible, we considered the construction of a six building with no repetitiveness and monotony.
The intention was to make an asymmetric composition as a unitary building body.
The height regime is with one level, with a roof-type terrace to solve the location of solar panels as easily as possible.
Each house has south-east and northwest orientated balconies providing a very pleasant opening to
the forest and to the lake.
Text provided by the architects.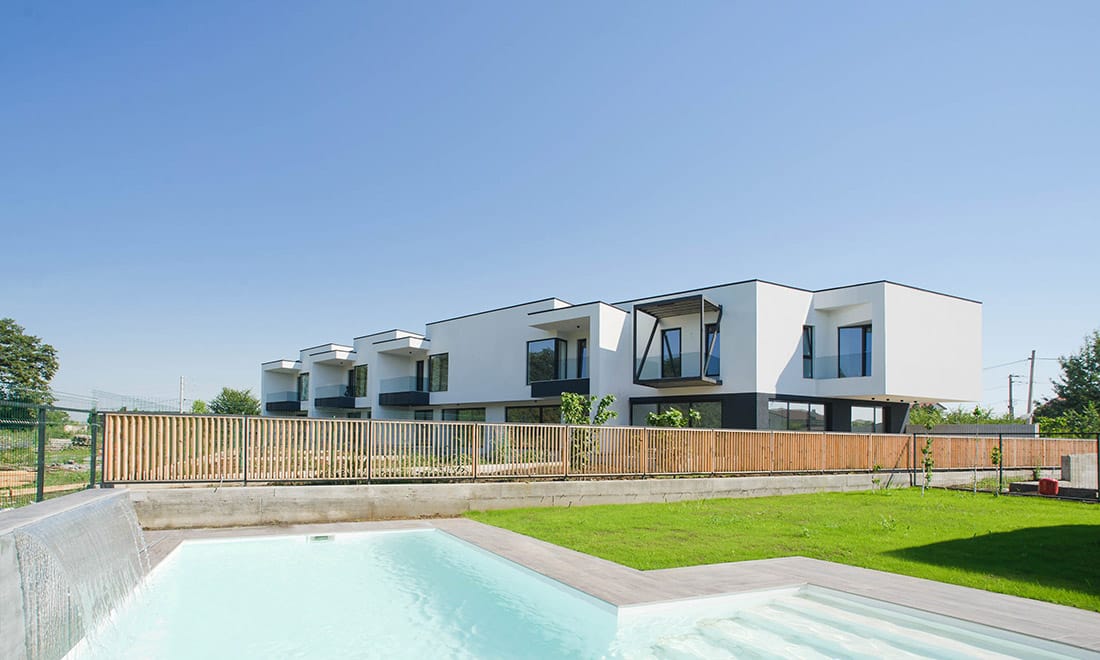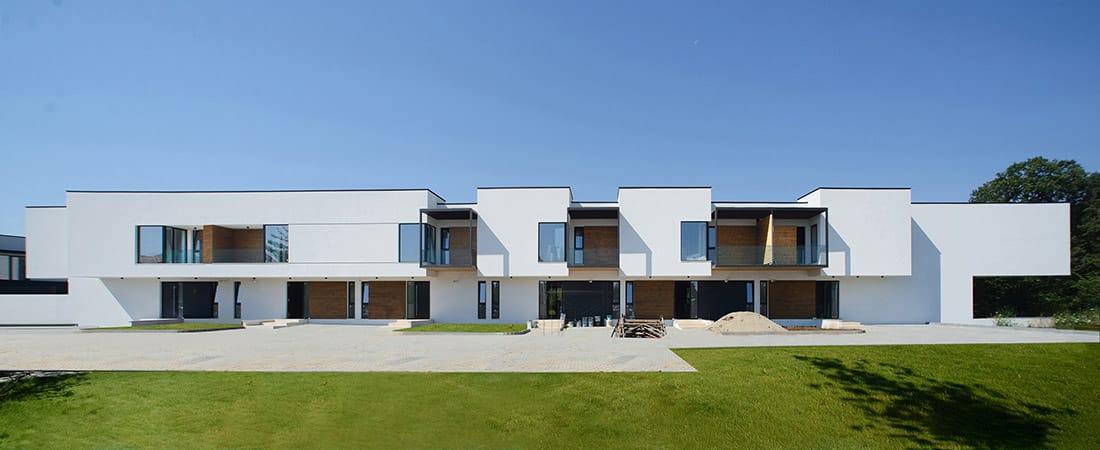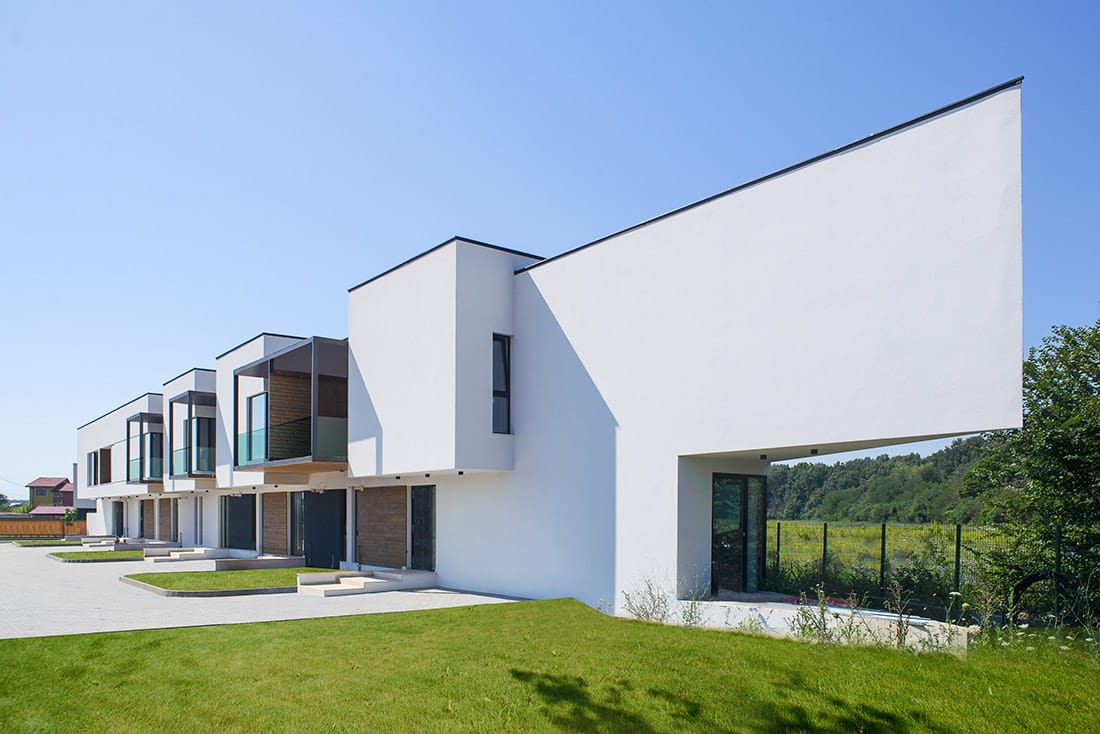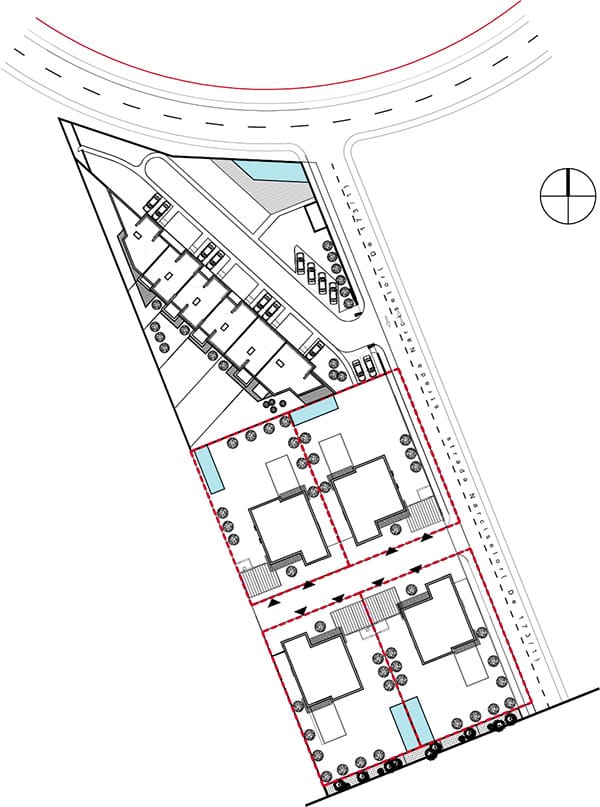 Credits
Architecture
NBC-arhitect; Bogdan Neagu, collaborator: Iulian Oanta
Client
Arcstil Property srl.
Year of completion
2018
Location
Corbeanca, Romania
Area
Total area: 1127 m2
Site area: 2794 m2
Photos
Ovidiu Lucaci
Related posts
Powered by