Located in the northern area of Bucharest, the apartment was meant from the beginning to be rented to a young and dynamic couple – therefore, the design was thought in terms of functionality, minimalism, and fluidity, but with warm accents for an instant home-like feeling.
The initial layout was almost entirely changed – to create a larger, welcoming, and bright space, the old hall, living room, and bathroom were united, giving birth to the actual living area. For a discreet and natural integration into the living space, the kitchen is designed in a minimalist style – just a front worktop with a solid wood counter, lighted by the narrow full-height window. The hallway, which crosses the entire length of the apartment and separates the night area from the daytime area, was designed as a full-length storage area with a strong accent – the wood plated bicycle niche, which became the symbol of the house.
What makes this project one-of-a-kind?
At first, a rather challenging request from the client (finding an accessible storage space for bikes in a small apartment), became at the end the symbol and dominant image of the apartment. The smart integration of the bike in the custom-made furniture, the use of special lighting and materials – all led to the­ image of an exhibition item in the living space, rather than a simple storage.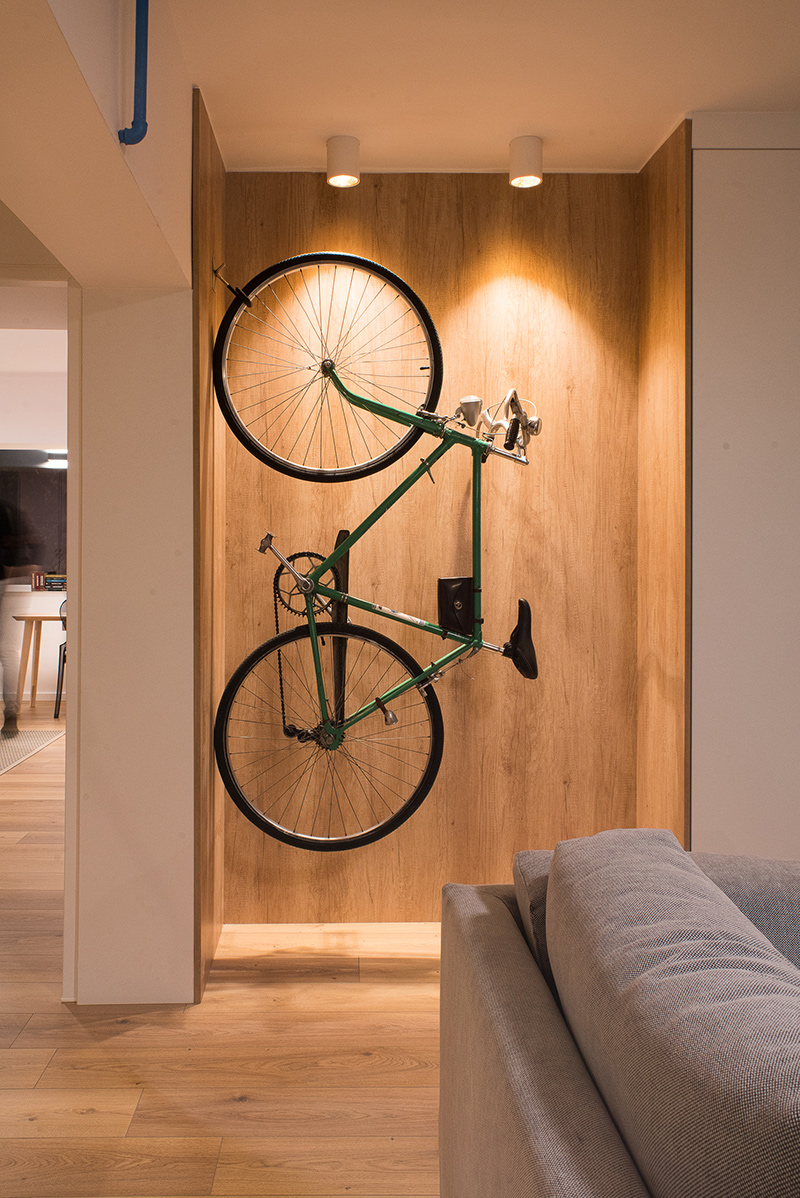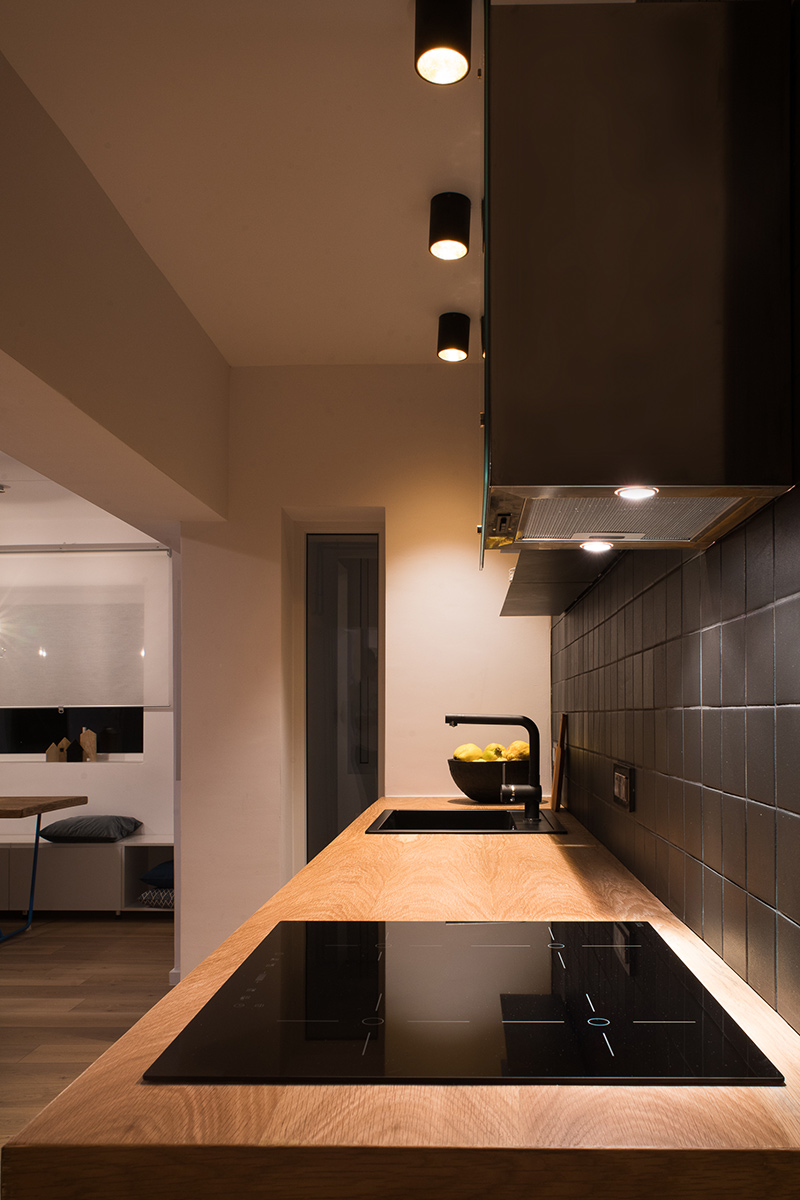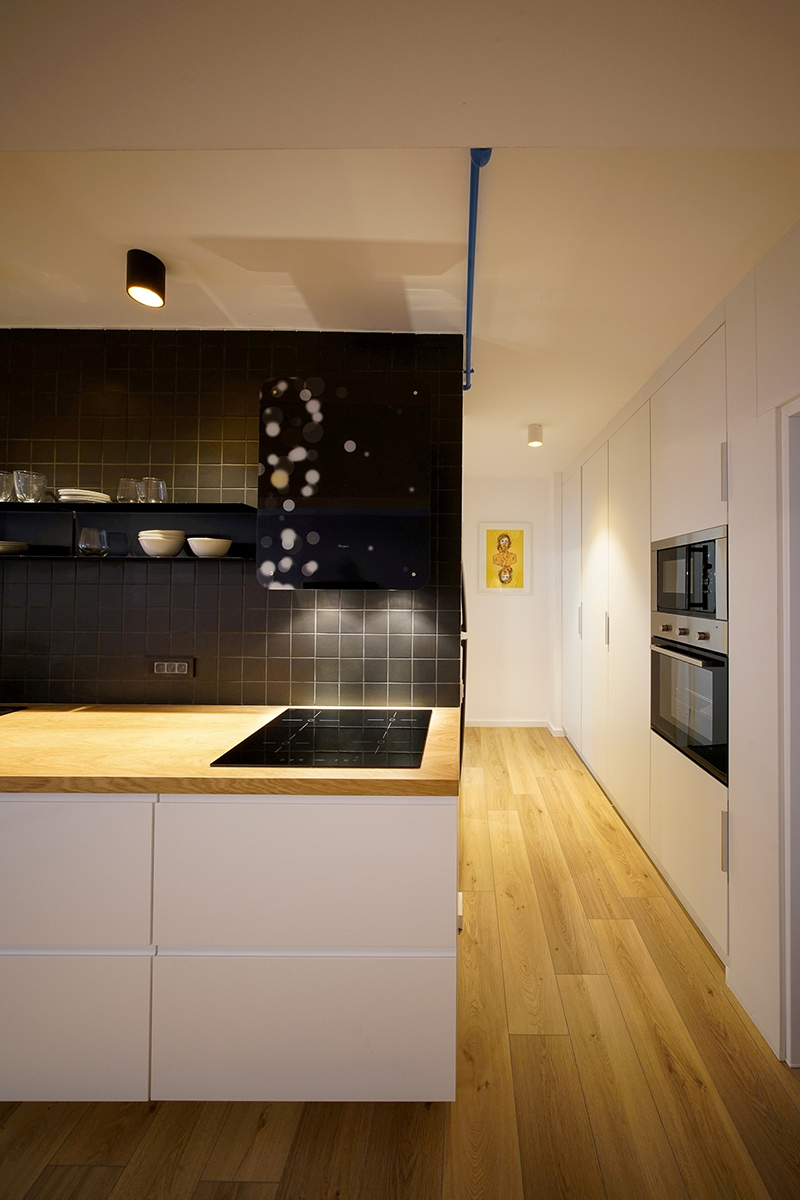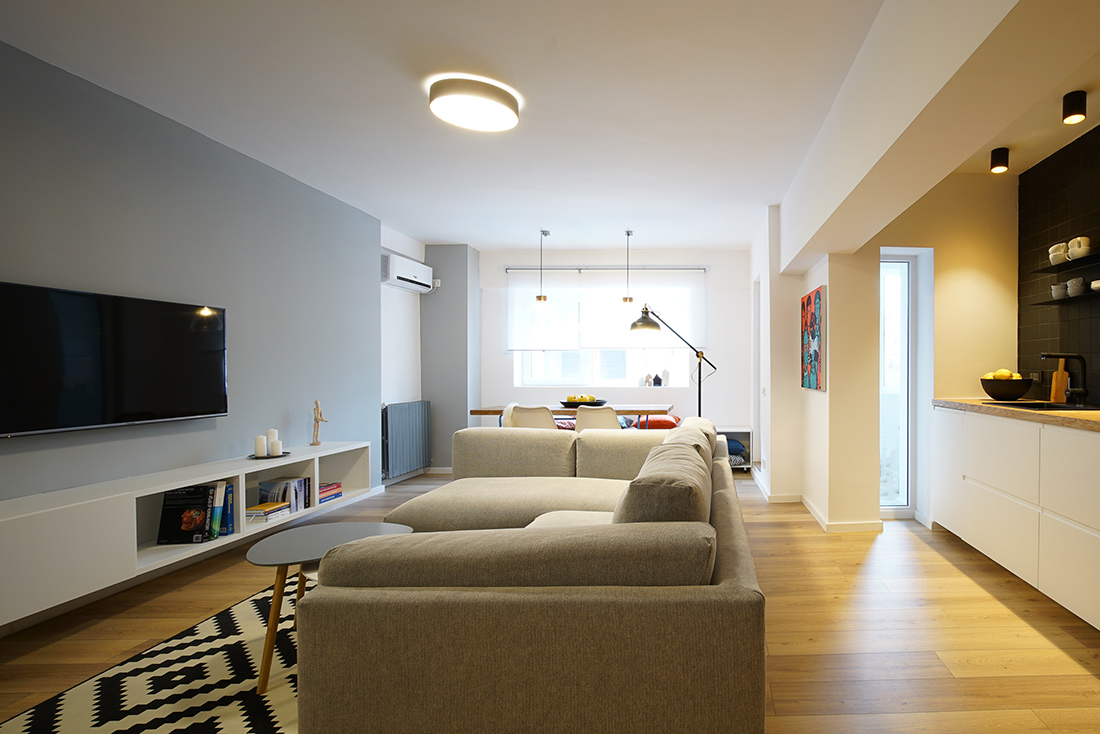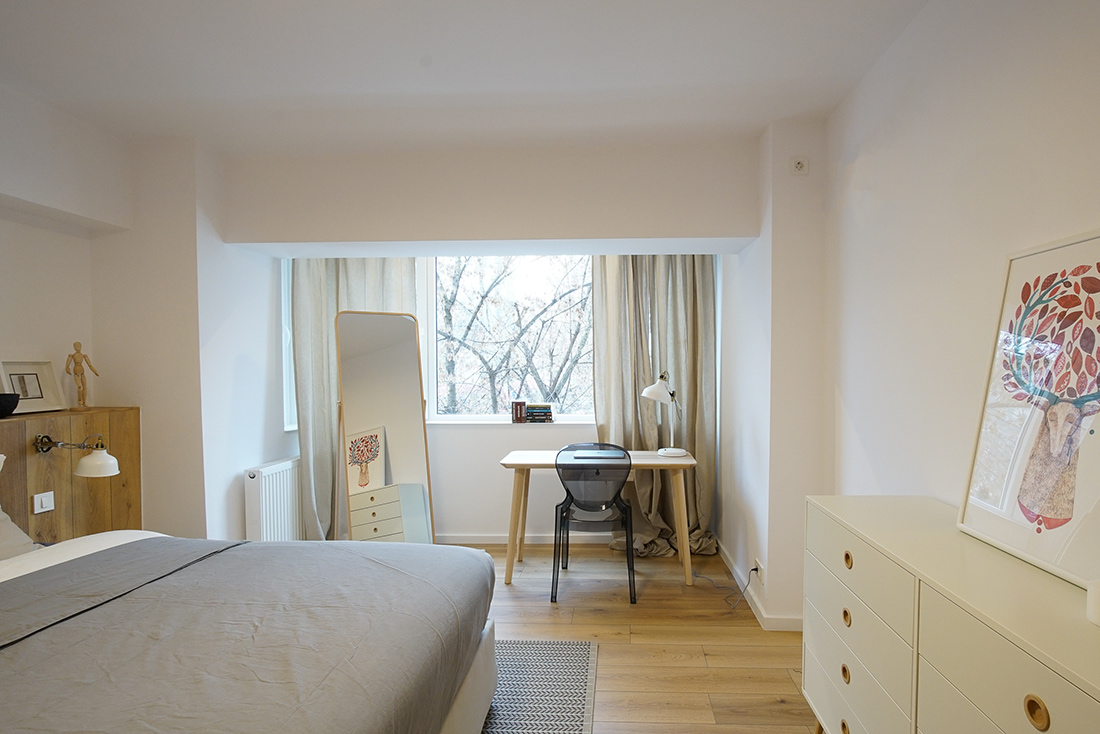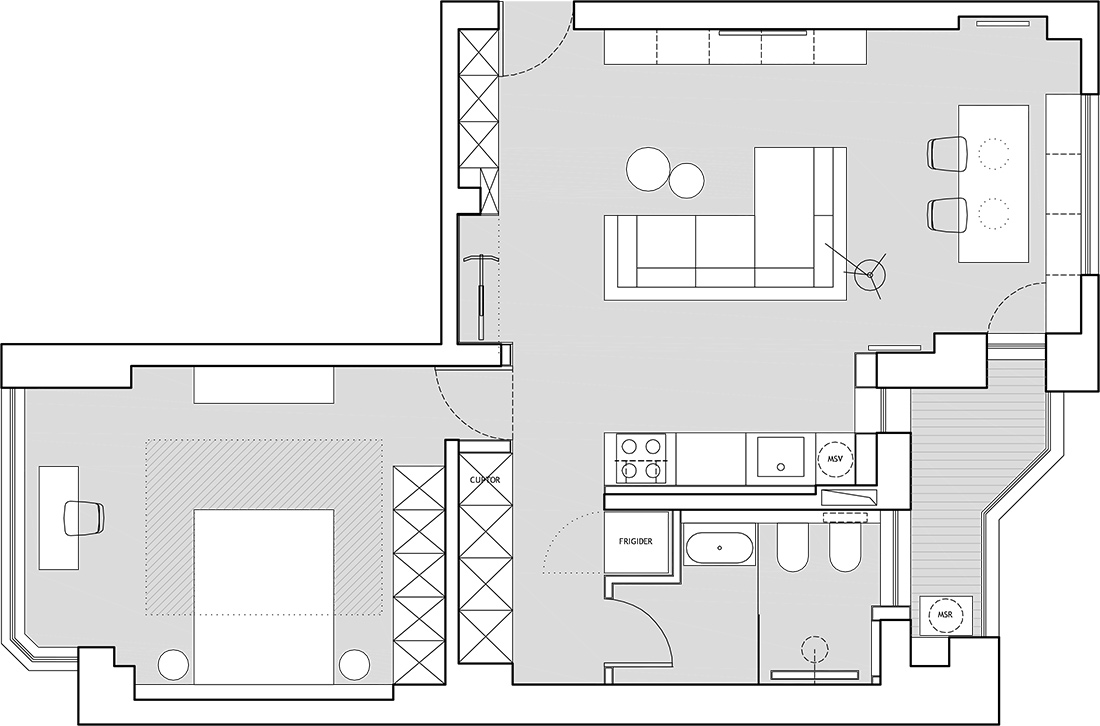 Credits
Autors
POSTOLACHE ZAHALCA ARHITECTURA; Olivia Zahalca, Radu Postolache
Client
Private
Year of completion
2018
Location
Bucharest, Romania
Total area
65 m2
Photos
Ciprian Tantareanu
Project Partners
Ikea, Hornbach, Eglo, Caparol painting
Related Posts
Powered by