The apartment for a young family in Samobor is located on the top floor of a new building near the center of Samobor, overlooking the Samobor hills. The purchase in the unfinished construction phase enabled the adjustment of the apartment layout in accordance with the wishes of investors – to create a large central space of the apartment where the family spends most of its time, connect it to the terrace and organize units within which all other private and auxiliary rooms are located. The three zones within the apartment are further defined using distinct colors and materials that form volumes within the space. The volume that includes auxiliary spaces – toilet, bathroom, laundry room and wardrobe is finished in green, which was used to decorate the walls, doors, and wardrobes of both the entrance area and the wardrobe in the bedroom. The design of the door without a frame, flush with the wall and wardrobes without handles resulted in flat surfaces that further emphasize the volume within the space.
Teak veneered plywood with a grid line was used to make kitchen fronts, room doors and wall coverings. In this way, the kitchen becomes part of the element in the space without putting its real function in the foreground. The dominant wood-paneled volume and green color of the auxiliary spaces are further separated by a gray ceiling and gray ceramic tiles as the final floor covering of the living and auxiliary spaces. The pattern and color of the wood paneling in addition to green and gray, are the tones that were used in the further selection of furniture, with of course the inevitable white and black.
The living space is open space which is equally dominated by various furniture elements, creating a functional and comfortable living space connected to a spacious terrace.
Although there is a small amount of greenery in the interior, on the terrace it is specially selected and arranged so that the terrace in most of the year provides the owners with a private green garden complemented by background greenery of the Samobor hills. Most of the plants, carefully selected in accordance with the landscape solution, are housed in custom-made planters complemented by outdoor furniture in the appropriate green color. The specific design of the apartment and the spacious terrace are close to the house with functionality, providing users with all the benefits of living in an apartment while providing an outdoor space – an urban garden for rest and relaxation of the whole family.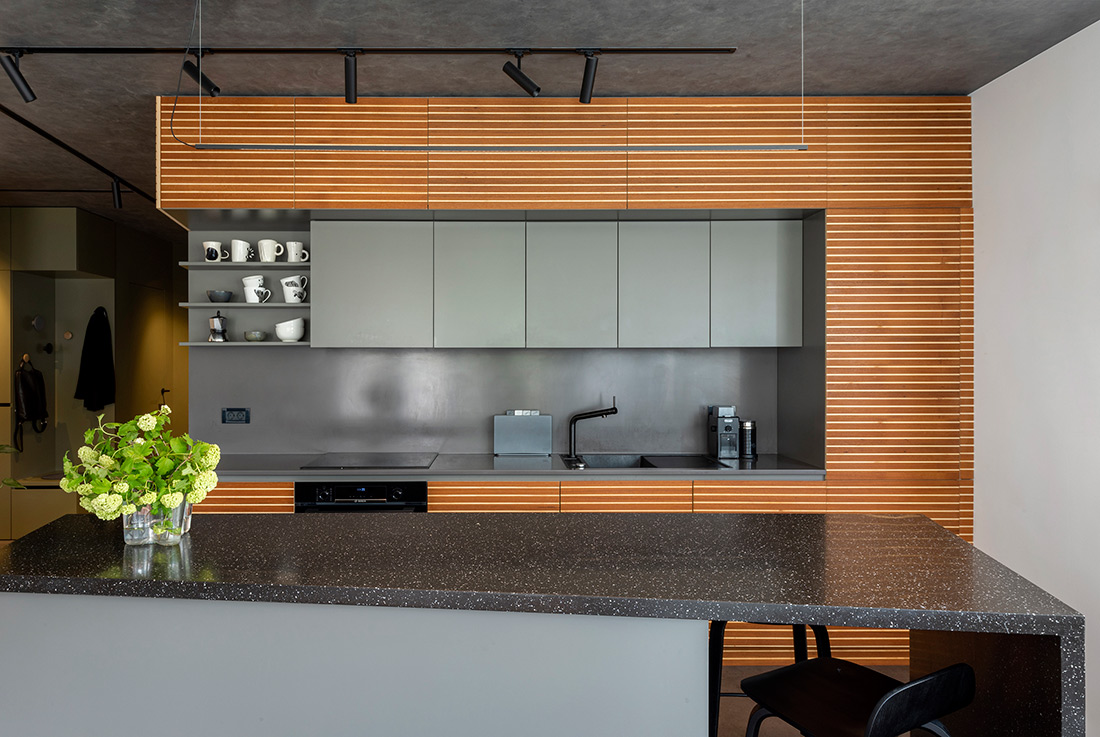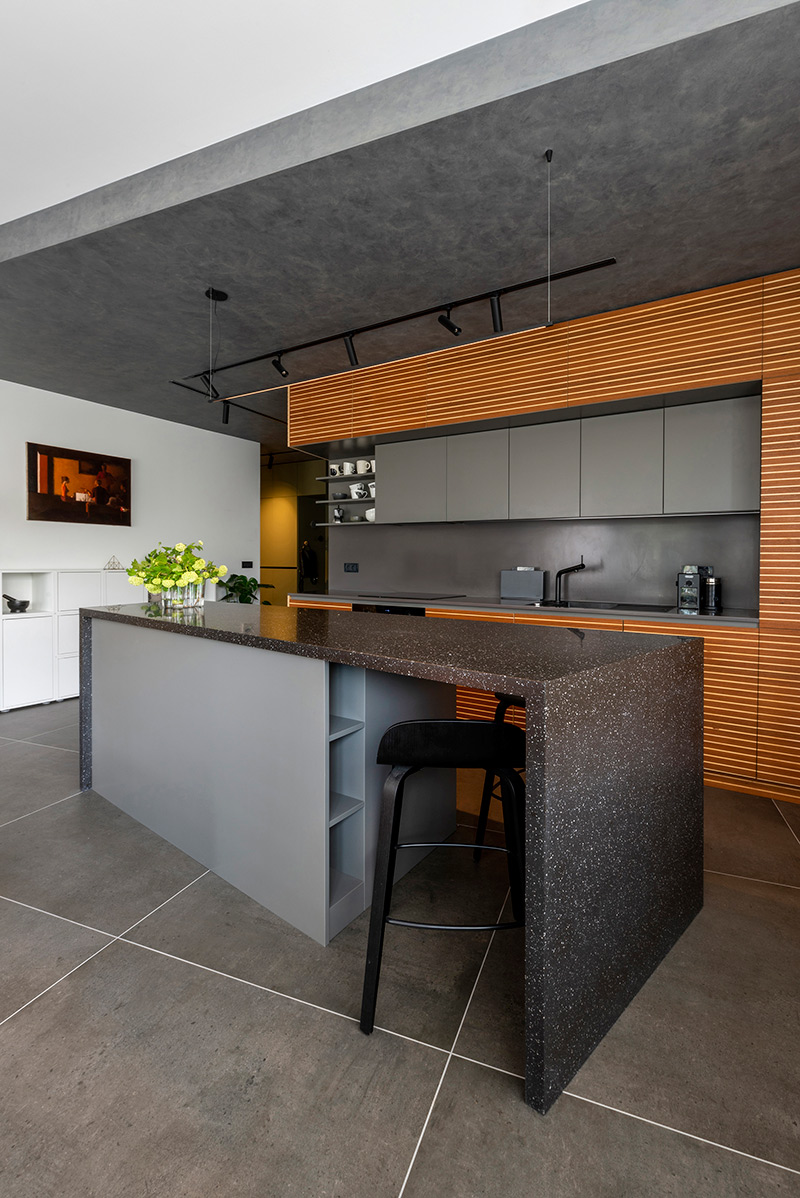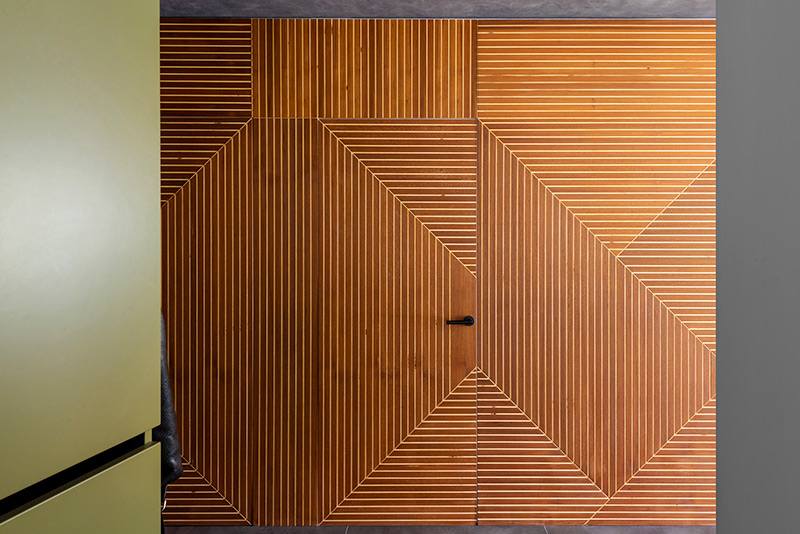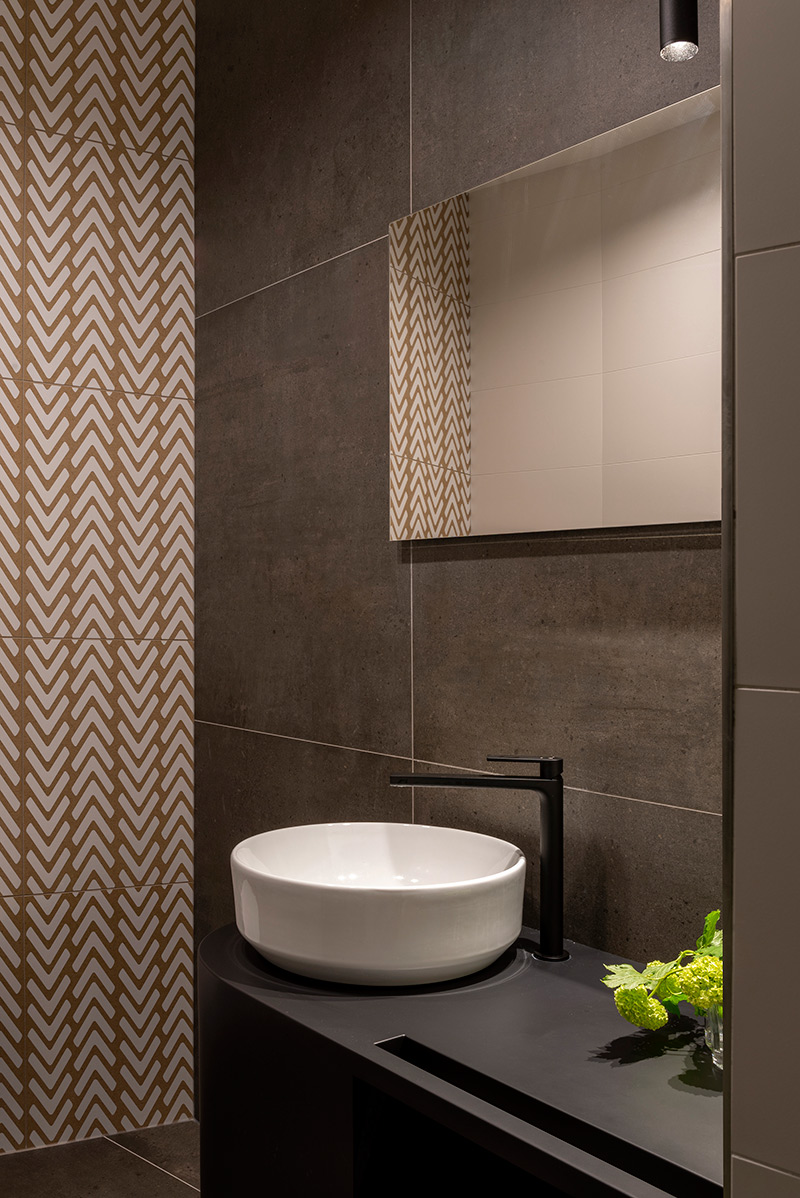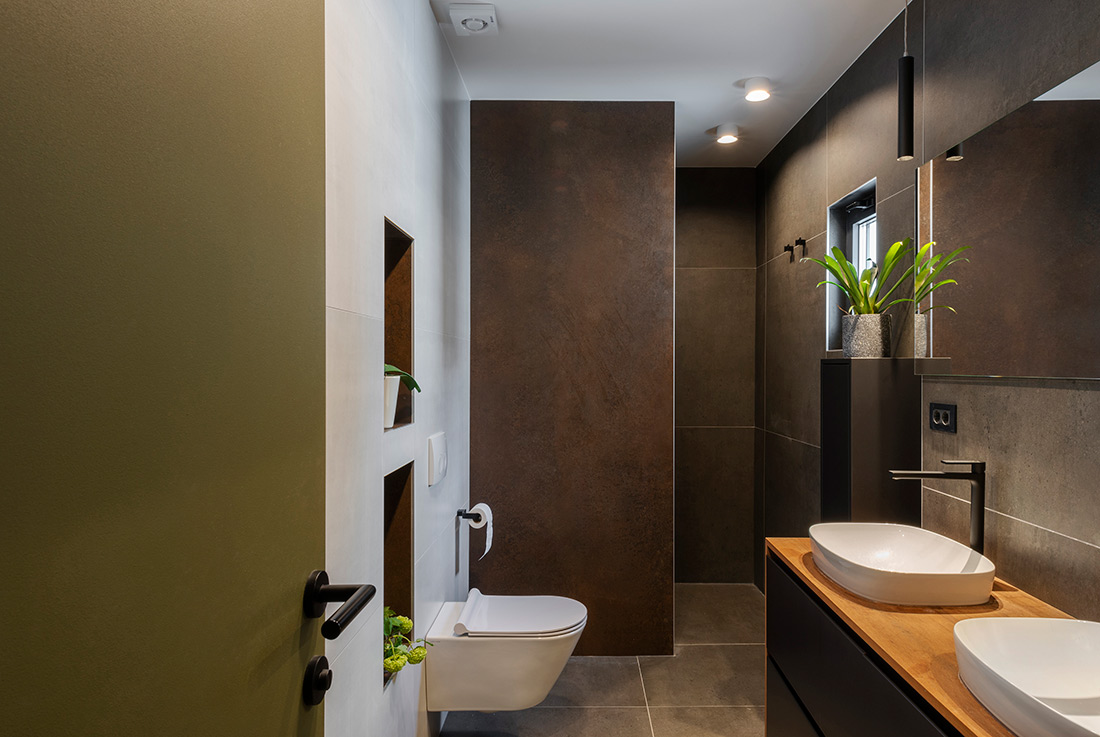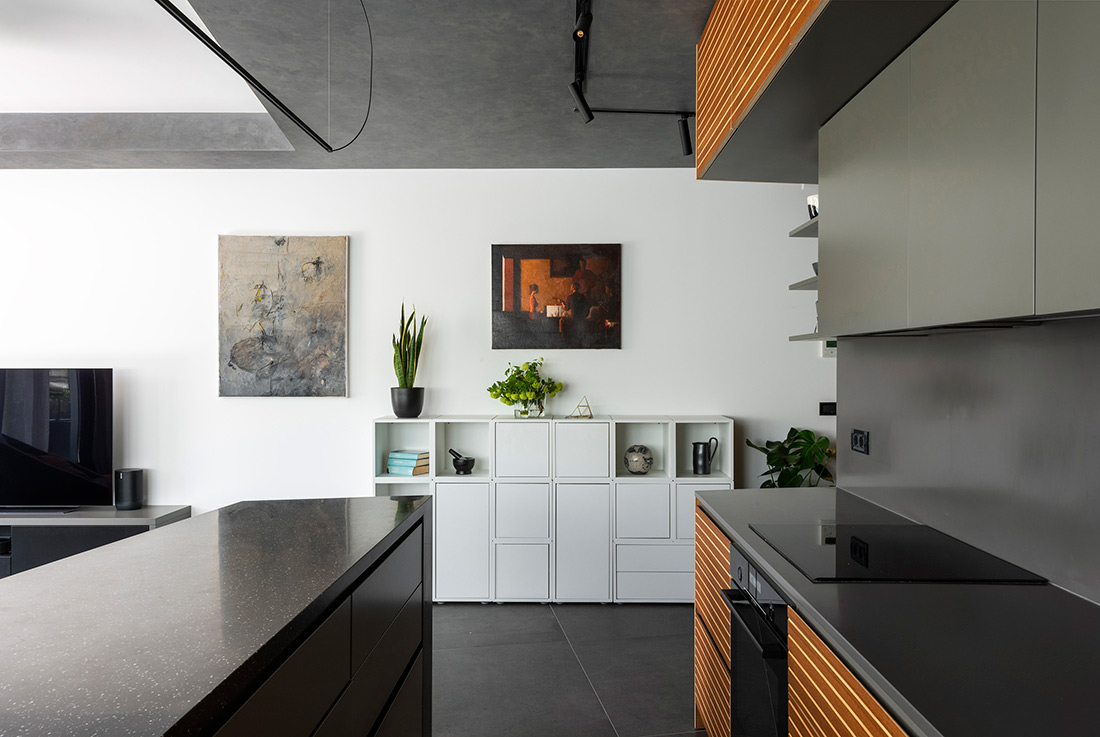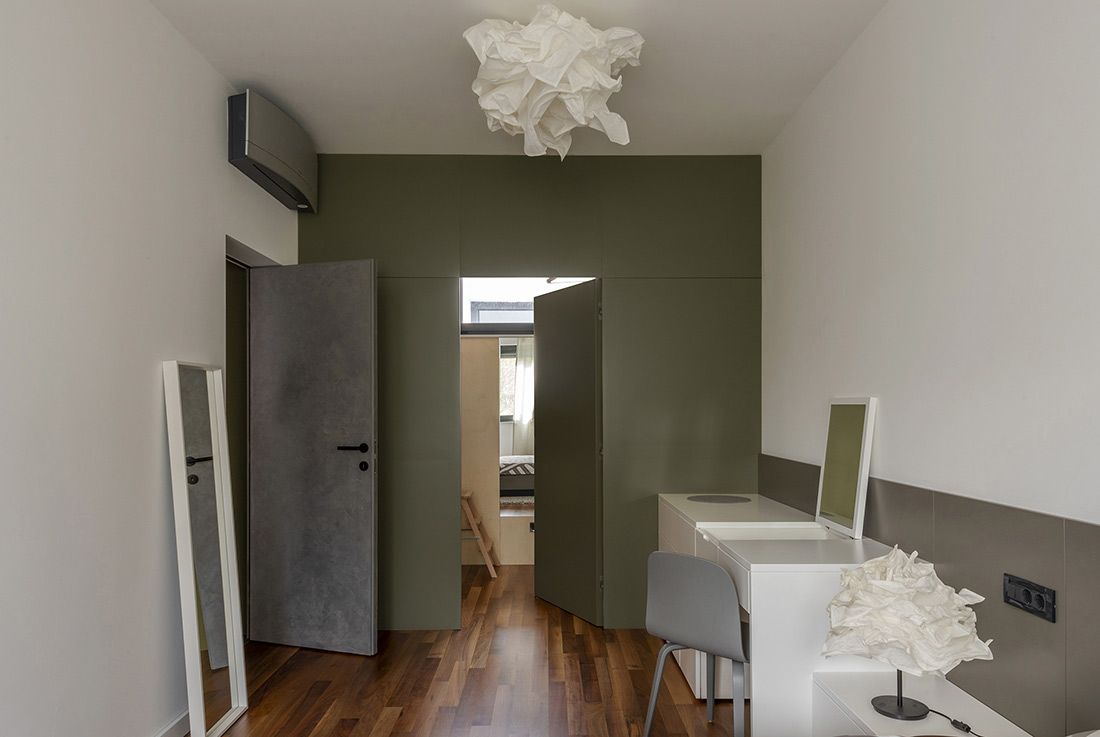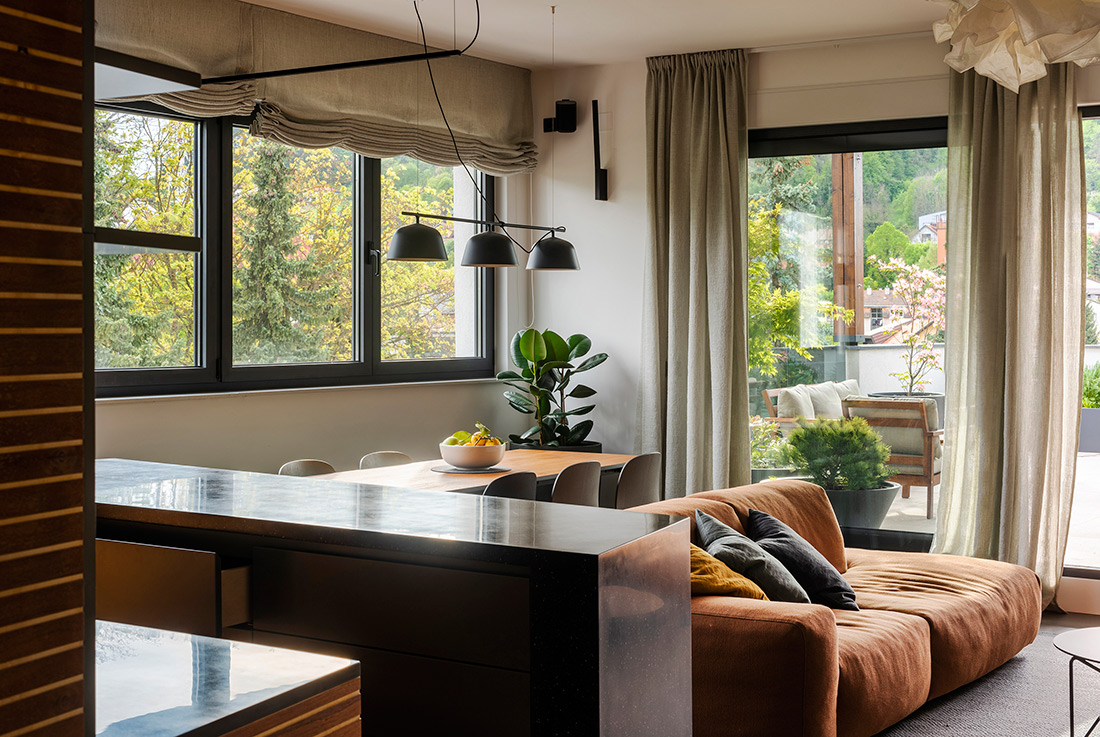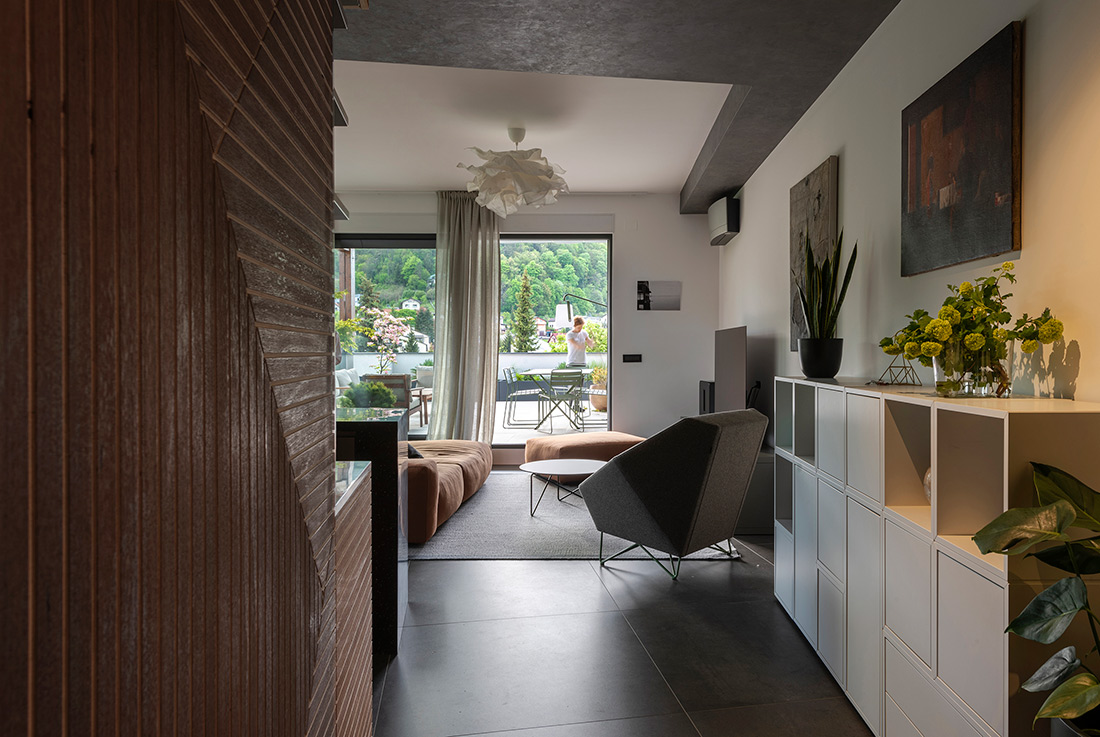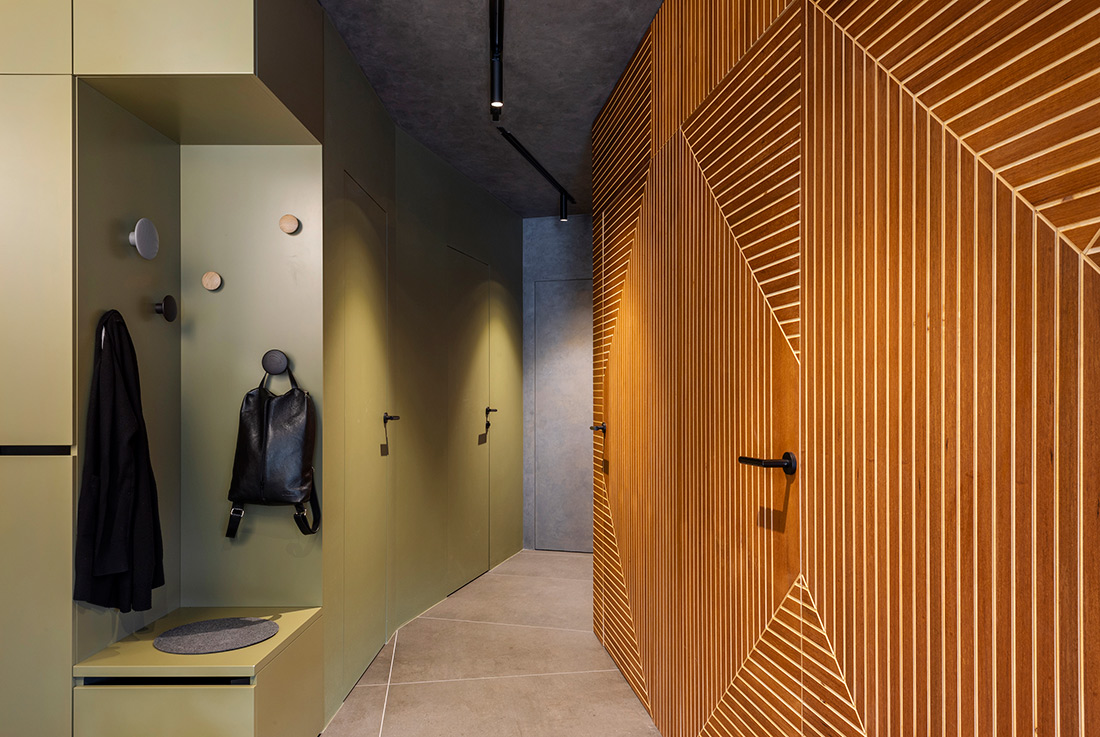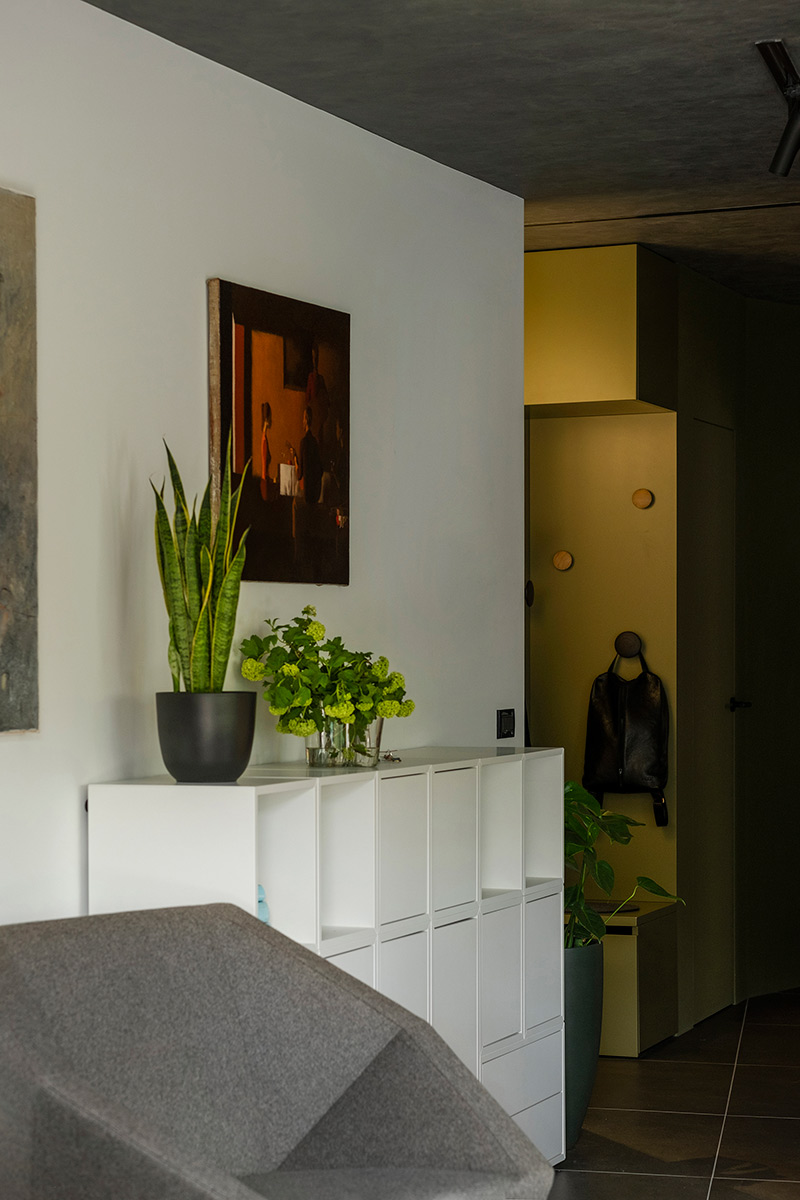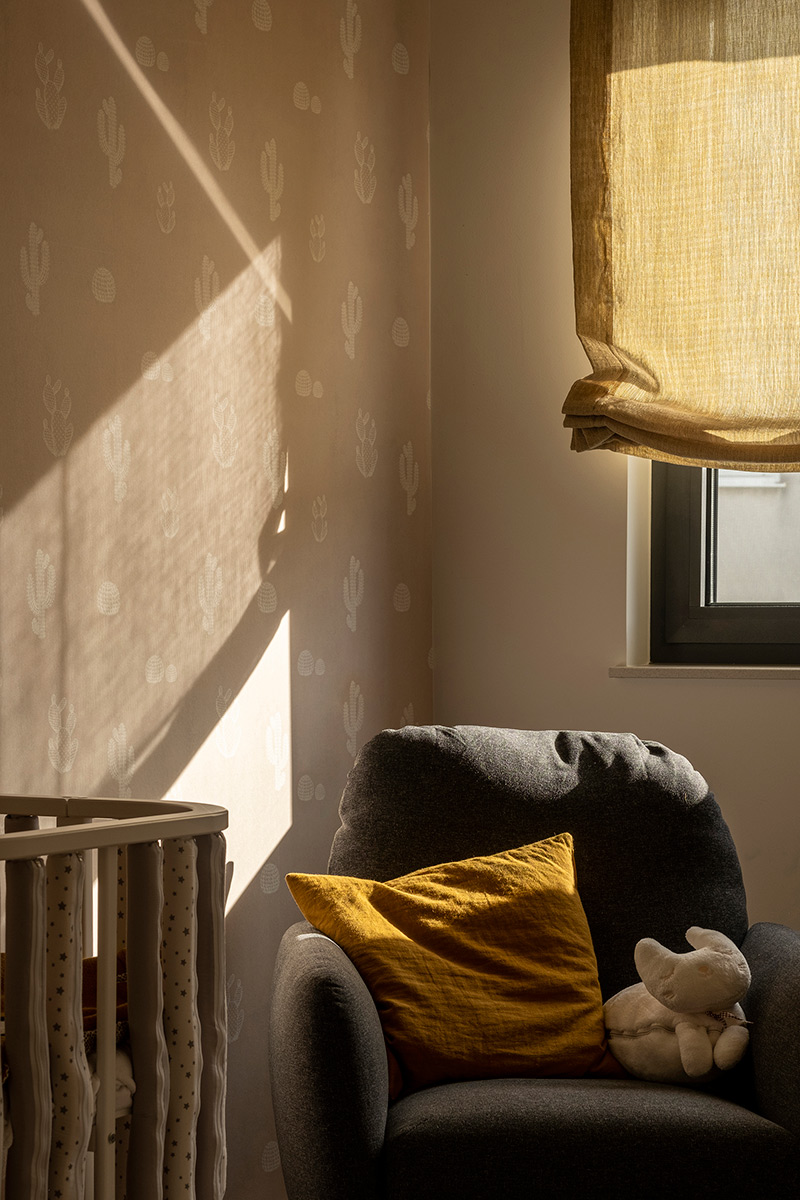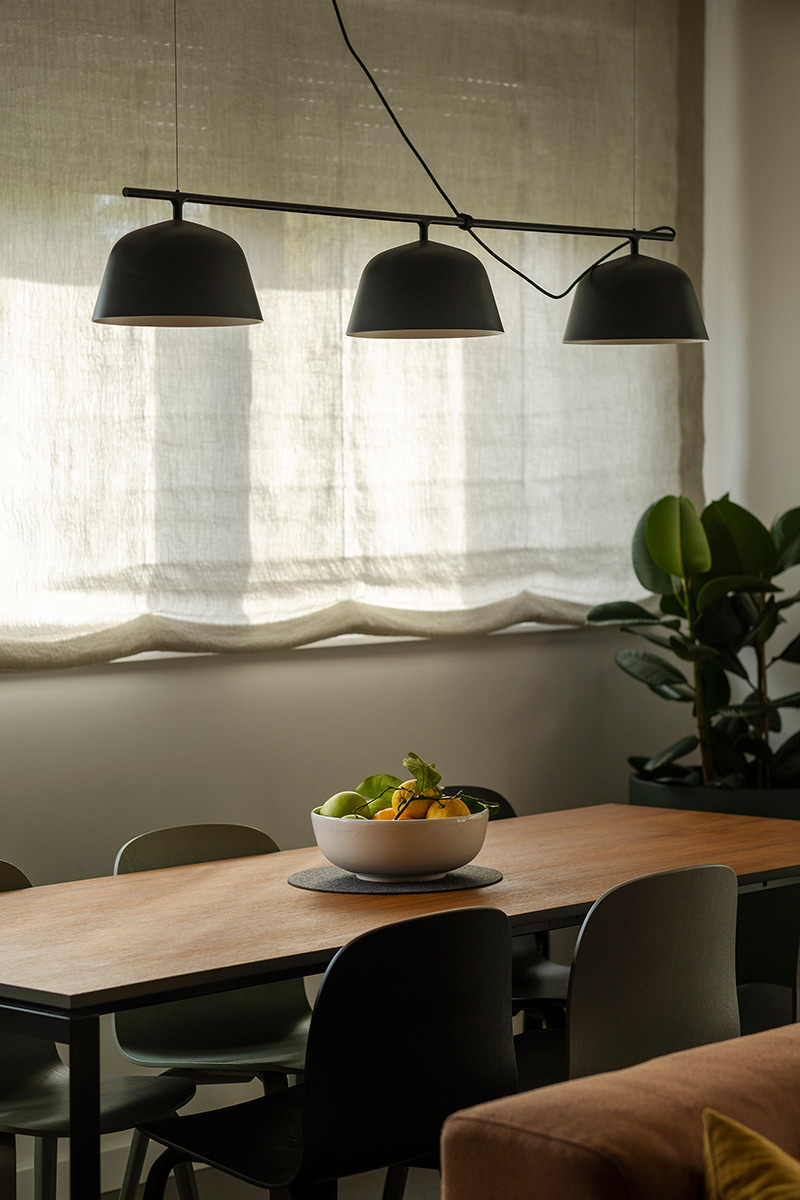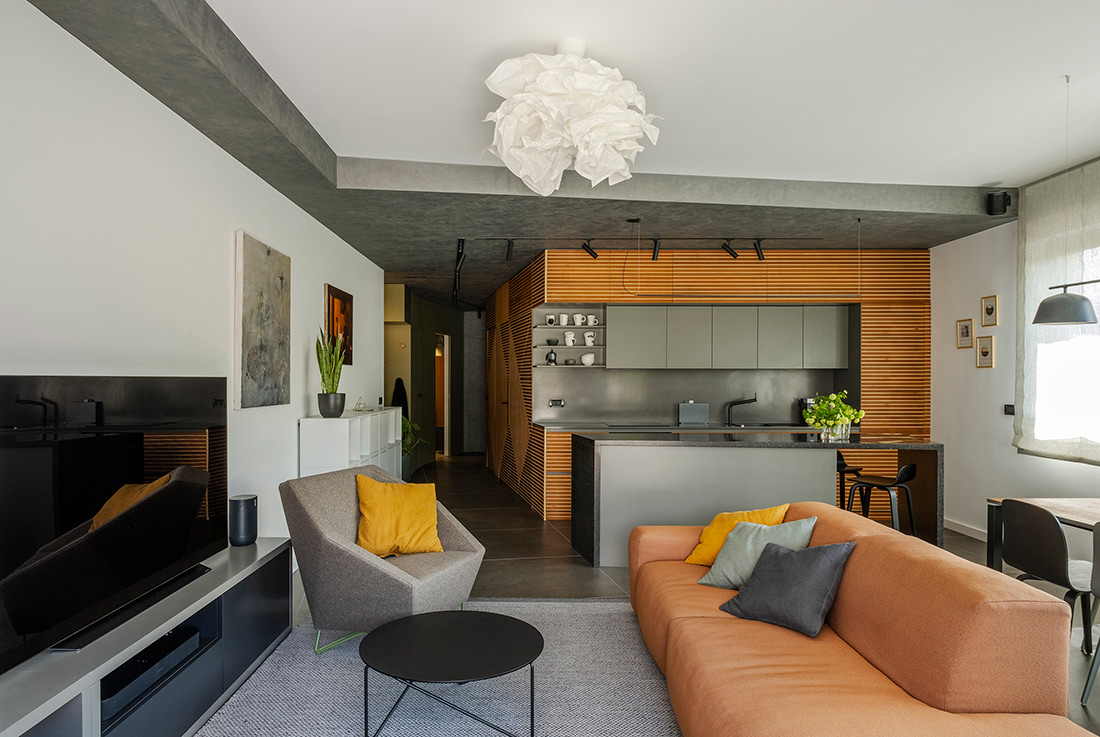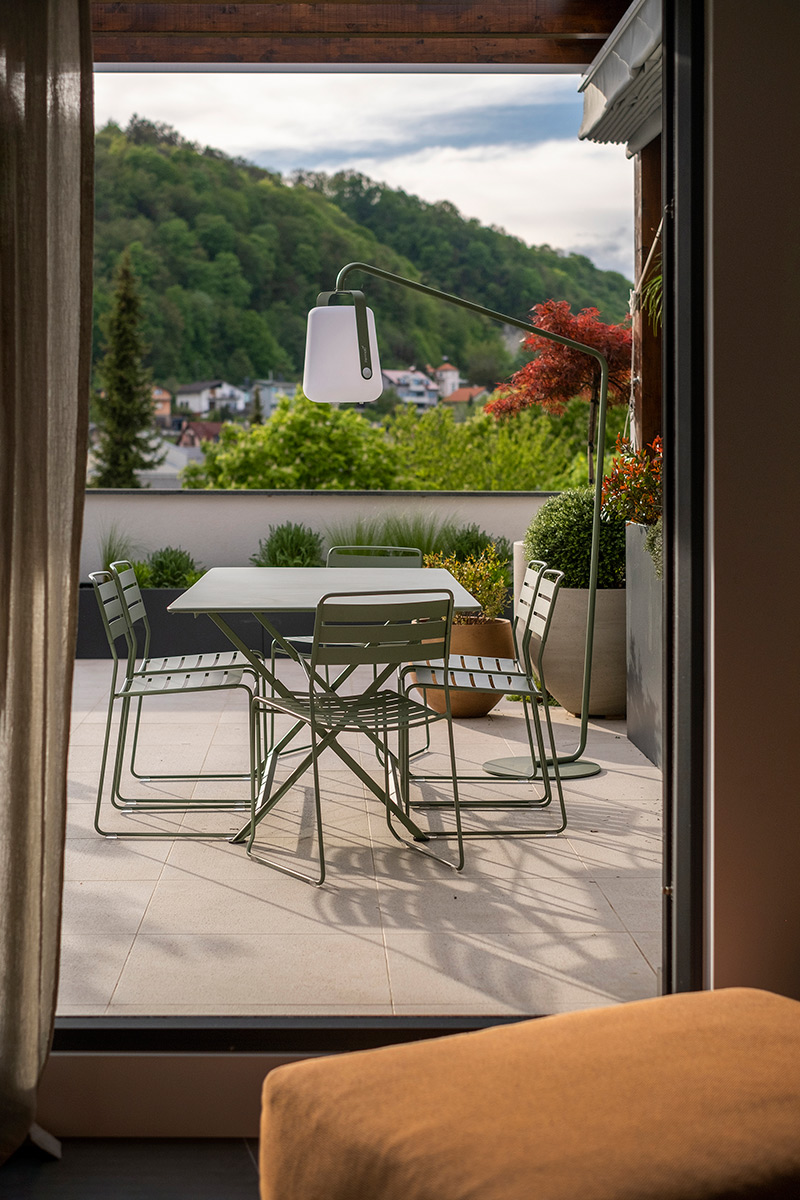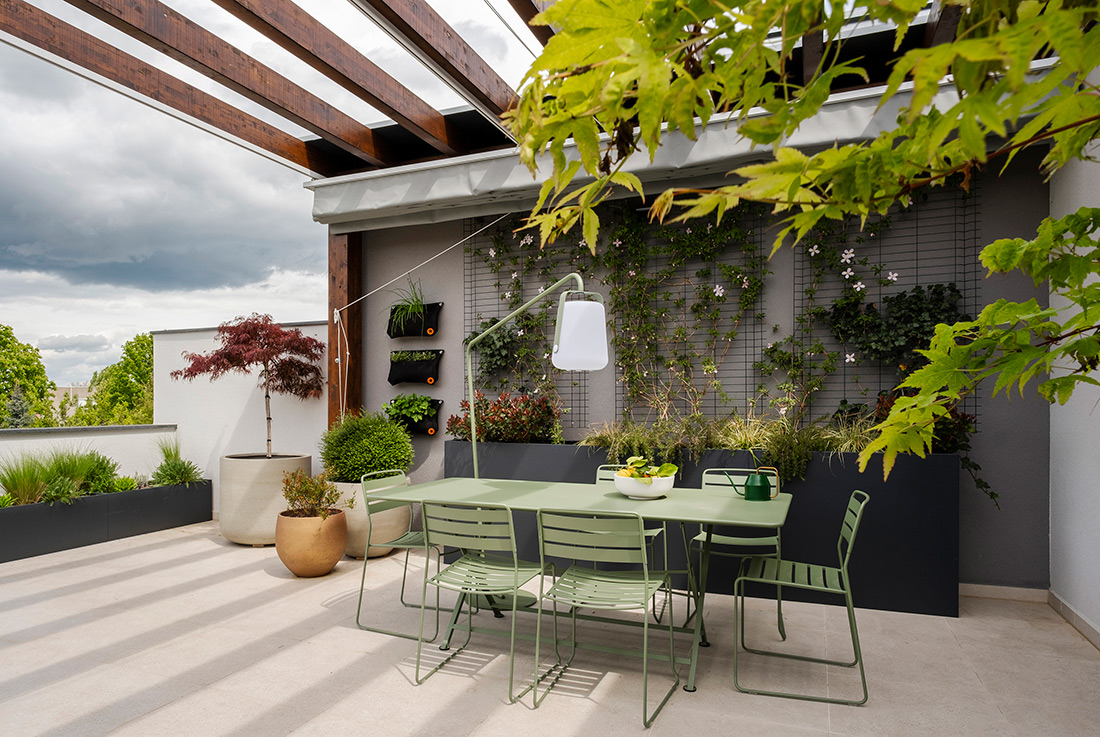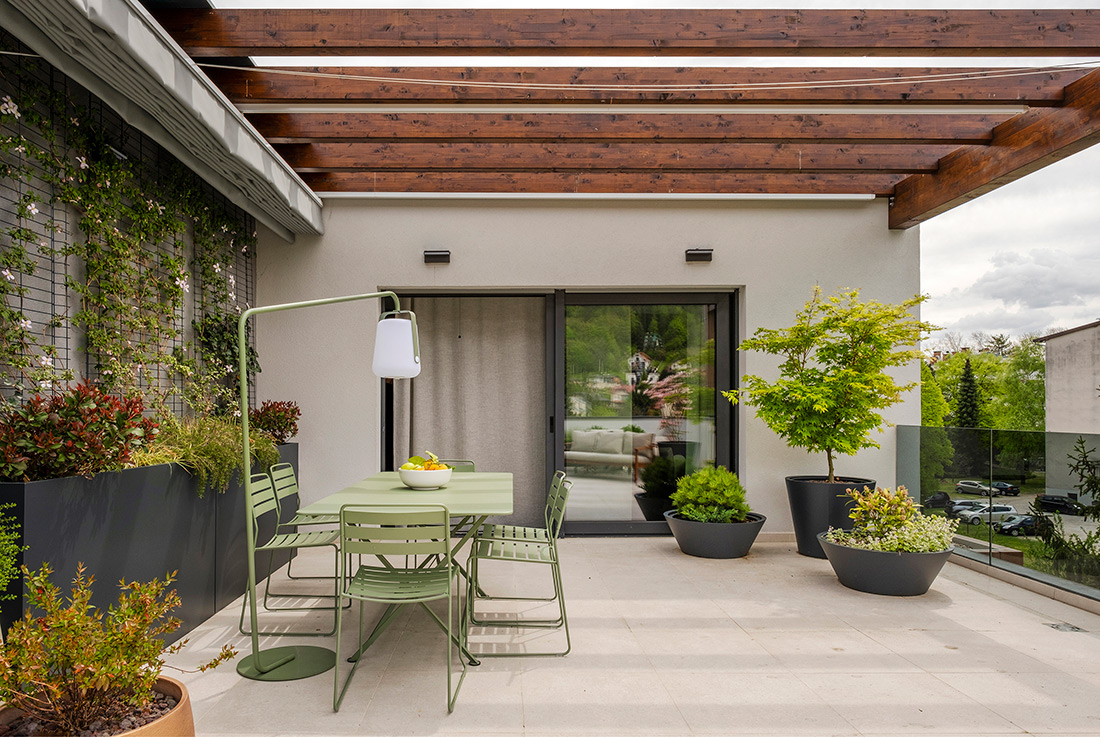 Credits
Interior
Studio Mapa d.o.o.
Collaborators
Ivana Gršković (horticulture project)
Client
Private
Year of completion
2021
Location
Samobor, Croatia
Total area
area 100 m2 + terrace 40 m2
Photos
Bosnić + Dorotić
Related posts
Powered by