Our client decided to buy a seaside apartment in Istria – Croatia because of it's enjoyable coastal air and climate. The apartment is located on the upper hill of Skiper resort in the second semi opened square. They were built and furnished in 2002. The period in which the buildings where developed is reflected in every detail. The outside of building stayed untouched. The inside of the apartment has been designed in a way that reflects modern living. Because of the limited budget for the renovation, no construction work was done. We restored some of the furniture that came with the apartment and also some furniture from client's old house. With the restoration we wanted to contribute to the sustainable living.
The Furniture that we restored:
– The kitchen cabinets and appliances
– 50-year-old chairs
– Wardrobe
– Bathroom cabinet
The remaining missing furniture pieces were bought online (Jysk and Momax), due to Covid-19 restrictions. Despite all of the restrictions this challenge brought great results. Only with the new color scheme, restored furniture, antics, and art pieces, we created a very homely and harmonized ambient. By reviving the old furniture with new color and upholstery, we achieved a sustainable and aesthetically pleasing results. Colors used in the renovation reflect the contemporary spirit of the period the building was built. Throughout the project we never went over the budget. Therefore, we made smaller but effective changes.
Renovation:
– The doors of kitchen cabinets and bedroom wardrobe were painted from orange to white;
– all of the old handles were replaced by new black ones;
– the frame of the mirror was newly painted;
– the old chairs from the 60s were painted from natural wooden color to black. They were also given new graphite grey felt seat that replaced old red ones;
– the floor tile in the bathroom were painted in graphite grey;
– indigenous plants were placed on the terrace.
Currently we are living in very uncertain times duo to Covid-19, this has brought up questions about money management, energy consumption, etc. Furthermore, we are also rethinking new investments and projects, because of the questioning of how our lives are going to unfold. Nevertheless, the renovation has brought happiness to our lives and satisfaction for the investors.
Even though the budget was limited, we created a very modern homely space with a functional positioning of furniture and very thoughtful selection of colors and materials.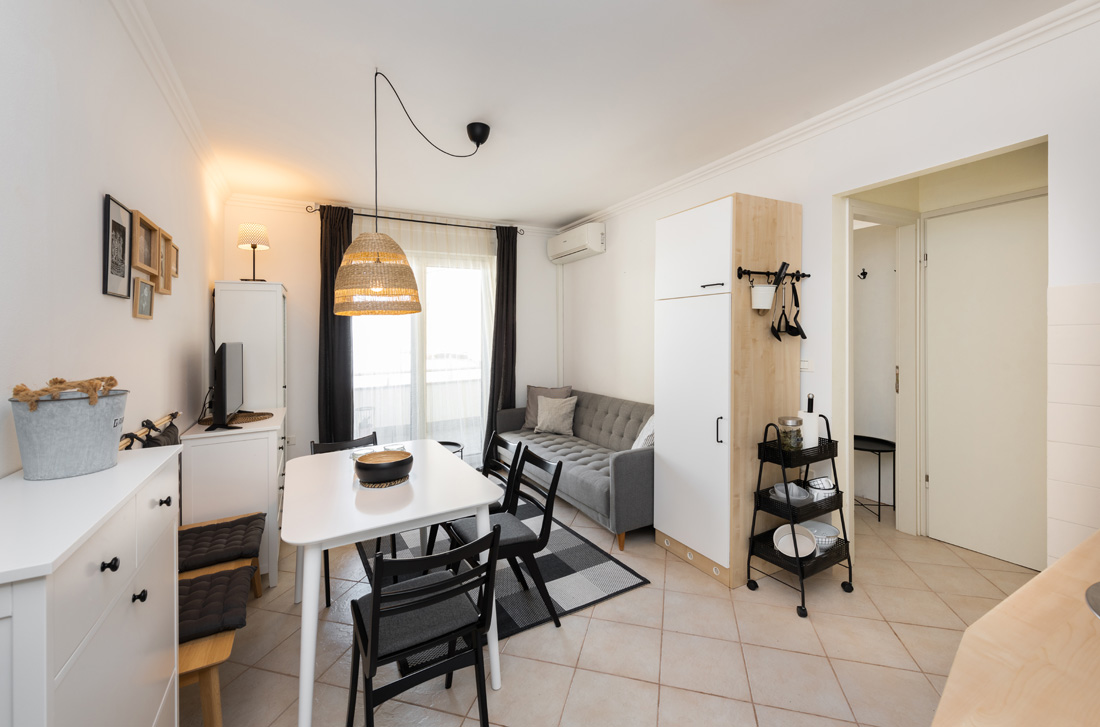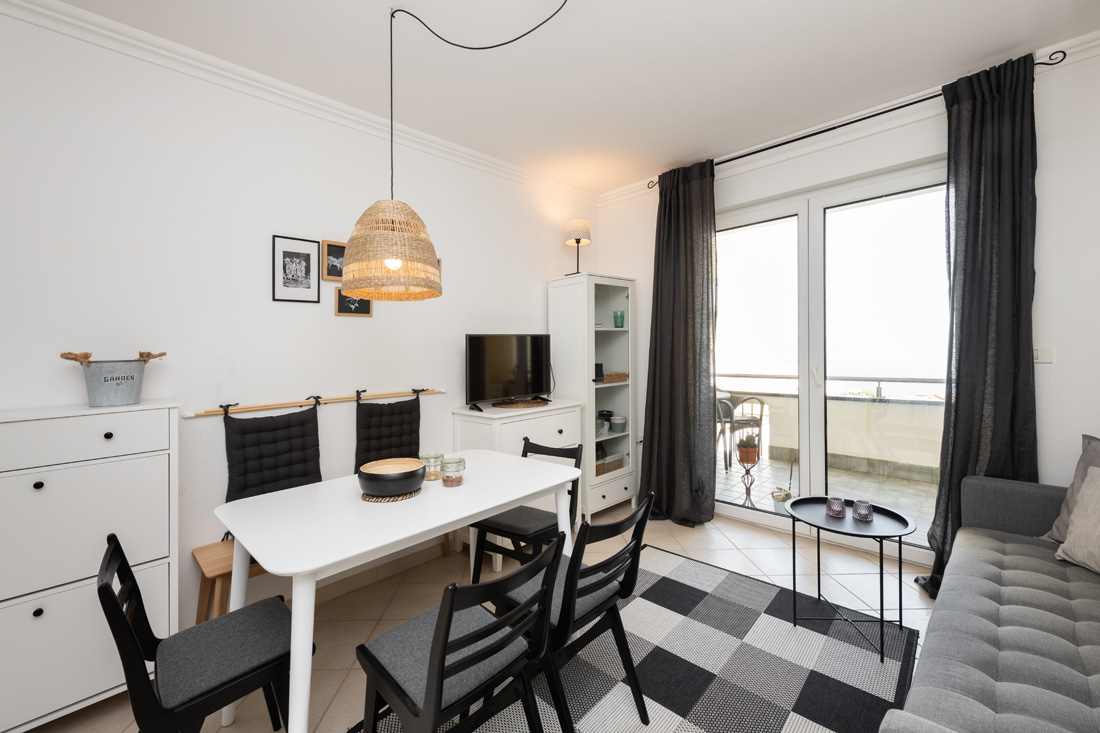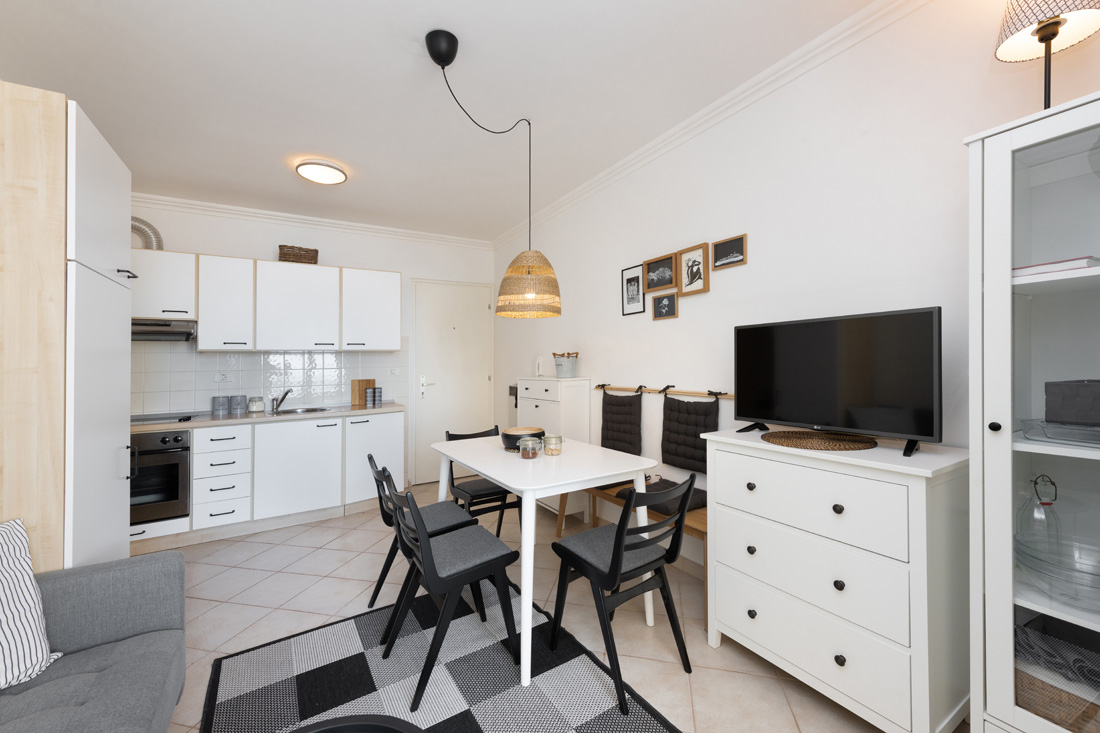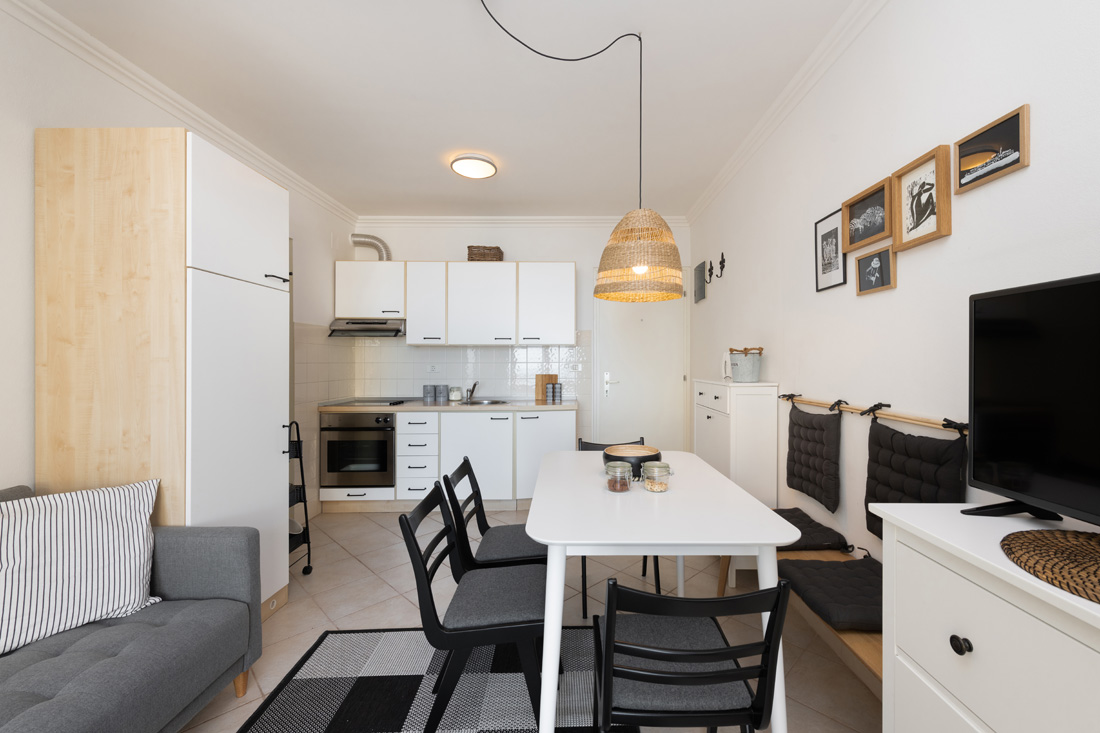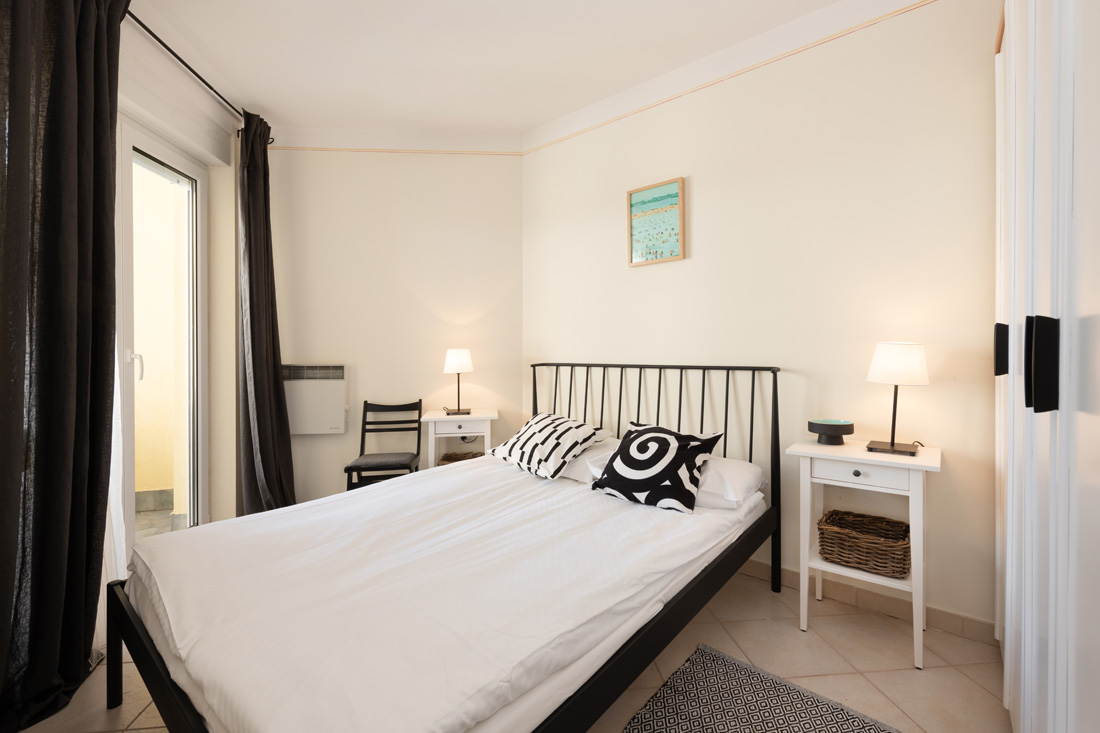 Credits
Autors
Metka Javh Hribar
Client
Private
Year of completion
2020
Location
Istria, Croatia
Total area
40 m2
Photos
Peter Škerlep
Project Partners
Carpenter: Marjan Tratar, Technical associate: Sara Dauti Ramadani, urbanism student
Related posts
Powered by