Inspiration:
ARCHAIC FUTURE finds inspiration in Montenegrin national costume. Block patterns are modified and details are reduced to an evocative level. Costumes are made from a single material, laser cut without sewing, and then manually assembled. Local inspiration plays a crucial part in aesthetics and expression. By focusing on the potentials of the closest surrounding, we nurture diversity, the most valuable aspect of living.
Materials and techniques:
All materials are biodegradable, either biosynthesized or natural. Insourcing fabrics, the closest producers are chosen, to reduce environmental costs of transport and to support good working conditions further down the supply chain. By choosing quality materials, garments are designed to last for more than one season.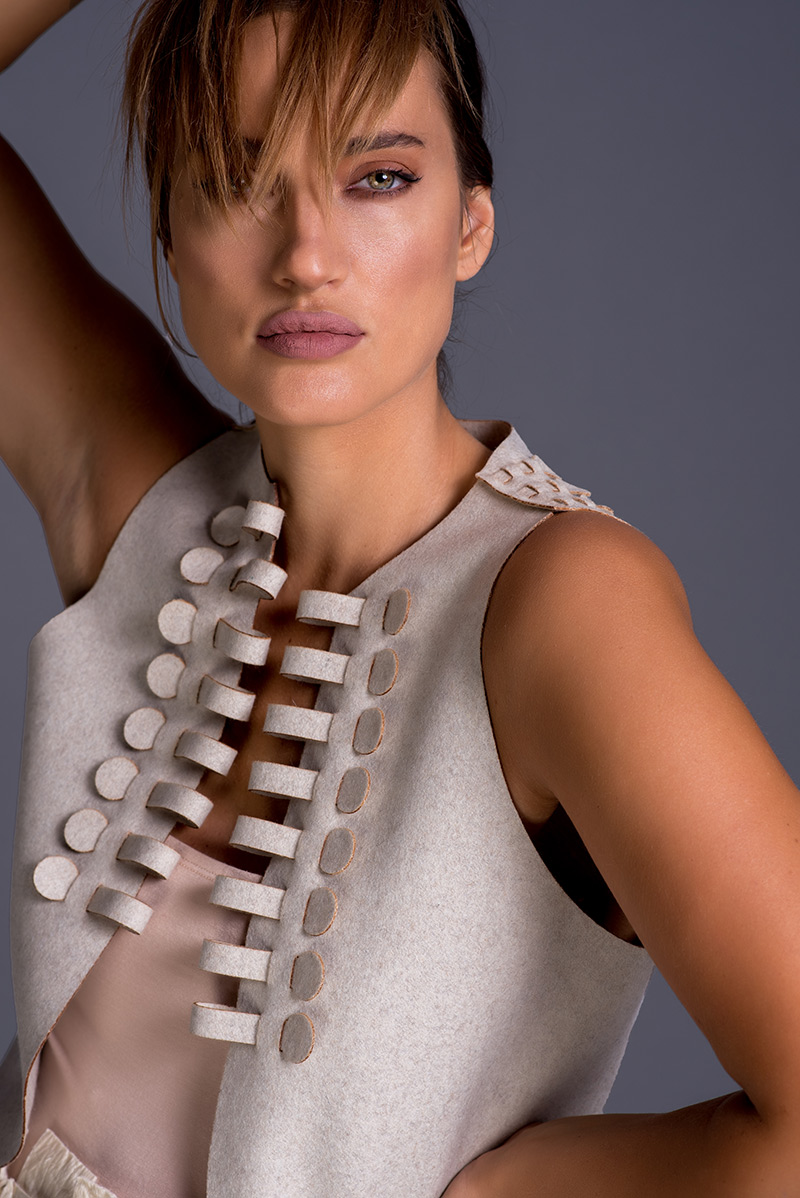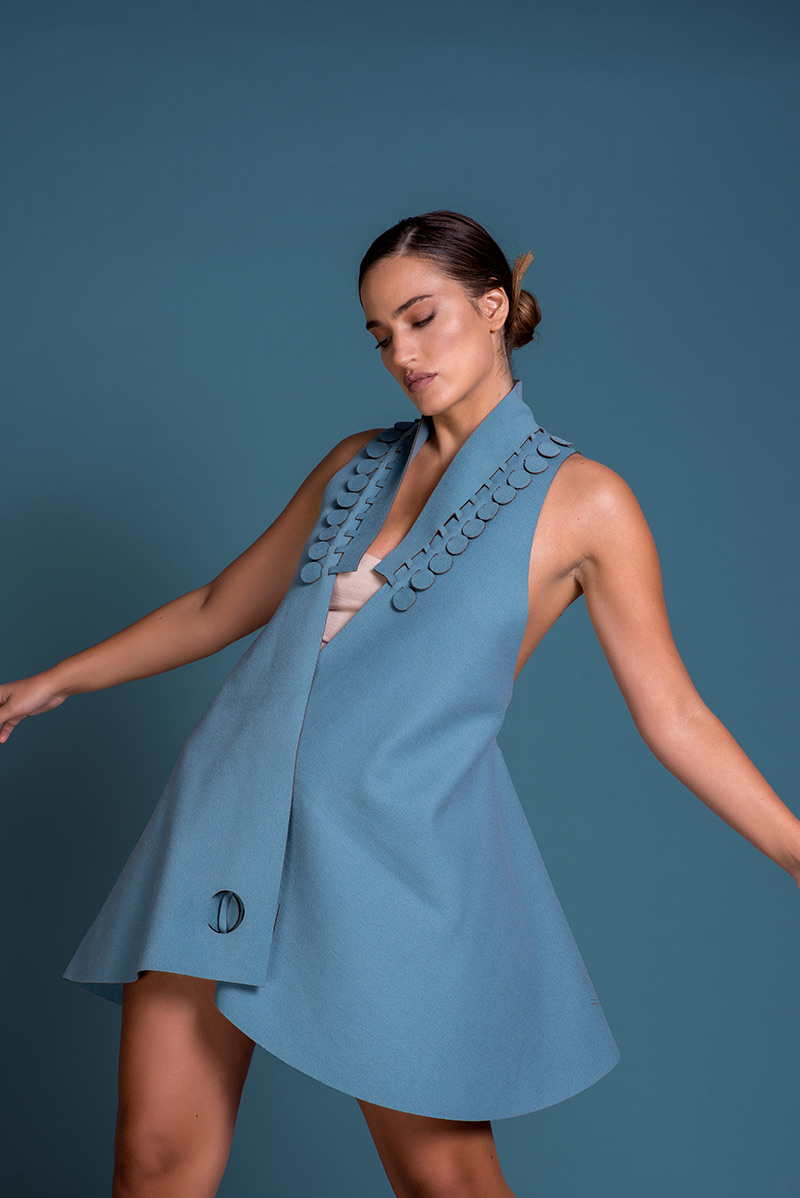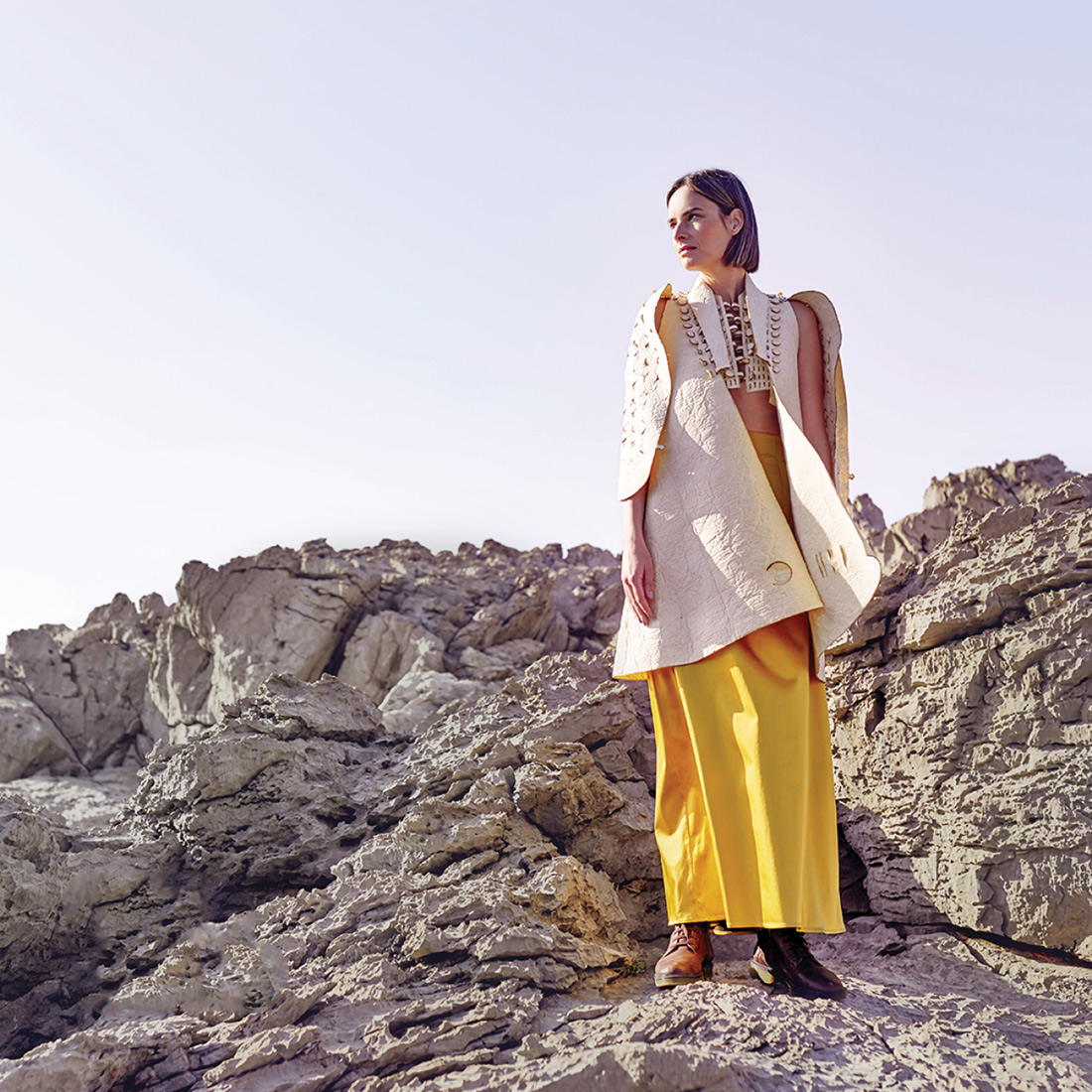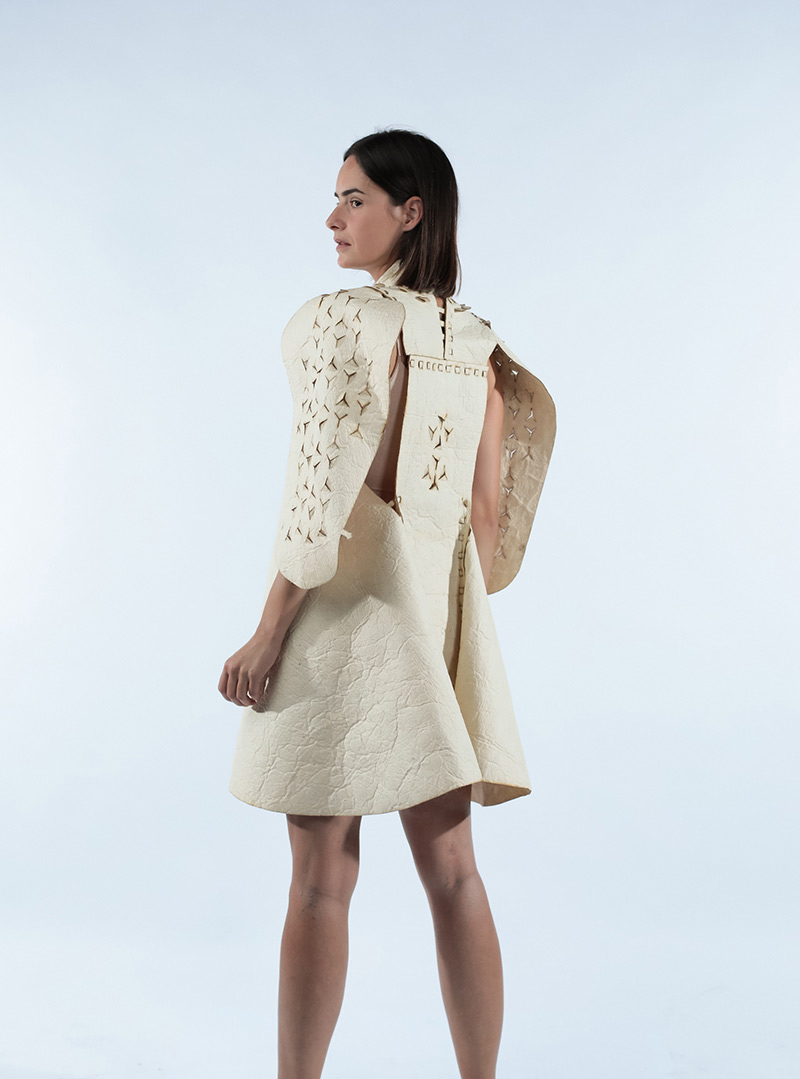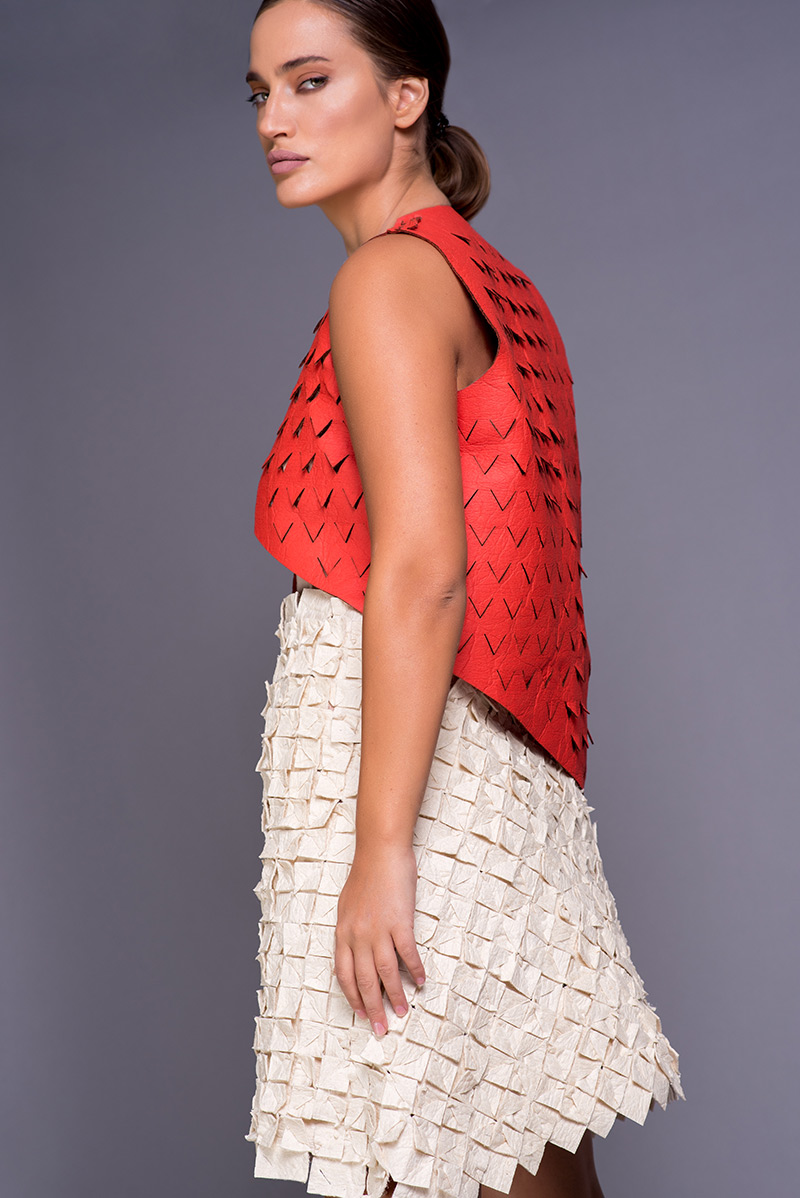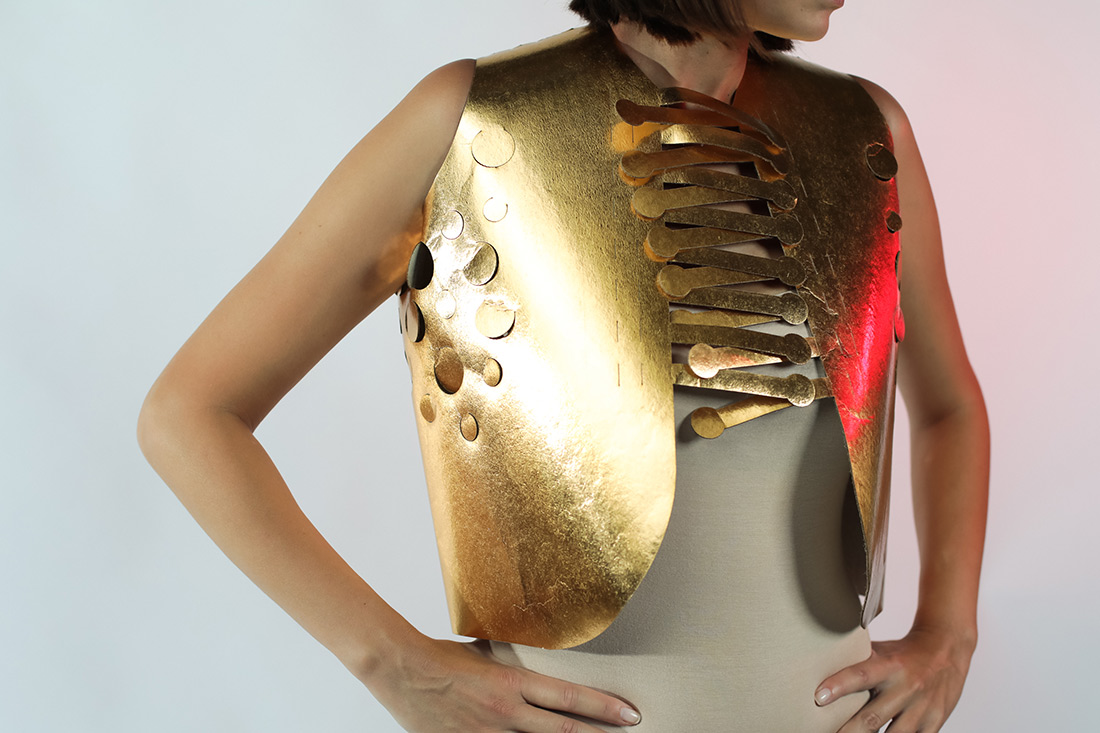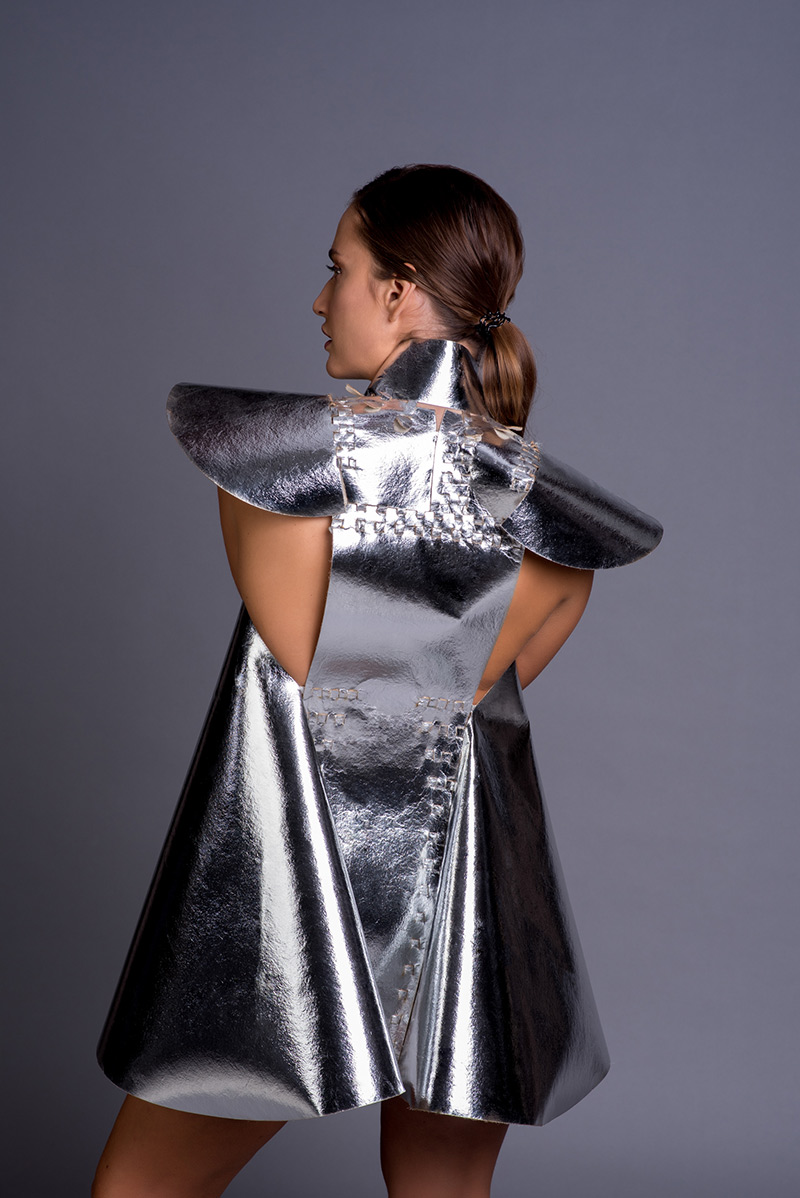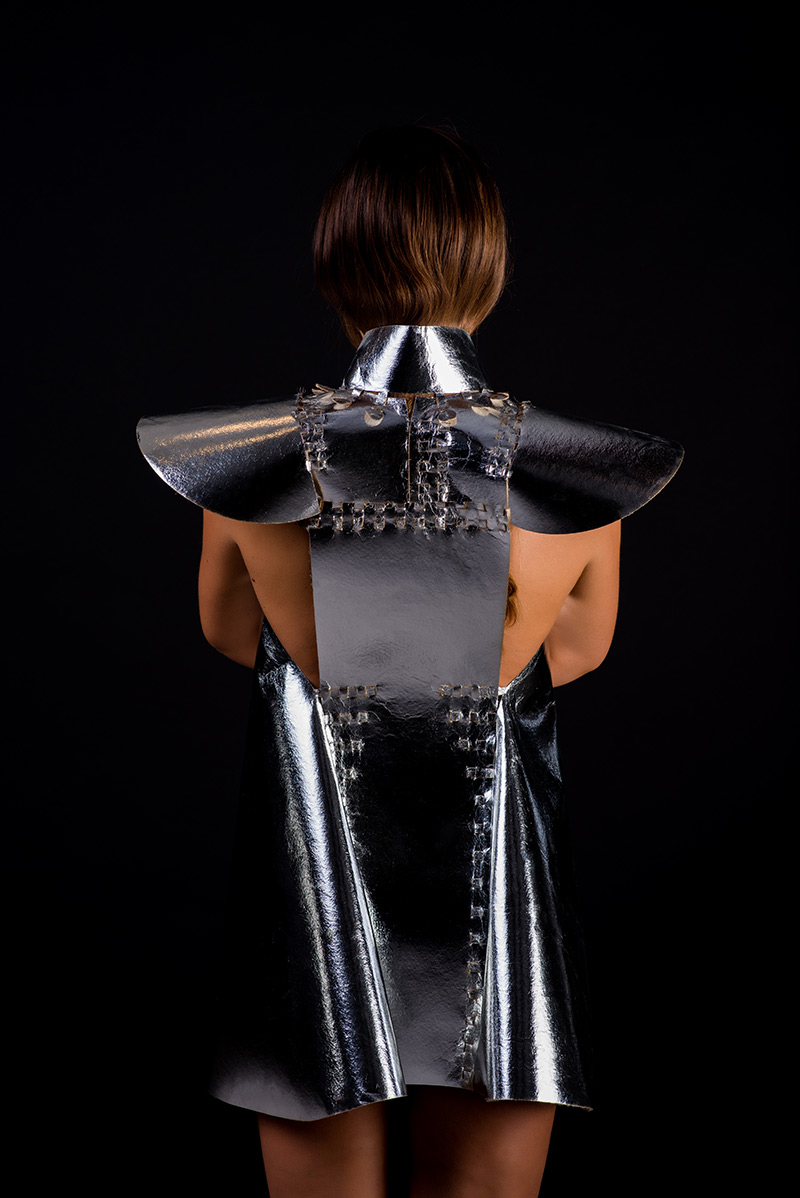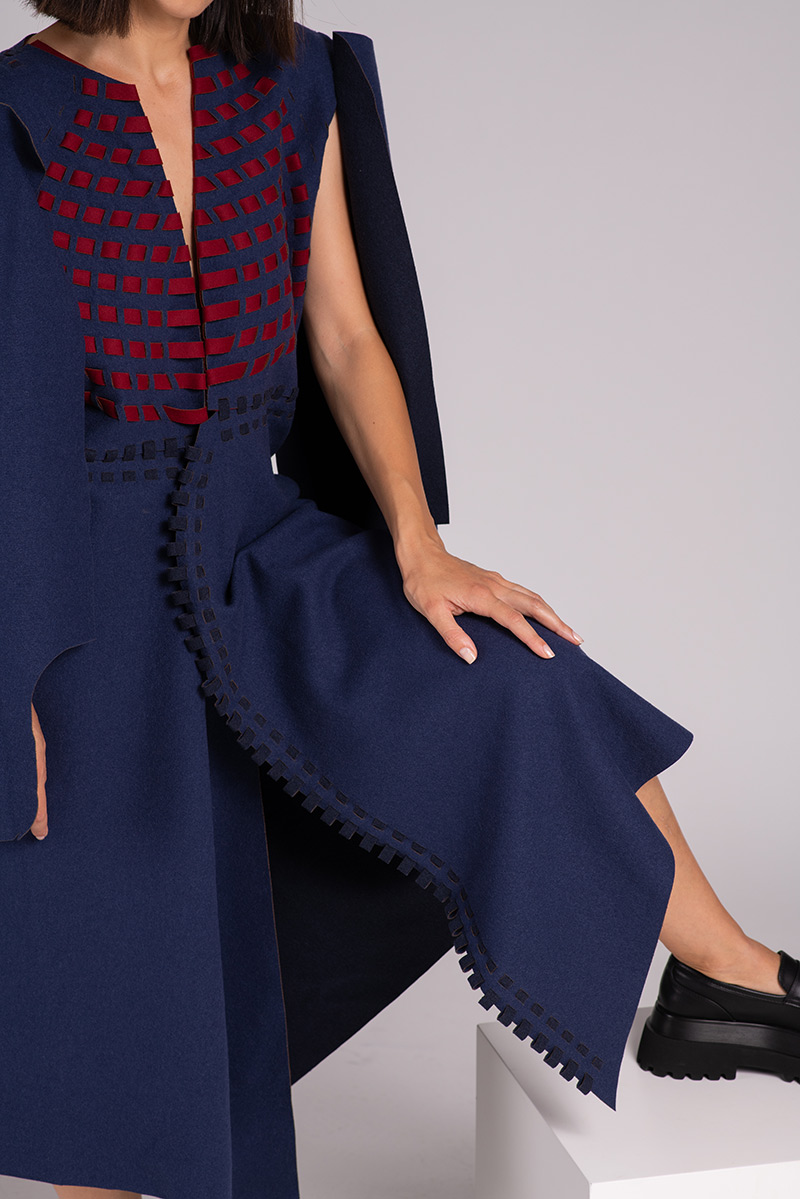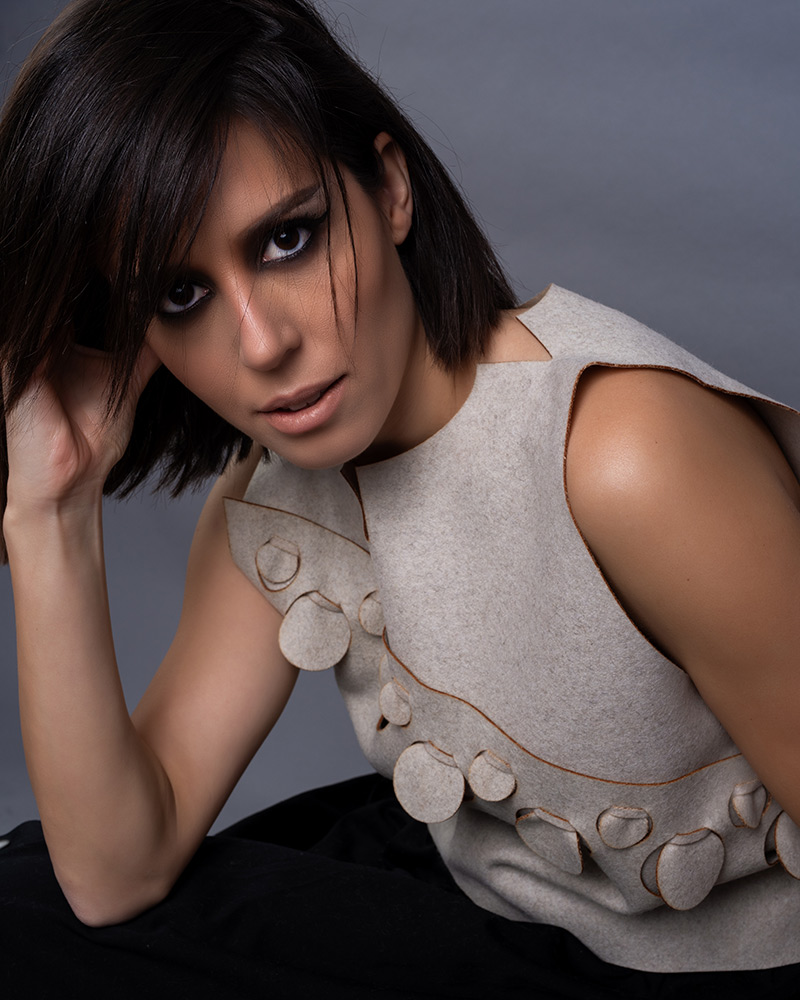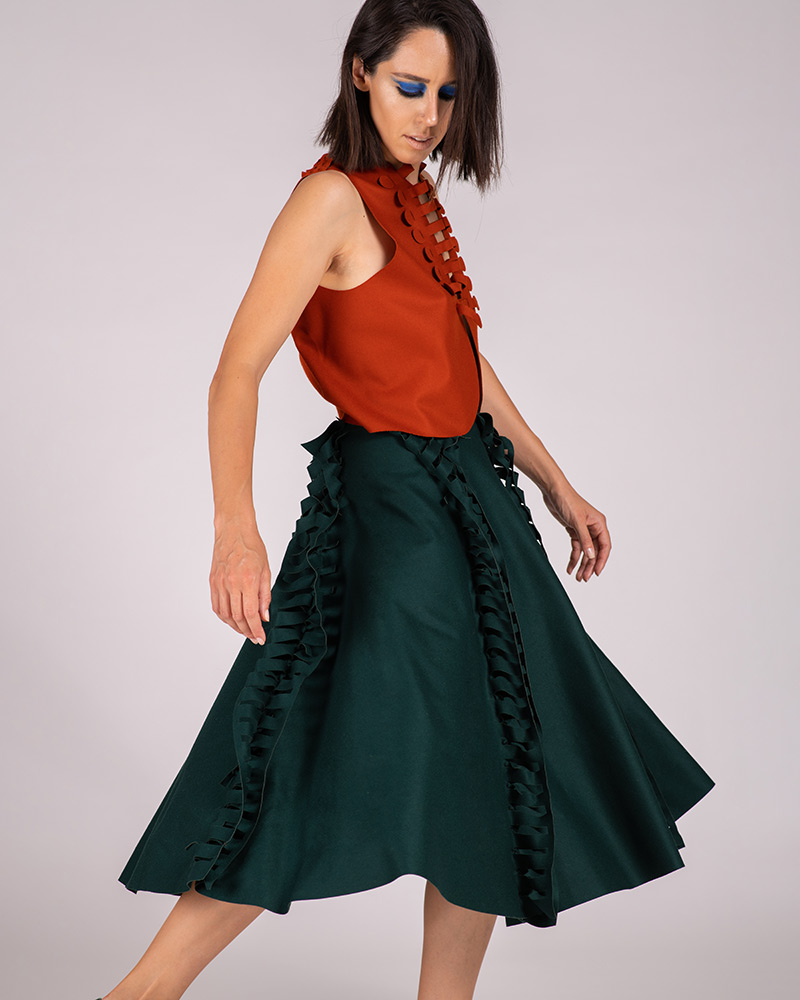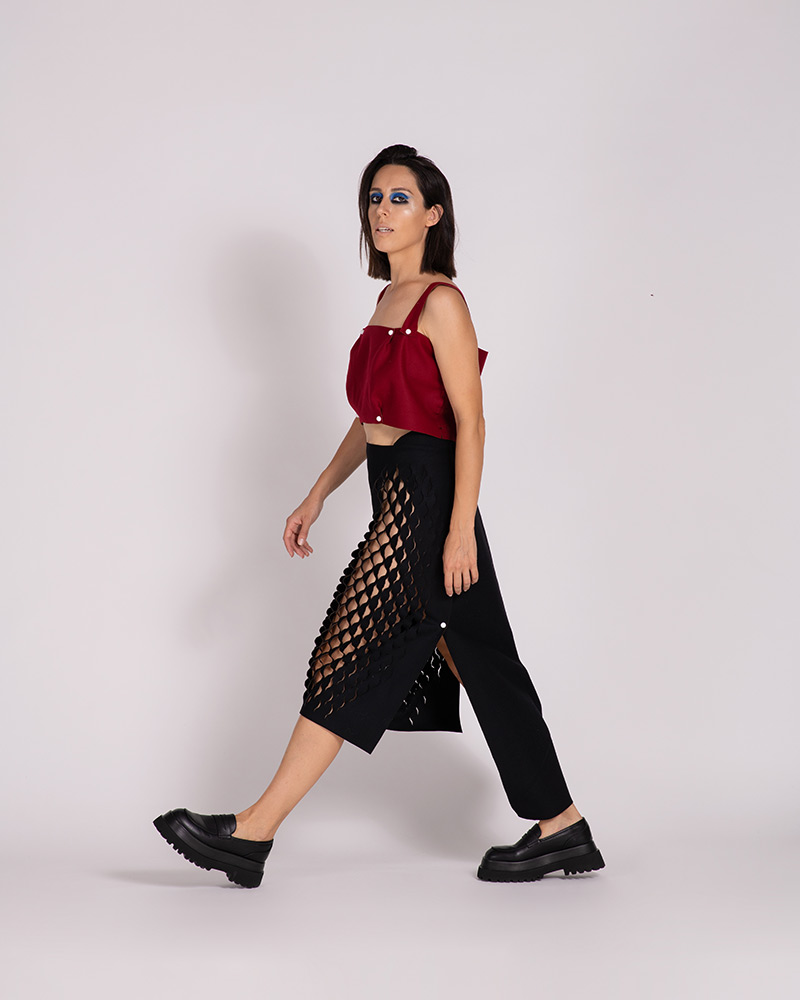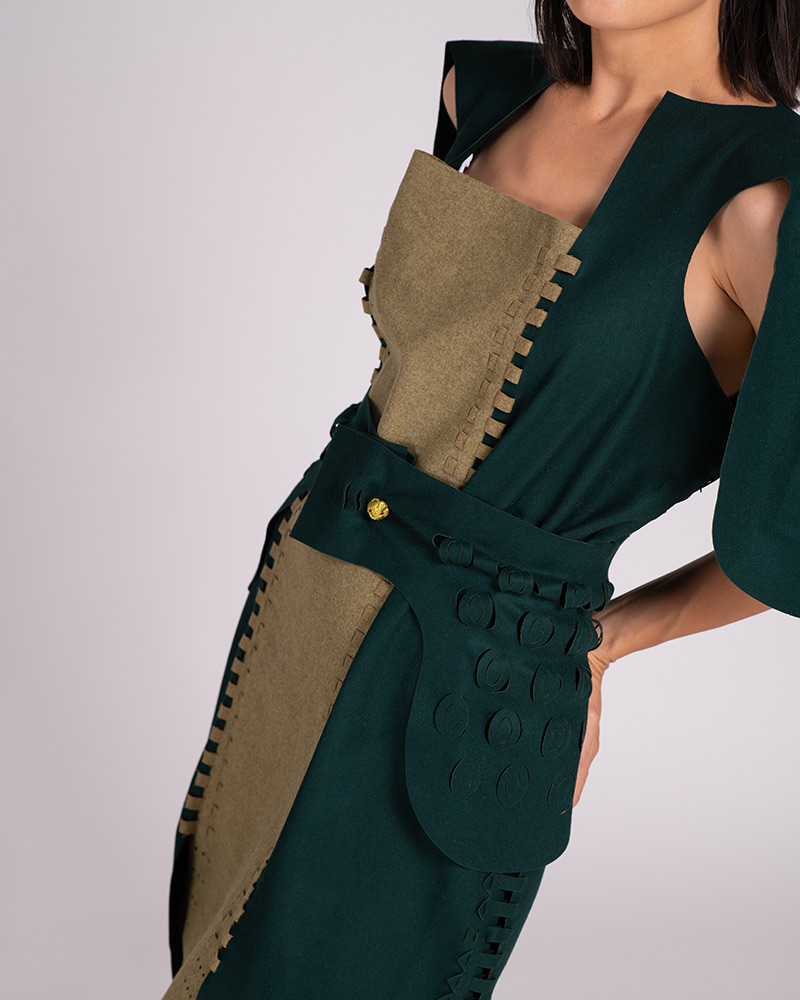 Credits
Collection or creation
ARCHAIC FUTURE
Brand
AKKA
Designer and / or studio
Aleksandra Džaković / AKKA
Year of production
2020
Designer's country of origin
Montenegro
Country of brand origin
Montenegro
Photography
Nikola Pejović
Related posts
Powered by