600 kids from 25 nations-the Löwenfeldschule is a place of cultural diversity. This variety and openness were one of the main inspirations for creating an open place. First of all, the situation of the building creates a public space in between the old and the new building. This so-called play-street is reserved for pedestrians only. The light shade of the trees in combination with the flowerbeds offer a colourful atmosphere through the year. From the start on, the focus was on combining few materials such as wood, concrete and glass. For the robust plinth zone, pre-made concrete elements were used. On the upper floor the construction as well as the facade were made of untreated wooden elements. There's also the possibility to add one more wooden floor. So, the building is prepared for a further growth in the future. In the interior, large glass openings create a light and open atmosphere. The rooms are grouped around a so-called market space and thus share a common center. In this way, hardly usable hallways could be reduced. The project creates diverse living spaces for children on the outside as well as on the inside.
What makes this project one-of-a-kind?
It's a benefit for the district, the school and the people inside. It considers environmental issues not only through the use of sustainable materials and a state-of-the-art energy concept, but also through a room concept which enables multiple uses. In the morning the secondary school uses the building as a place of learning, during the afternoon it turns in to a child care center for children of different ages and in the evening sport clubs meet in the adjacent sports hall. The building itself turns therefore in a small city of its own.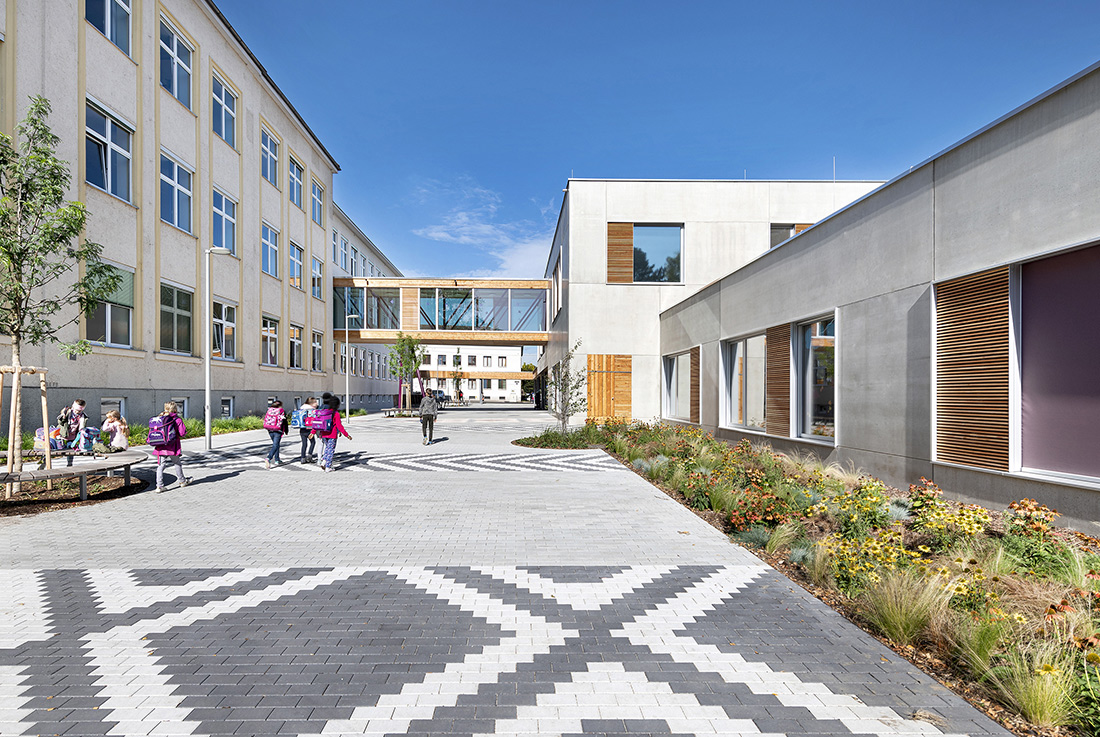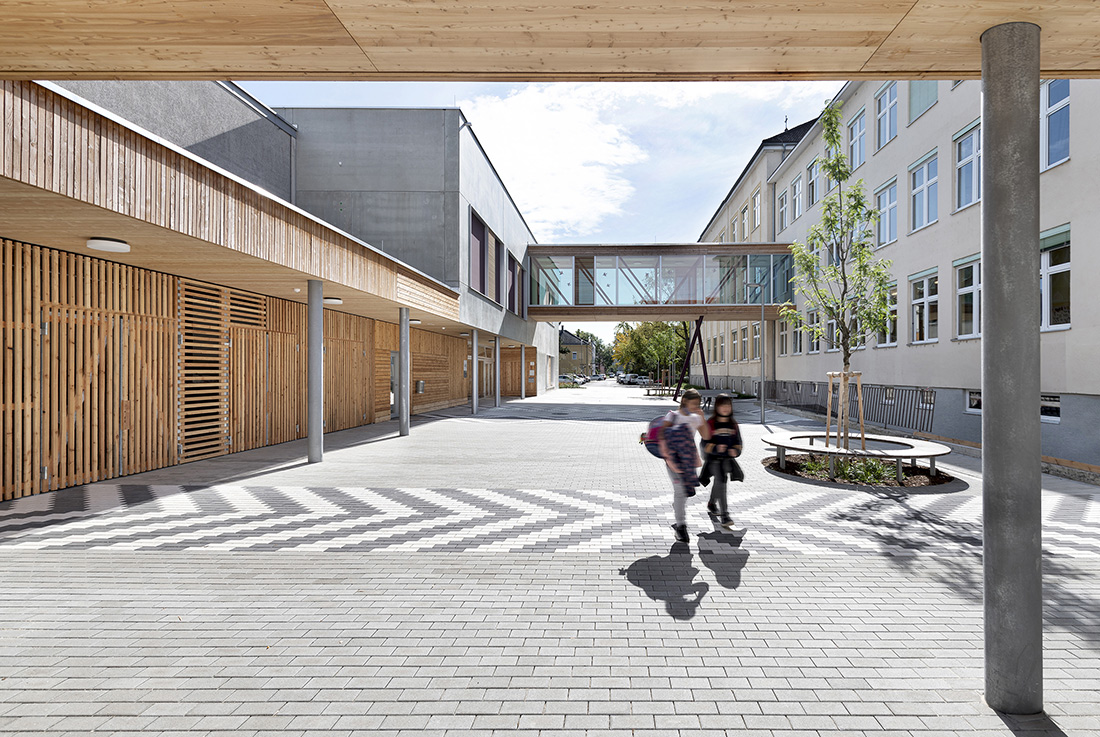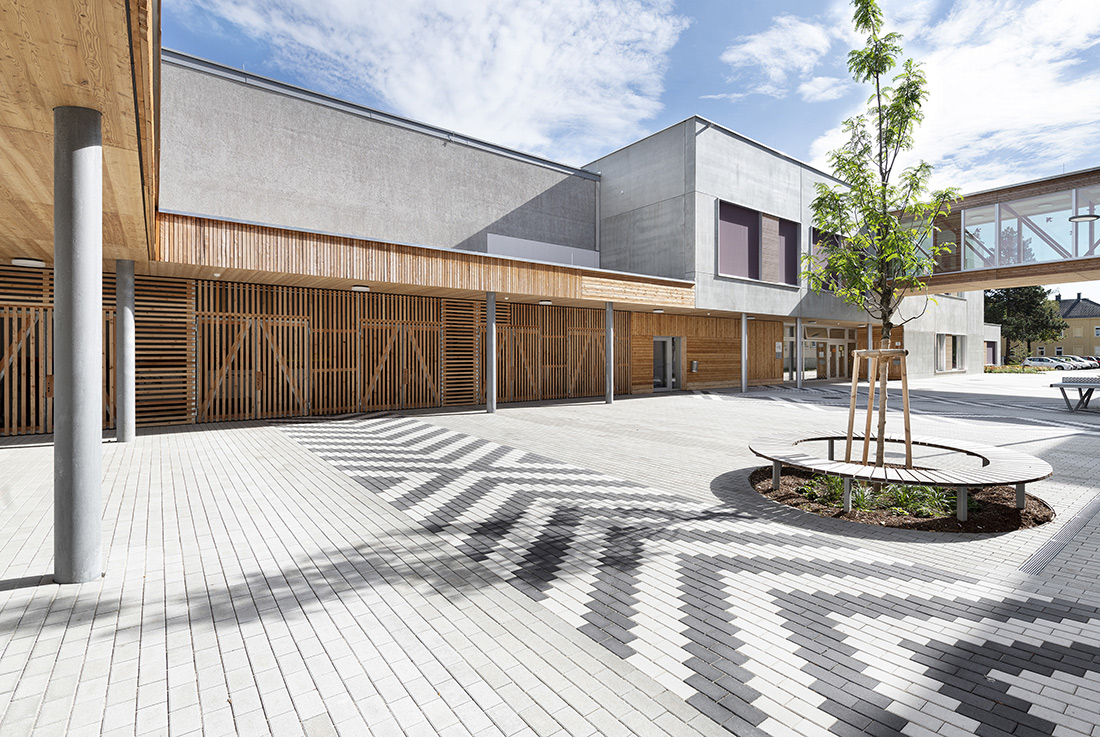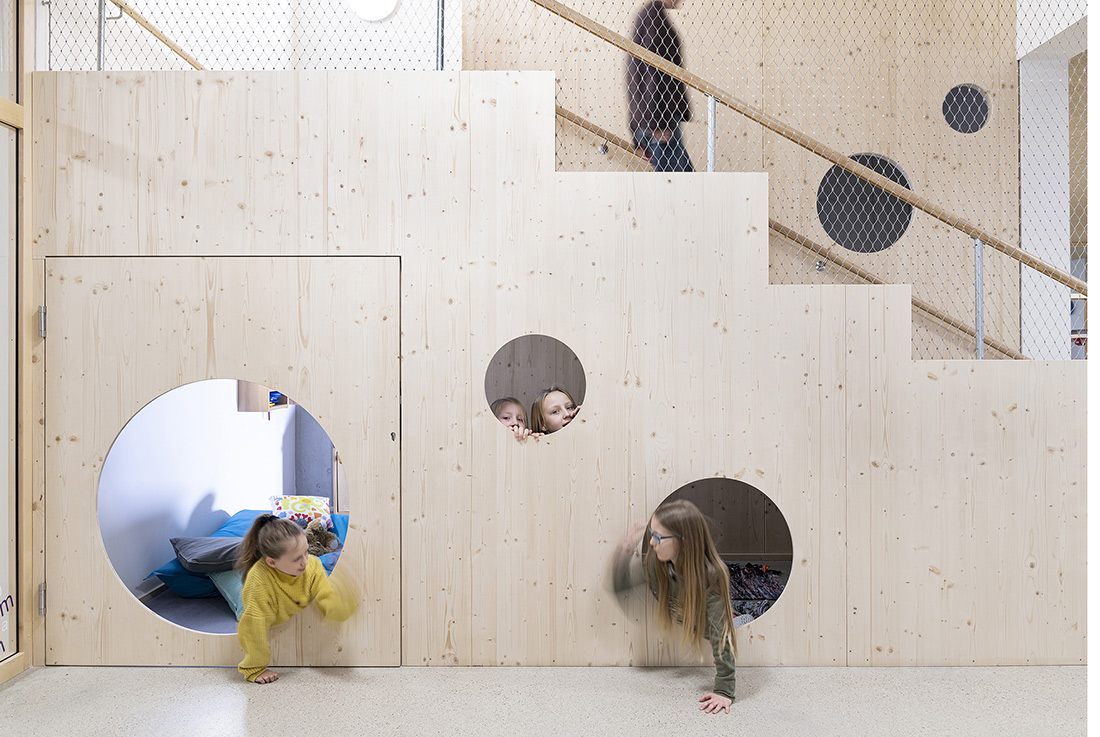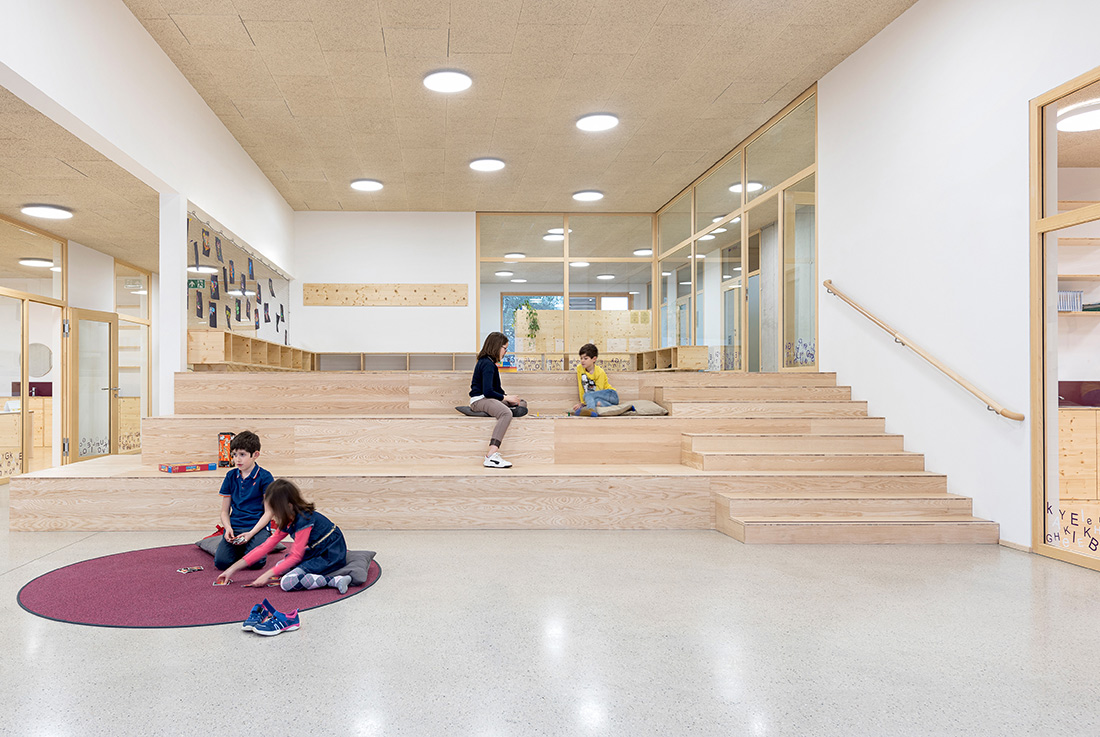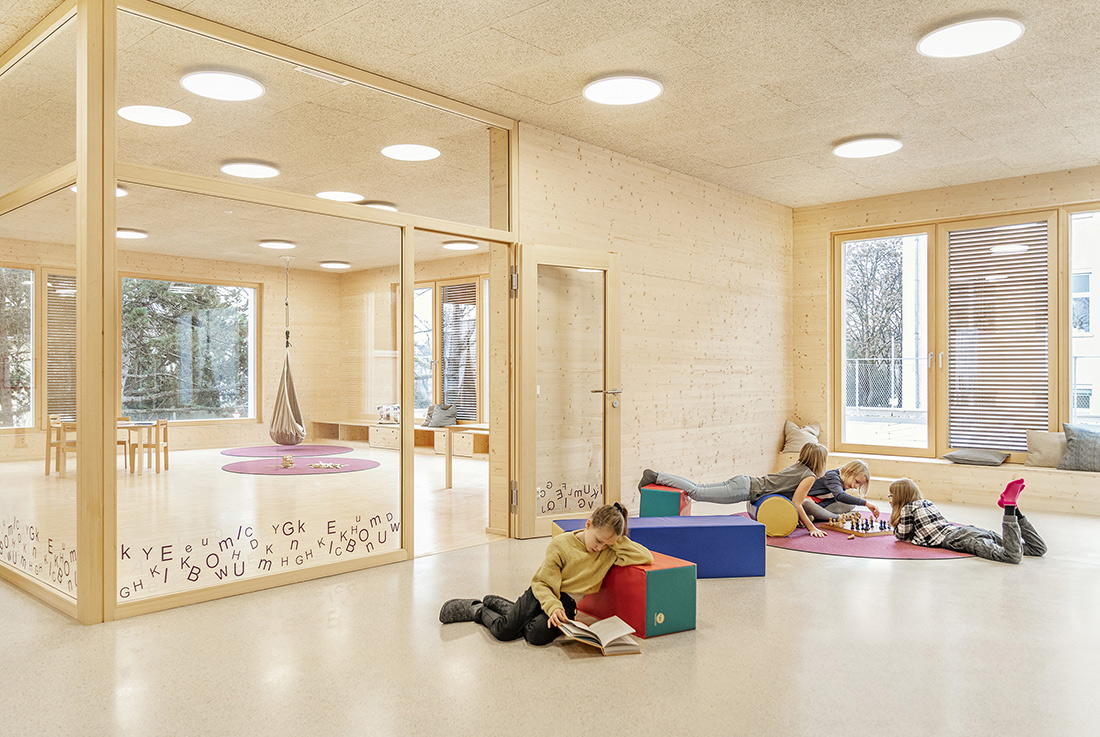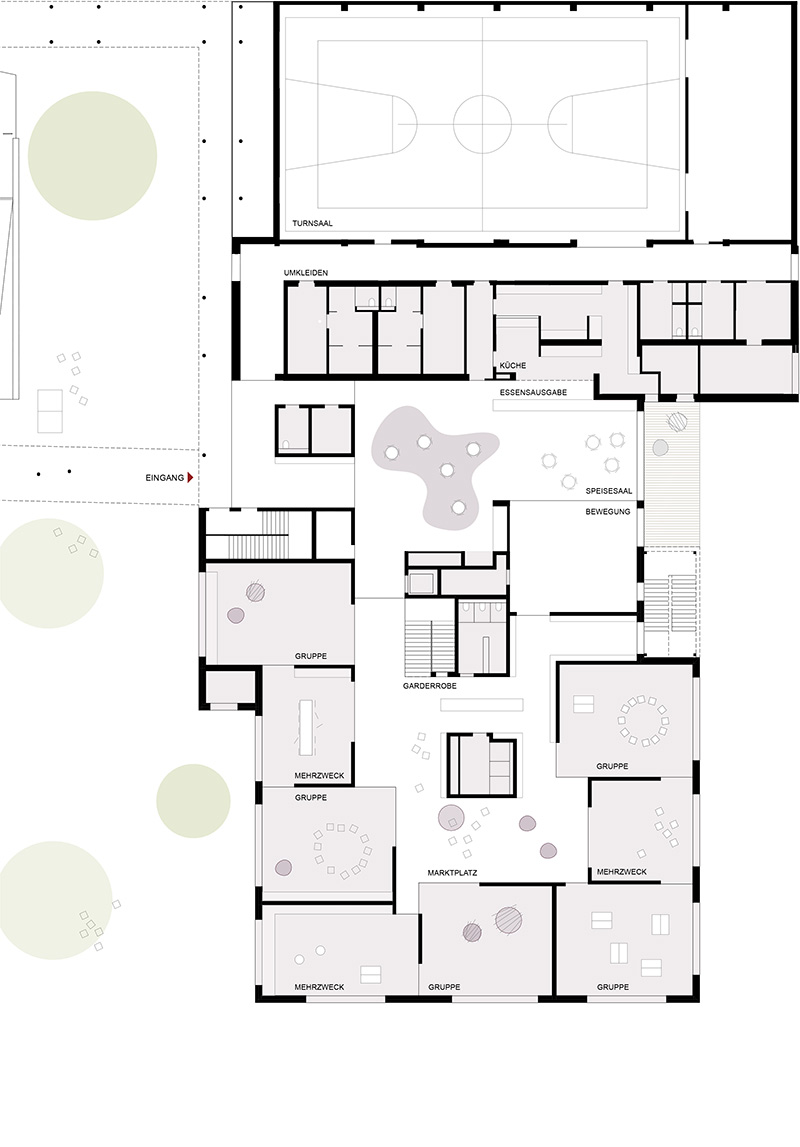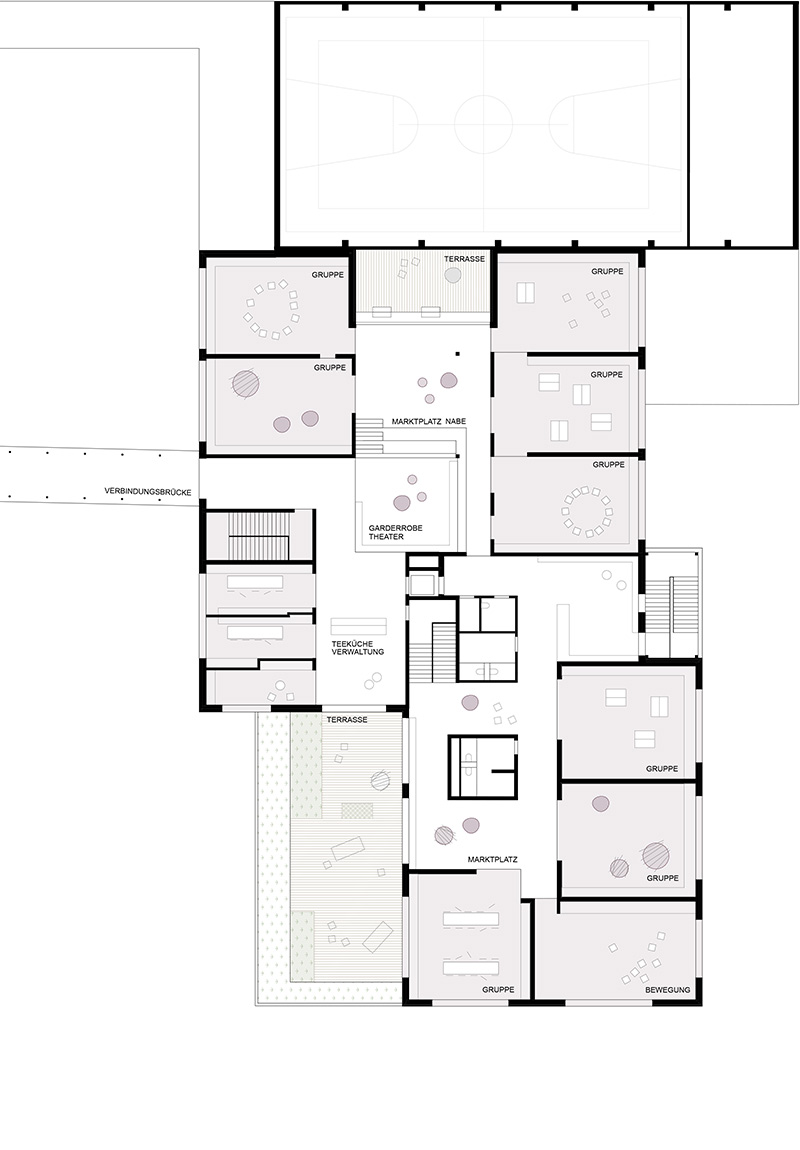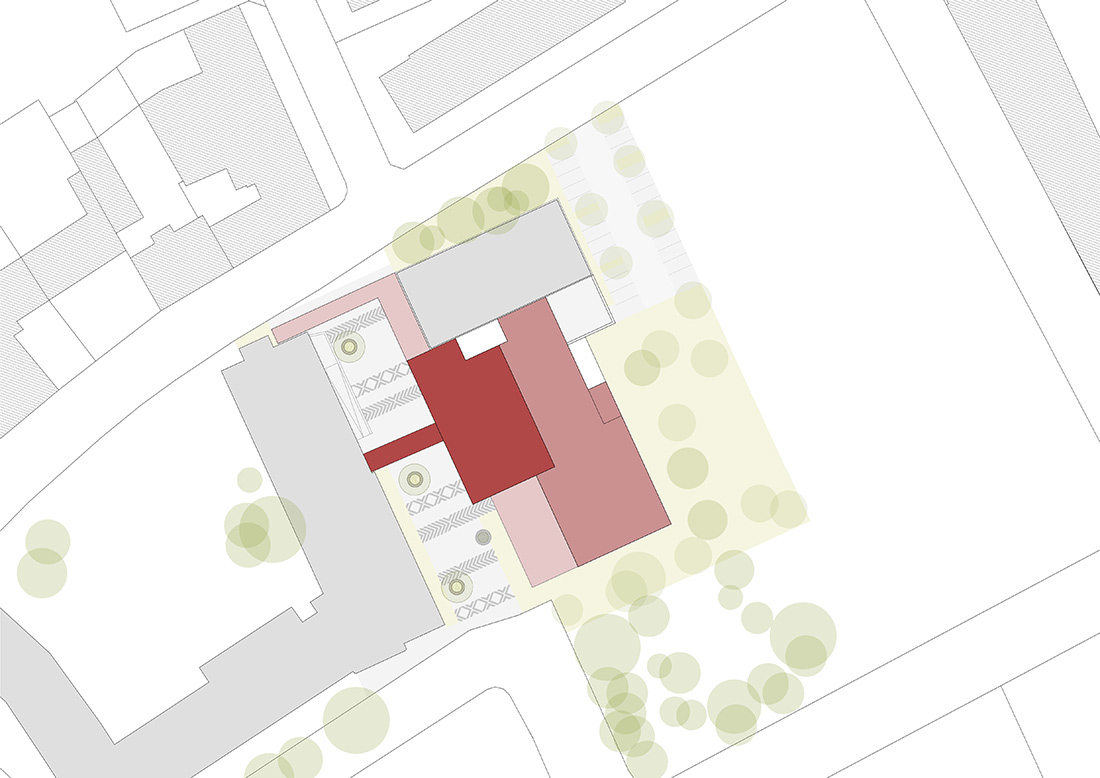 Credits
Architecture
Bogenfeld architecture ZT GmbH
Main contractorfor wood construction
Holz-u. Stahlbau Wimmer GmbH & Co.KG
Client
ILG Linz GmbH
Year of completion
2020
Location
Löwenfeld, Austria
Photos
Violetta Wakolbinger
Project Partners
Triax Ziviltechniker GmbH, Enicon Eco-energy-consulting GmbH, tbw-ingenieur consult GmbH, IBS Technisches Büro GmbH, Jung & Partner GmbH, Carla Lo Landschaftsarchitektur wood construction, Wolfgang Traussner Bau GmbH, Pucking, Progress AG, Brixen, Wöhrer Fenster-Türen-Technik GmbH, Mauthausen, Pilz Türenwerkstatt & Co. GmbH, Leonding
Related posts
Powered by