ἀήρ Fashion Boutique
ἀήρ – Ancient Greek work for air/wind
air /e:/
The invisible gaseous substance surrounding the earth.
The design of the project was inspired by the name of the fashion boutique. We wanted to provide the sensation of 'lightness and airiness' so for that reason the concept was based on clean minimal lines, using natural materials in earthy colours, such as wood and stone.
The store is located in the centre of Paphos, Cyprus, at Kennedy Square. In correlation to Paphos being the European Capital of Culture in 2017 with the redevelopment of the city centre and restoration of the historic buildings, we wanted to stimulate the character of the current building so it balances with the rest of the structures and to unify it with the existing local architecture.
By restoring the original 100-year-old stone walls in the surface, in combination with the wood structure which hides the mezzanine floor storage area, and the metal clothes rail, flowing in different levels, formed the perception of activating the natural movement of air that generates wind.
What makes this project one-of-a-kind?
The clean planning of the space and choice of earthy colours in combination with the pastel colour, peach, used on the rails, fade in the present stone structure of the surrounding walls, highlighting the diverse clothing brands.
About the authors
Elena and Laura, both interior architects, are the founding members of Pure Designing Spaces. By merging their inspirations from their academic and professional backgrounds, they have put together a team, reflecting in every aspect of their work, their passion for design and love of the profession. Their work combines interior design with architecture, which is mirrored in their efforts to not only extent the best potential function but also the designing features of every individual space. Having accumulated substantial experience in interior and architectural design, interior branding and customised furniture, they are adding their mark in the existing architectural scenery, placing emphasis on the details.
Text provided by the authors of the project.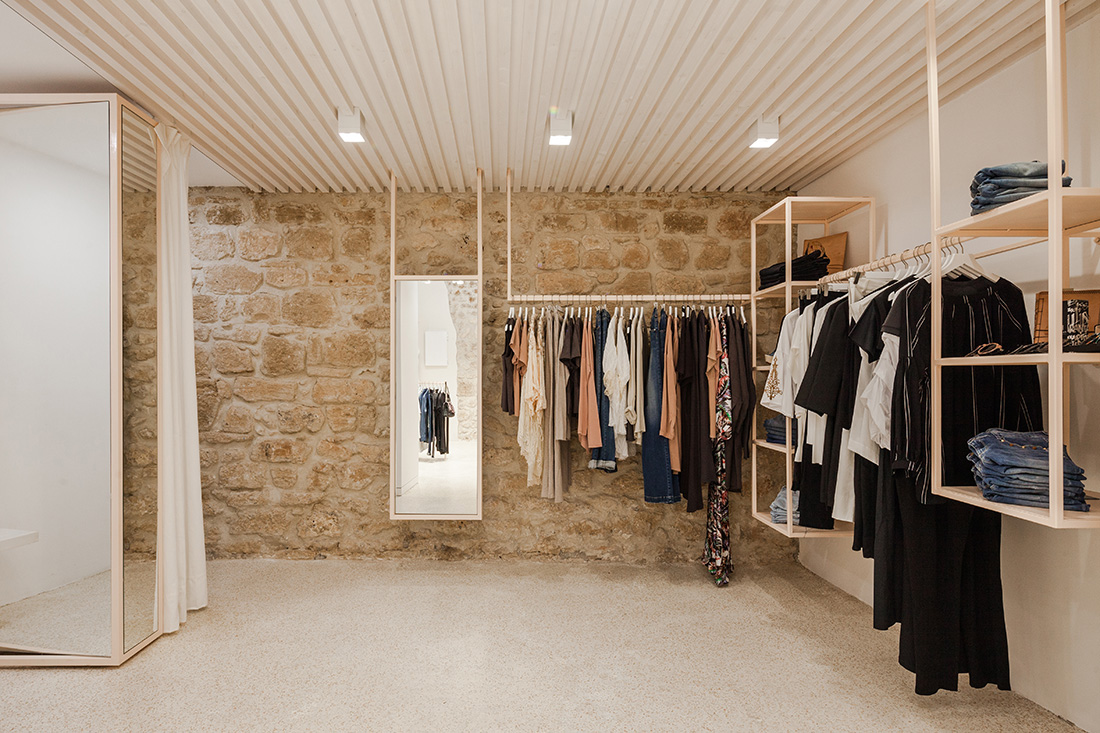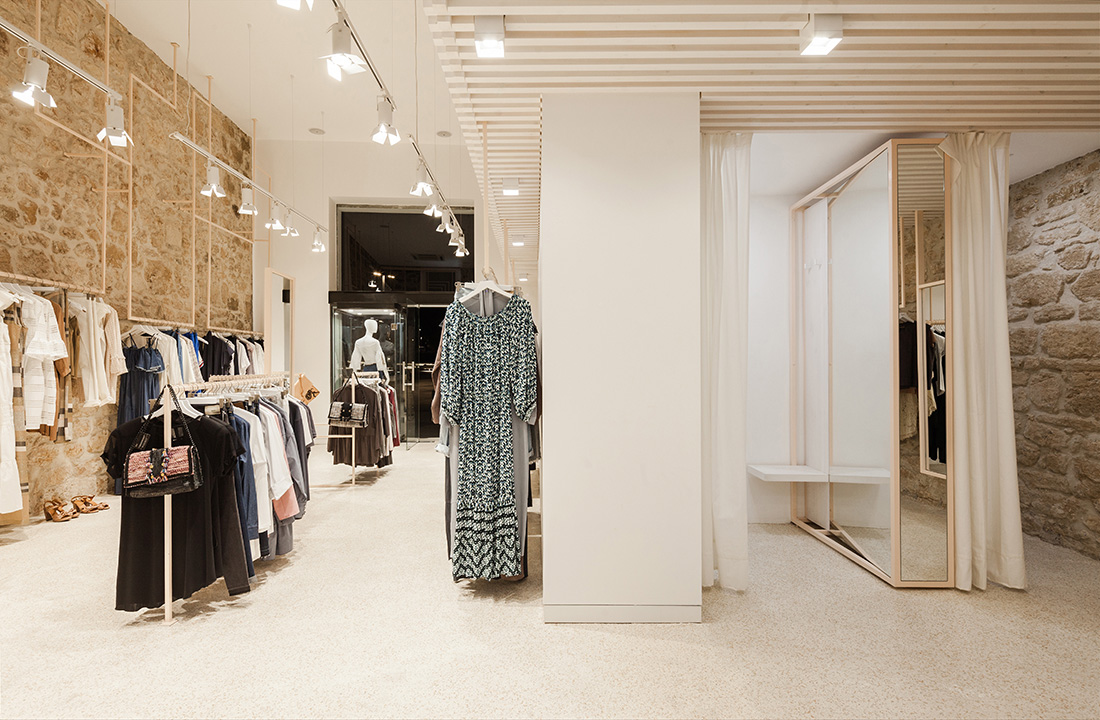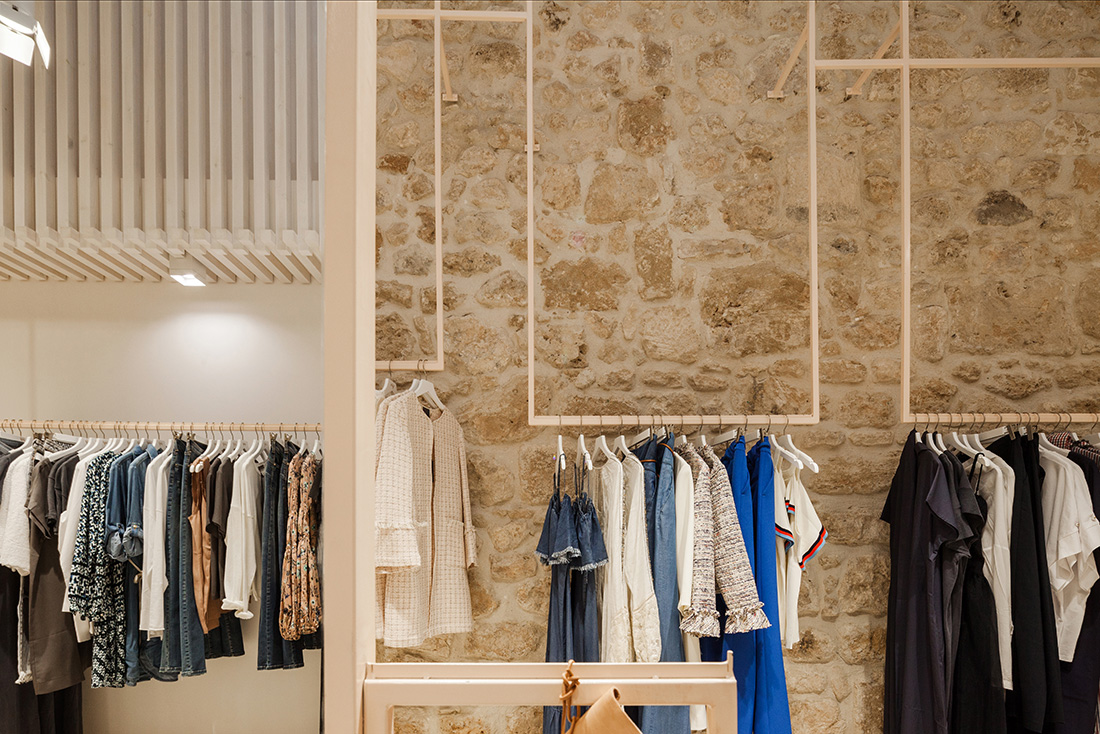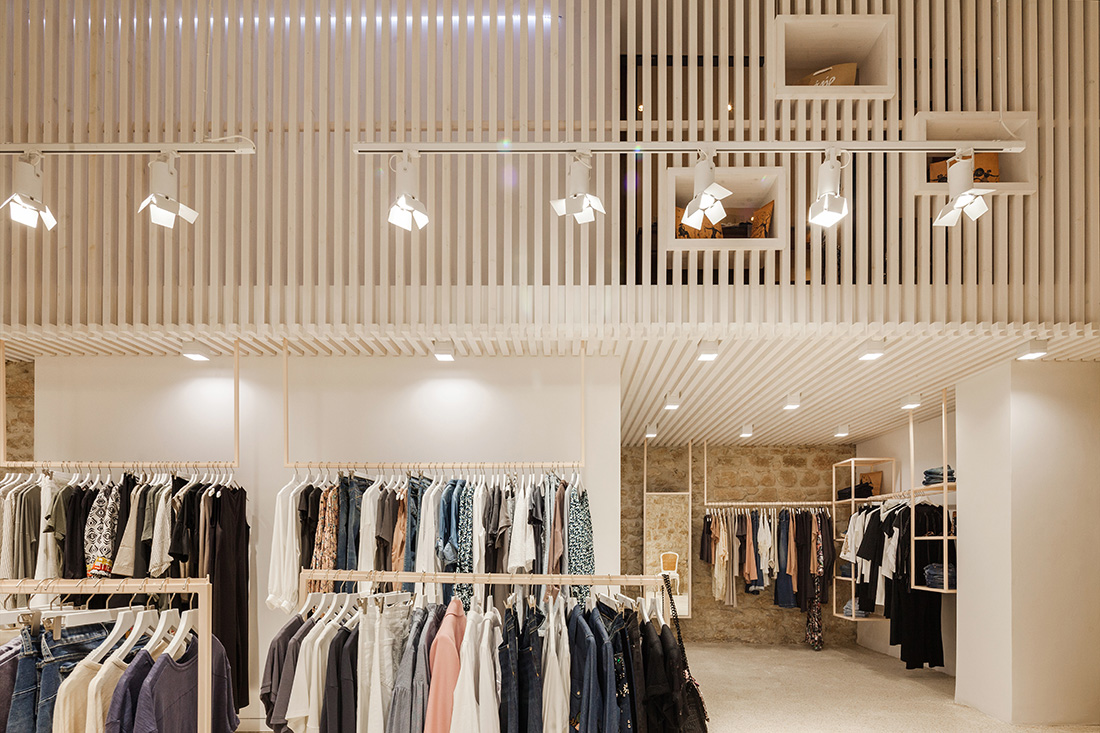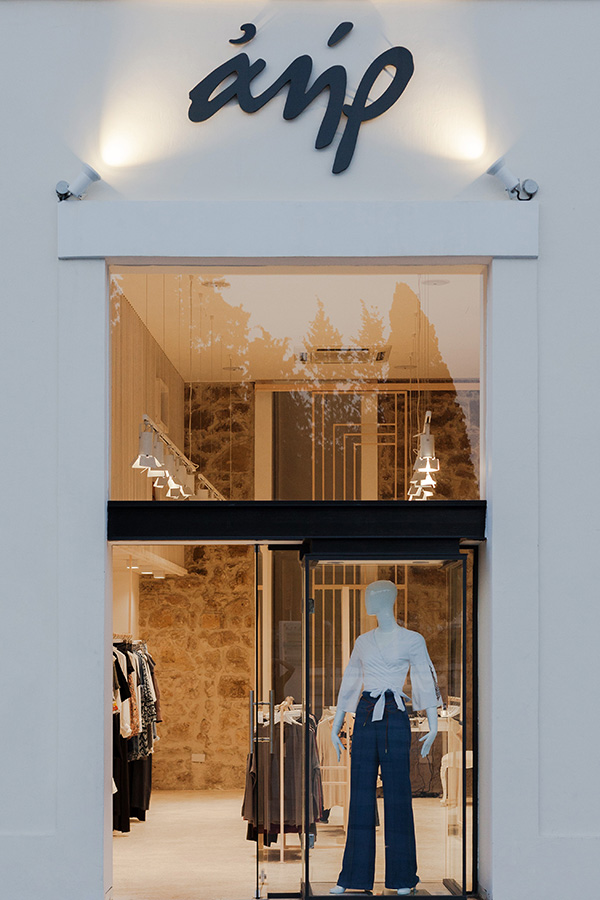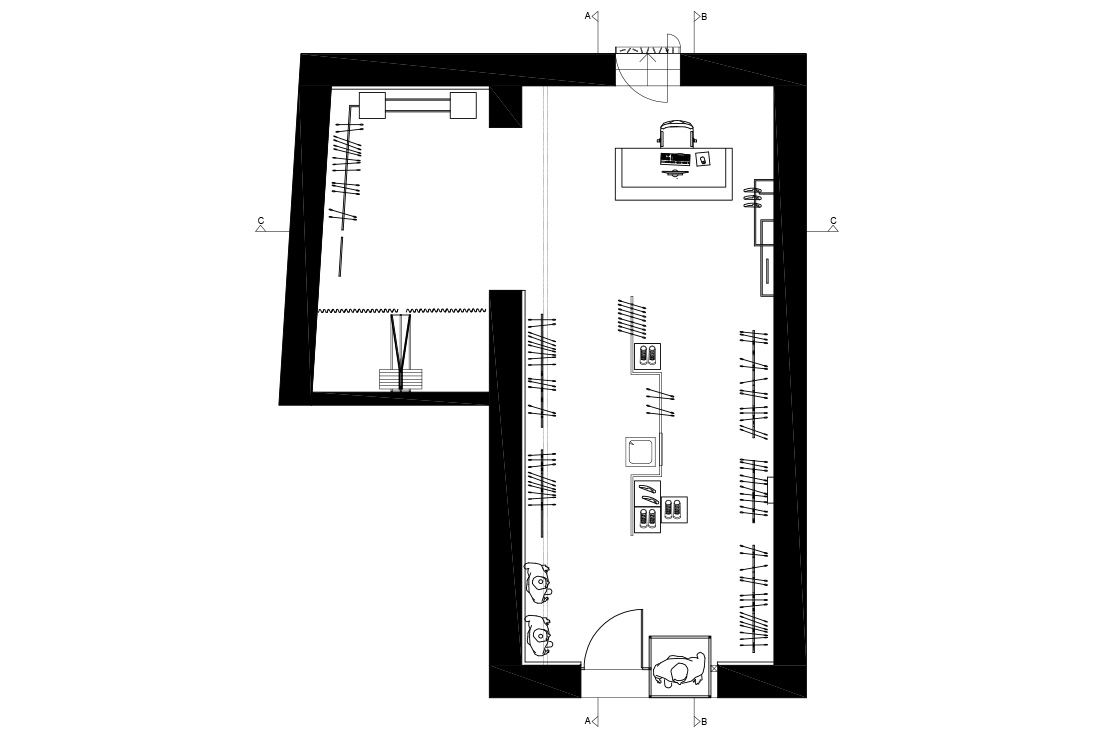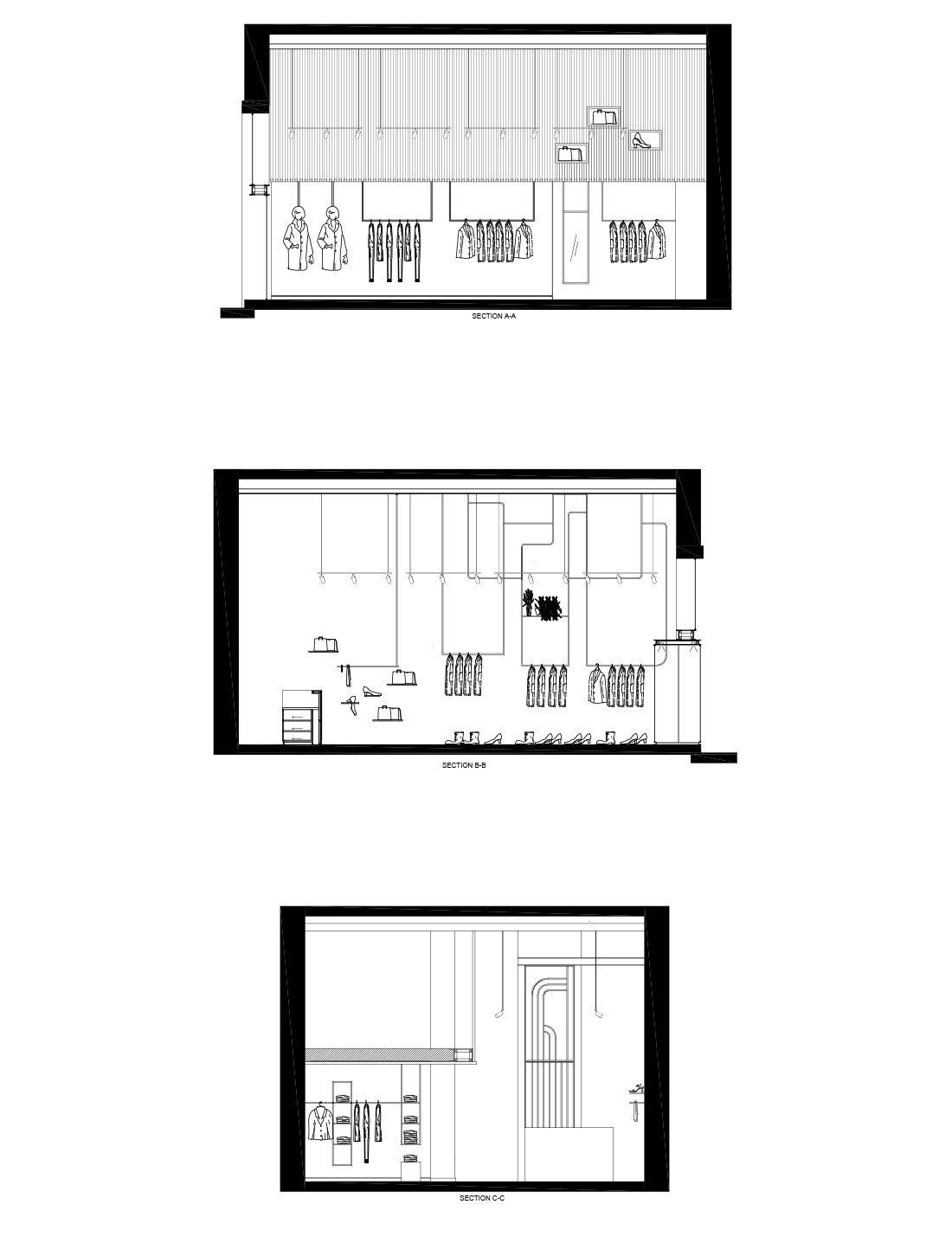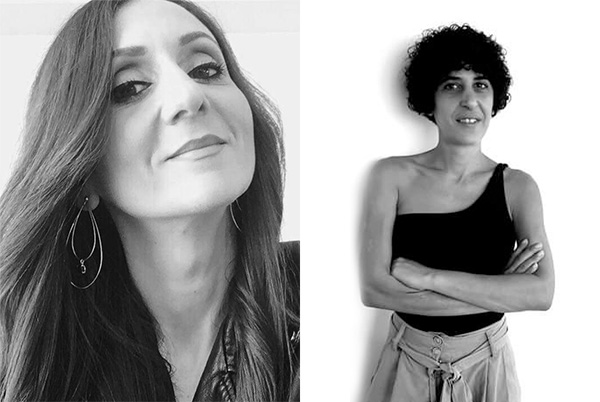 Credits
Interior
Pure designing spaces; Elena Michaola & Laura Papastylianou
Client
Marios Constantinou
Year of completion
October 2017
Location
Paphos, Cyprus
Total area
65 m²
Photos
Creative Photo Room, Maria Efthymiou
Project Partners
OK Atelier s.r.o., MALANG s.r.o.
Related posts
Powered by