The aesthetic takes its inspiration from the early 40s and 50s when Acapulco (Mexico) came into prominence as a getaway for Hollywood stars where our inspiration based on sort of retro-future look, made up of velvet, mirrored walls, brushed metal, brass and terrazzo floors.
The result is a boutique space that is visually rich and playful, very functional but also remarkably elegant.
The terrace garden, the most intense expression of botany, is overstuffed, brimming over with plant species.
So the terrace rather acts as a transition between the lounge bar and the public domain of the street.
"We choose a relatively small-scale appearance of transparent aluminium grid, as the boundary between the bar and the outside world and combine it with flower display.
What makes this project one-of-a-kind?
Aluminium grid (composed together with Japanese technique), making a specific shape and presence in space that also protect us from intrusive looks pass-byers during the day but at the same time the grid is trying to connect with green nature on the other side of the street.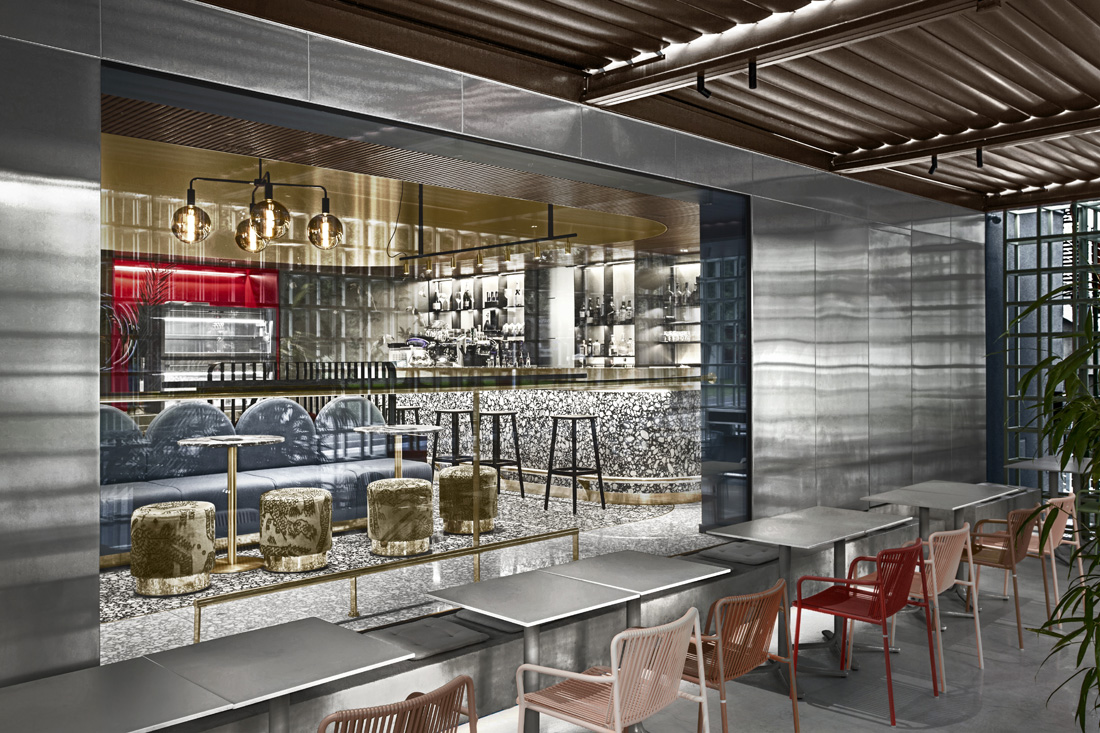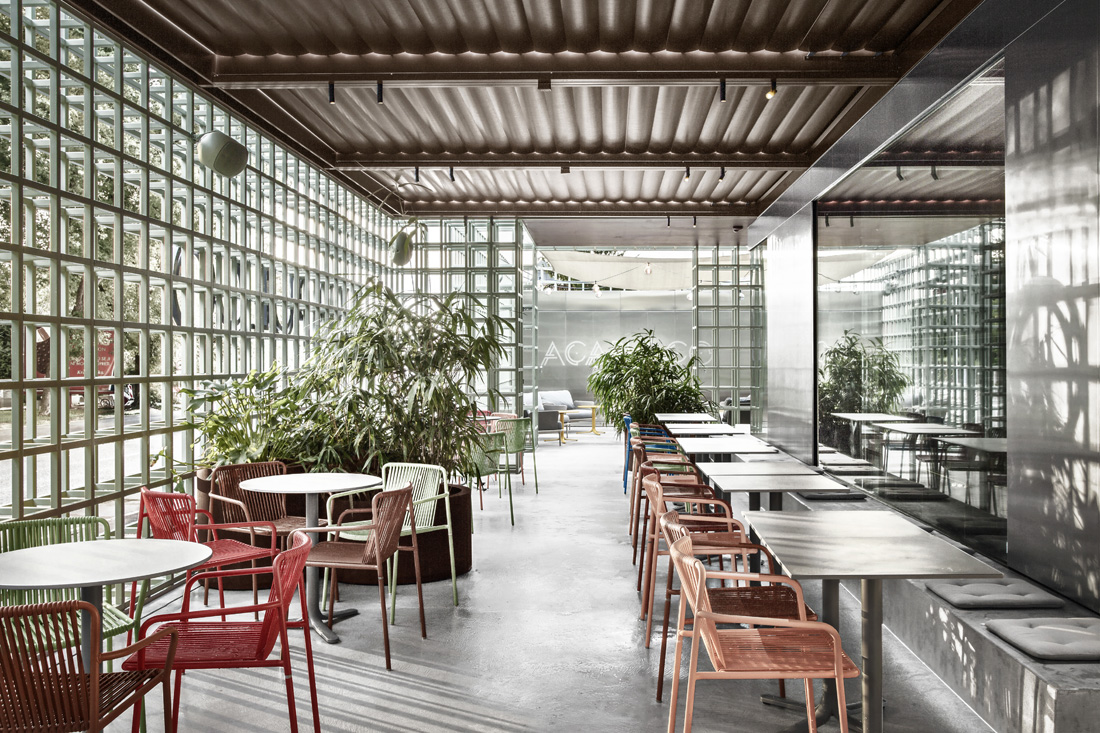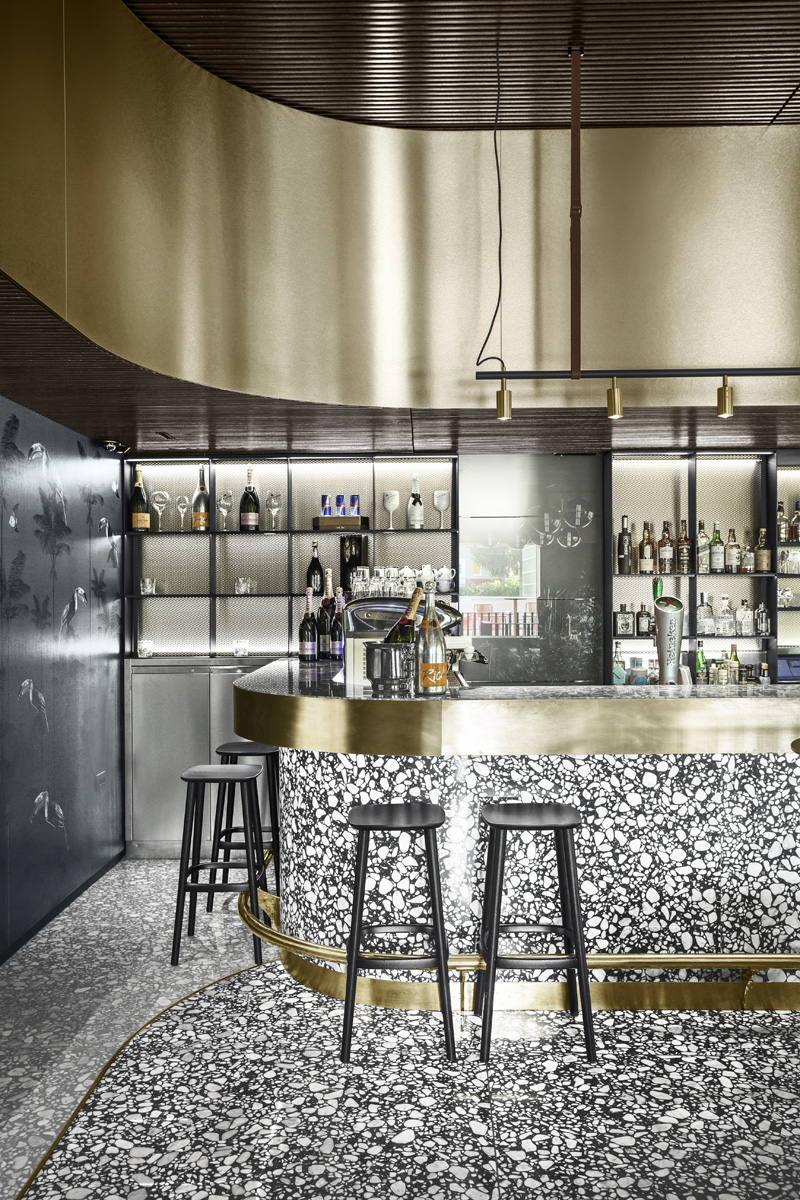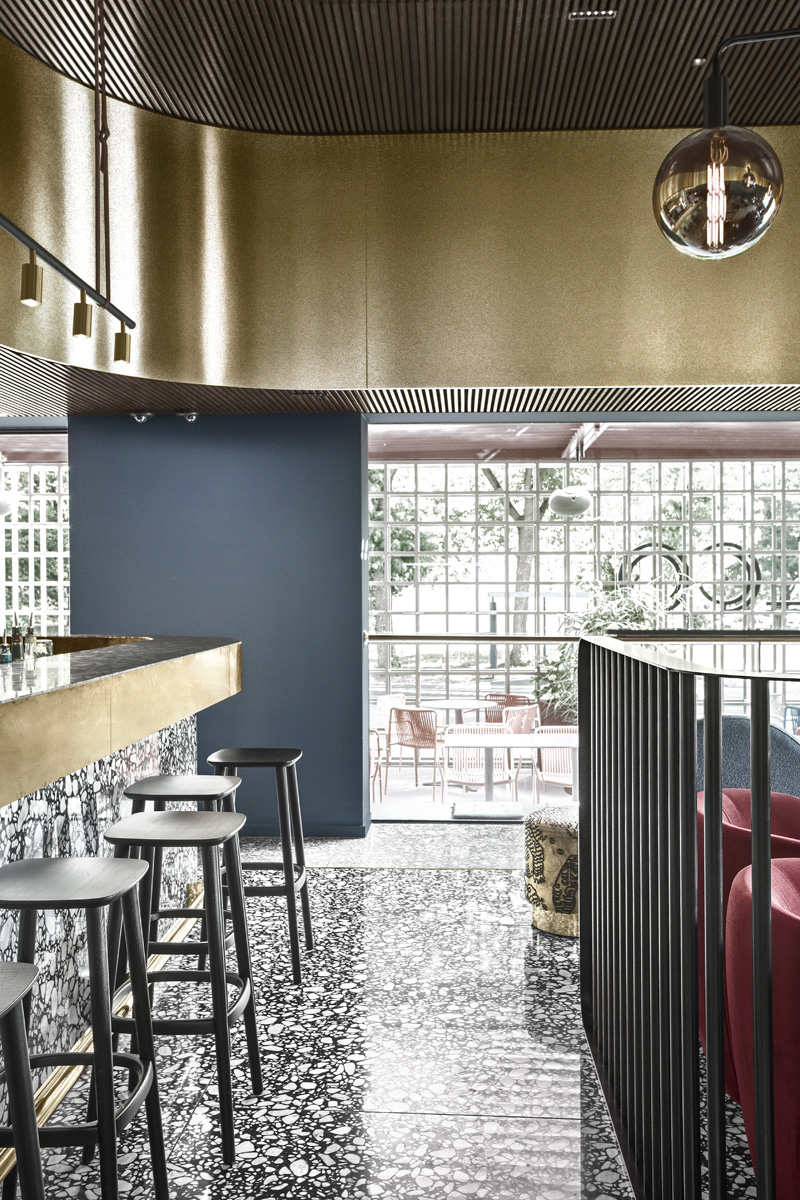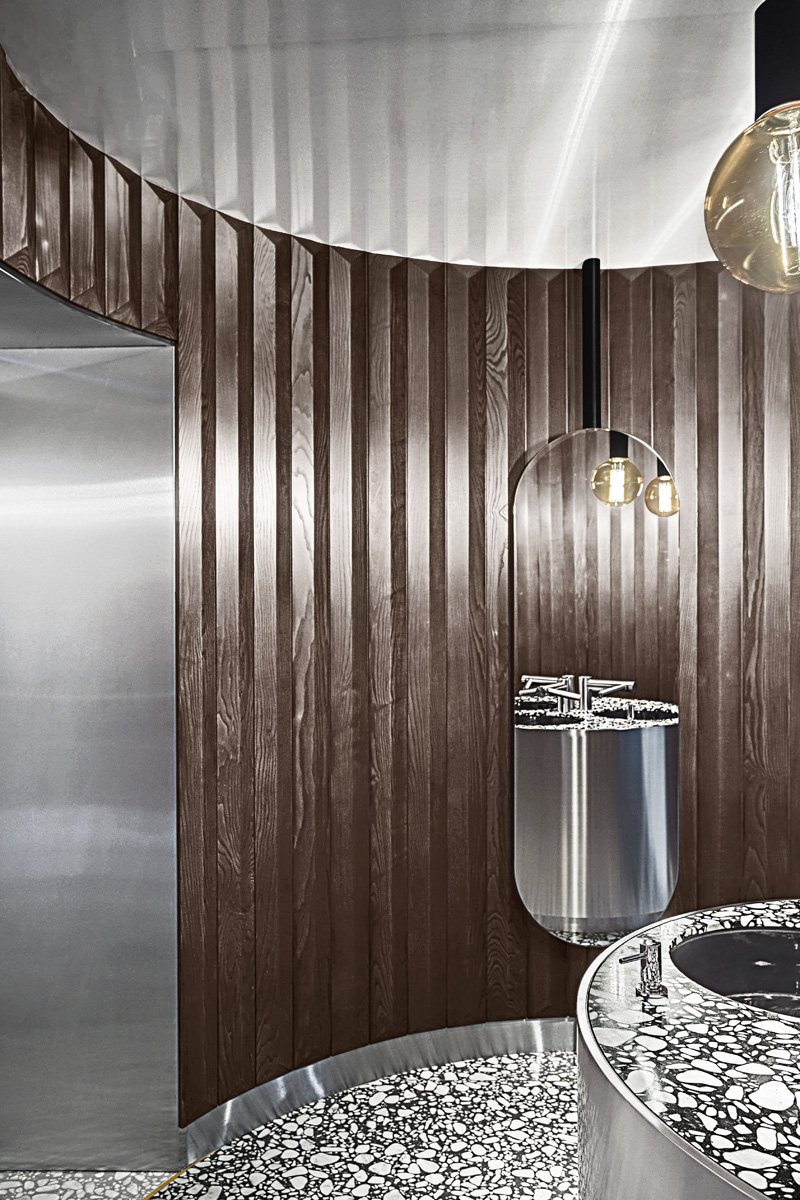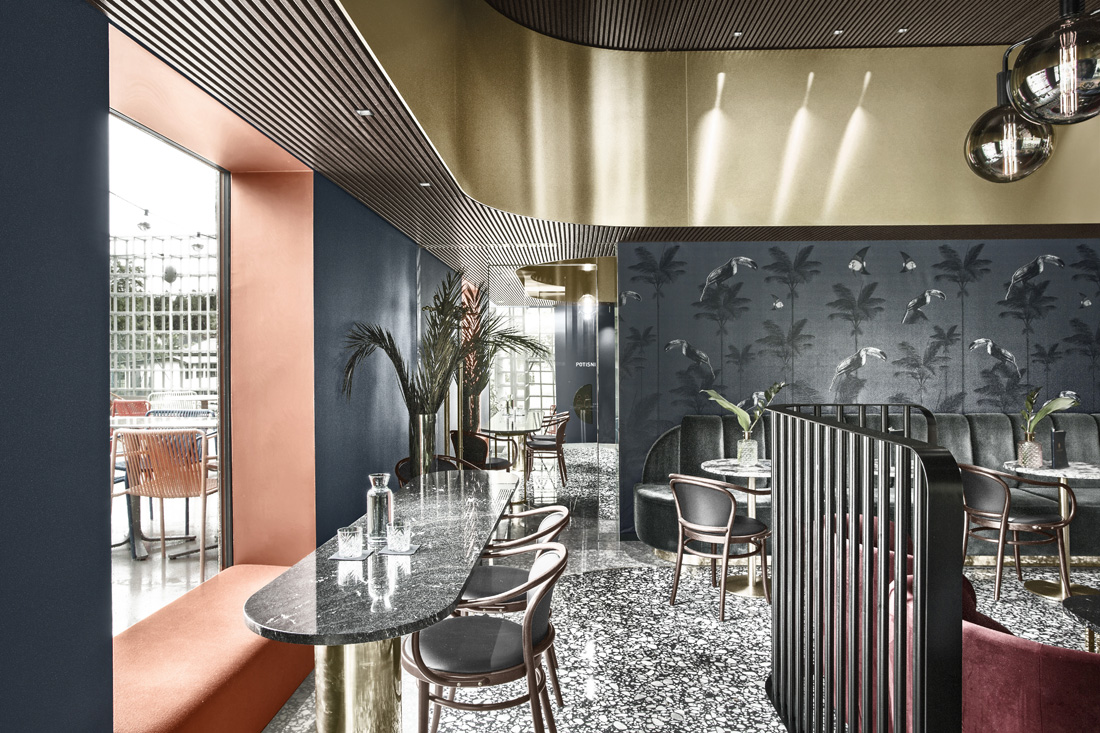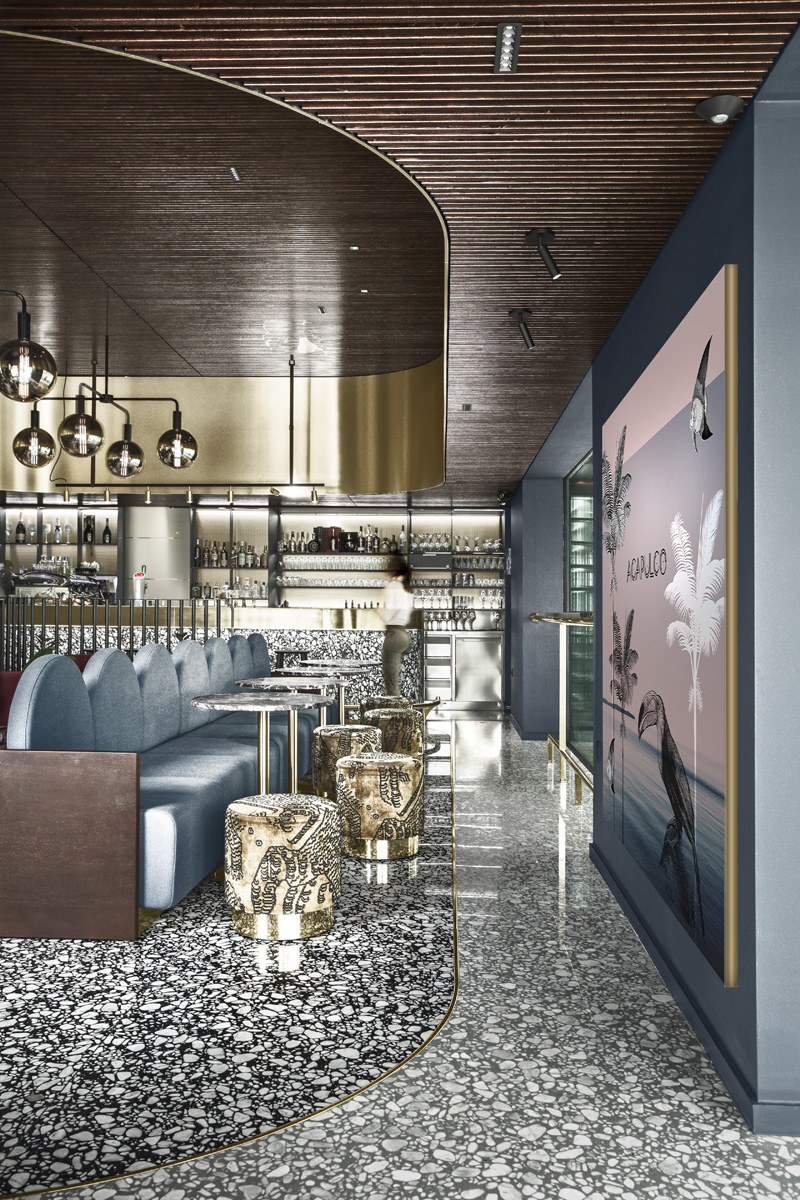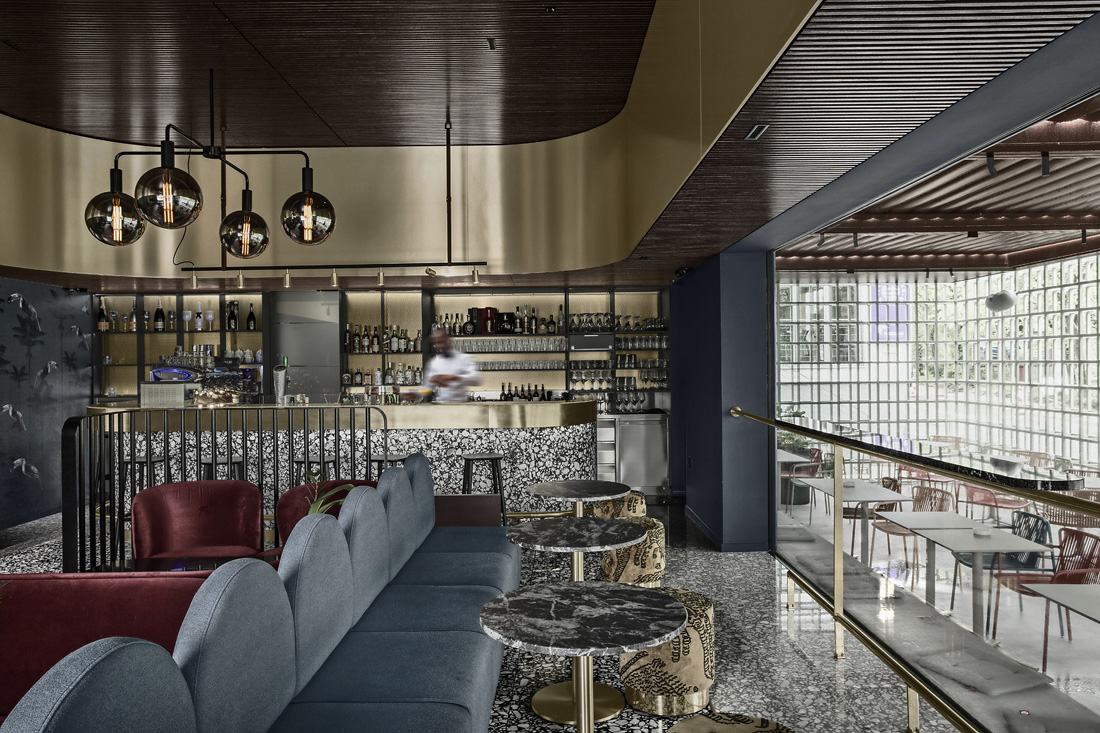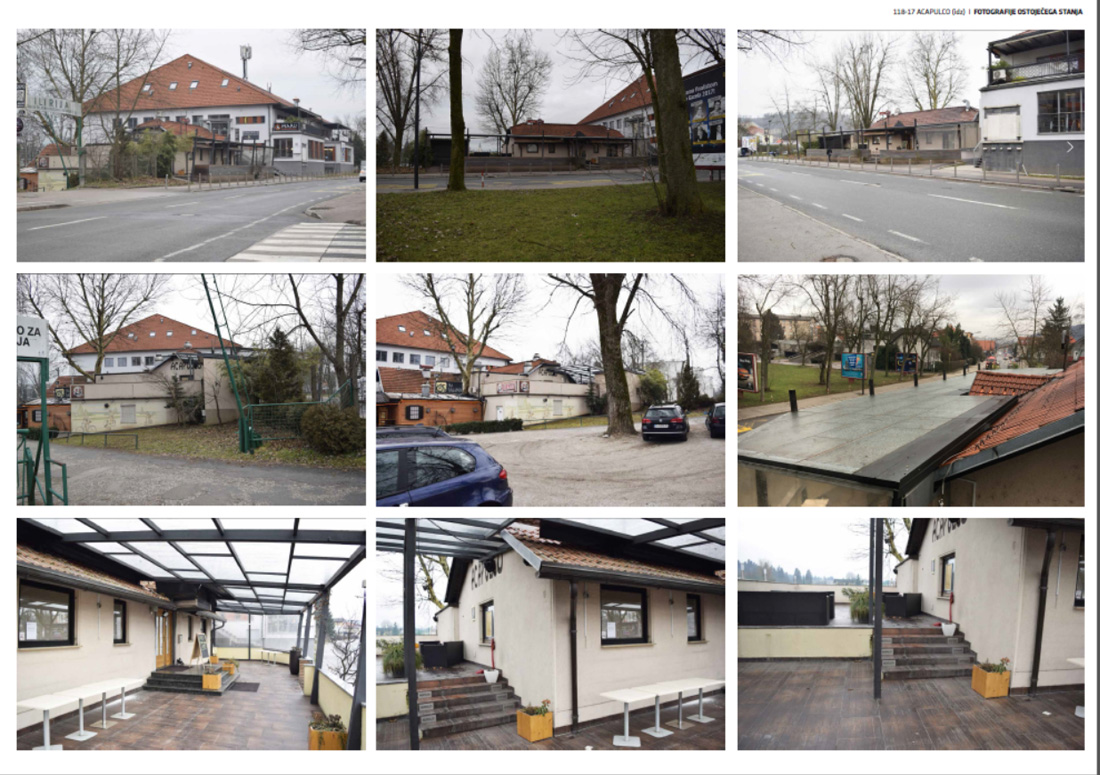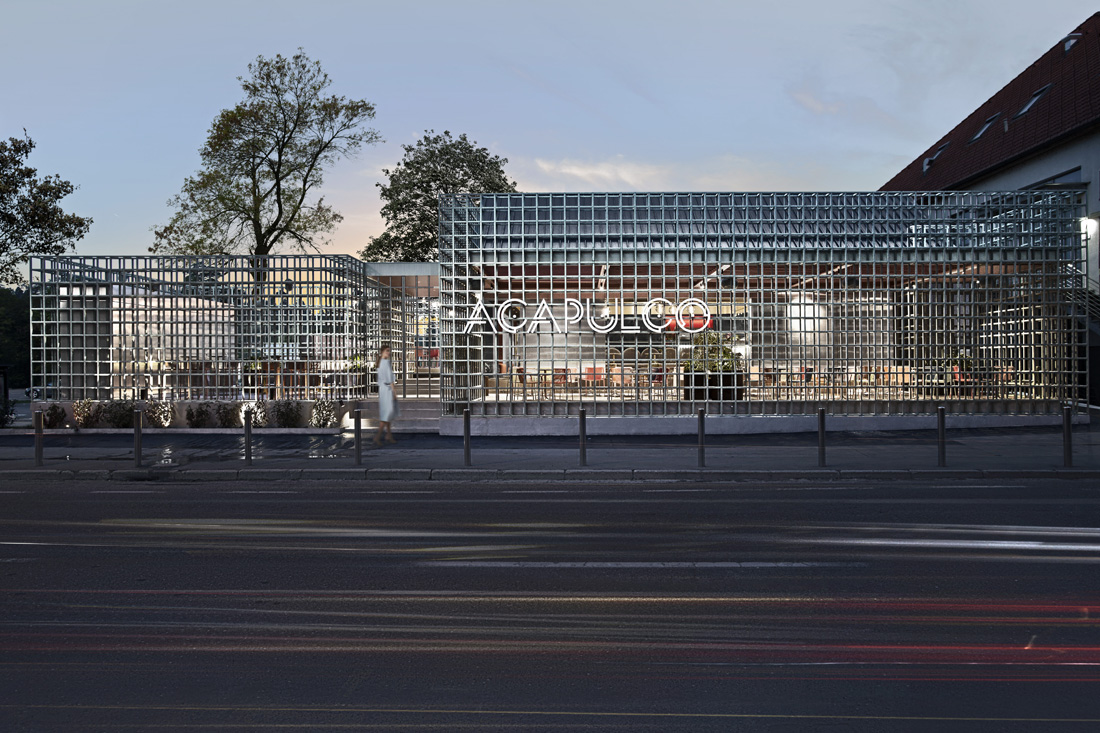 Credits
Autors
Dare Vasiljevič Tanja Špan Vasiljevič Domen Puc
Client
Private
Year of completion
2019
Location
Vodnikova cesta 155 – Šiška, Ljubljana, Slovenija
Site area
400 m2
Photos
Mare Mutić
Project Partners
Cajhen d.o.o., Artdizajn d.o.o., Pedrali
Related posts
Powered by