7 oaks grow on this land that slopes down to the sea nearby, stepped with ancient stone walls. In the house, spaces are laid out in a row facing the coastline of the bay below. To the one end, the facade pivots westerly, forming a recessed opening to the ocean and sunset, framing the pool that extends wall-to-wall, its far edge overflowing to infinity. This opening is inspired by the vernacular form of the "Stegádhi", which are rooms with one side open, that host sheltered outdoor activity, they spot the landscape casting deep cavernous shadows to the otherwise simple volumes of stone of the island's farmhouses "Kathikiés". Along the back, a courtyard is set between the hillside and the house. This boundary of the house, is lined with glazing, so that while being sheltered at the courtyard, one views through the house, through the frame, to the pool and ocean beyond. Inside and outside living spaces are unified from front to back, air flow and movement can be regulated by sliding the massive glass panes, floor to ceiling.
The retaining wall against to the hillside of local rough stone, is sloped being in stark contrast of texture and geometry to the white stucco wall opposite, both forming a corridor leading to the main entrance. Turning to face the front door, the visitor's gaze is directed to the open ocean framed by the shell of the building, with the infinity pool in the foreground adding perspective while vanishing and merging with the sea. The house consists of living area (including sitting and kitchen), master bedroom, guest bedroom and two bathrooms. The rooms are connected to living by a corridor, whose one side is open with large sliding window glazing to the courtyard. Finishing materials have been kept to a minimum: white render, hammered concrete and flagstone floor are used consistently inside and out, local quarried stone for landscaping walls.
What makes this project one-of-a-kind?
The house is a cubic prototype transformed by engaging the landscape:
One side is rotated to face the open ocean, only a frame remains of the building through which the infinity pool enters the house. Another side is cutout to form a sheltered courtyard against the hillside. These qualities are manifest simply and perform characteristically in design and function.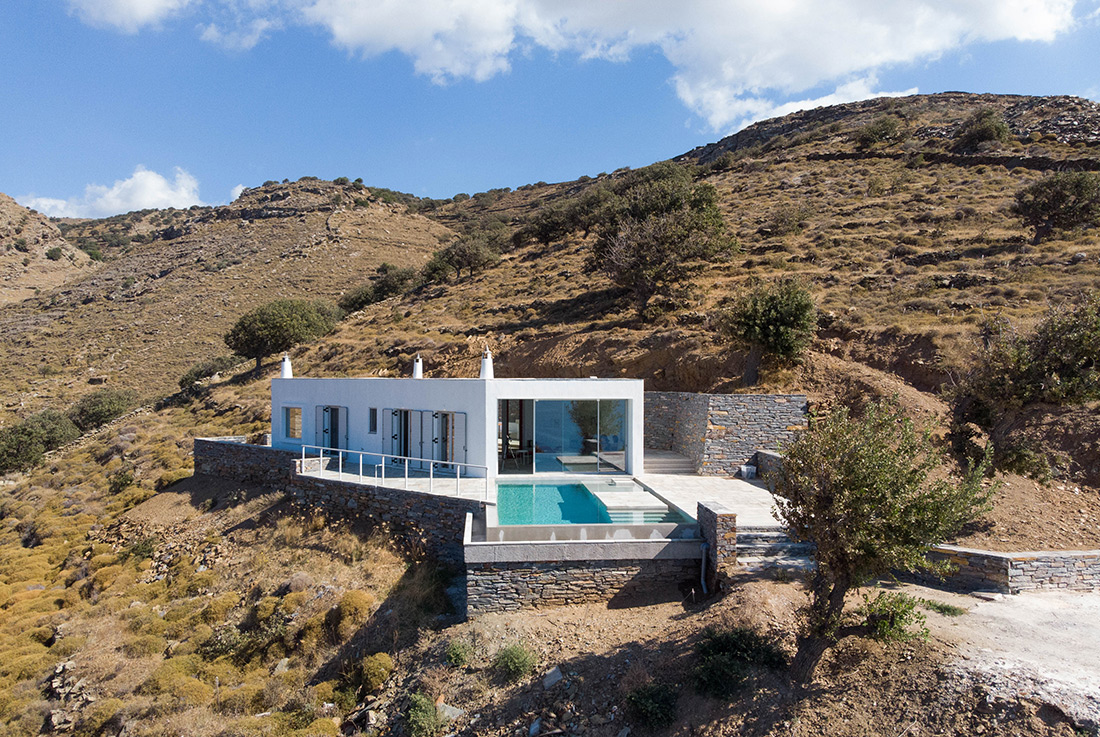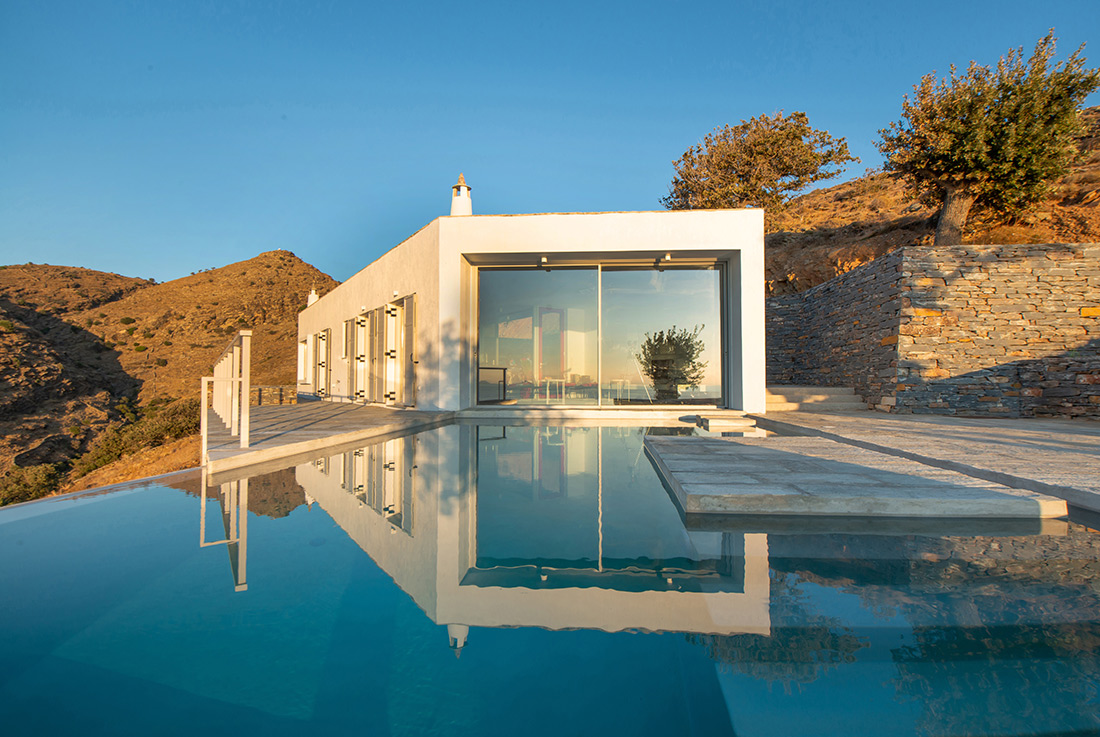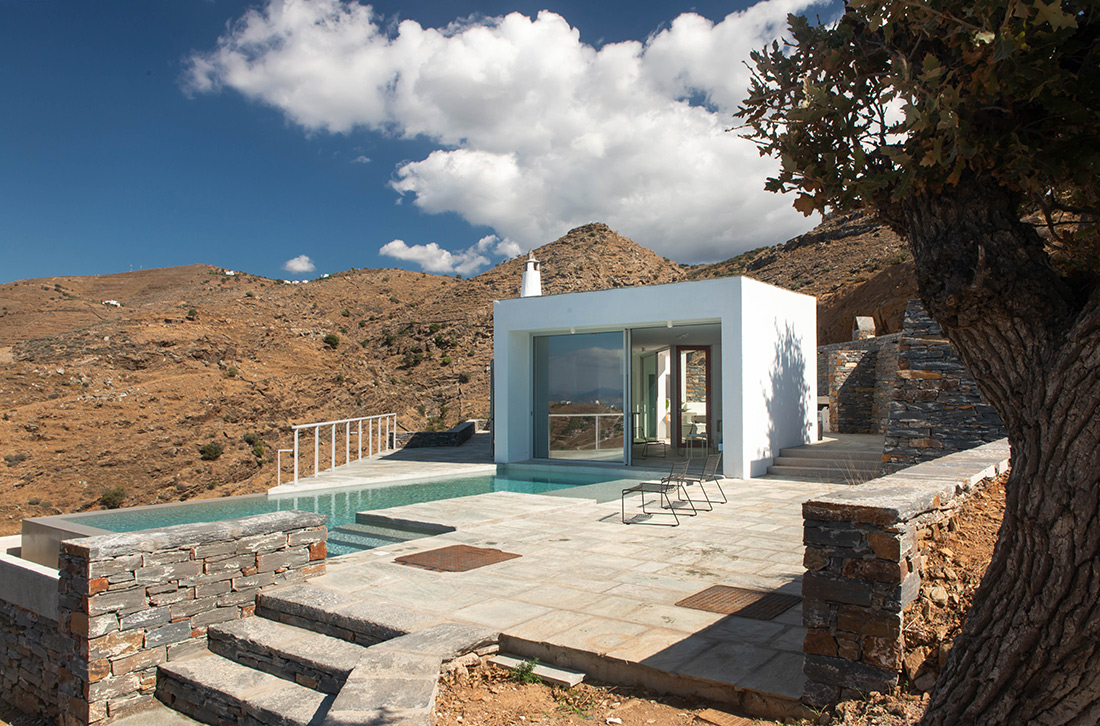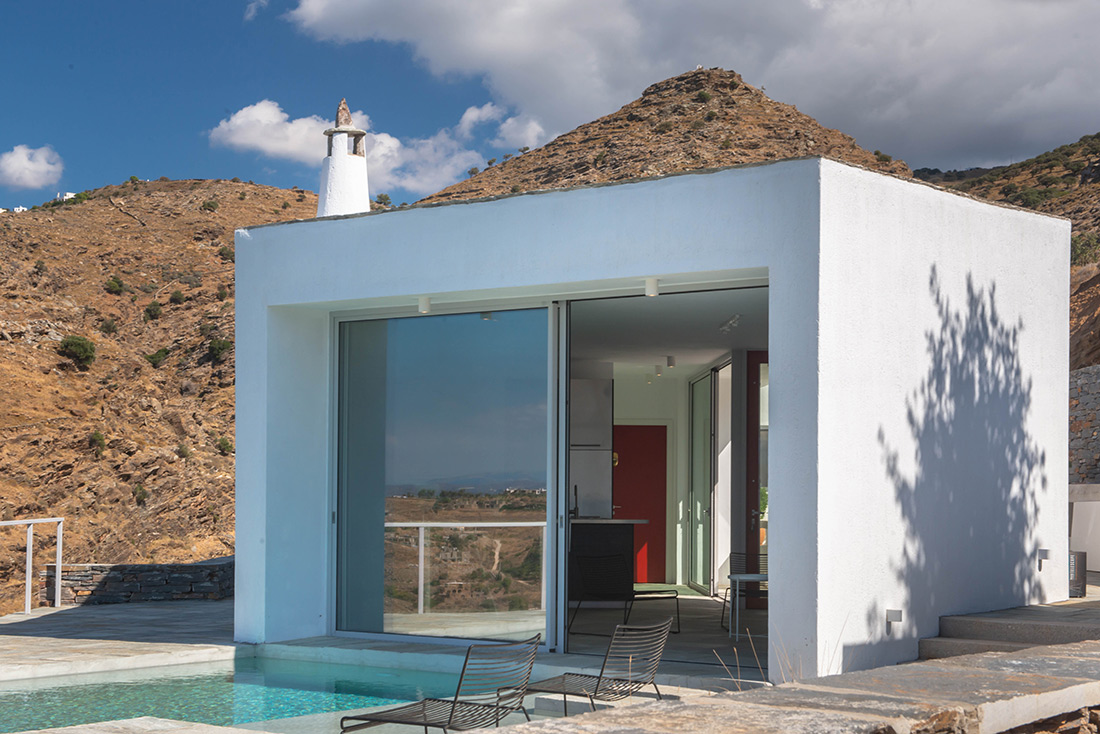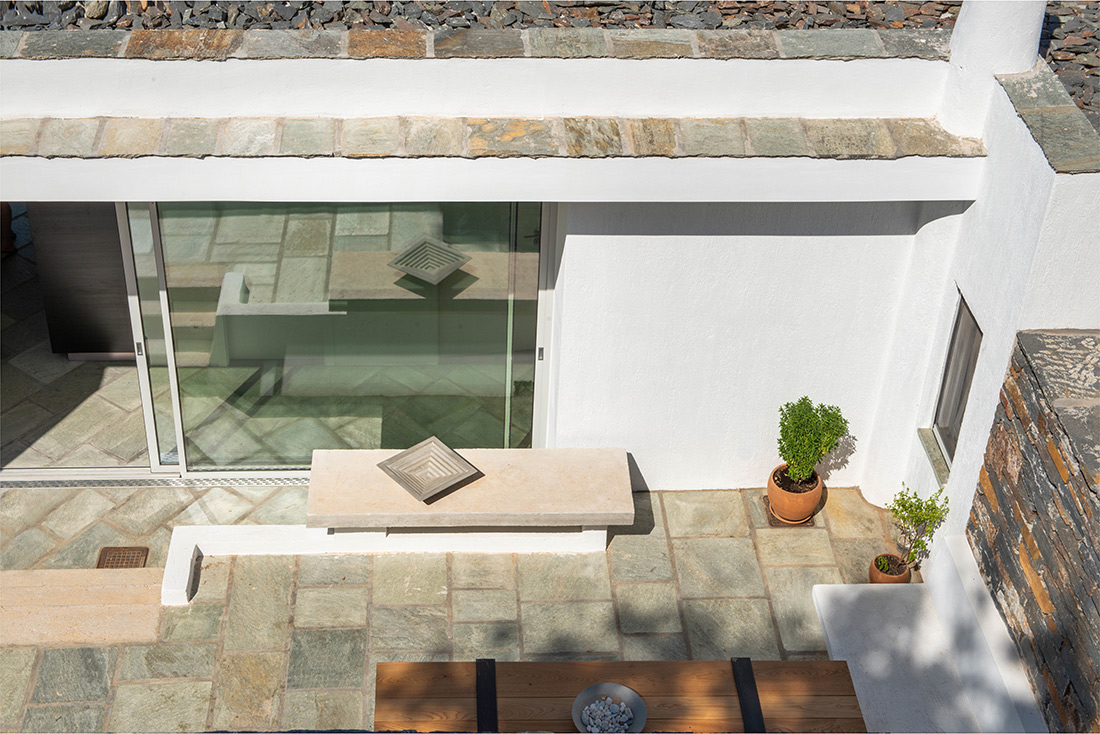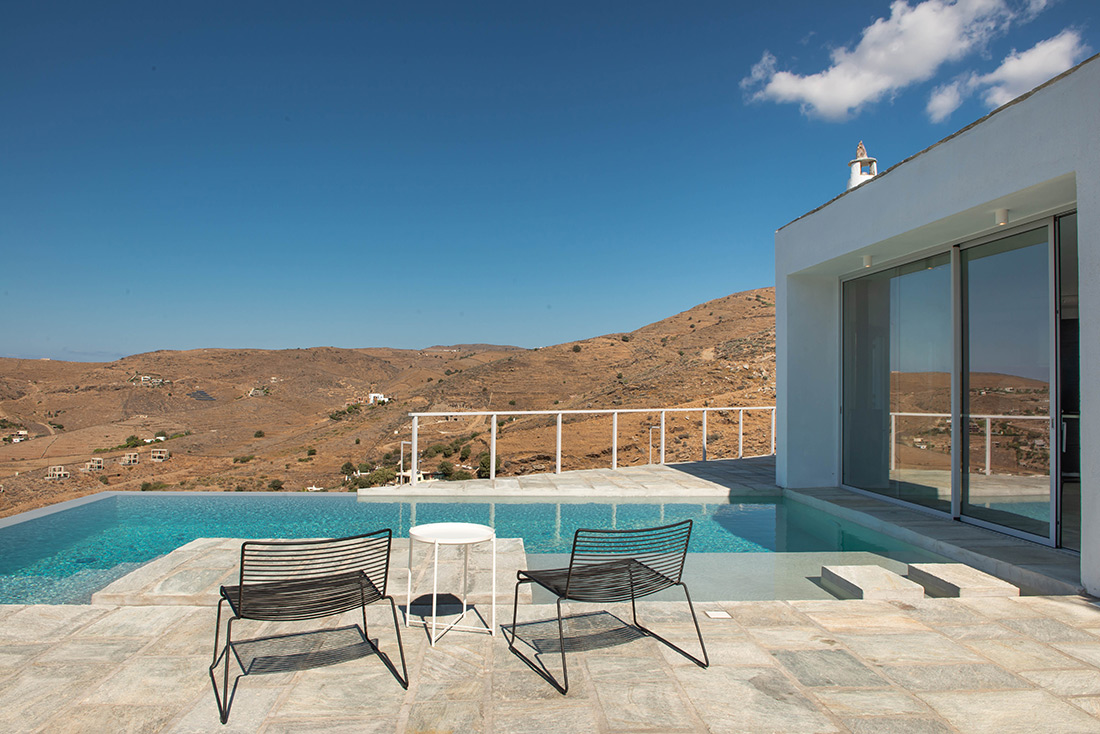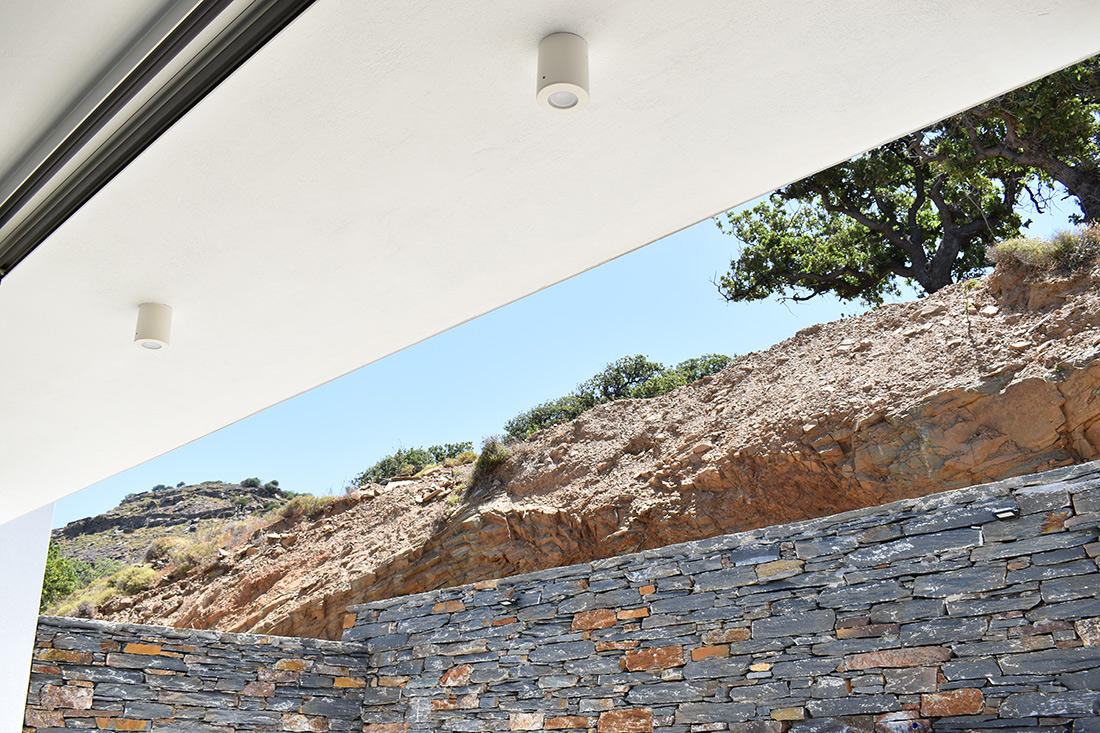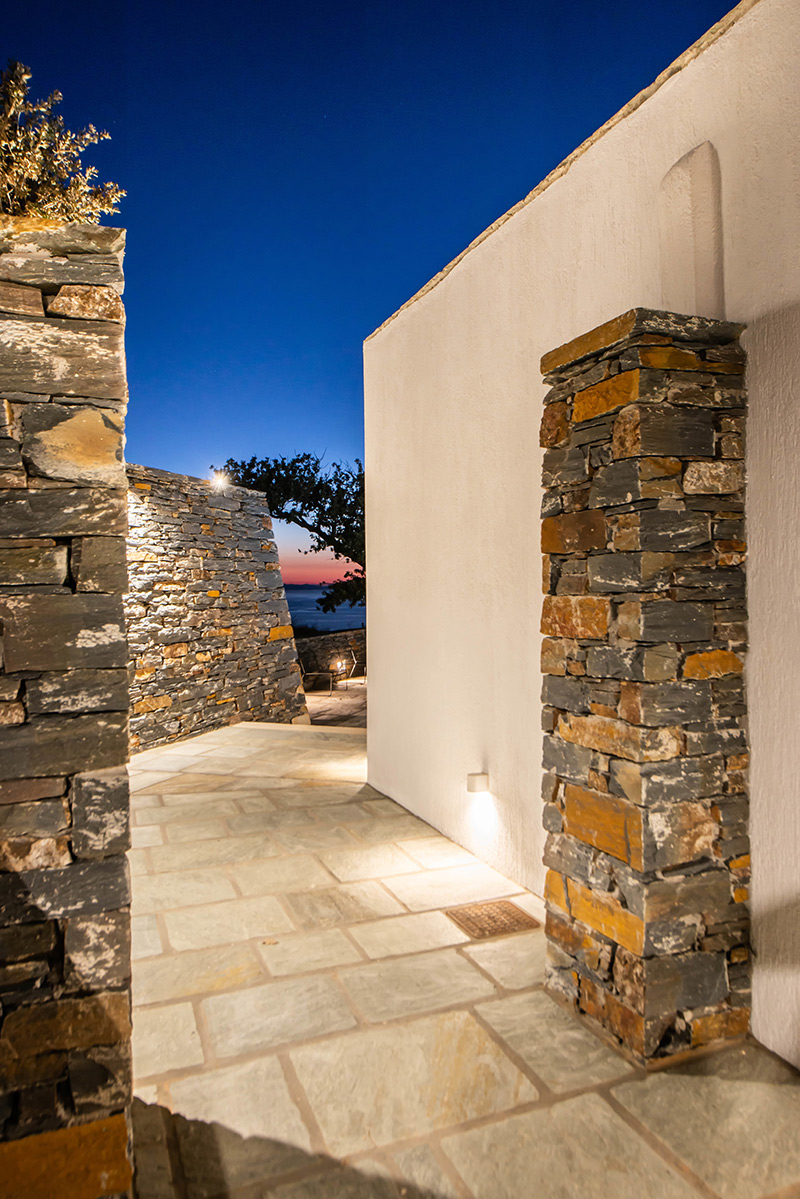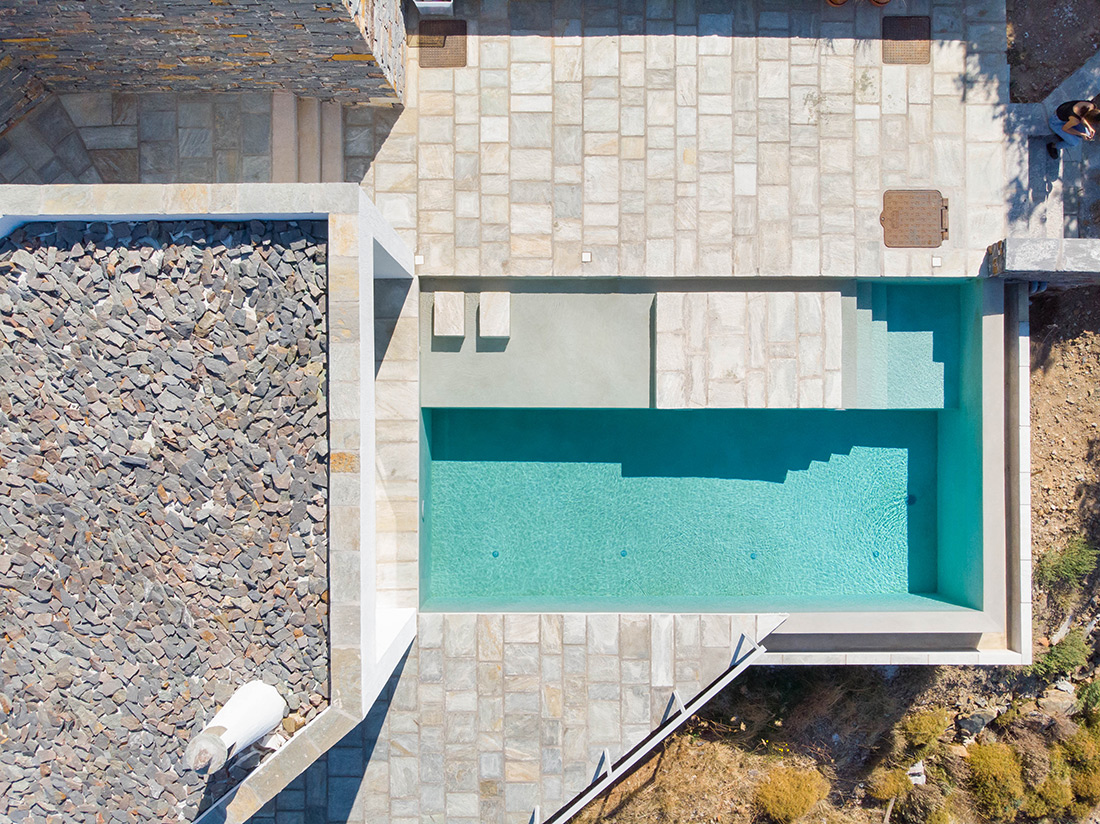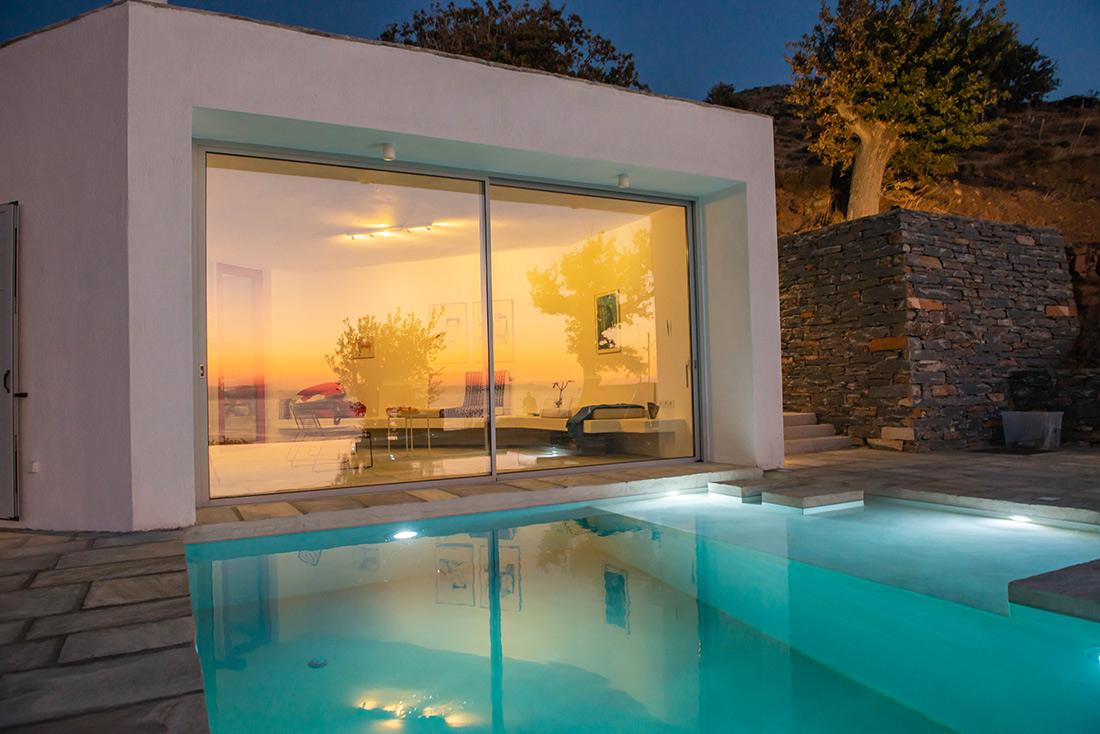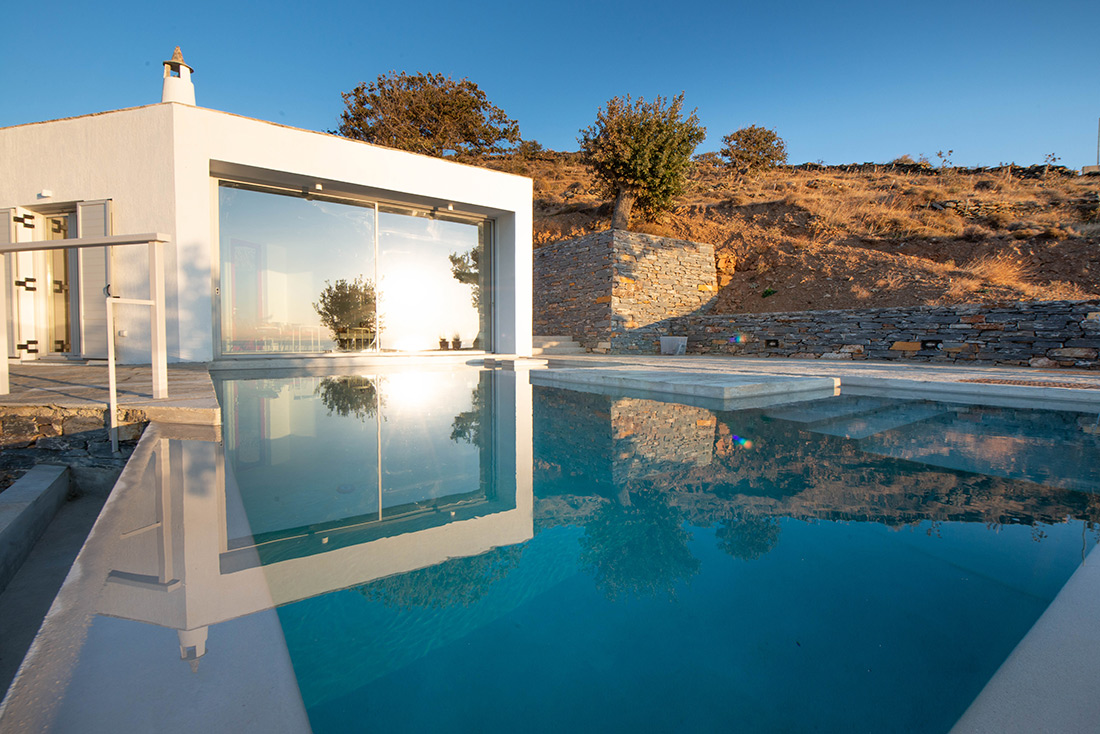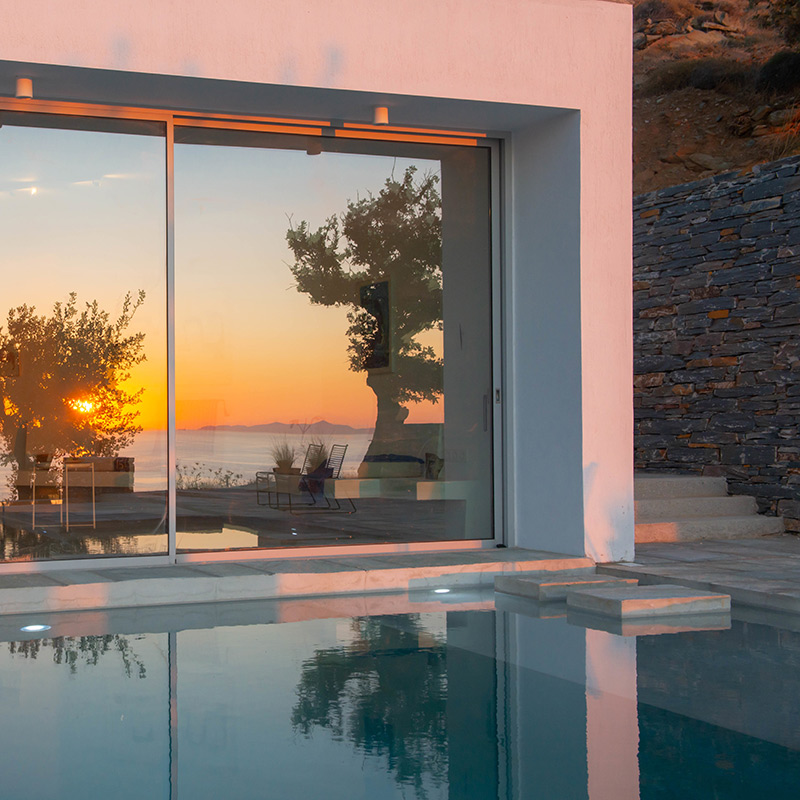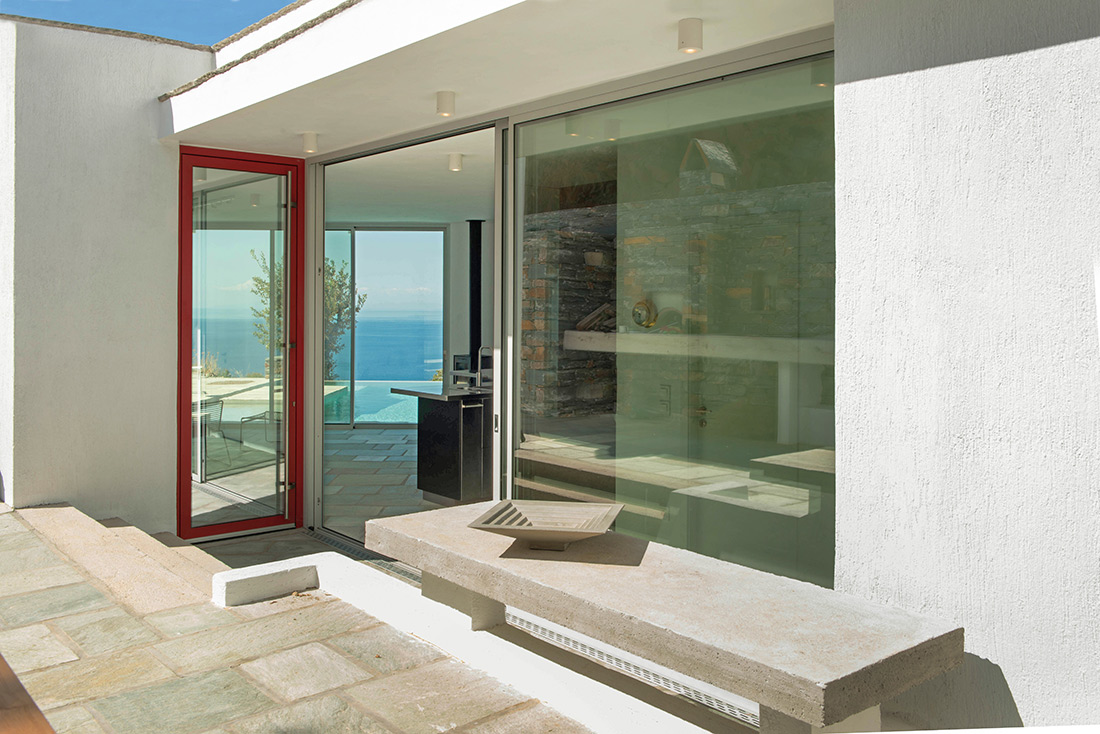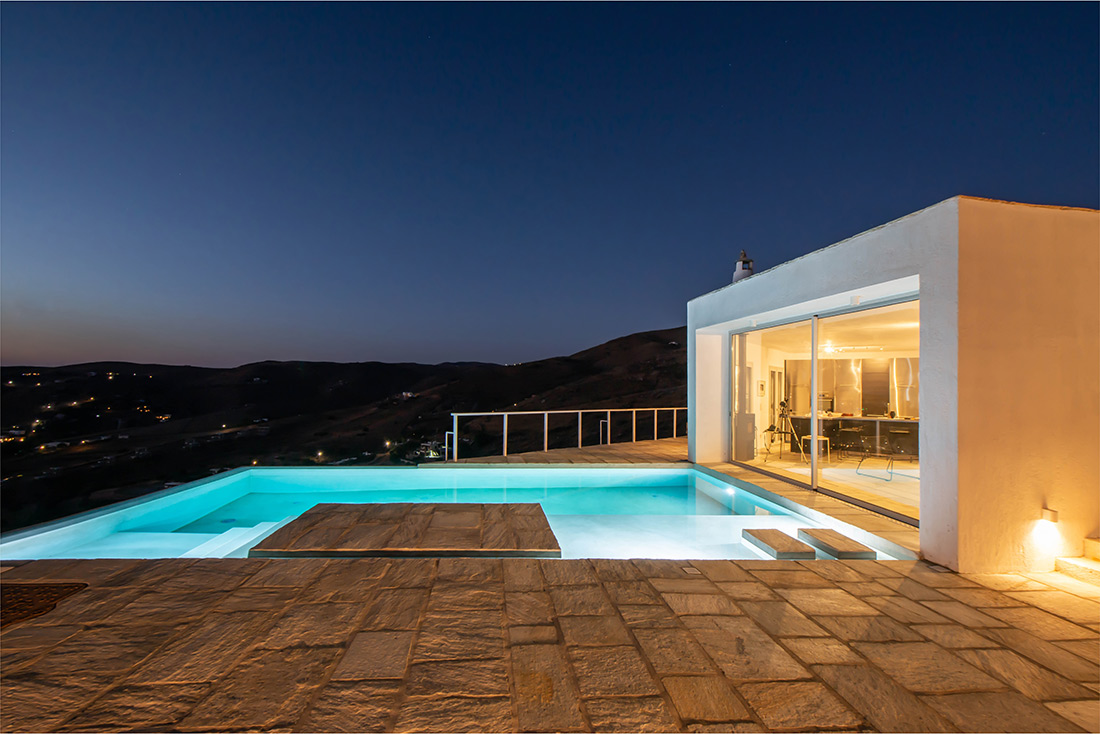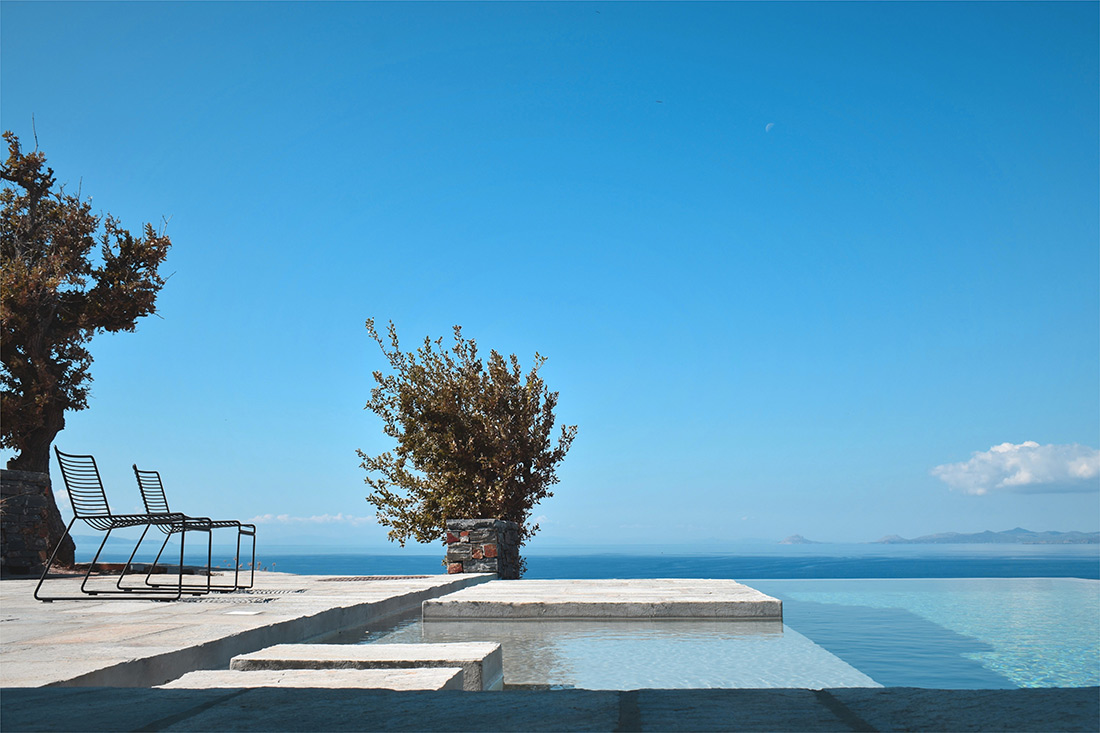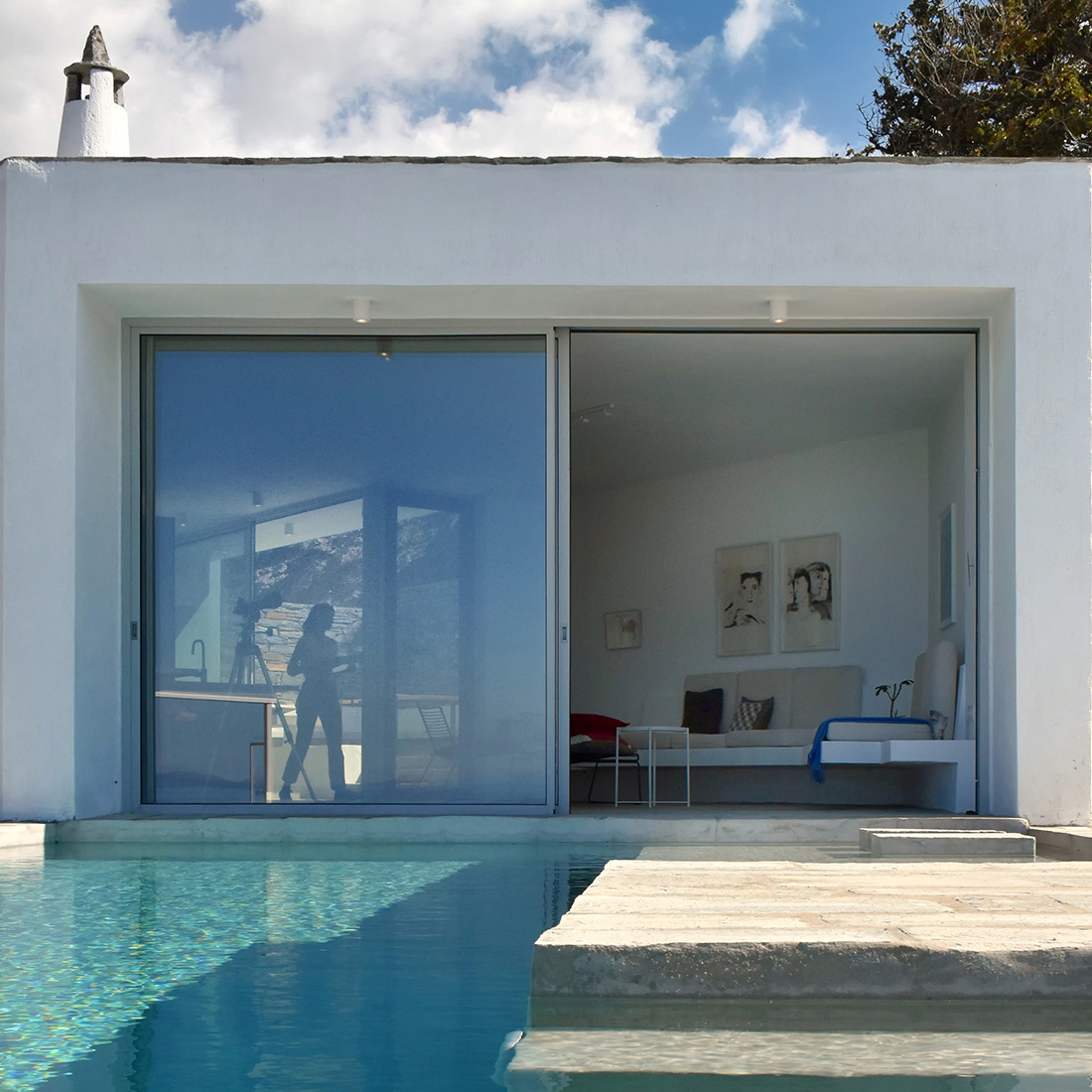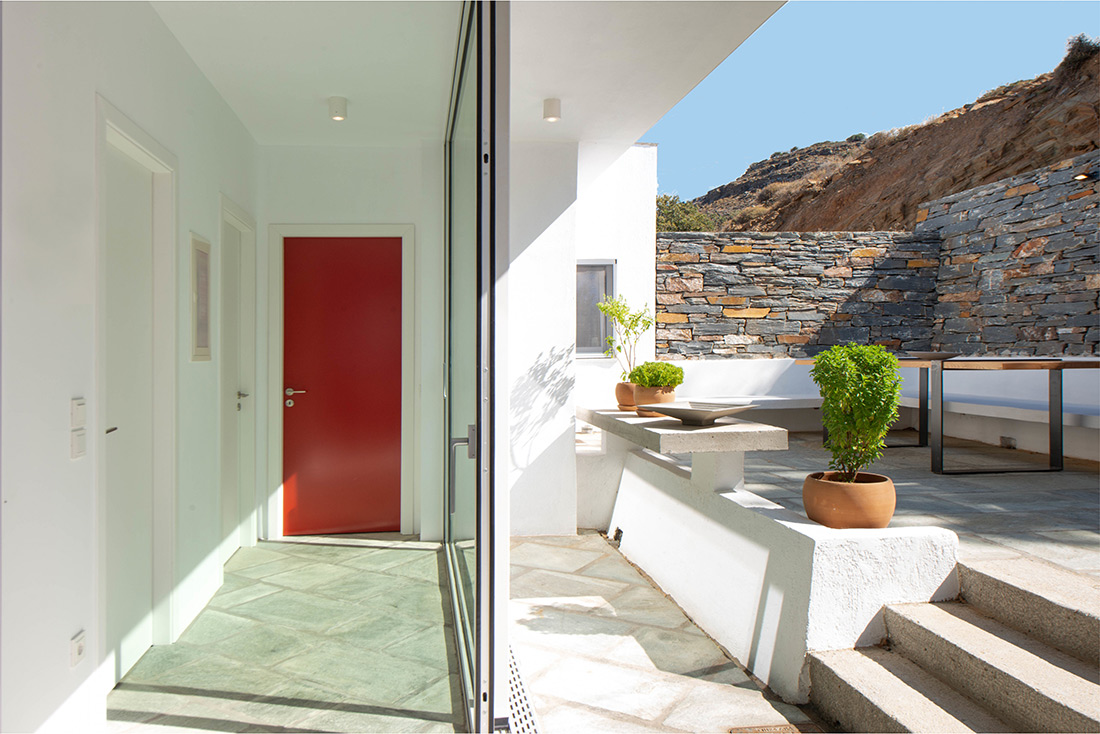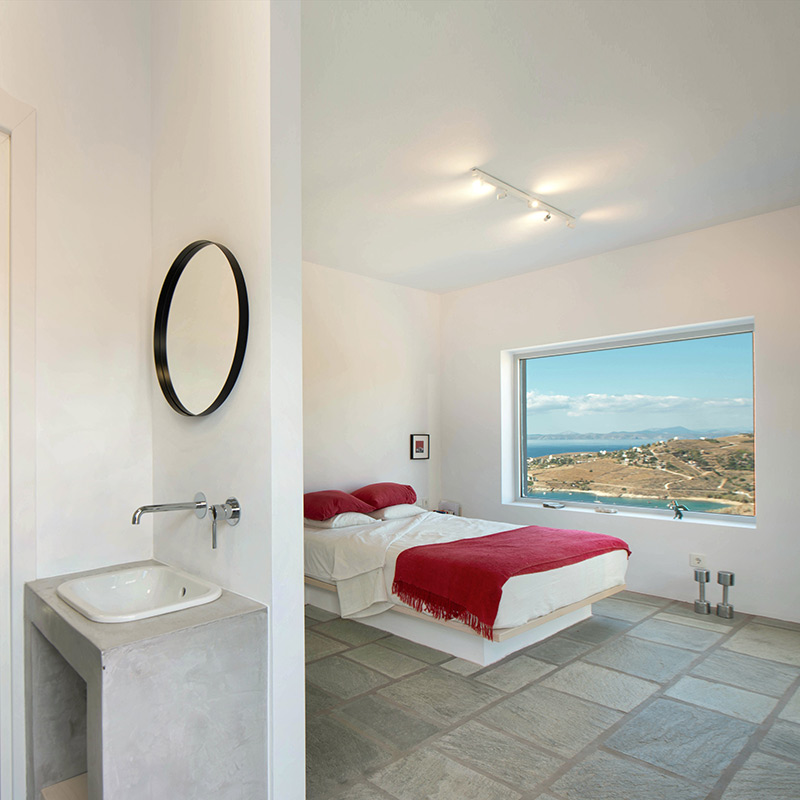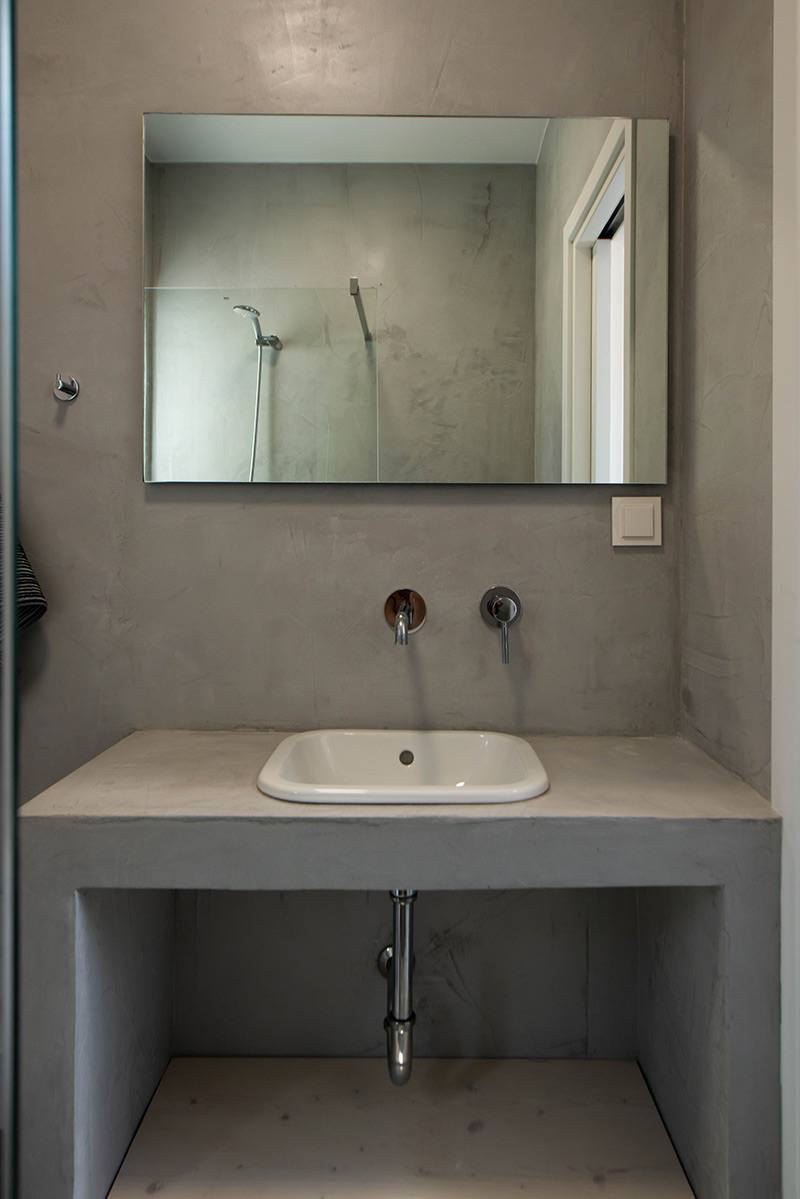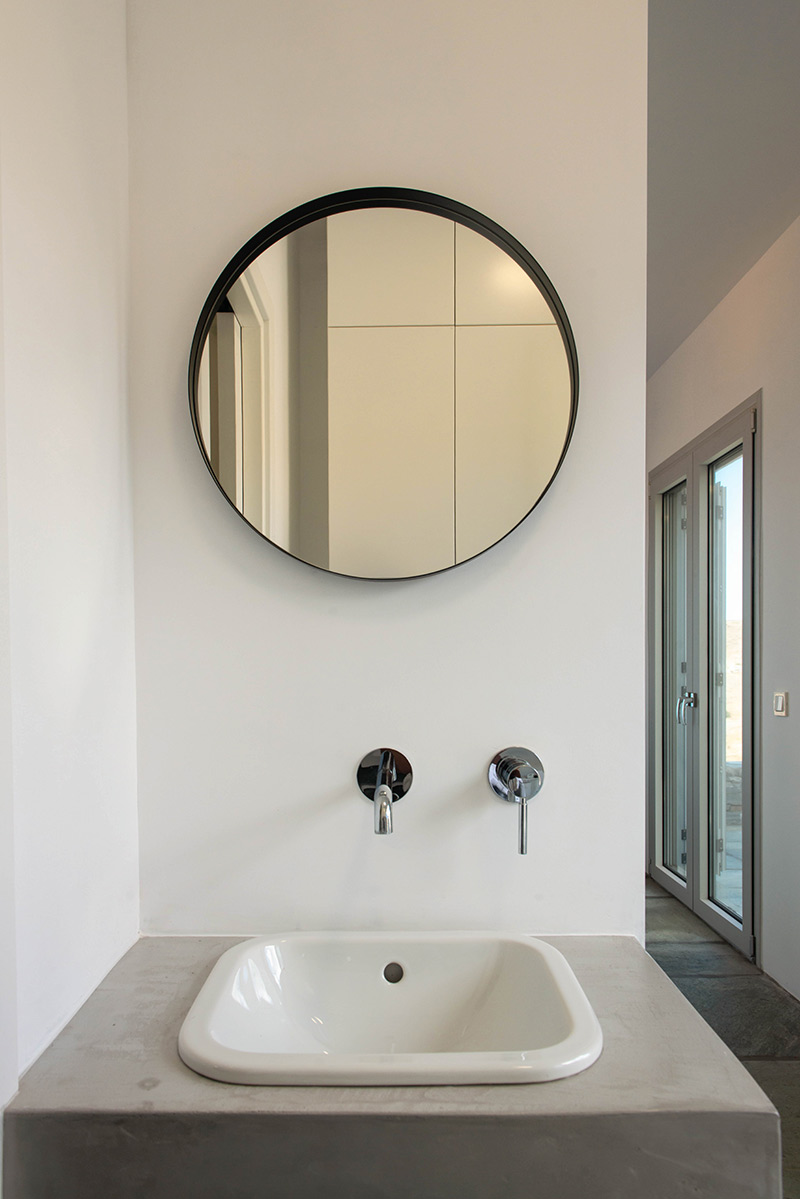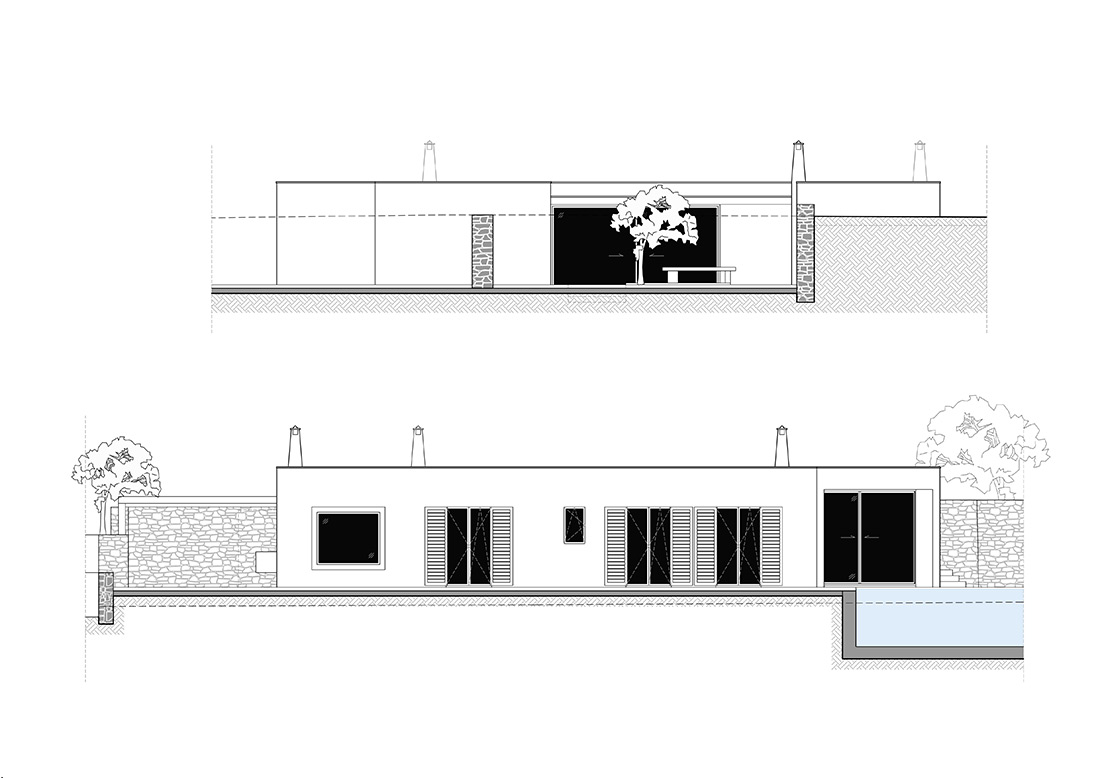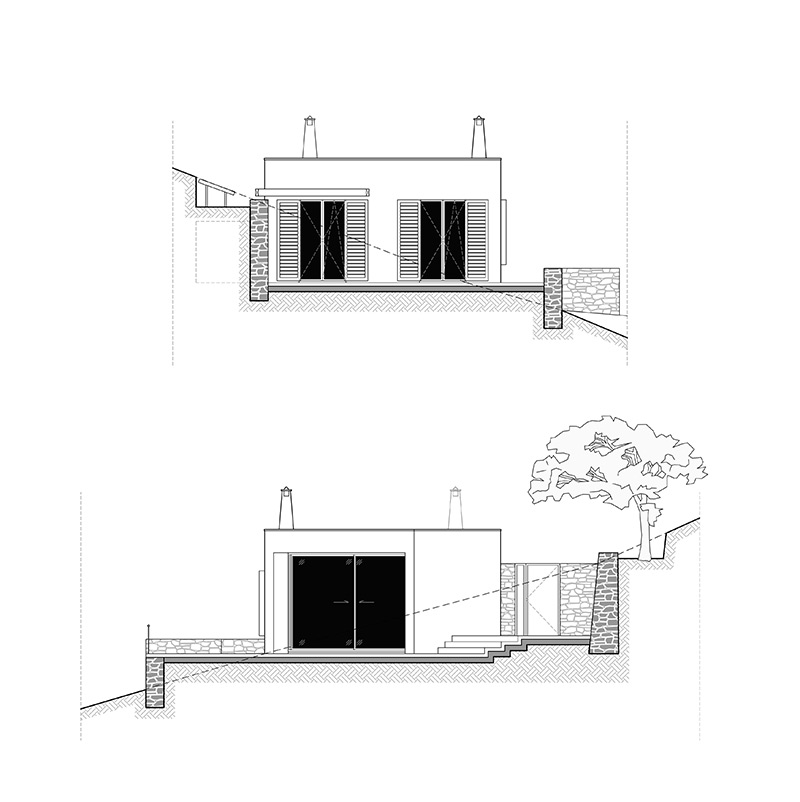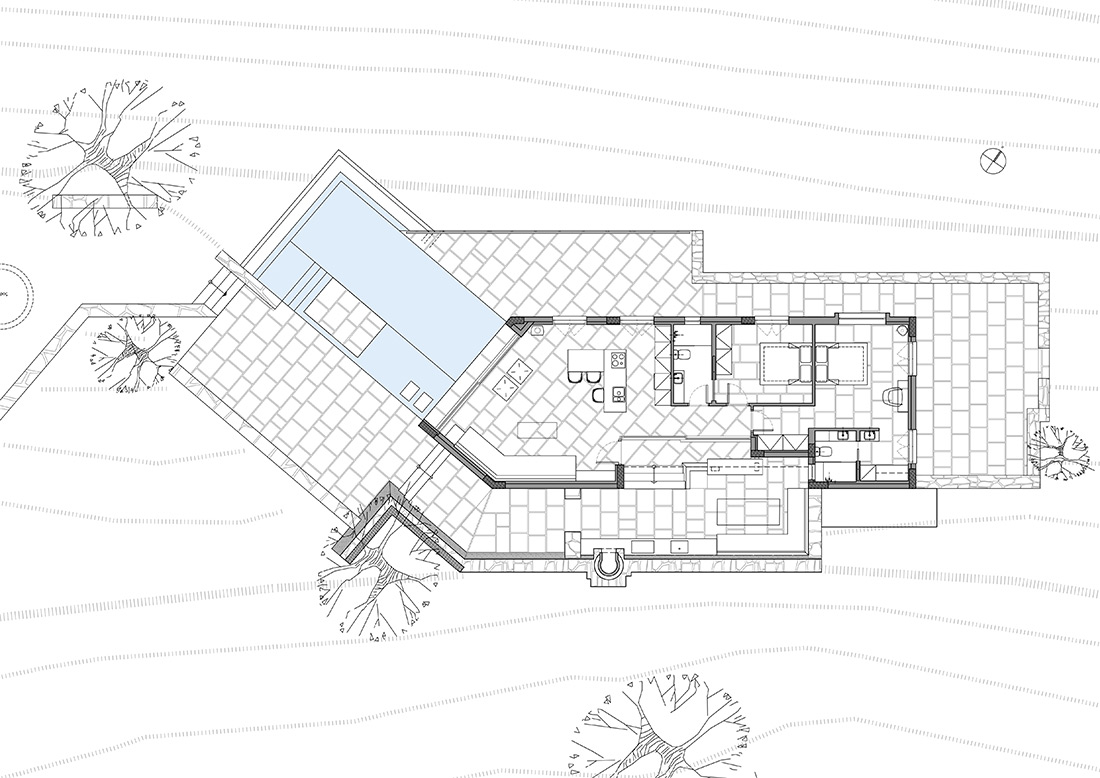 Credits
Architecture
exés Architecture; Christos Symeon and Margarita Angeletou
Client
Private
Year of completion
2020
Location
Kea island, Cyclades, Greece
Total area
110 m2
Site area
260 m2
Photos
Sophia Bere
Project Partners
Strimmenos Inox, IKEA, Isomat, Ideal Standard, Aduro, La Nordica S.p.A., LeRoy, Exalco, Perdikaris Greece, Zodiac Pool Care Europe, Crystal Pools
Related posts
Powered by