Located at Lycabettus Hill in the centre of Athens, this project represents a contemporary renovation of a typical 1960s multifamily building – commonly known as Polykatoikia. The 5-story building underwent a complete transformation in order to adapt to contemporary ways of living while responding to its existing structure and immediate urban context.
It was our intention to respect as well as emphasize the original character of the building. In parallel to overall repairs, a discrete placement of colours and curved railings complements this original character of the façade. The building thereby equally stands out and blends in with its immediate neighbourhood. In the interior, a process of removal and re-division enabled us to free up previously fragmented apartments into more open spaces. Moveable partitions allow for higher flexibility for the often-differing lifestyles of changing residents.
What makes this project one-of-a-kind?
Located at a corner lot between Lycabettus Park and the Neapoli neighbourhood, the building is exposed on three sides to sunlight and views. Its location thus allows for a unique feeling of being simultaneously in nature and the middle of the city. The rooftop, with its breath-taking views of Athens, was fully transformed in order to become a communal space shared by all residents. This previously unused space has become the 'public space' of the building and is the continuation of each living room, connecting inside with outside. Surprisingly, in Athens, such a shared rooftop space represents a unique concept, a hidden potential for other residential buildings throughout the city.
Text provided by the architects.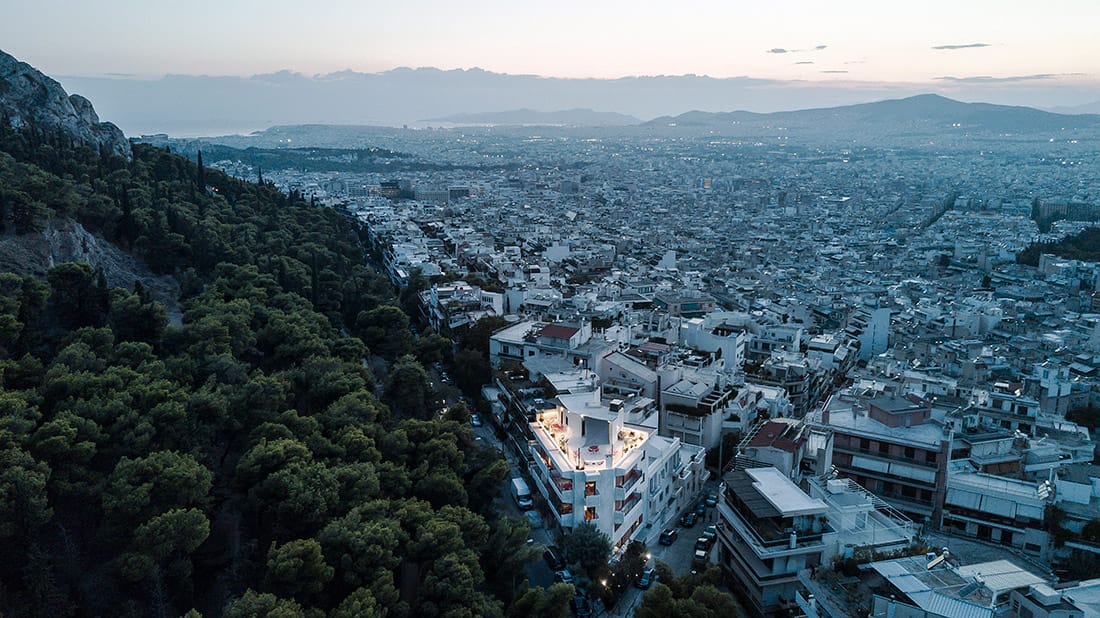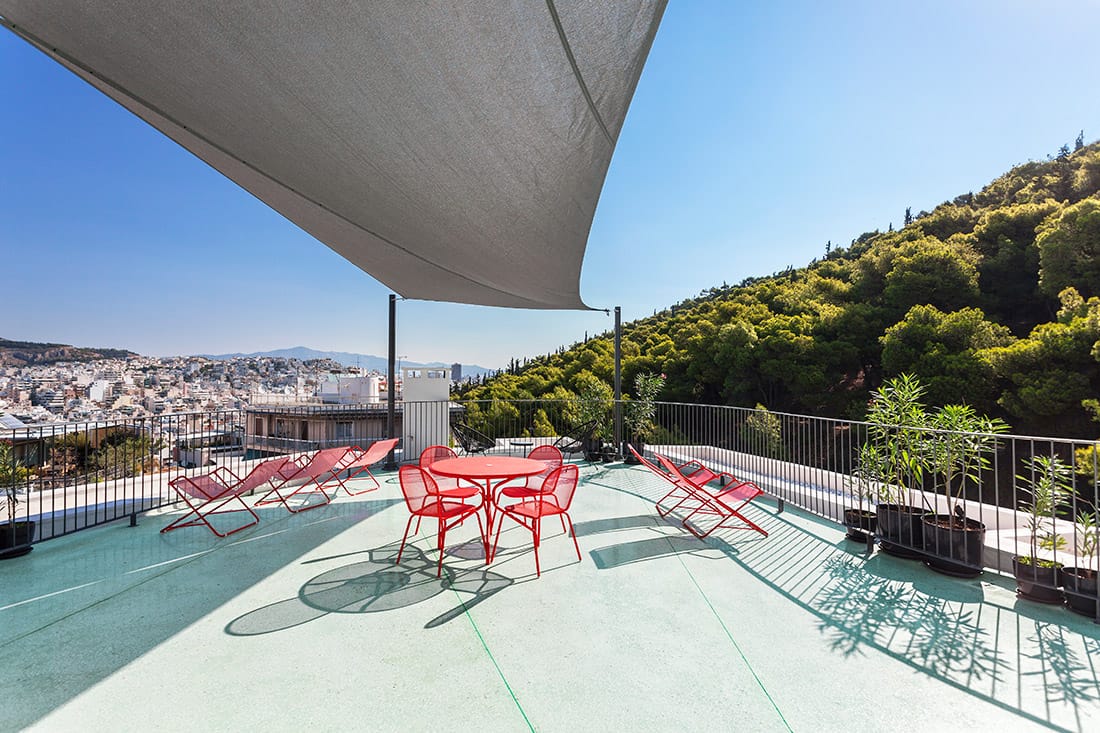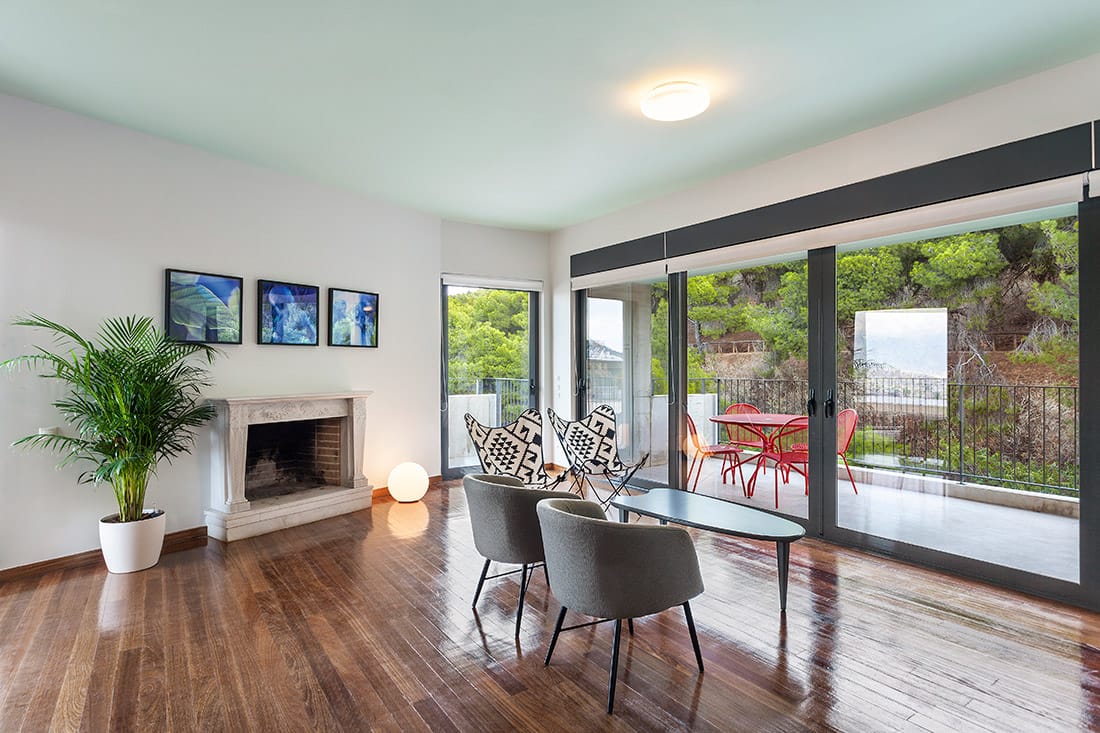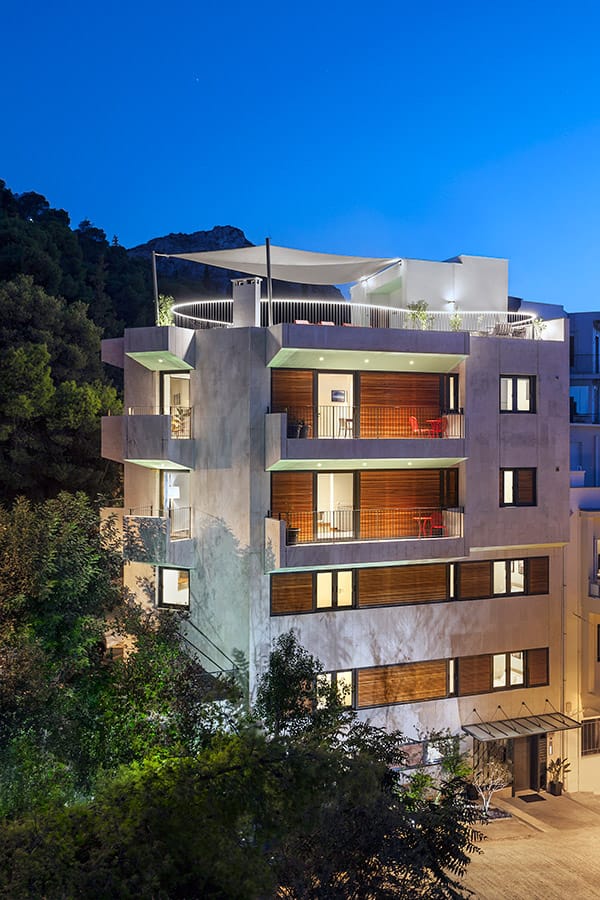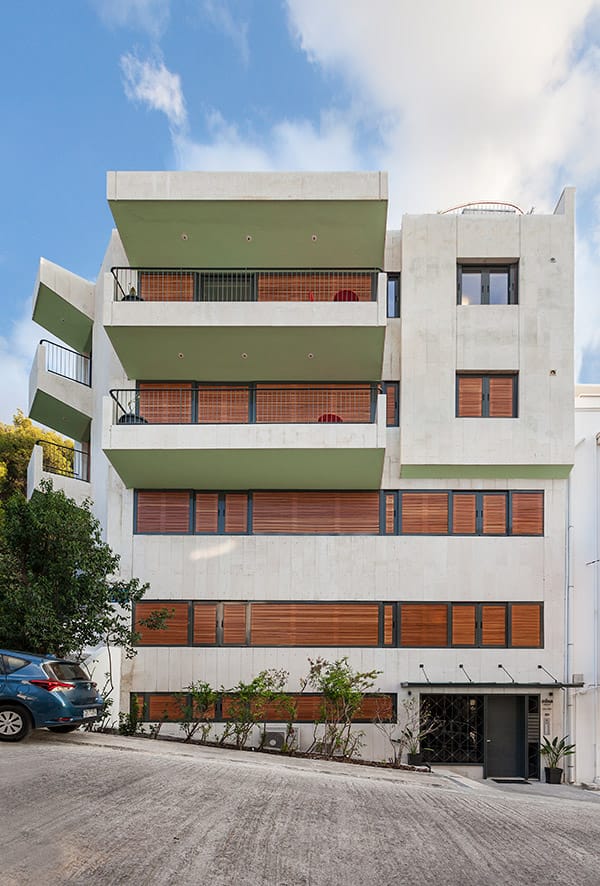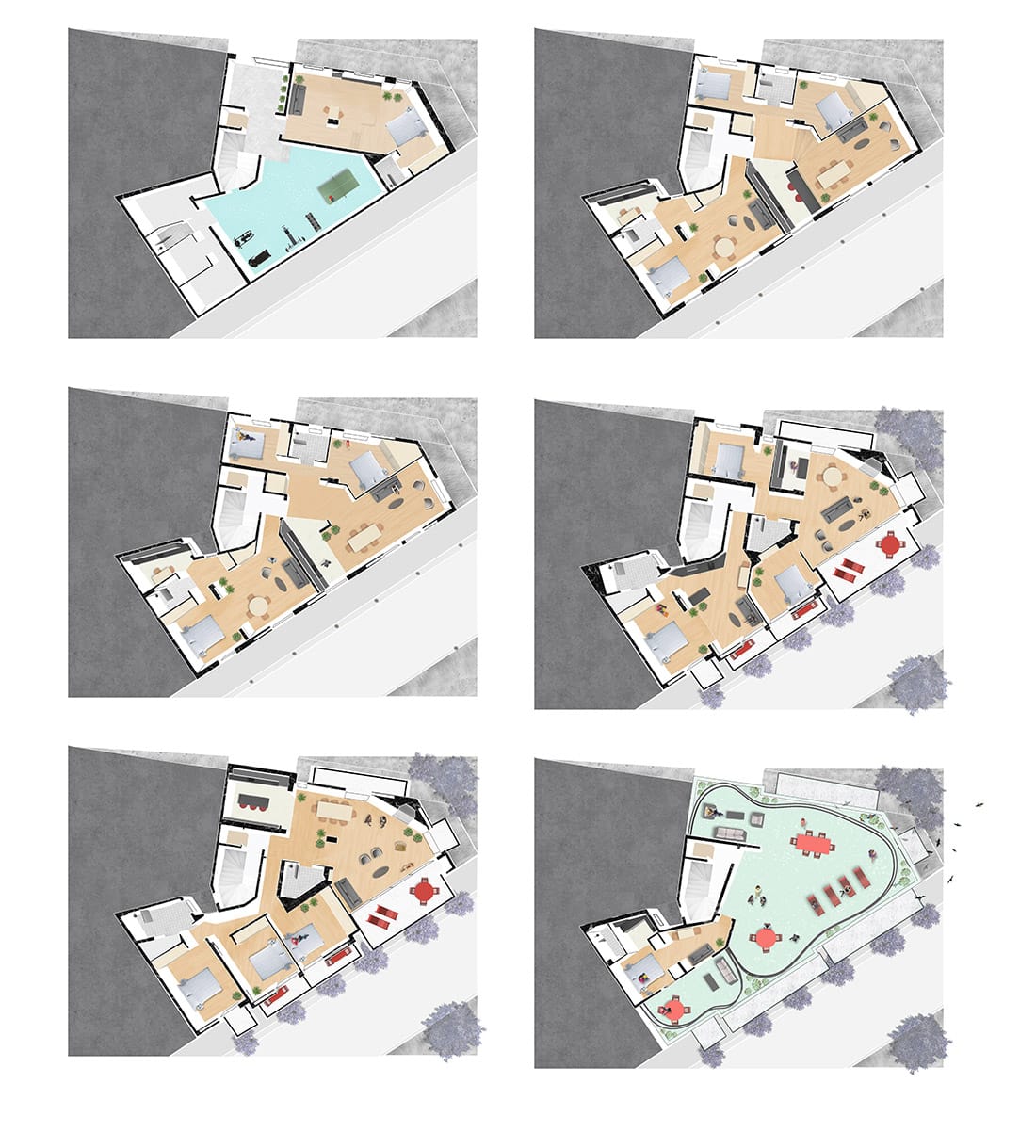 Credits
Architecture
En Route Architects; Katerina Kourkoula Hannes Livers Gutberlet
Client
ZOIA LIVING
Year of completion
2018
Location
Athens, Greece
Area
Total area: 1061 m2 (including outdoor areas)
Site area: 163 m2
Photos
Mariana Bisti
Project Partners
OK Atelier s.r.o., MALANG s.r.o.
Related posts
Powered by