Sportina Digi Hub is an office space for a fashion retailer, generating a new working culture, dominated by entrepreneurial spirit, openness, creativity, efficiency, friendship and fun. Former archive and small working rooms were transformed into an open office, richly lit by uniform natural diffused light penetrating through the existing peripheral windows.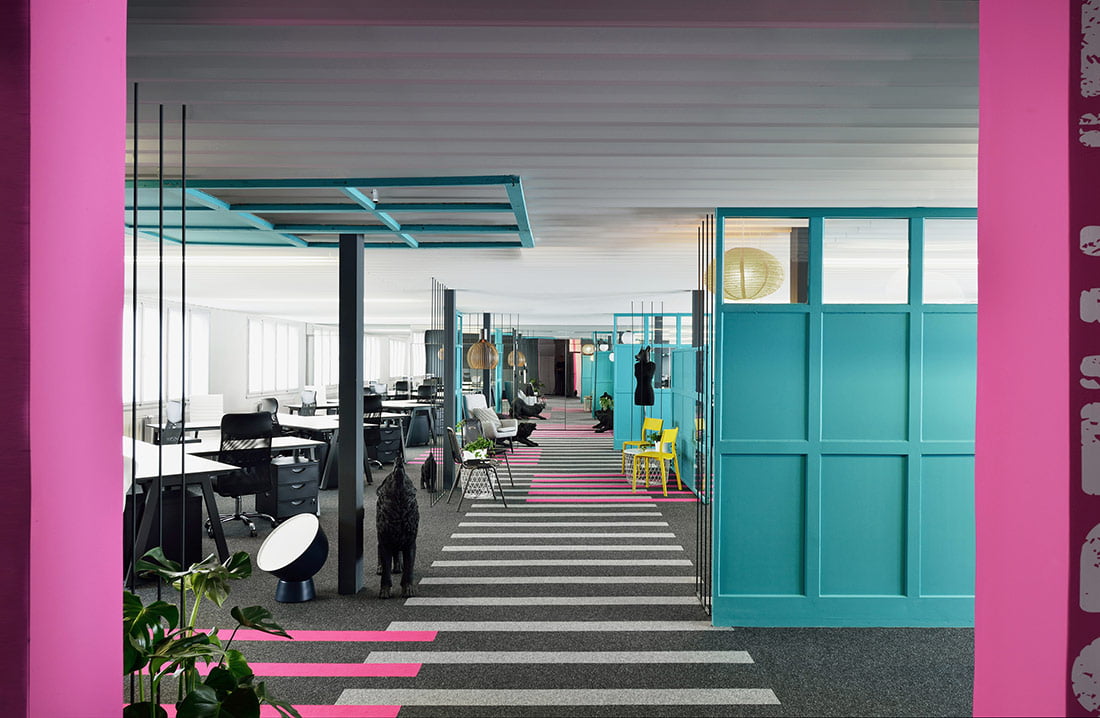 Recycled existing wooden partition wall was divided into several parts and placed within the office space in a dynamic spatial composition to create different ambiences within continuous space. System of partition walls articulates ambiences of various sizes and functions with different levels of permeability and privacy: meeting rooms, kitchenette with a bar, lounge corner, chat corners, etc.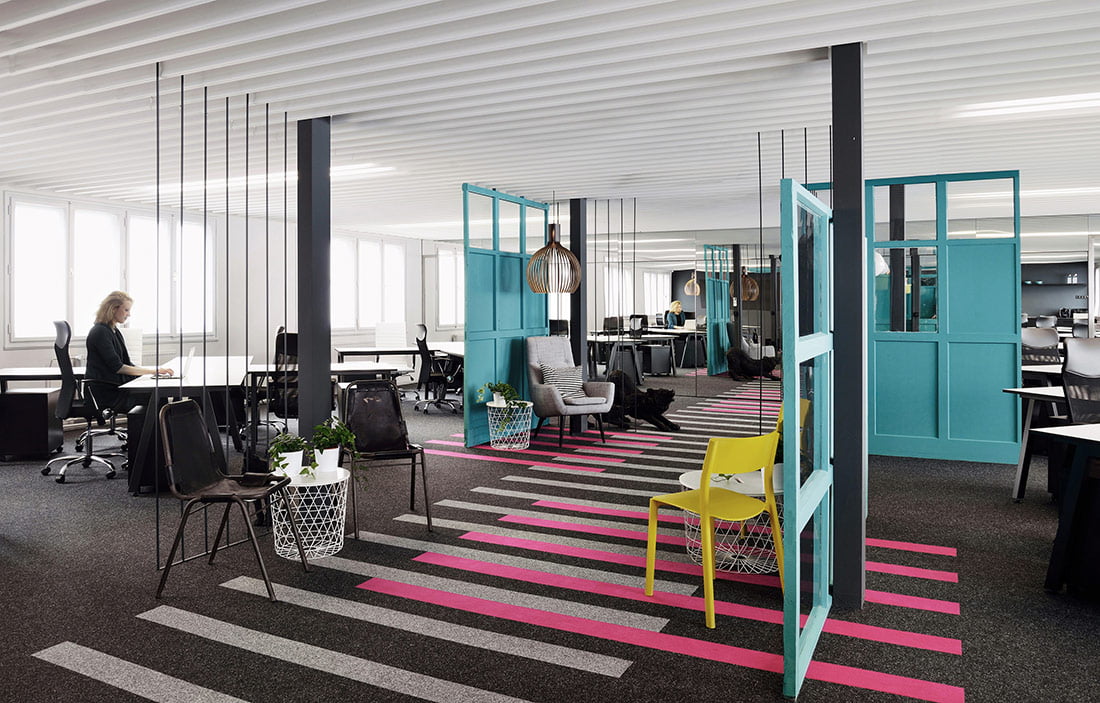 Playfully intense CMYK color scheme becomes operational in the synergy between spatial and graphic design. Central office area is a catwalk where a daily magazine of creative ideas takes place. Recycled mirrors are reused at the rear wall to duplicate the office space. The exuberant shopping window equipment, which was left forgotten in a dusty corners of the warehouse, was given a second chance to excite and surprise within a Digi Hub. Recycling of spatial elements and equipment, in a simple and effective way, offers a stimulating, variable and dynamic working environment to provoke active and open innovation.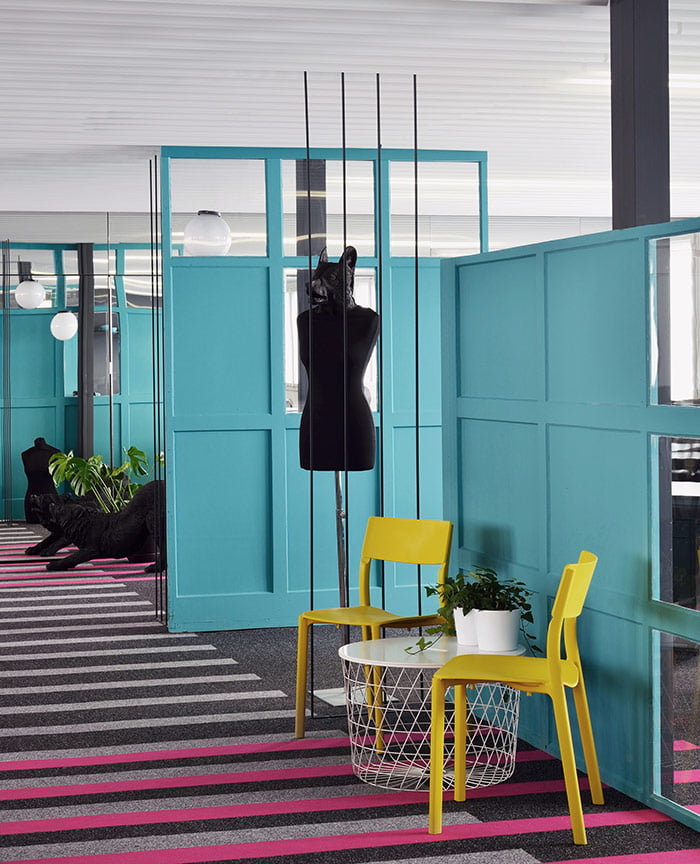 The space has already been nicknamed the Garage, as successful and innovative stories often start in the garage, whether in case of global tech giants or the creators of a fashion industry trends of the future. Digi Hub connects company's employees with the external experts, researchers, entrepreneurs and organizations to provide playground where their talent can flourish. People meet in the compact space, which is a stage for many social interactions of different character and intensity.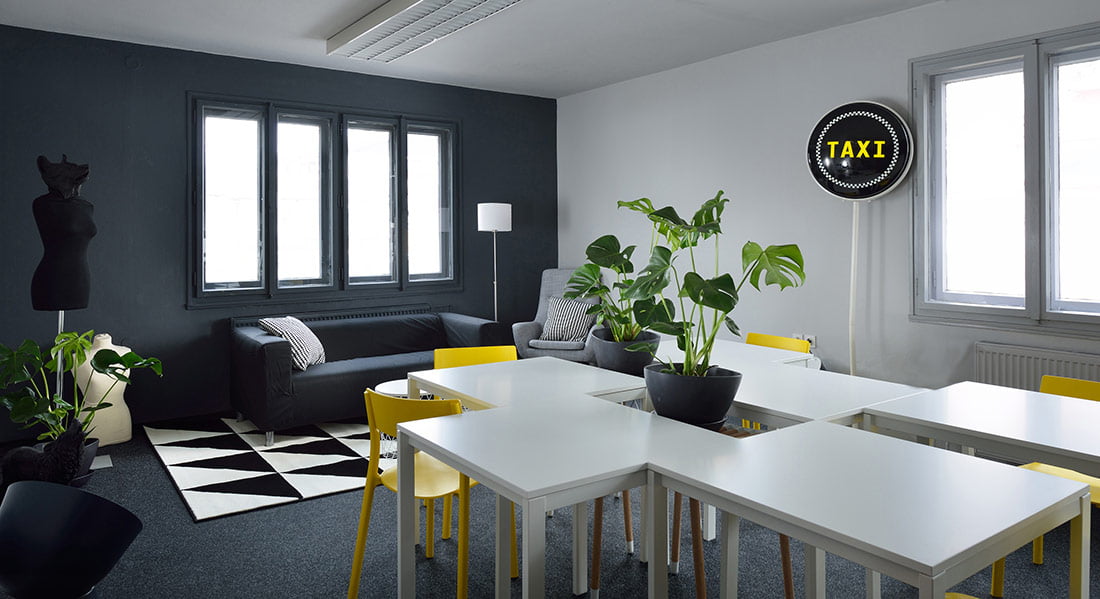 The Digi Hub is a space of many small surprises, which intrigues and seduces people to dare to realize their ideas, hopes and dreams.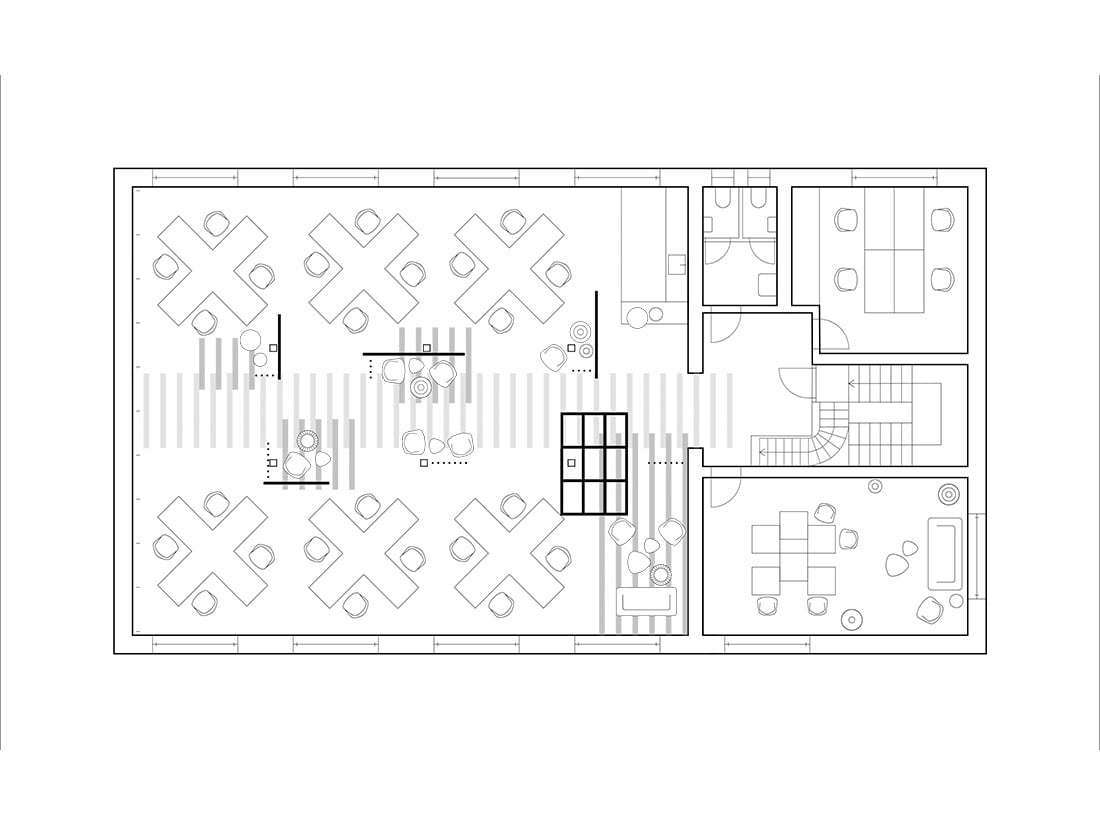 FILE
Author: Miha Čebulj; Miha Čebulj Arhitektura
Client: Sportina d.o.o.
Year of completion: 2018
Location: Lesce, Slovenia
Check out the BIG SEE event here: Interiors 180° / Big See Awards / Month of Design 2018