How to adjust an old bourgeois apartment to a new time and lifestyle? How to maintain sophistication and inspire it with something fresh at the same time? The apartment's typical transient layout called for a few innovative solutions in order to transform it into a young family's home.
Paying respect to the character of the apartment, the old and beautiful furnaces had been preserved. Because they did not serve their function anymore, we added a fireplace to the living room. Vertical metal structures were placed near the entrance, creating a vestibule that was not there in the original apartment layout. The element kindly separates the space, creating a corner for a bench, Thonet coat hanger and a large tinted mirror; the latter connects the space with a view into the dining room and kitchen.
The oak floor guided the integration of materials as well. We carefully selected the dining table, the chairs and a bed, all made of solid walnut wood to be complemented with existing restored pieces of furniture (for example, with the antique sofa in the living room). The wood fits nicely with the golden colour of the monolithic element in the bedroom, with the cabinet with a mini-bar in the kitchen and with parts of the bookshelf in the living room. The golden wardrobe in the bedroom opens from several sides and is surrounded by closets with mirrors, creating a room inside a room.
The children's room is friendly and flexible; its bunkhouse can be disassembled into two separate beds, and the upper bed's fence – an idea that originates from a hands-free drawing – can be adjusted or transformed.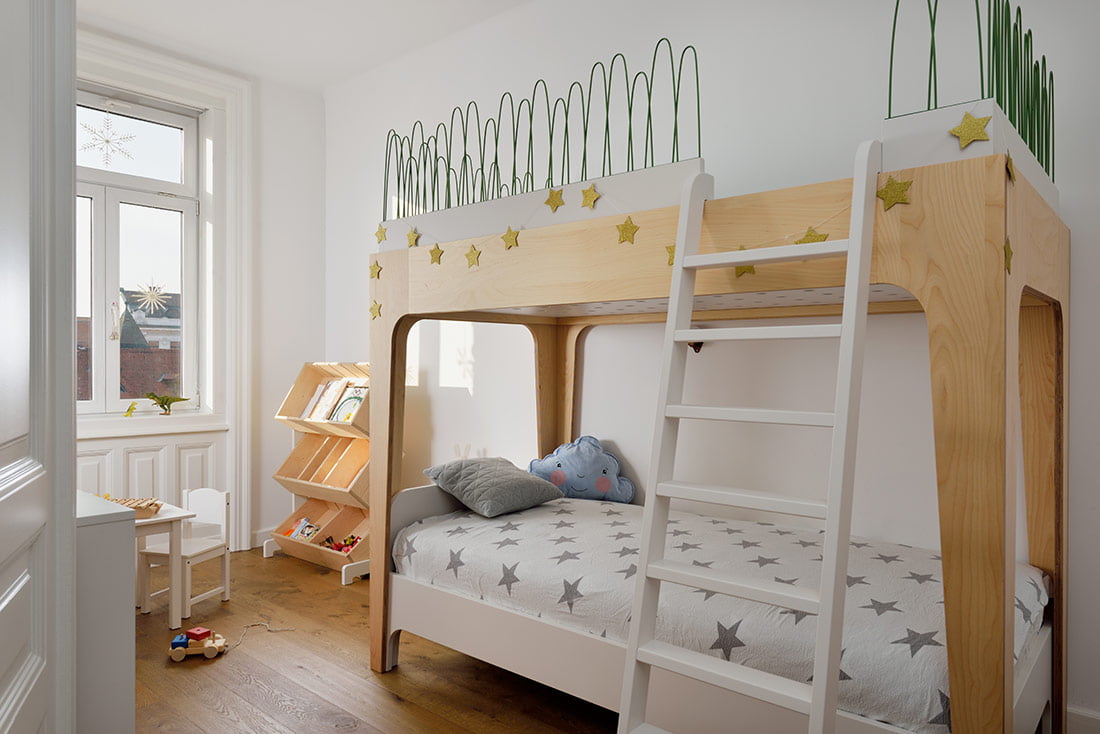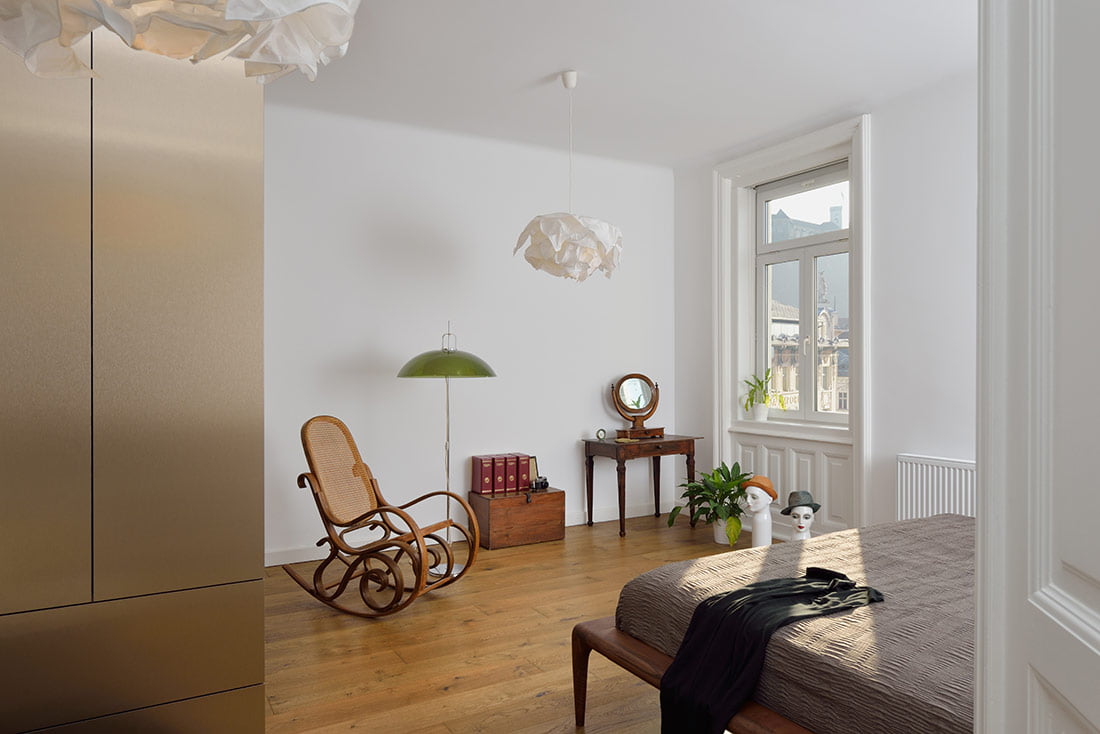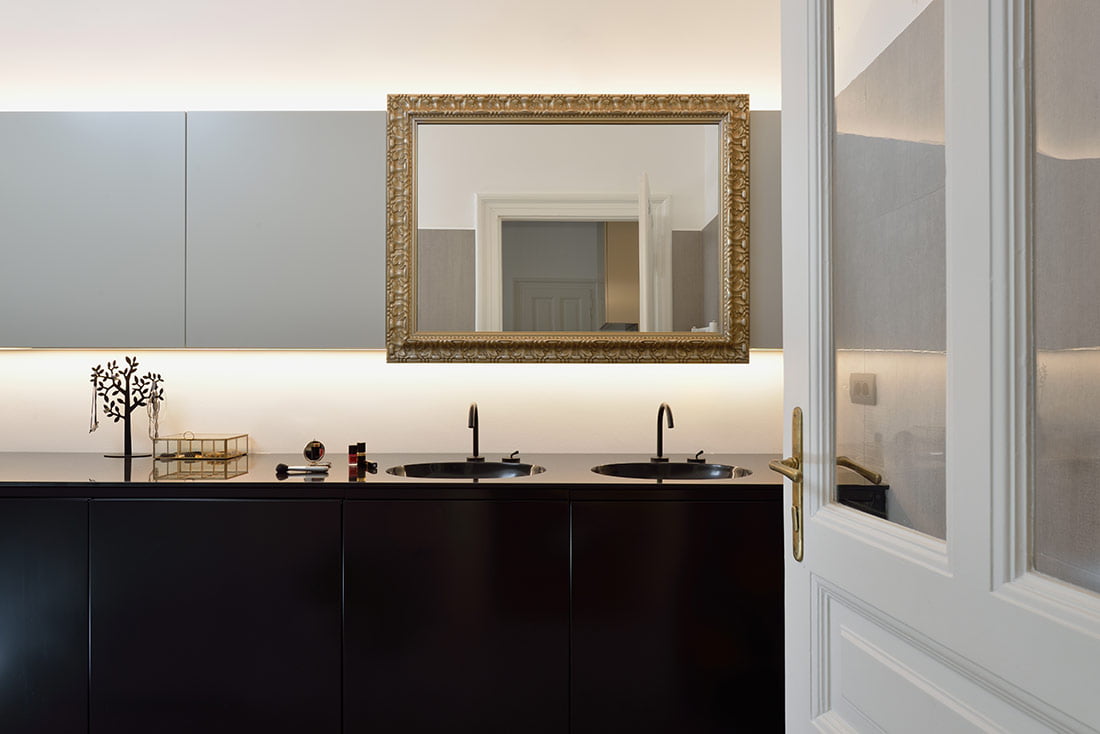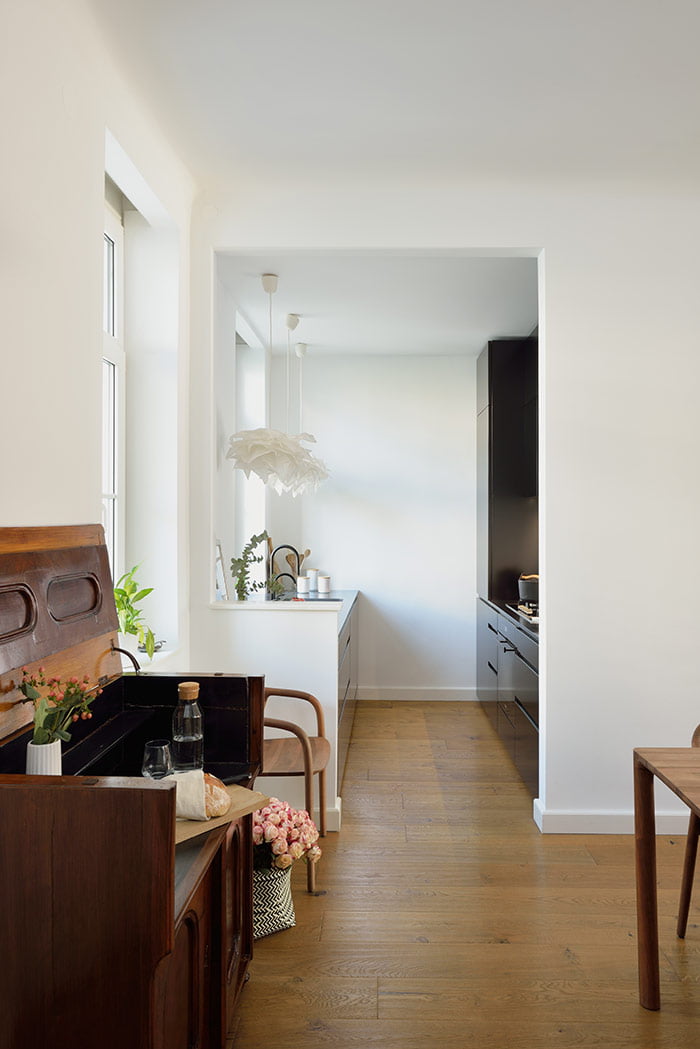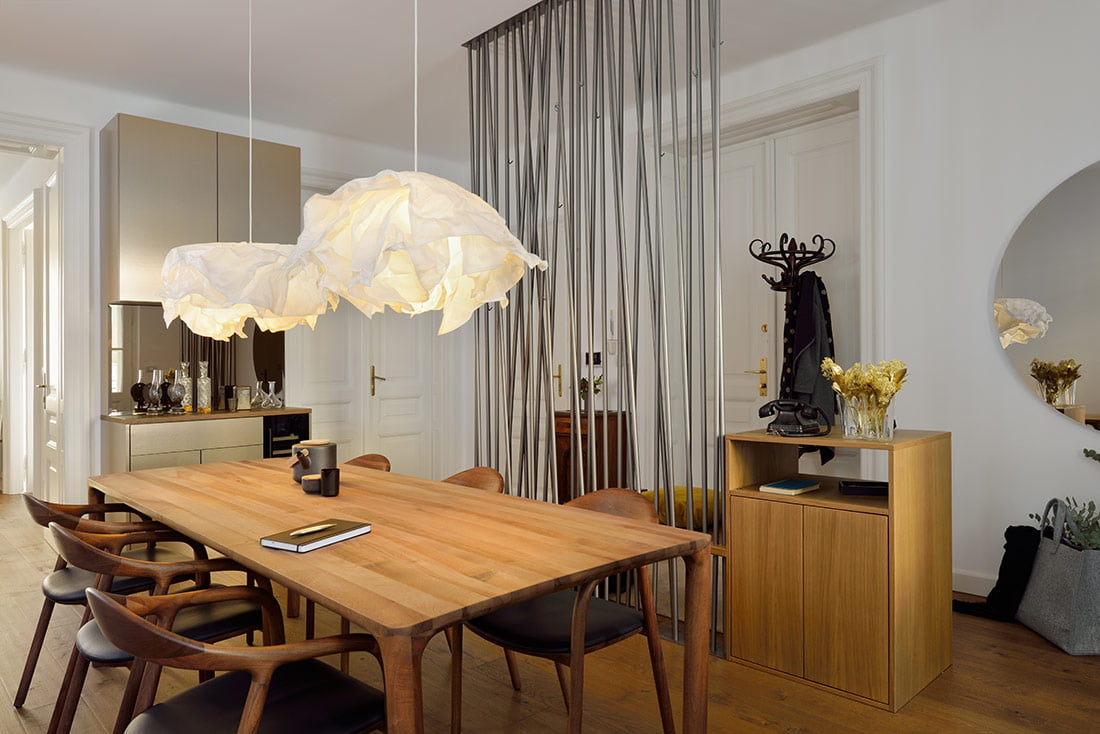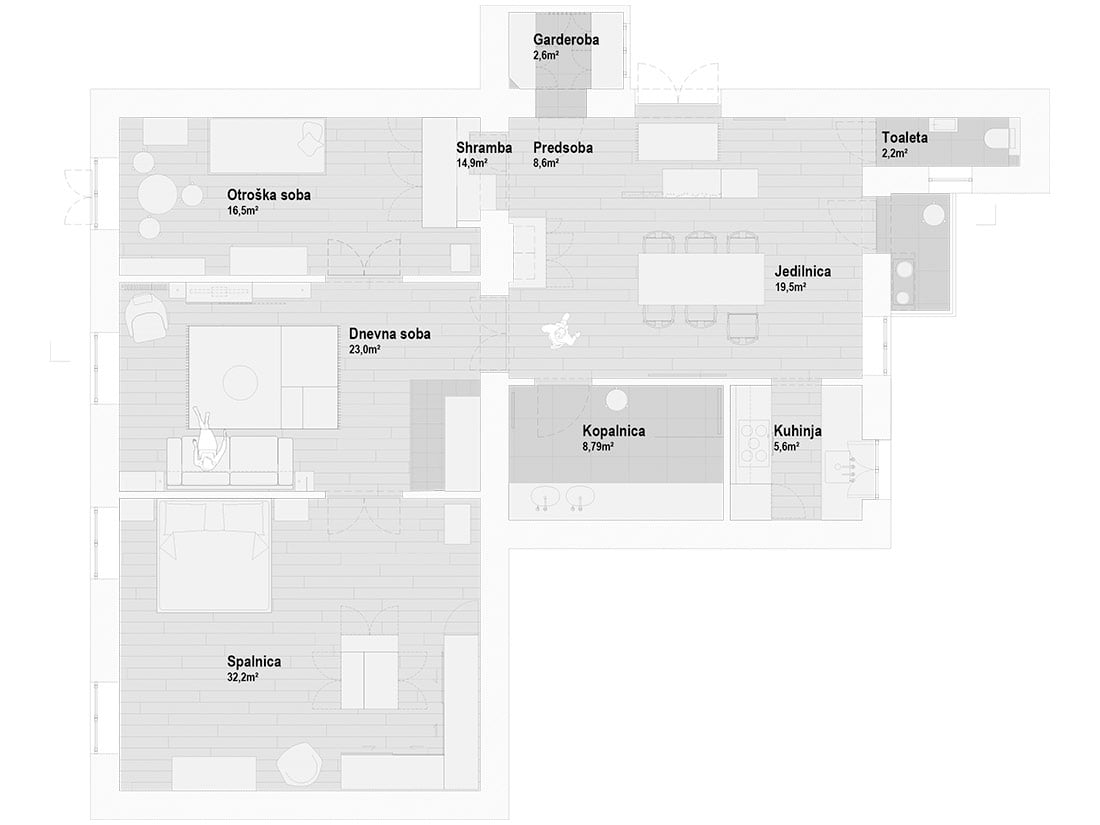 FILE
Authors: Tina Rugelj, Brina Vizjak; Tina Rugelj arhitektura + oblikovanje
Colaborators: Urška Škrap, Nejc Batistič Naročnik, arhitekturna prenova Dolenec Gojević arhitekti
Photos: Miran Kambič
Client: private
Year of completion: 2018
Location: Ljubljana, Slovenia
Check out the BIG SEE event here: Interiors 180° / Big See Awards / Month of Design 2018