Main challenge in every renovation project is the border between existing qualities and new interventions and finding the economically feasible way to combine the two. Comita office building represents the headquarters of a technological company with an open office concept in an existing office and production hall building. Existing construction of the building, its form and dimensions were preserved.
Design of the new facade is a result of an existing steel construction and the need for its fire protection requirements, northern orientation that provides optimum working environment with open views of the mountains in the back and a modular interior concept that allows modifications in the future. The façade is designed with custom made vertical perforated steel elements. Interior of the building is designed as an open office model with secondary spaces in the back separated with an acoustic wooden barrier. Interior is reduced to natural materials such as wood, stone, glass and plaster.
What makes this project one-of-a-kind?
Main focus with the project was to bring new life into the existing office and production hall building as a part of brownfield redevelopment of Iskra Labore site.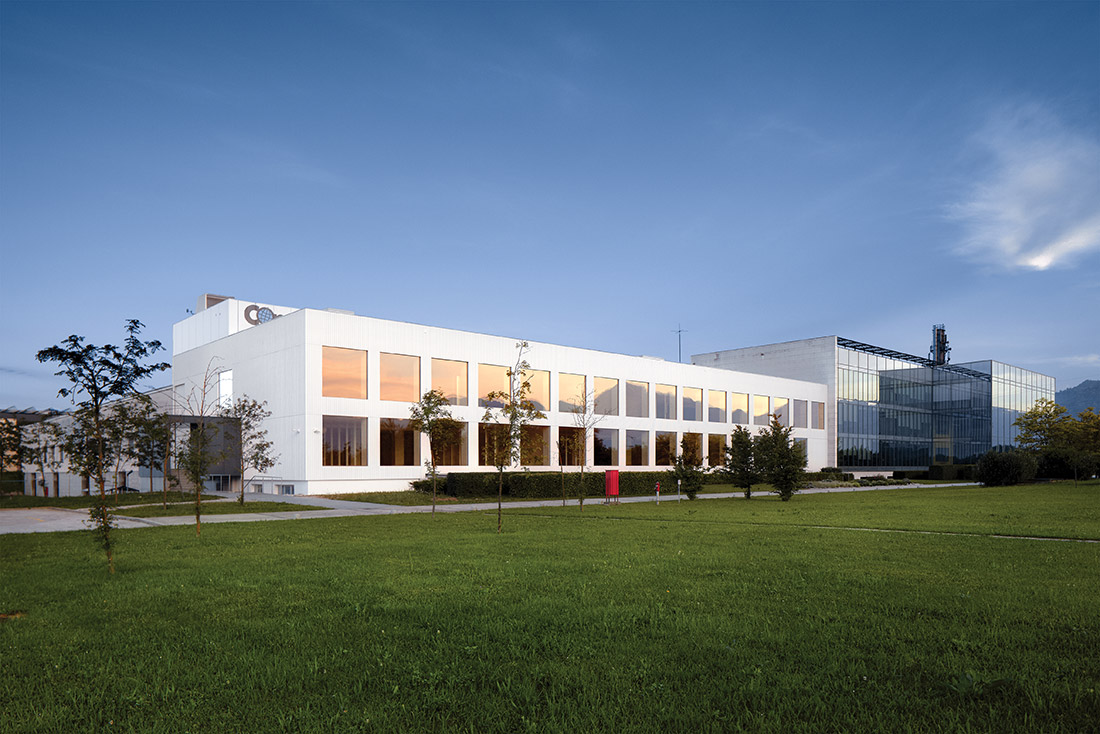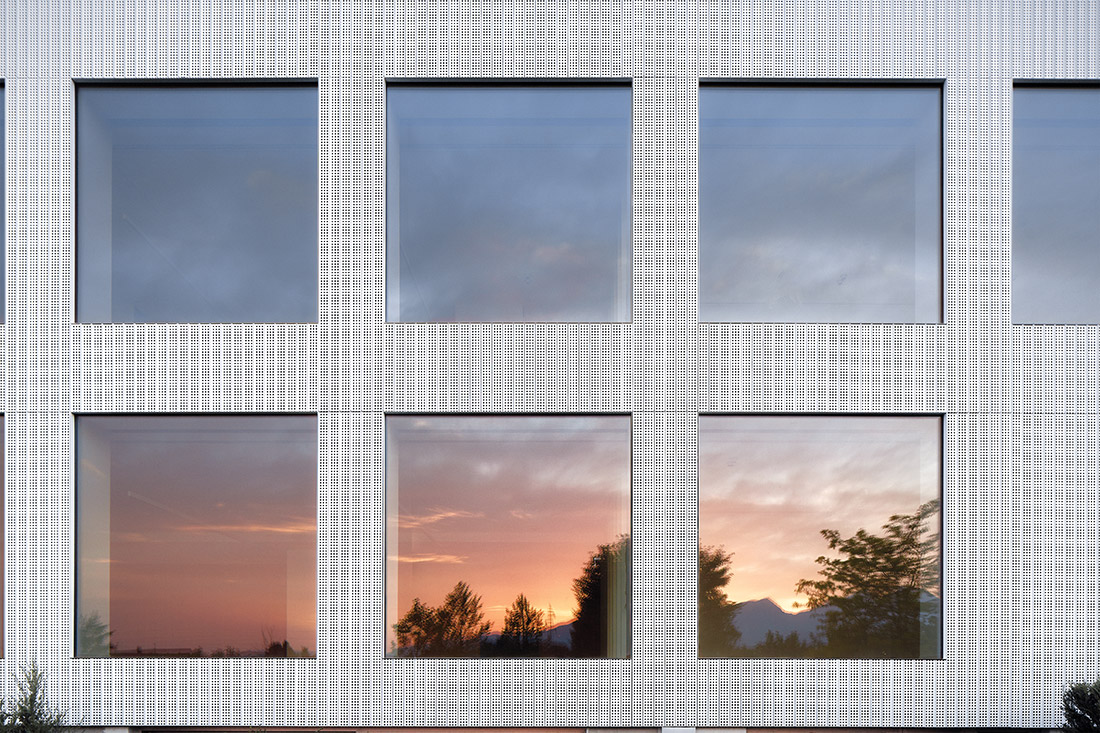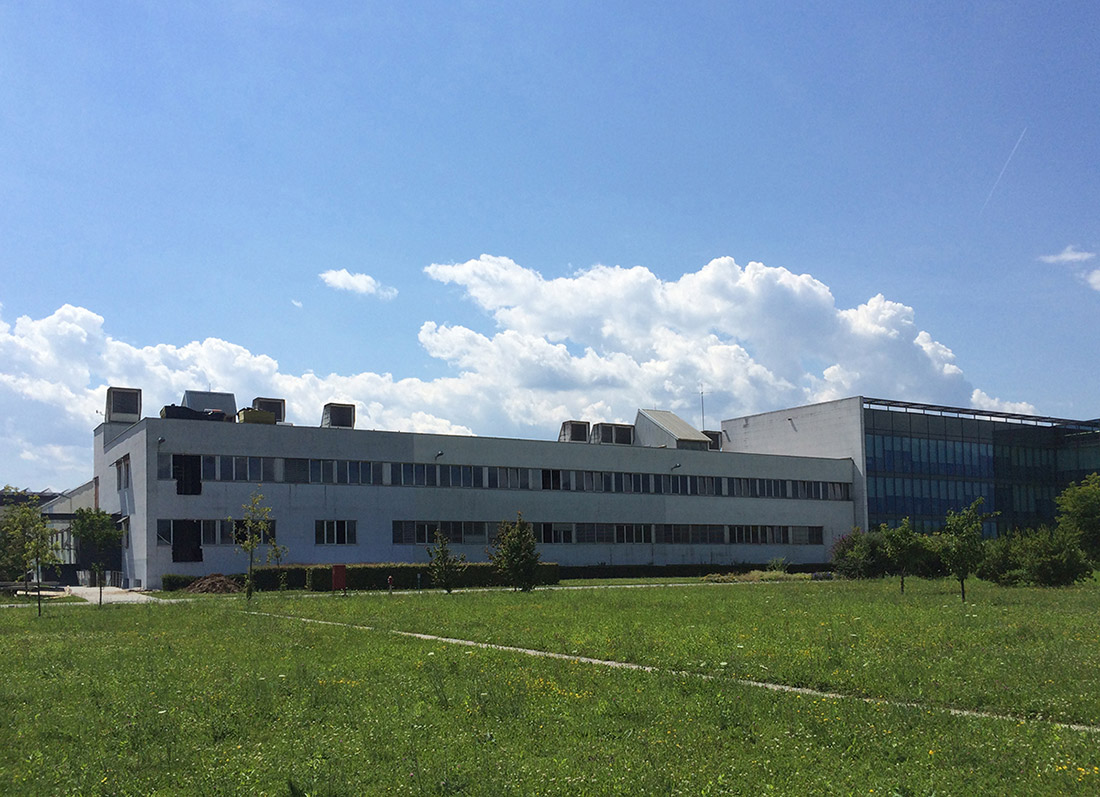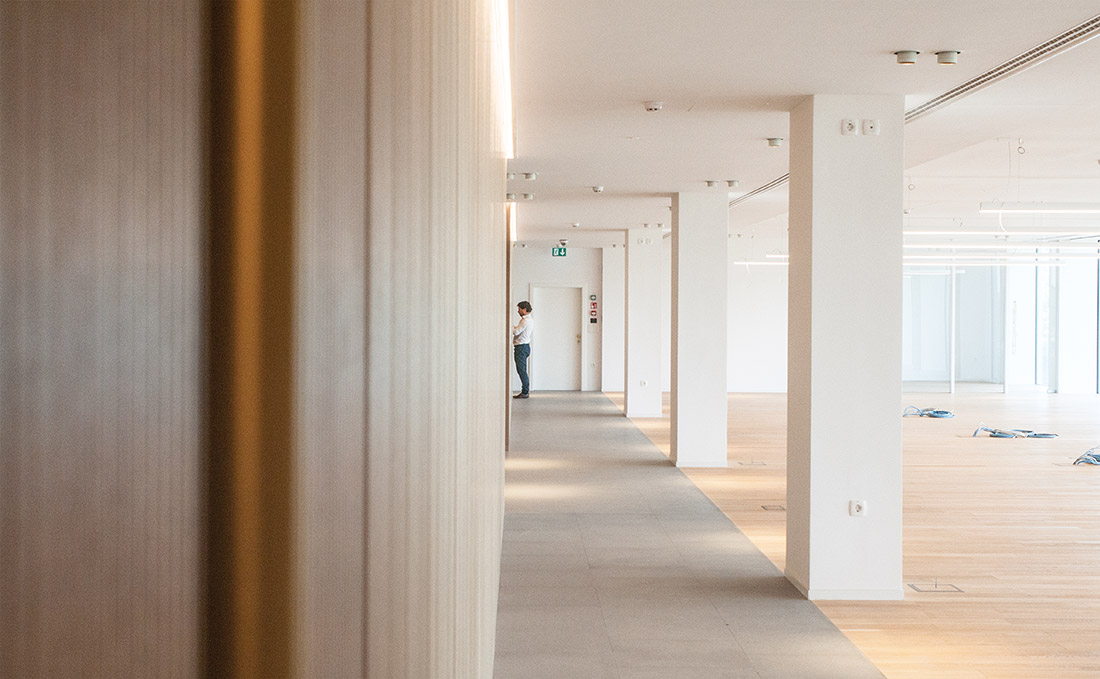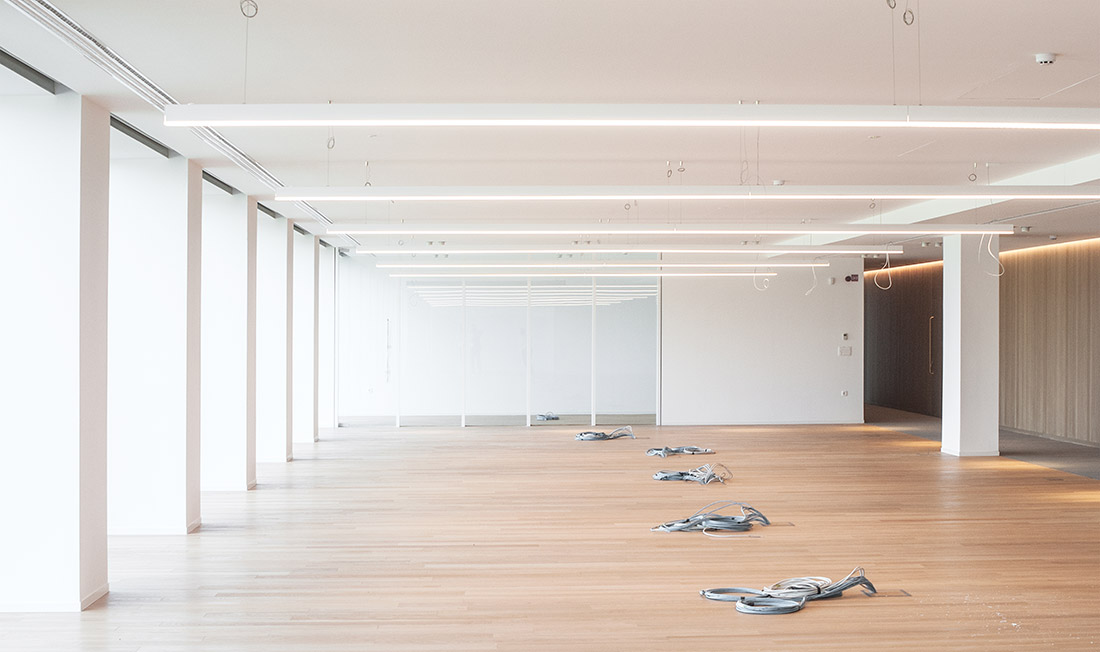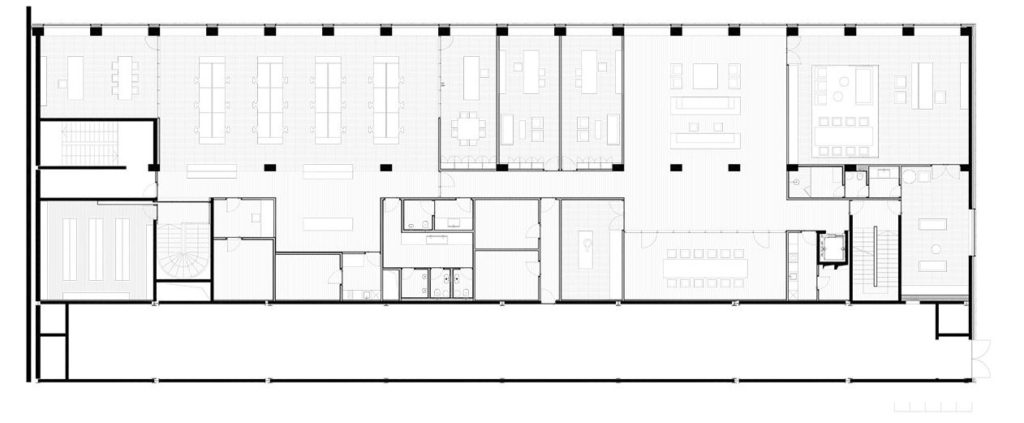 FILE
Authors: Nava arhitekti; Aleksander Lužnik; Monika Fink Serša
Collaborators: Barbara Klopičič, Eva Senekovič, Boris Vranić
Client: Comita d.o.o.
Photos: Mitja Kobal, Boris Vranić
Year of completion: 2016
Location: Kranj, Slovenia
Total area: existing 1.931,95 m2
Text provided by the architects.