The concept is about creating a dark shady space with diffused light on raw materials and being implemented exclusively by custom design. Scope was to blend the "mysterious orient" with the contemporary Athenian streetscape. The layout is organized as an alley-like space: the bar creates a linear axis to connect the two entrances. The interior is conceived as a quiet room with fine sand walls, glazed ceramic tiles and engraved surfaces of raw oak wood, blended with the original, repaired terrazzo flooring.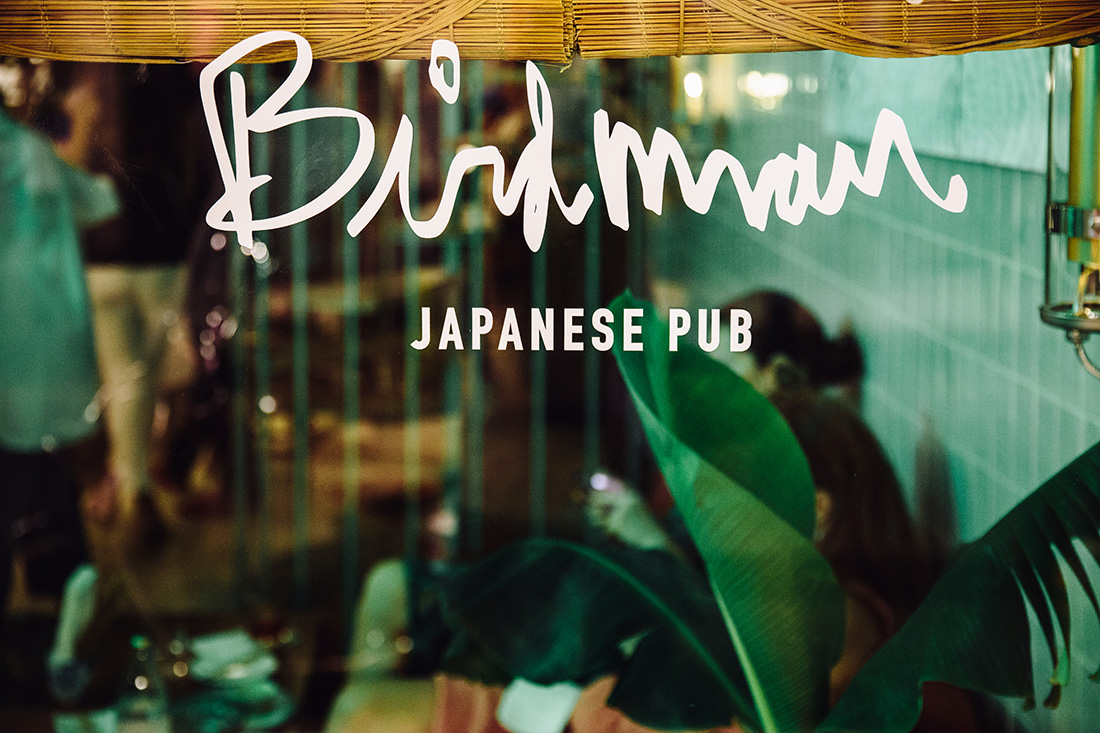 We reworked with a few forgotten techniques and materials, – the steel hammered panels from Thrace, northern Greece and the karagatsi wooden stools, a sturdy wood used in traditional shipping. All materials have been crafted in such a way, to allow natural and artificial light to be rather absorbed and diffused than directly reflected onto them. The details have been retouched over and over again so as to expose their pure patina and charm.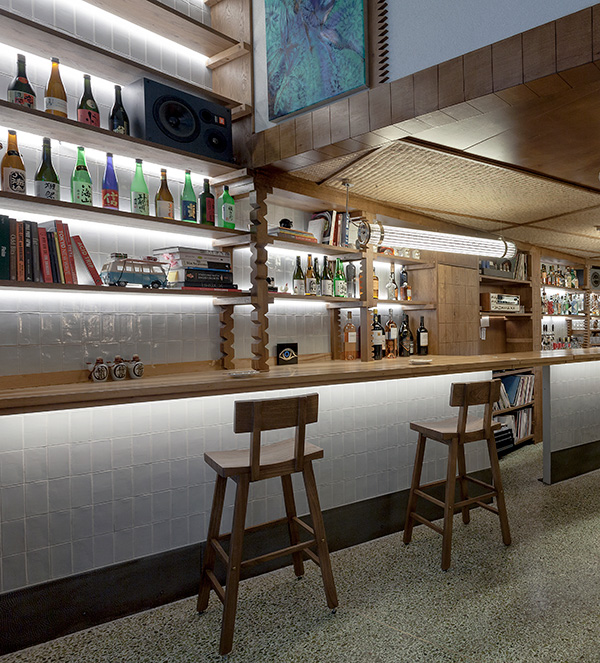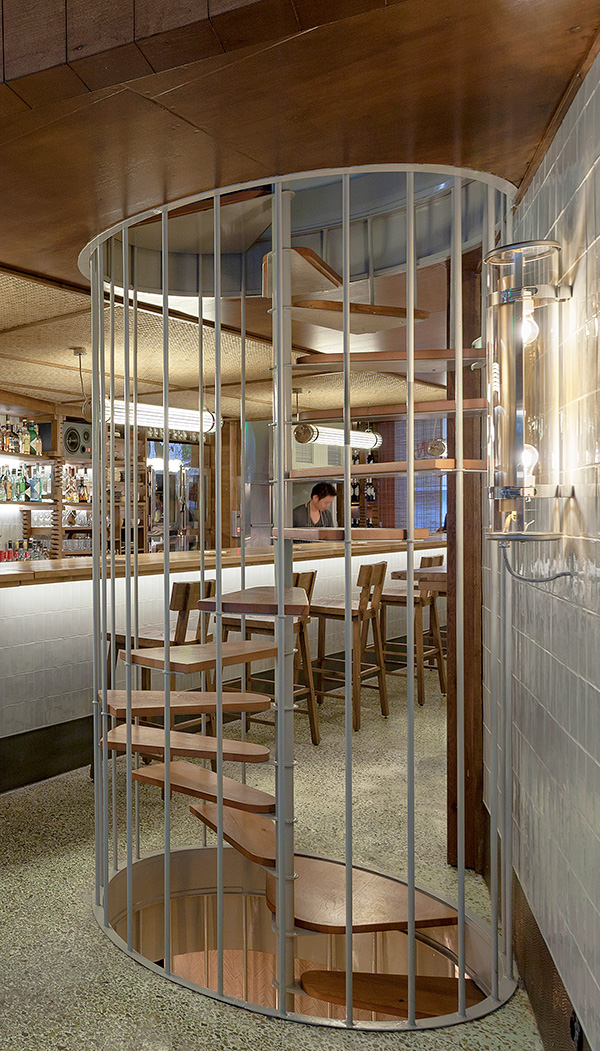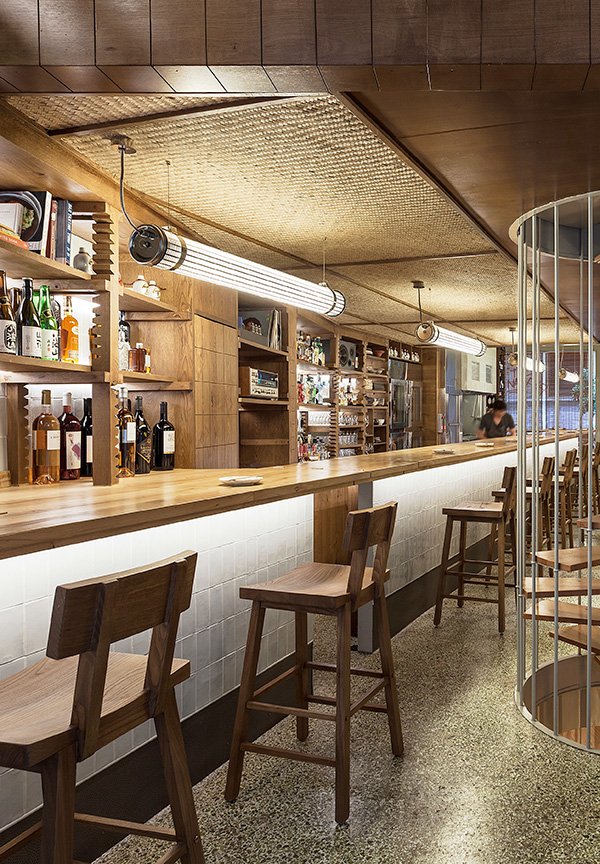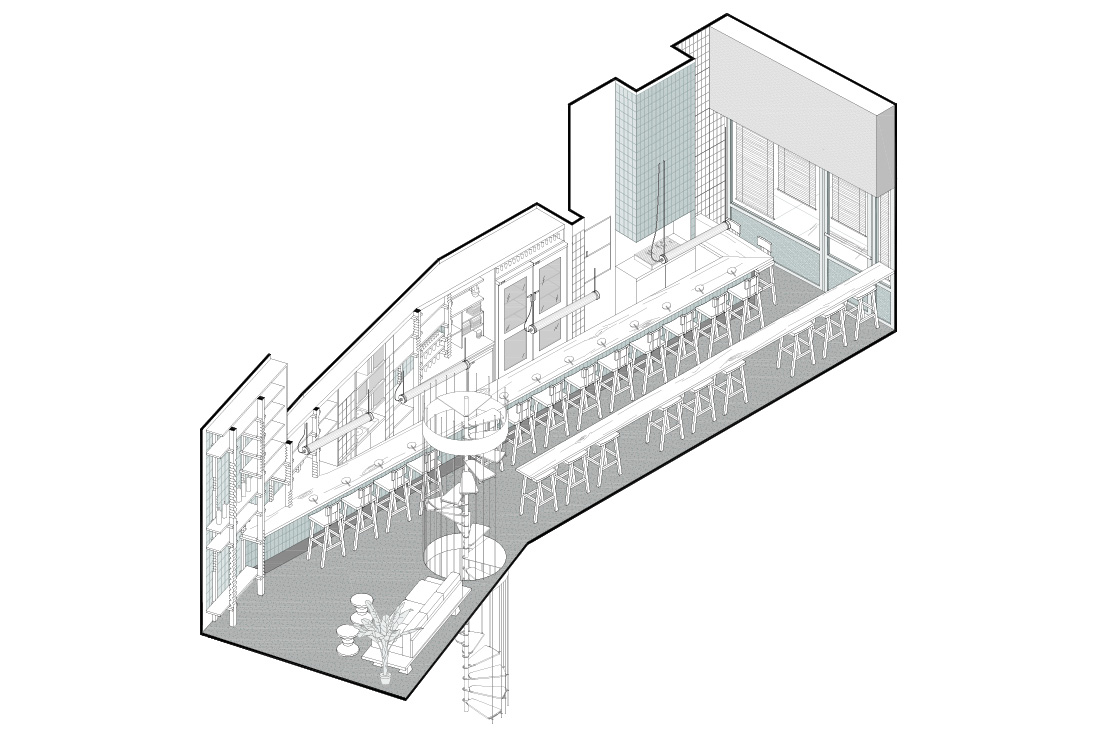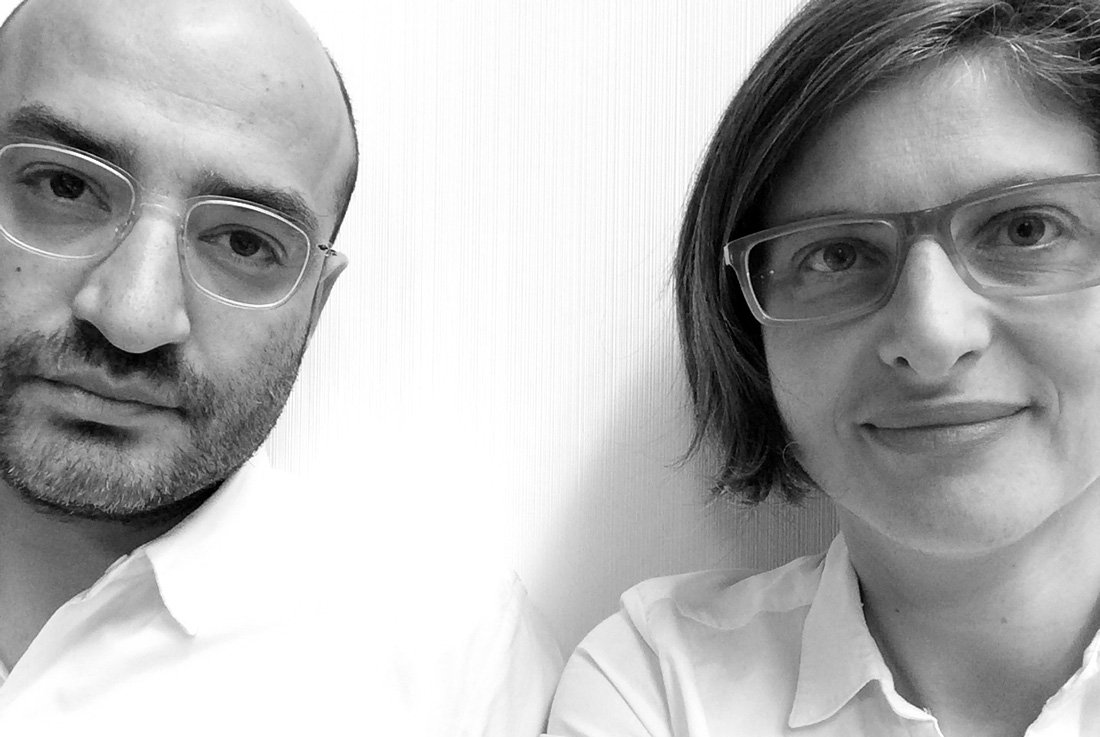 FILE
Authors: SOUTH architecture; Eleni Livani, Chrysostomos Theodoropoulos
Client: Aris Vezenes
Photos: Marianna Bisti, Paris Tavitian
Year of completion: 2018
Location: Athens, Greece
Total area: 100 m2
Text provided by the authors of the project.