The Wool Sauna – the only one of its kind in Latvia – is compact but impactful and exemplifies experiential architecture. Guests enter via a winding walkway, which helps prepare the mind for the ritual. Open AD considered the wellbeing of saunagoers and the sauna masters who facilitate the experience. Inside, bespoke furniture assists in getting ready without creating clutter. The architects introduced elements to enhance the ritual, such as a giant hammock. The clients bought the actual sauna room as a ready-made facility – a yurt-like canvas structure – which is concealed in the black timber facade. Its internal walls are clad in wool – a borrowed tradition not typical of Latvia. When hot, the wool releases lanolin, which is said to have healing properties. For this reason, the room is round and centred around a wood stove. Open AD creatively tied it in with the overall Ziedlejas story, which is focused on fostering rest and rejuvenation rooted in Latvian know-how.
What makes this project one-of-a-kind?
The Wool Sauna is an intrinsic part of Ziedlejas – a growing wellness resort being developed as a place to recharge, connect with oneself, loved ones and nature. While driven by the Latvian sauna culture, Ziedlejas benefits from a contemporary outlook and international experience, illustrating how to keep heritage relevant in times of globalisation. The project is characterised by a deep collaboration and trust between the client, architects, and landscape architect. While each element of the resort is self-sufficient, together they tell the full story.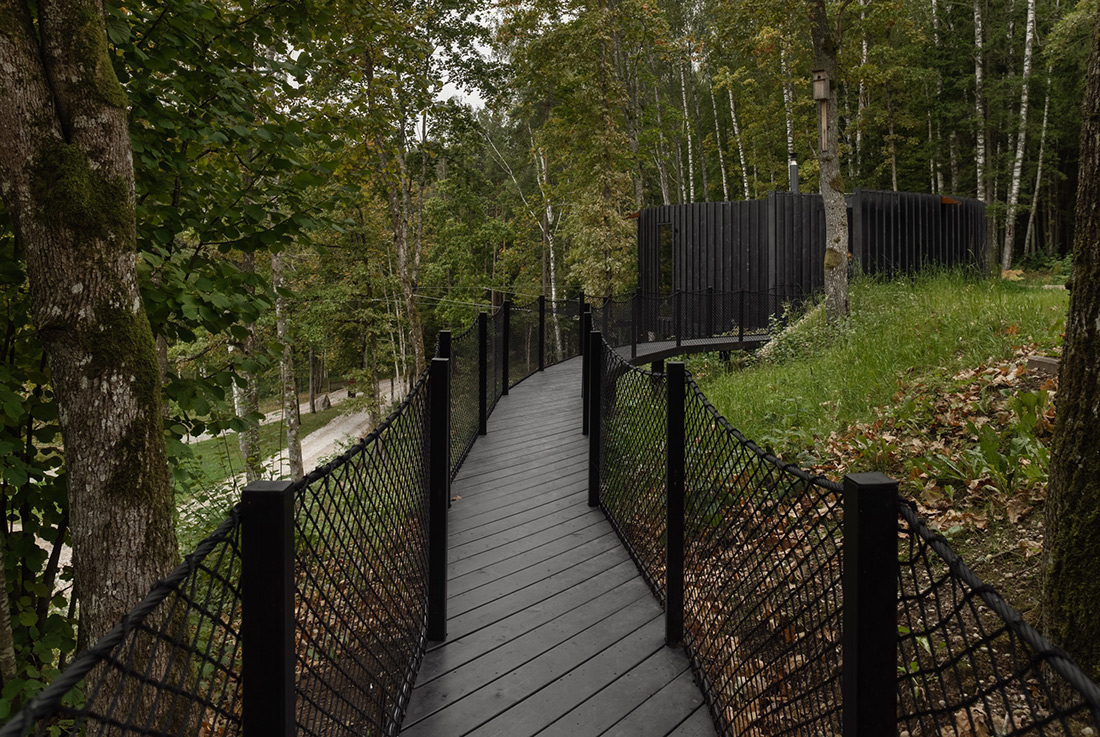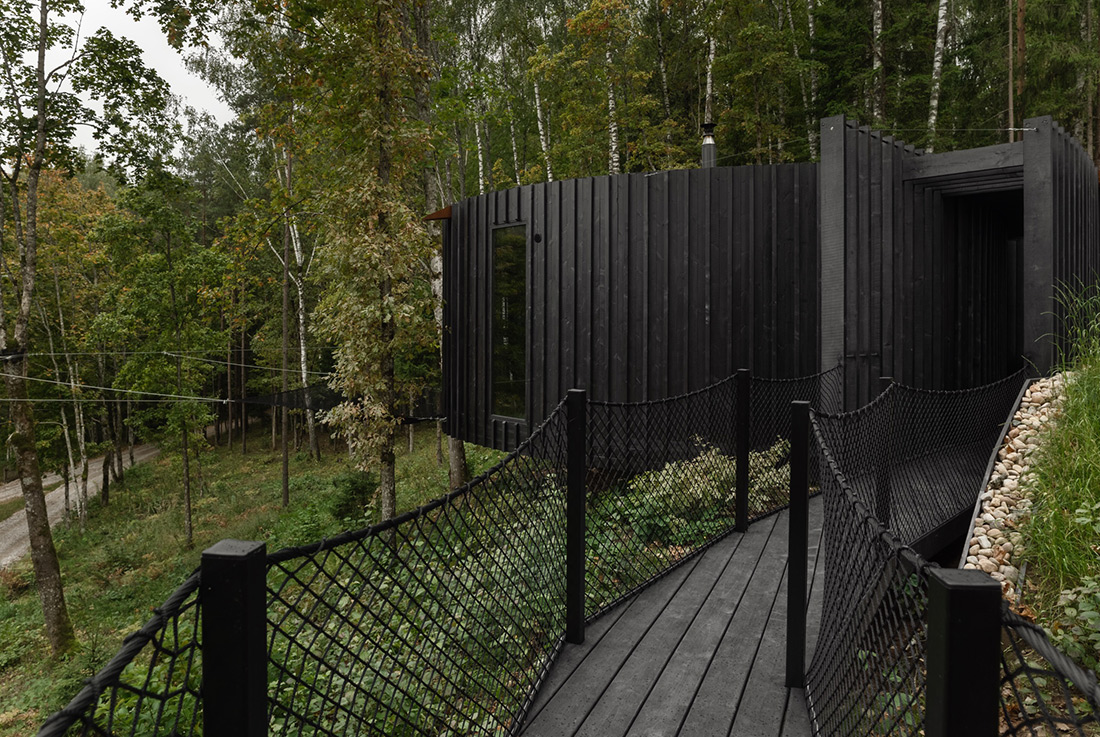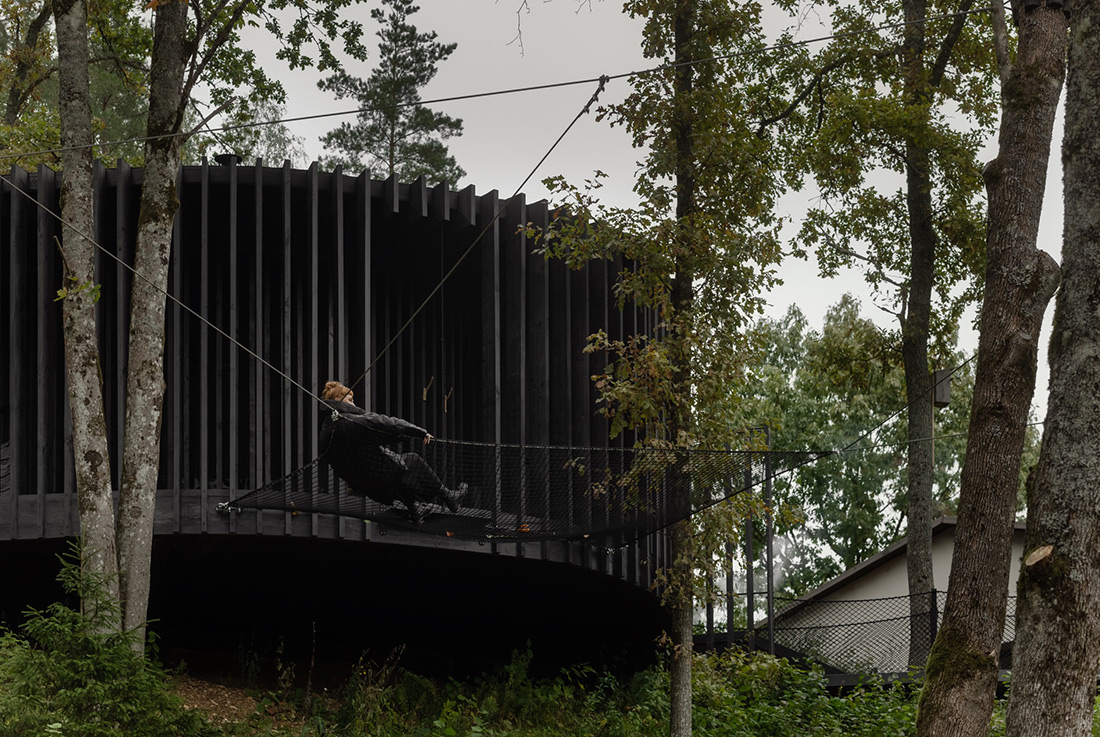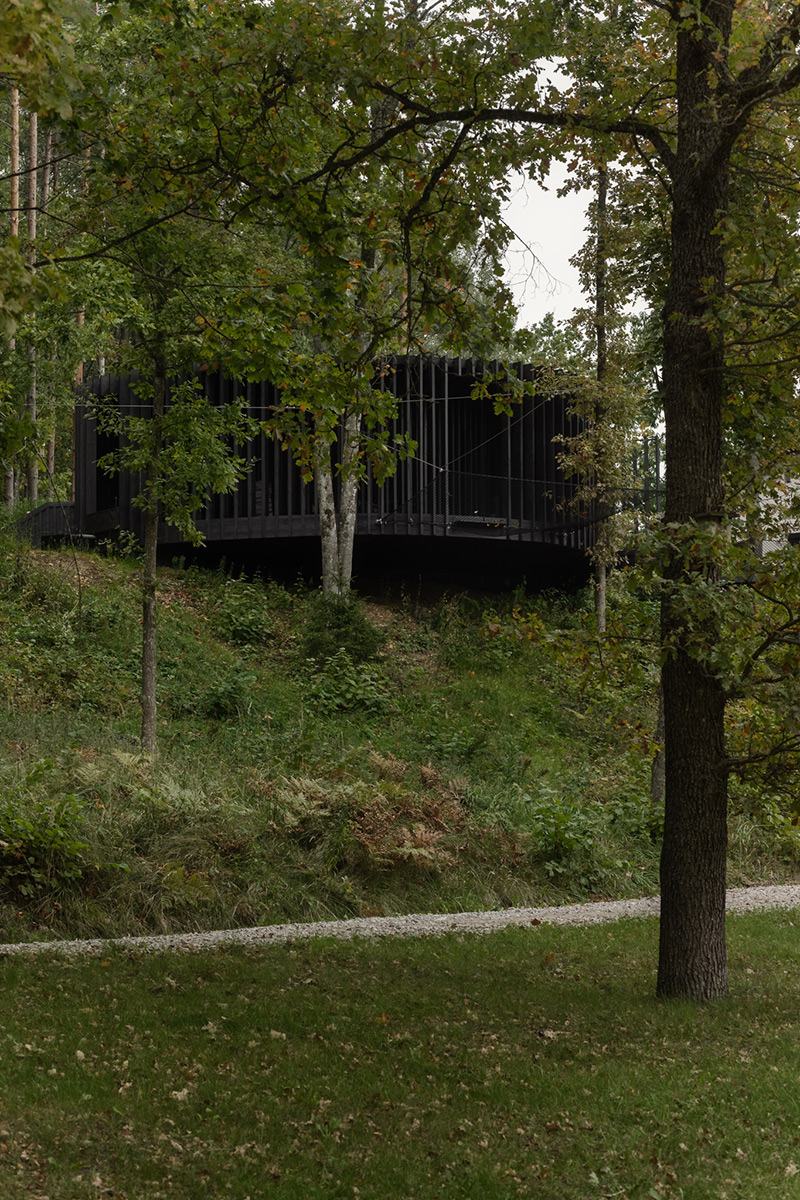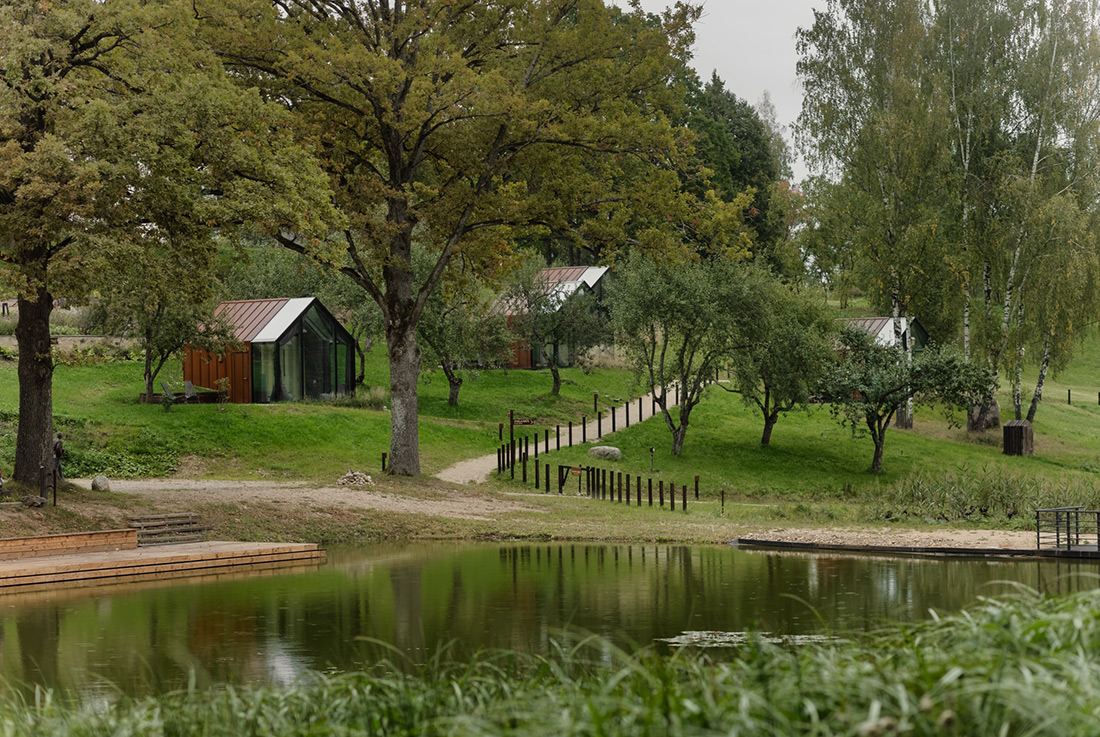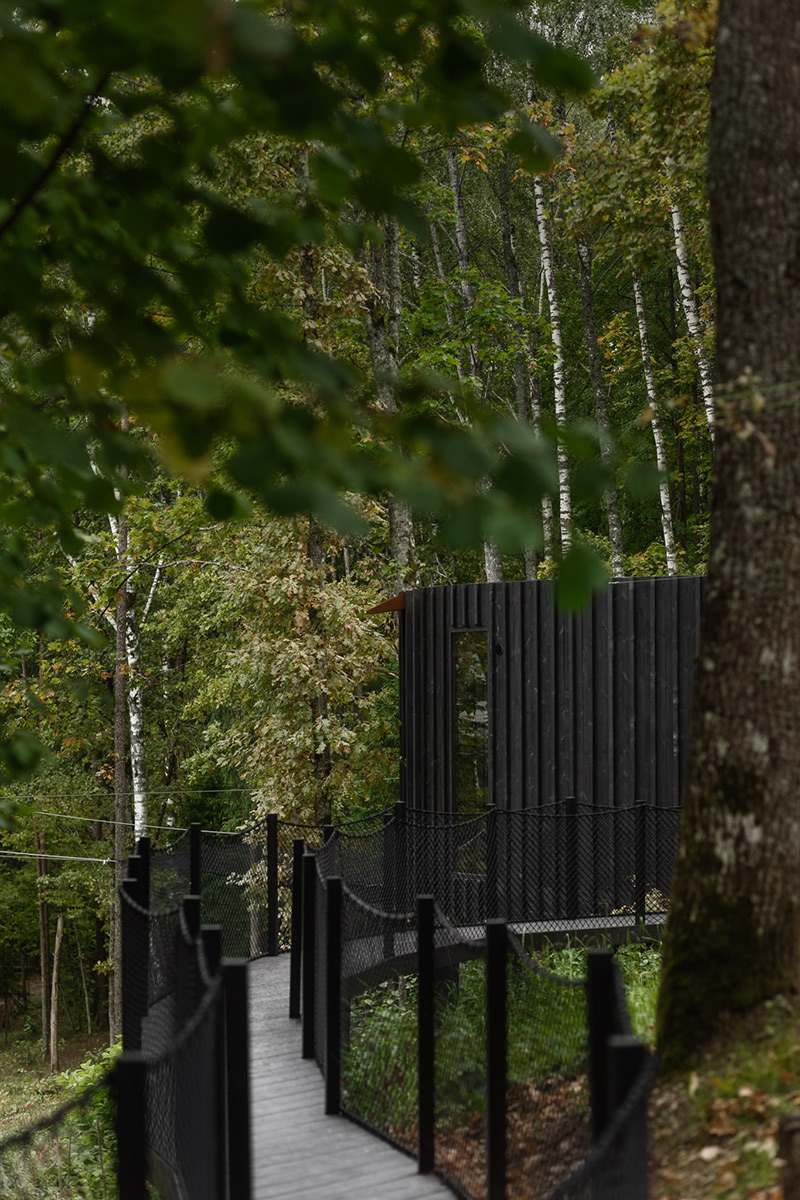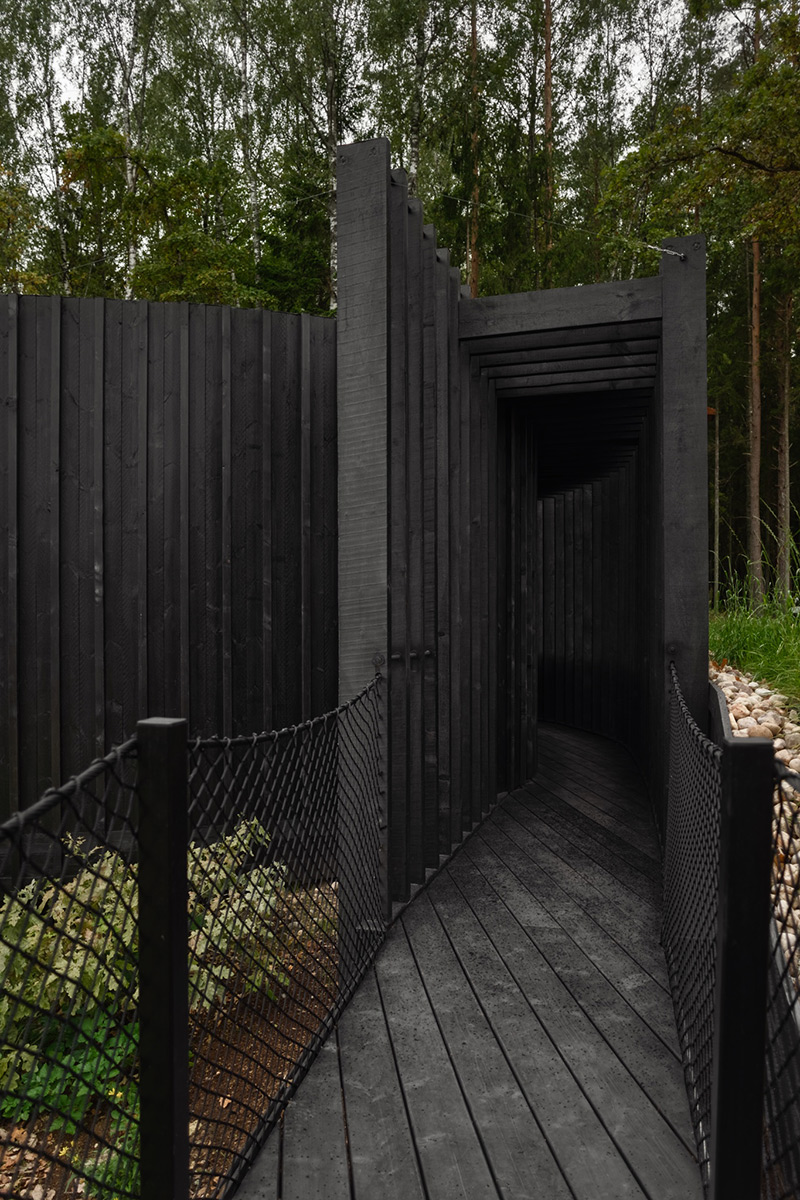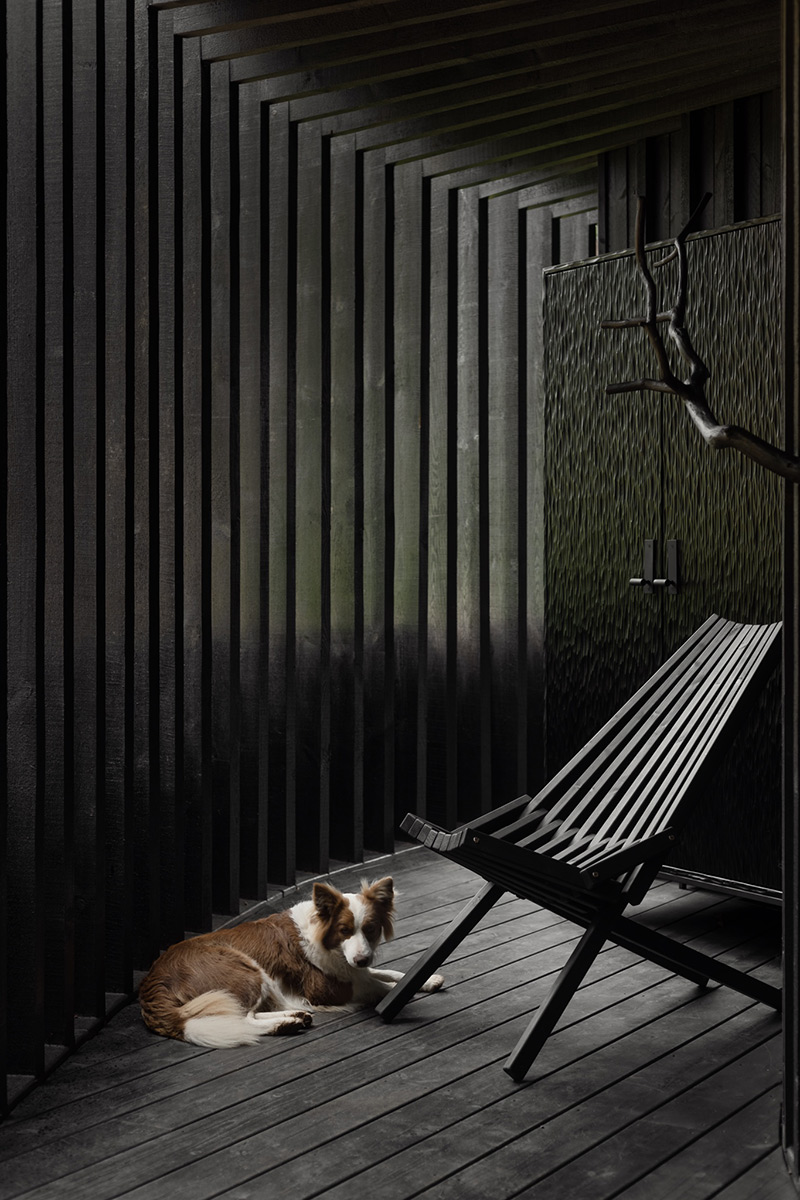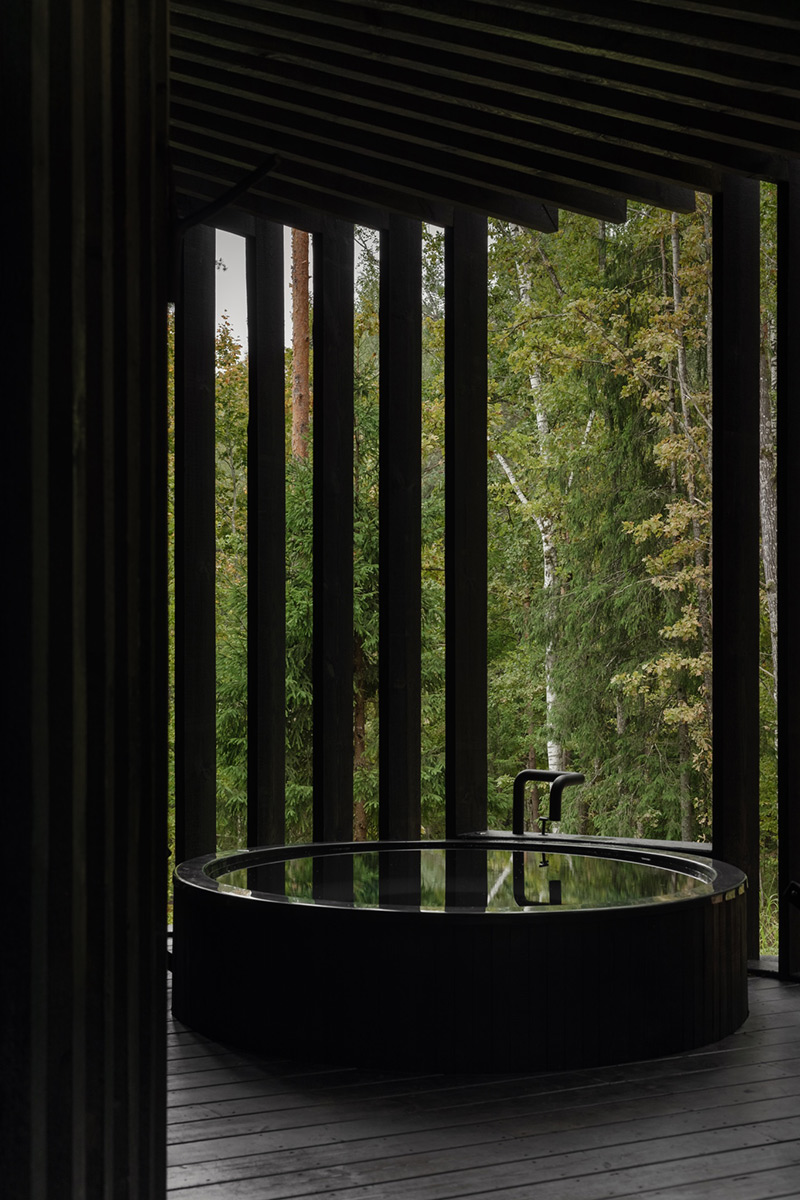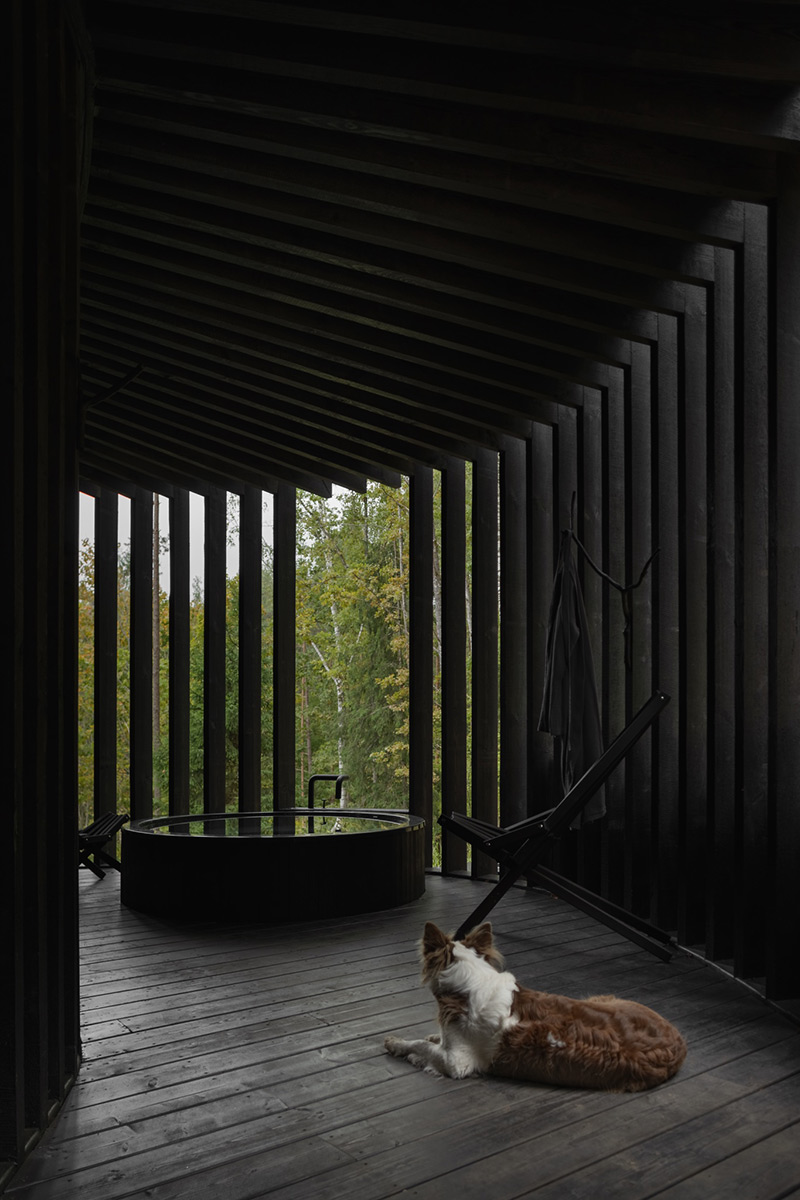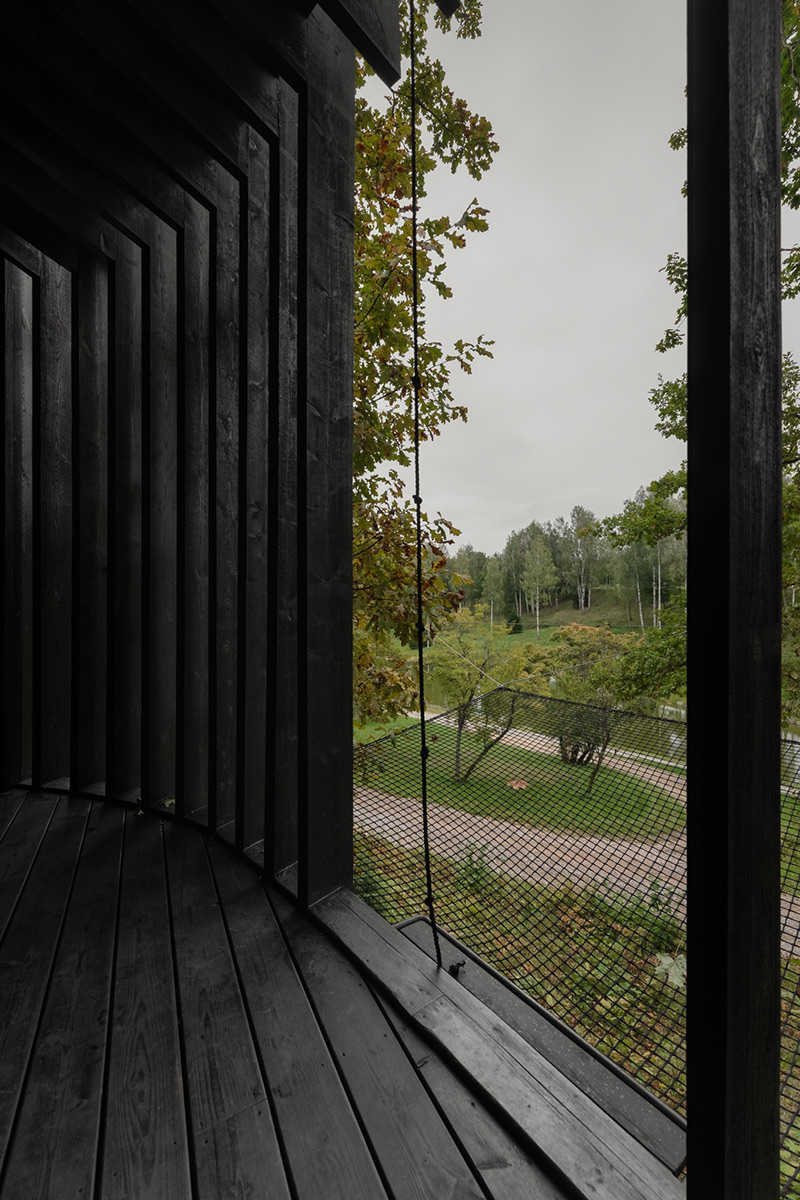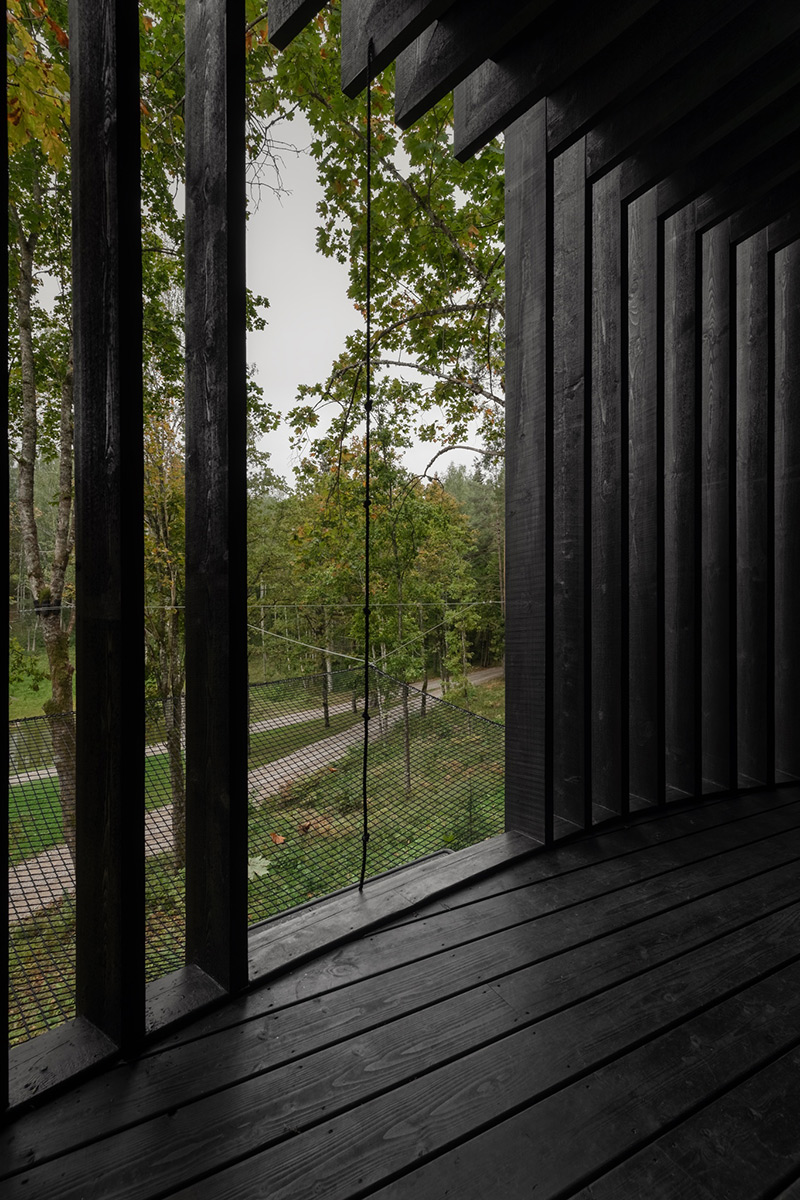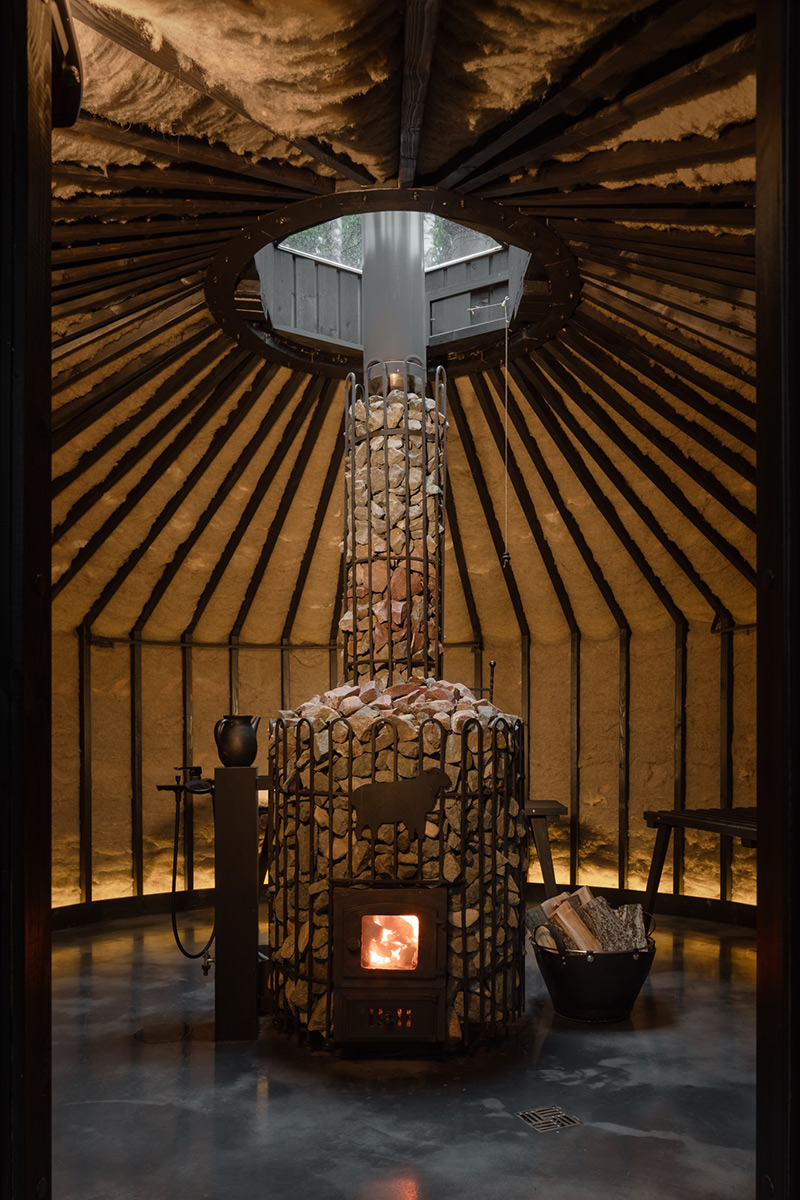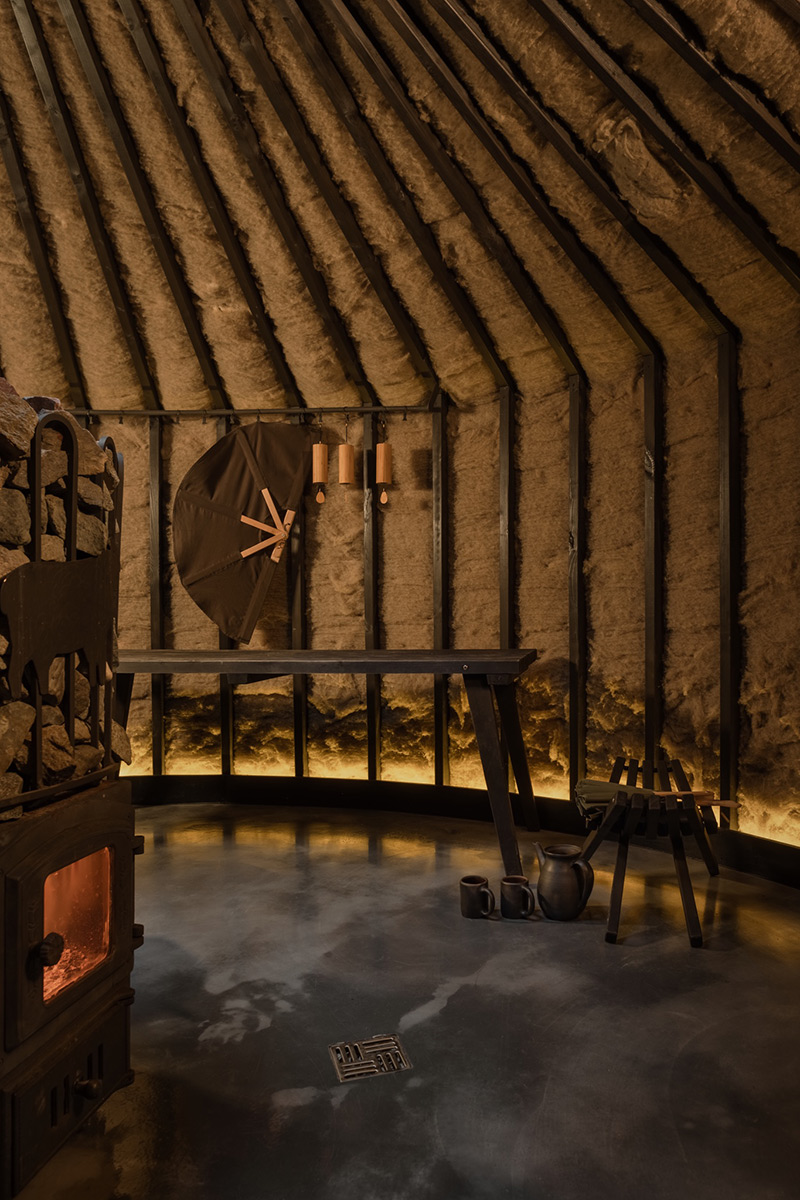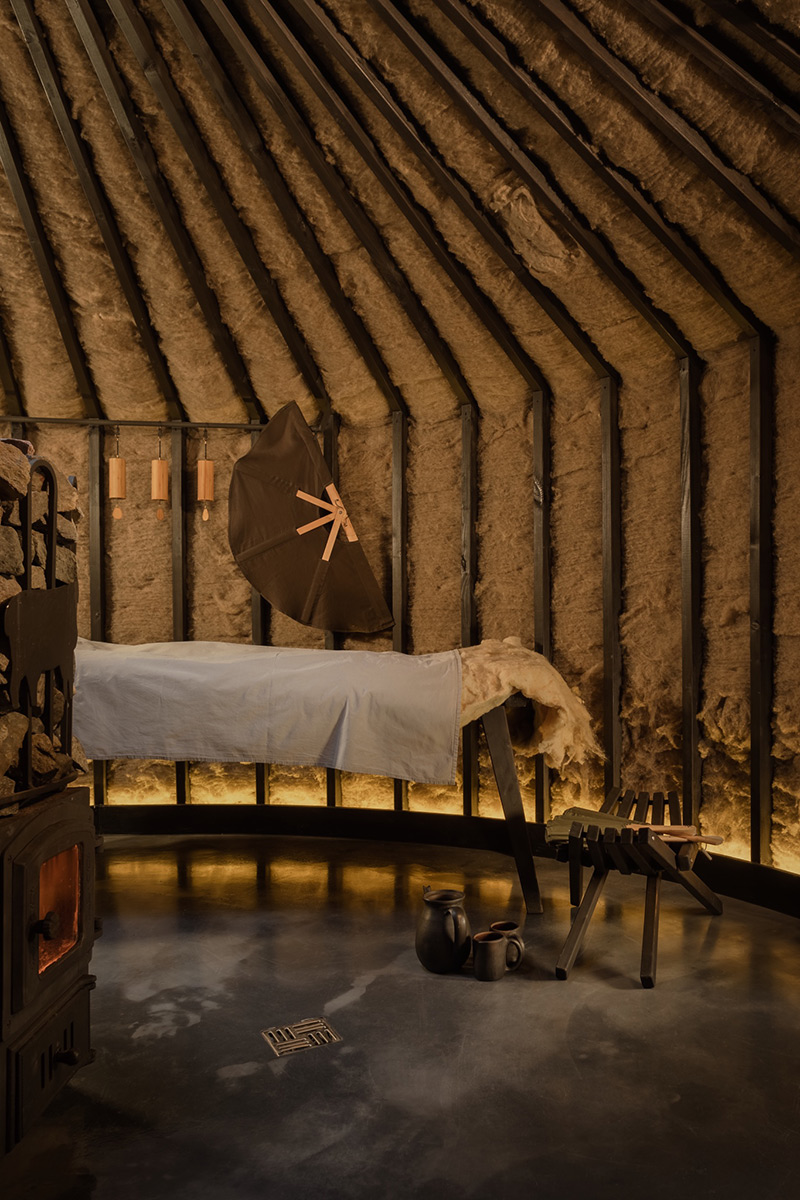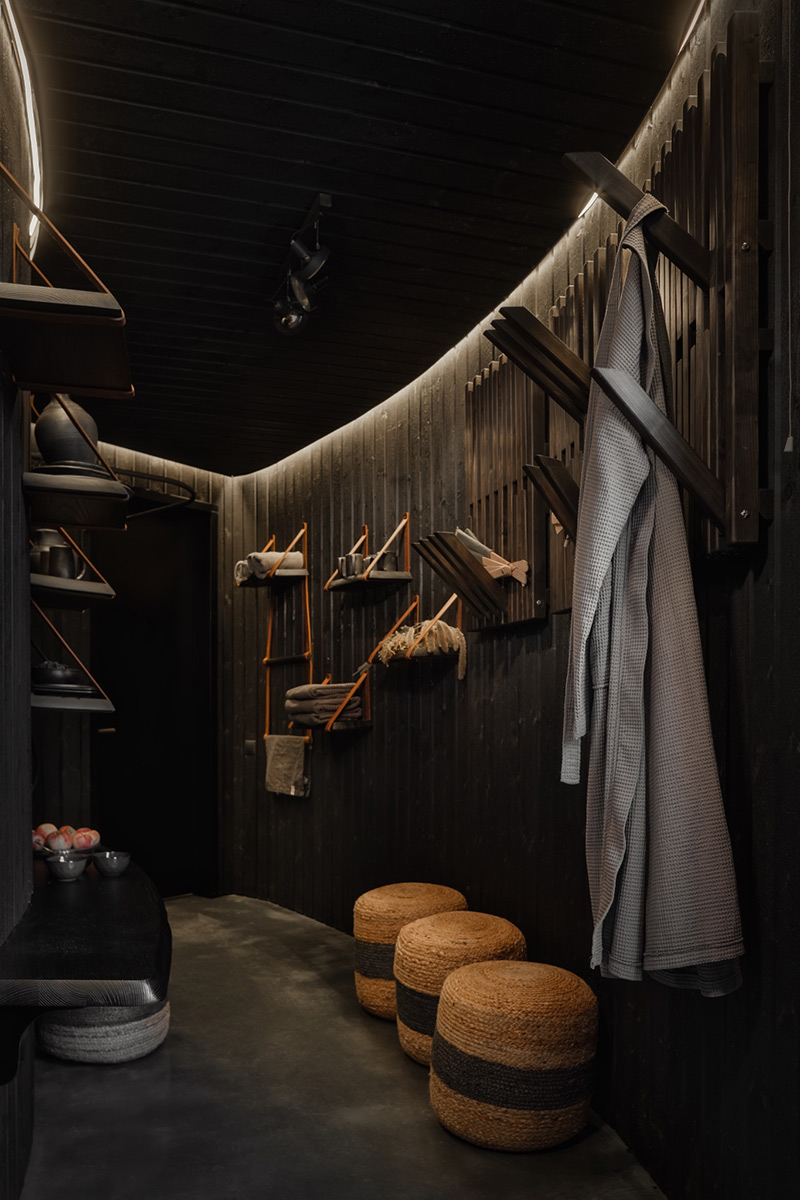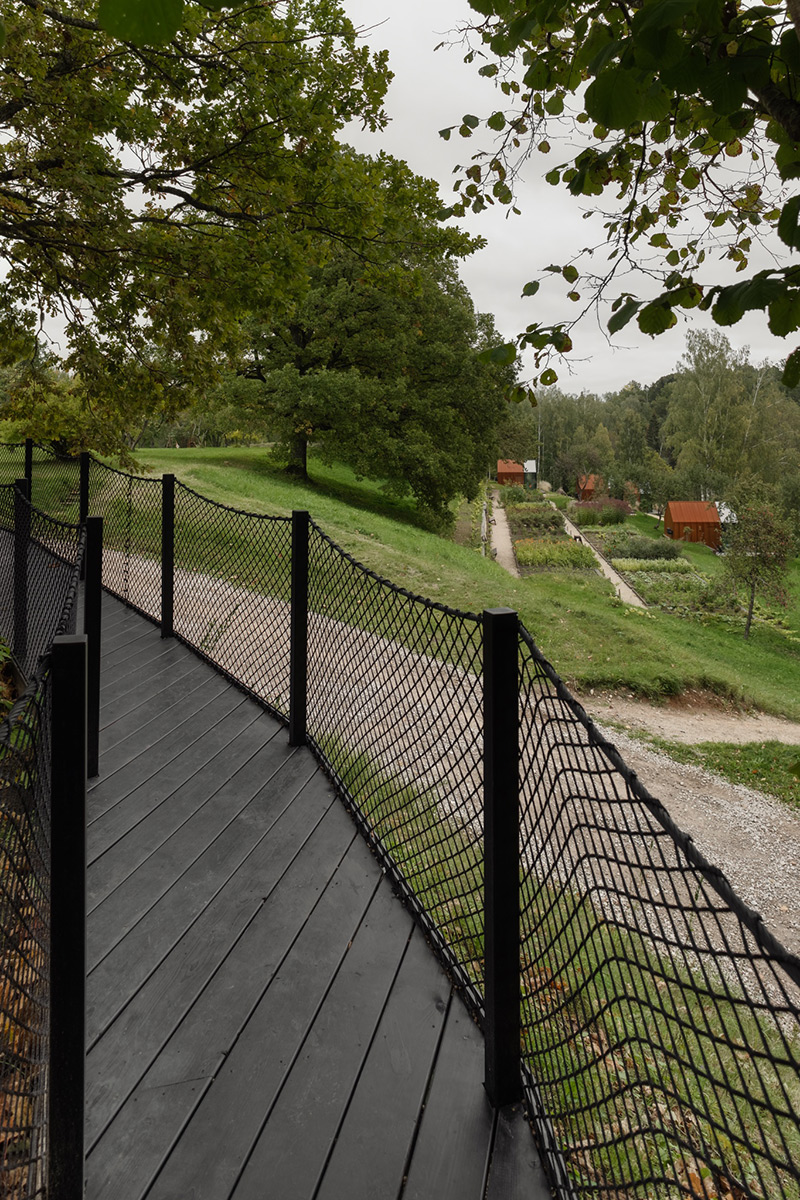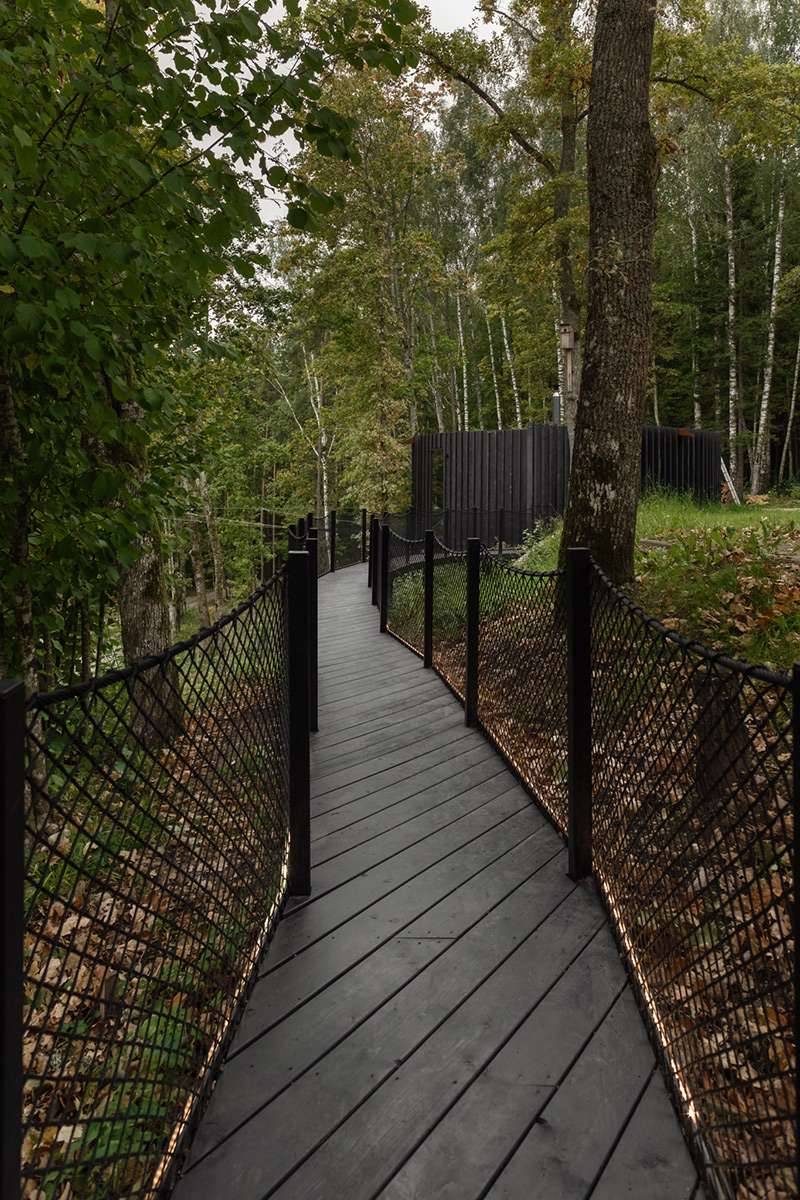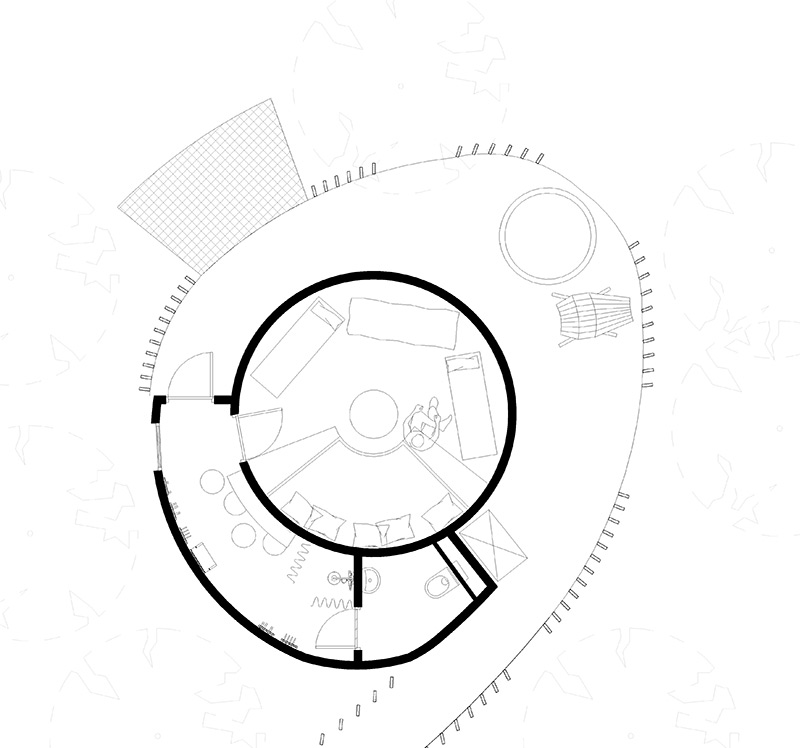 Credits
Architecture
Open AD; Zane Tetere-Sulce, Beatrise Dzerve
Client
Ziedlejas
Year of completion
2021
Location
Ziedlejas, Krimulda Parish, Sigulda Region, Latvia
Total area
67 m2
Photos
Alvis Rozenbergs
Project Partners
Valdis Stepanovics, Kaspars Strazdins, Priežavot, Tikkurila, Kadiki ARV, Lidulula, Archouses, Karuzo
Related posts
Powered by