Winery in Kutjevo lays in Croatian Slavonia, the cradle of winemaking in Croatia, where the monks in 13th century founded the first abbey and wine cellar. Although many other prominent winemakers operate in the area, still it remains underdeveloped, which makes any business impulse an important one, for the whole region. The winery is placed in the Kutjevo city centre, on the main street, which is why we wanted it to be primarily experienced as a city house. Only upon entering, the visitor discovers it is a production facility as well. A clear architectonic design derives from the intent the house fits into the city structure and yet remains contemporary. Initial inspiration comes from the traditional wine cellars and country houses.
Buildings of the area often have concrete bases and brick walls, which gain in patina and robustness in time. Winery is divided in two parts; the base is in concrete vaults, which both open and hide the space for wine ageing in barrels. Contrary to the usual winery scheme, the barrels are placed into street window, instead of a cellar, to have contact with the street and invite passersby. Concrete base also comprises wine degustation facilities. The upper part of the house in brick houses the wine production and the storage, which communicate via back street.
What makes this project one-of-a-kind?
The winery, in addition to its architectural value, also provides new opportunities within the underdeveloped area in which it is located. It provides basic conditions for the development of new standards related to the wine industry and is an important factor in the revitalization of this region.
Text provided by the architects.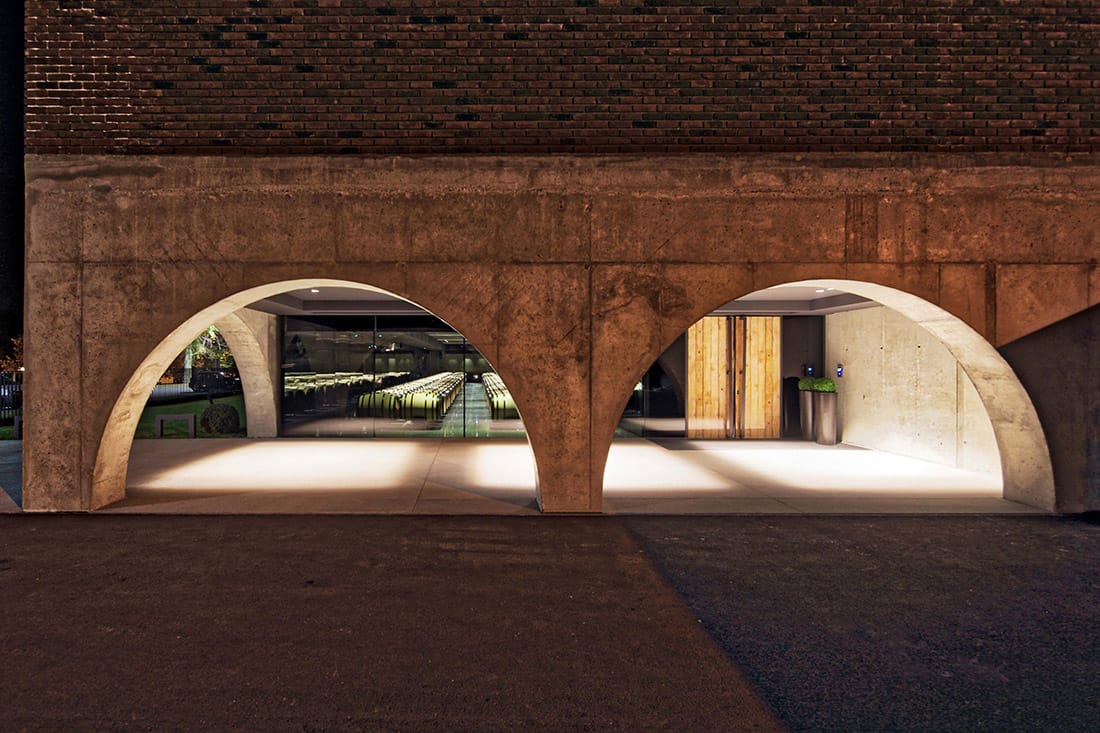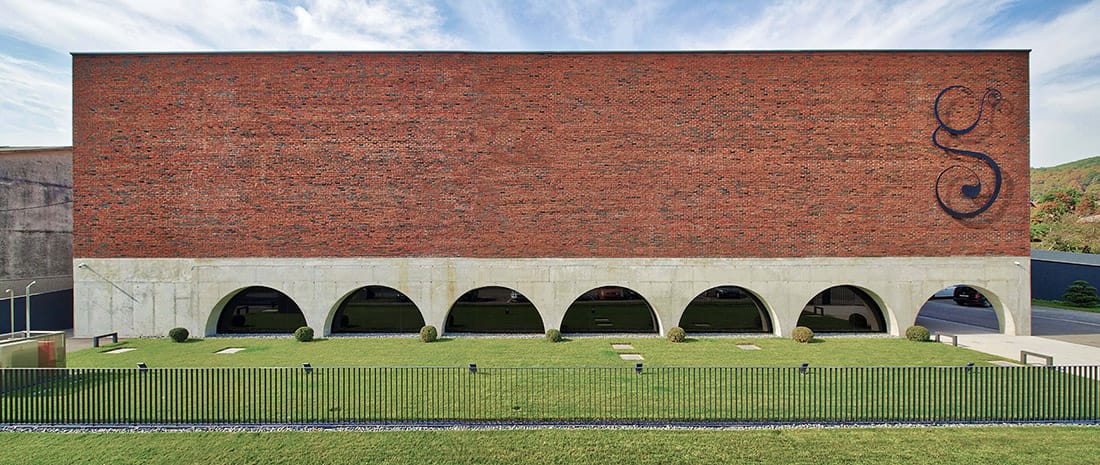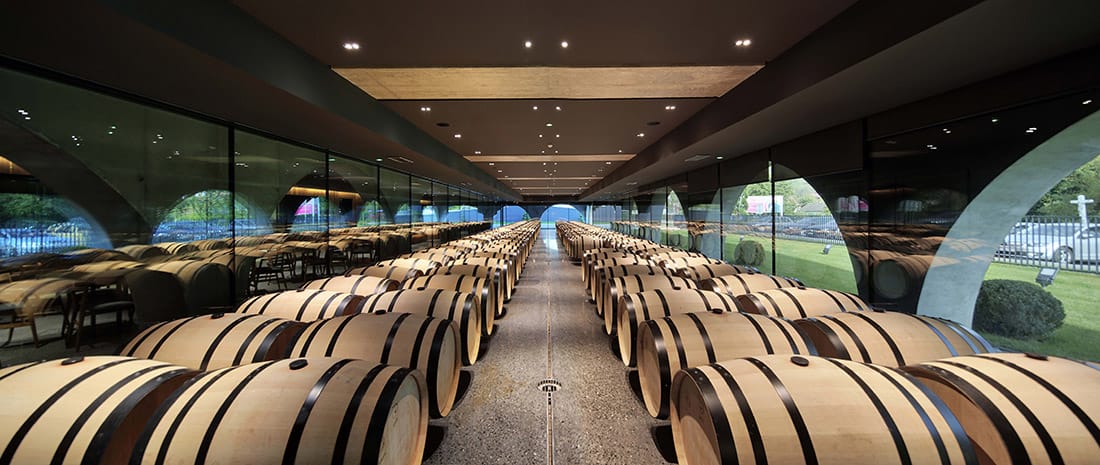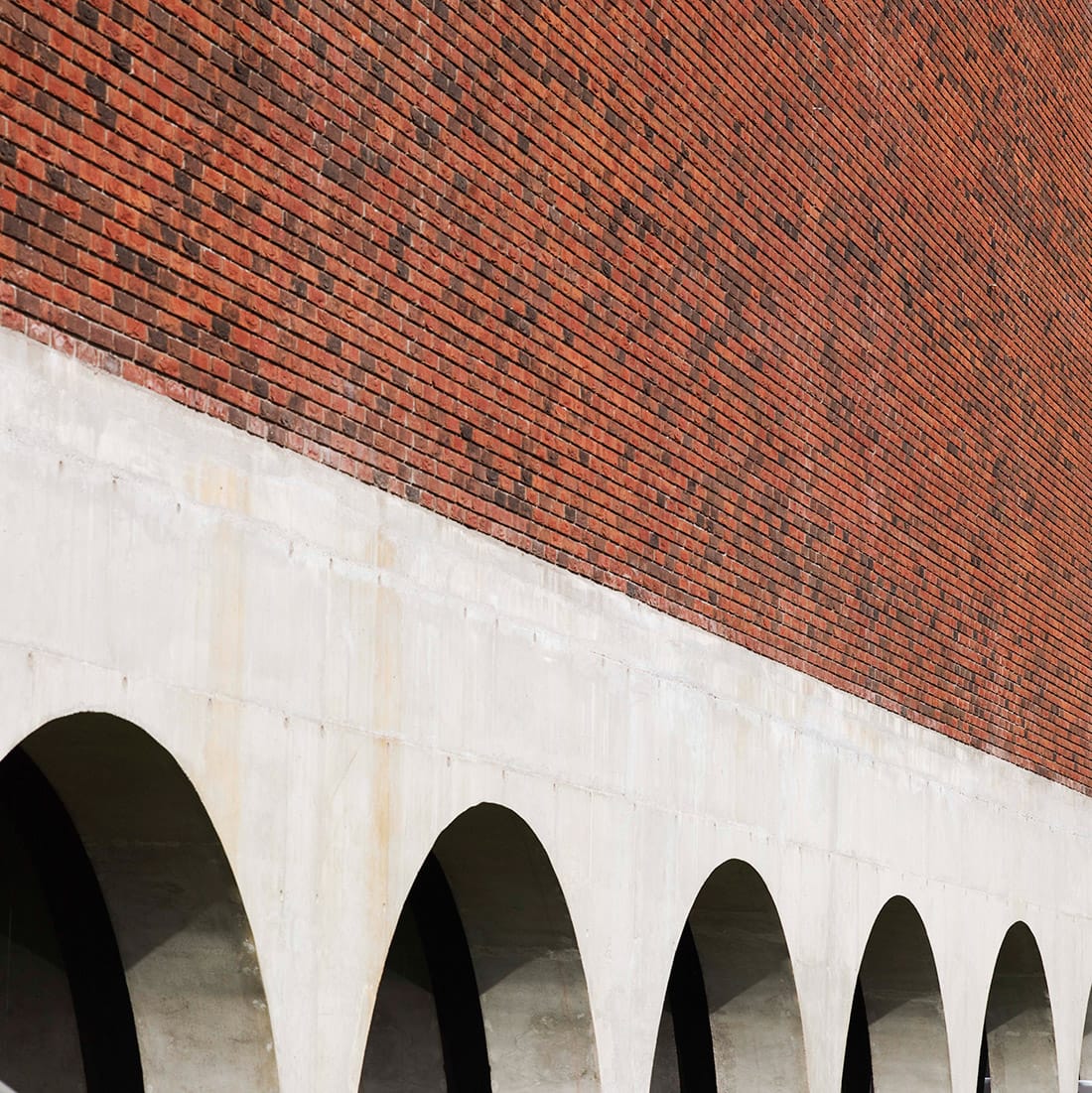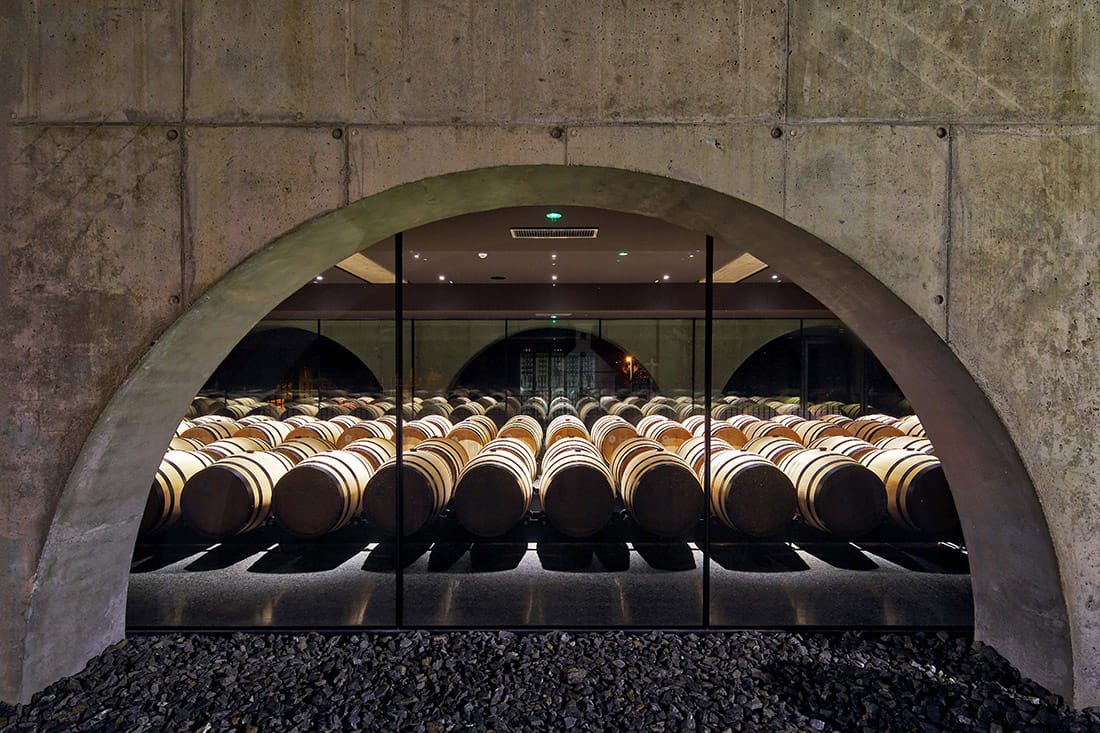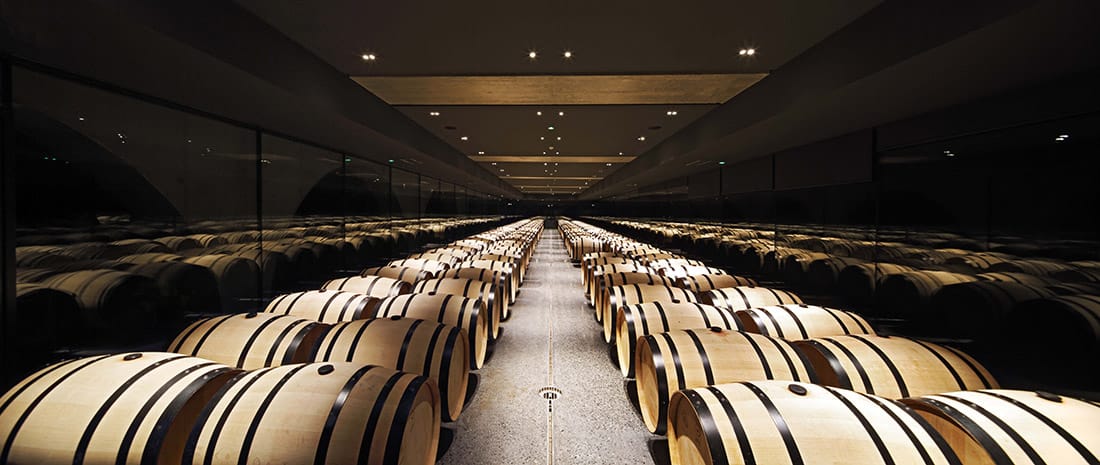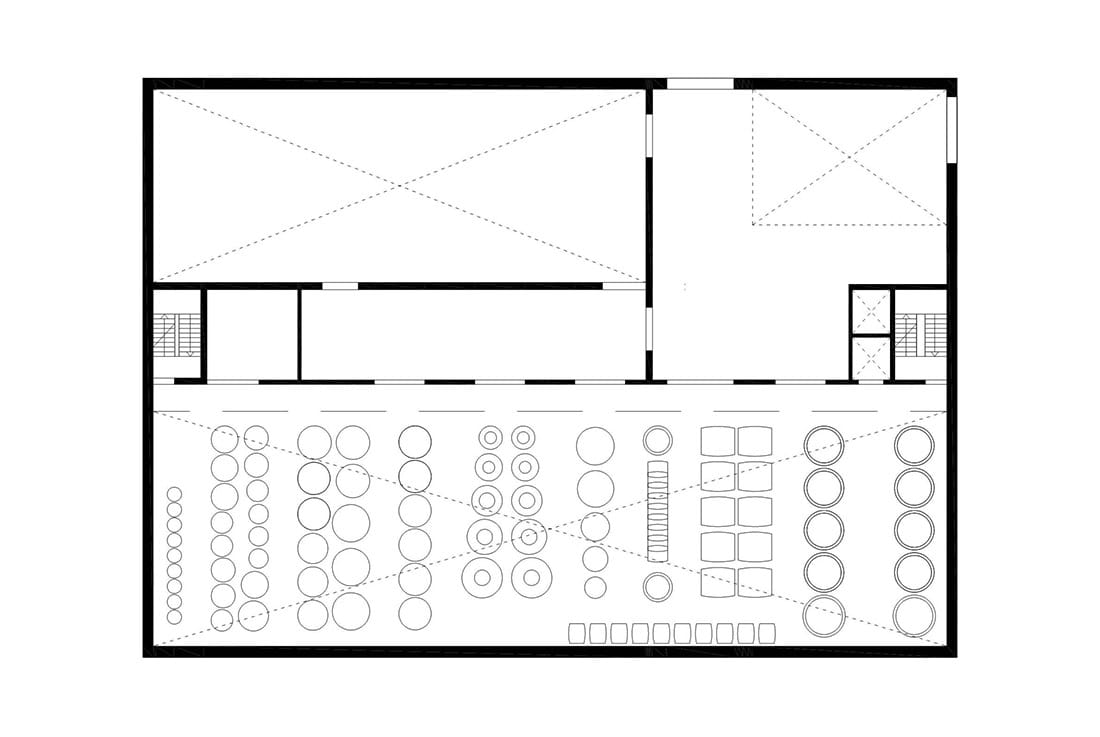 Credits
Architecture
Dva arhitekta; Tomislav Ćurković, Zoran Zidarić
Collaborators: Maja Maroši Pezo, Mario Pervić
3d rendering: Dejan Sparovec
Year of completion
2018
Location
Kutjevo, Croatia
Area
Total area: 1562 m²
Site area: 3330 m²
Photos
Damir Fabijanić
Project Partners
OK Atelier s.r.o., MALANG s.r.o.
Related posts
Powered by