Our office, Rusanov ured, was faced with the task of redesigning the existing wellness area that no longer satisfied the needs of the current standards and programmes.
The new wellness concept was thus designed to introduce the user to a completely new world. Mysteriousness, dark tones and subdued space are all adjusted to encourage relaxation, contemplation and focus of the user on indulgence and wellbeing. Architecture and design are subjected to the programme, but the richness of materials, textures, forms and spatial sensations greatly contribute to the experience of users. Dark color of the ceiling, mosaic black tiles, terrazzo floor, and custom made furniture make the space unique. The existing concrete pillars were a special challenge. Their installation made the existing space appear too rigid and their size impaired the aesthetic component of the future wellness. The solution that included their cladding with corrugated glass panels in yellow colour, additionally lit from the interior side, responded to the challenge. Dematerialisation of the rigid structure was transformed into an important and recognizable design signature of the whole space and is also used as a rich lighting backdrop.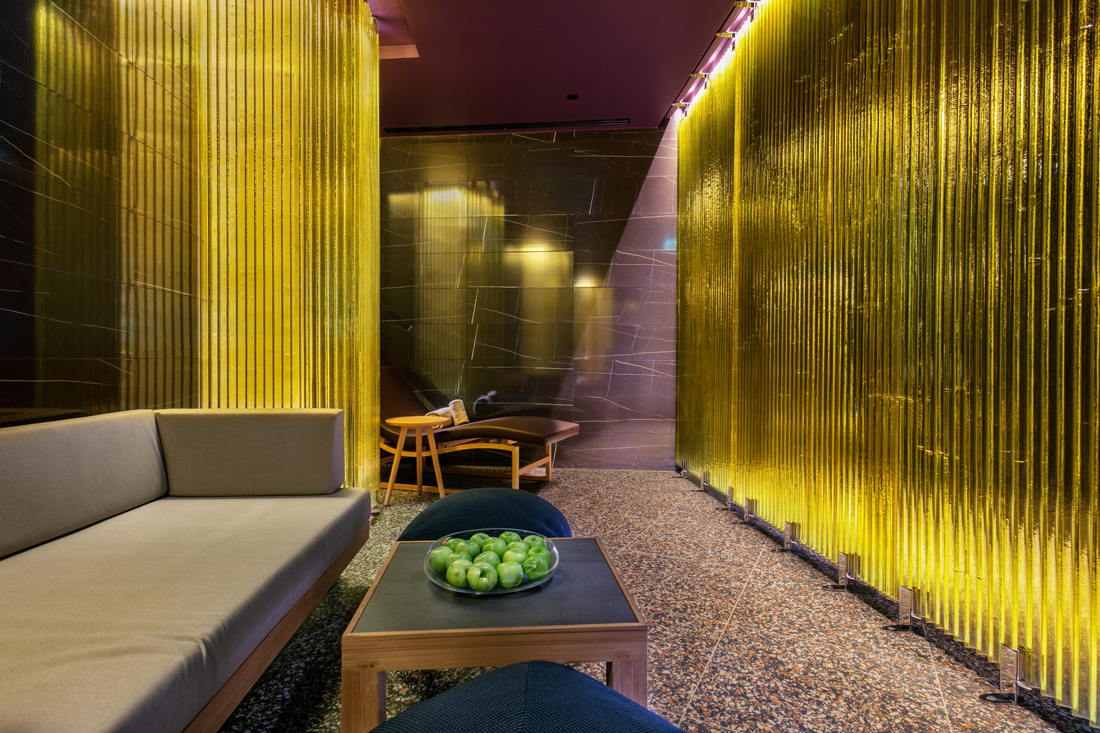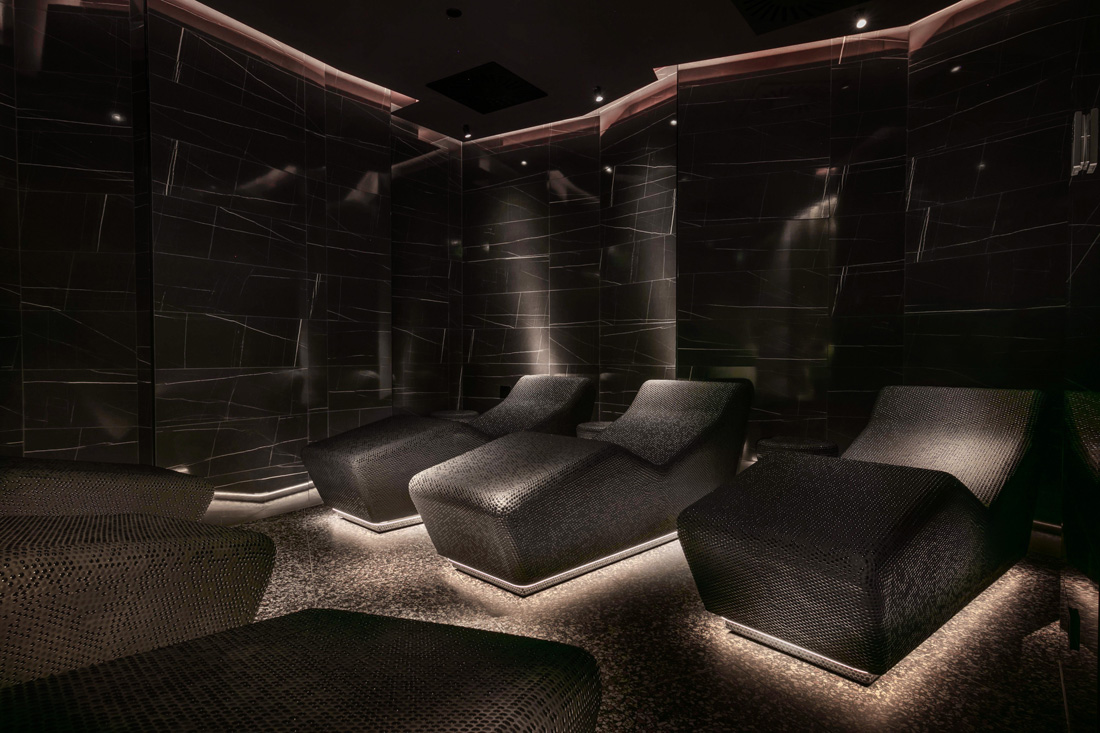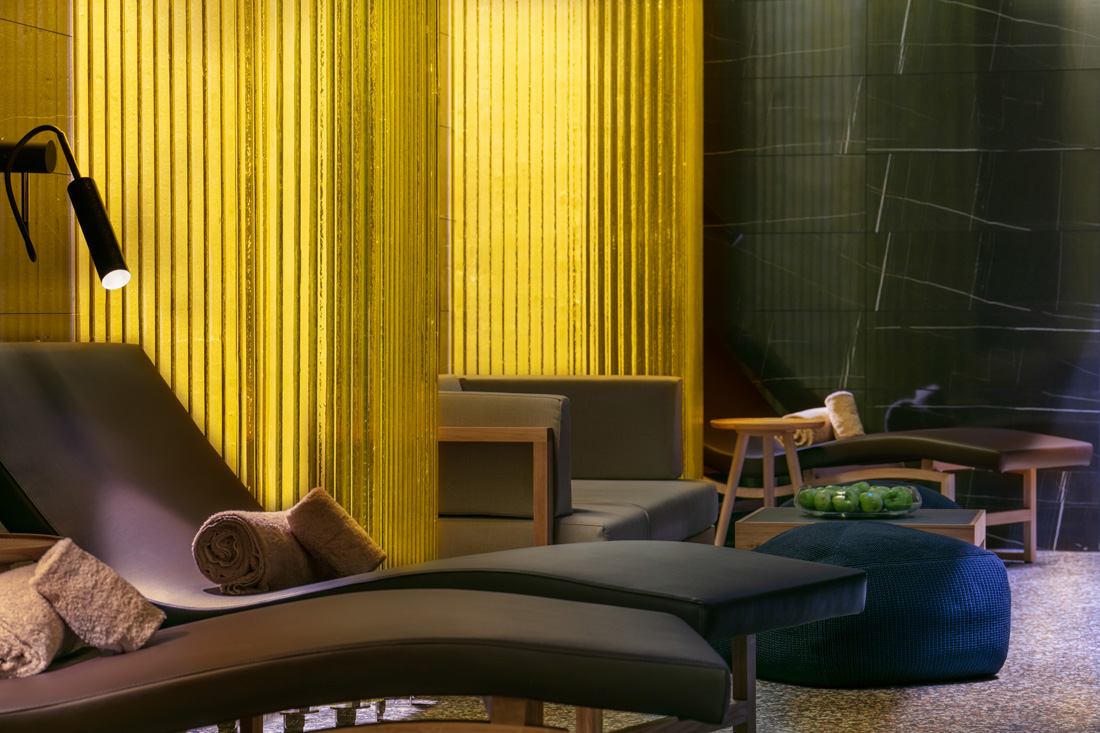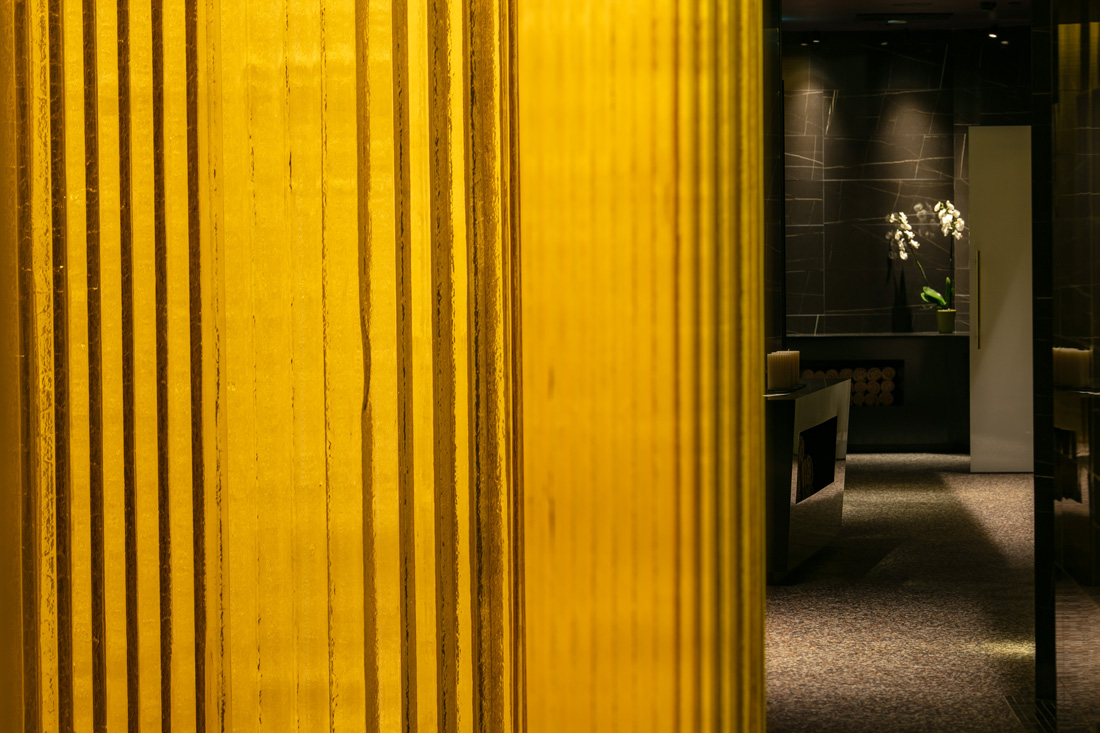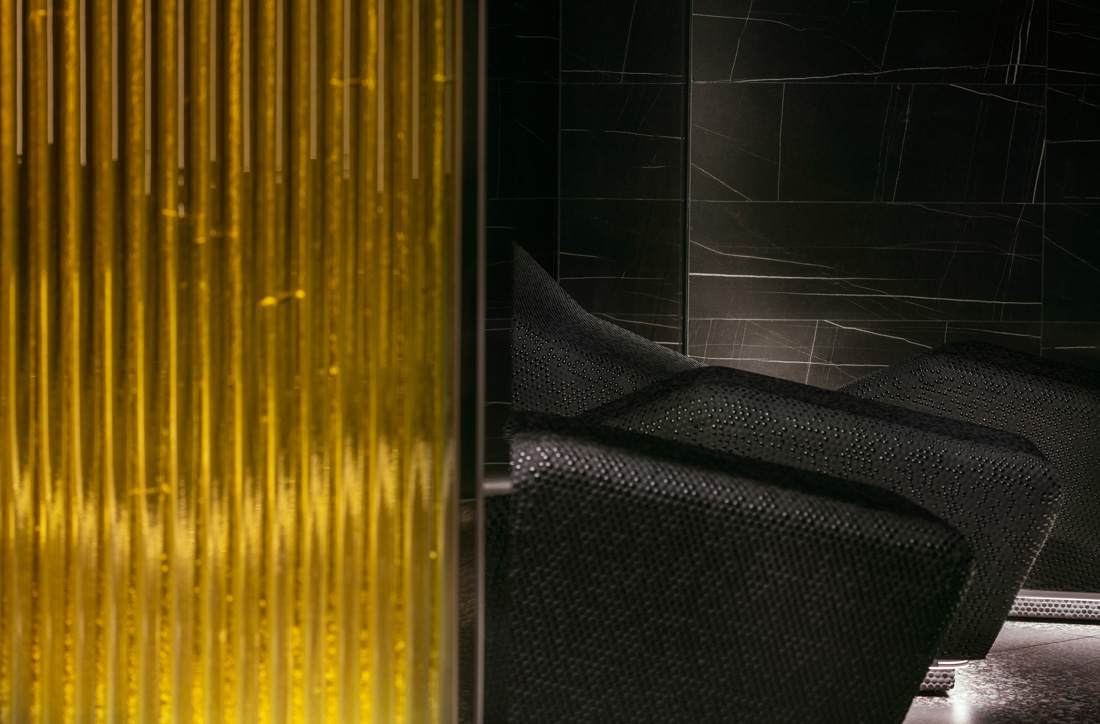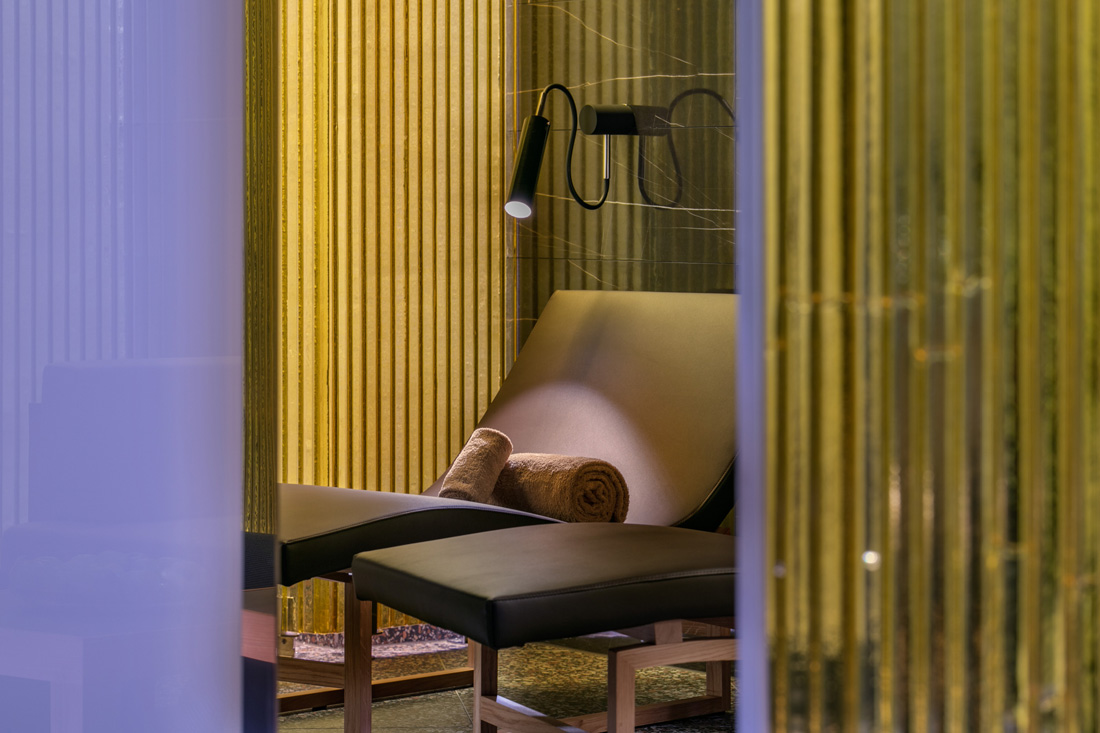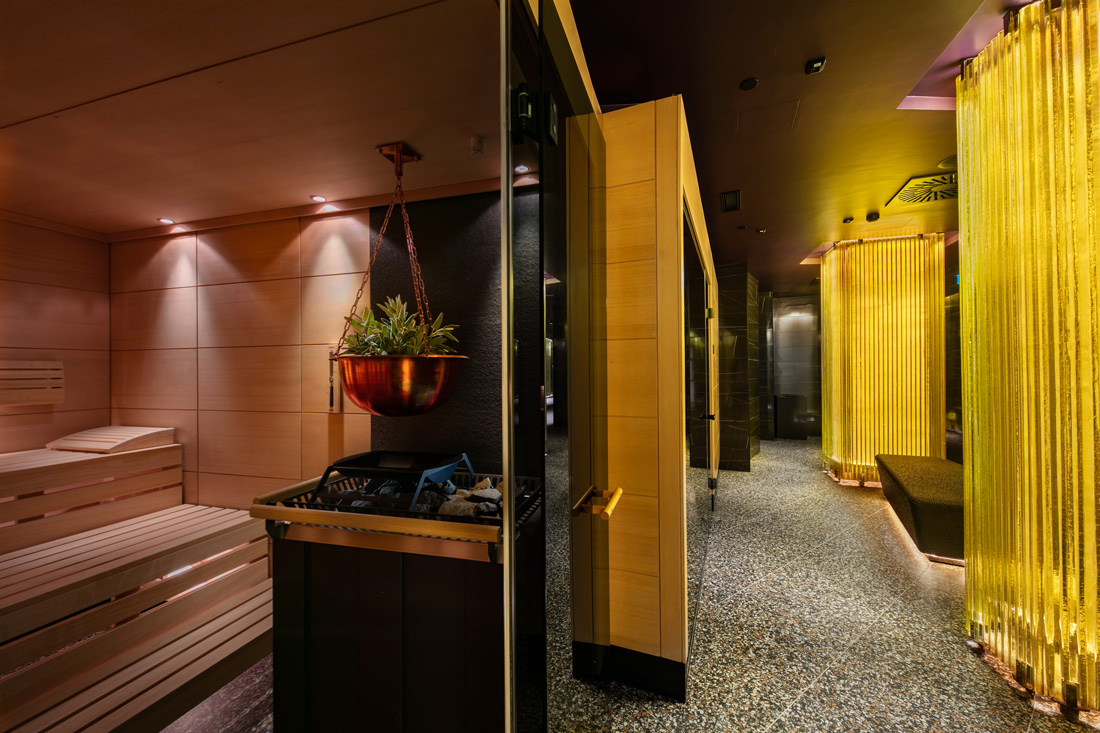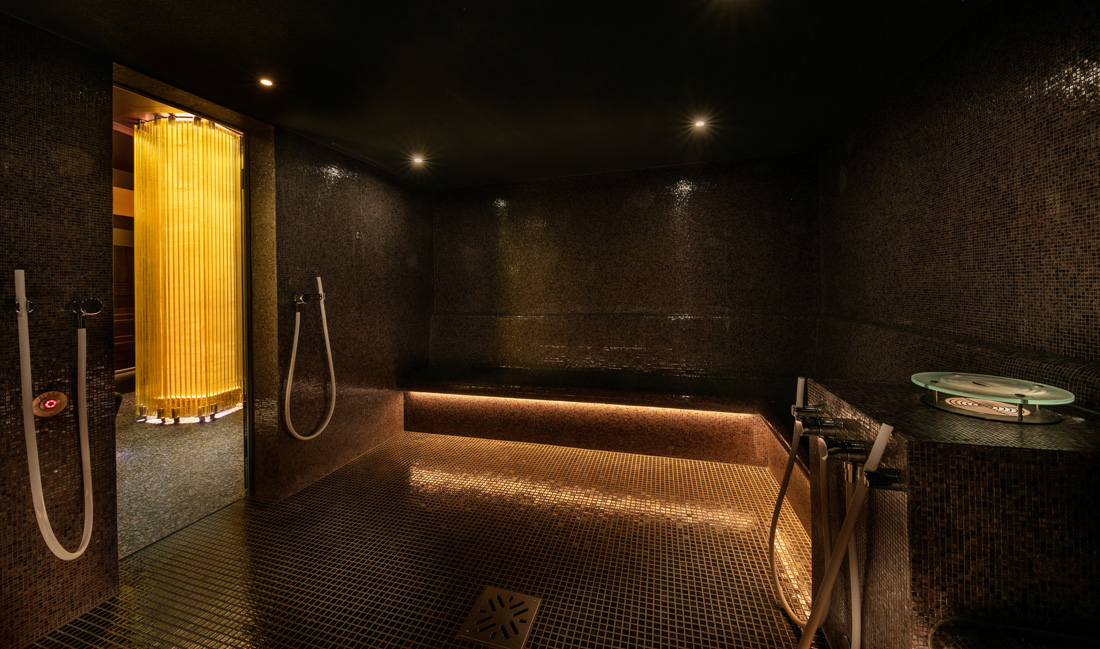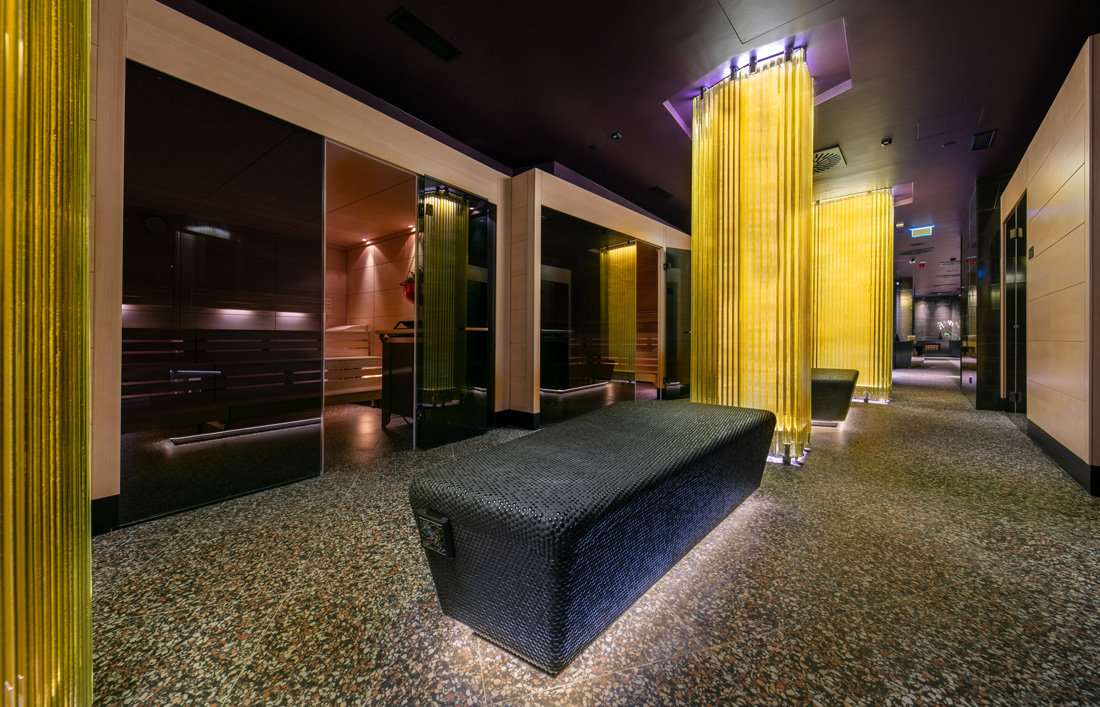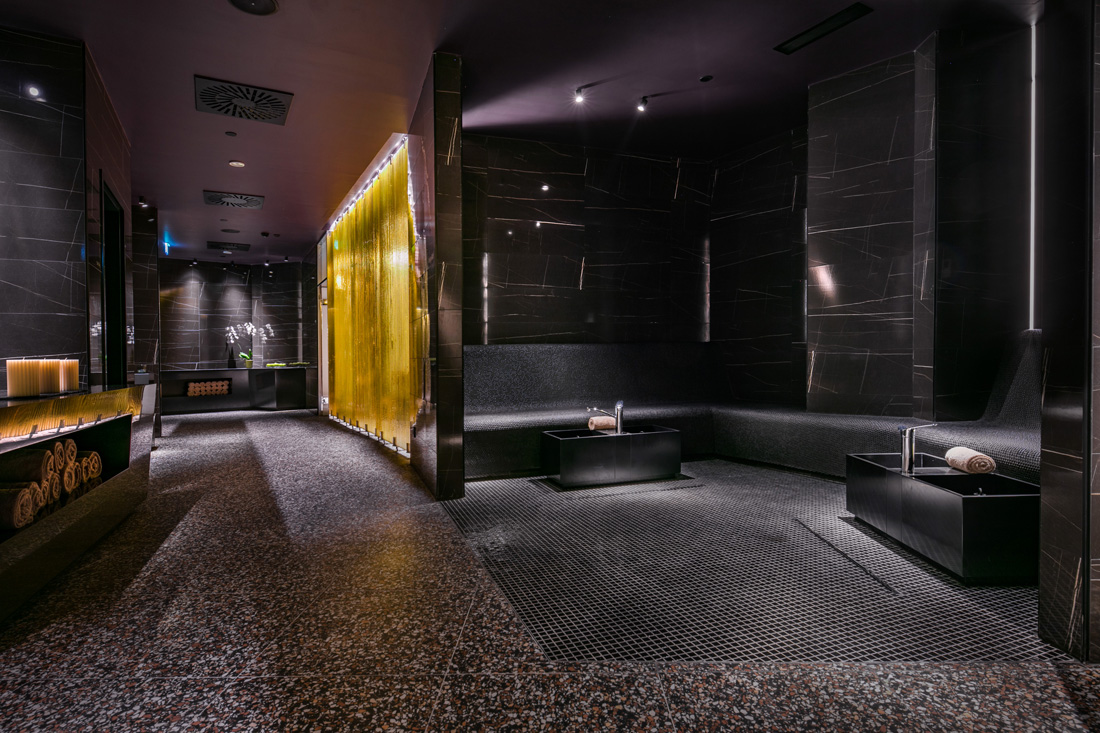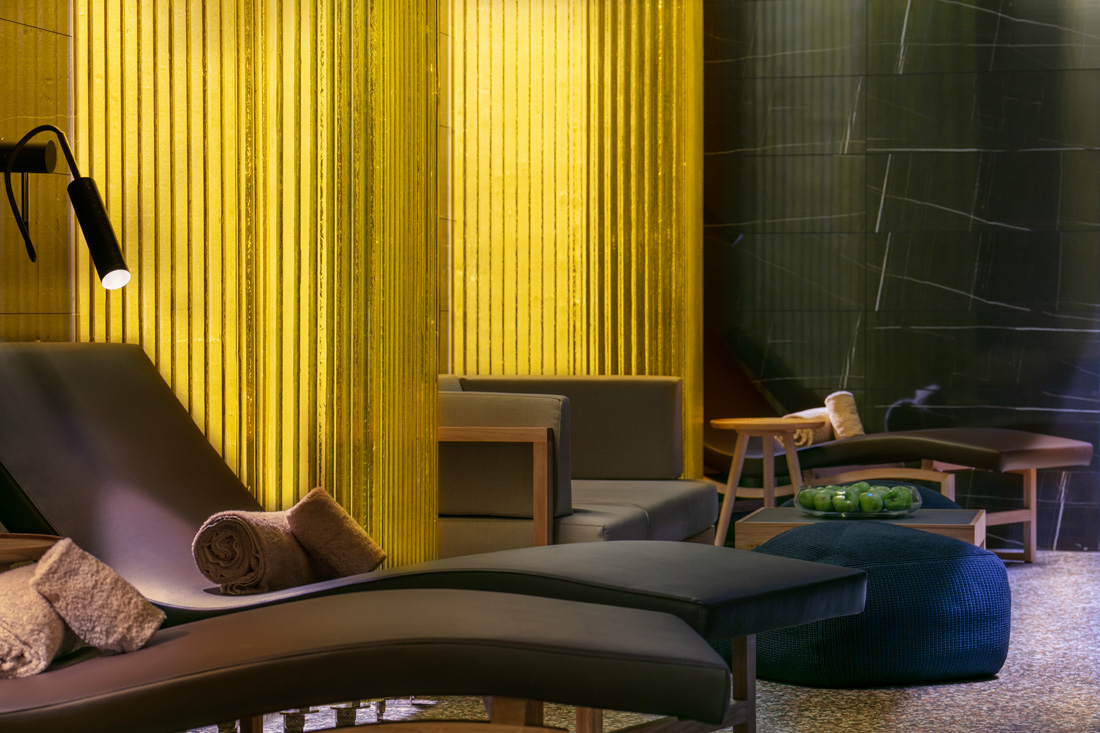 Credits
Autors
Andrija Rusan d.i.a.
Nikolina Mikuličić d.i.a.
Client
Private
Year of completion
2020
Location
Veli Lošinj, Croatia
Total area
600 m2
Photos
Hrvoje Serdar
Project Partners
Bokart d.o.o., Kolpa d.d., Klafs GmbH & Co., spa2O Design d.o.o., Lumenart d.o.o.
Related posts
Powered by