The square of Chrysafitissa is a large open space of neoclassical proportions sitting in a medieval settlement. It was opened up in the 19th century and it remained undefined until now. Underlining the poetic dimension of rainwater drainage as a vital need, a series of linear drain paths were traced, traversing and ending up in small openings. The drains unfold in a zig-zag fashion, follow the most efficient route to avoid stagnation and bring, with their geometry, a contemporary aspect.
The main surface of the square is laid with stone pavers joined with rammed earth so that low vegetation can grow. The drainage paths are lined with limestone, brick and pebble mosaic for the curved part in the center, to give the impression of water flowing. Various art installations were designed. First four marble slabs are placed in the four corners of the square, engraved with verses from local poet Yannis Ritsos. Then, steel sculptures in the form of Byzantine letters on steel rods, like flowers on a stem, rest in small groups around the marble slabs. Finally, there are no conventional benches, only randomly placed oversized cannonballs which can be used freely for sitting or playing.
What makes this project one-of-a-kind?
It is a contemporary project in a deeply historic setting. The project brings new architectural elements, art installations and literary references without antagonizing the context.
Text provided by the architects.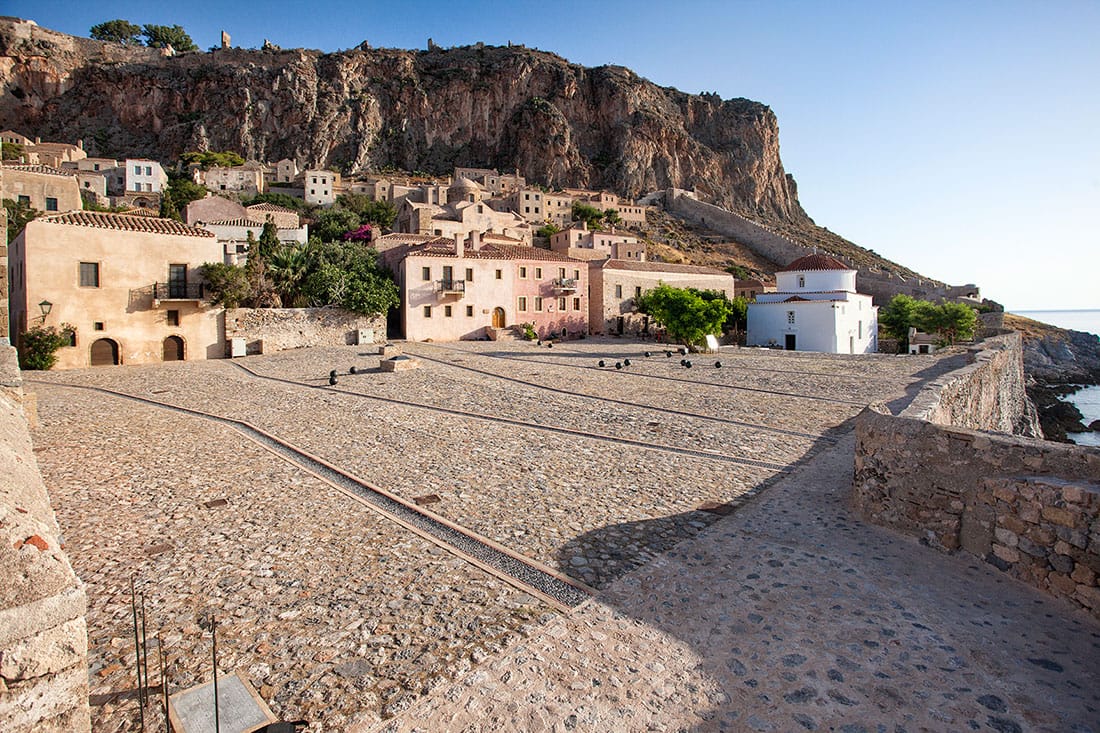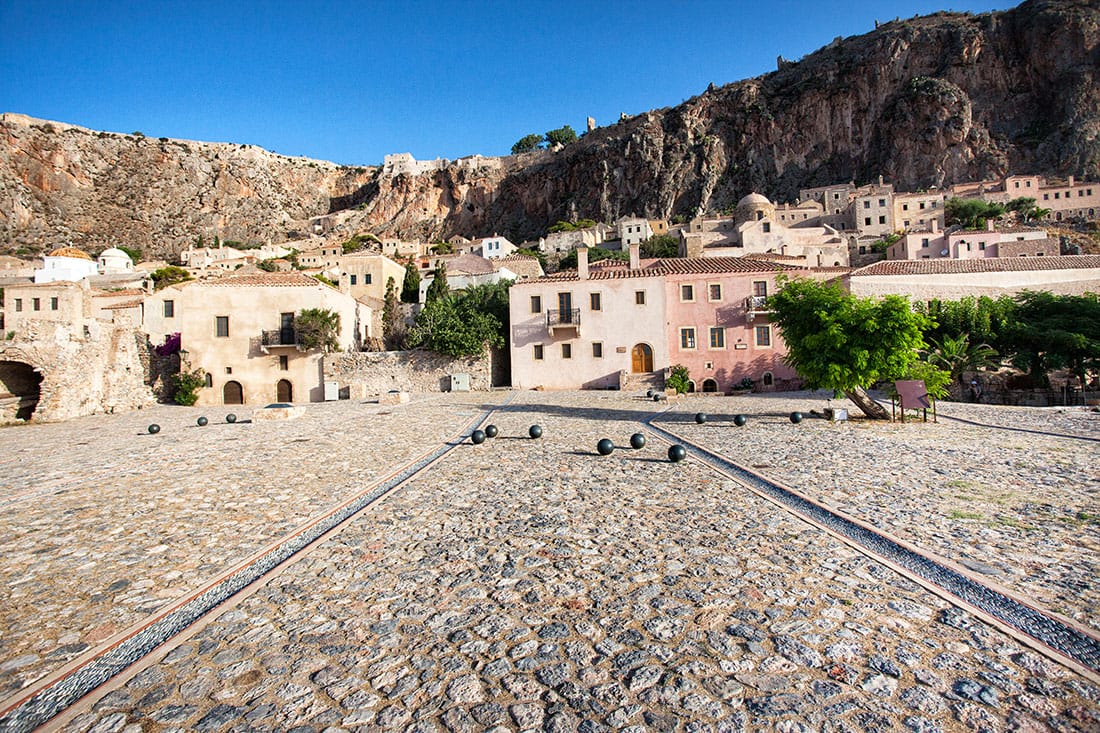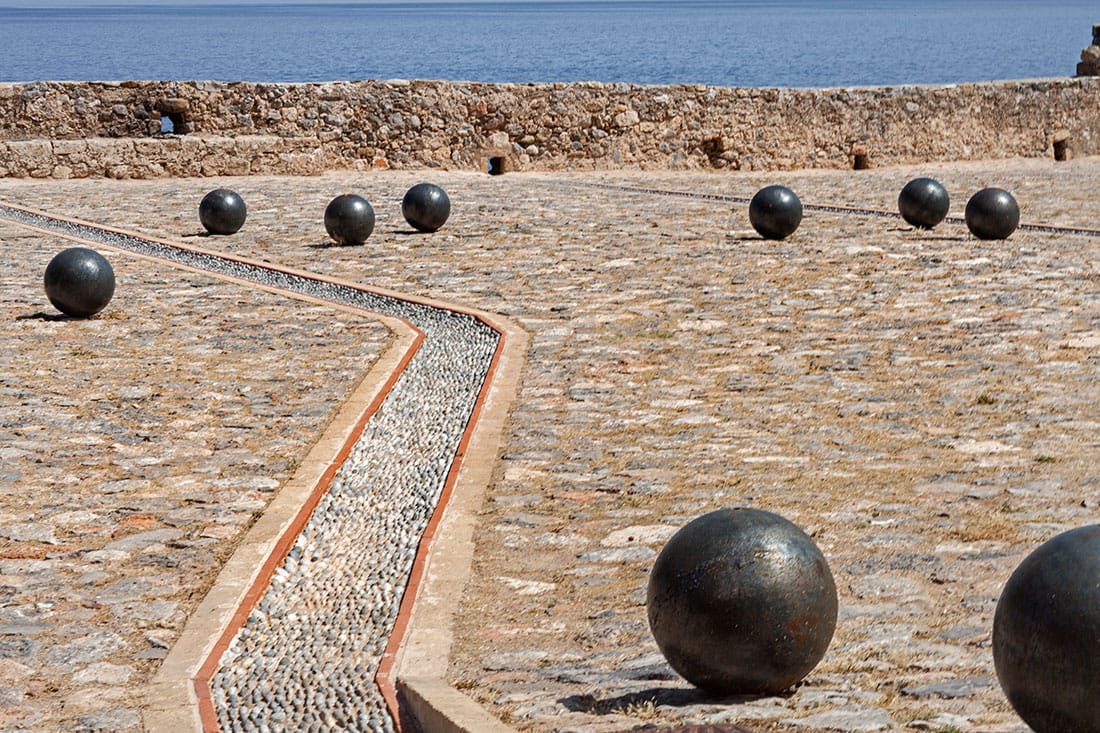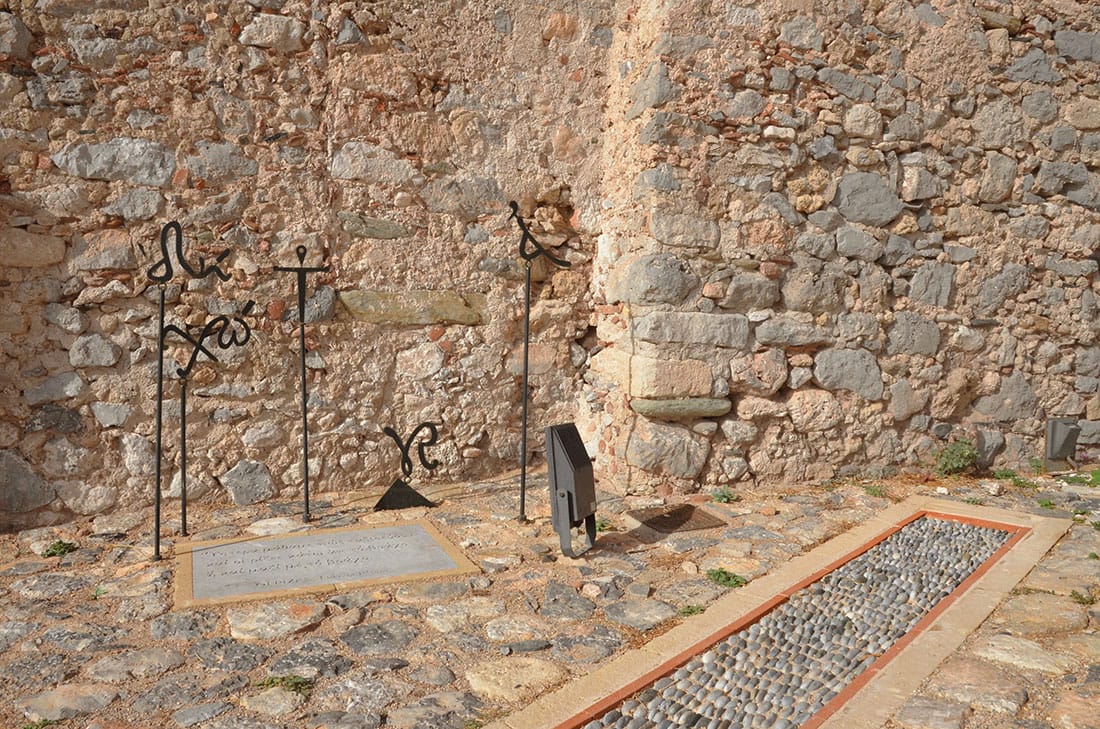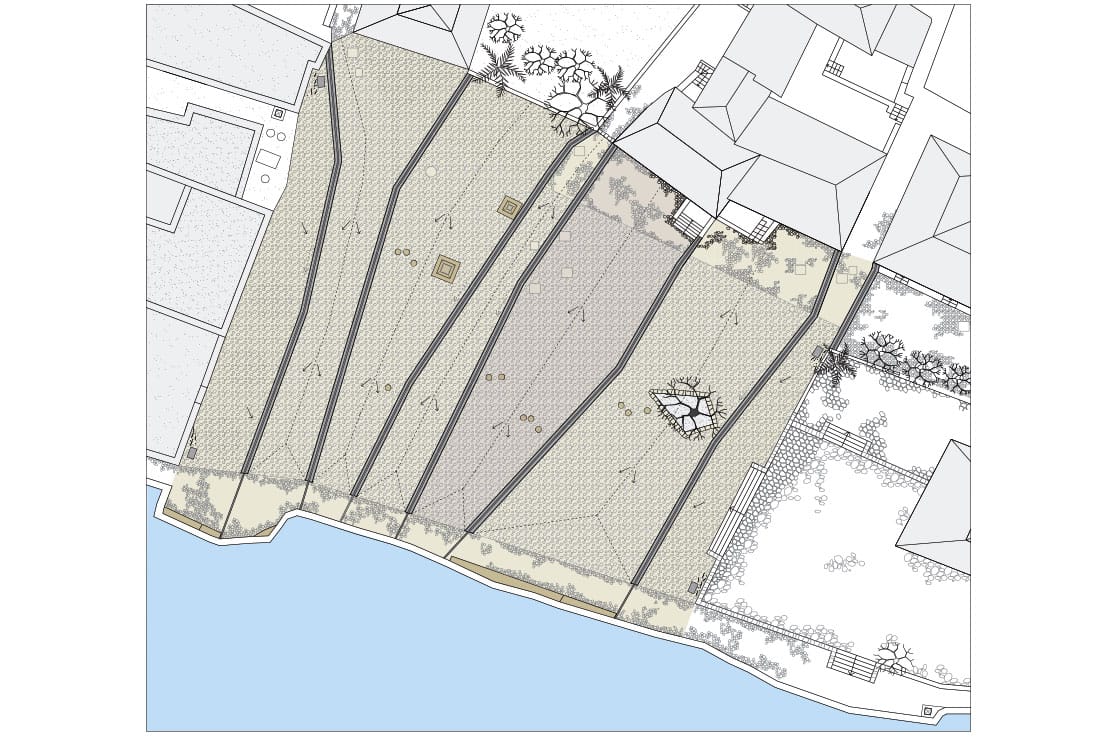 Credits
Architecture
Elena Zabeli; MoY studio
Client
Municipality of Monemvasia
Year of completion
2016
Location
Monemvasia, Lakonia, Greece
Area
Total area: 1402 m2
Site area: 1402 m2
Photos
Kostas Kostopoulos
Related posts
Powered by