On the boulevard of Donaustadt
The elongated structure along the Wagramer Strasse forms a clear building site facing a six-lane road over the entire length. The dual use of the building as a school as well as dormitory is horizontally clearly differentiated. The classrooms and teaching spaces are organized by a differentiated (comb-) structure at the backyard. The classes on the first floor have direct access to the play yards. Floor-to-ceiling glazing in the common areas ensures plenty of daylight and provides spatial expansiveness.
Furnished apartments for immediate move in
The three-story dormitory, accessed via its own, naturally lit staircase, is placed upon the two-story base of the elementary school. The mostly bidirectional organized hallways function as communicative zones which create possibilities for exchange and encounters. The 112 apartments range in size from 20 m² to 35 m² and are equipped with balconettes ensuring plenty of daylight. The apartments situated at the backyard have additional terraces, loggias or balconies. Three common rooms and two communication zones extend the individual apartments, while two community terraces on the top floor offer space for recreation.
Differentiated and colorful design
By moving the building a few meters away from the margins of the building site a distance to the busy road was created, which is now being used as a green zone. The folded structure of the two-story school façade interrupts and rhythmizes the stringency of Wagramer Straße. The striped window openings of the residential floors above symbolize an image of openness and unity, reinforced by the differently colored metal façades in between. The facades facing the backyard are plastered. The stepped (comb-) structure at the courtyard with the variously designed outdoor areas creates a lively image.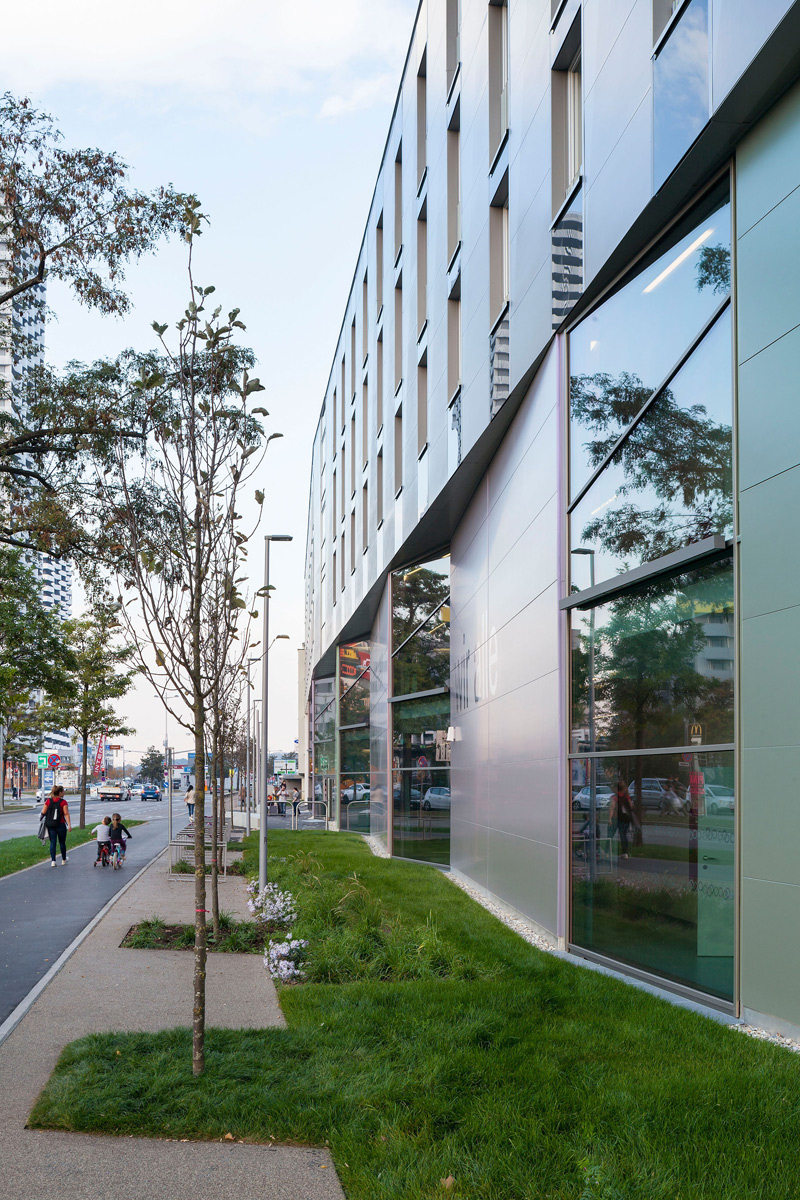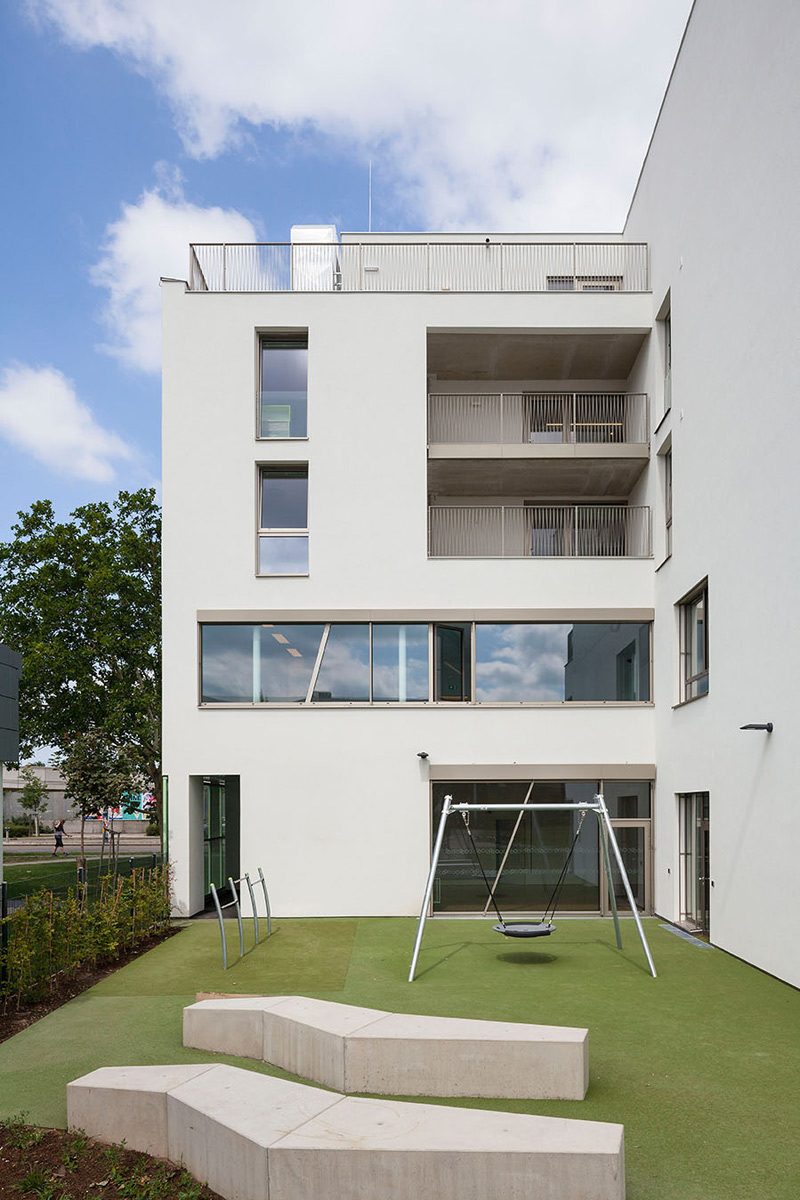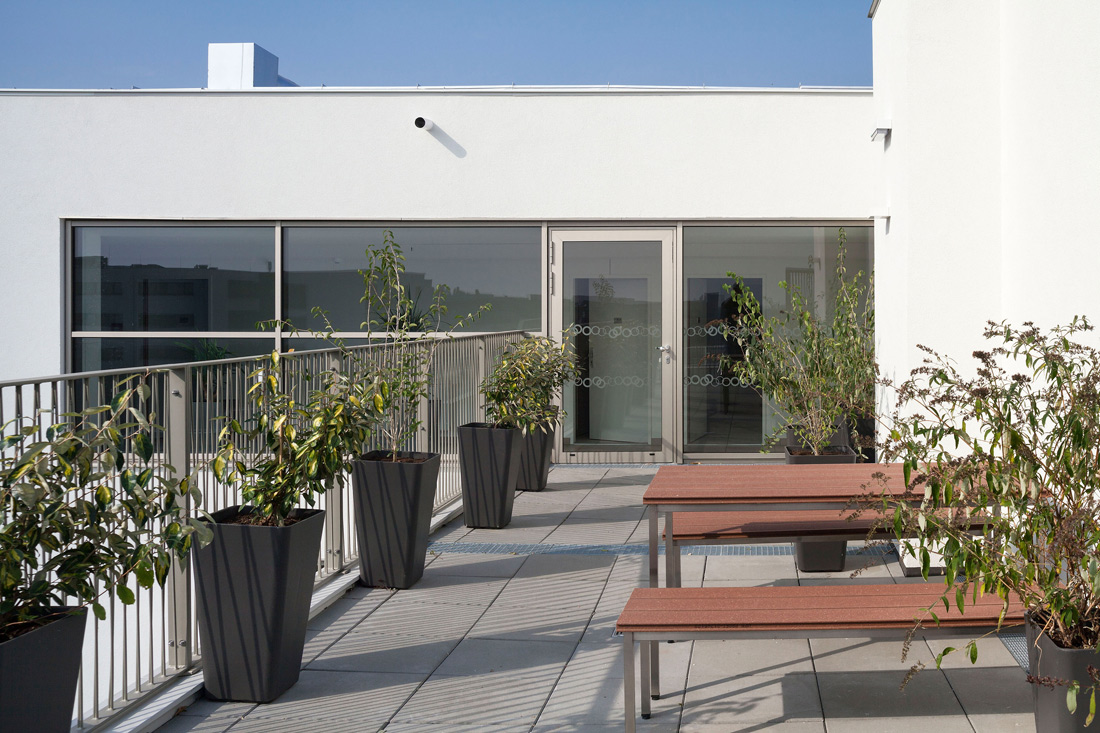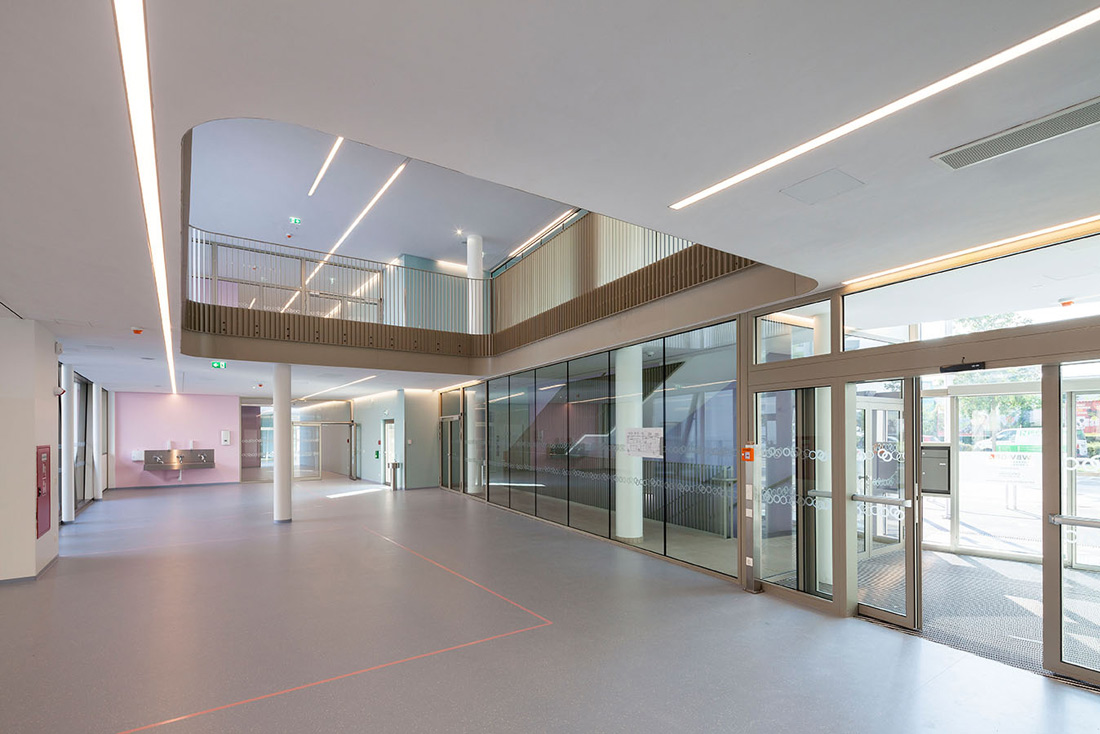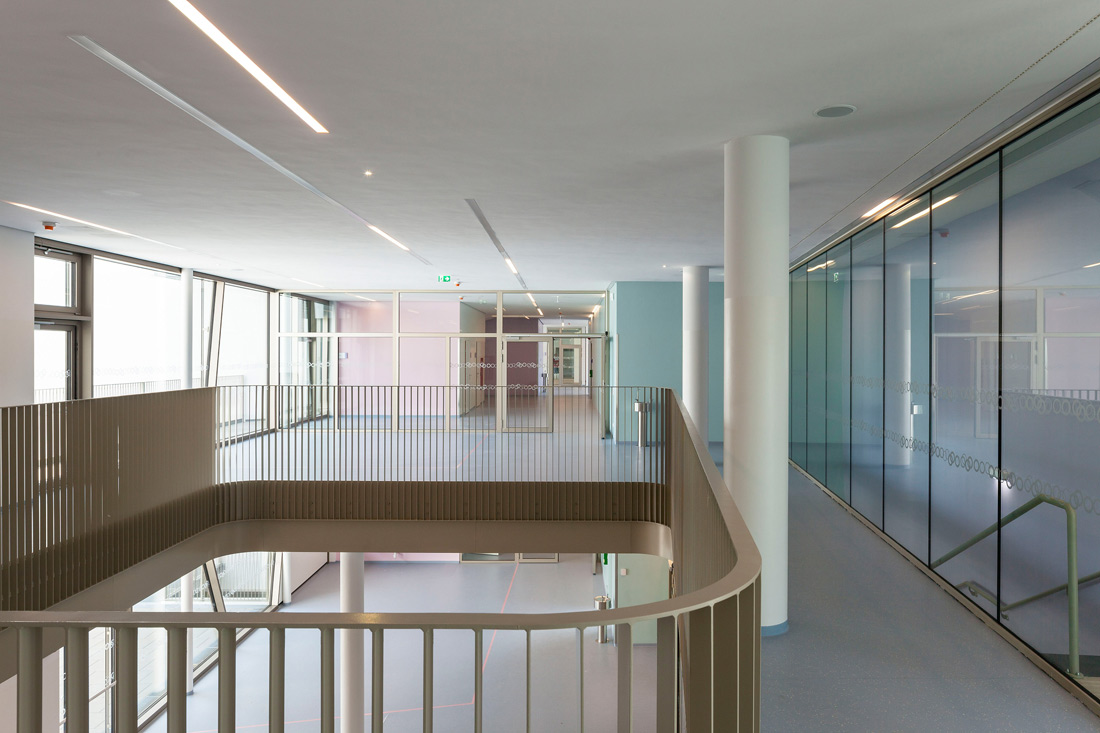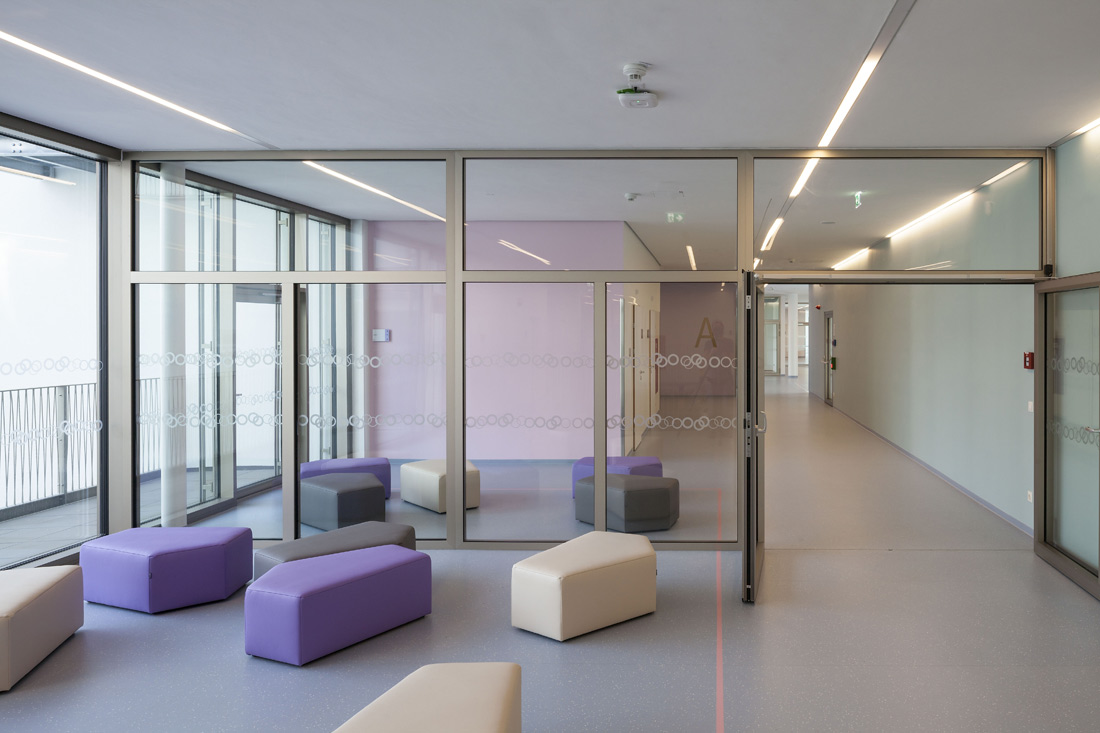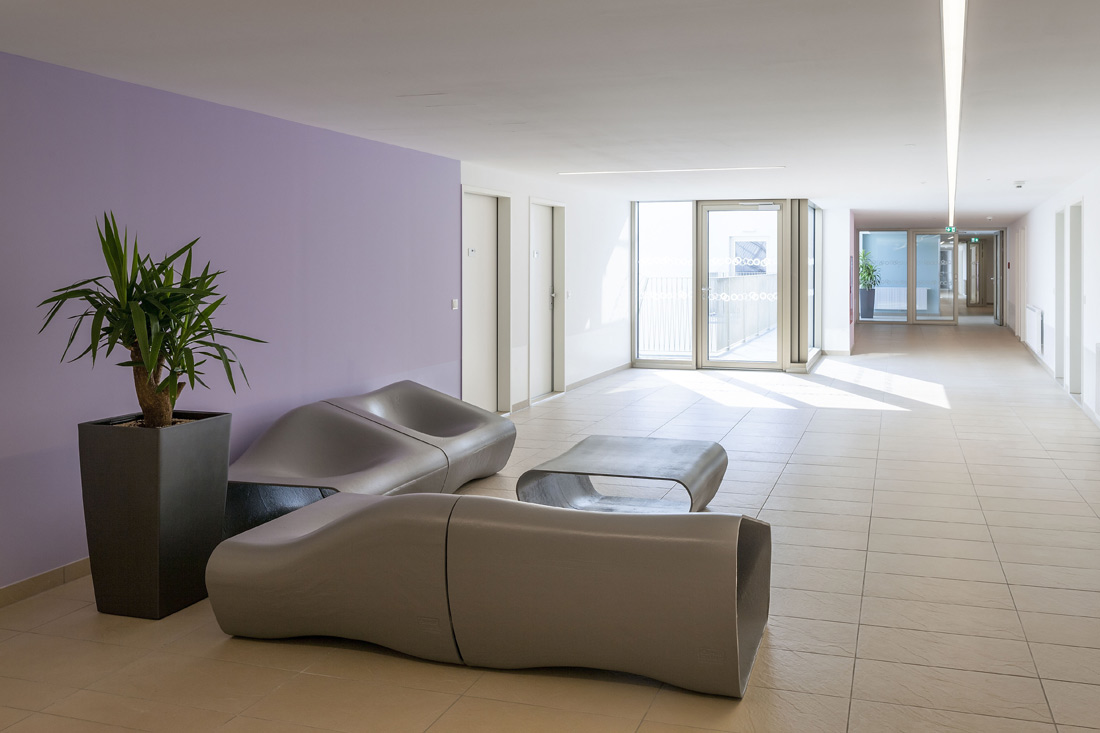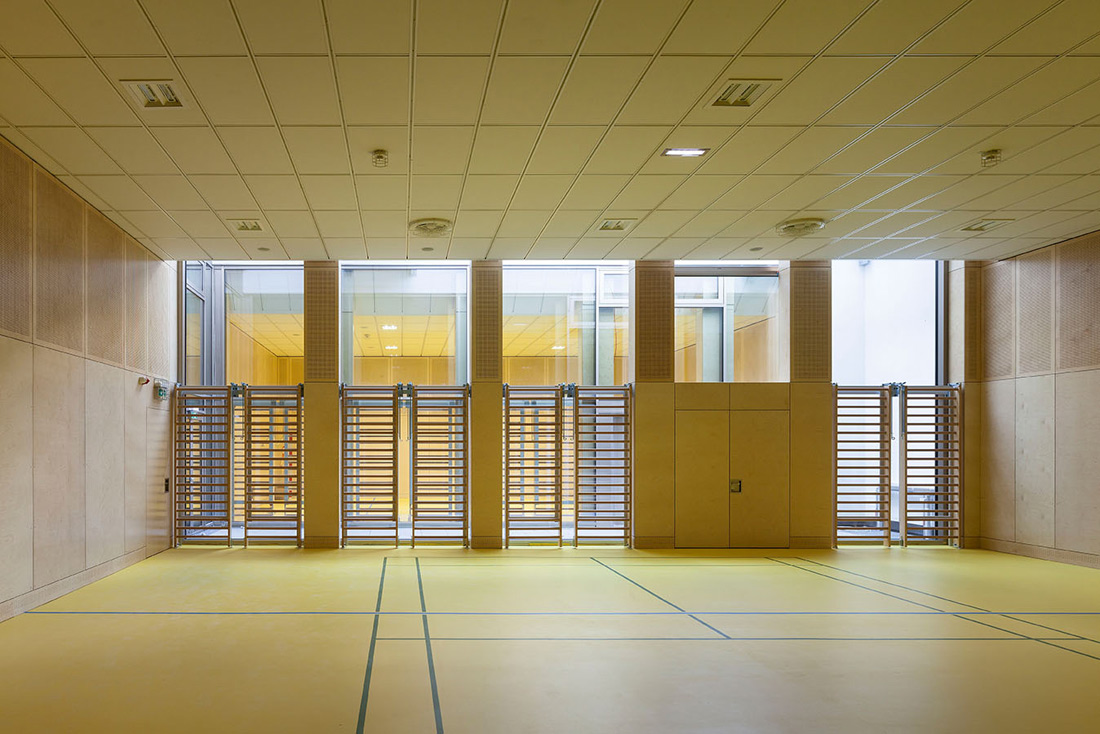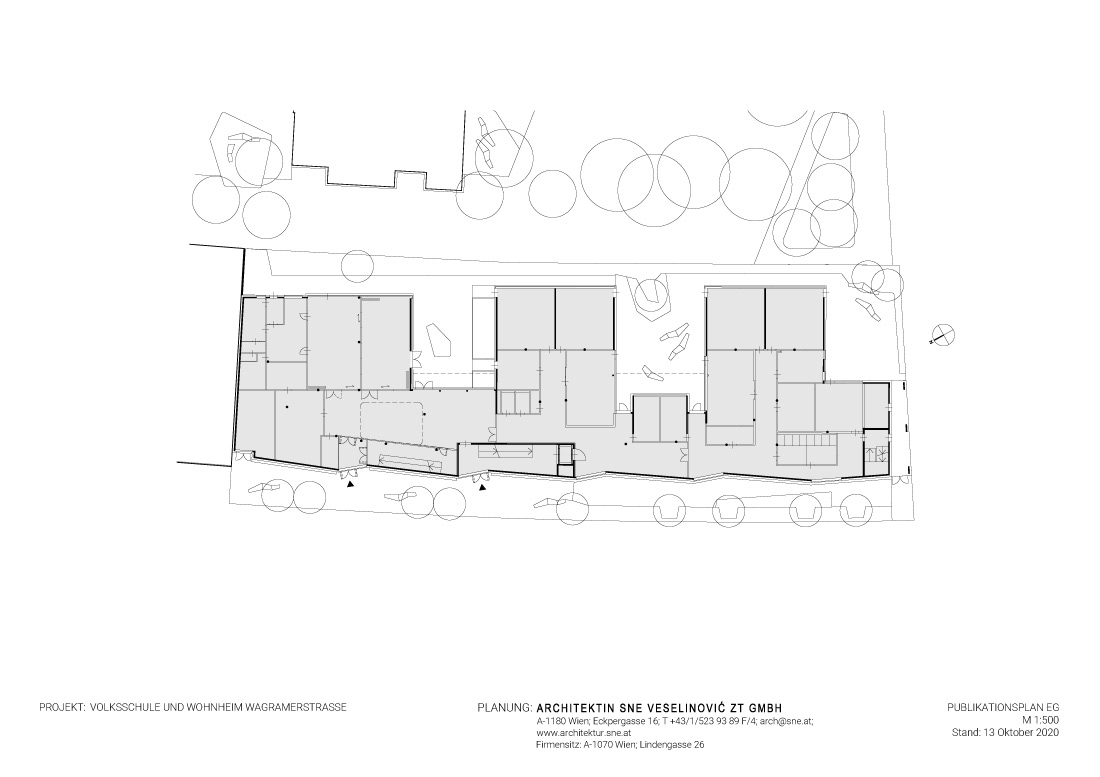 Credits
Architecture
Sne Veselinovic Architektur
Client
WBV-GPA, Vienna; Migra, Vienna
Year of completion
2015-2018
Net Useful Space School
4.122 m2
Net Useful Space Residential Home
4.396 m2
Classes
9
Flats
112
Photos
Rupert Steiner
Related posts
Powered by