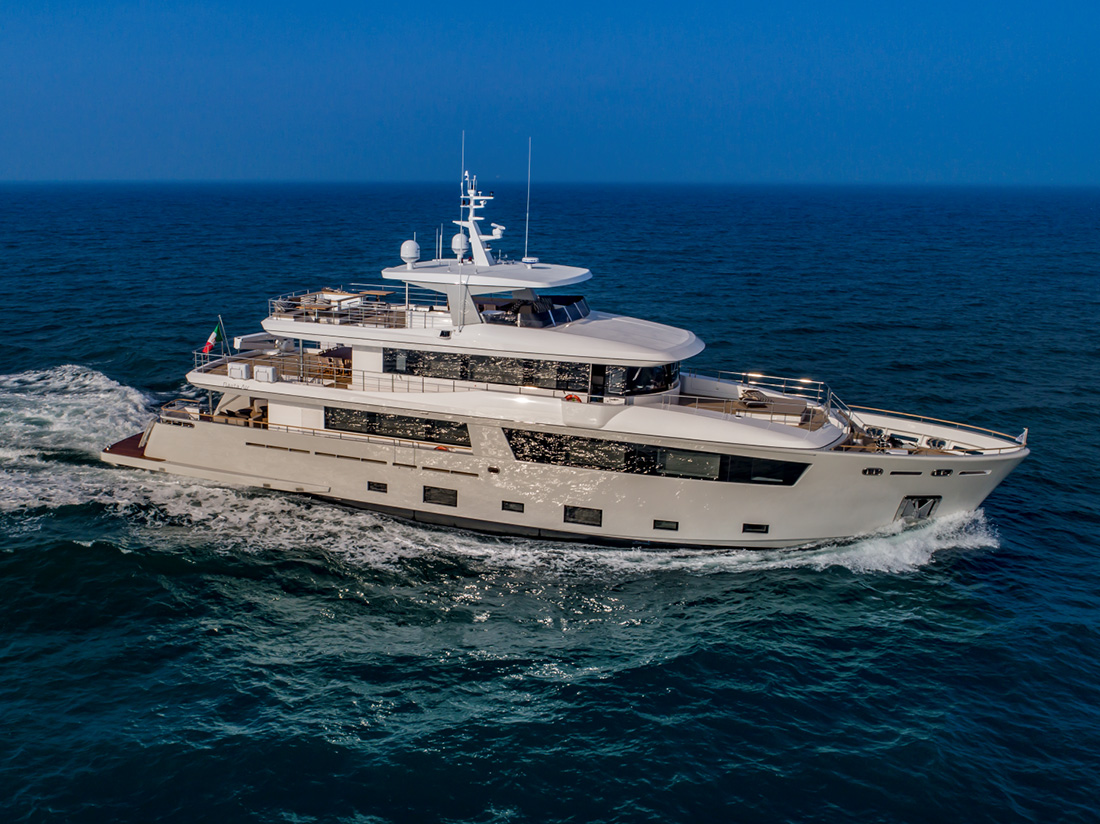 Nauta Air 110, Mimì la Sardine
Cantiere delle Marche/ CdM's story begins in 2010. Since 2015, the shipyard is the world's leading builder of explorer yachts. The facilities cover an overall surface of 16˙000 square meters, including 7˙000 sq m of workshops and 1˙000 sq m of docks. We are a group bound together by a passion for the sea: men and women capable of tackling the day-to-day challenges of an ever-changing sector.
Building a yacht is a process of craftsmanship, a complex interplay of many different activities. We strive for excellence in each and every one. Our work requires experience, knowledge, careful supervision, and strong motivation. Our emphasis is on product quality. Right from the start, we focus on the technical components that lay beneath a luxurious exterior. We bring the highest standards of shipbuilding into the yachting world.
Our ownership group can count on the experience and skills of professionals who have always stood out for their integrity, know-how, and ability to get the job done.
We have developed a production method like no other in the yachting industry, based on the excellence of our in-house resources and the quality of our long-standing partners' work. Our shared values, our identity and our spirit are keys to the shipyard's growth.
The best designers, the best captains, the best shipbuilders: we bring together men of experience and vision to pull off unique projects.
Our range of yachts is perfected by the sea. Each of our classes is designed to offer the best possible navigation experience, to reach any possible destination.
Those who love the sea build a unique relationship with it. The vessel they set sail on should also be unique: this is why we offer extensive customization on each and every yacht we make.
Read more about MIMÌ LA SARDINE project here.