TR8, a revolutionary snow making machine
A concept that saw the interaction of the creative talents of MM Design with the technicians of the company TechnoAlpin, and resulted in a highly innovative product, both from the inside as on the outside.
The project drew its inspiration from the new internal construction of the turbine engine and the housing of its components to allow the designers to find a distinguishing and original mark that could communicate the technological innovation it contains within.
A mark which is able to show the drive and power of a new propeller, allowing to increase in a remarkable way, the amount of snow produced with respect to the same products of competitors. Some of the elements characterizing this design concept are in particular, the optic units inserted in the front crown, the emergency lights integrated in the lateral housing and underlined by the smooth flow of the shape and suction grille of the MeteoStation, that enable to optimally adjust the snowmaking parameters.
An absolute novelty for the sector is also found in the innovation for maintenance which is not always done in the best conditions along the ski tracks and consists in opening the turbine's protective gull-wing hoods.
This structure allows for extremely easy access and leaves all the other intervention zones free.
The colours chosen and applied are the expression of the Corporate Design created by MM Design for TechnoAlpin.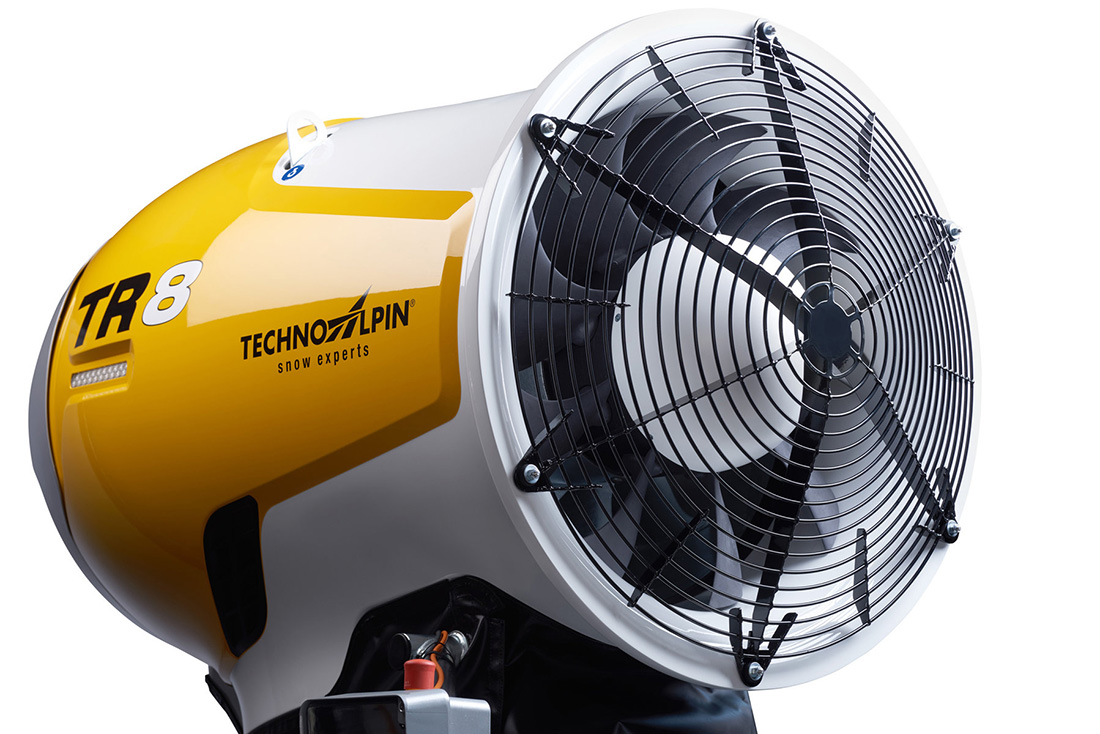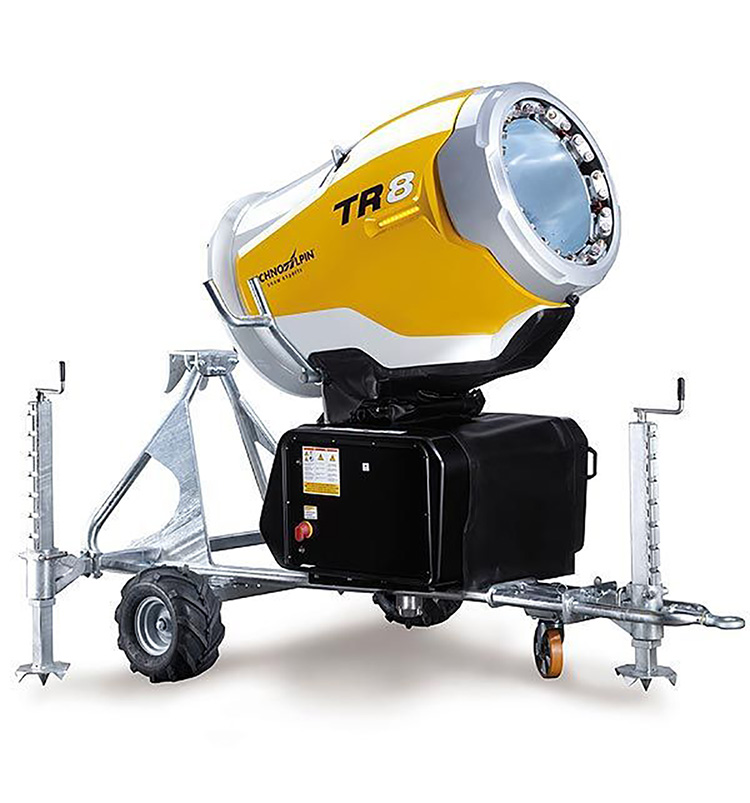 Credits
Related posts
Powered by