Tina Rugelj architecture+design studio works within the fields of architecture, interior and product design to accompany its clients from preliminary designs to final details.
Tina Rugelj is the head of Tina Rugelj architecture+design studio, a Ljubljana-based studio founded in 2011 working within the fields of architecture, interiors and product design. A team of architects and designers works in every field of creating quality living spaces. The team's rich experience in architecture, interior design, both building and craft work supervision and project finalization can accompany clients from the initial planning phase to occupancy. The goal of the studio is to discover the space potential and turn it into a quality living environment tailored to the client's needs and lifestyle.
Tina Rugelj
An architect and interior designer, Tina Rugelj is also actively involved in product design. She studied at the Faculty of Architecture in Ljubljana and graduated in 2002 from the Technical University of Graz. For a year, she studied design at EINA, Centre Universitari de Disseny i Art de Barcelona (UAB). After successful completion, she co-operated with some of the most prominent Slovenian architectural bureaus until she started her own studio in 2011. The year 2012 marks the design of her first garden furniture collection called Concrete Garden that thrilled both the media and critics.
Renovation of the Apartment N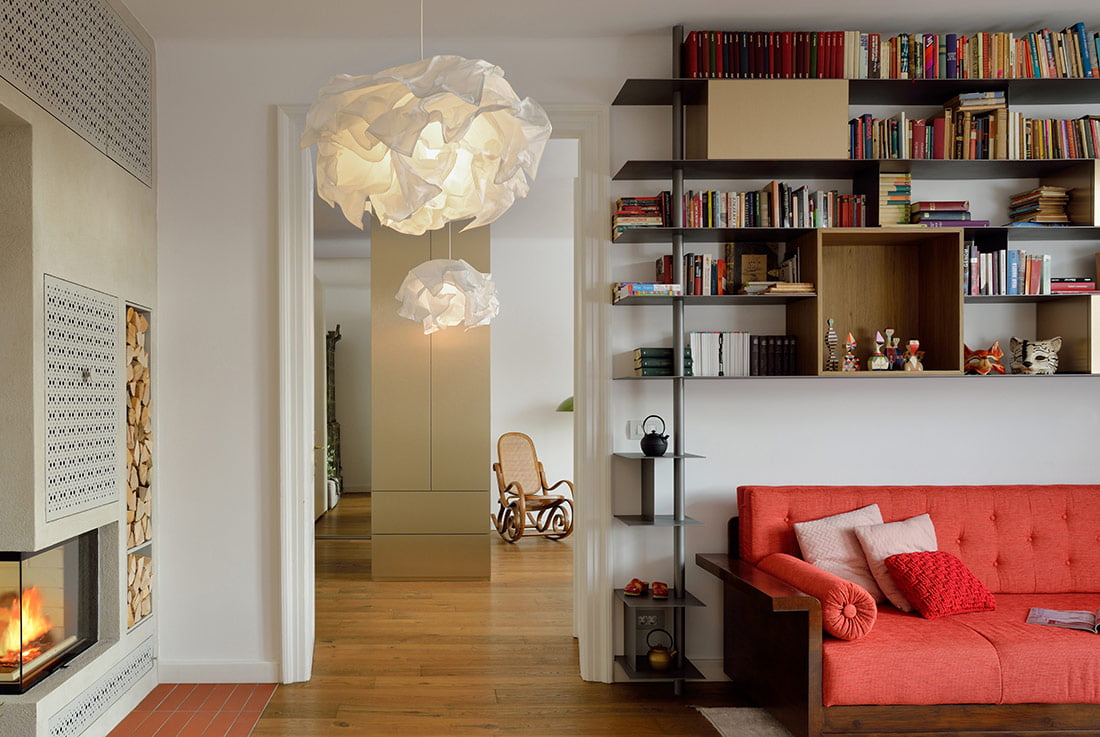 Renovation of the Apartment N; Tina Rugelj arhitektura + oblikovanje; Tina Rugelj, Brina Vizjak │BIG SEE Awards 2018
Come SEE and listen at Interior & wood design 180°
FREE ENTRANCE ONLY WITH ONLINE REGISTRATION!
tickets-mesec oblikovanja