The Sacred Auditorium is the congregational space at the headquarters of a religious society.
The concept was simple: to create a beautiful place where you feel like you belong and to create a timeless interior that will be enjoyed by generations to come. We wanted to give the impression that the auditorium was carved out of stone thus making visitors feel grounded and almost embraced within a honey coloured travertine. One of the main elements within the space has to be the dynamic floating ceiling which is made up of 3,600 suspended copper coloured pipes – which is bold and dramatic yet totally appropriate for this space. A series of light fittings and vents are camouflaged throughout the ceiling, while services are concealed and located above the copper wave. Its lowest peak hovers above the stage, in order to emphasize what is happening on stage.
What makes this project one-of-a-kind?
Without a doubt the ceiling gives the project the WOW factor to the space. One enters the space walking up the main staircase which automatically make you look up. Walking up the stairs one arrives at the top of the auditorium which gives a full view of the space – the use of travertine covering the lower half of the space is very neutral but gives the space a solid platform which makes you feel grounded and automatically look up to the ceiling. These two main elements of the project also have a religious/ symbolic meaning to the client/ end user, which gives this auditorium a specific purpose – hence THE SACRED AUDITORIUM.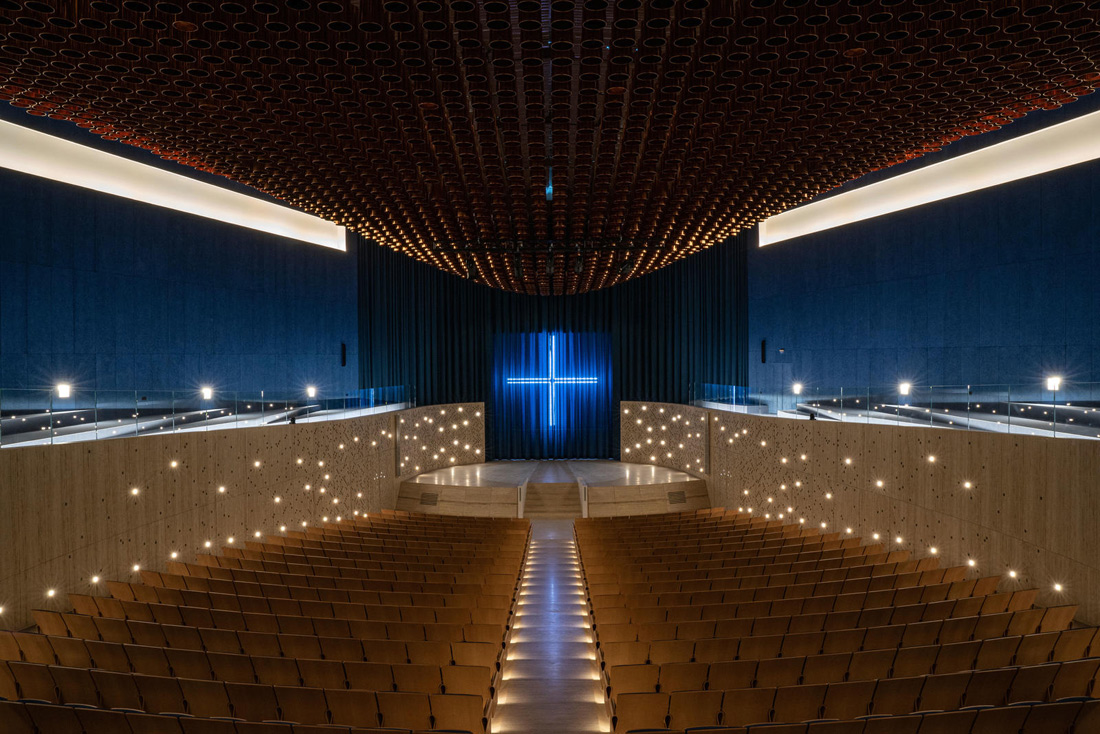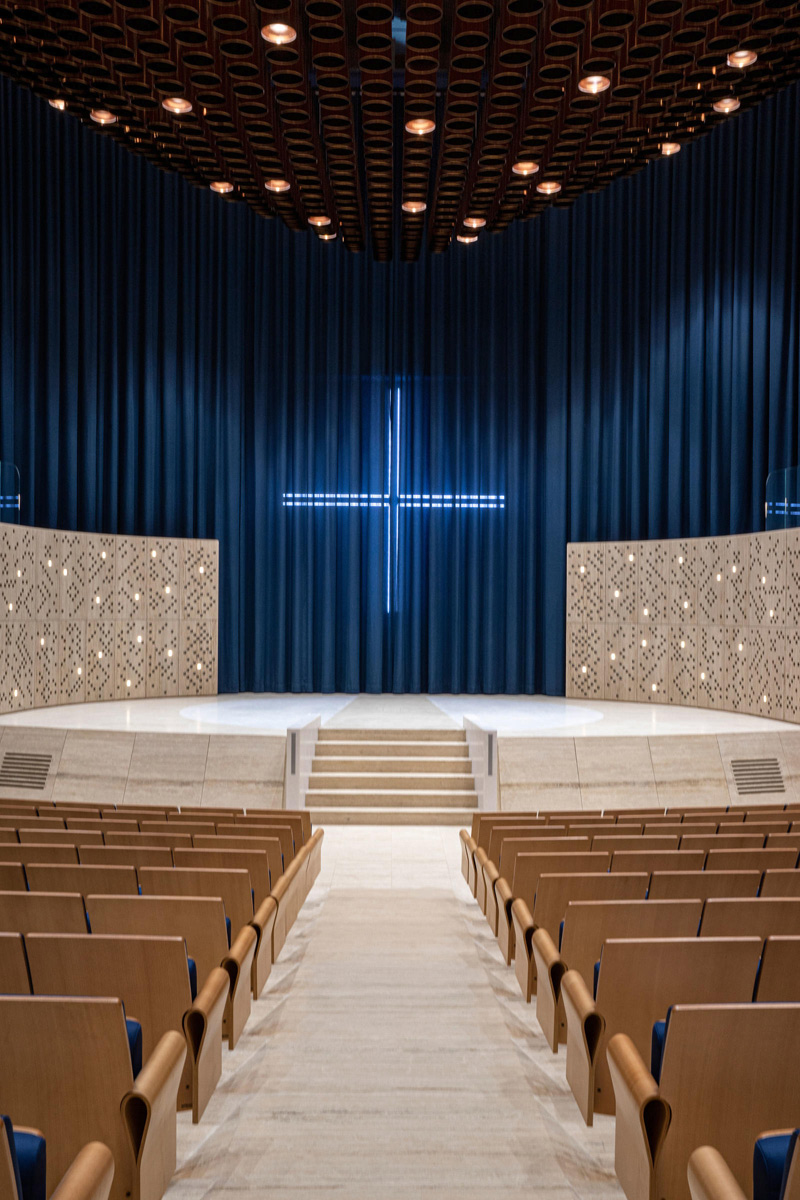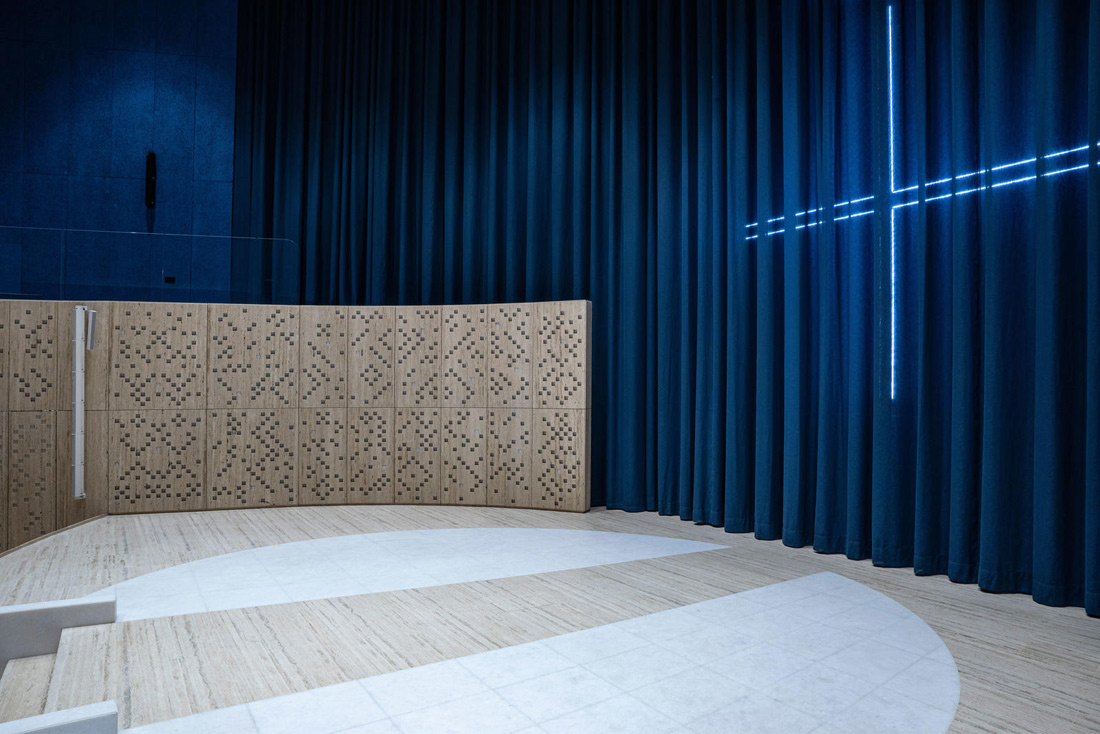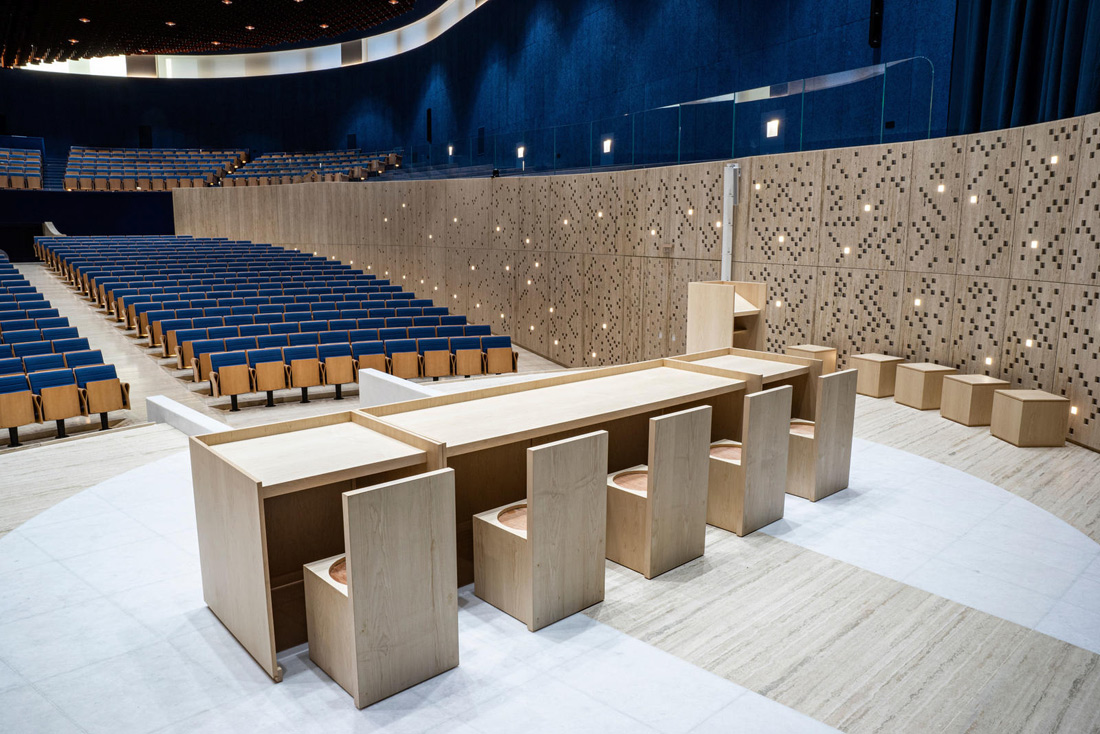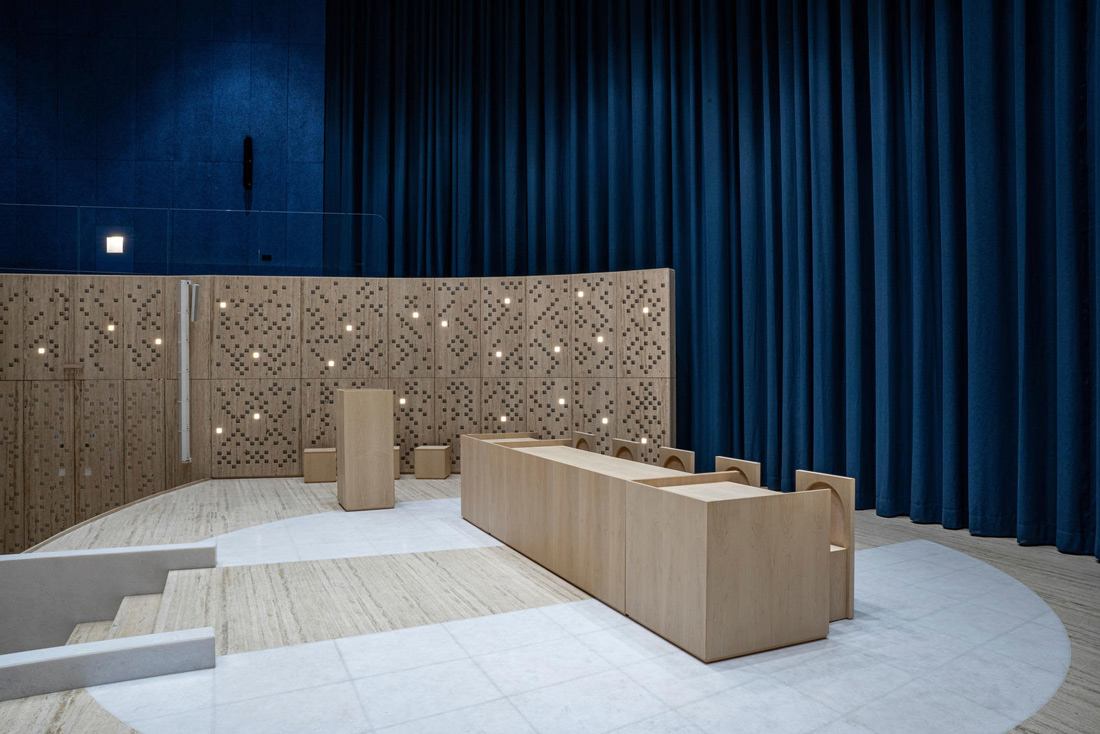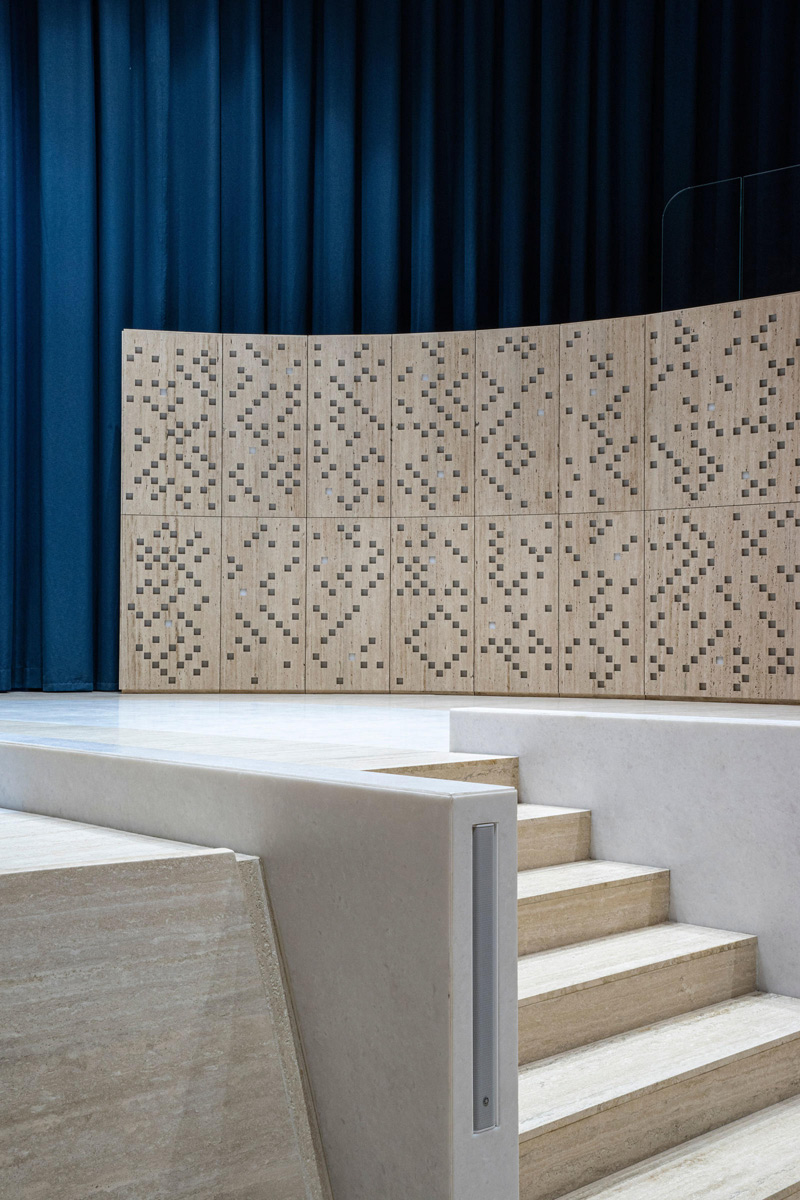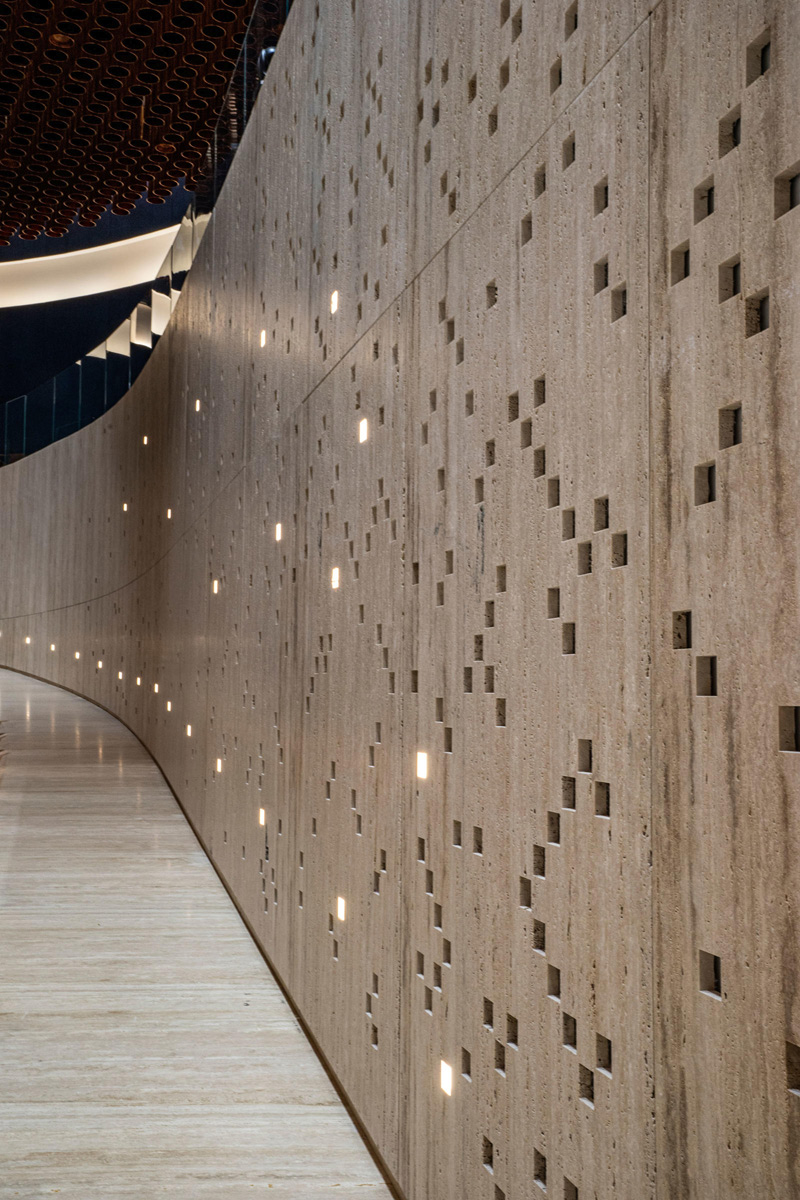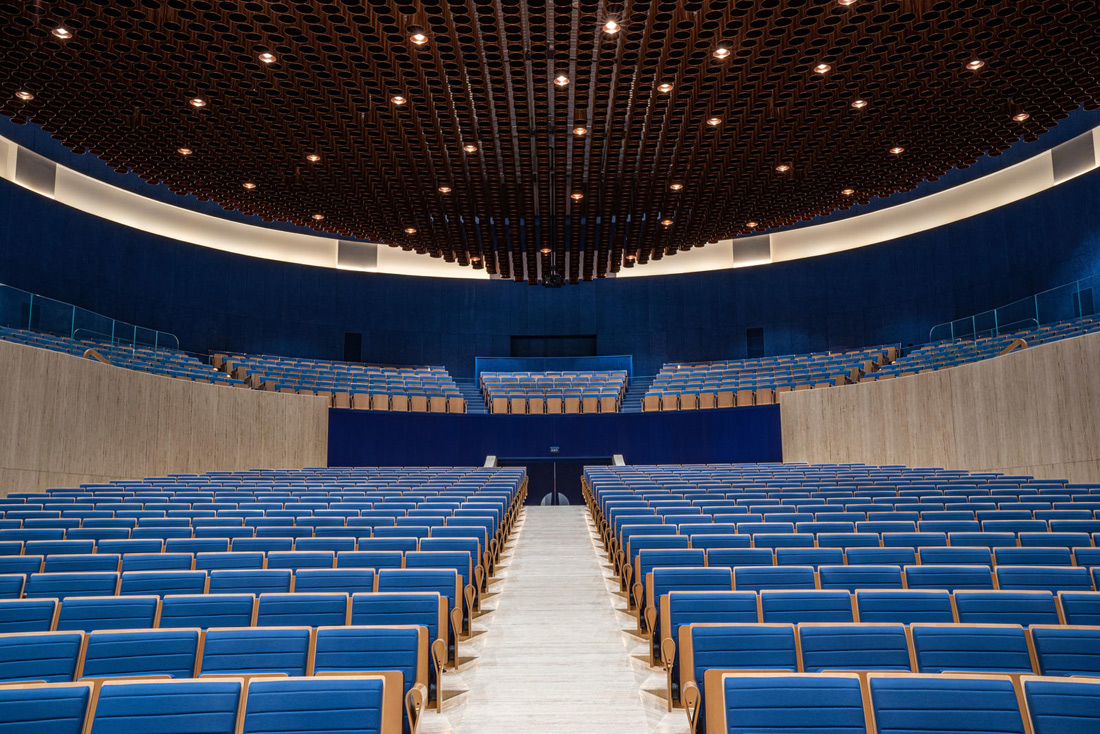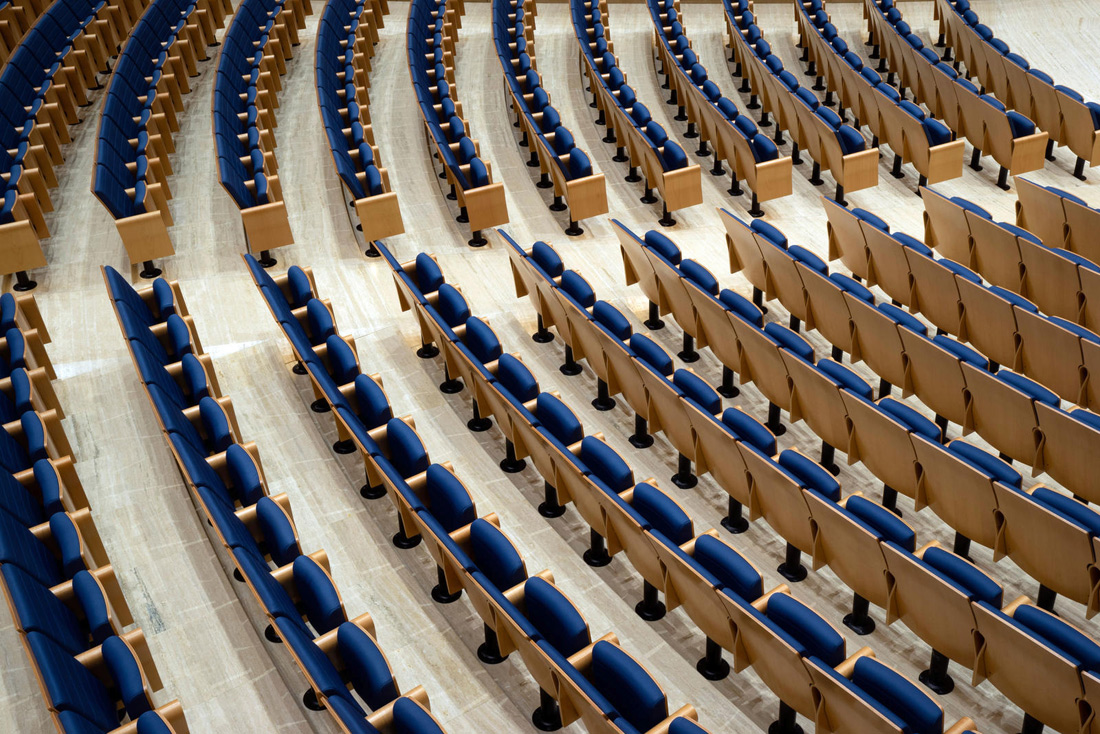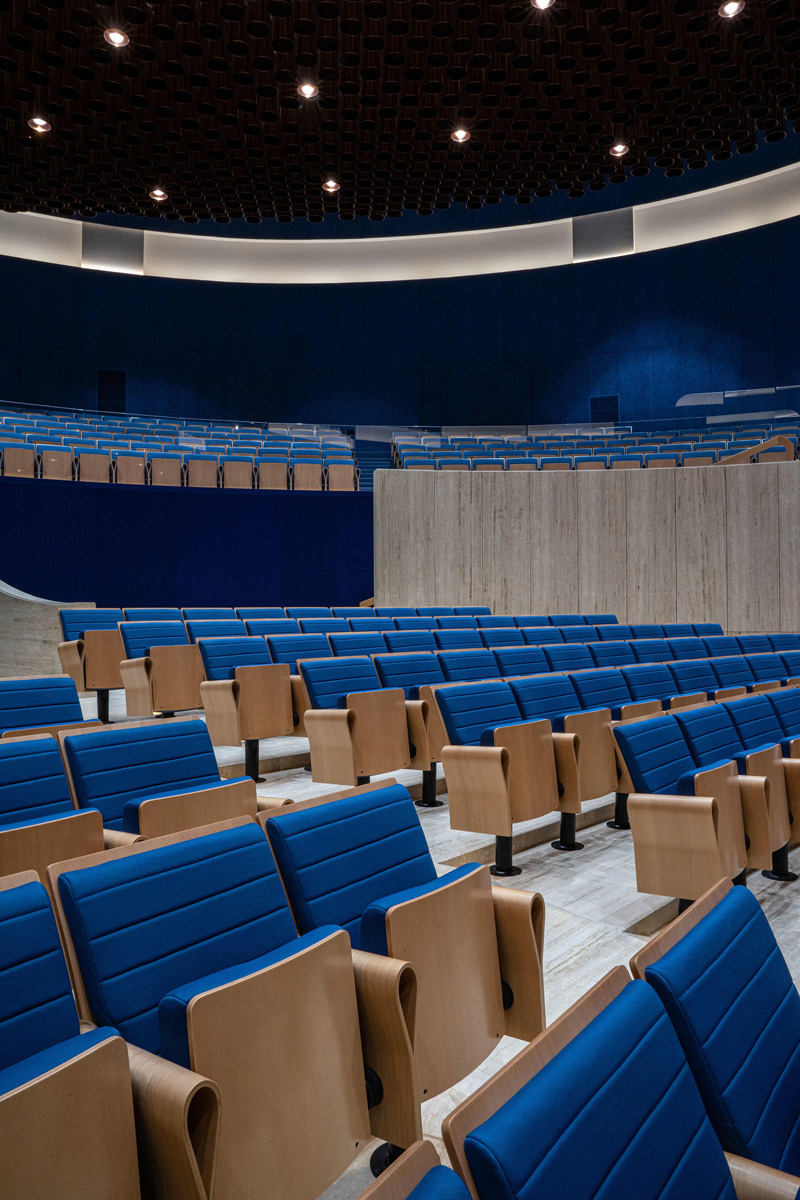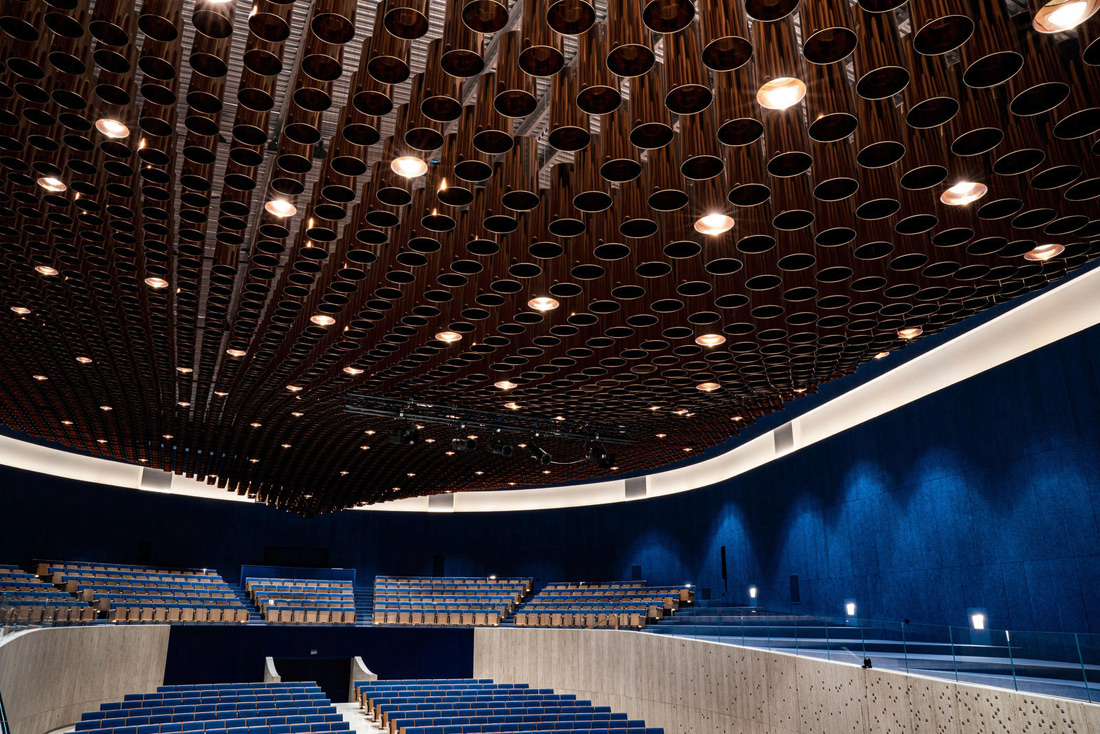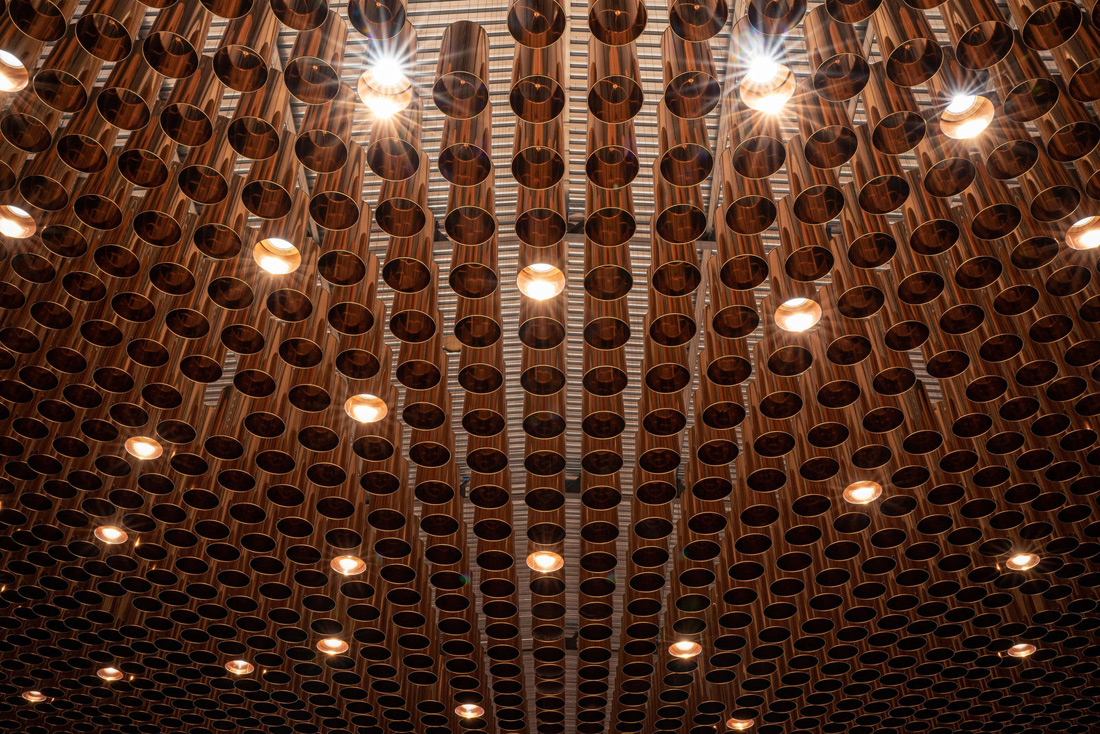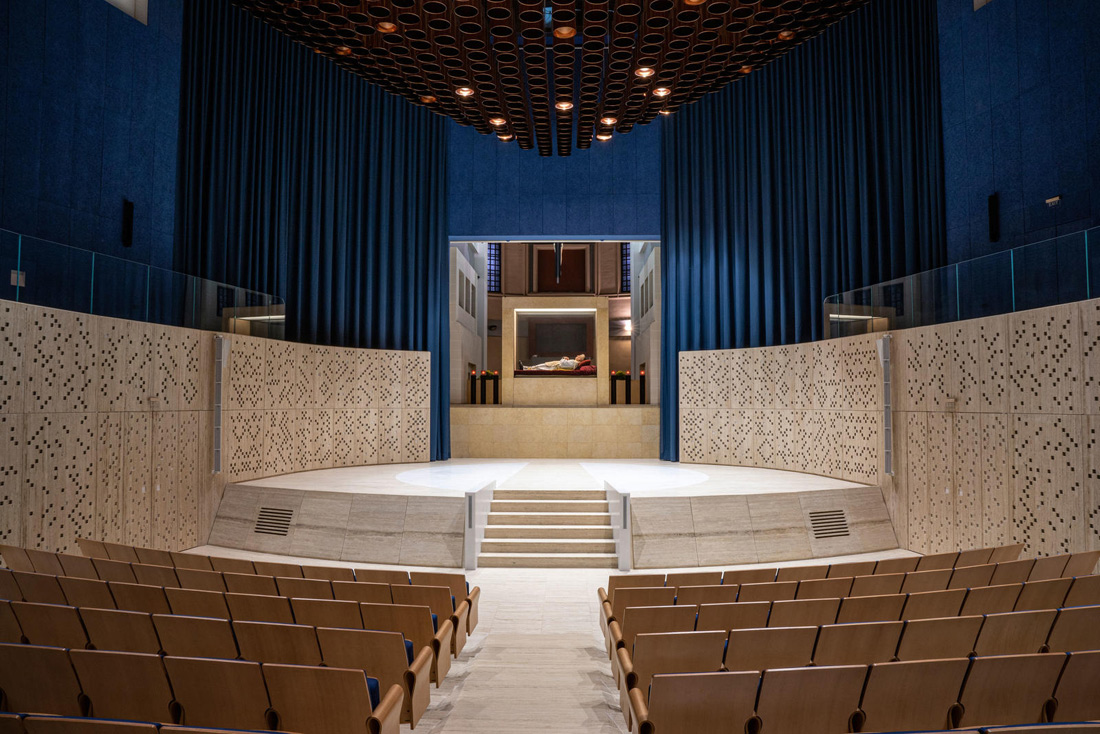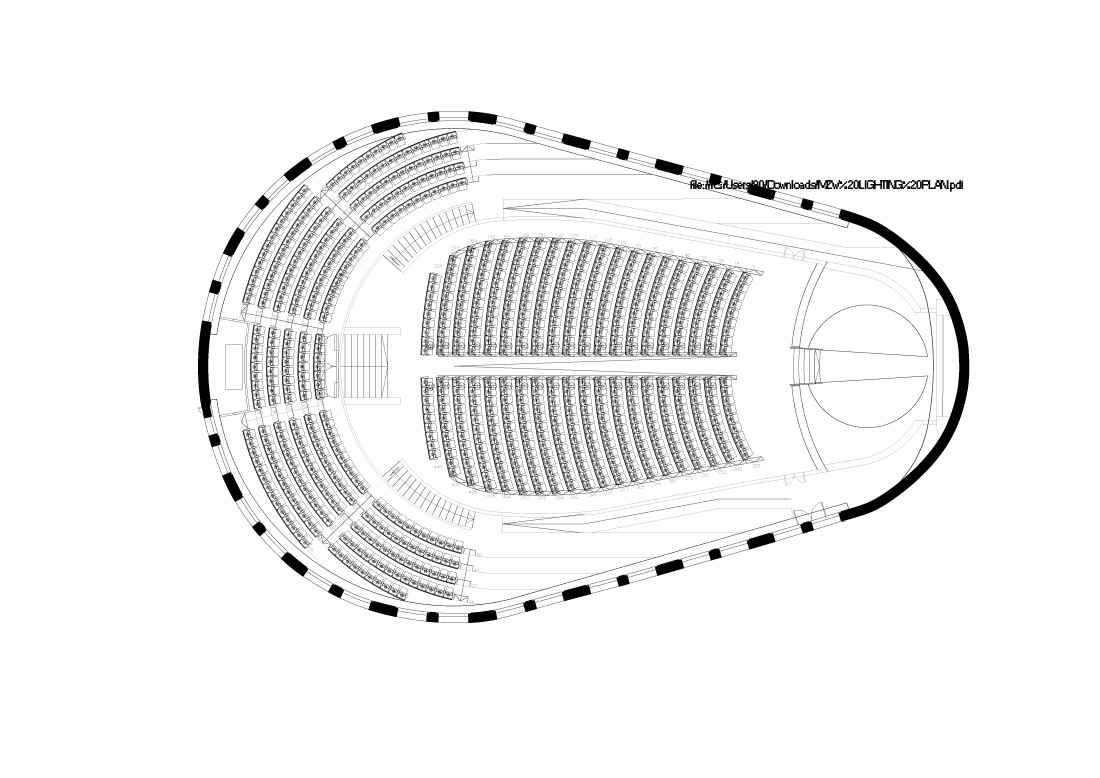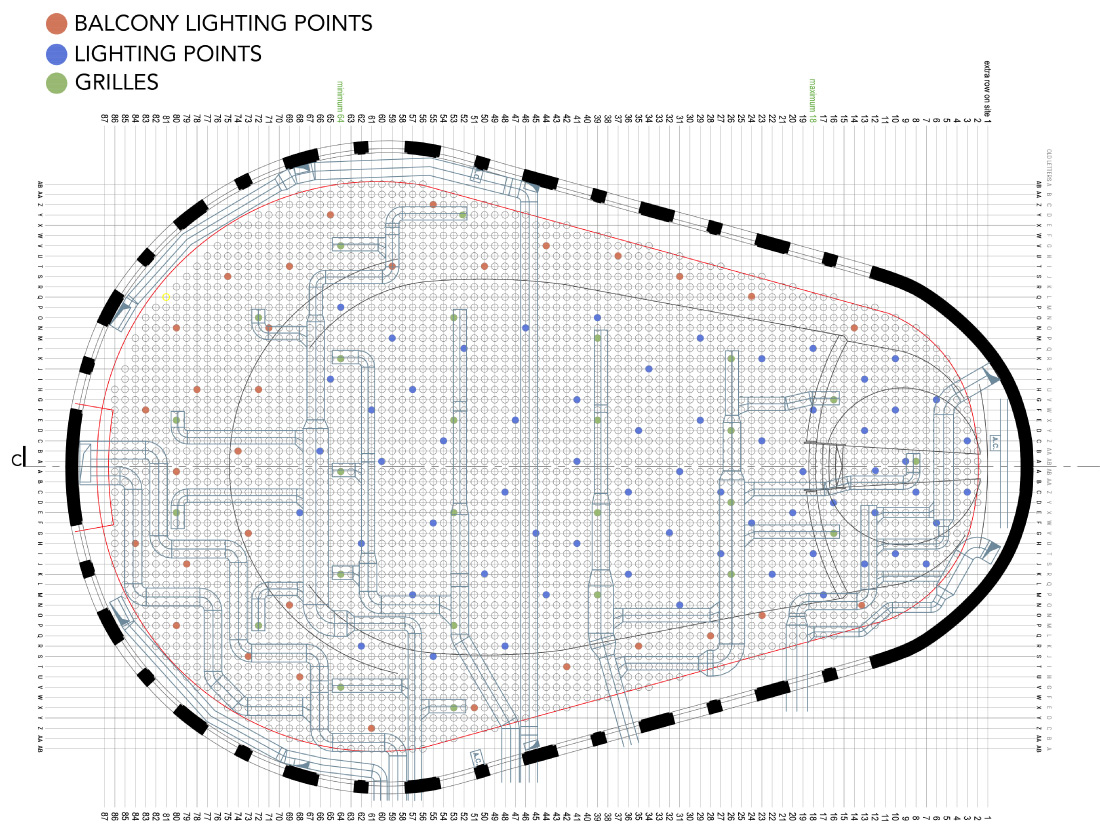 Credits
Interior
Atelier Maison; Katja Abela, Paula Agius Vadala
Client
Society of Christian Doctrine – M.U.S.E.U.M
Year of completion
2019
Location
Blata L-Bajda, Malta
Total area
950 m2
Photos
Alexandra Pace
Project Partners
Halmann Vella Ltd., Framegrip Industries Limited, B4 Group, White Light Pictures Ltd, Euro Seating, Light Design Solutions Ltd
Related posts
Powered by