The starting point of the design for The Levee was centered around achieving an organic connection between the magnificent original structure of the building, designed in the Eclectic architecture-style, and the new and contemporary extension. With so many preservation guidelines, We had to develop new ideas and take a different approach in order to maintain the original building and its features throughout the renovation process, whilst creating the new three-story residence that The Levee is today. The two original, Eclectic architecture-style floors exist in contrast to the building's new, third-floor construction and dark cladding. The obvious change of hardware and design highlights the original structure without changing its proportions, while providing a clear architectural expression of different eras.
The added top-floor of The Levee, which houses the Penthouse Suite, features advanced shutter systems that create shade throughout the day, and showcase a transparent front emphasizing the use of technology; a contemporary design to reflect the styles and practices of today. The original, wooden shutters were not replicated for the new floor, not only due to aesthetics, but they were not actually necessary – the 'smart' glazed-glass windows filter direct daylight and create privacy.
What makes this project one-of-a-kind?
The bold connection between historical and contemporary architecture, creating a new evolution while respecting the exciting building, its details and proportions.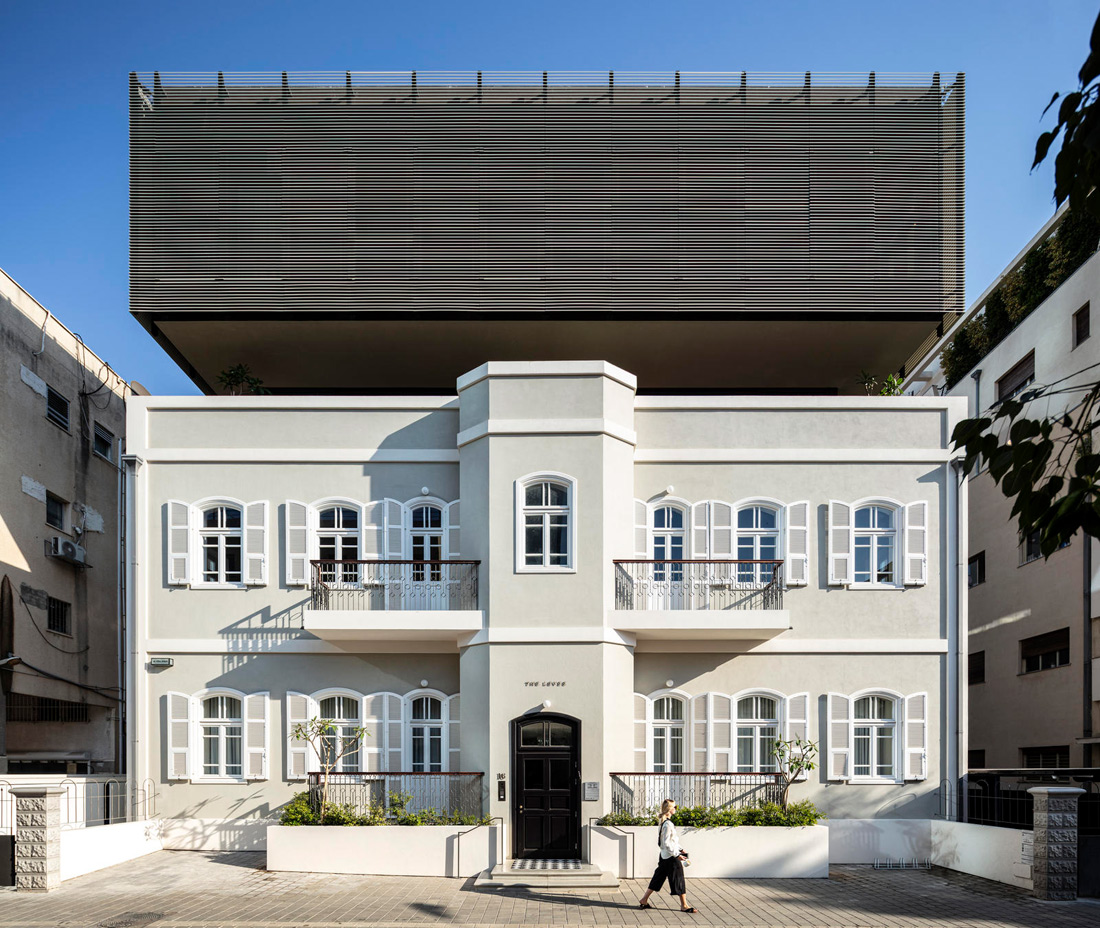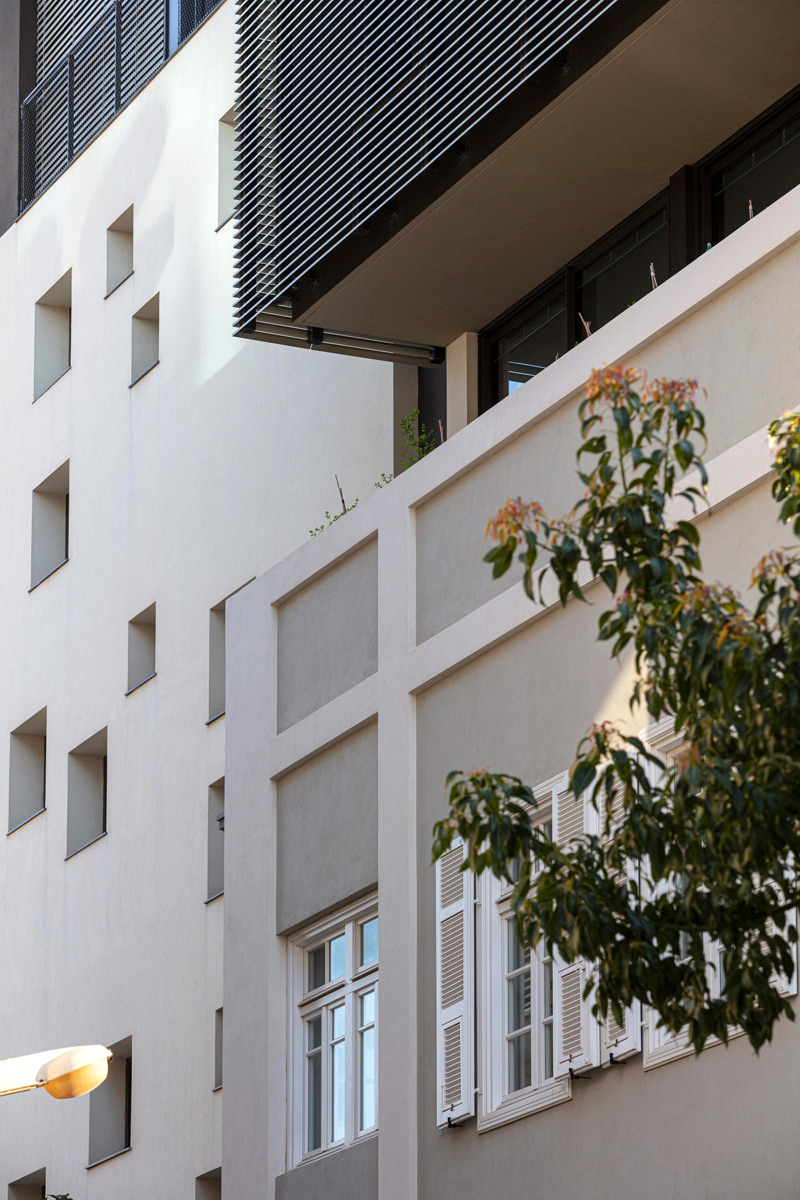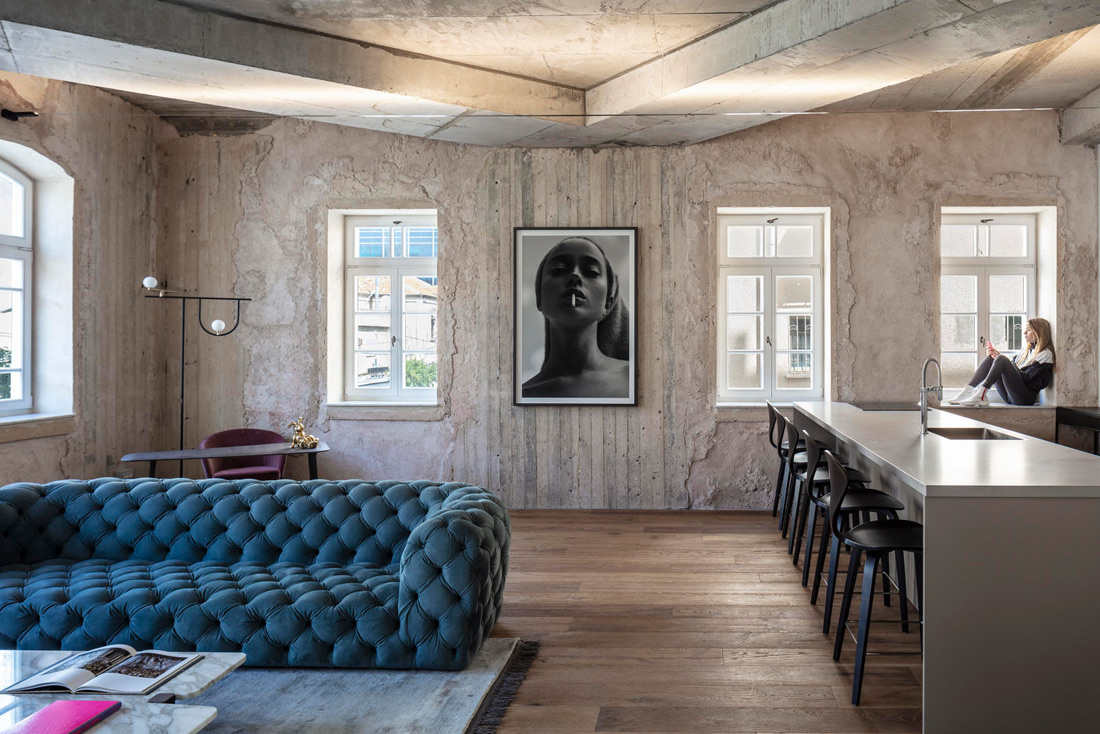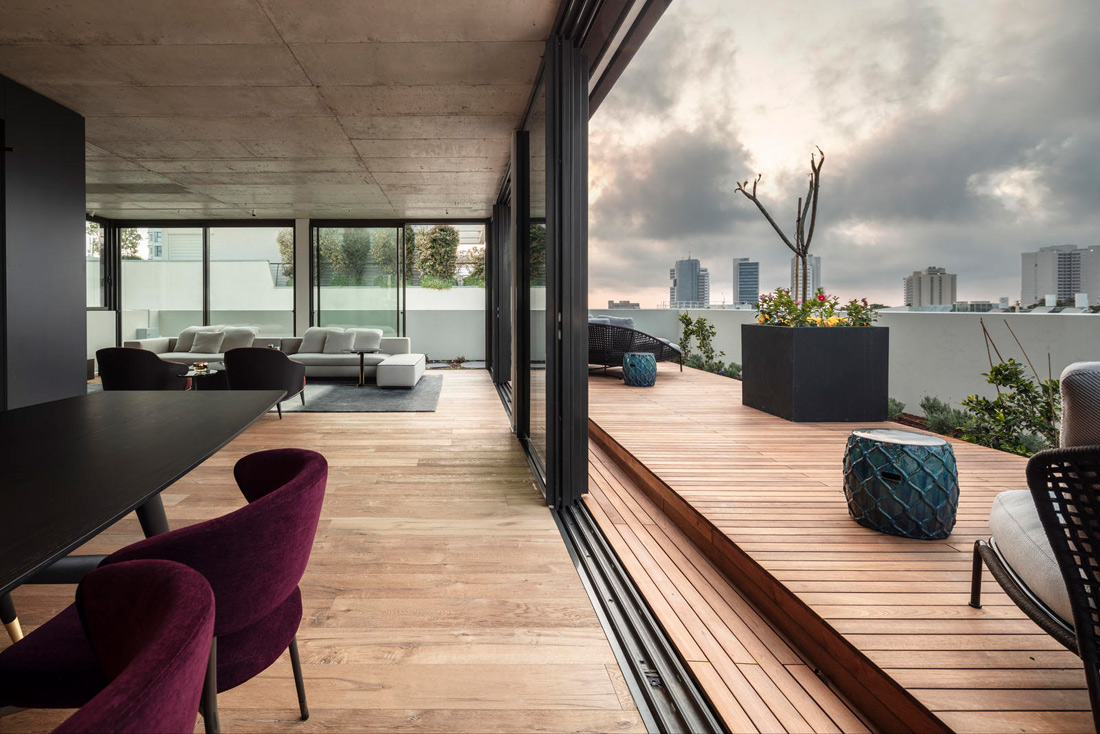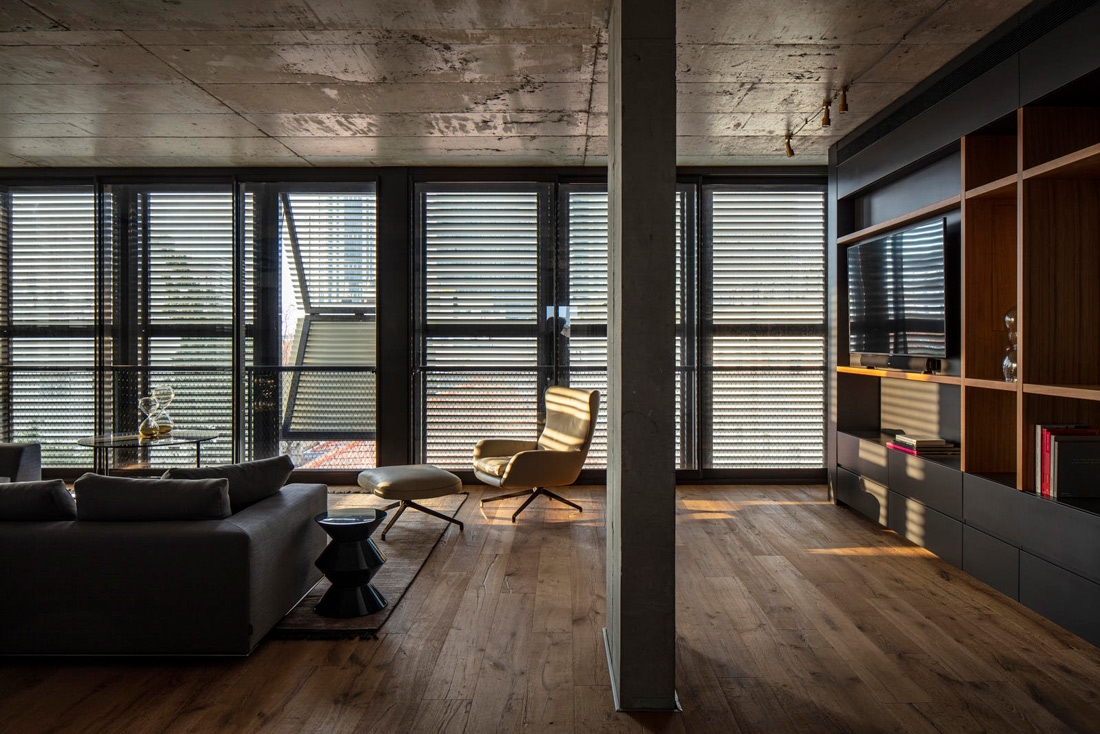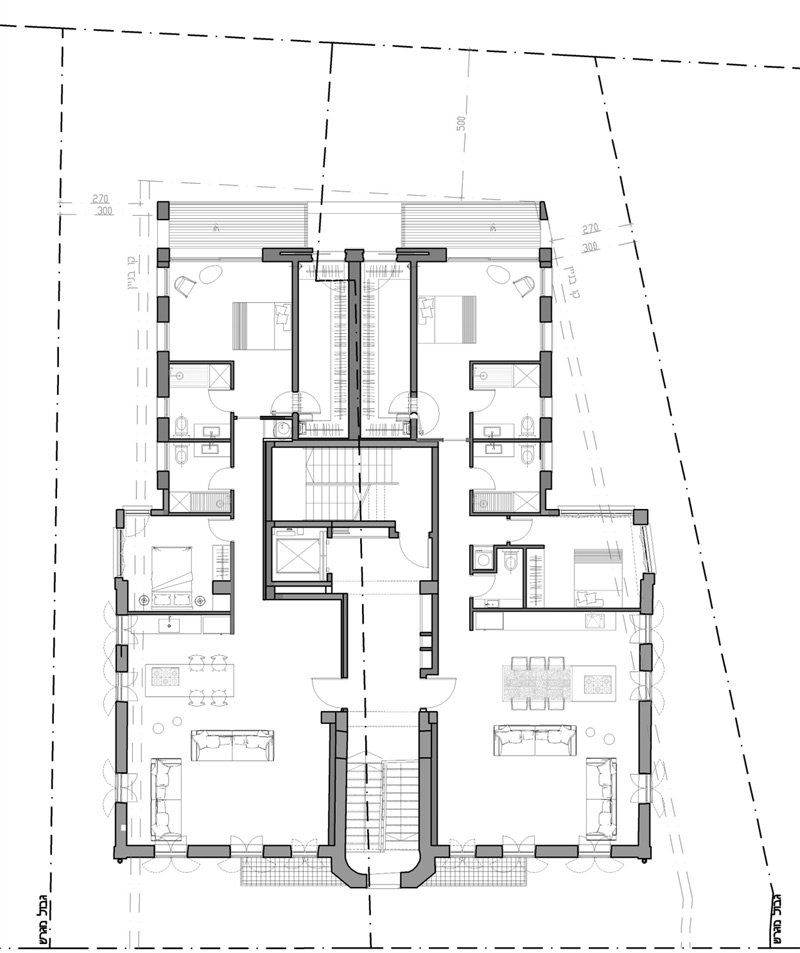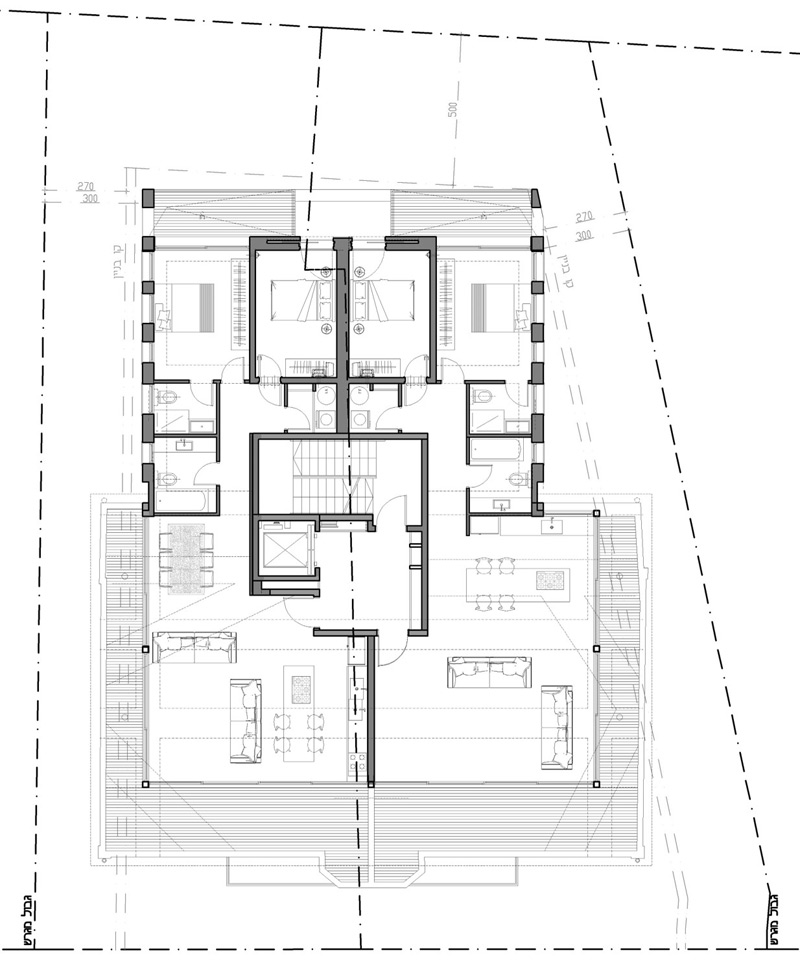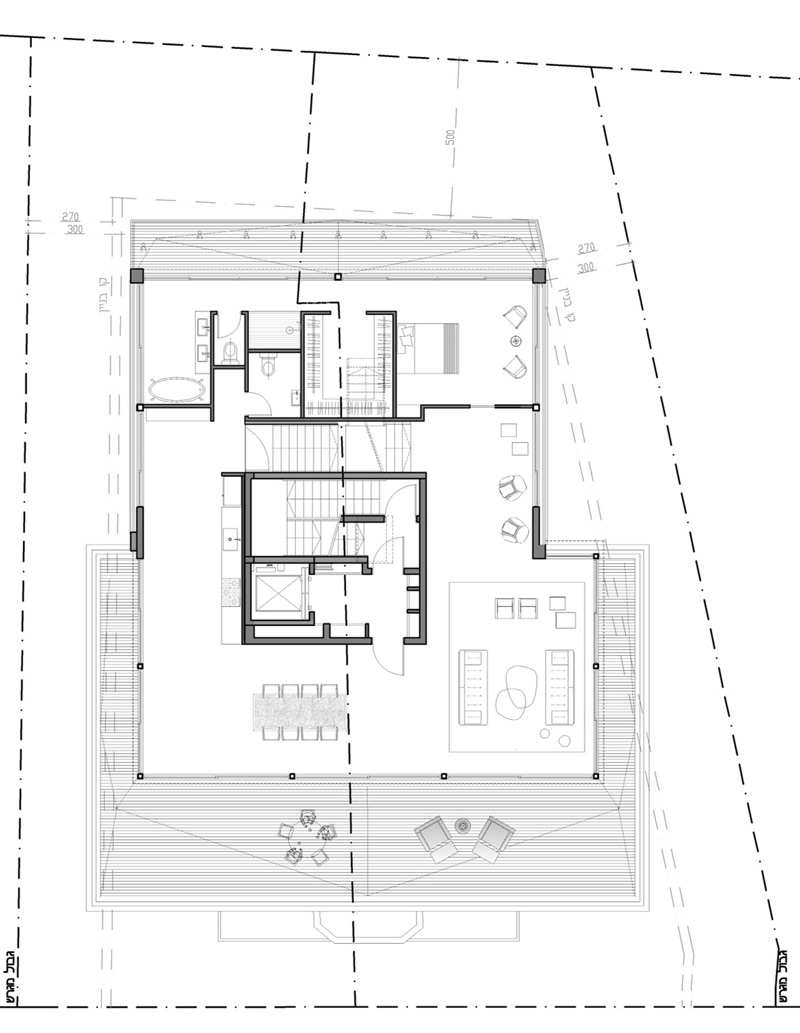 Credits
Architecture
Bar Orian Architects
Year of completion
2019
Location
Tel Aviv, Israel
Total area
1.480 m2
Site area
640 m2
Photos
Amit Geron
Project Partners
Main contractor
Shagrawi Leibowitz Construction Ltd
Other contractors
Eyal Sarig Ltd, Relli De Vries, Yael Siso Interior Architect Israel, Alum Technic, Aaron Wix, Waisfeld & CO C.P.A Israel, Molteni&C S.p.A, Tollmans Furniture
Related posts
Powered by