FRESH IMPETUS FOR THE ORIGINAL
For many years, TECEloop flush plates have been delighting customers with their wide range and architecturally clear shape. TECE is now giving this design classic a comprehensive makeover with up-to-date colours and authentic materials.
Within the extensive TECEloop flush plate range for toilets and urinals, the modular system offers a unique system that allows customers to put together their own individual toilet flush plates.
In order to meet even the highest architectural demands, TECE is now expanding the range with three covers made of concrete, oak wood and marble. With the designer flush plate made of real slate, which has already been successfully placed on the market, there are now four variations made of natural materials to choose from for upmarket bathroom construction. All the covers in the modular system can be individually combined with coloured and metallic push-buttons.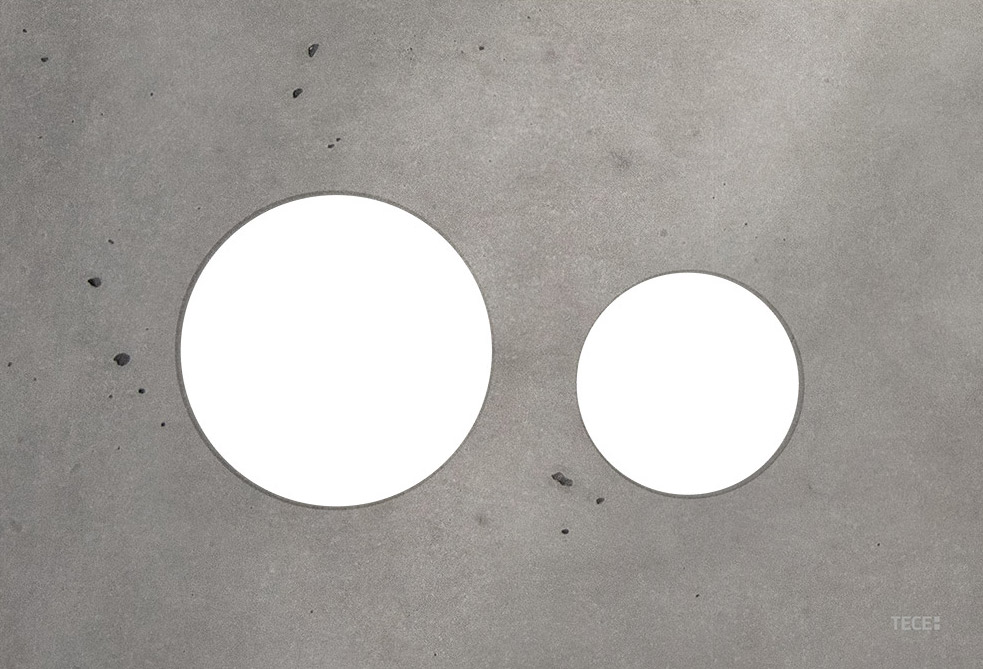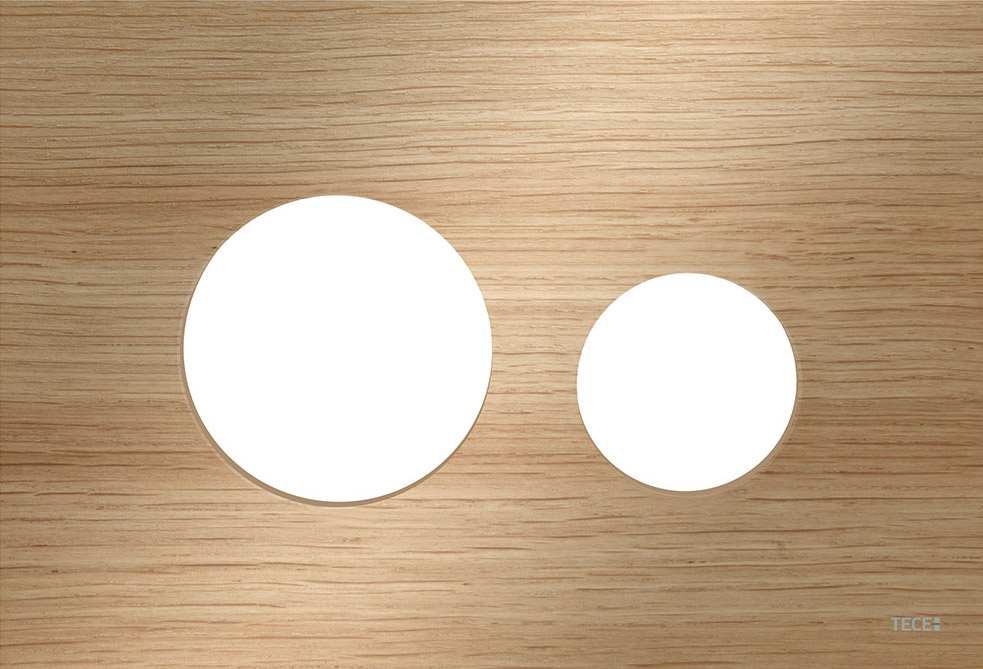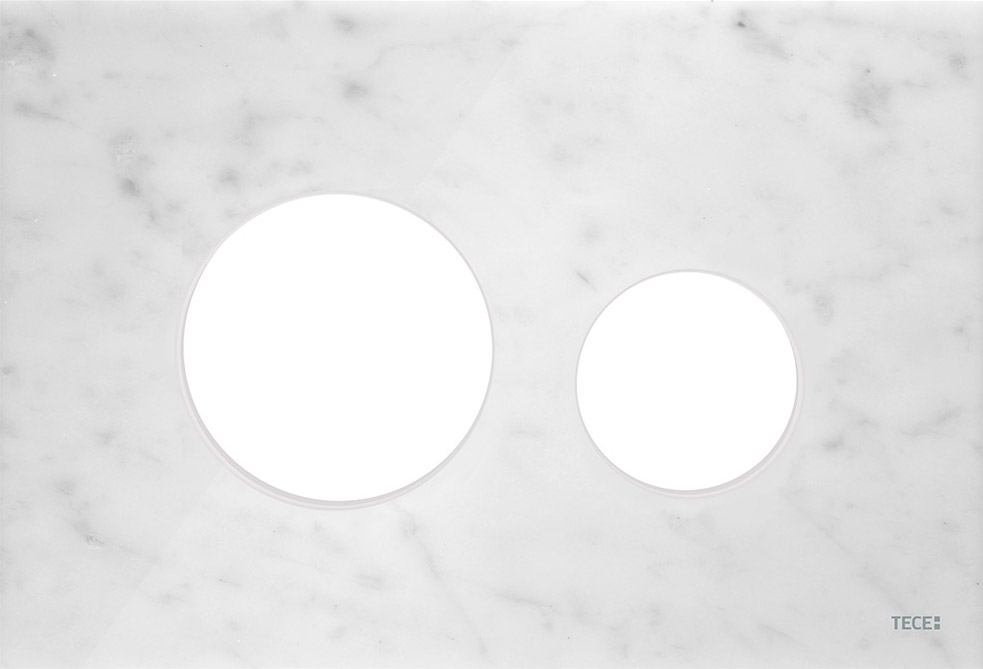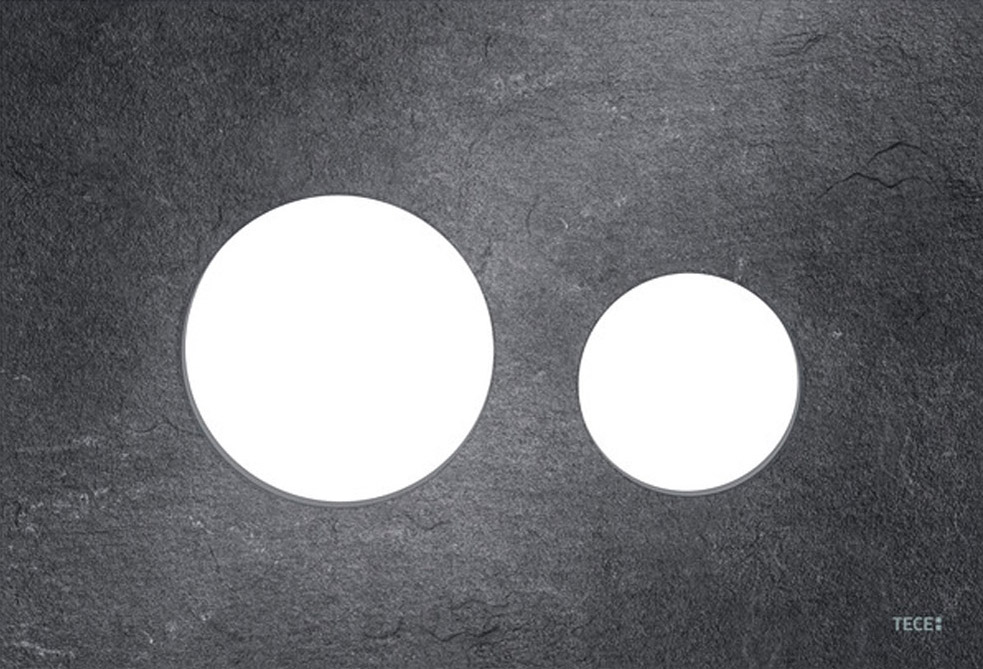 With the TECEloop modular system, cover and buttons can be combined individually – for an all-round individual bathroom design.