The project had to respond to an artist's needs and visions on a harmonious bonding between the inspiration and musical creation space, and the one for living. A studio‐home emerged, imaged by the artist, together with the architects, as very simple in form and architectural expression. The central and generating point of the house was the two‐storey living room, with its 3 essential elements: the piano, the library, and the fireplace. The white, simple and compact volume opens towards the courtyard and the forest through the general glazing of the south facade, with the interior continuing outside through the vegetation‐submerged terrace and pool. The other sides of the building have remained introvert, dominated by closed walls shapes with punctual gaps, thus ensuring, alongside the opaque enclosure wall, intimacy from the street and the neighbourhood.
What makes this project one-of-a-kind?
Studio House is distinguished from the typical houses of the suburb of Bucharest by the simplicity and sobriety of the architectural expression that gives it the look of a luxury residence, although the construction was done with a standard budget for a home with similar facilities and dimensions.
Text provided by the architects.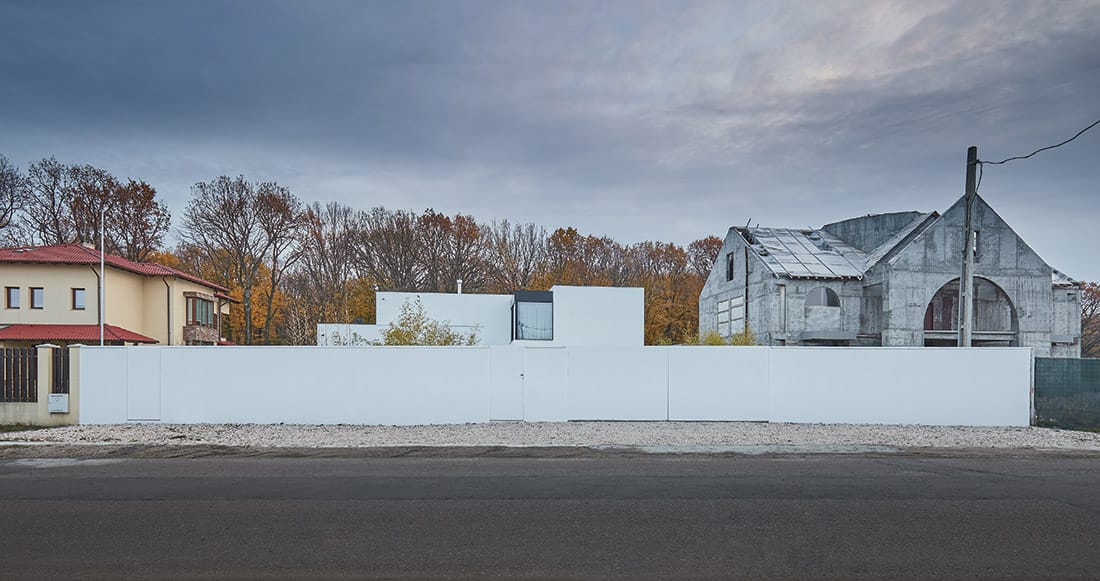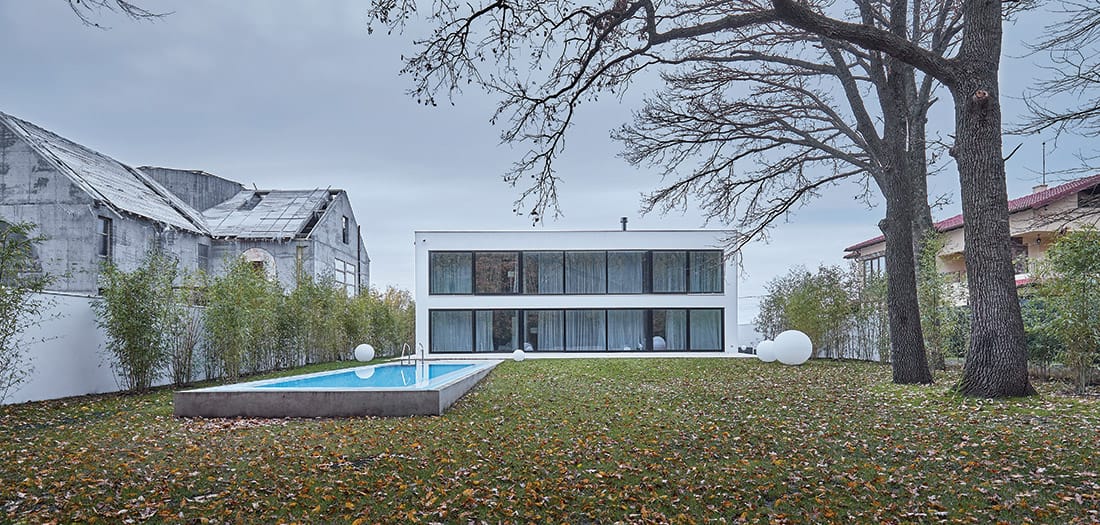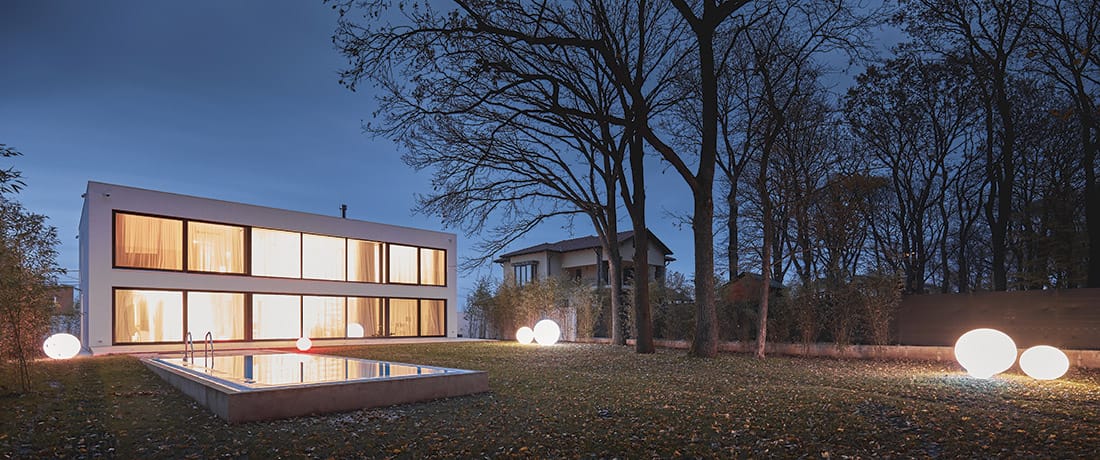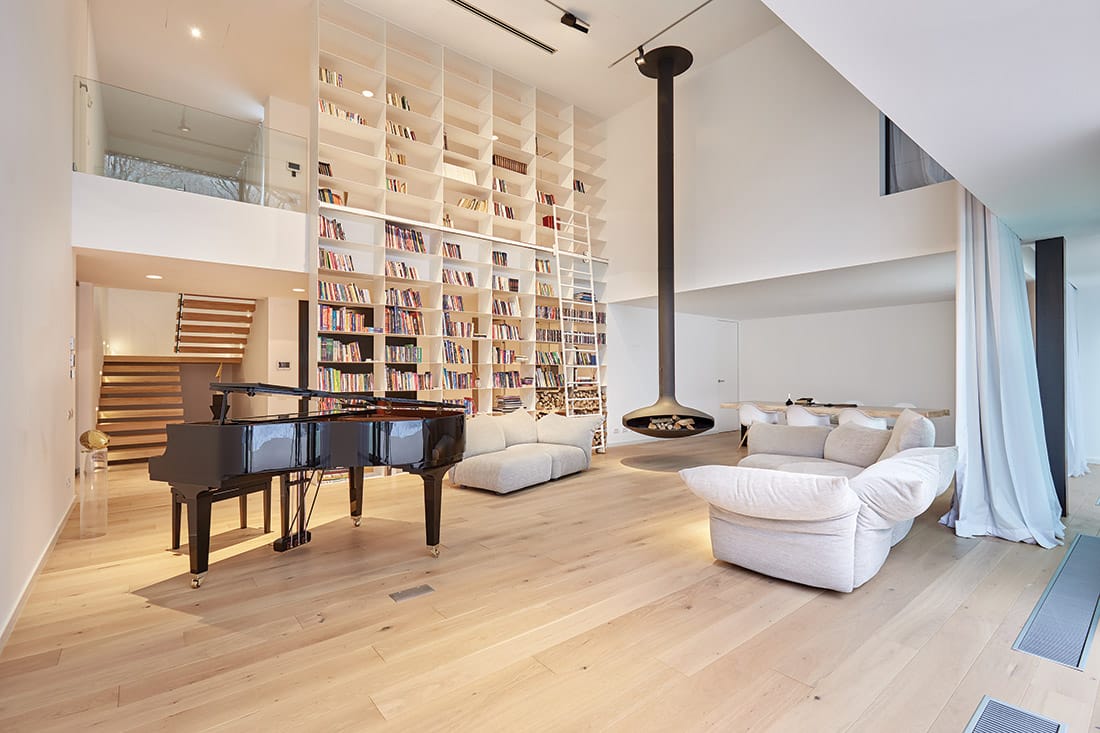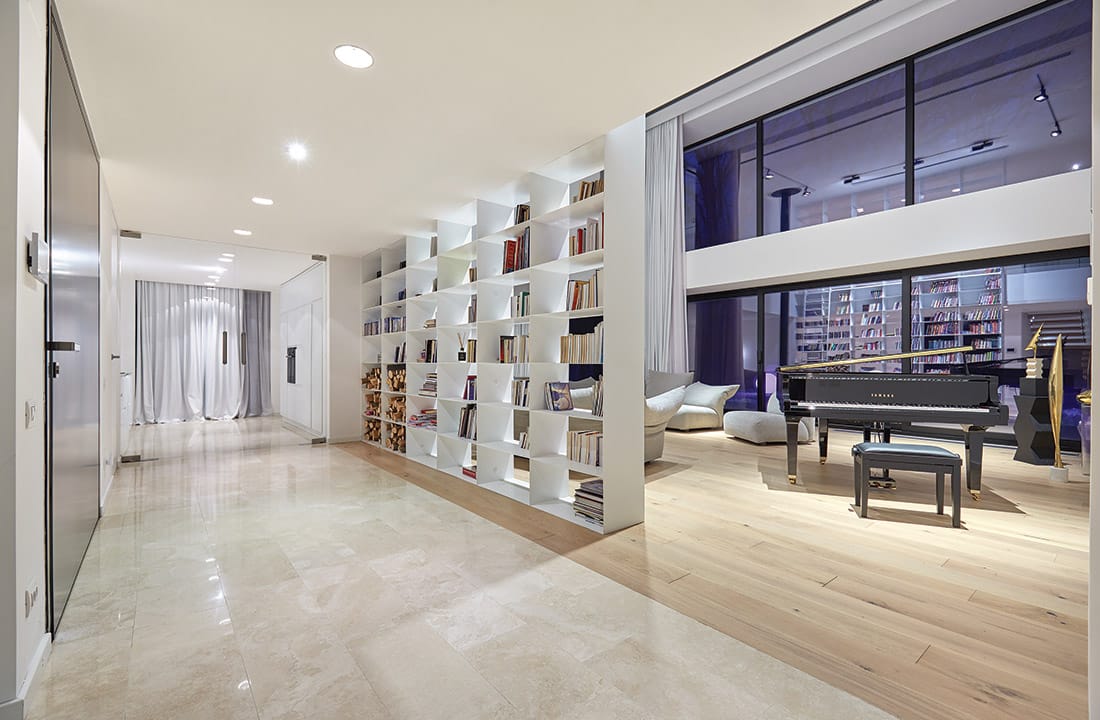 Credits
Architecture
DAAA (Dron and Ardelean Architects); Raul Ardelean, Simina Dron, Miruna Ardelean, Alexandru Apostol
Year of completion
2017
Location
Corbeanca, Romania
Area
Total area: 488 m2
Site area: 1108 m2
Photos
Arthur Tintu
Related posts
Powered by