Spiegelsaal was originally a pavilion at the end of the garden where the owners were organizing dancing parties. Of the whole building only Rotunda was preserved, where its new owners wanted to launch a coffee bar.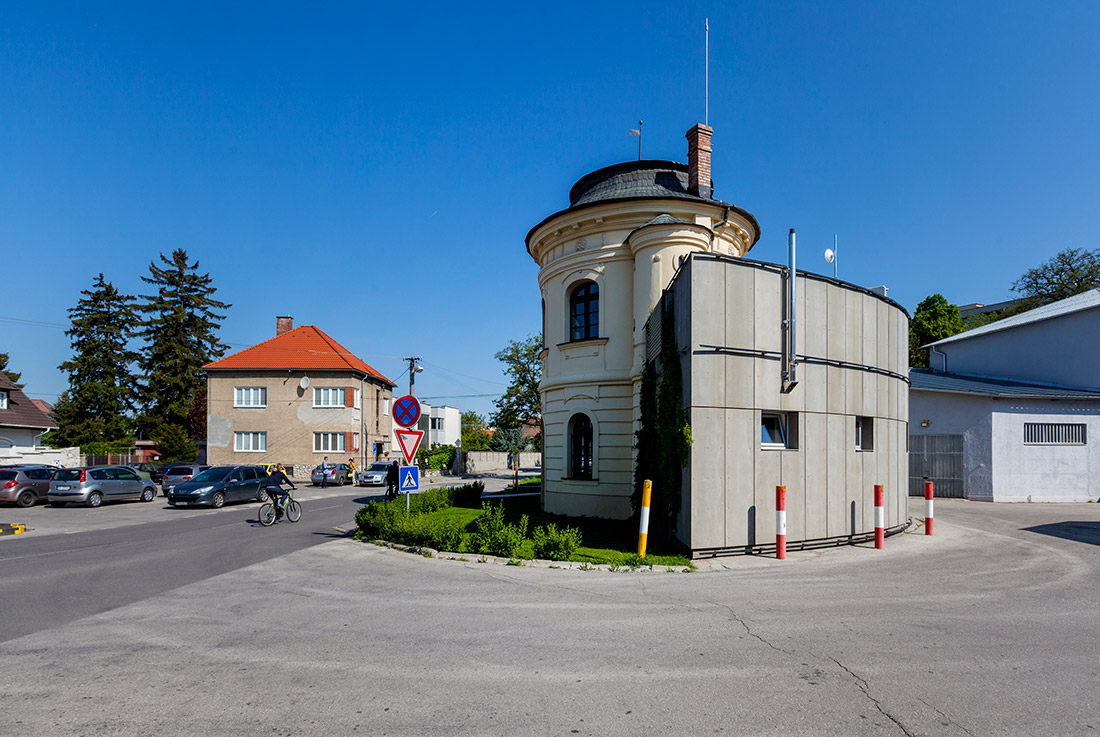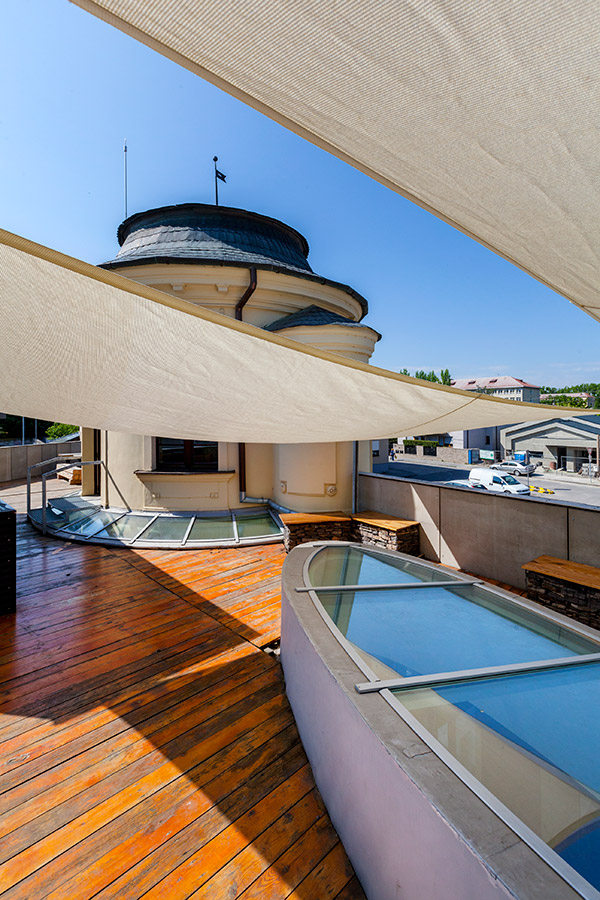 Concept is based on two ideas- original frescoes on the ground floor of the Rotunda and elliptical windows in the stairwell. Fresco with the theme of flowers on the grid, has influenced the fact that new facade of house will eventually disappear under the green on the new grid. Elliptical window has given rise to elliptical skylight, which connects the interior with the whole mass of the rotunda outside. Additional building fills the whole site area, its shape follows the contours of the site plan. There is a small skylight between the additional building and the rotunda.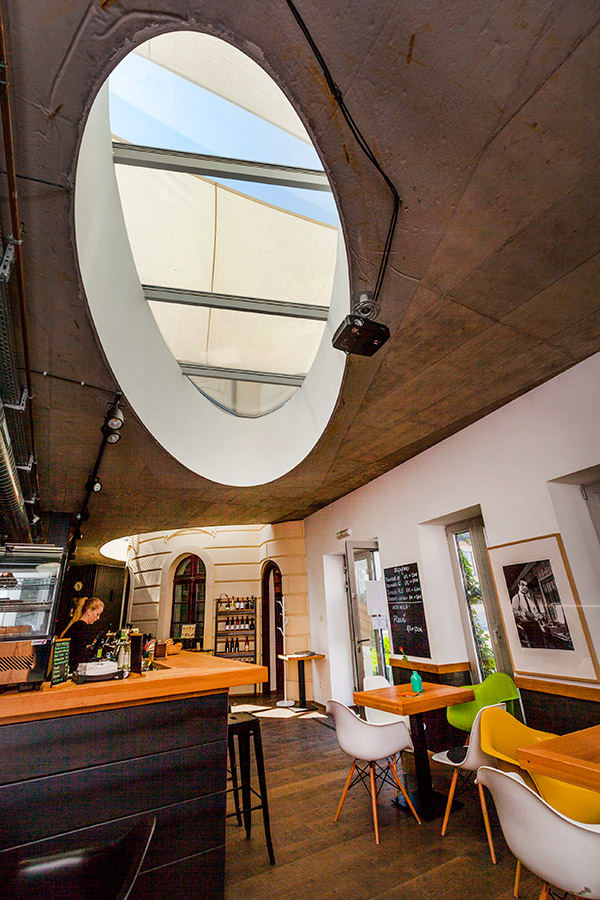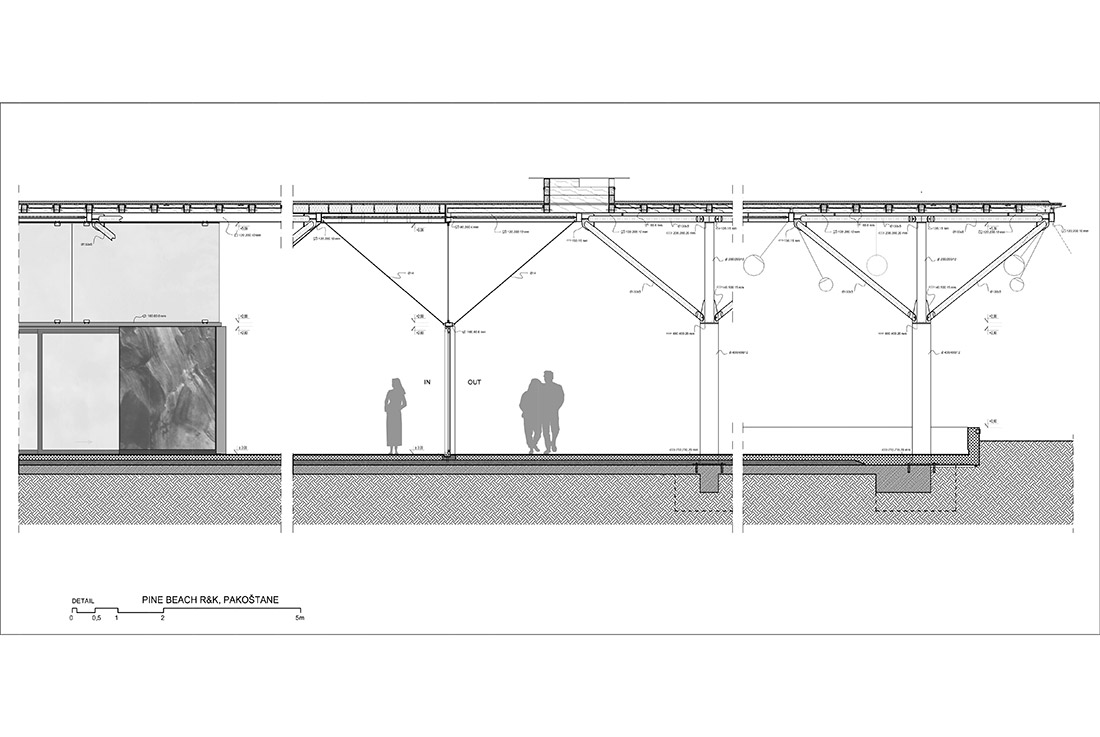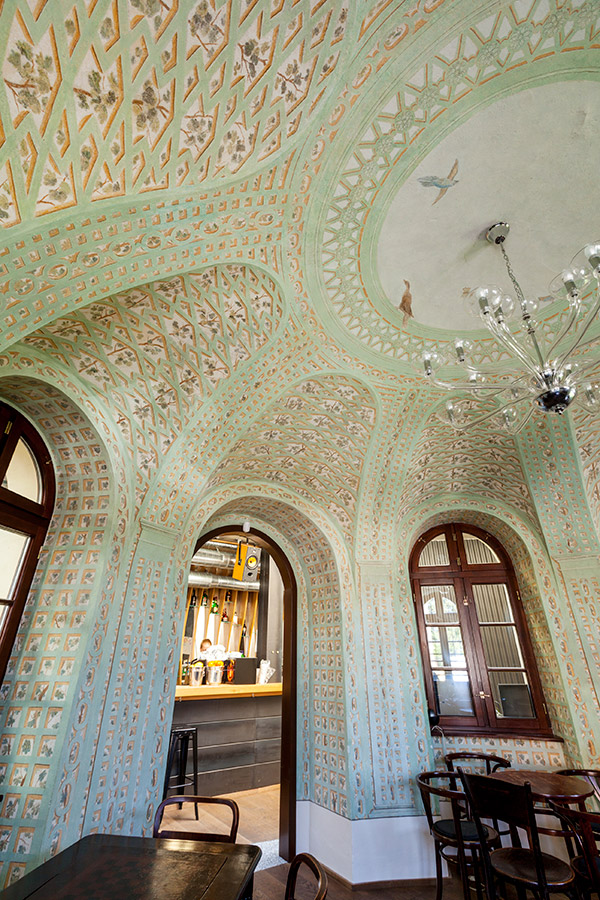 Roof terrace, offering comfortable seating, views of the surroundings and visual contact with the interior through large skylight, is available from the second floor of rotunda throught the original spindle-shaped staircases placed in cylindrical turret.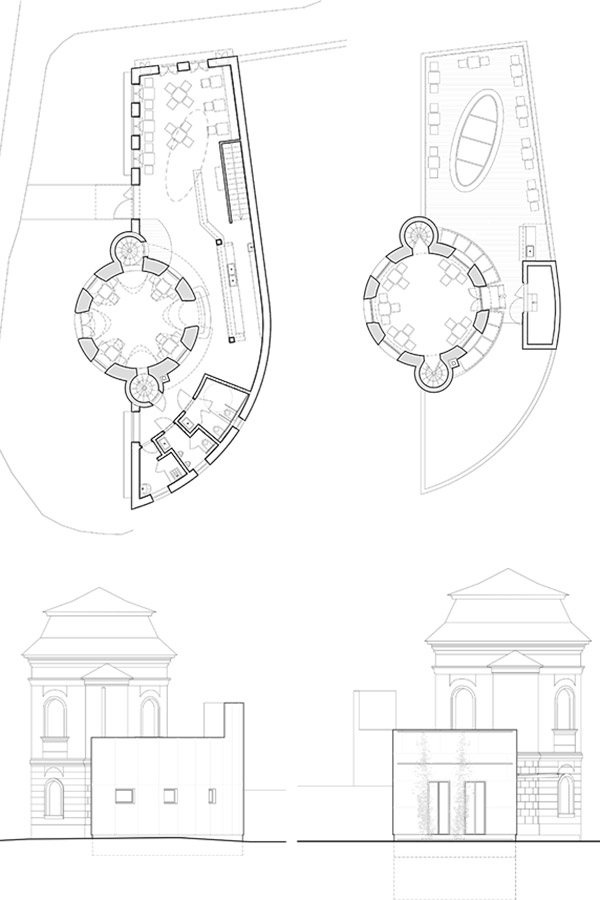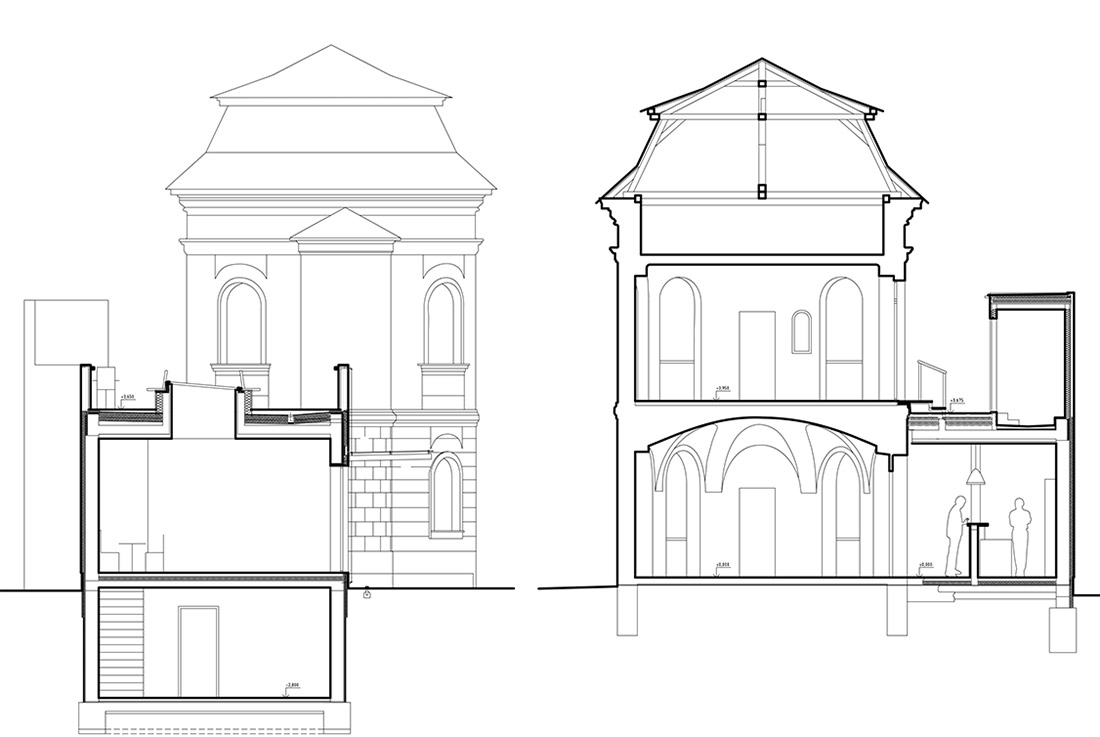 about BARAK architekti: The studio was founded in 1996 as an association of architects. The main protagonists were Viktor Šabík together with Tomáš Šebo. The place of work was in Bratislava and Nitra. Since 2004, when Slovakia joined the EU and was declared to follow the development of regions, BARAK architekti has been operating in Nitra. In 2005, the association was transformed to s.r.o. Viktor Šabík has been a court architect of the manor house in Mojmírovce since 1996. In 2004 the studio was selected for the European network project WONDERLAND – traveling exhibition in 9 European countries. The working method of the studio is to investigate "Genia loci" in the processing of each order and discourse on the topic of critical architecture.