Some Place Studio has designed a new office headquarters bridging the need for focused work with ample communal spaces fostering exchange and chance encounters.
At the heart of the project sits a light flooded atrium surrounded by private offices. The atrium is bisected by a sculptural stair, connecting the levels and creating a social condenser. To amplify the connection between levels, the floorplates are changing their outlines, producing overhangs, balconies and unexpected vistas.
The lobby space at the bottom greets visitors with a round desk and a centrally located cafe. Through a small cut in the floorplate, visitors enter the 'market', a large plaza on the first floor which becomes the starting point to access all office spaces. The facade is designed to allow for maximum flexibility on the interior and the equitable office structure, where all offices have similar window sizes.
The architectural language takes cues from the machines that the company is building, creating moments suggesting rotating cylindrical shapes and repetitive machinic movements. Combining a metallic, cold color palette, clear cut and precise corners with cylindrical and rotational shapes, creates a building in itself reminiscent of a large machine.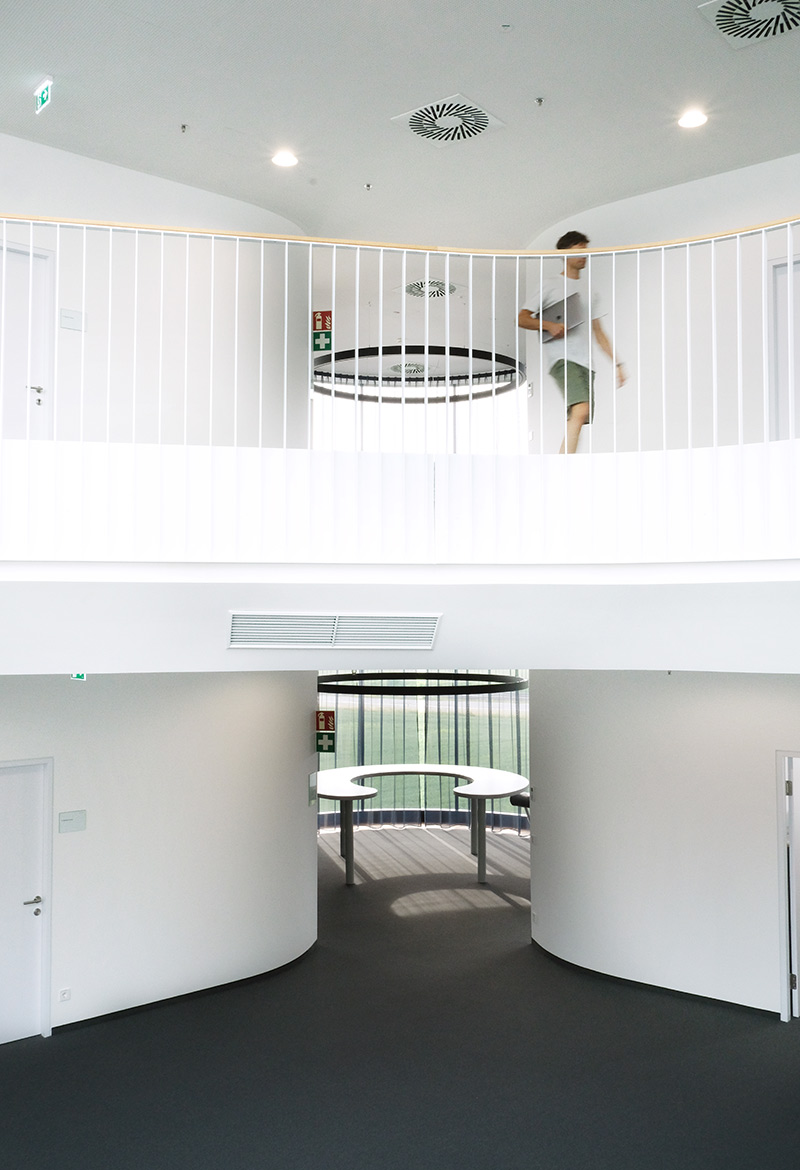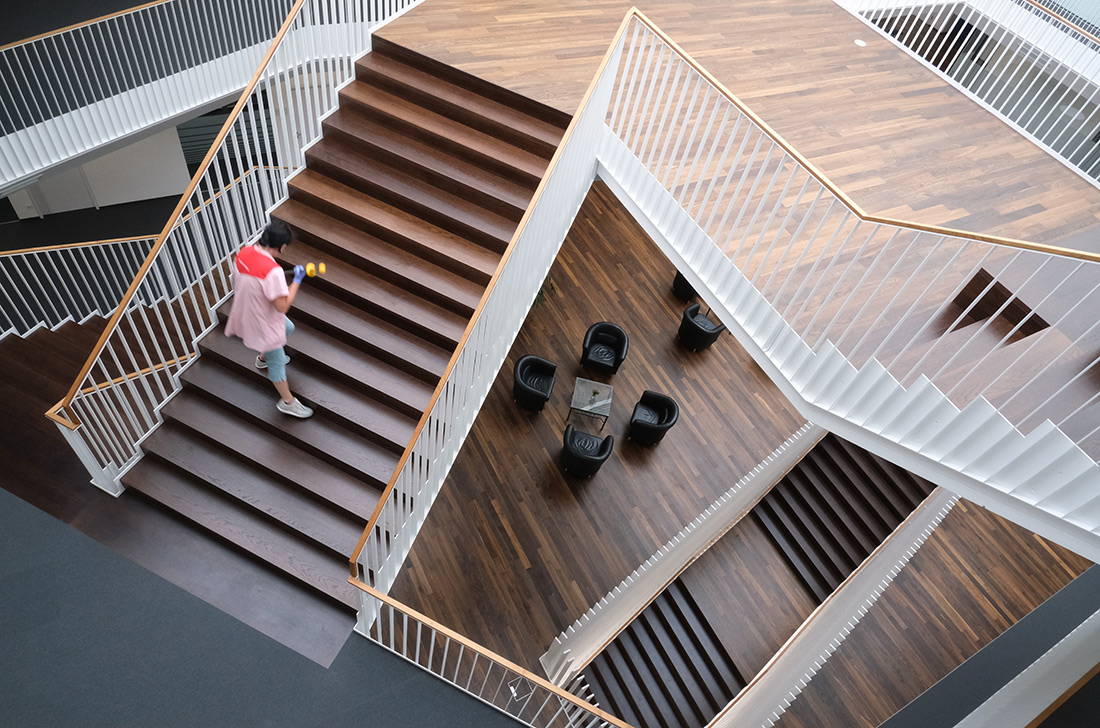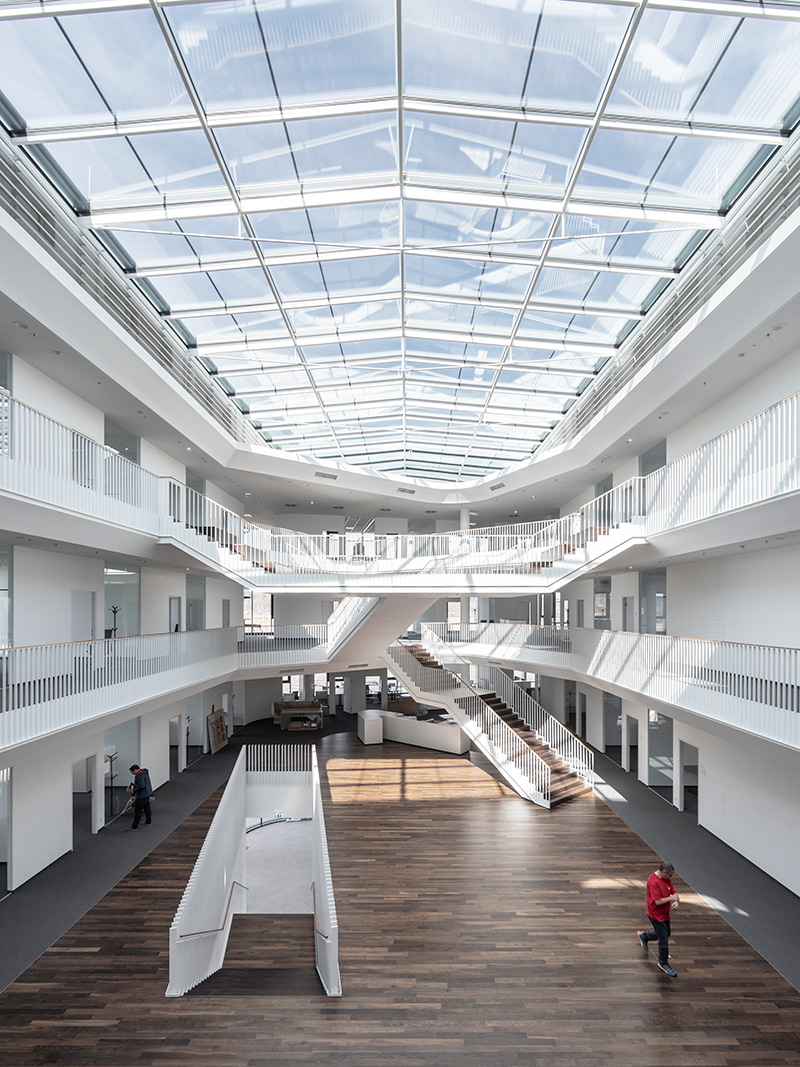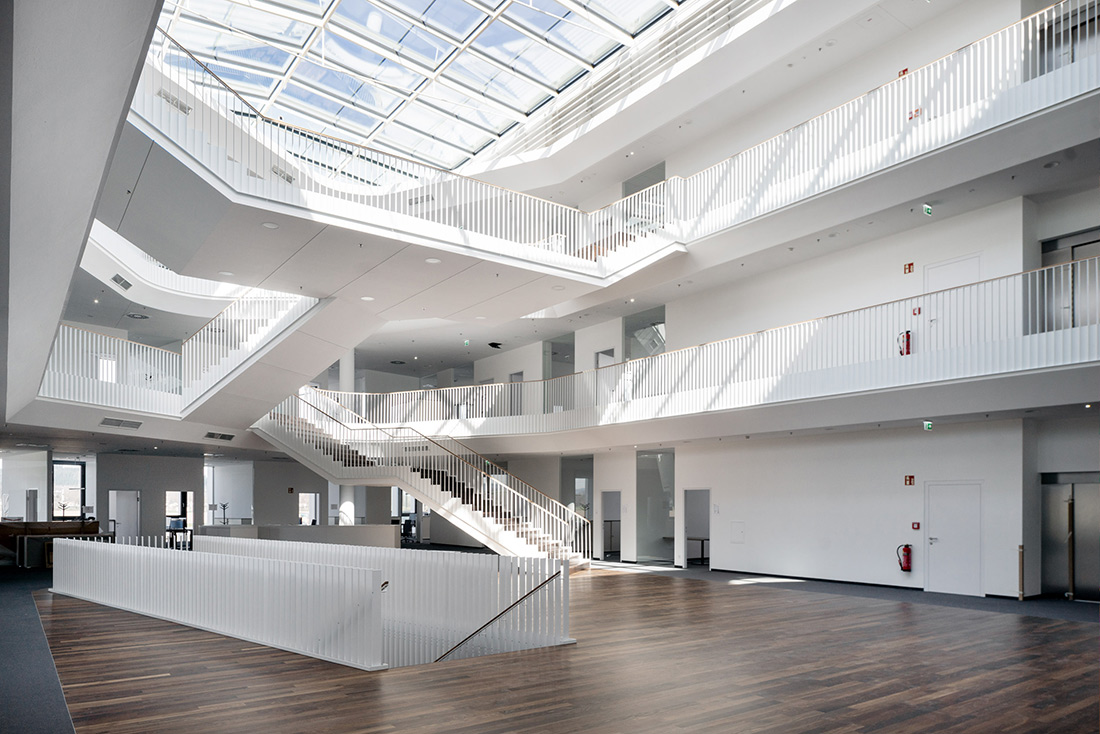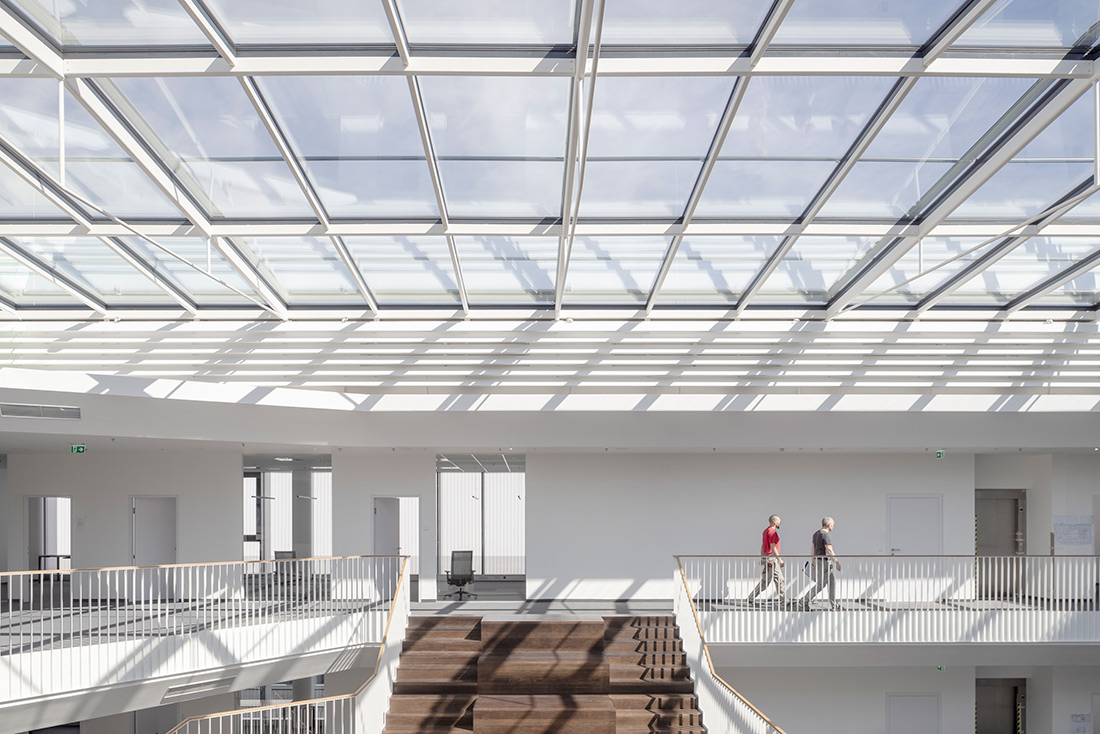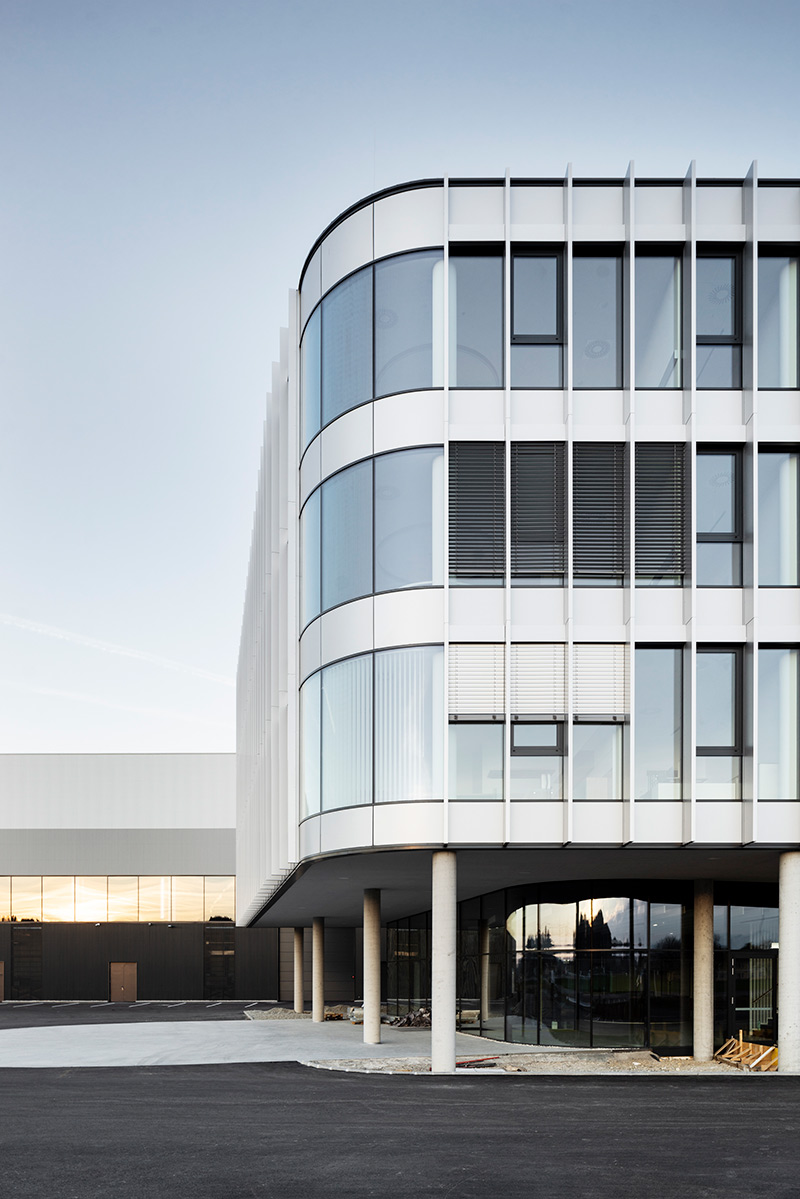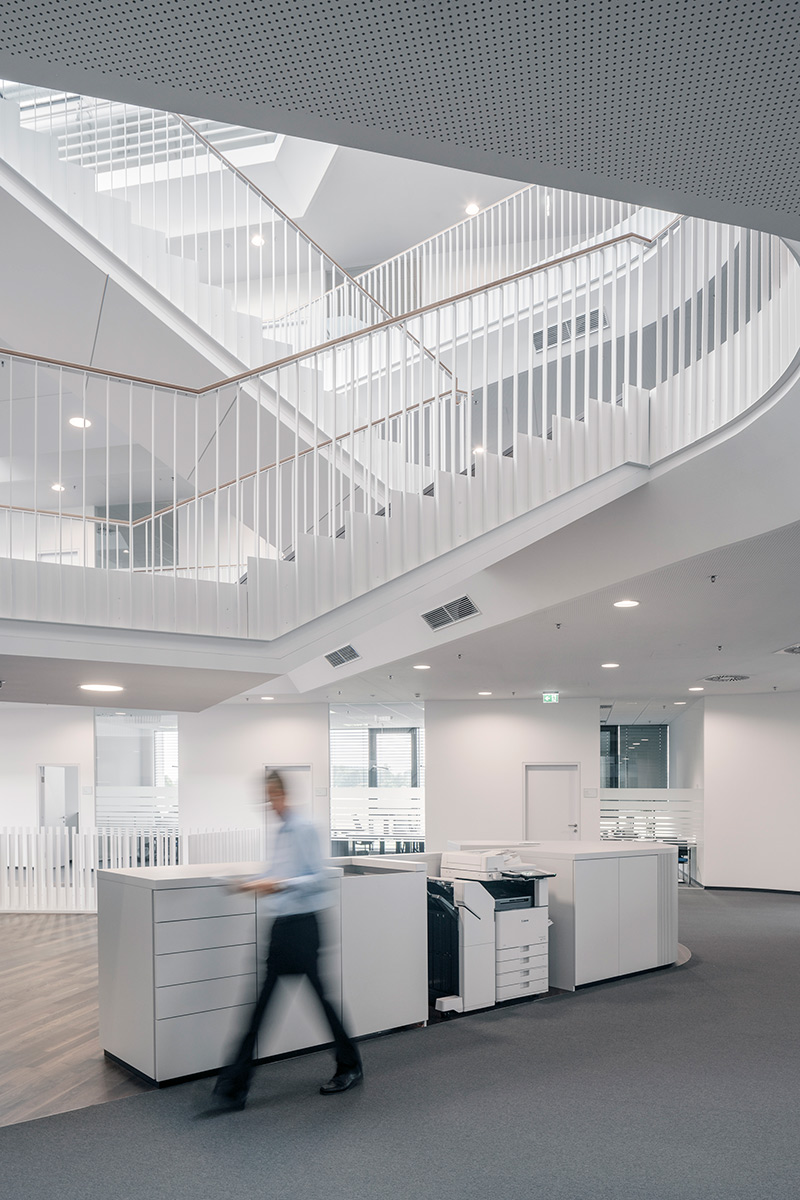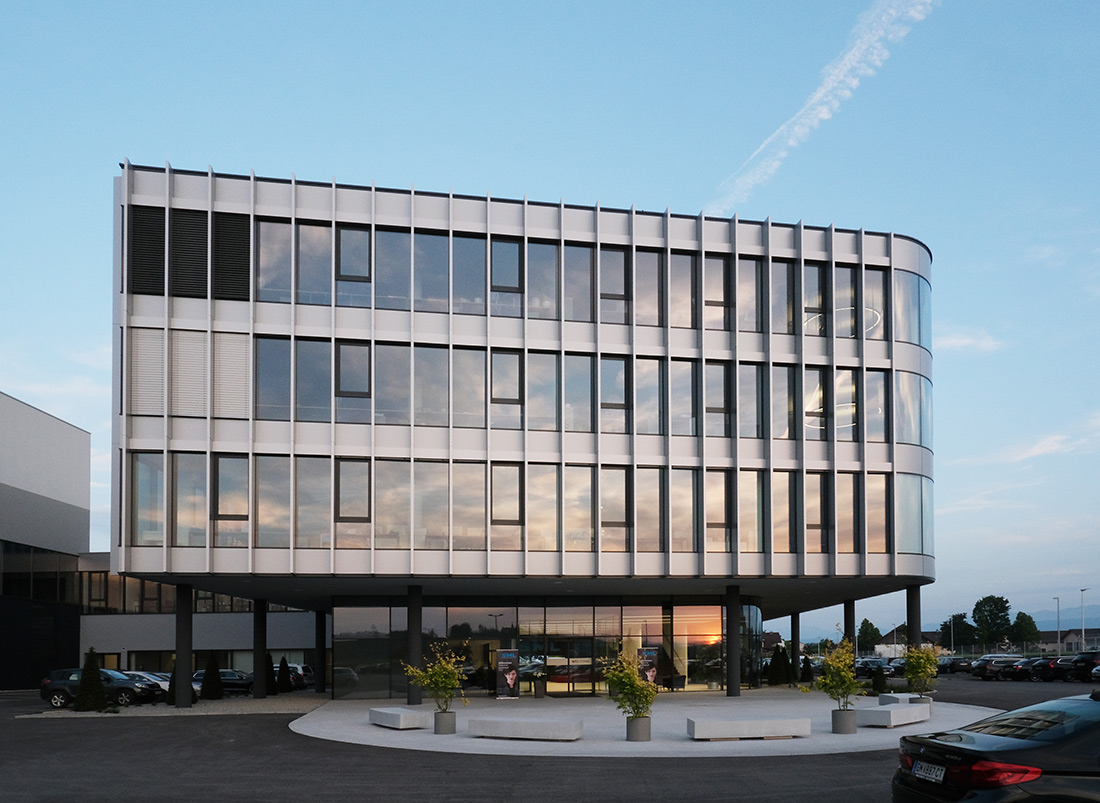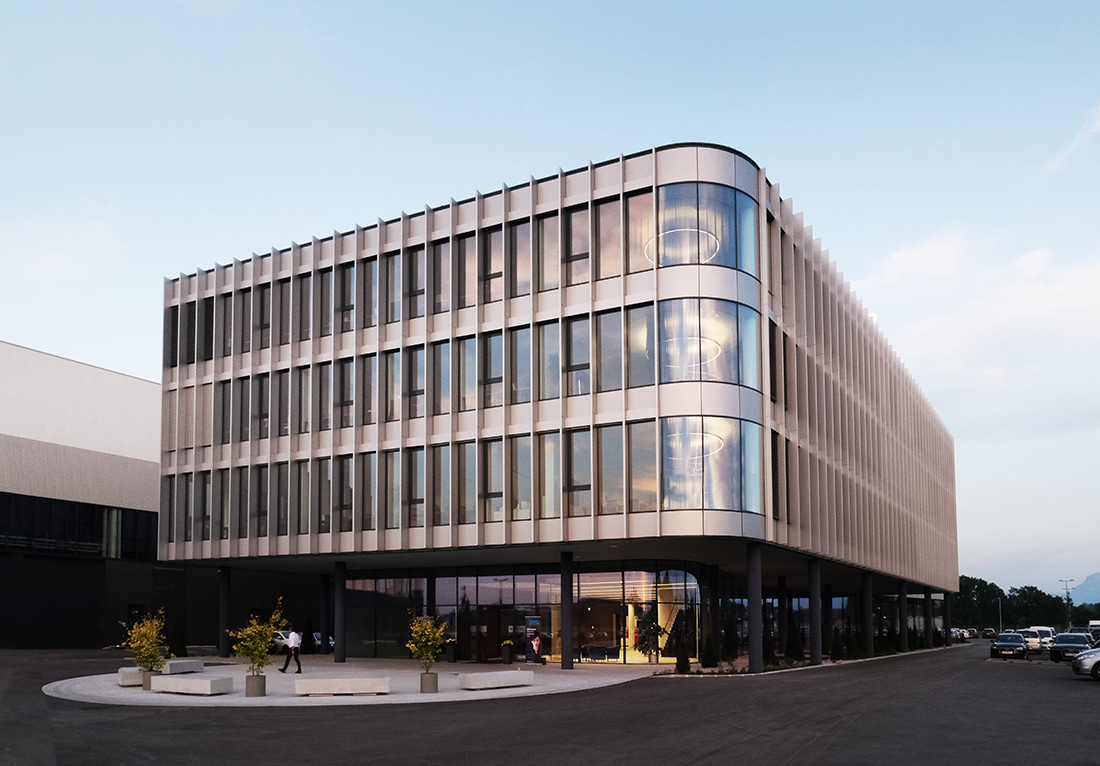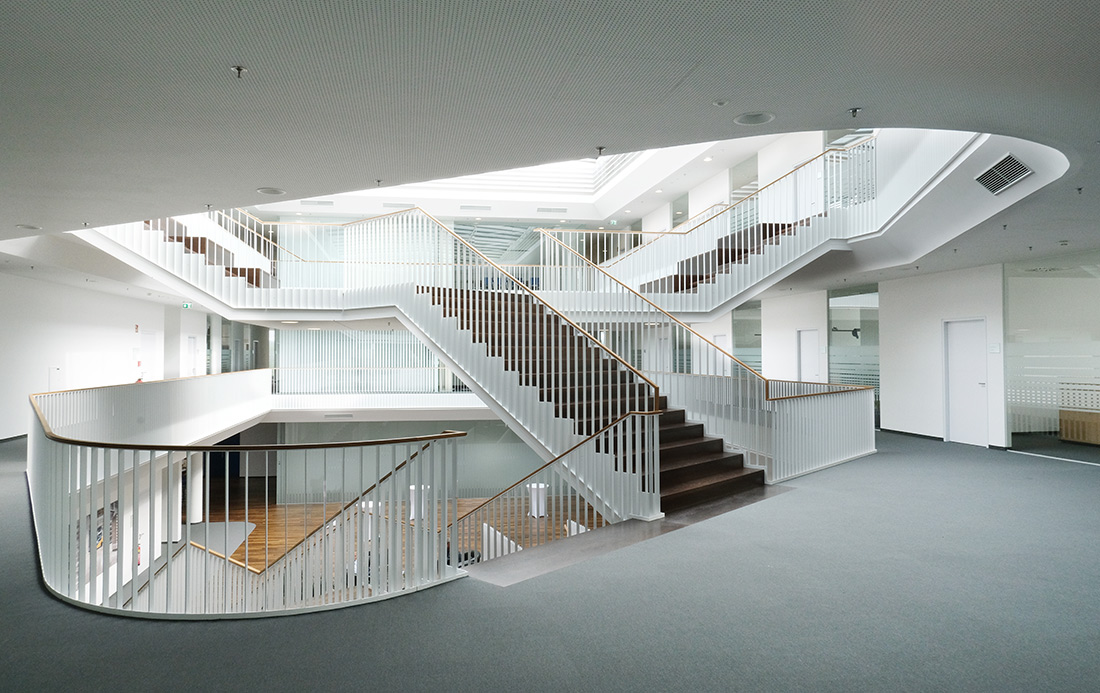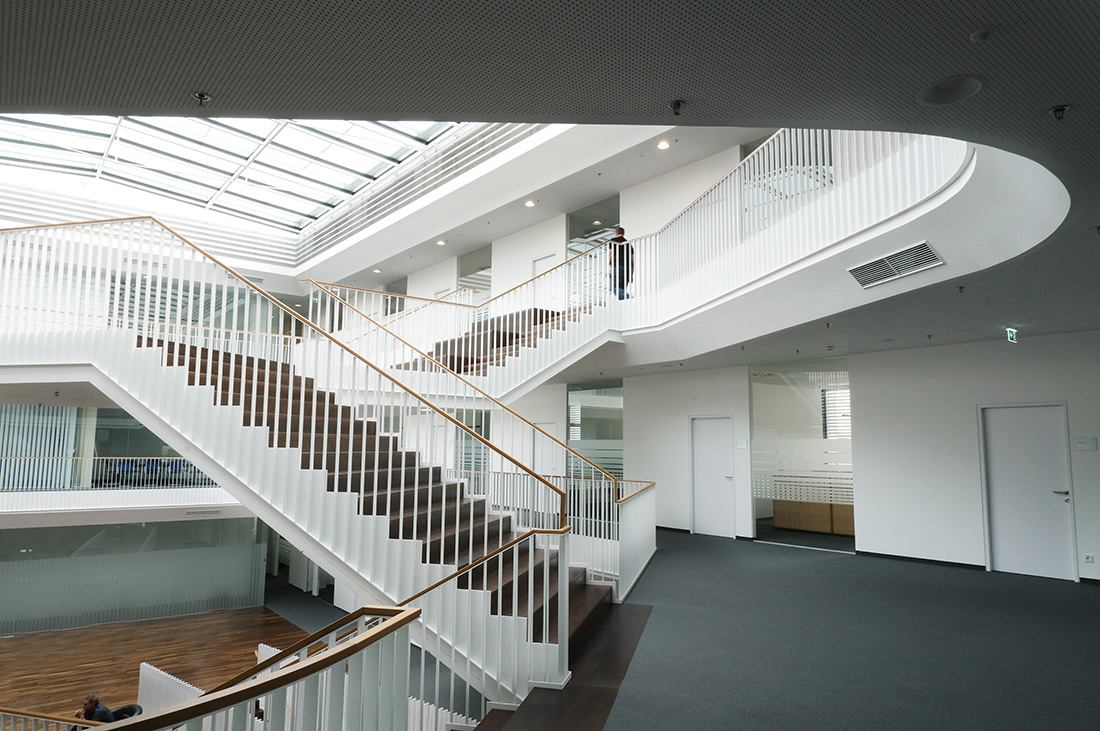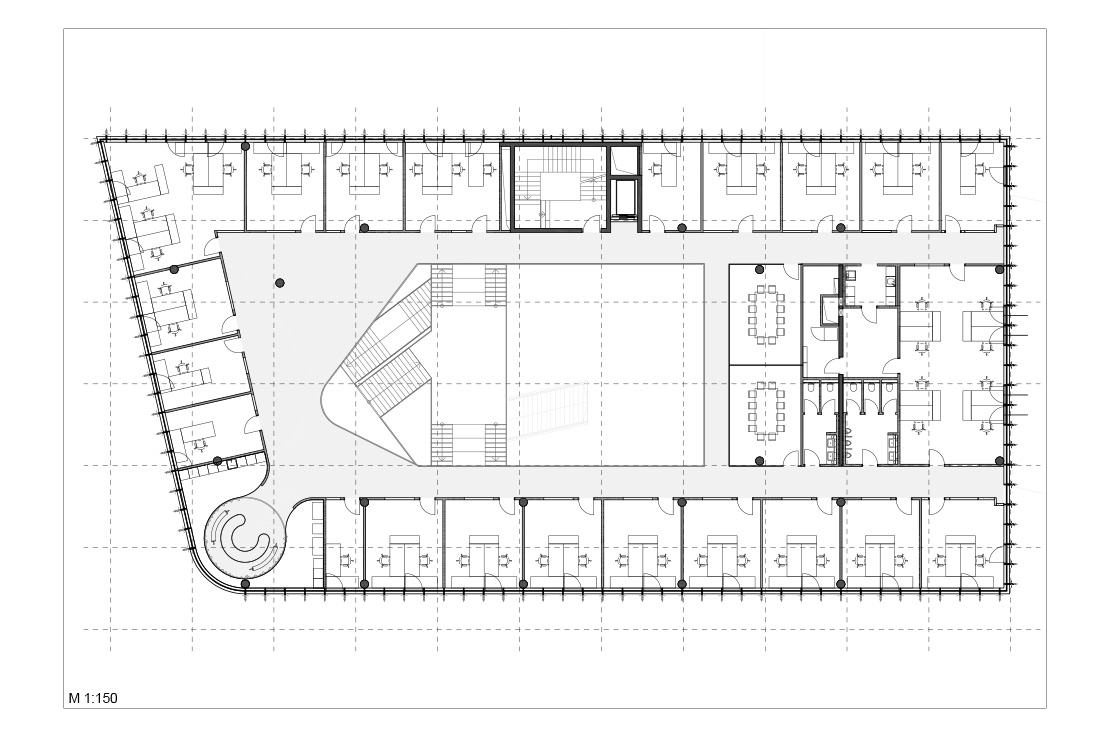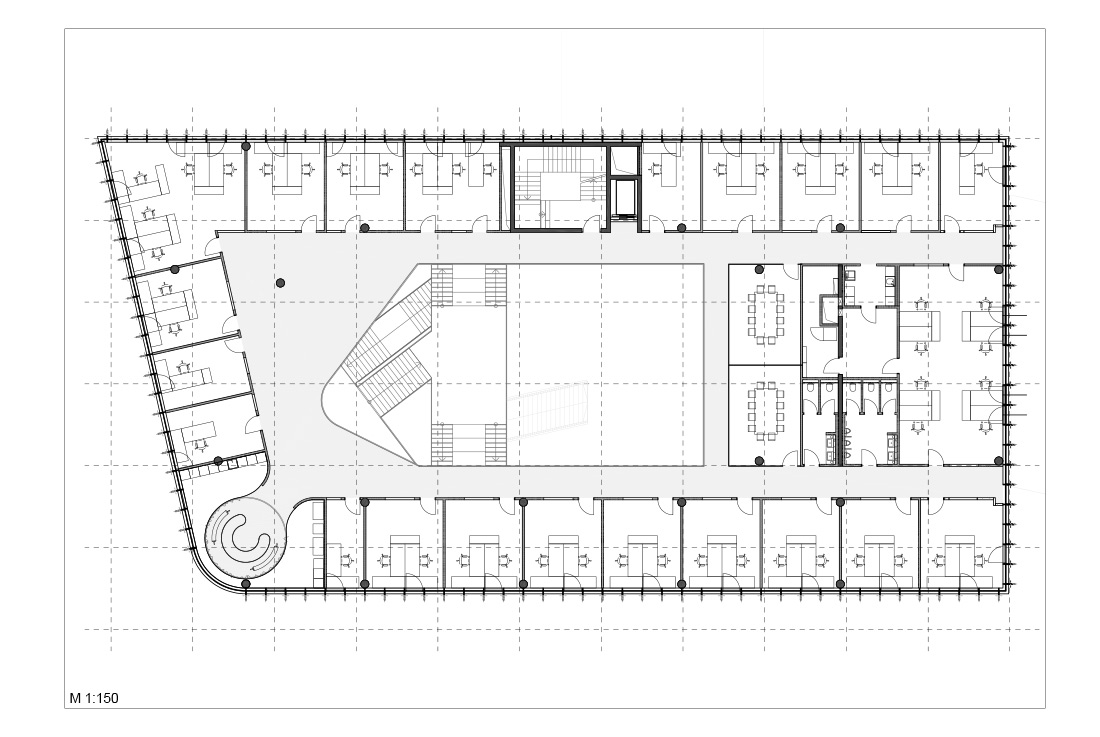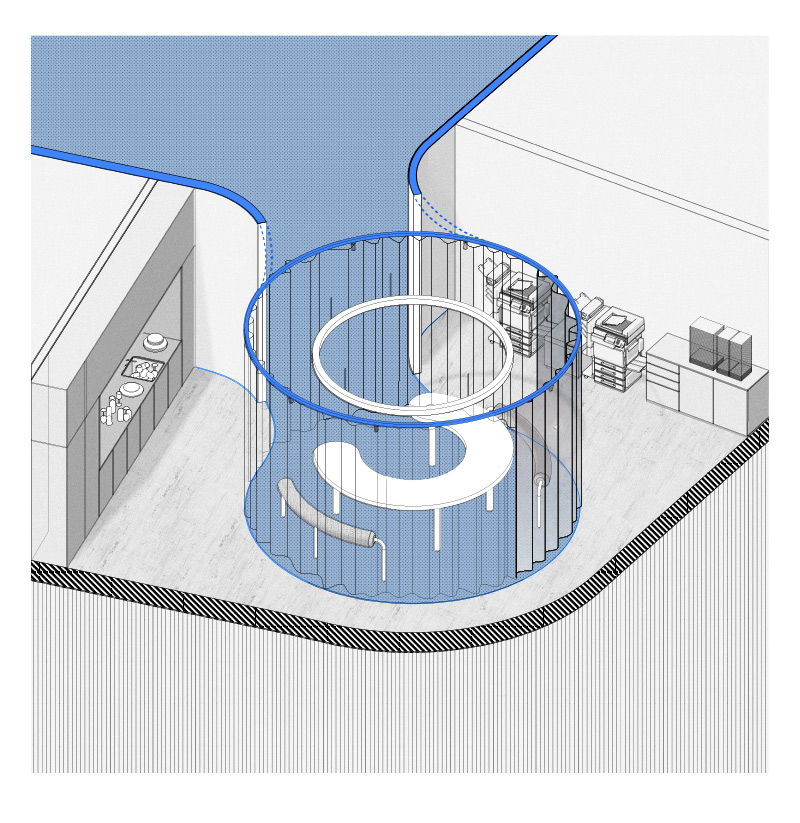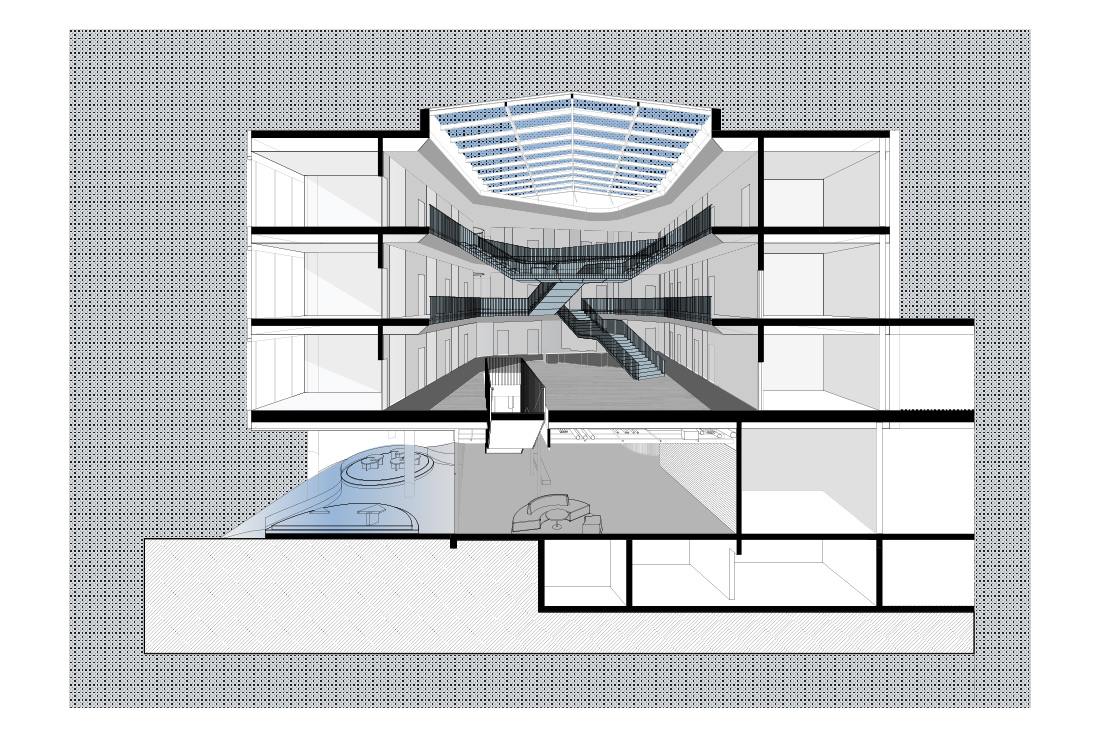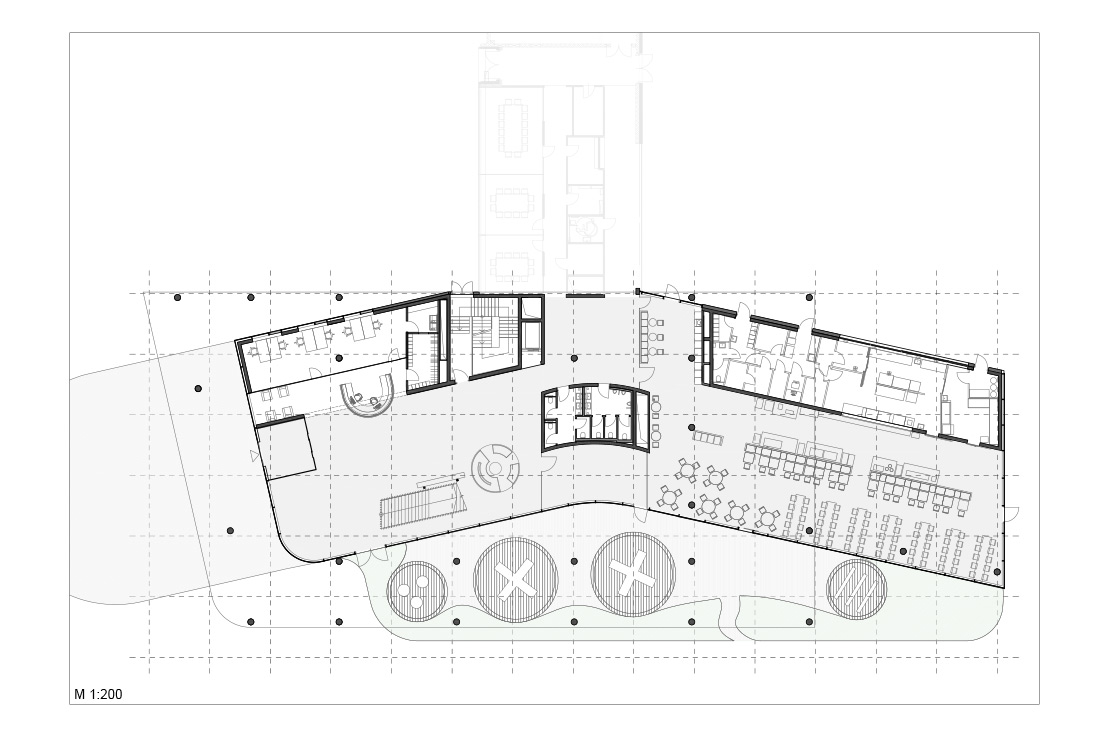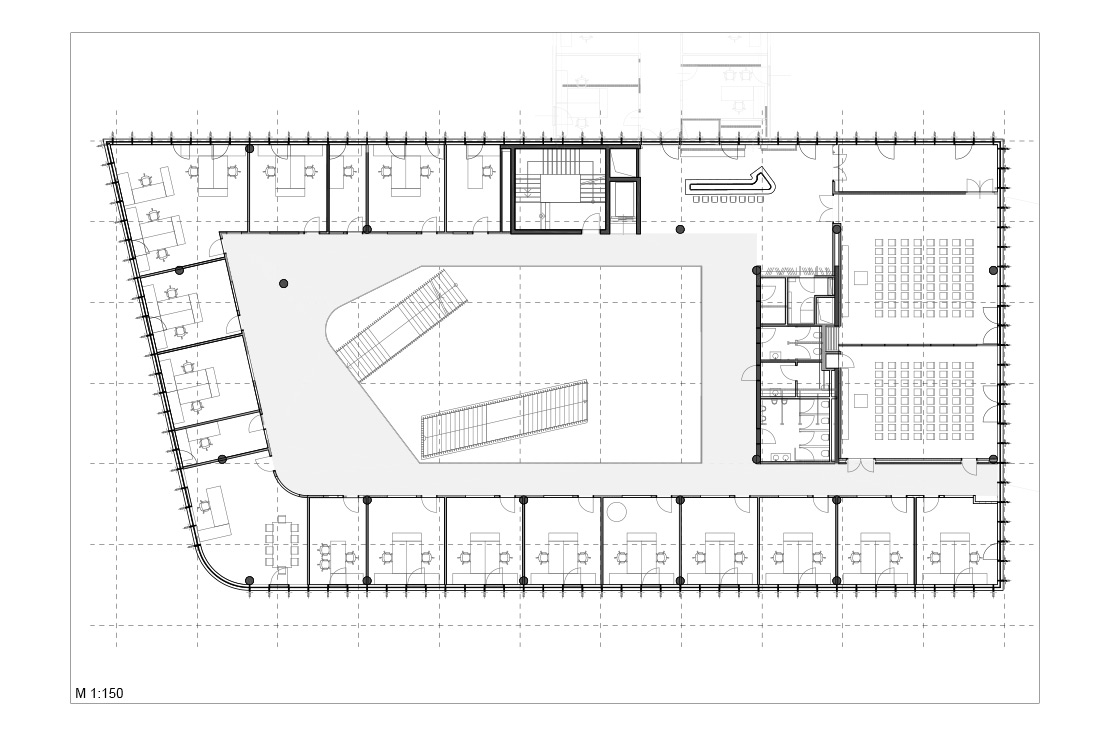 Credits
Architecture
Lead Architects: Some Place Studio; Bika Rebek, Daniel Prost
Team Some Place Studio: Georgios Albanis, Noemi Polo, Viki Sandor, Matt Choot, Klemens Sitzmann, Pam Anantrungroj, Tim Daniel Battelino
Executing Architects: Benesch Stögmüller Architekten
Client
SML Maschinengesellschaft mbH
Year of completion
2019
Location
Redlham, Austria
Gross Built Area
5.880 m2
Photos
Some Place Studio; Simon Oberhofer
Related posts
Powered by