Wine is alpha and omega of every winery. It is the most important and amazing thing that winemakers under the Pálava Hills have and what they put their hearts into. We wanted every visitor of Skoupil Winery to understand this and to keep the wine in a direct sight. The scenography of the space combines tradition, firm principles, the experience of contemporary gastronomy with the art and comfort expected in a family winery. The hills of Pálava around the winery, solid wood and iconic graphics in interior add emotion to the space. The round crystal wine shop gives a touch of uniqueness.
The redesign of the lobby was based on minimal interventions in existing structures and spatial elements. Everything, even the wine, is not born fast and in one take. It takes time. The resulting premises now offer an entrance hall with a reception and tasting areas with a seating area and a large, refrigerated wine cellar. The premises were painted with a traditional roller using the partial varnish method. Oak wood and modern digital printing technology were used to produce furniture. The artistic rendering of the Pálava Hills is made of hanging glowing wine bottles.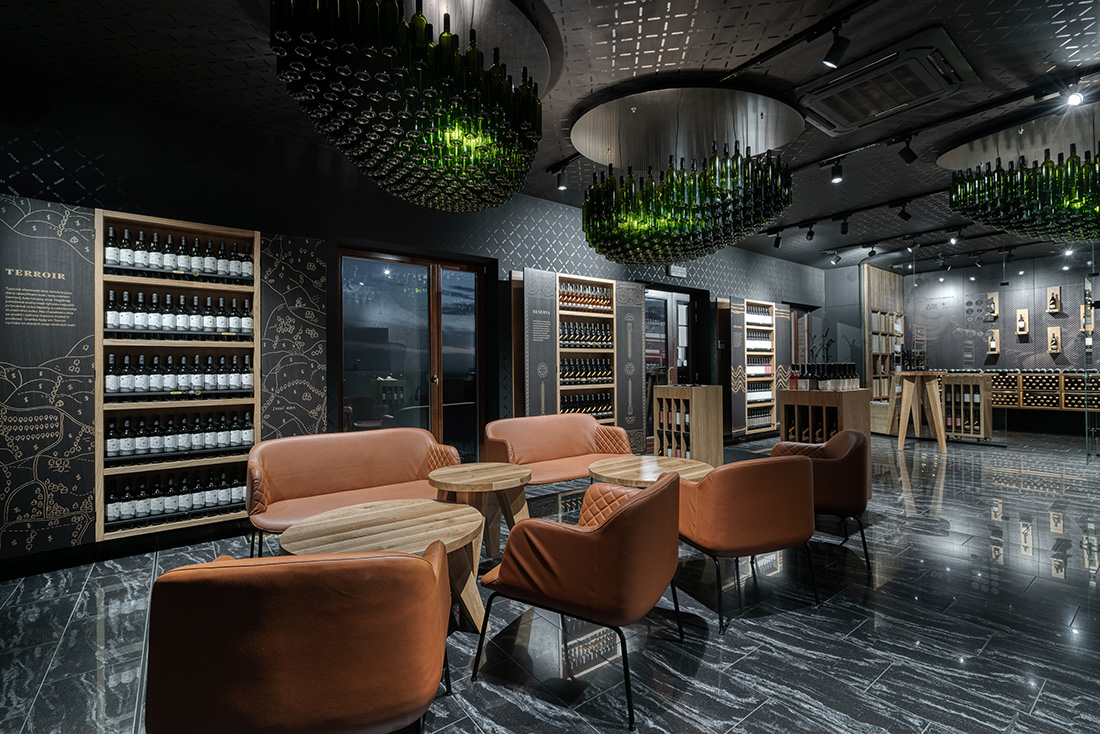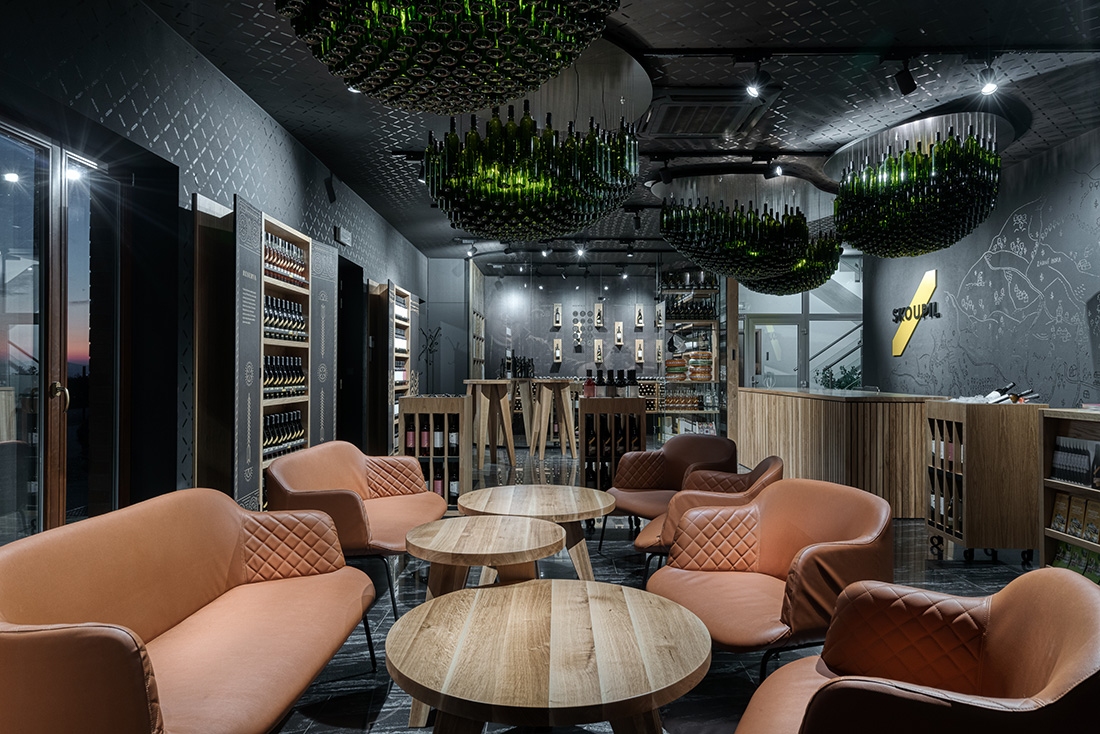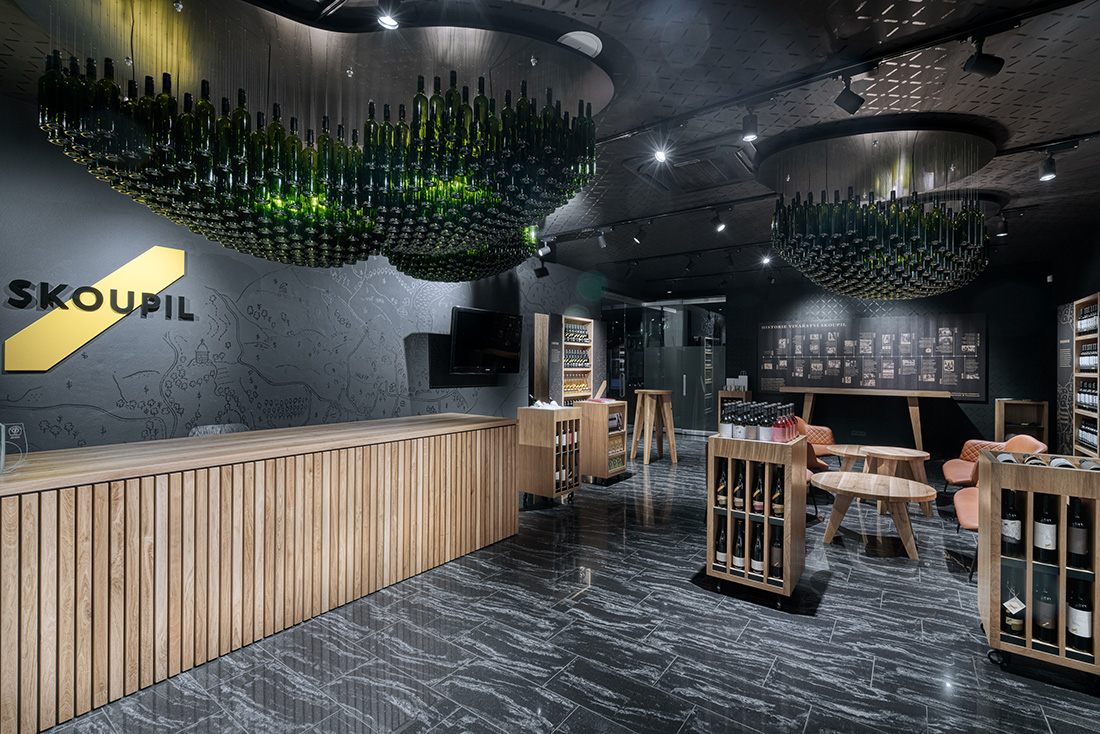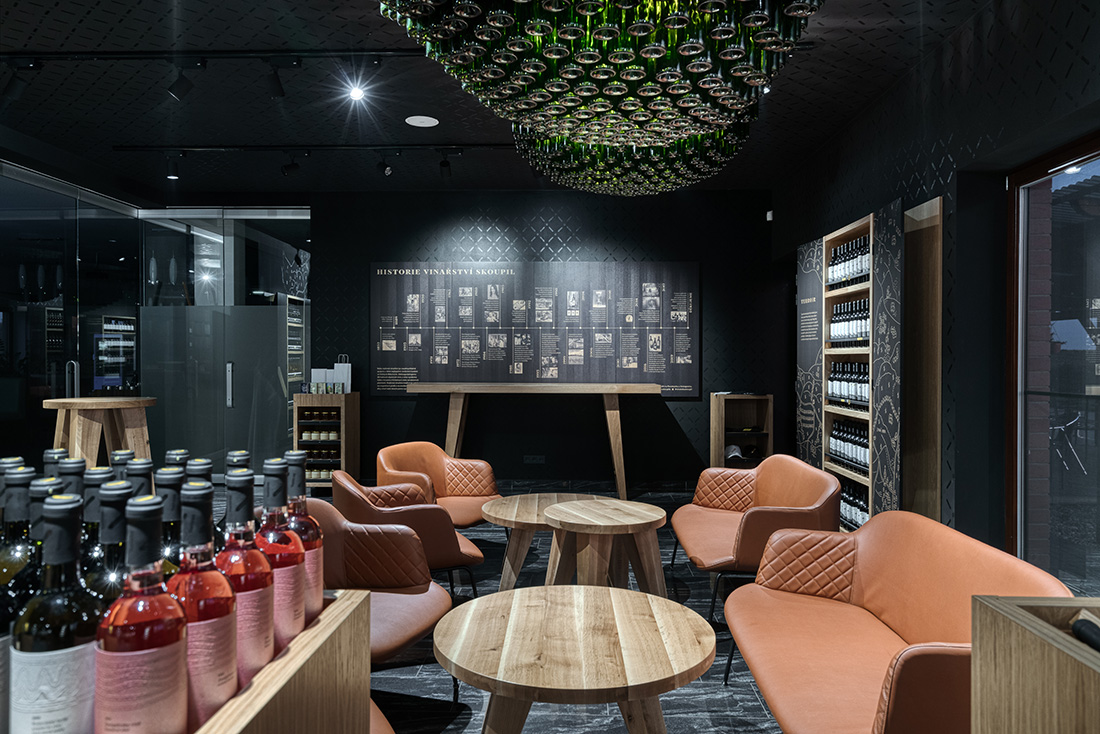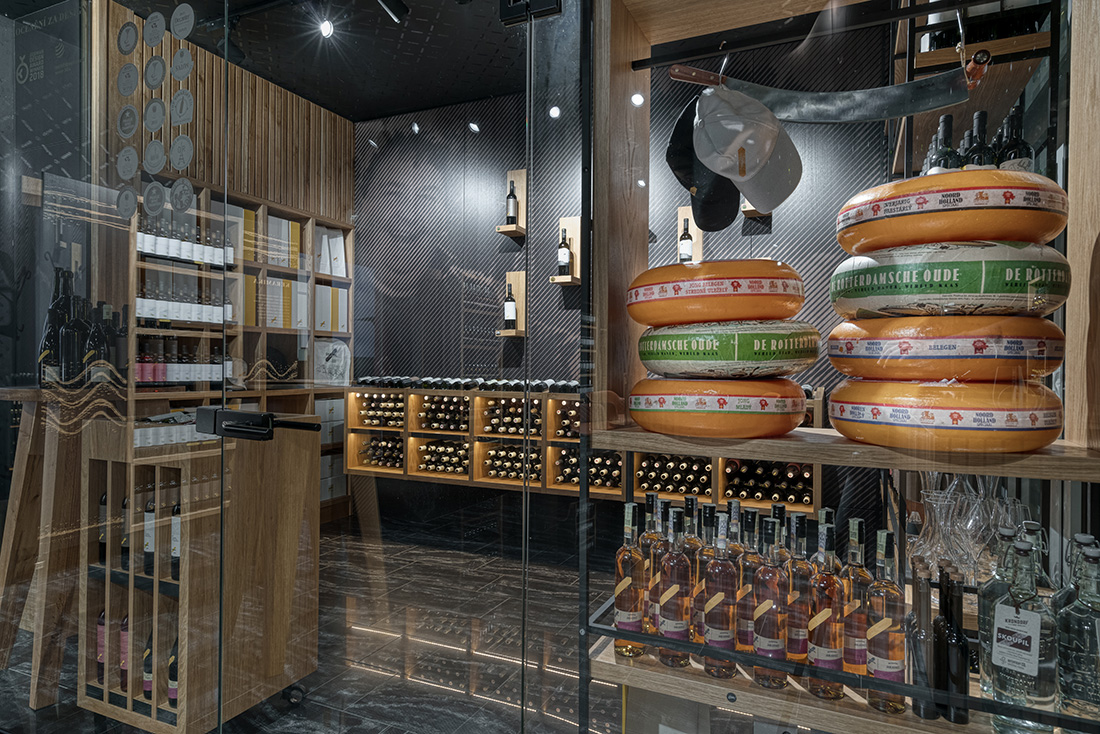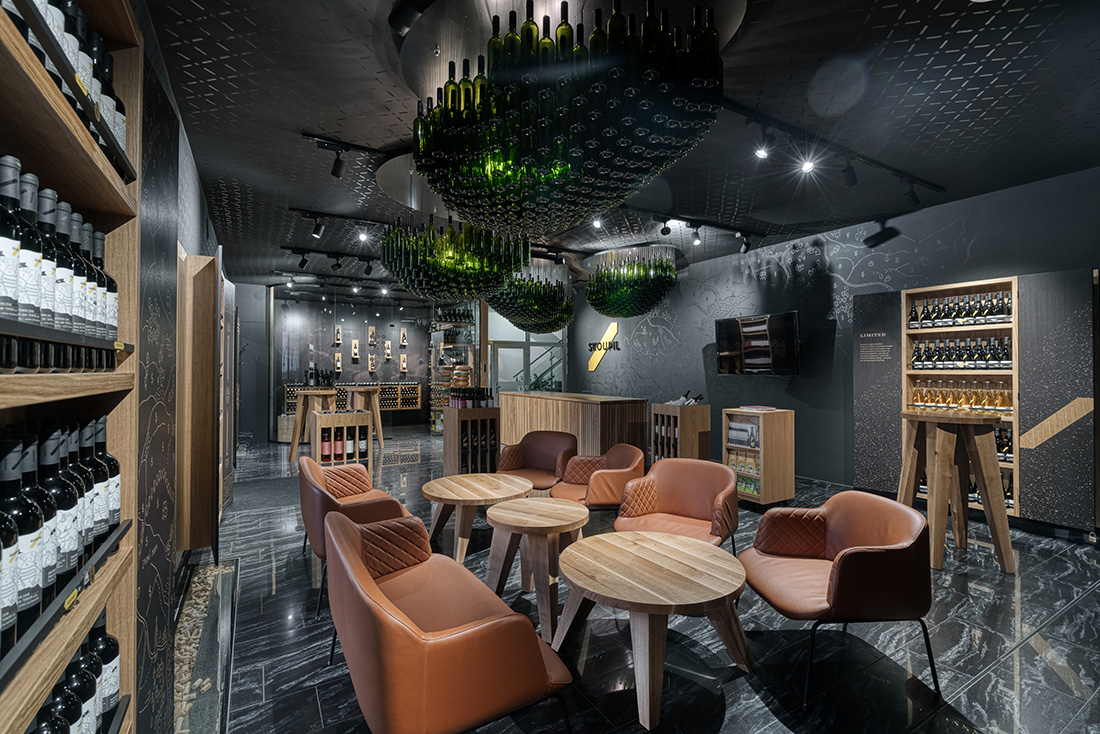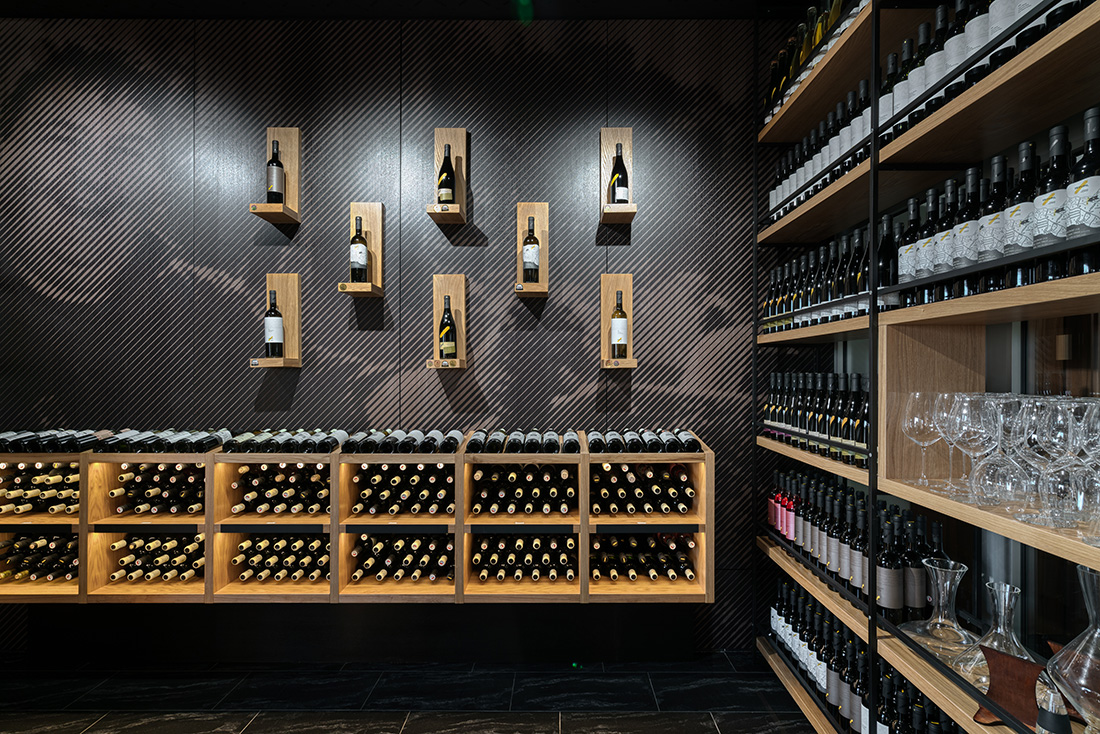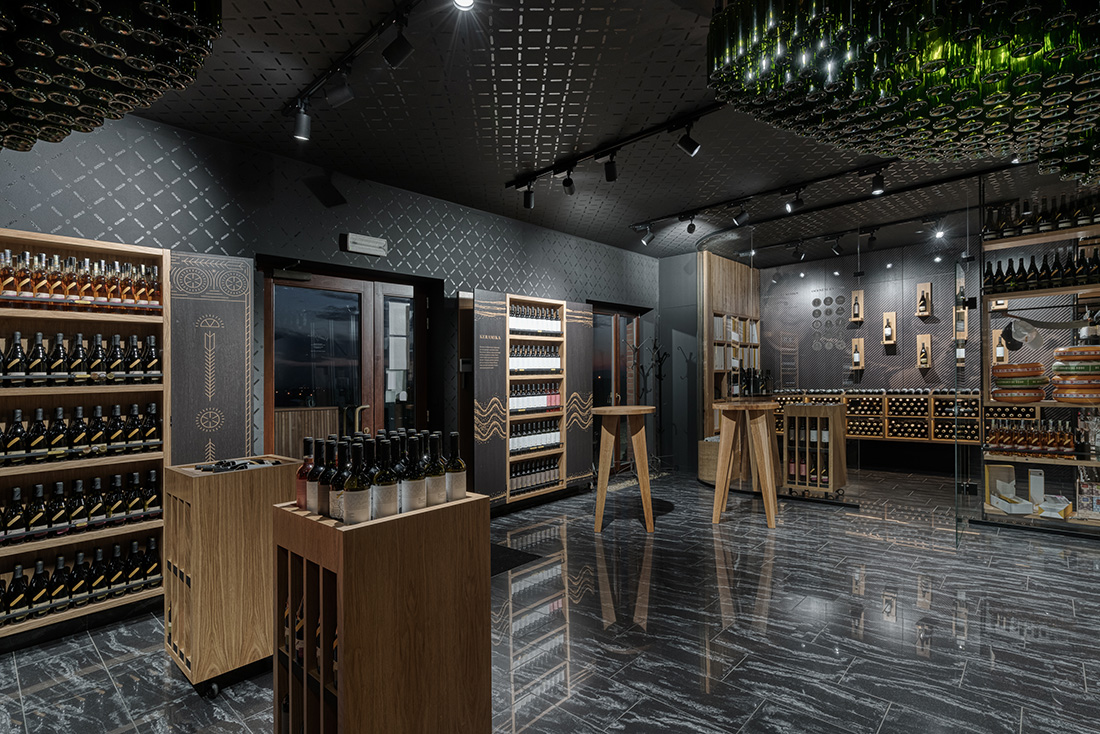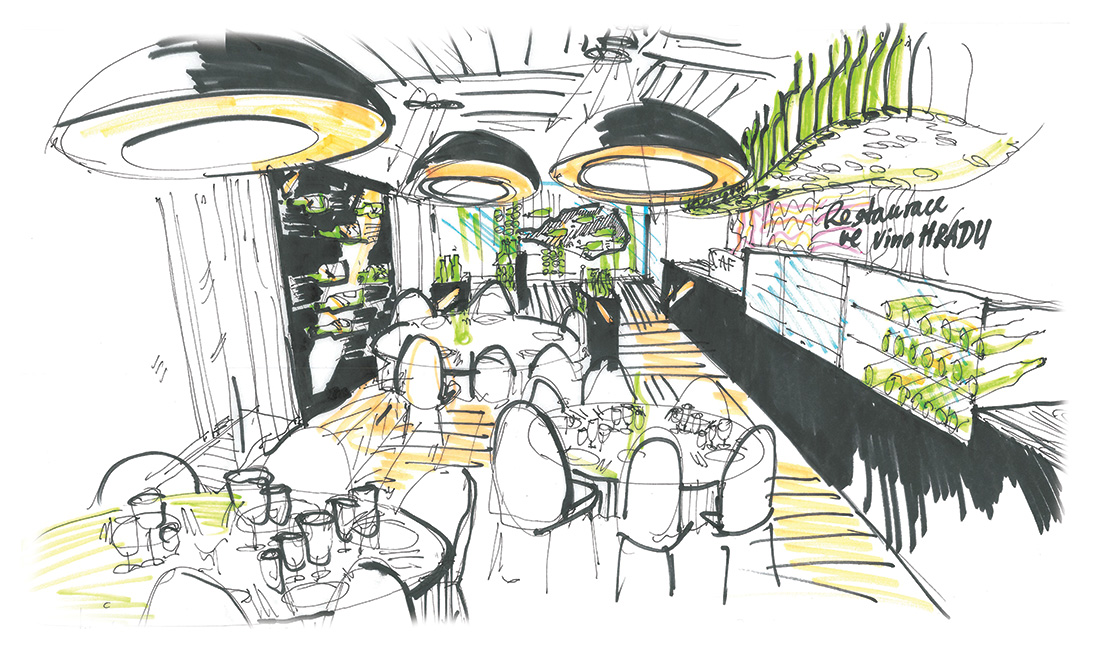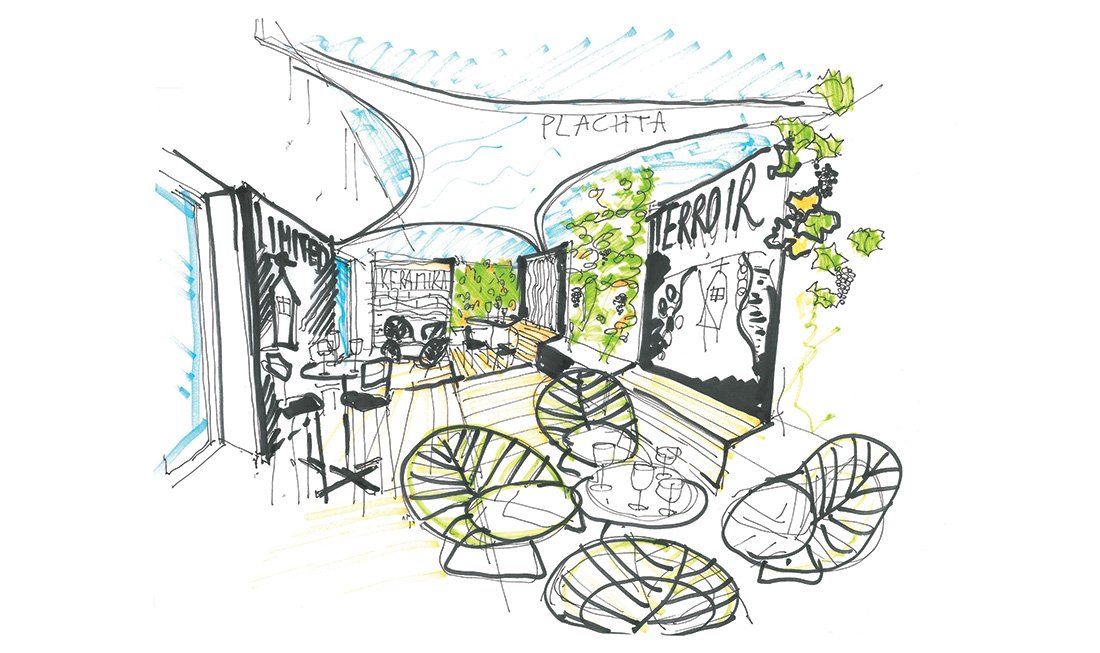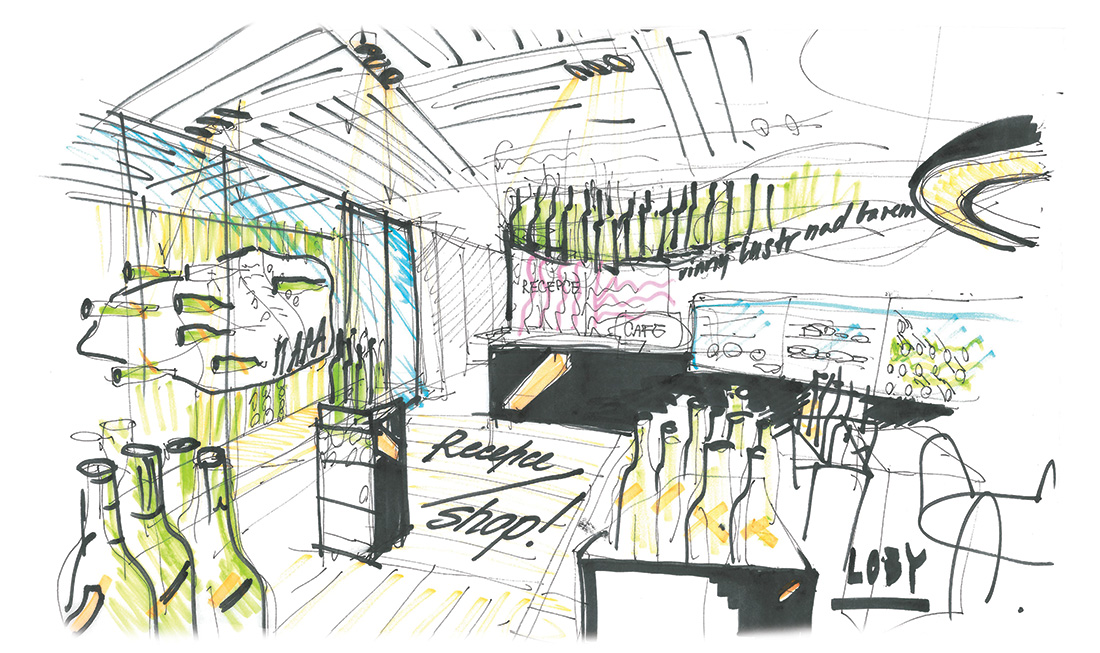 Credits
Authors
HUA HUA Architects; Vaclav Kocian
Graphic design
David Geč s.r.o.
Sculptural solution of chandeliers
MgA. Natálie Chalcarzová
Year of completion
2019
Related posts
Powered by